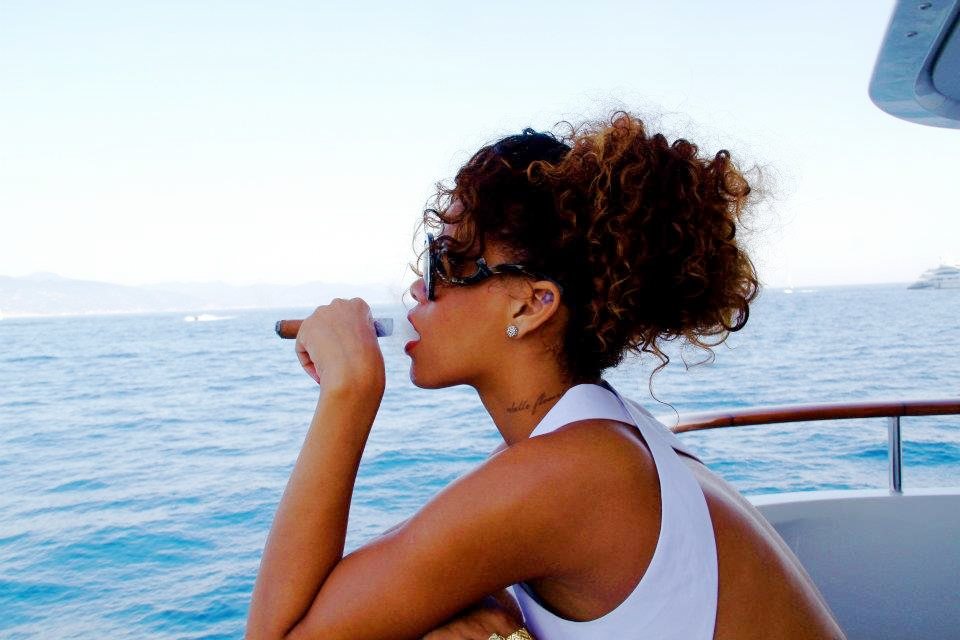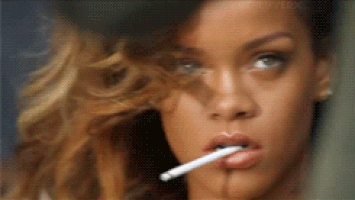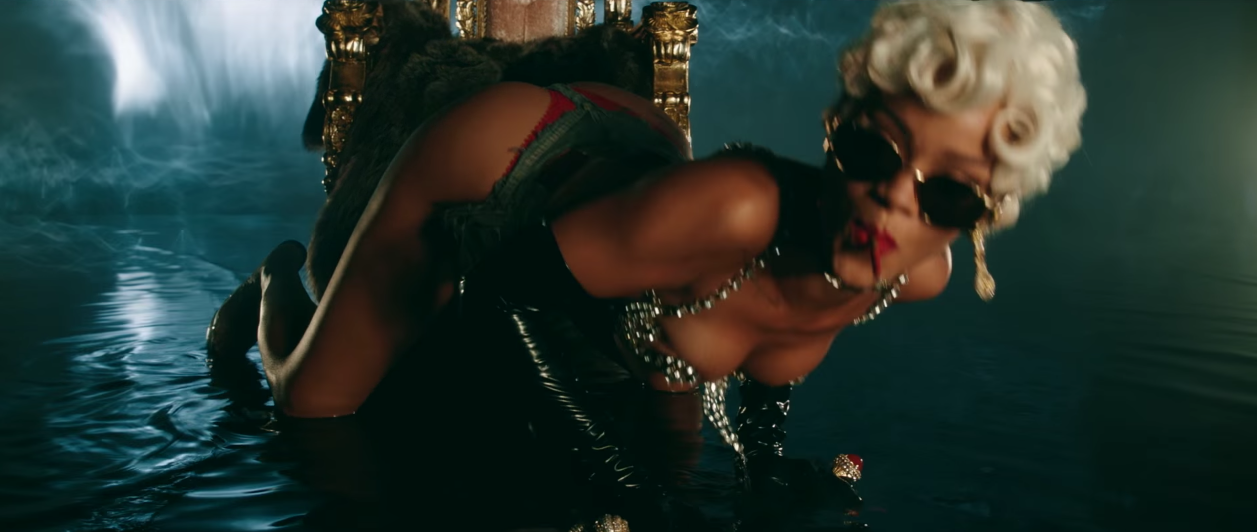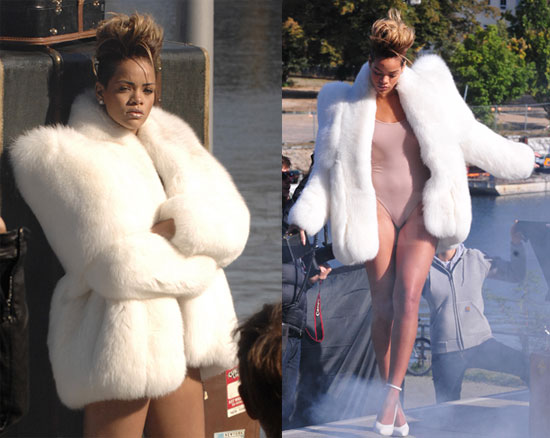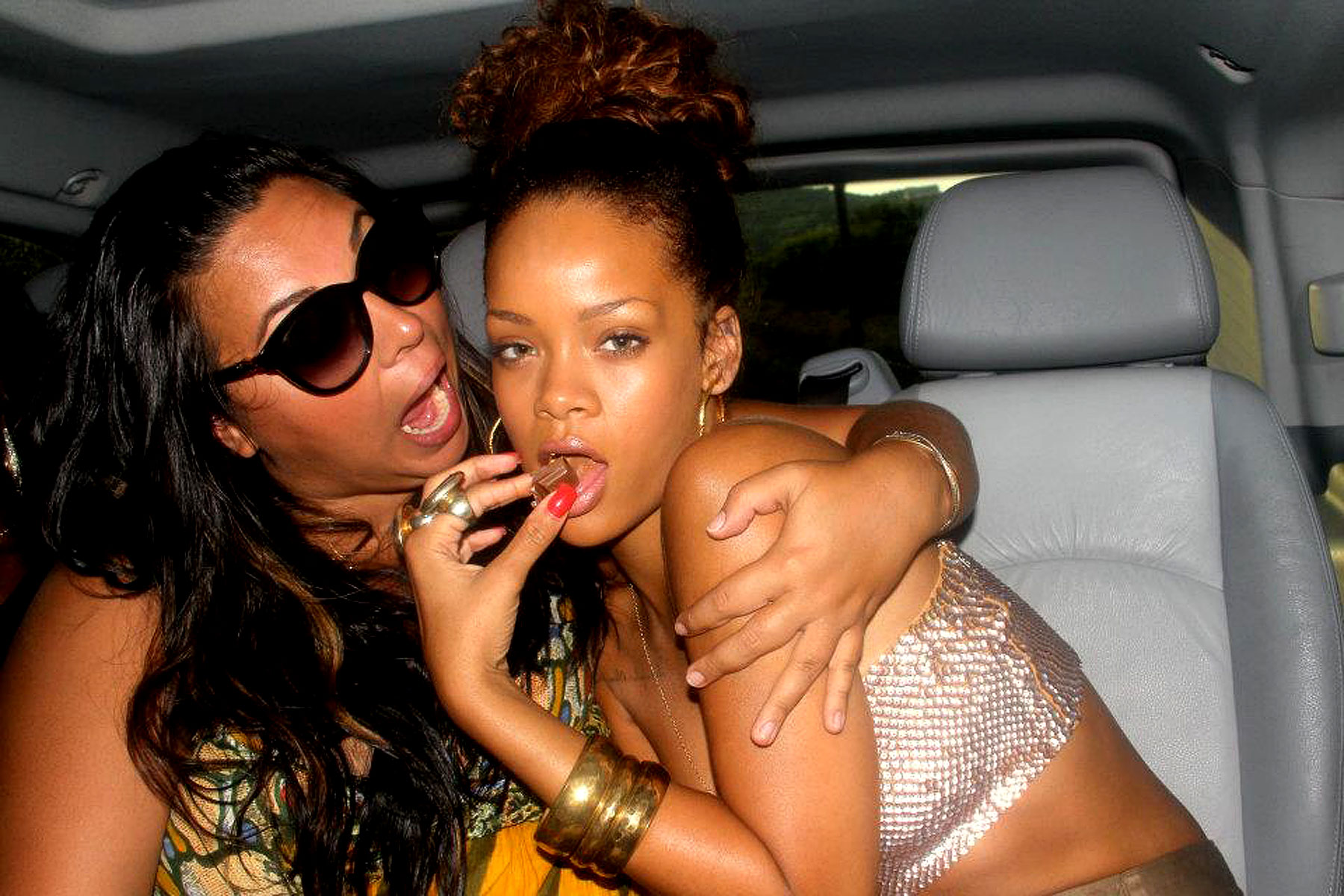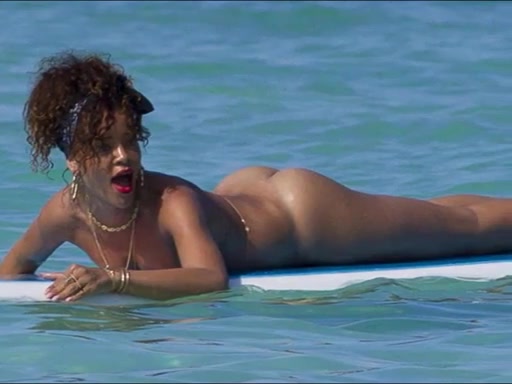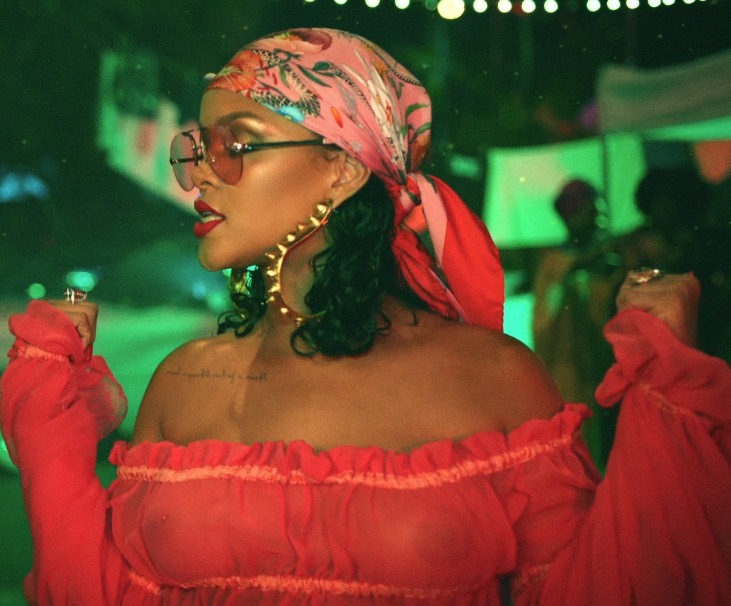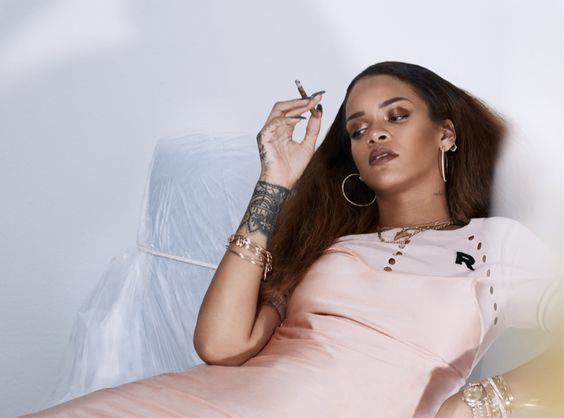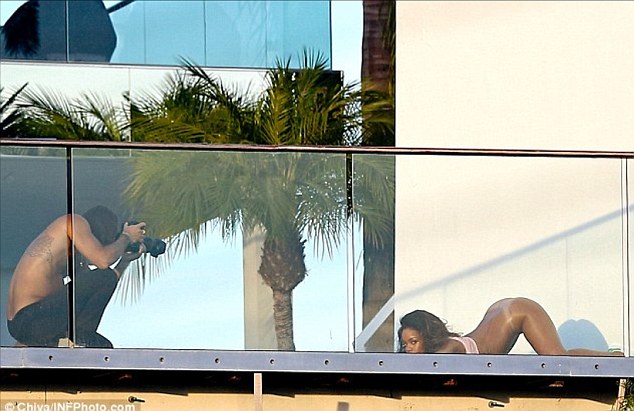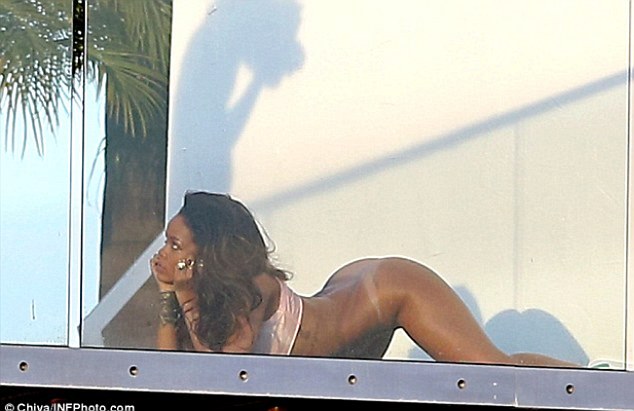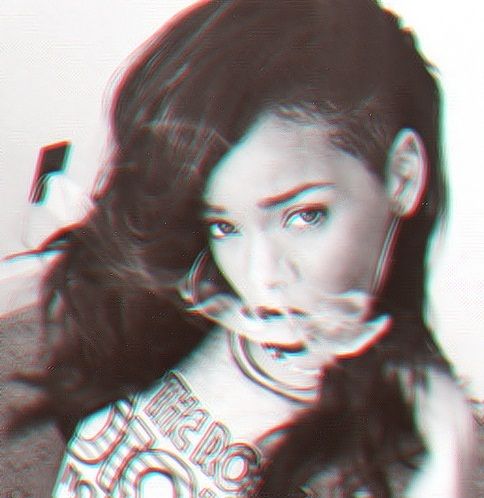 Robyn Rihanna Fenty (/riˈænə/ ree-AN-ə; born February 20, 1988) is a Barbadian singer, songwriter, and businesswoman, who has been recognized for embracing various musical styles and reinventing her image throughout her career.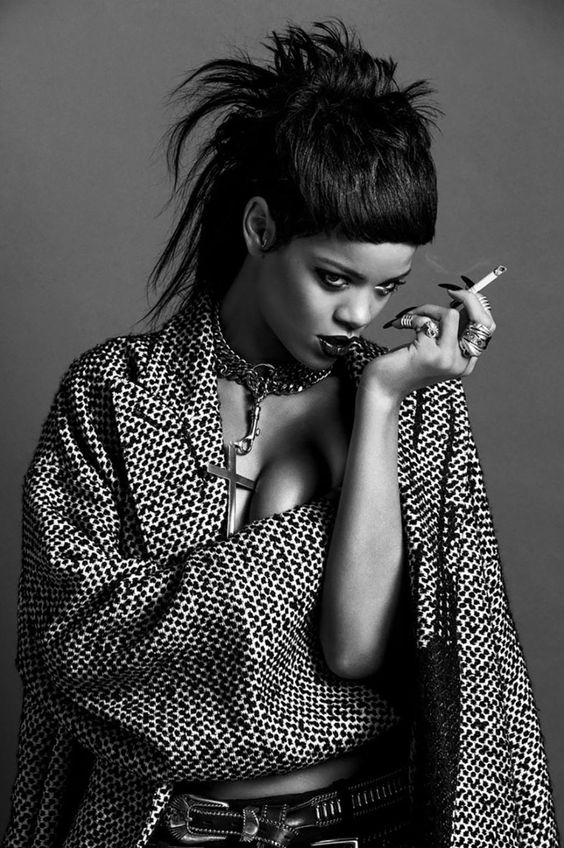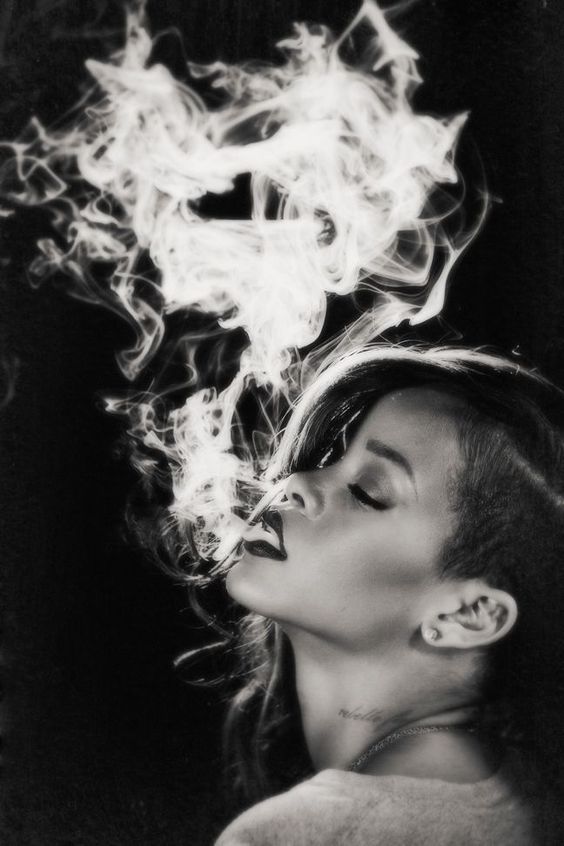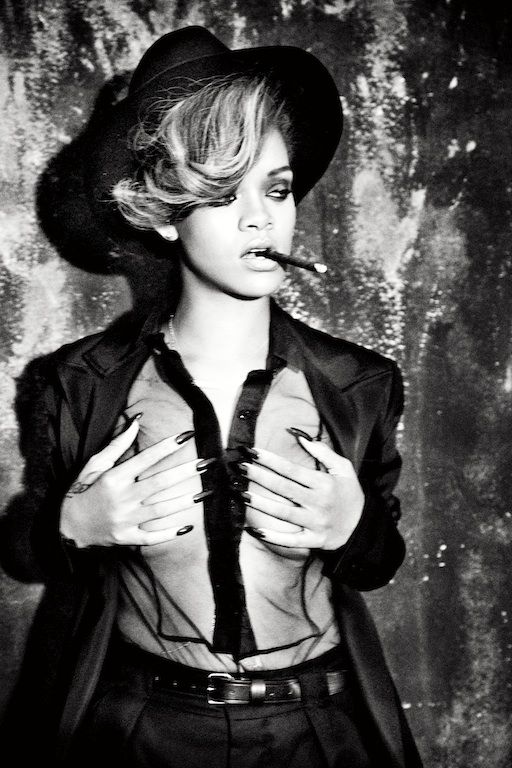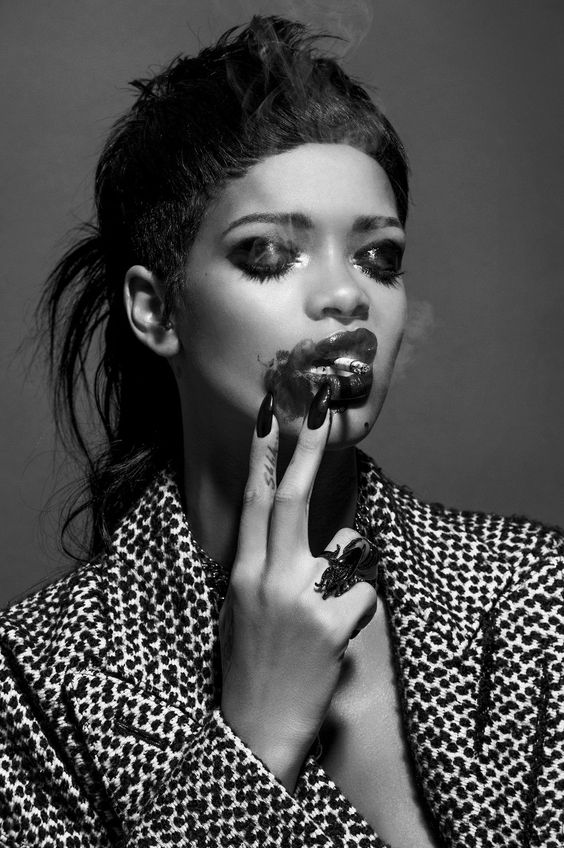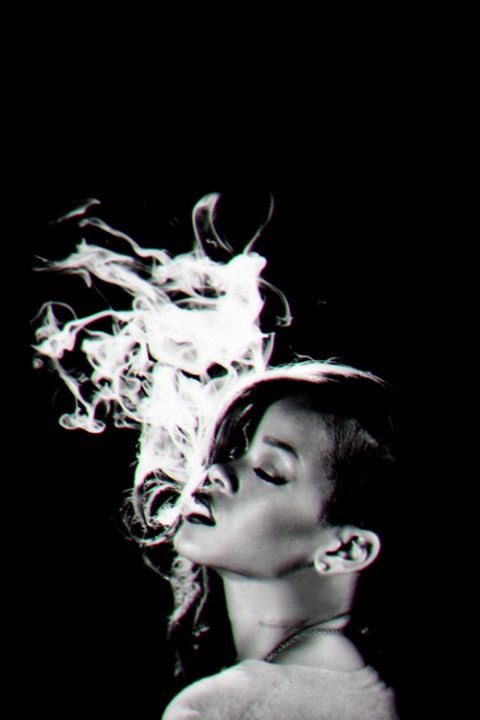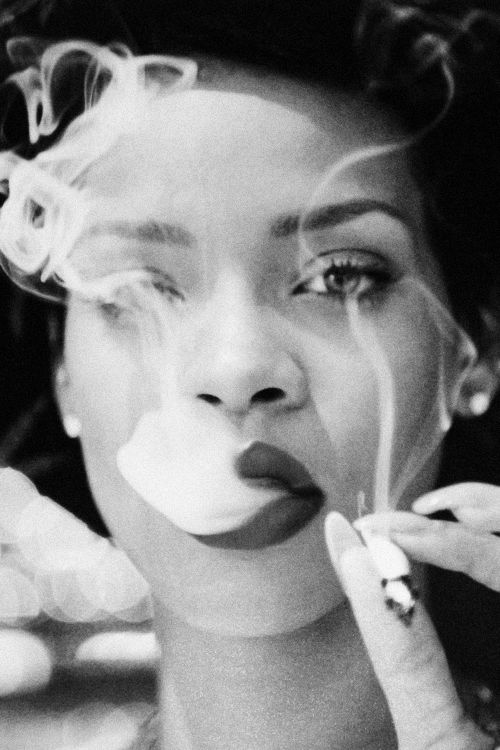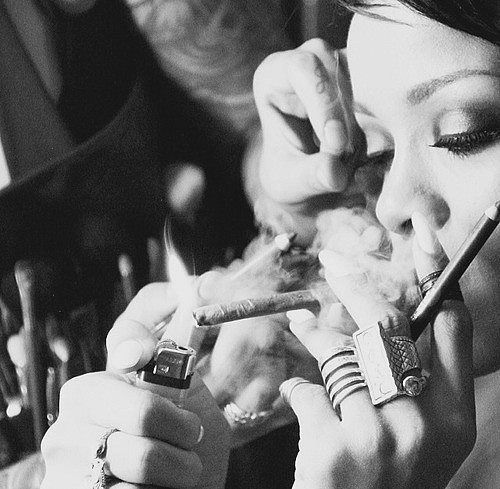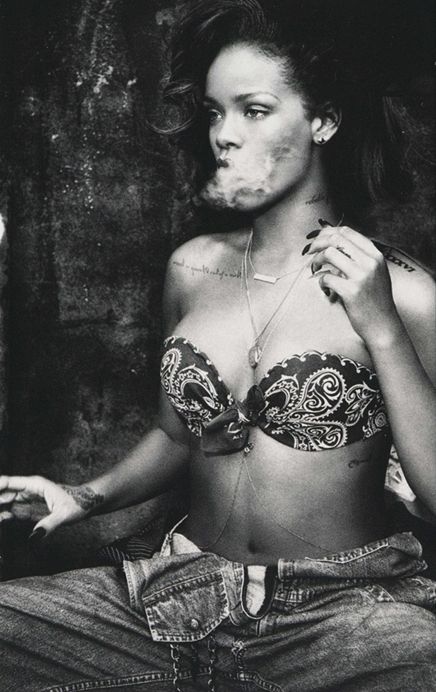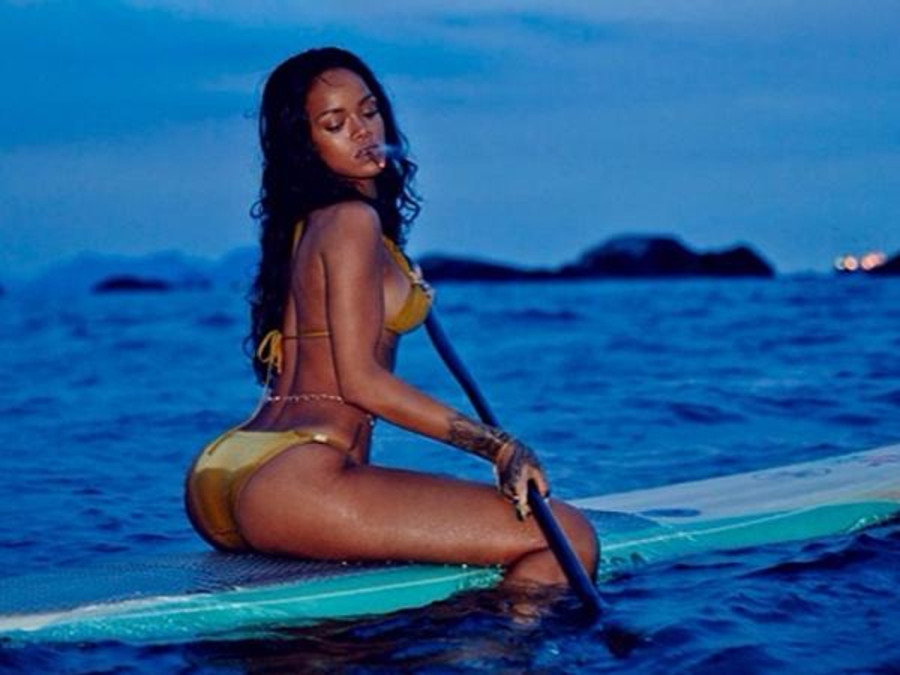 Born in Saint Michael and raised in Bridgetown, Barbados, Rihanna moved to the US in 2005, when she signed with Def Jam Recordings. She earned significant recognition following the release of her first two studio albums Music of the Sun (2005) and A Girl like Me (2006), both of which were influenced by Caribbean music and peaked within the top ten of the US Billboard 200 chart. Rihanna's third studio album, Good Girl Gone Bad (2007), incorporated more elements of dance-pop and catapulted her to greater stardom, establishing her status as a sex symbol and a leading figure in the music industry. Its international chart-topping single "Umbrella" earned Rihanna her first Grammy Award, winning Best Rap/Sung Collaboration.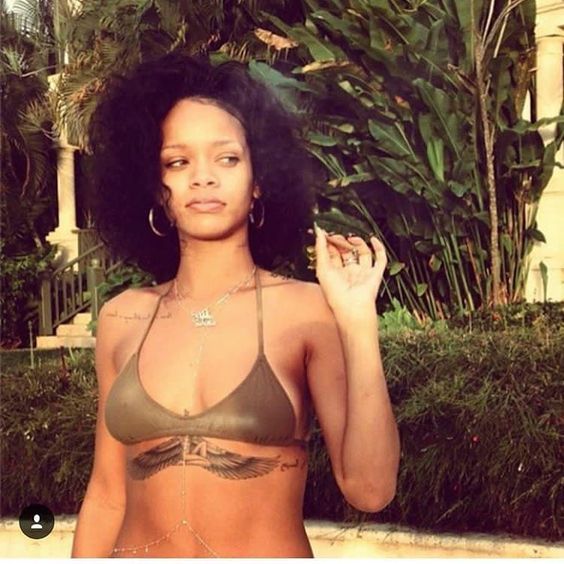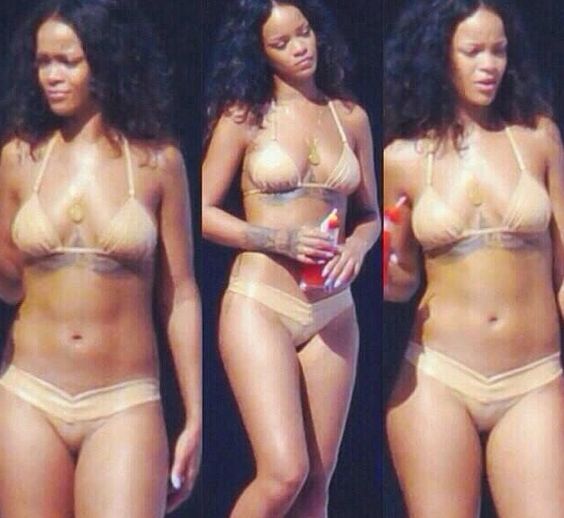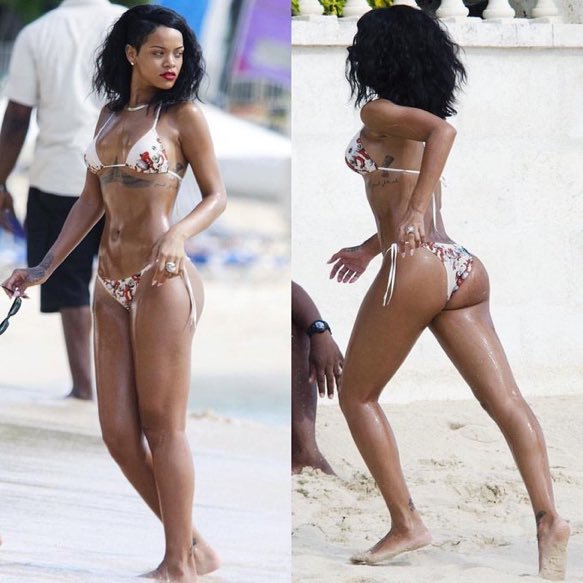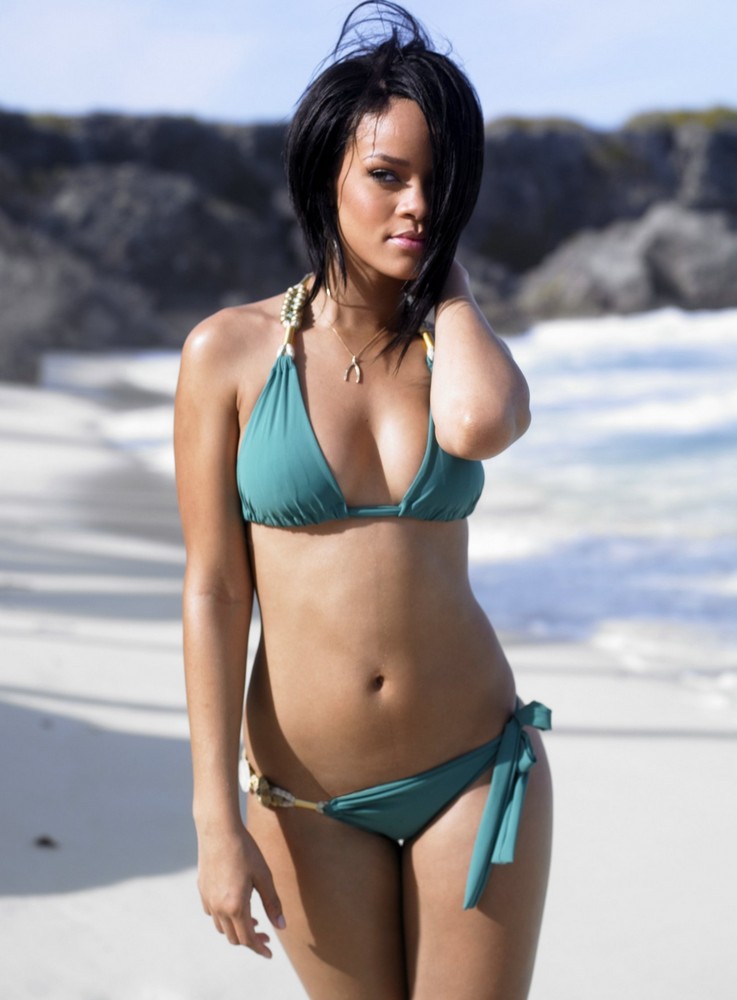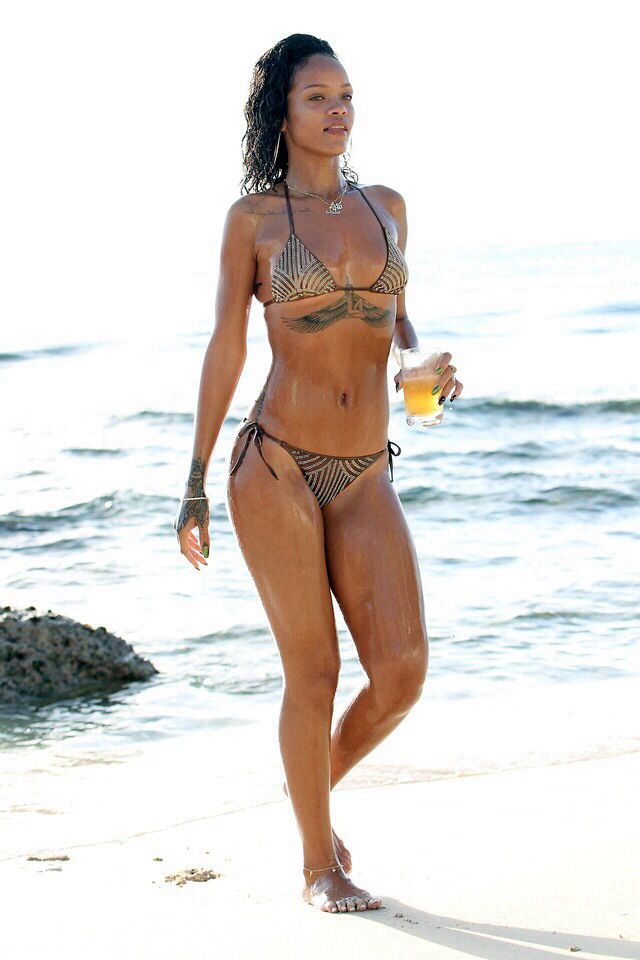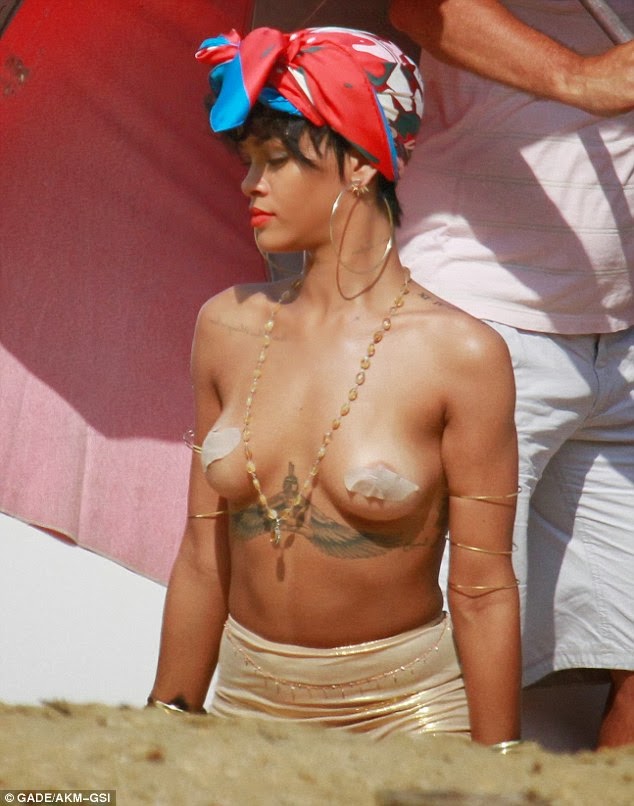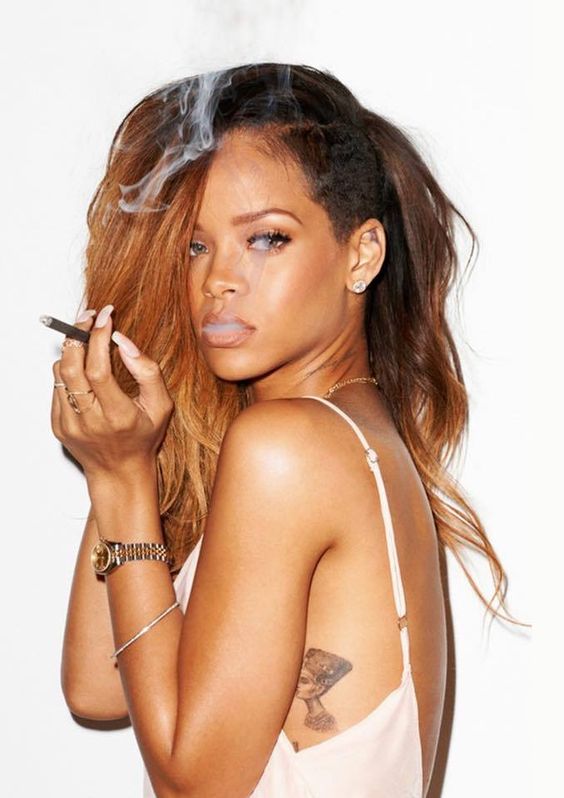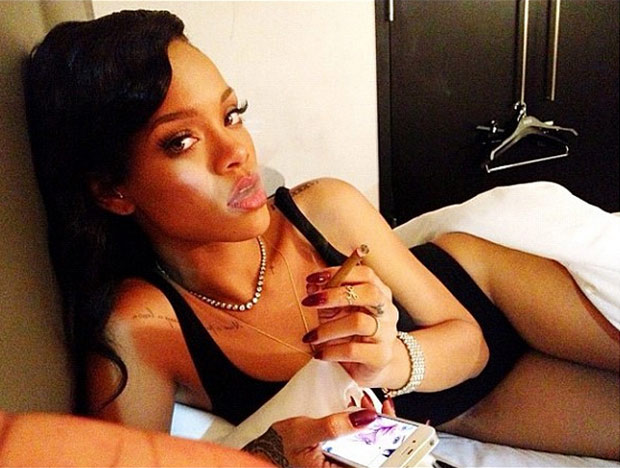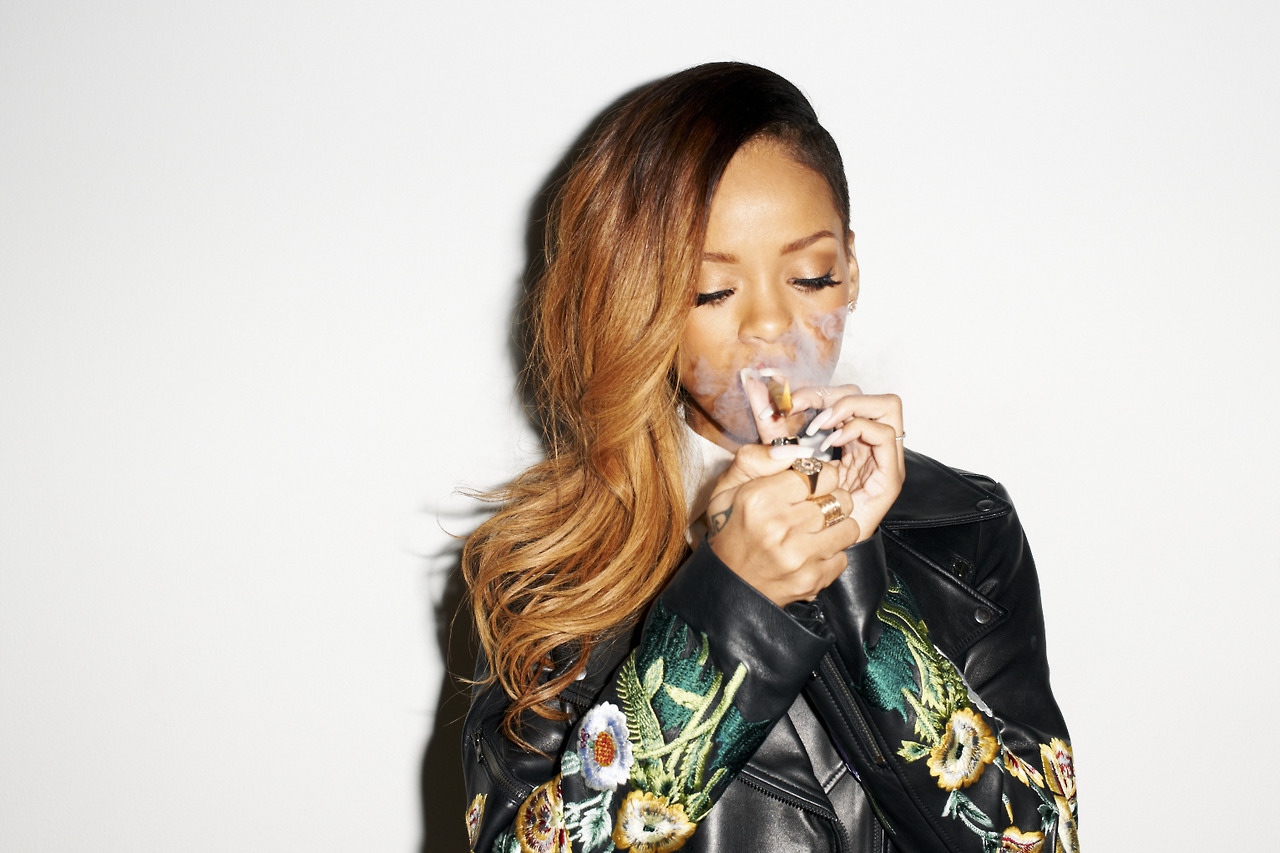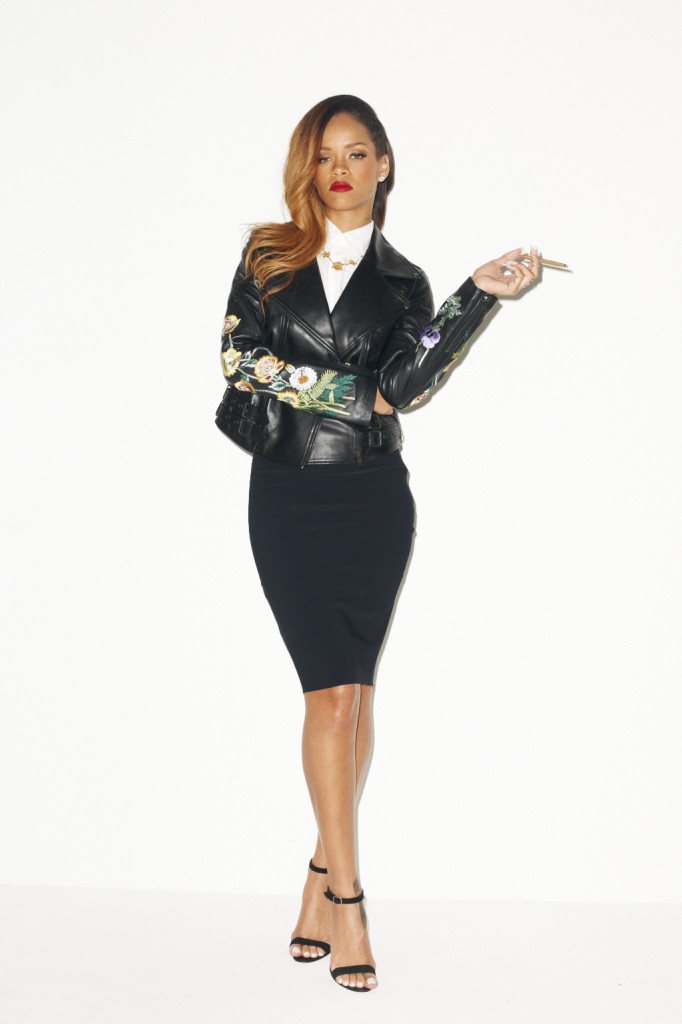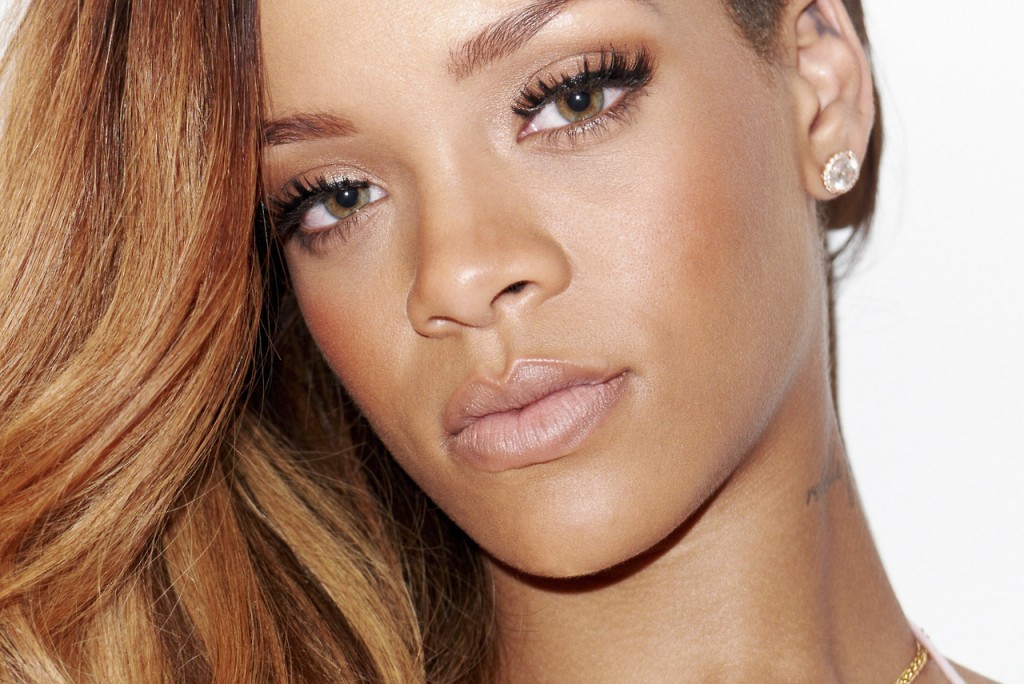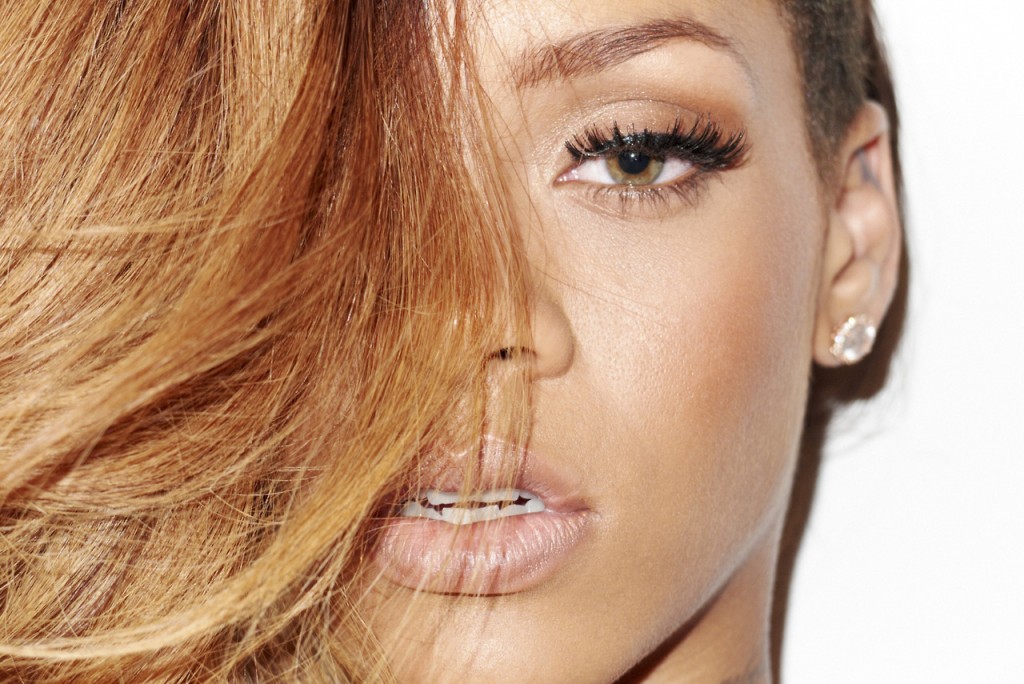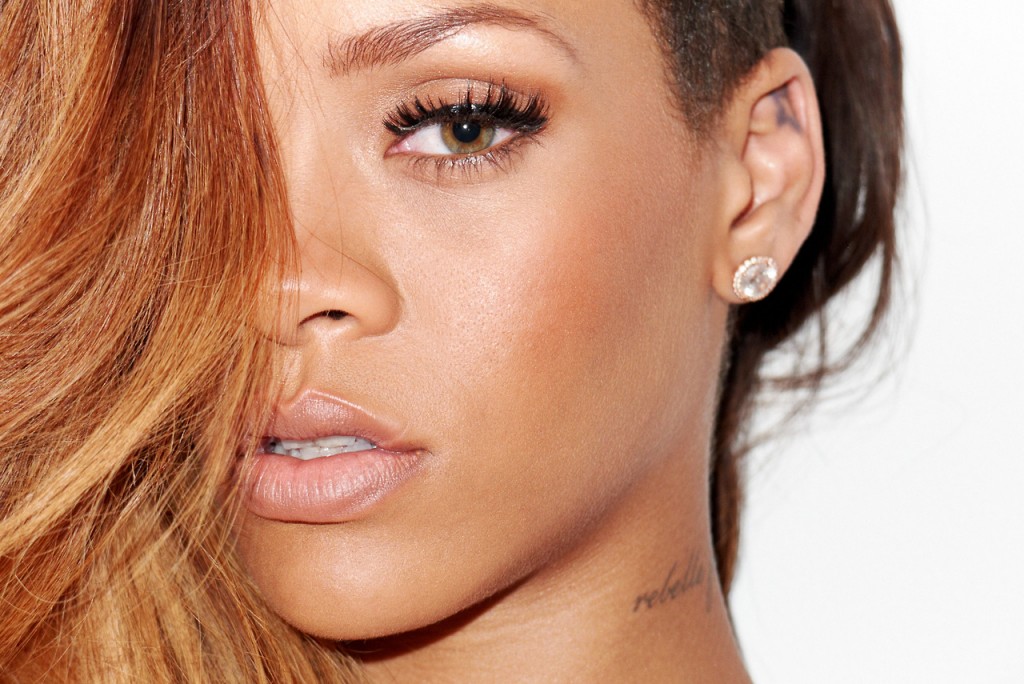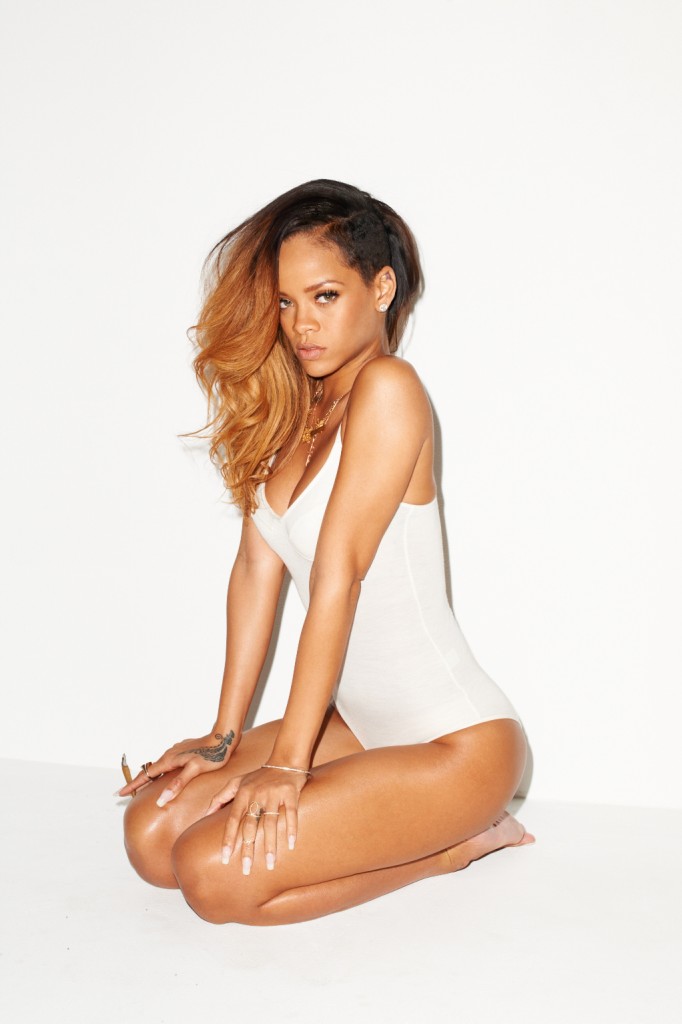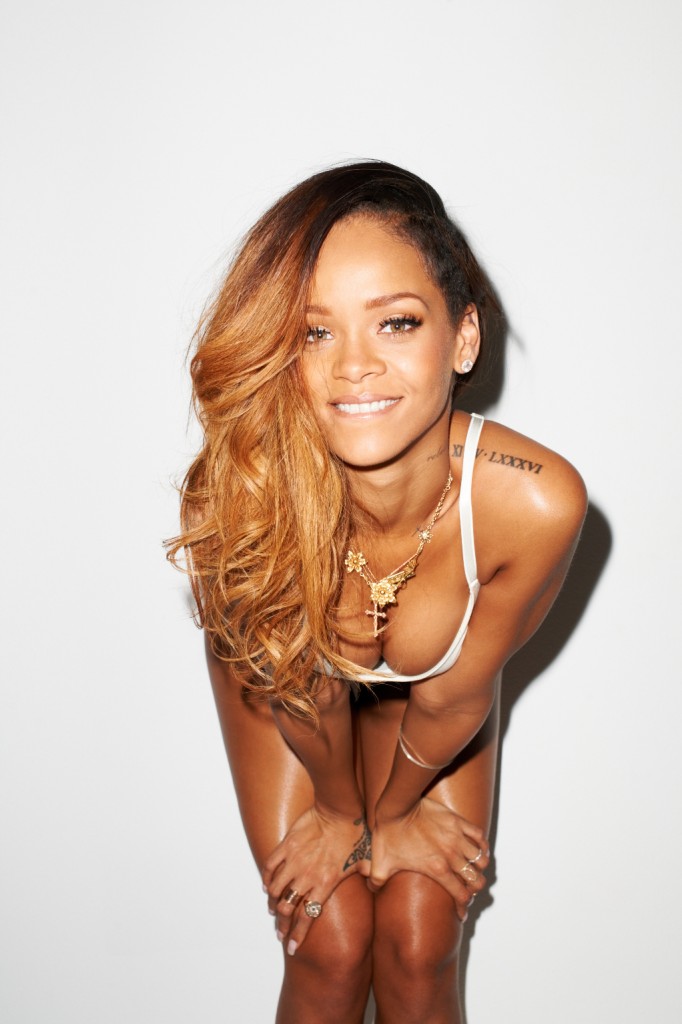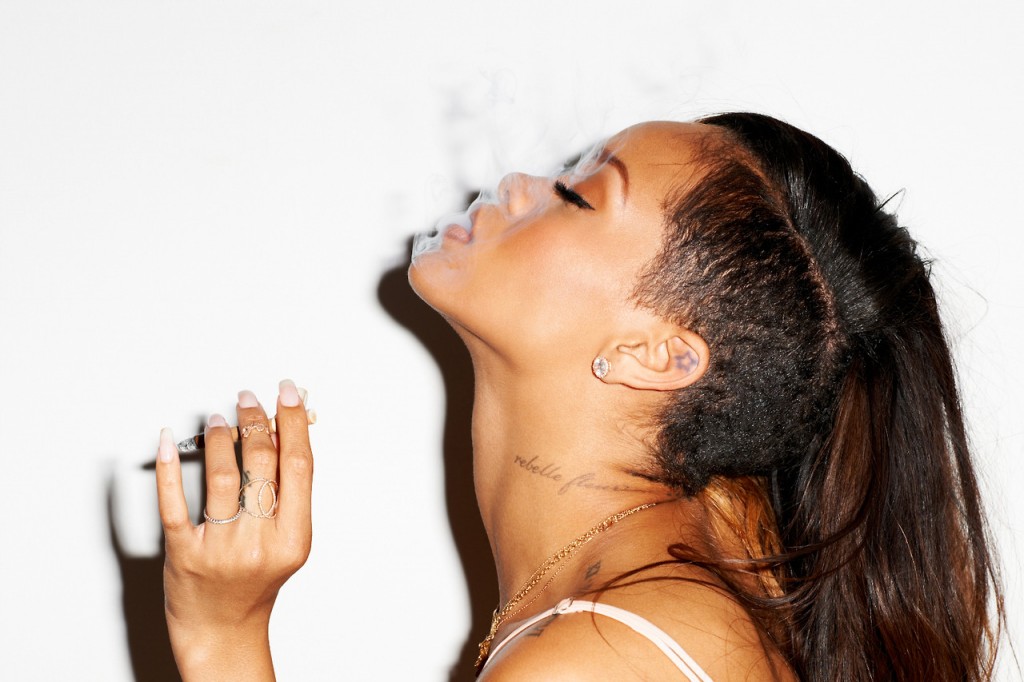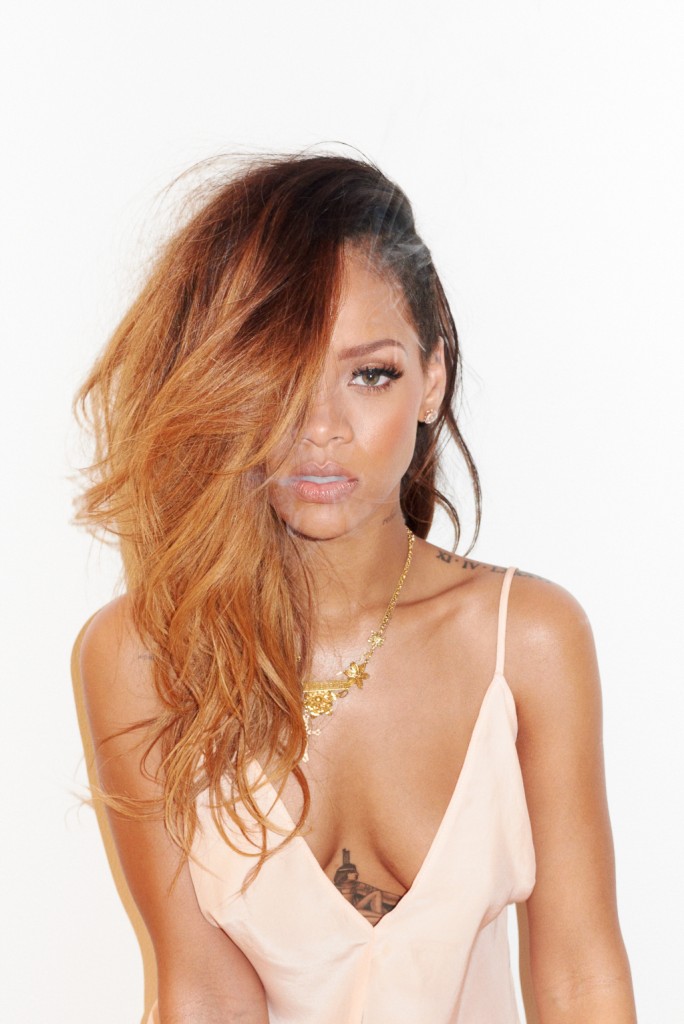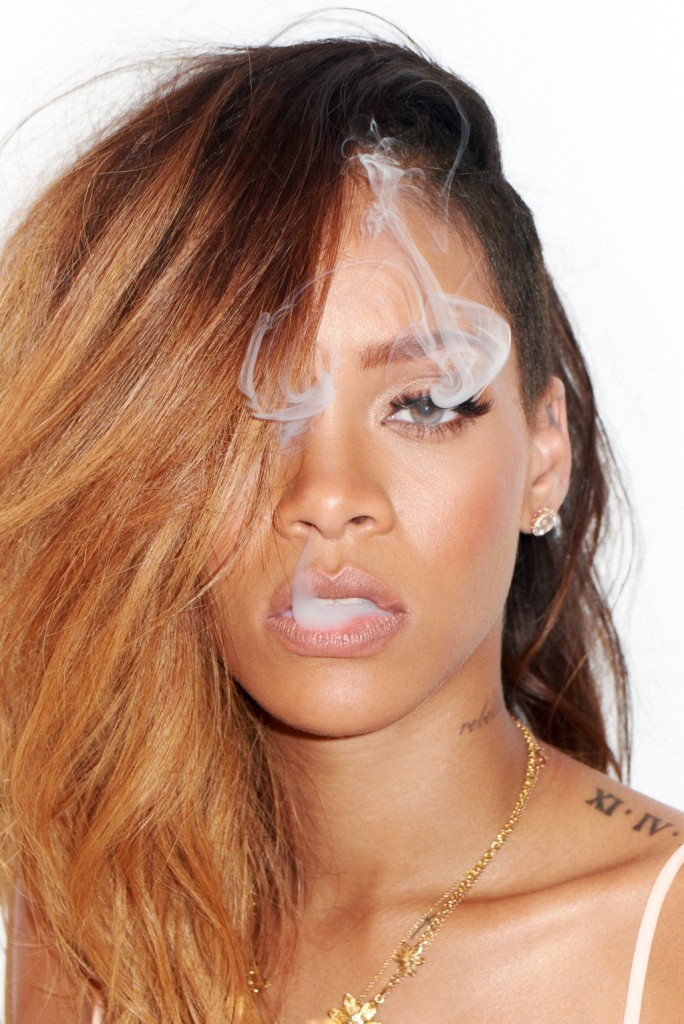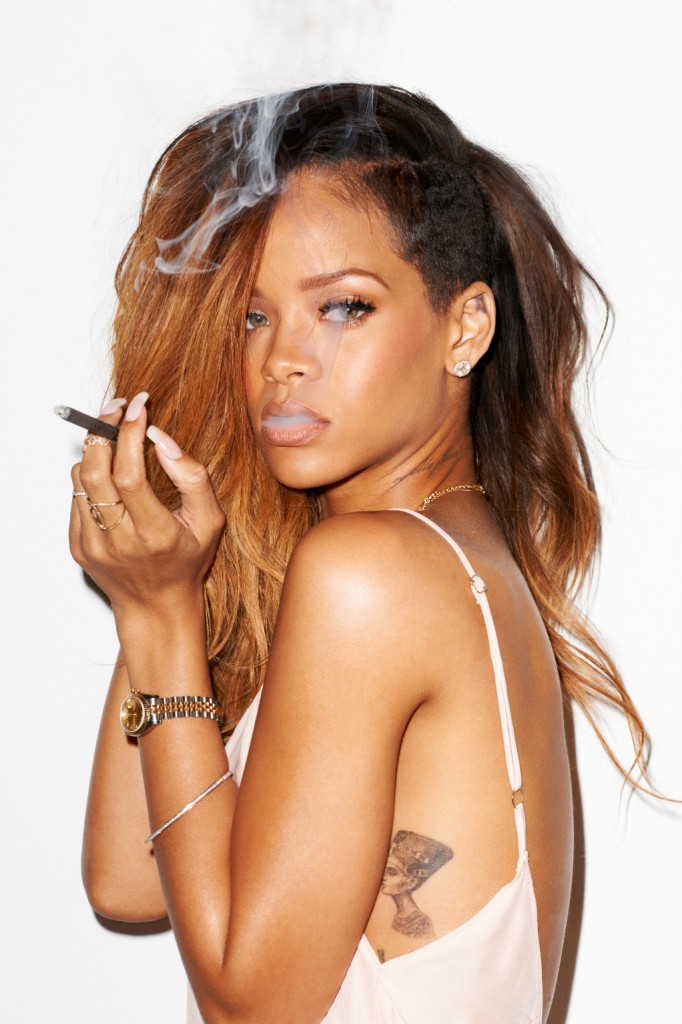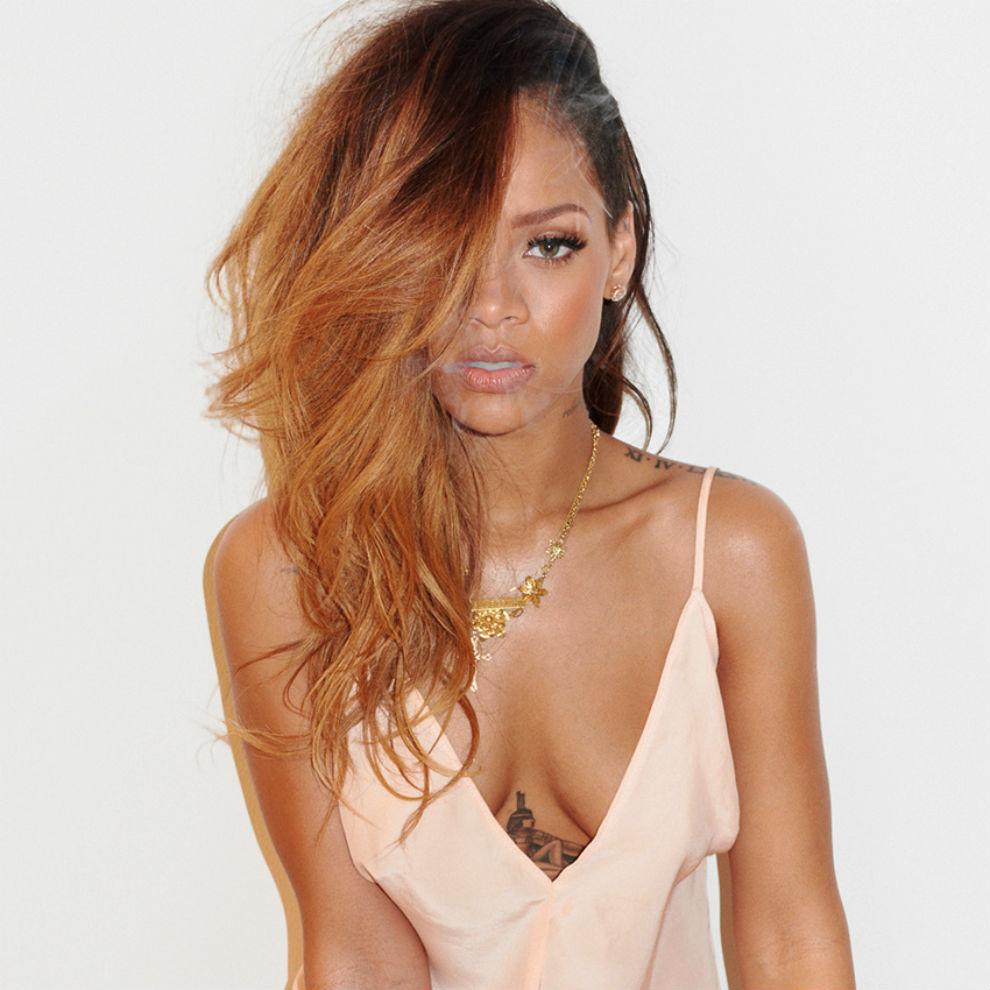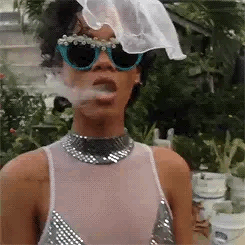 Rihanna extended her fusion of pop, dance and R&B on her next four studio albums, Rated R (2009), Loud (2010), Talk That Talk (2011) and the Grammy Award-winning Unapologetic (2012). All four releases incorporated experimentation of various musical styles and consolidated Rihanna's international chart success, Unapologetic being her first number-one album in the US. The records spawned a string of chart-topping singles, including "Rude Boy", "Only Girl (In the World)", "What's My Name?", "S&M", "We Found Love", "Diamonds" and "Stay". Her eighth studio album, Anti (2016), showcased her control over artistic creativity after her departure from Def Jam. It became her second US number-one album and featured the chart-topping single "Work". Besides solo materials, Rihanna has collaborated with recording artists such as Drake, Eminem and Calvin Harris.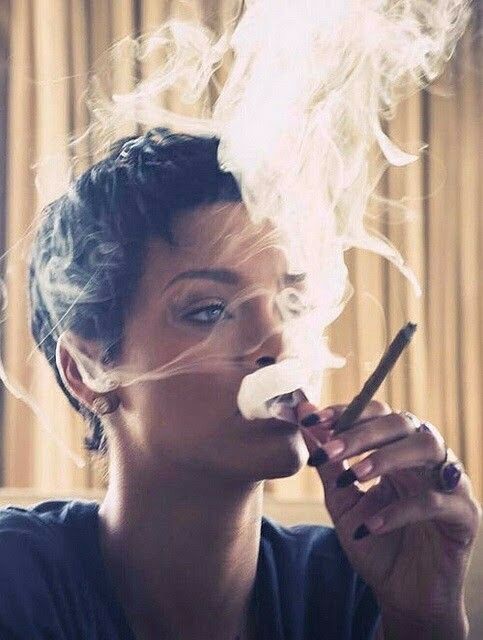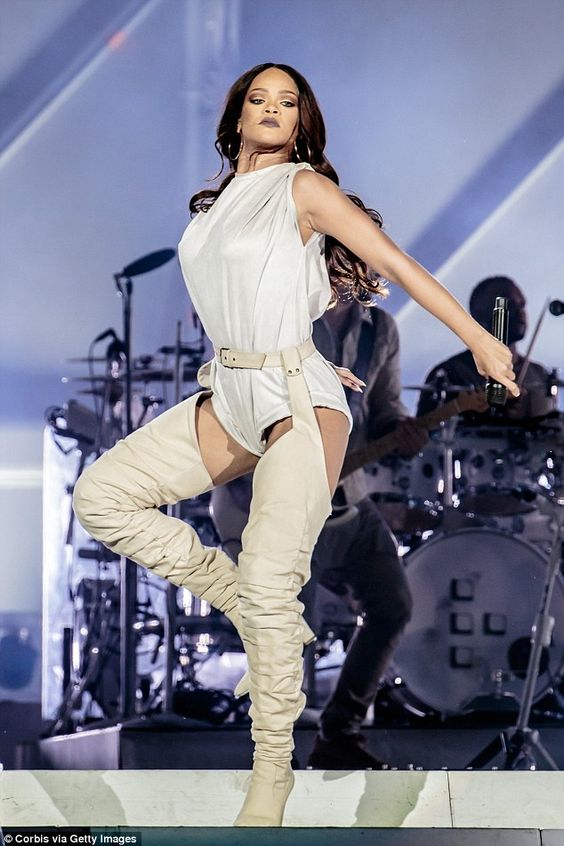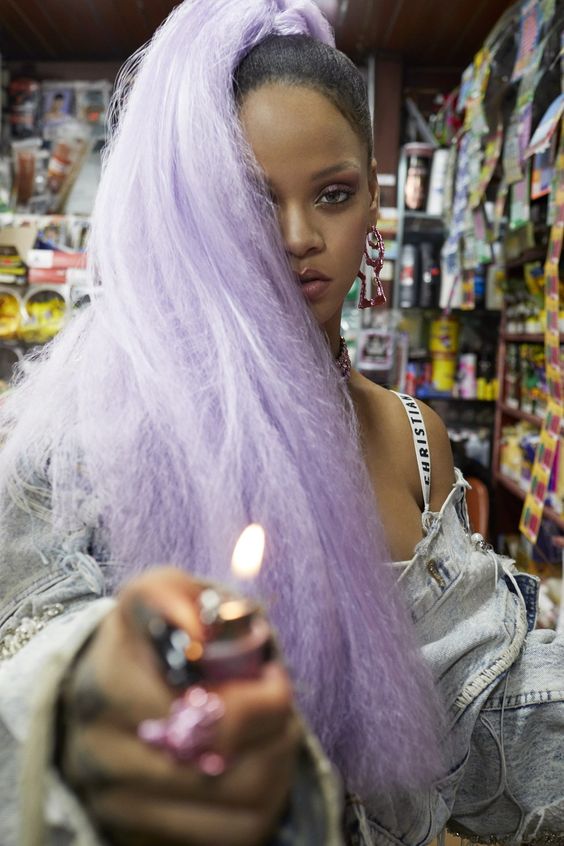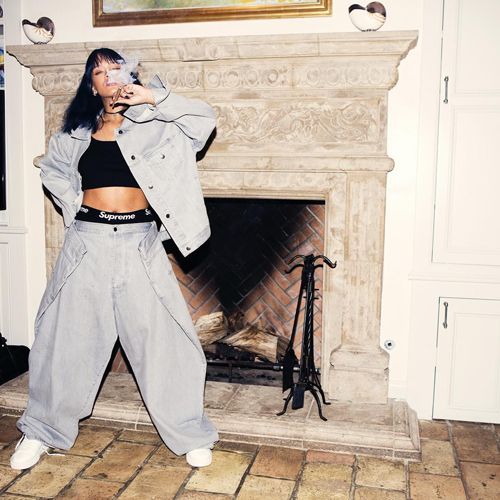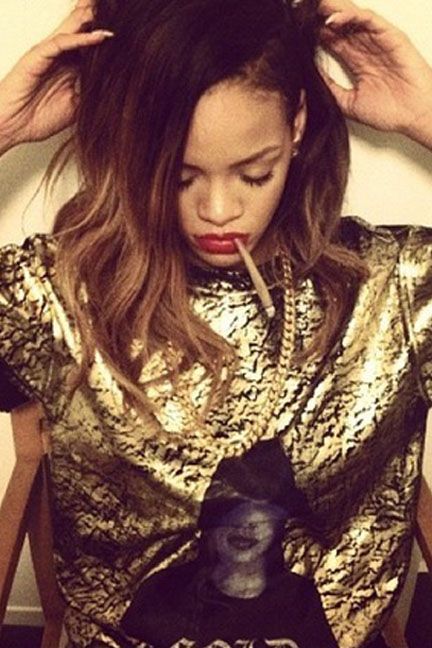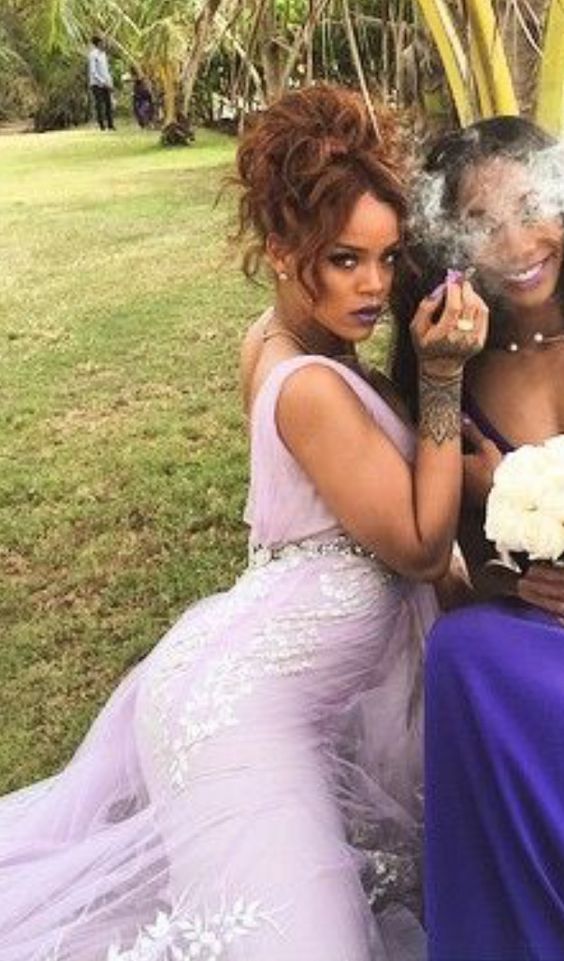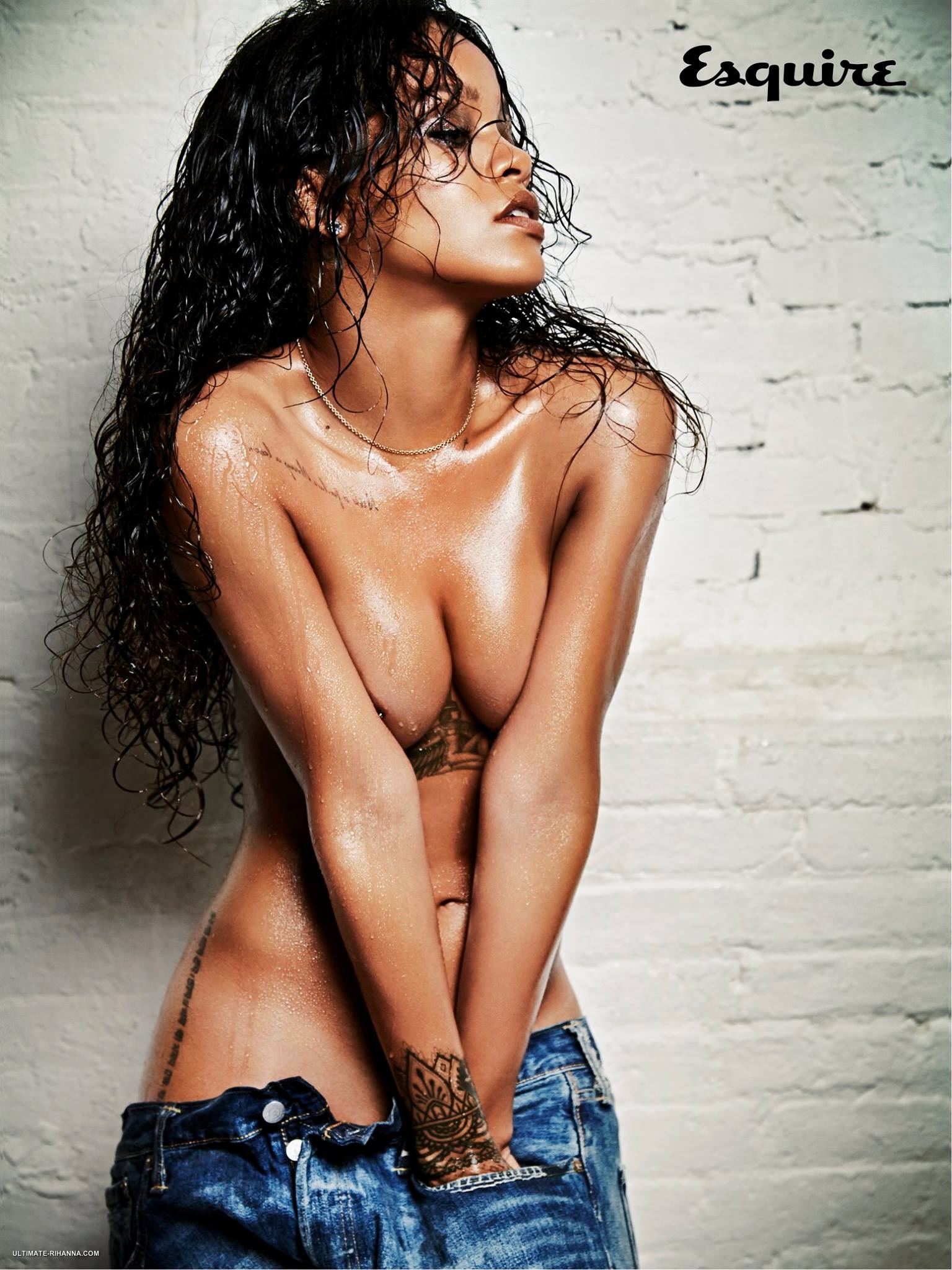 Having sold over 250 million records, Rihanna is one of the world's best-selling music artists. She has earned 14 number-one singles and 31 top-ten singles in the US, and 30 top-ten entries in the UK. Her accolades include nine Grammy Awards, 13 American Music Awards, 12 Billboard Music Awards, and six Guinness World Records. Forbes ranked her among the top ten highest-paid celebrities in 2012 and 2014, and Time named her as one of the 100 most influential people in the world in 2012 and 2018. Alongside a successful music career, Rihanna is well known for her involvement in humanitarian causes, entrepreneurial ventures and the fashion industry. She is the founder of the nonprofit organization Clara Lionel Foundation, cosmetics brand Fenty Beauty, and fashion house Fenty under LVMH. In 2018, the Government of Barbados appointed her as an ambassador with duties promoting education, tourism and investment.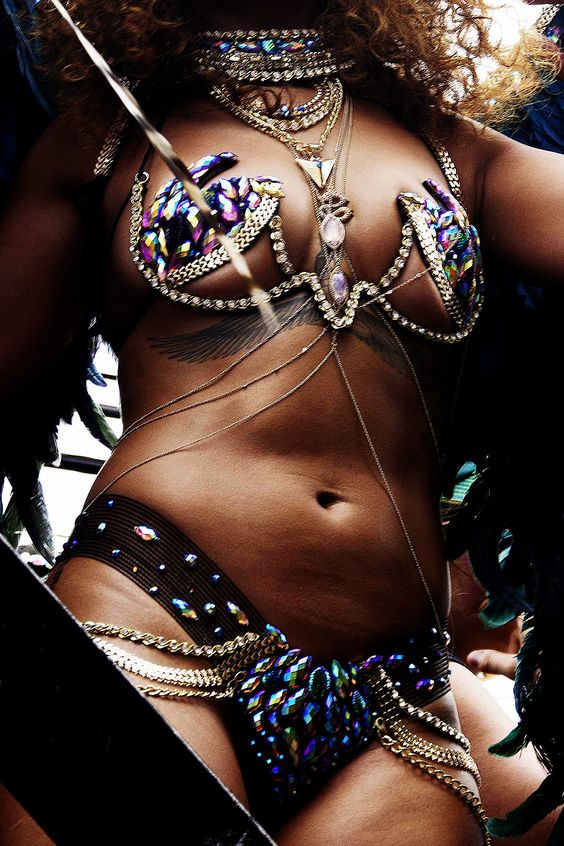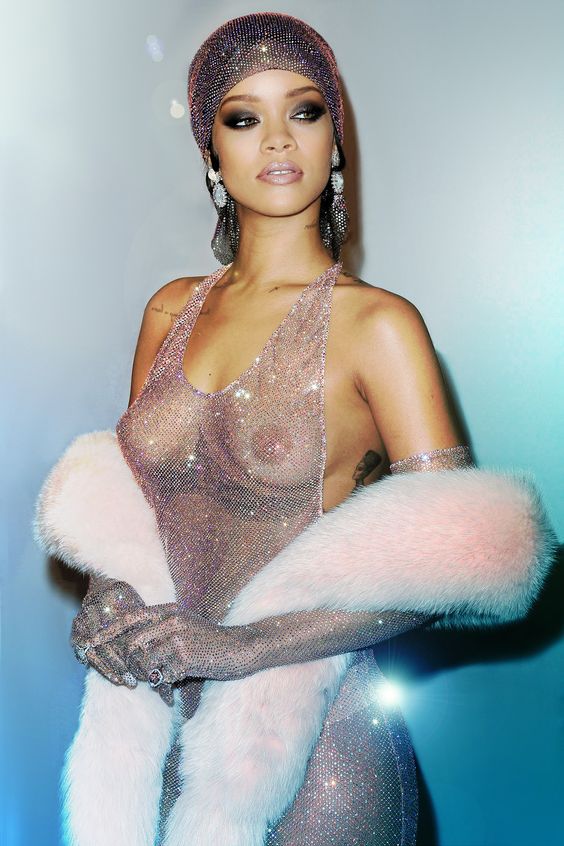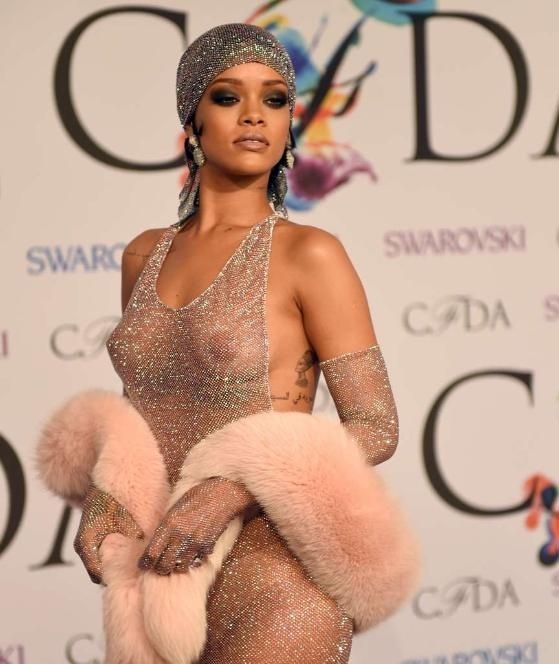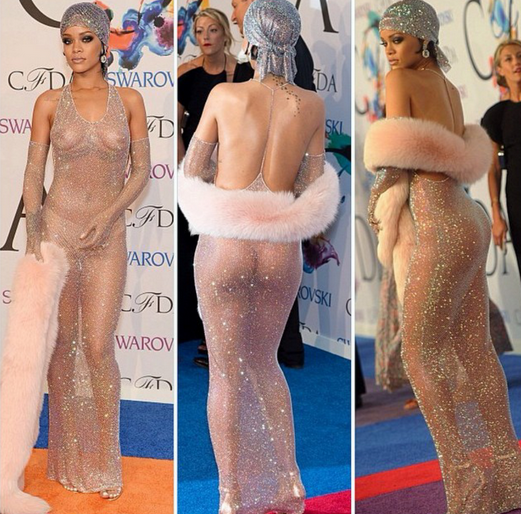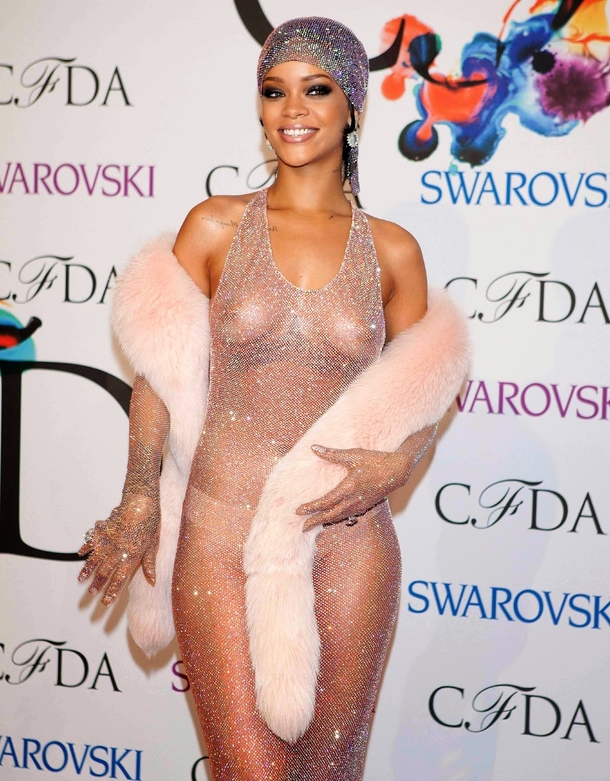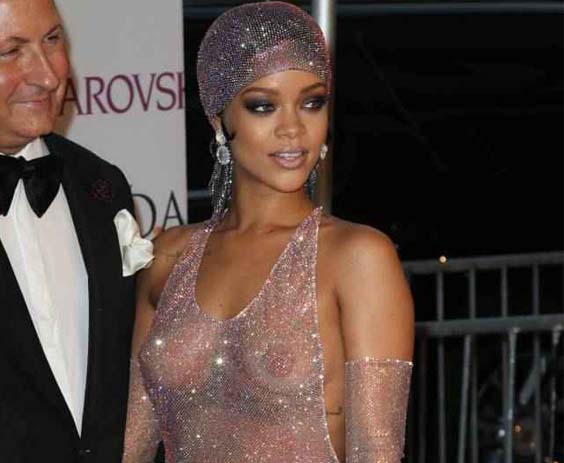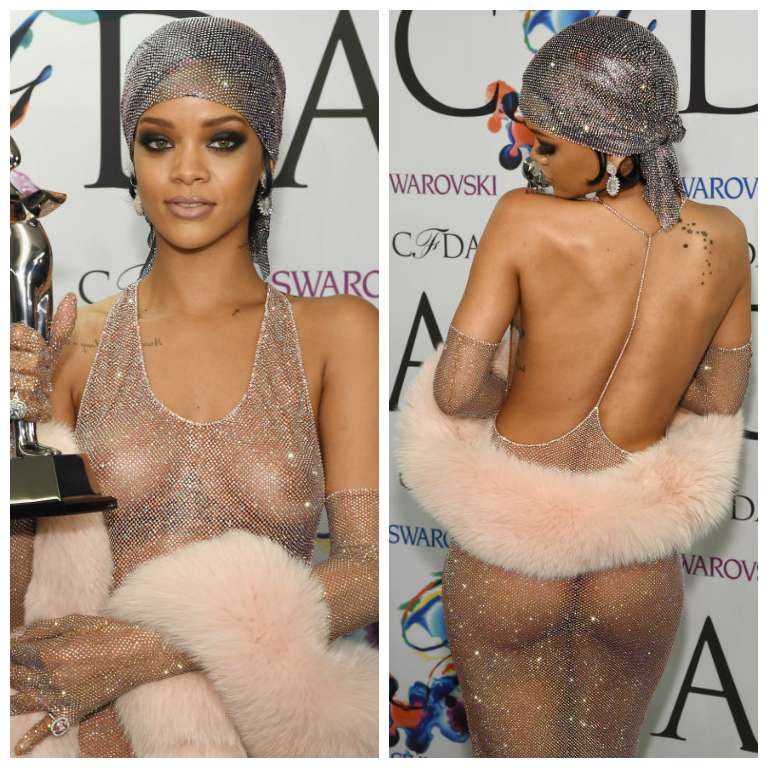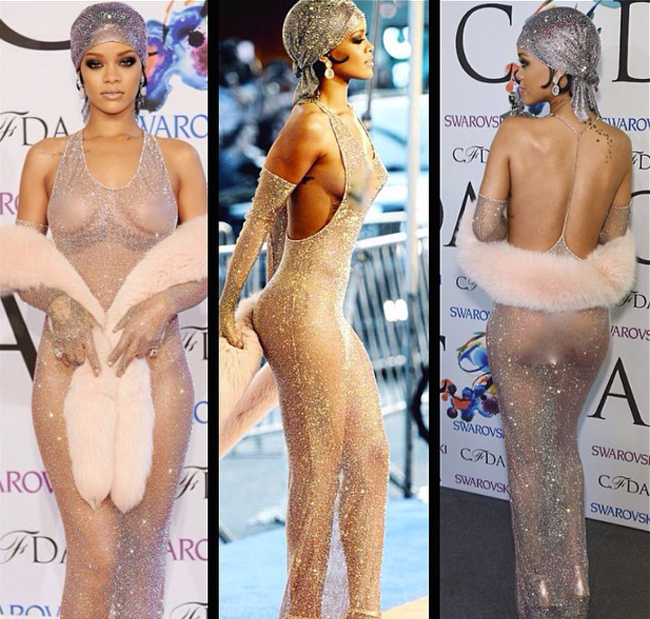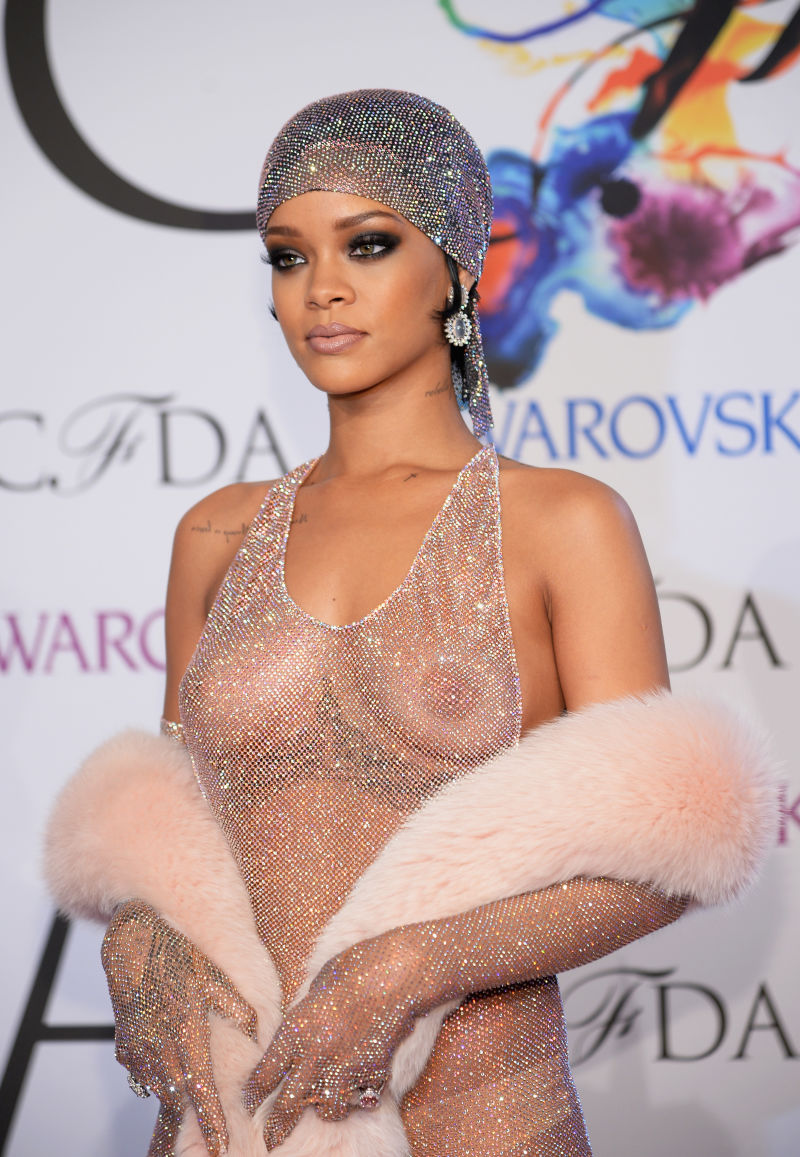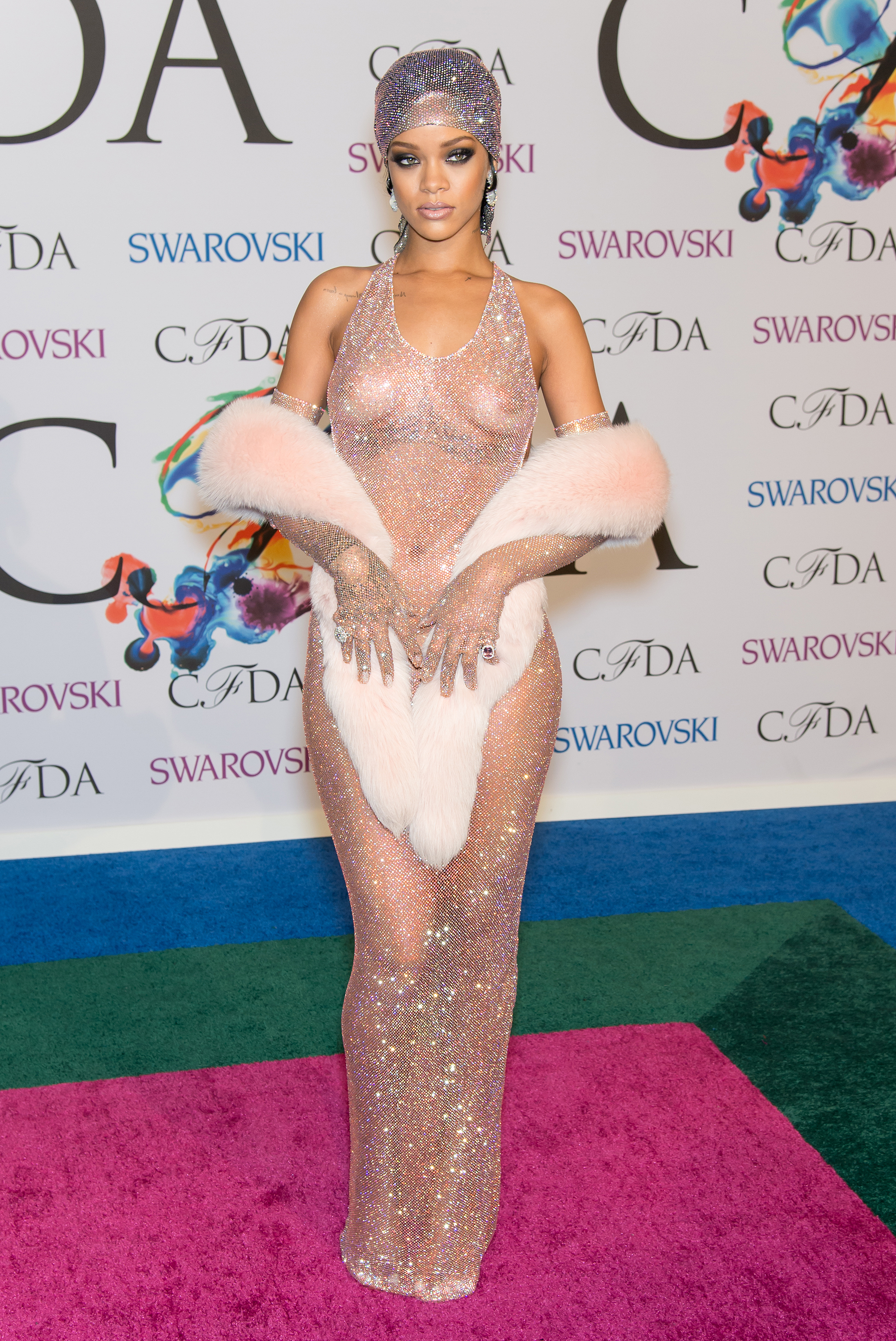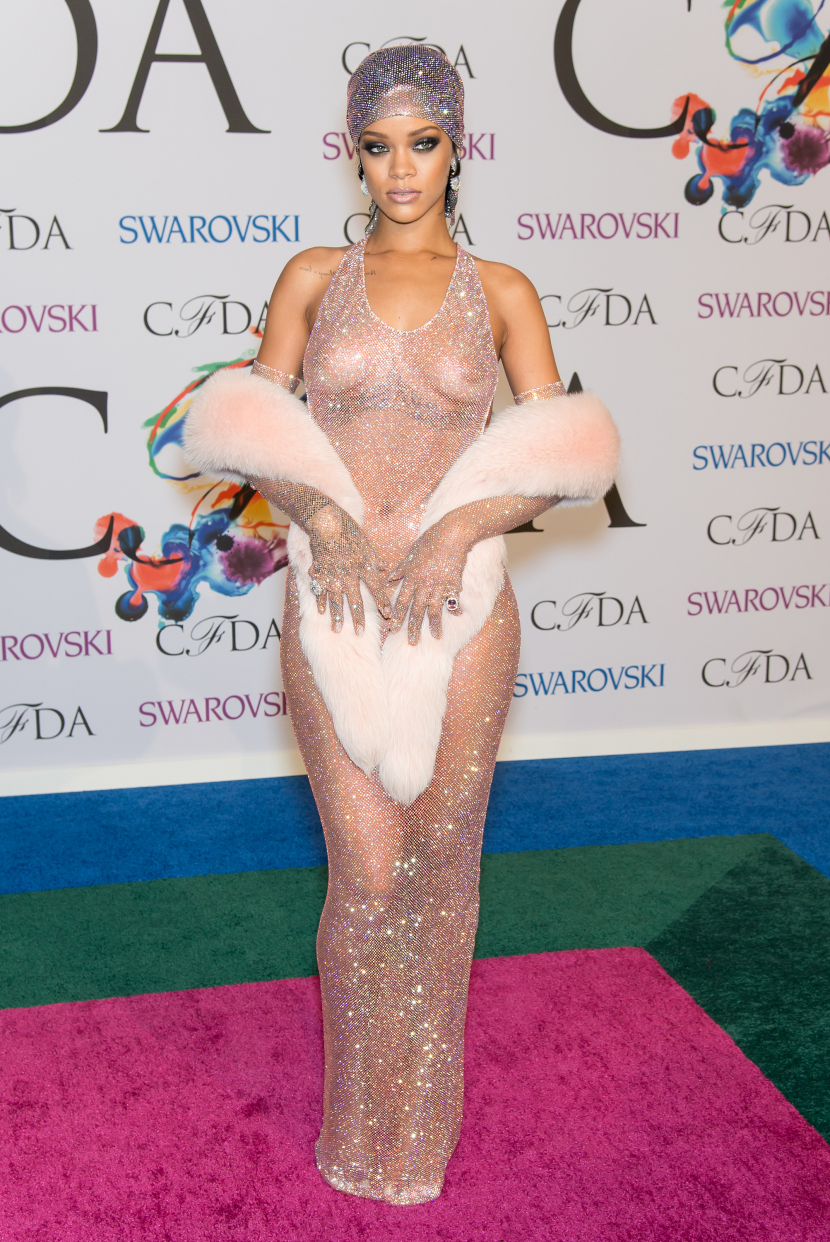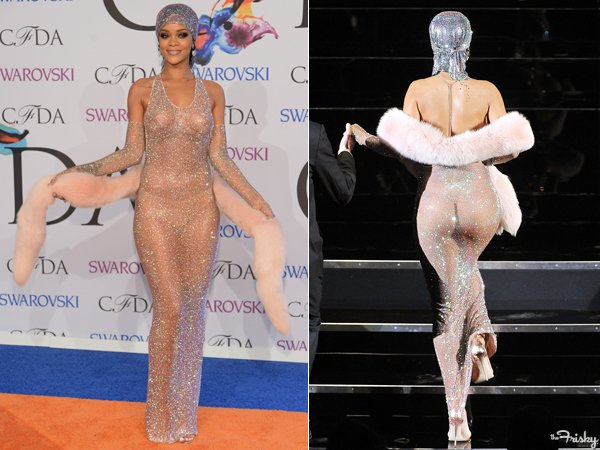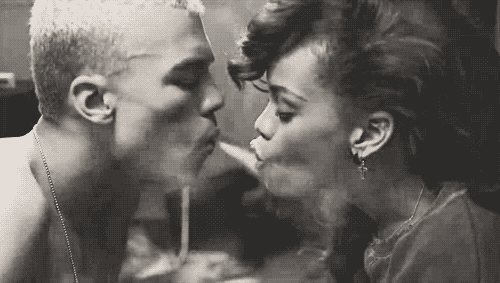 1988–2003: Early life
Robyn Rihanna Fenty was born on February 20, 1988, in Saint Michael, Barbados, the daughter of accountant Monica (née Braithwaite) and warehouse supervisor Ronald Fenty. She is of Afro-Barbadian, Afro-Guyanese and Irish descent. Rihanna has two brothers, Rorrey and Rajad Fenty, and two half-sisters and a half-brother from her father's side, each born to different mothers from his previous relationships. She grew up in a three-bedroom bungalow in Bridgetown and sold clothes with her father in a stall on the street. Her childhood was deeply affected by her father's alcoholism and crack cocaine addiction, which contributed to her parents' strained marriage. Rihanna's father used to beat her mother and she would try to get in between them to break up fights.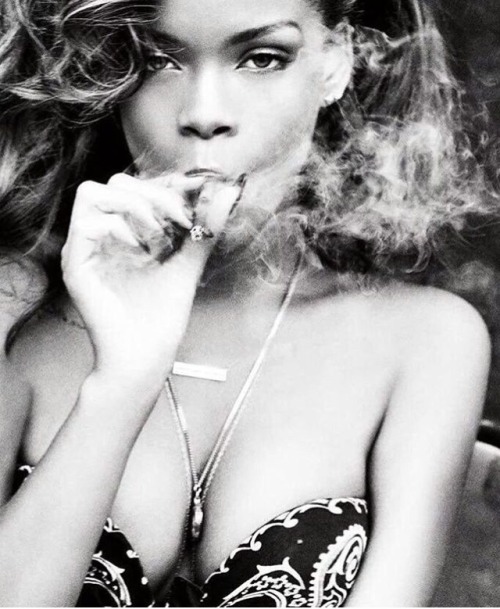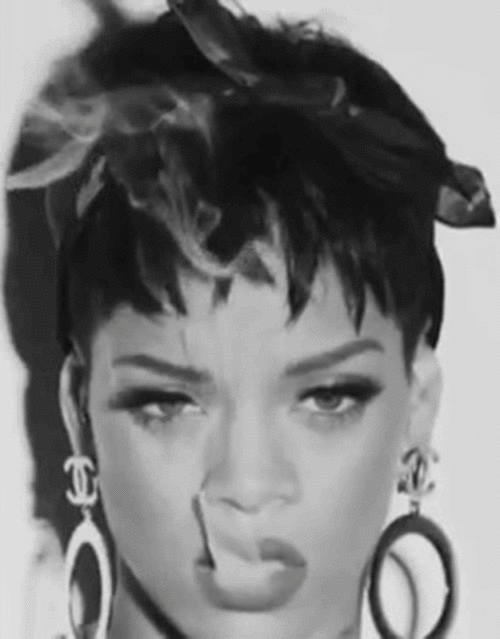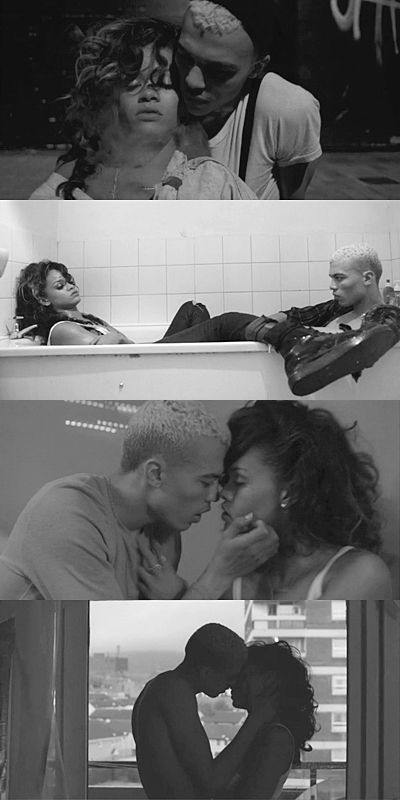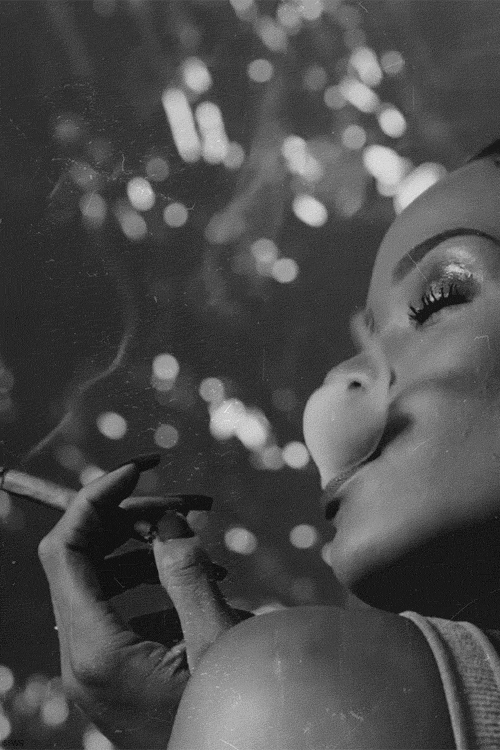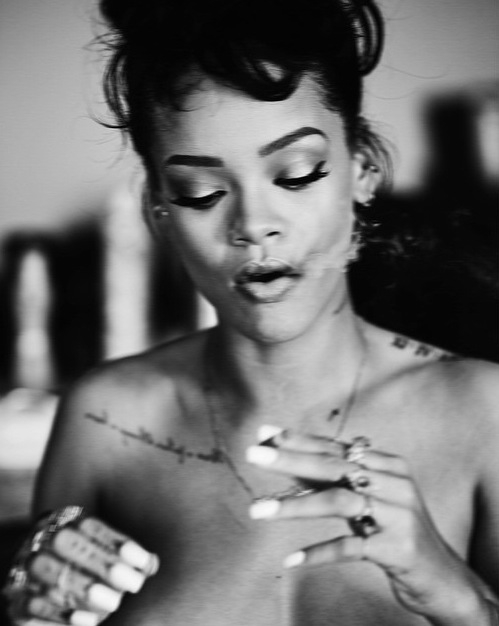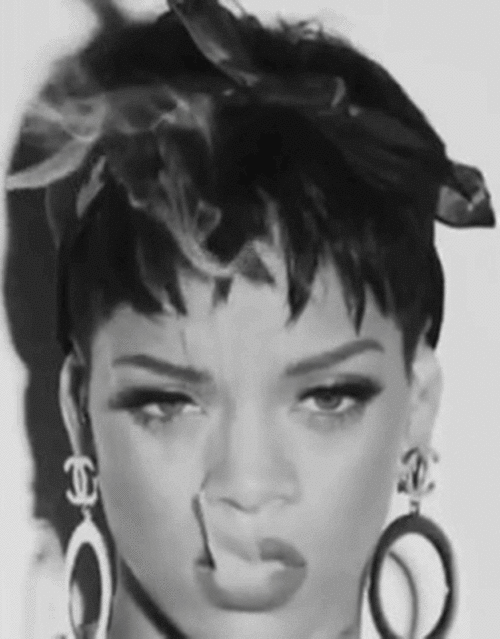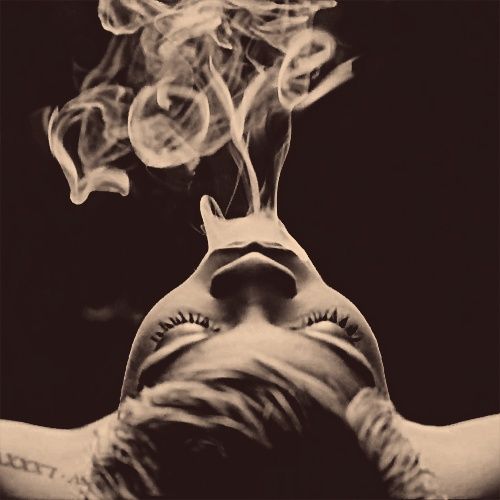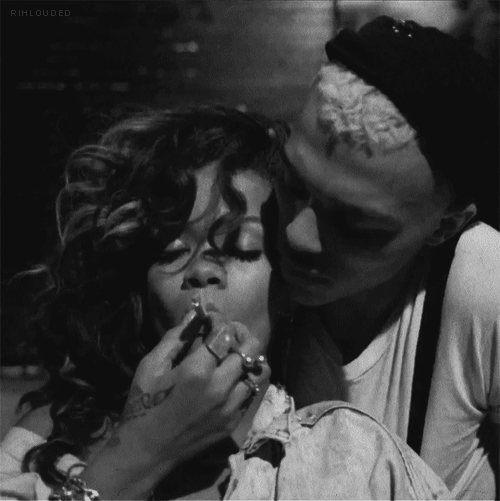 As a child, Rihanna had many CT scans for the excruciating headaches she suffered: "The doctors even thought it was a tumor, because it was that intense." By the time she was 14, her parents had divorced and her health began to improve. She grew up listening to reggae music. She attended Charles F. Broome Memorial Primary School and Combermere High School, where she studied alongside future international cricketers Chris Jordan and Carlos Brathwaite.  Rihanna was an army cadet in a sub-military programme, where the later singer-songwriter Shontelle was her drill sergeant.  Although she initially wanted to graduate from high school, she chose to pursue a musical career instead.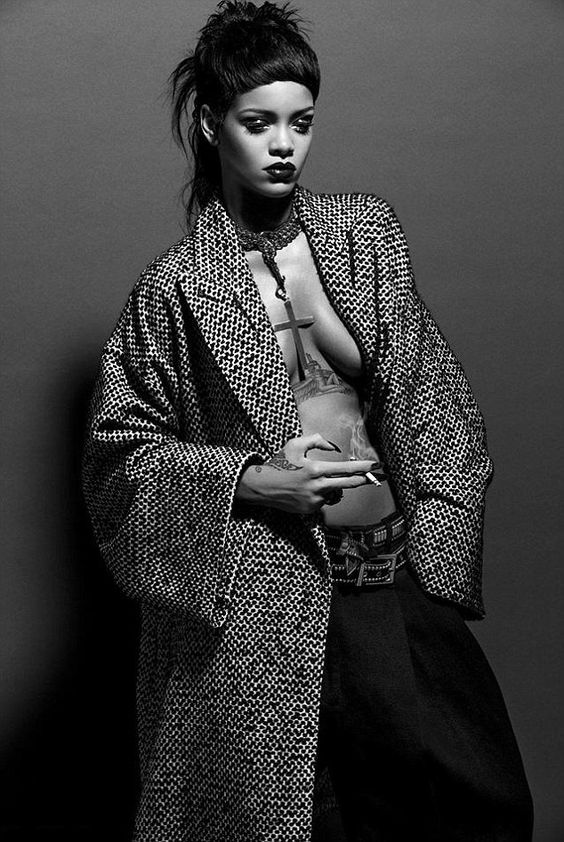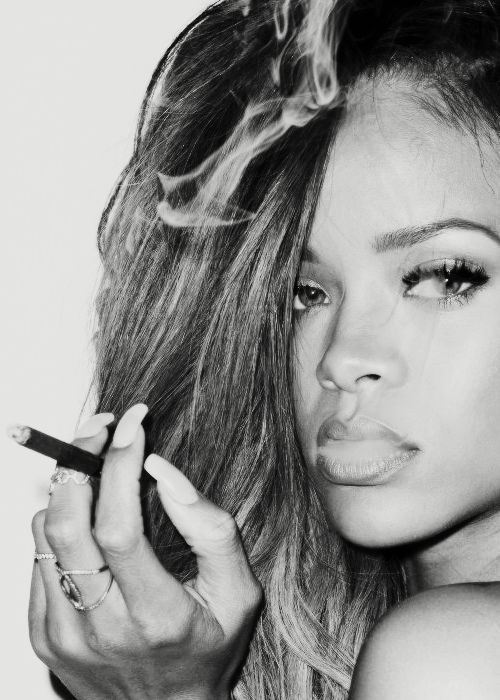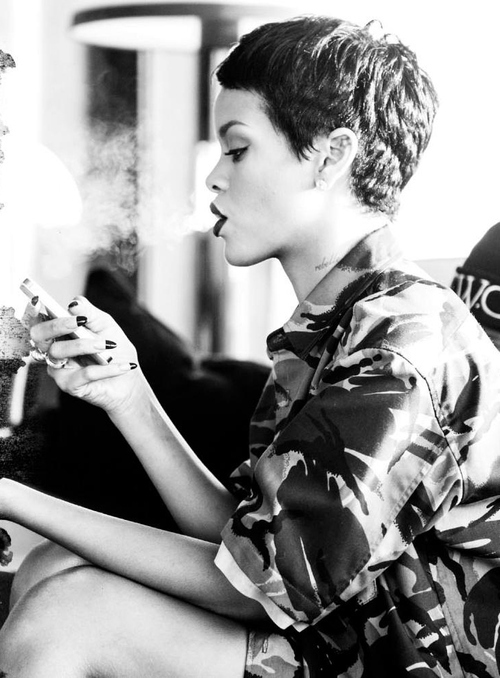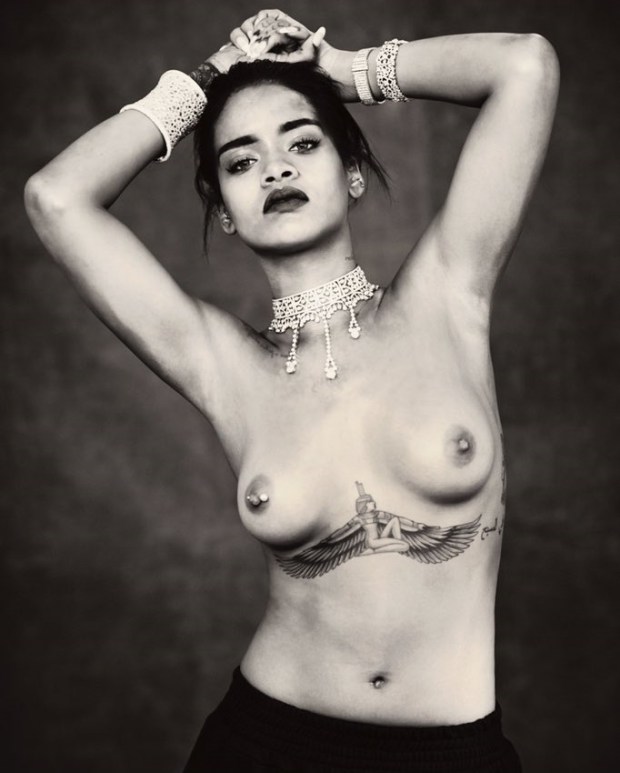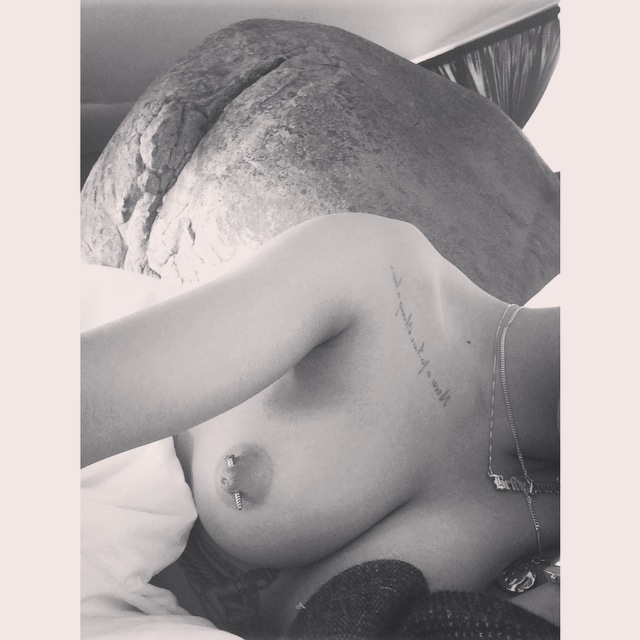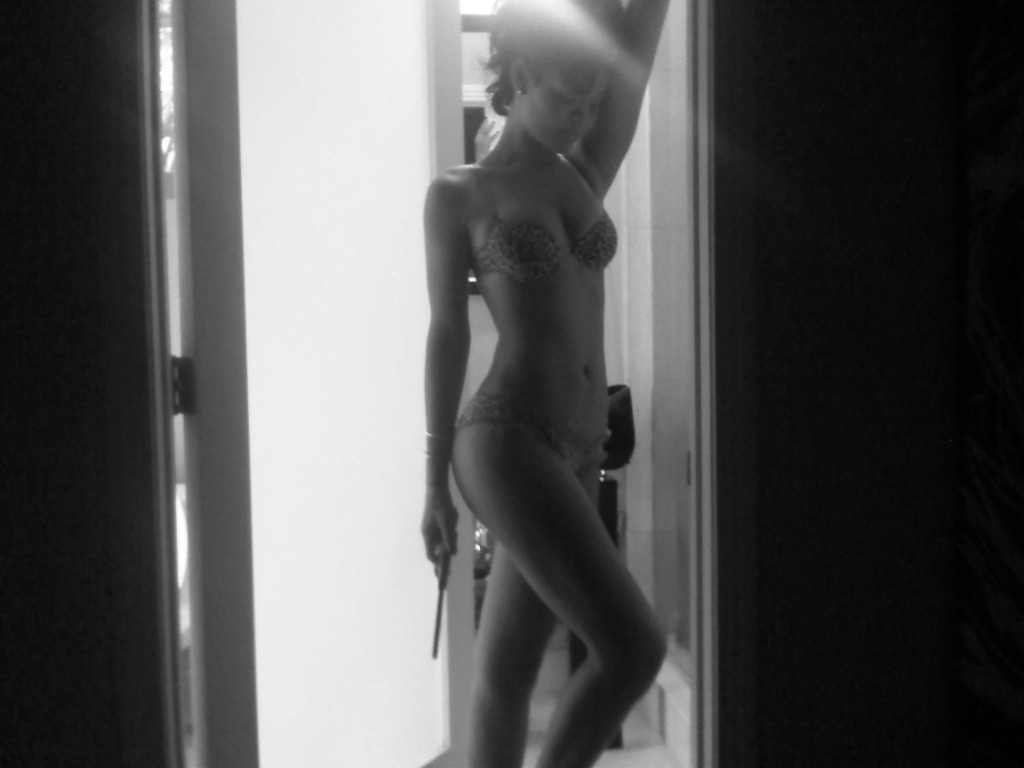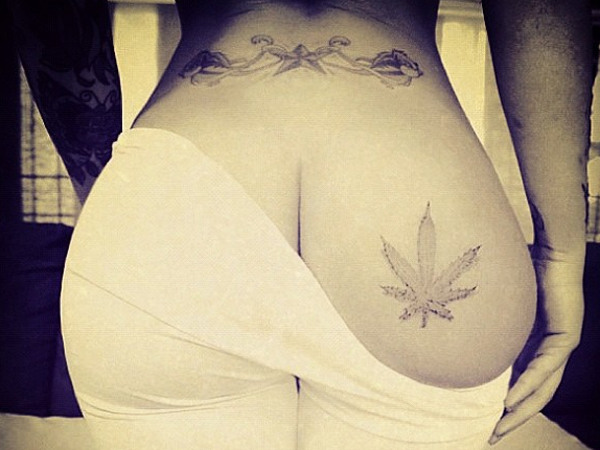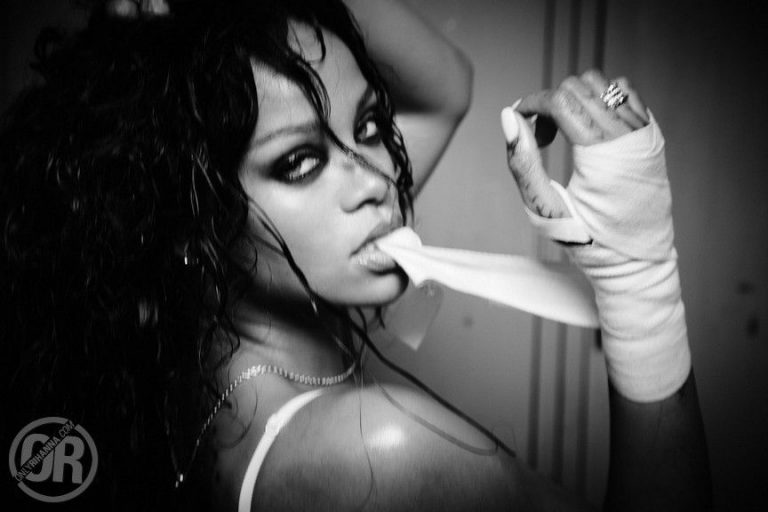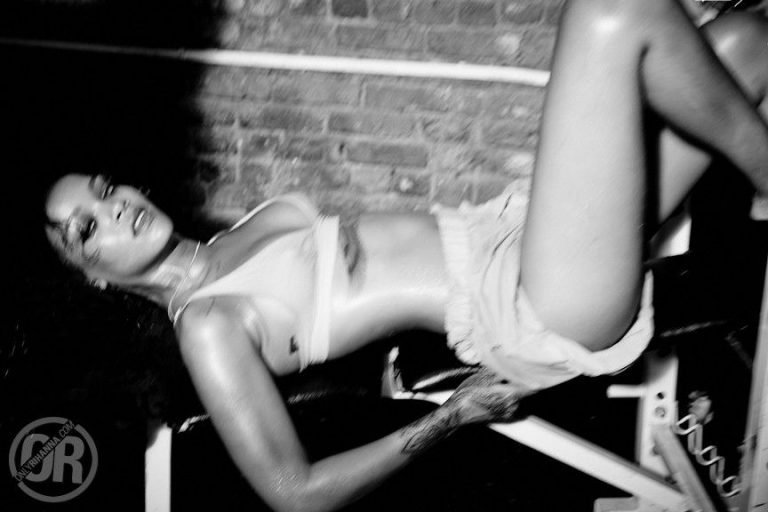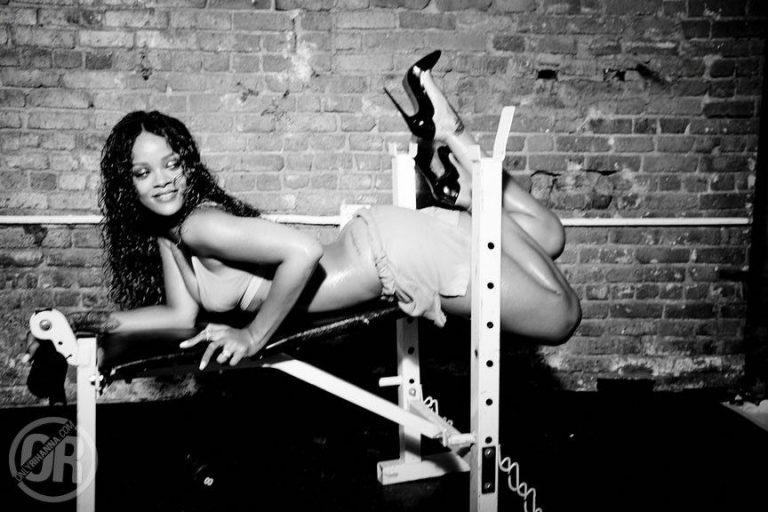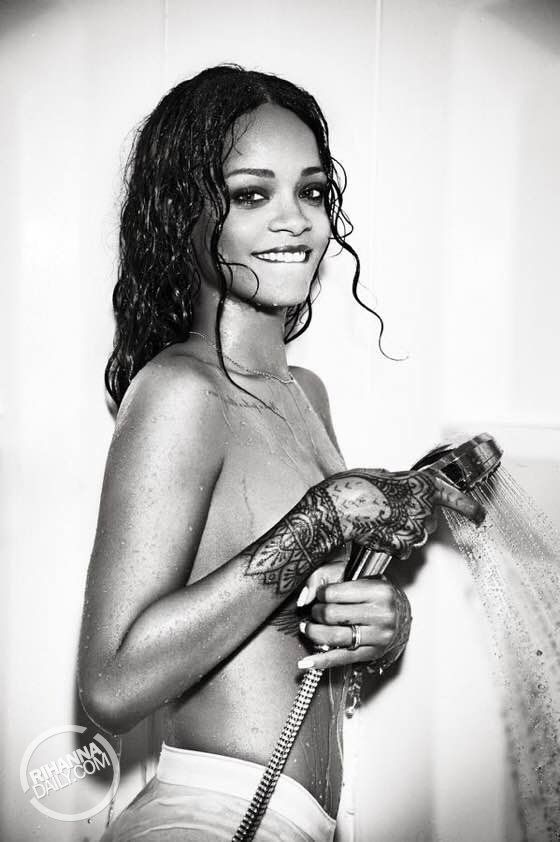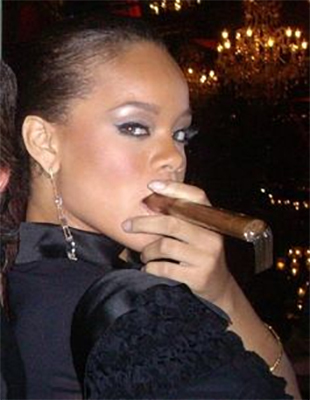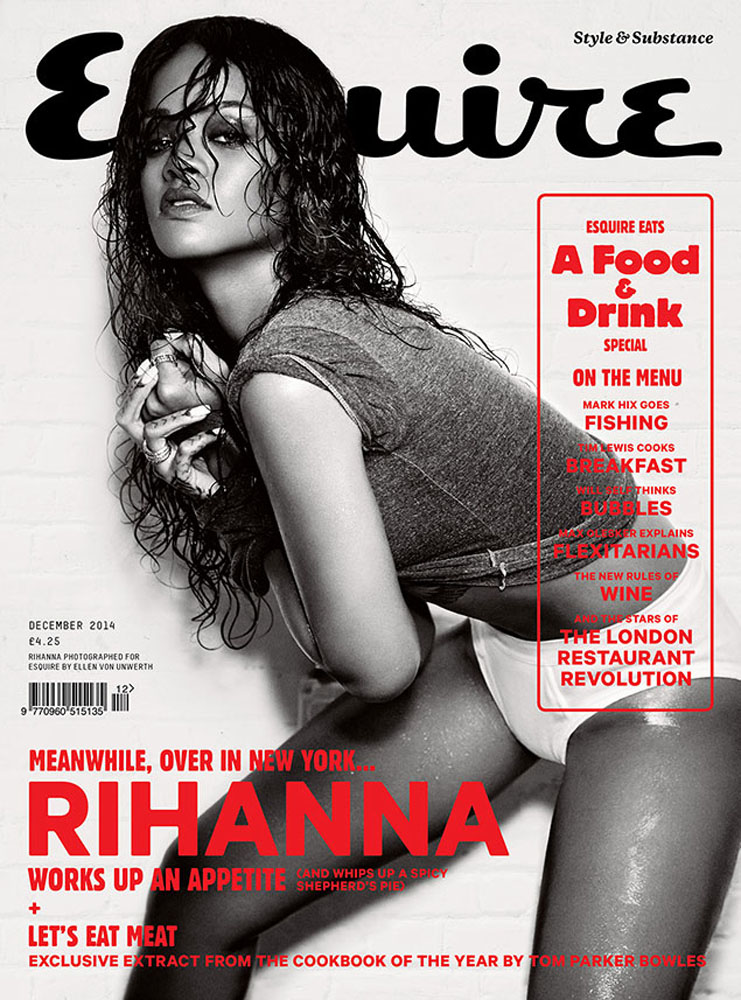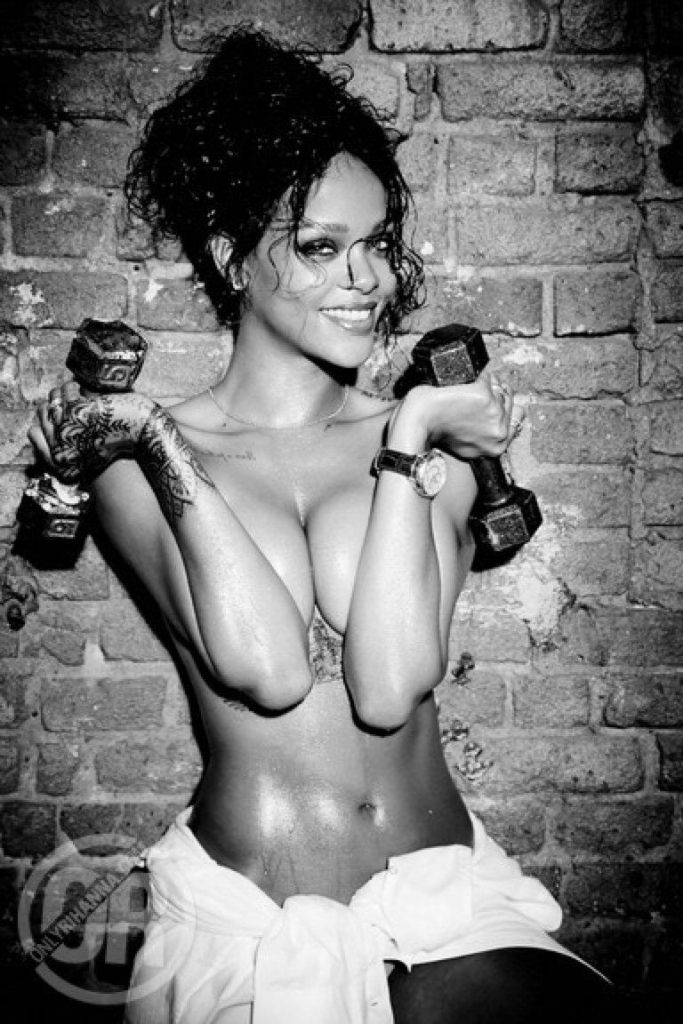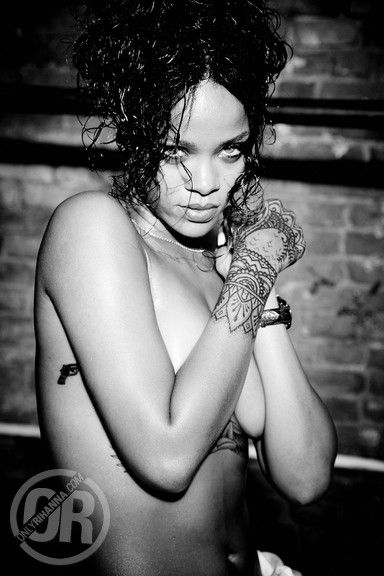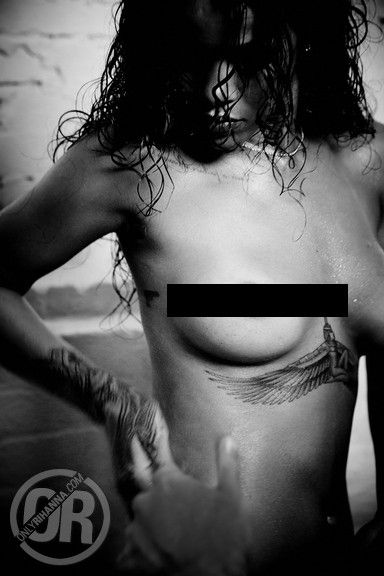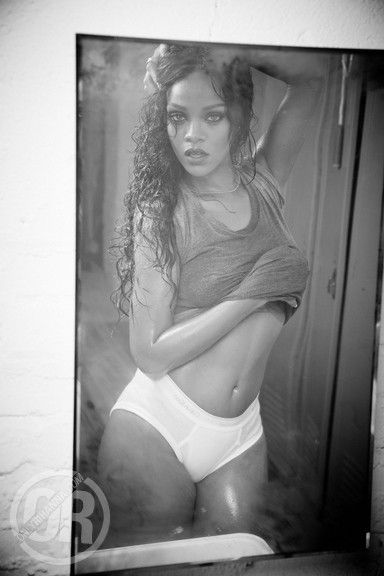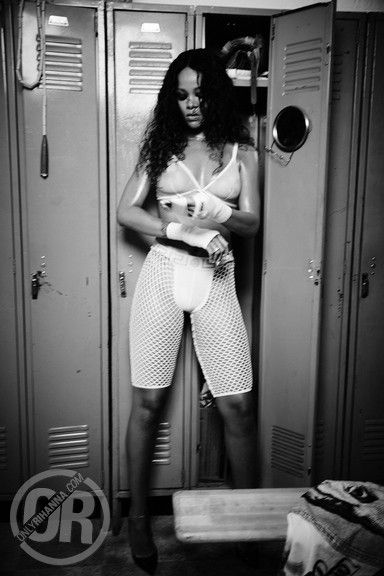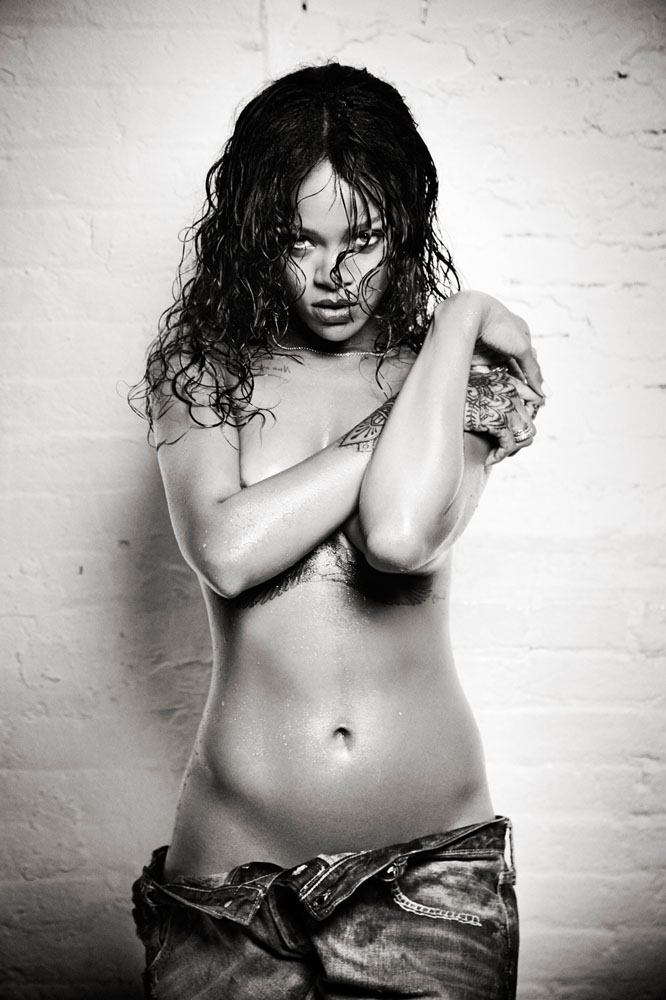 In 2003, Rihanna formed a musical trio with two of her classmates. She was discovered in her home country of Barbados by American record producer Evan Rogers. Without a name or any material, the girl group managed to land an audition with Rogers who commented, "The minute Rihanna walked into the room, it was like the other two girls didn't exist." Rihanna went to Rogers's hotel room, where she performed renditions of Destiny's Child's "Emotion" and Mariah Carey's "Hero". Impressed, Rogers scheduled a second meeting with Rihanna's mother present and then invited Rihanna to his hometown in the United States to record some demo tapes that could be sent to record labels. Recordings were intermittent, taking about a year, because she was only able to record during school holidays. "Pon de Replay" and "The Last Time" were two tracks recorded for the demo tape, which were eventually included on her debut album Music of the Sun. That same year, Rihanna was signed to Rogers' and Carl Sturken's production company, Syndicated Rhythm Productions.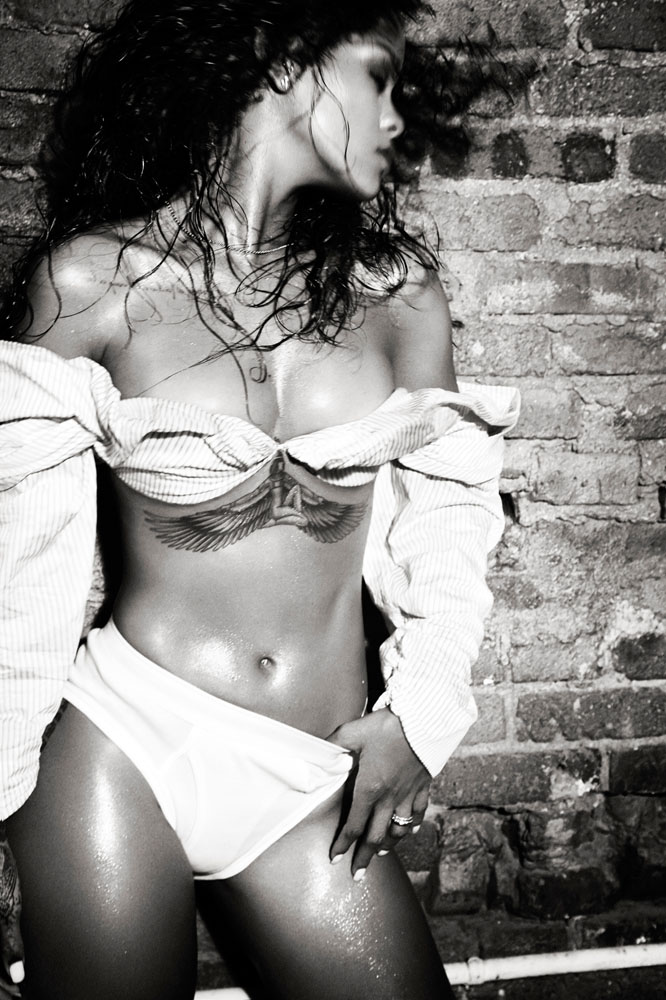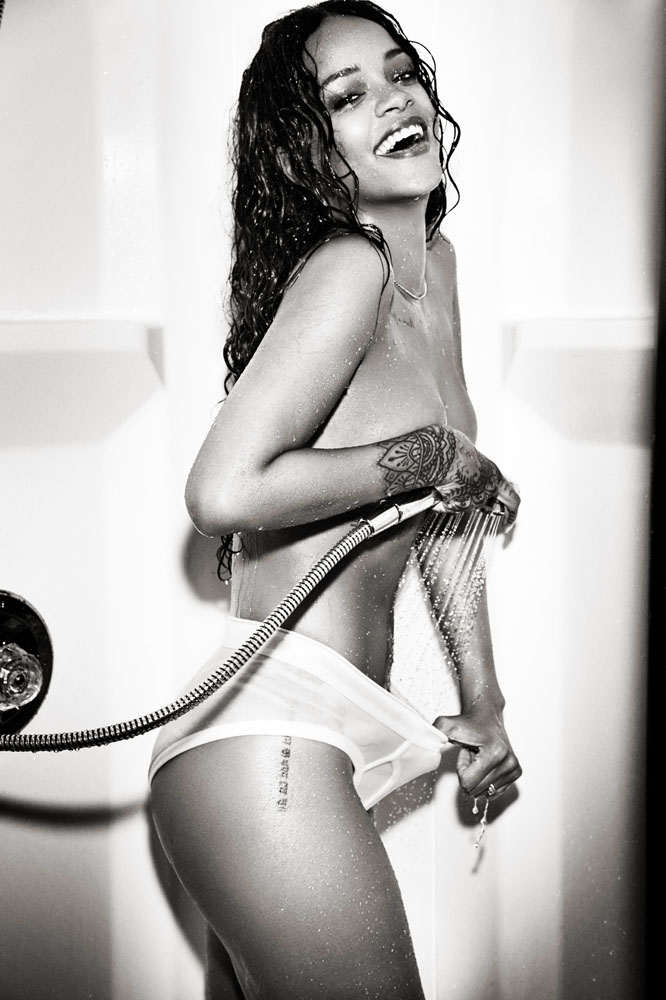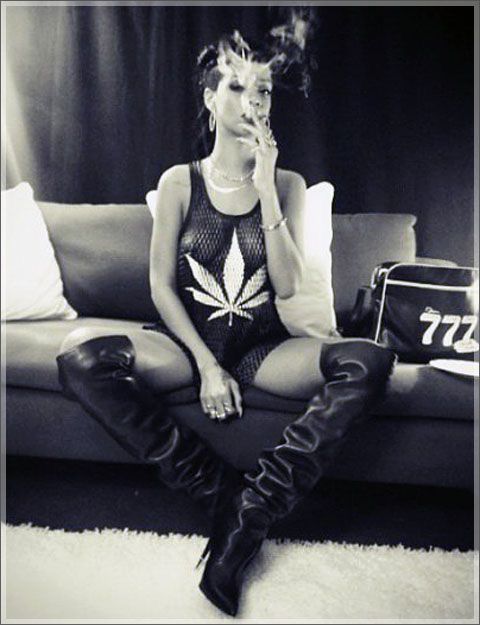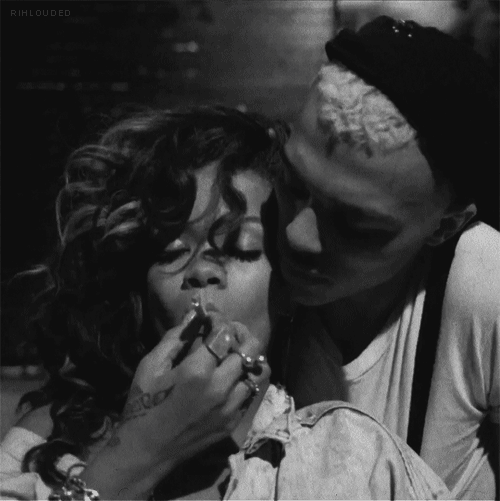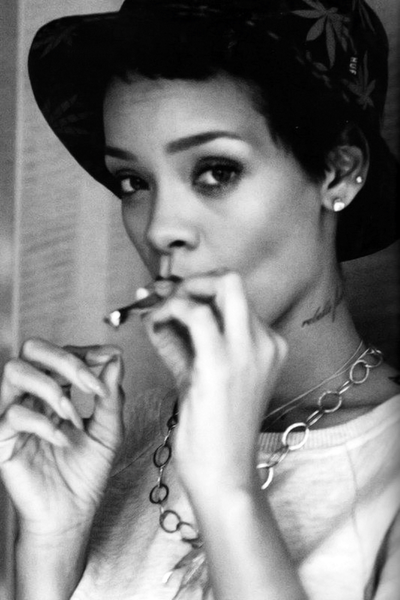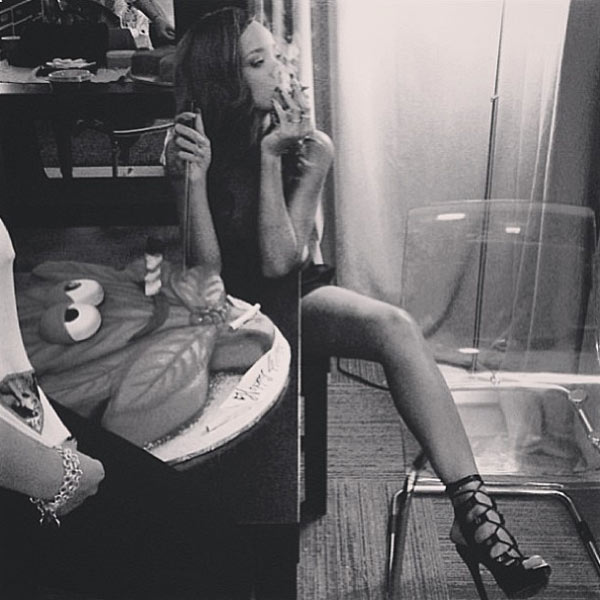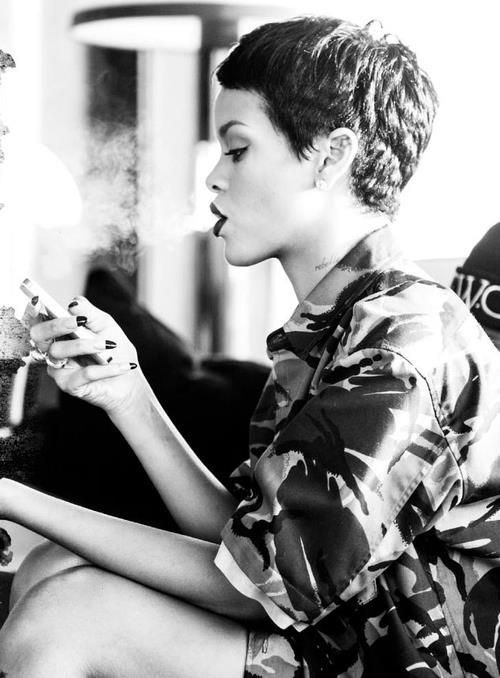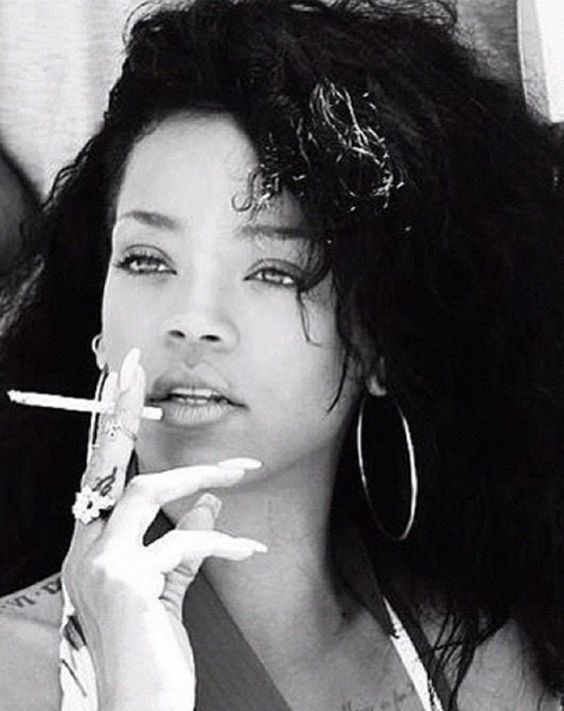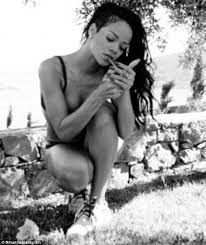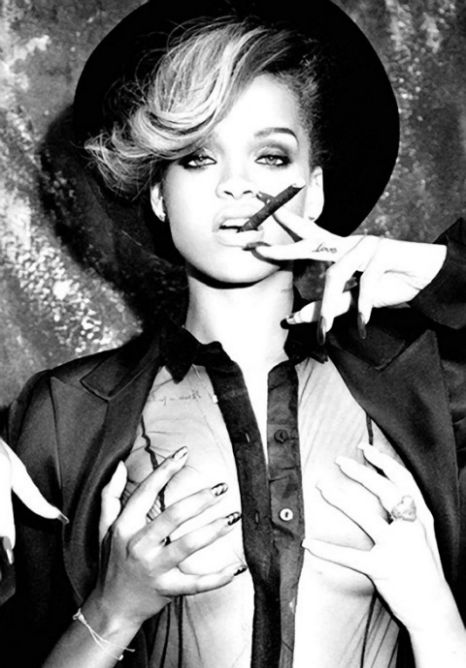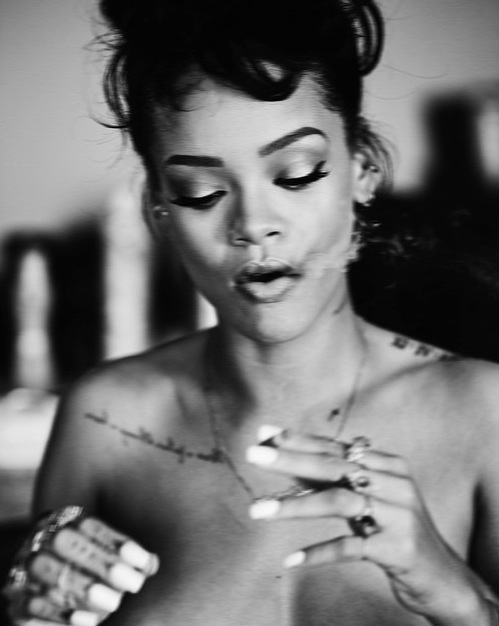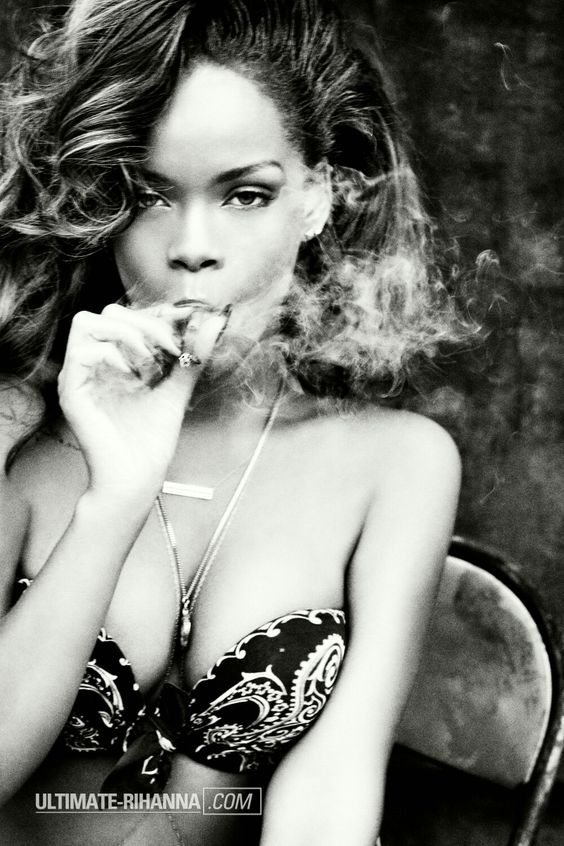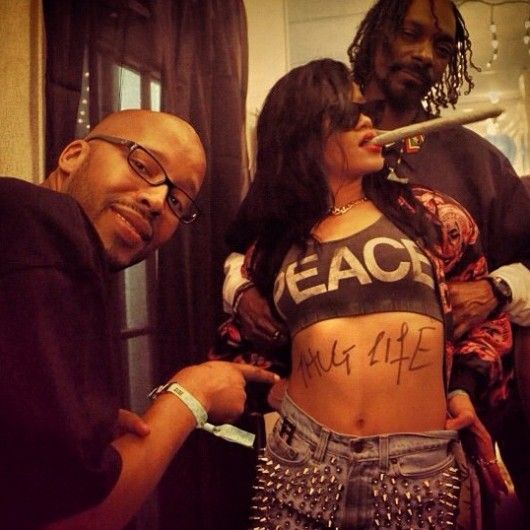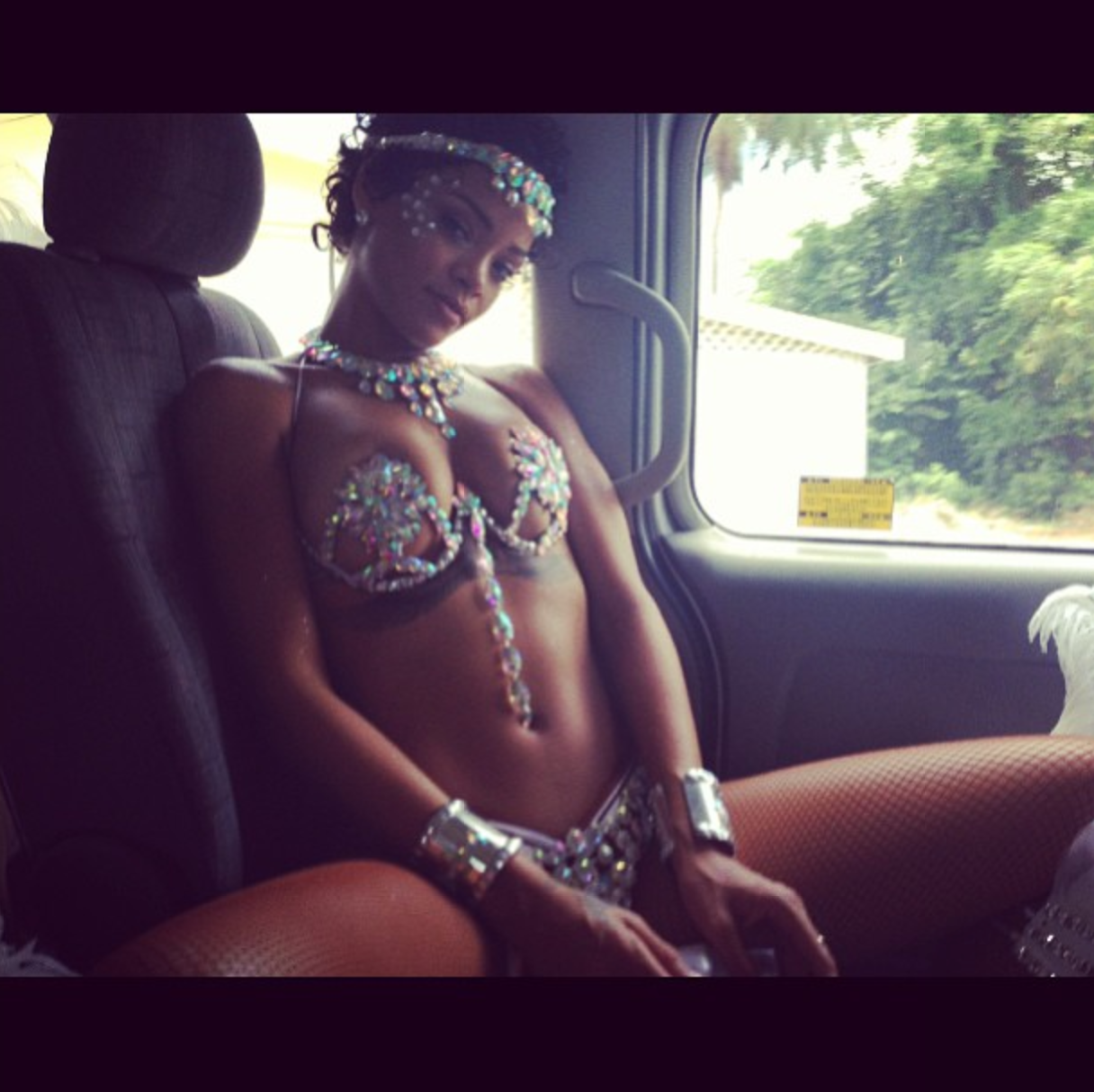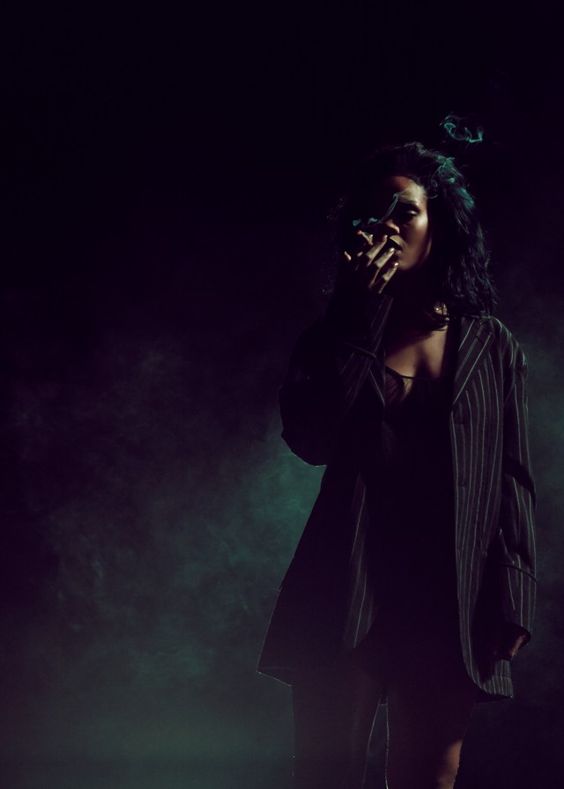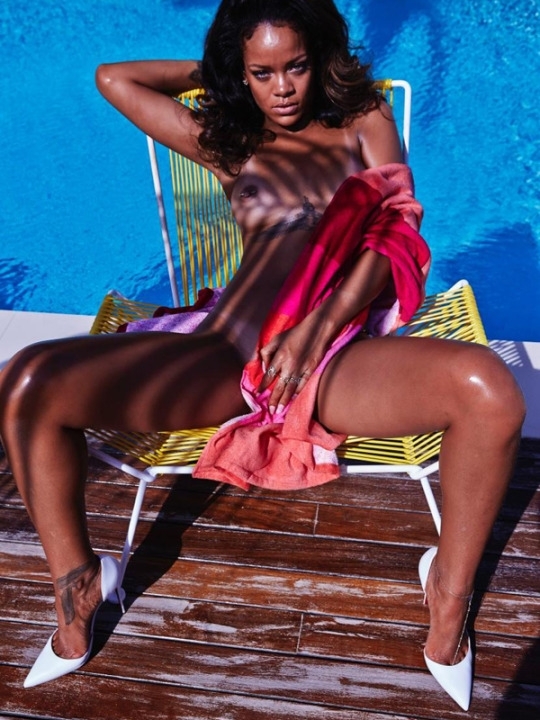 Rihanna's demo was shipped out to Def Jam Recordings, where Jay Brown, an A&R executive at the record label, was one of the first to hear the demo. Brown played the demo tape for rapper Jay-Z, who had recently been appointed as president and CEO of Def Jam. When Jay-Z first heard the track "Pon de Replay", he felt the song was too big for her. Despite being skeptical, he invited Rihanna to audition for the label. In early 2005, Rihanna auditioned for Def Jam in New York City, where Jay-Z introduced her to music mogul Antonio "L.A." Reid.  At the audition, she sang Whitney Houston's cover of "For the Love of You", as well as the demo tracks "Pon de Replay" and "The Last Time". Jay-Z was absolutely certain about signing her after she performed her future hit single "Pon de Replay". His boss L.A. Reid was also impressed with her audition, telling Jay-Z not to let Rihanna leave the building until the contract was signed. Reid left it to Jay-Z and his team to close the deal which resulted in a six-album record deal with Def Jam. She waited in Jay-Z's office until three in the morning to get lawyers to draft up a contract because he wanted to prevent her from signing with another label. Rihanna canceled other meetings with record labels and relocated from Barbados to the United States to live with Rogers and his wife.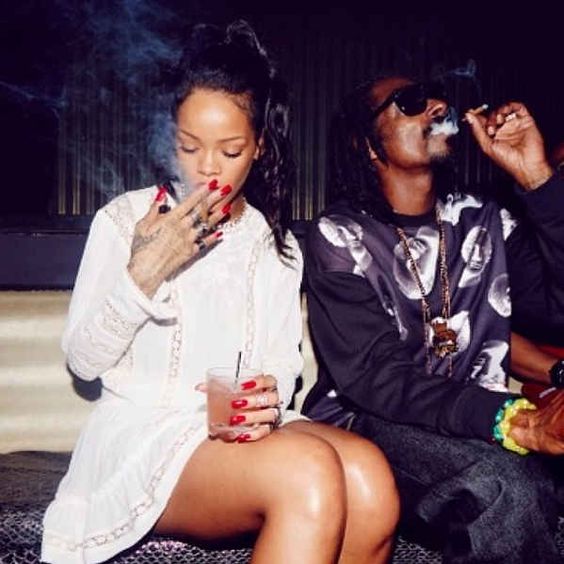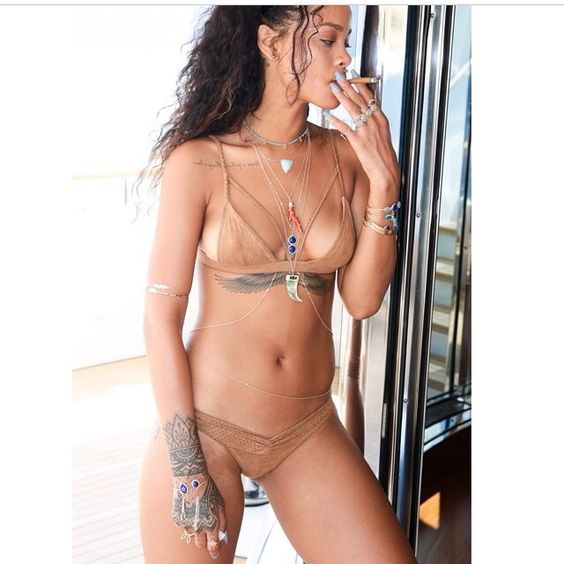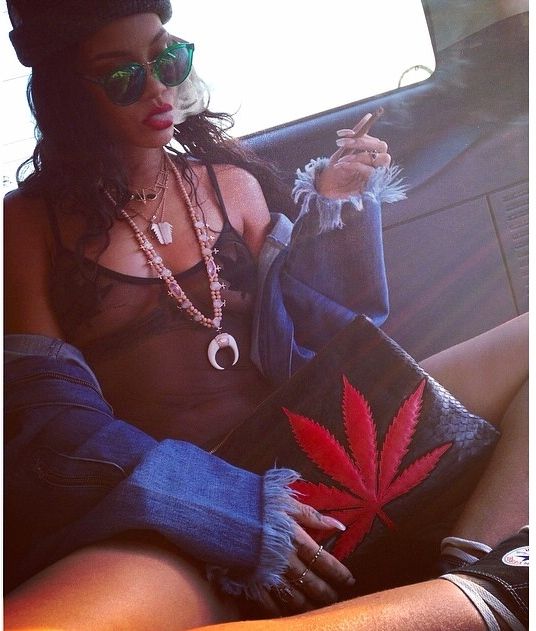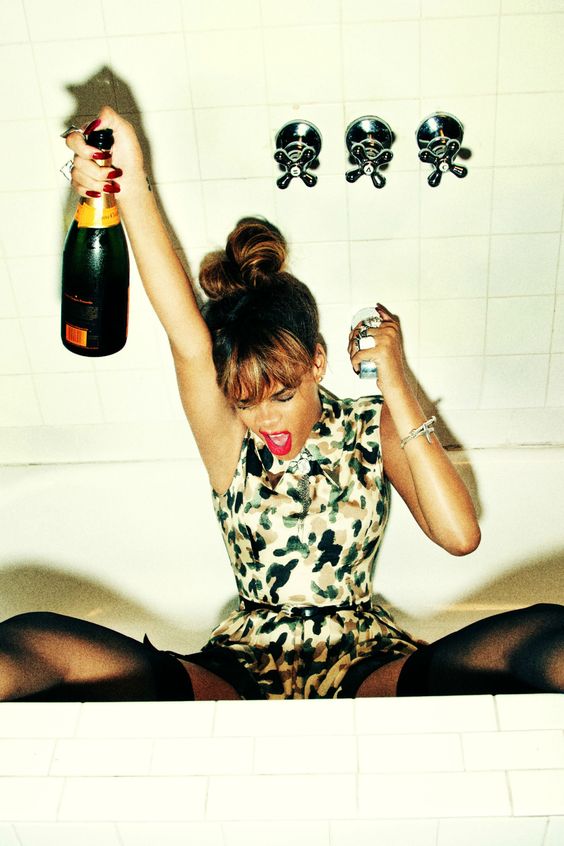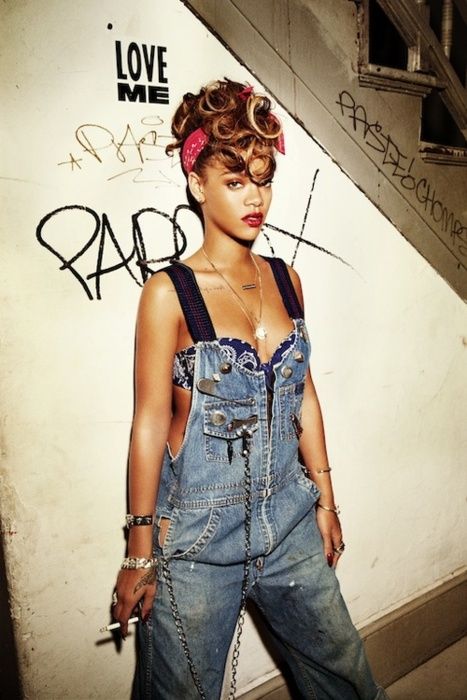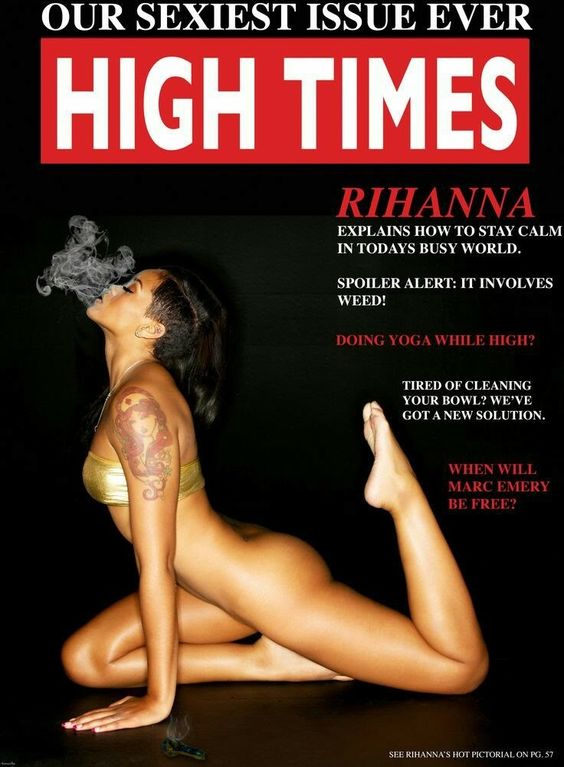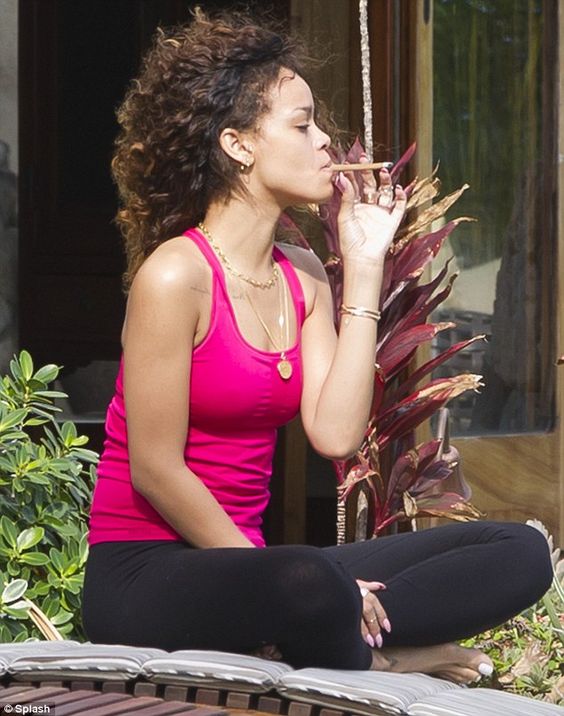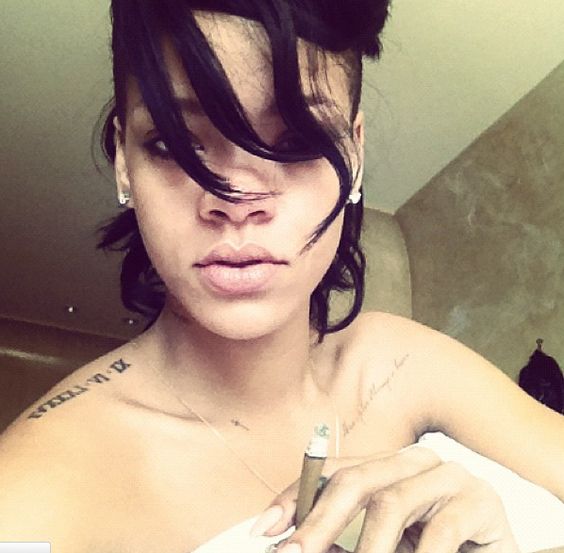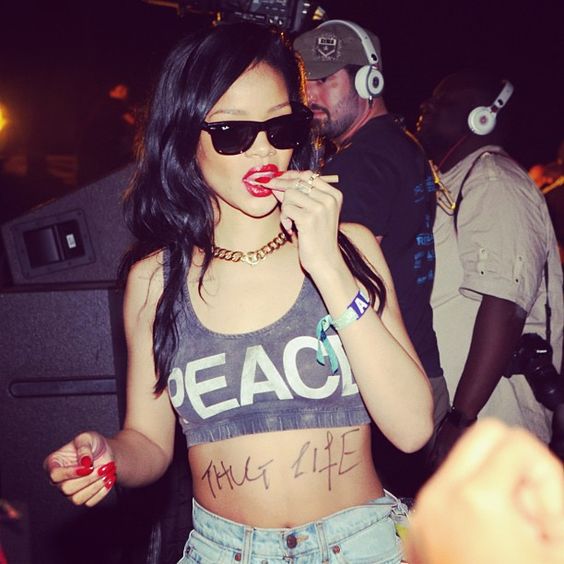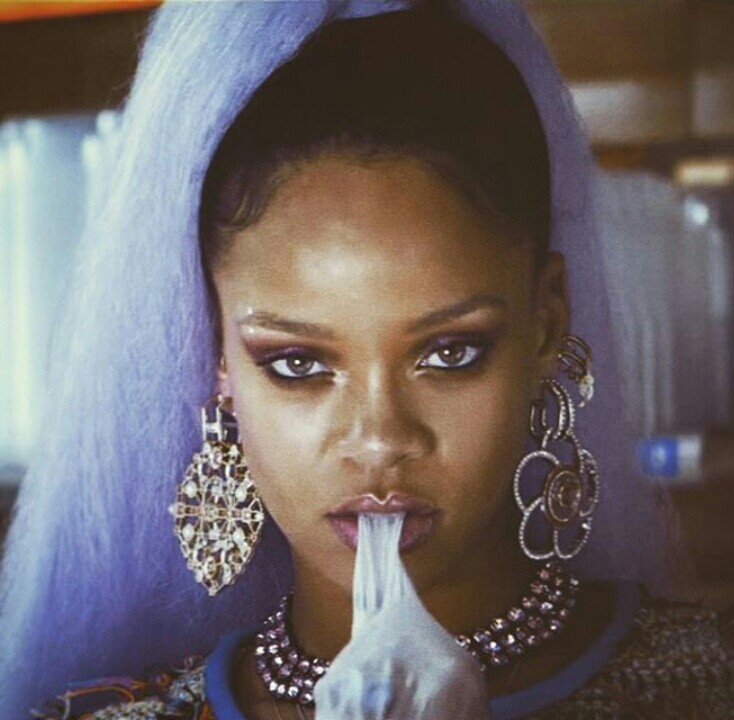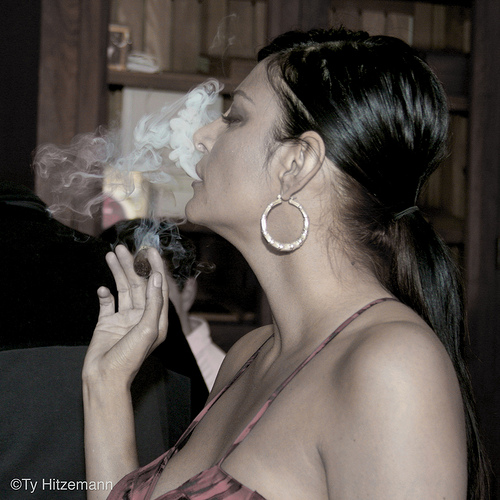 After signing with Def Jam, Jay-Z and his team did the A&R for Rihanna's debut album and spent the next three months recording and completing her debut album. She worked with different producers to complete her debut studio album, primarily Rogers and his production partner Carl Sturken. With several songs to pick as a lead single, "Pon de Replay" was chosen because it seemed like the best song suited for a summer release. In May 2005, her debut single, "Pon de Replay", was released under her mononym "Rihanna". It charted successfully worldwide, peaking in the top five in fifteen countries, including at No. 2 on the US Billboard Hot 100 chart and the UK Singles Chart. The song became a big club hit in the United States, peaking at No. 1 on the Billboard Dance Club Songs.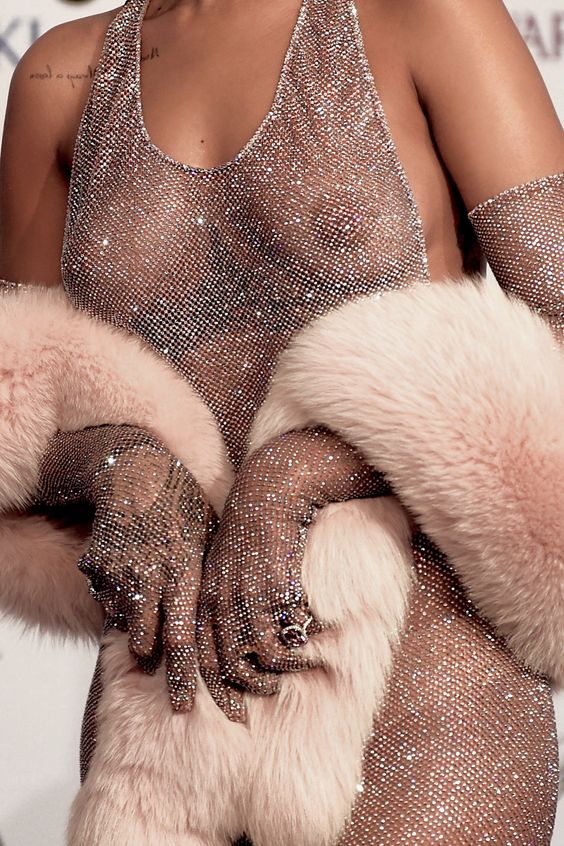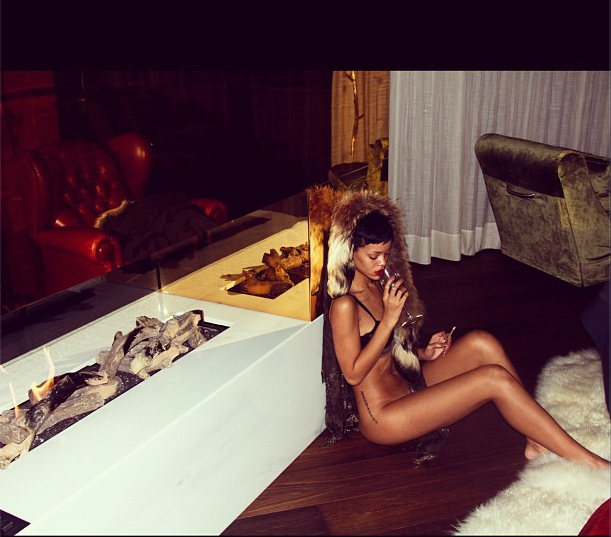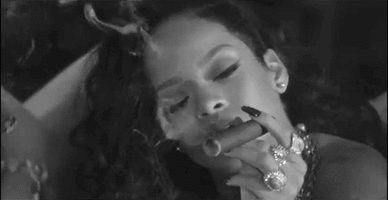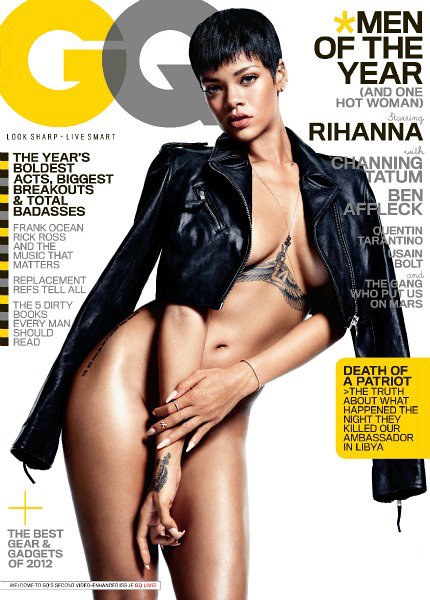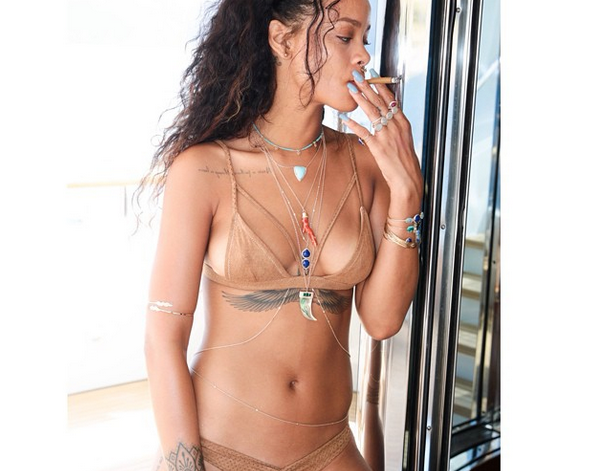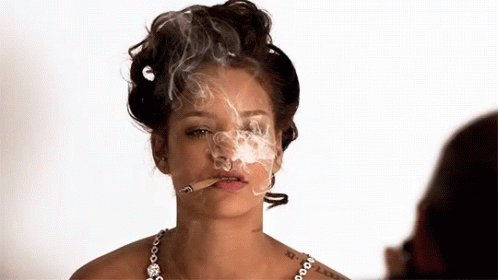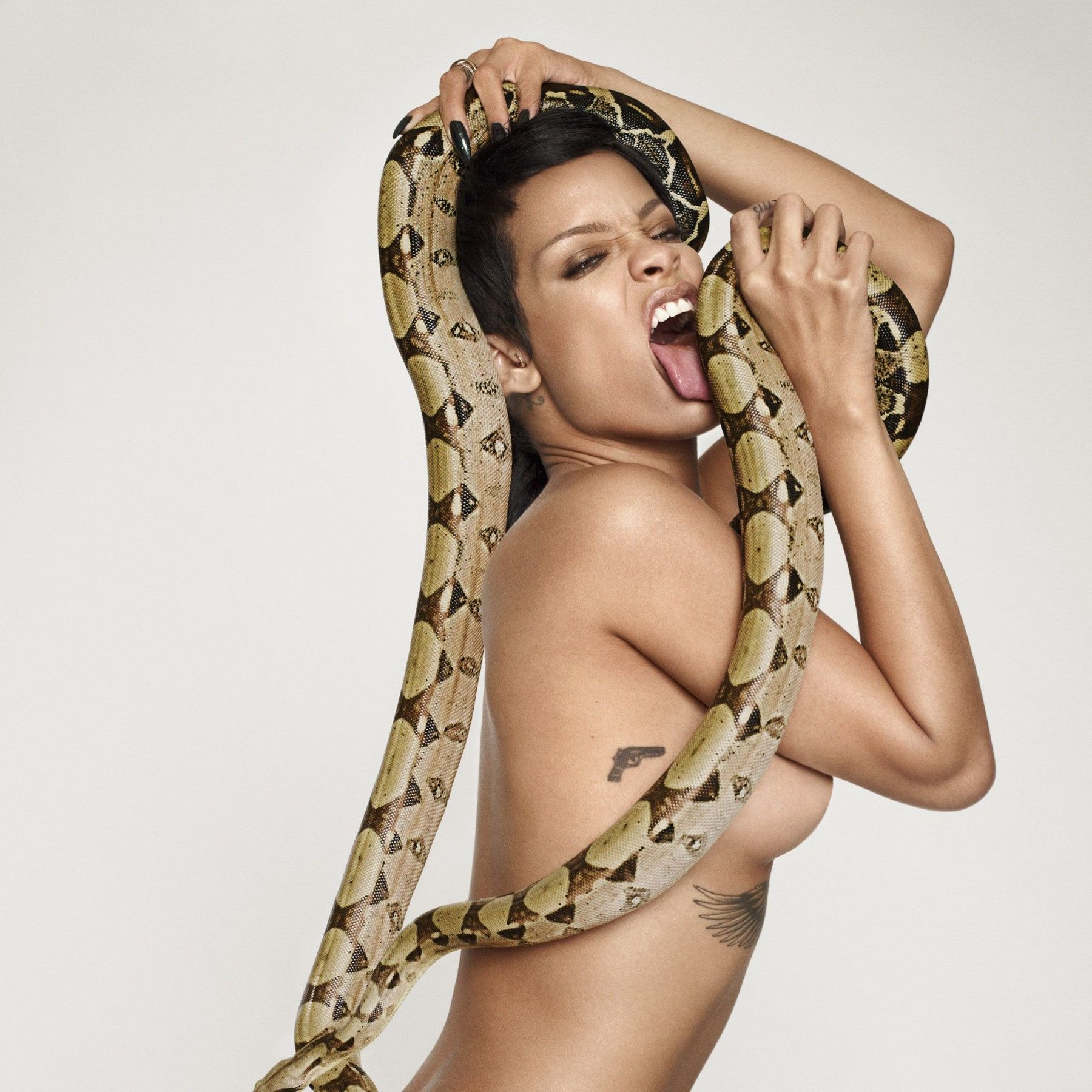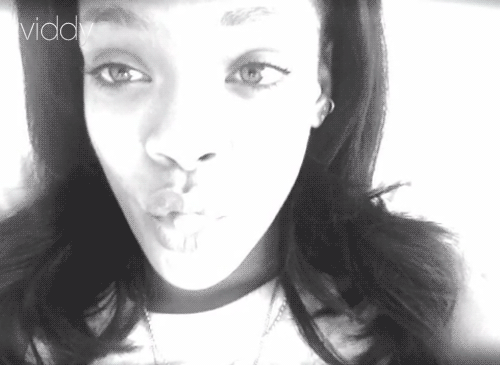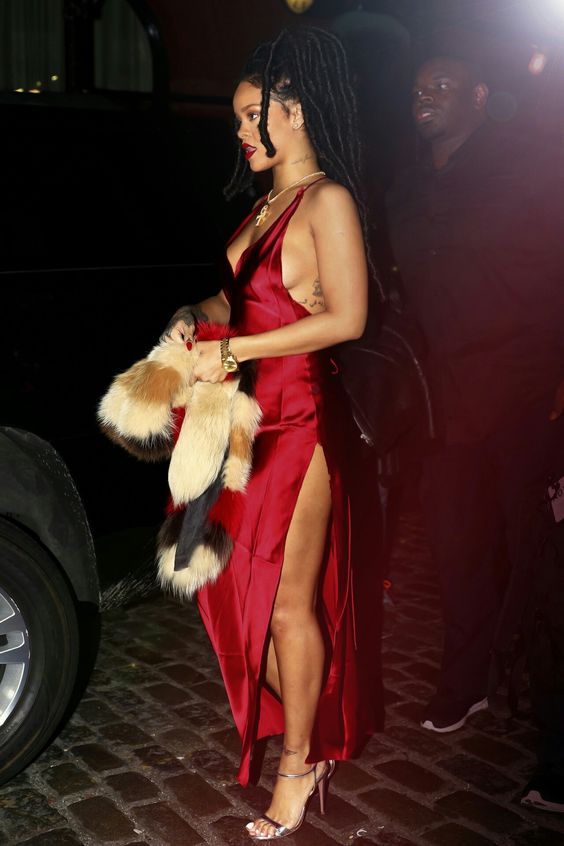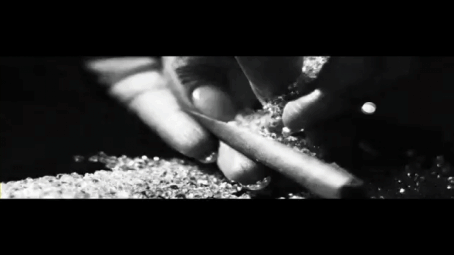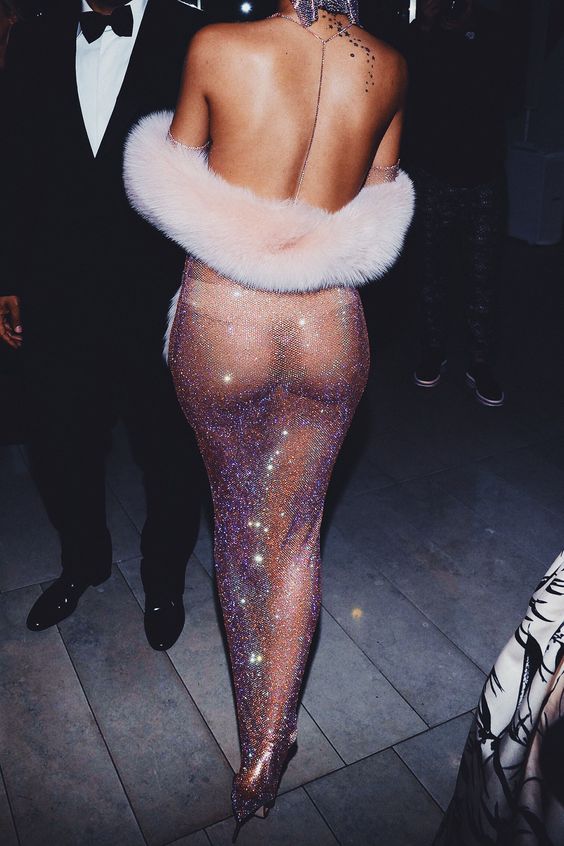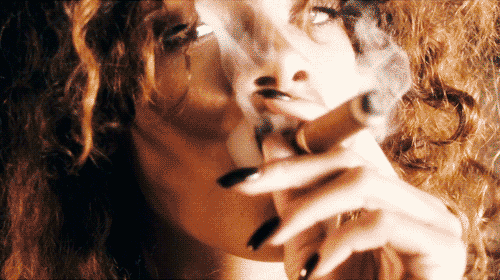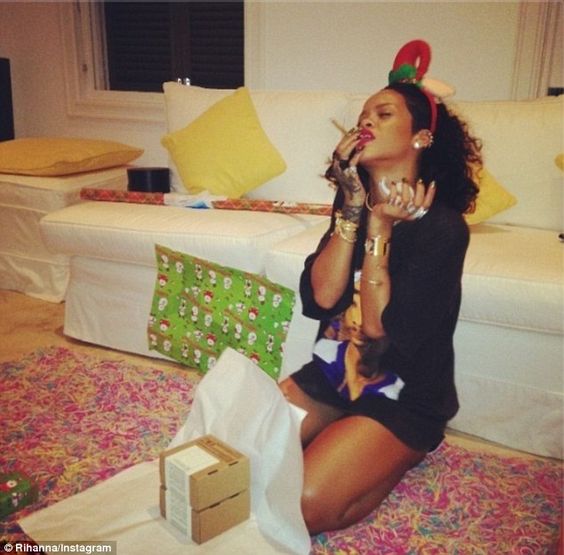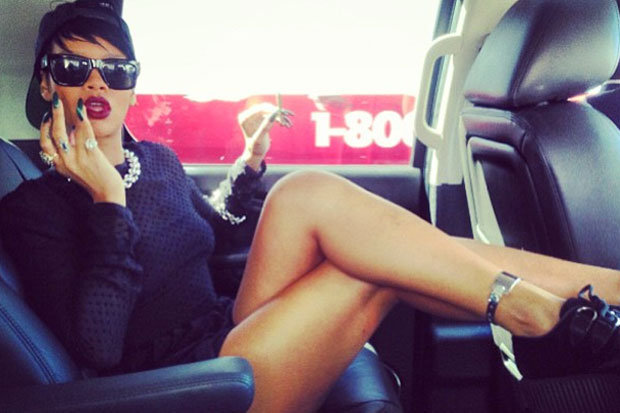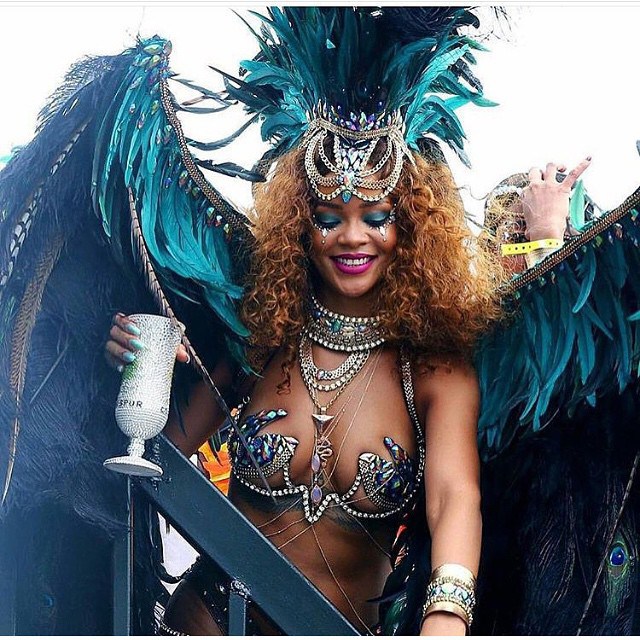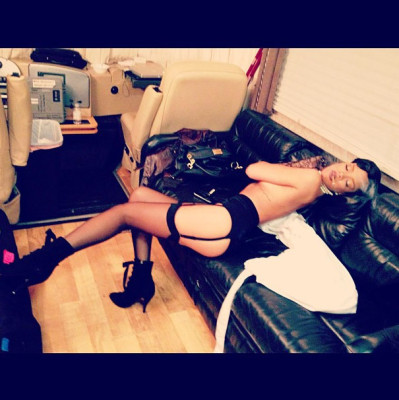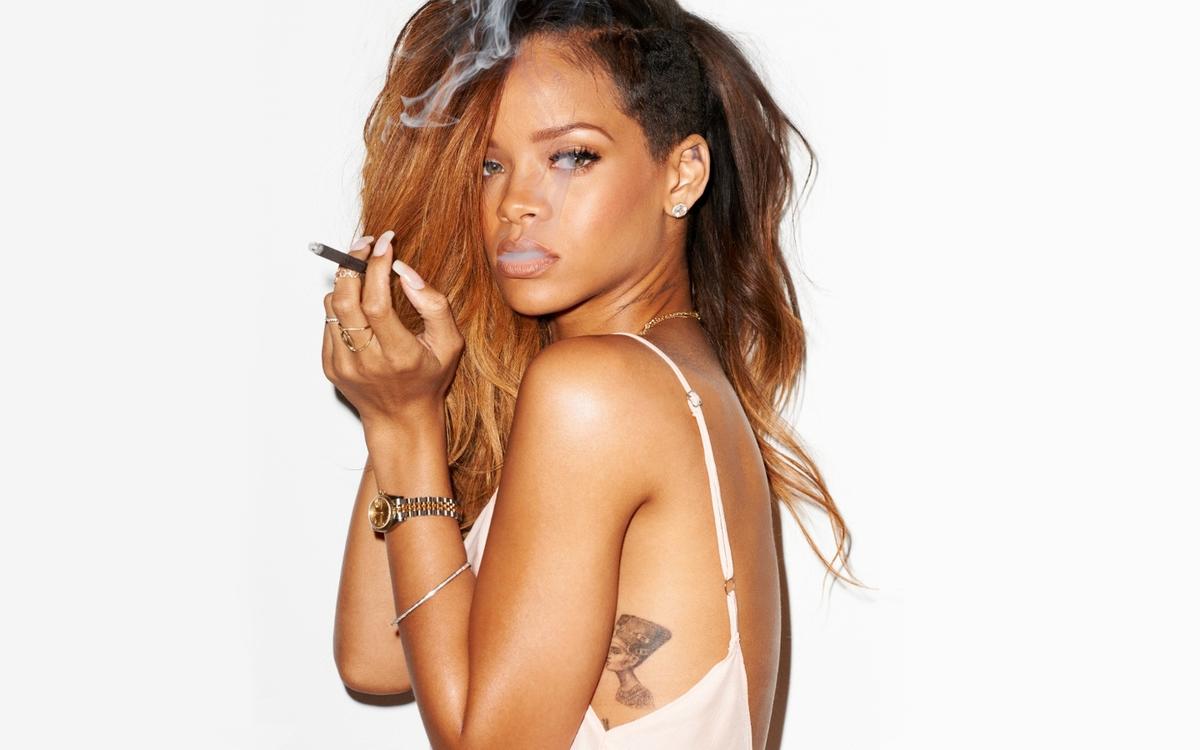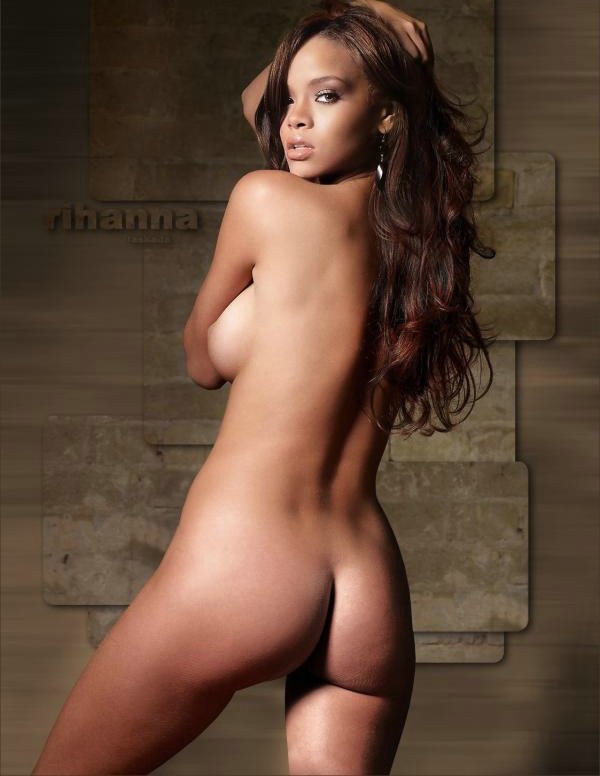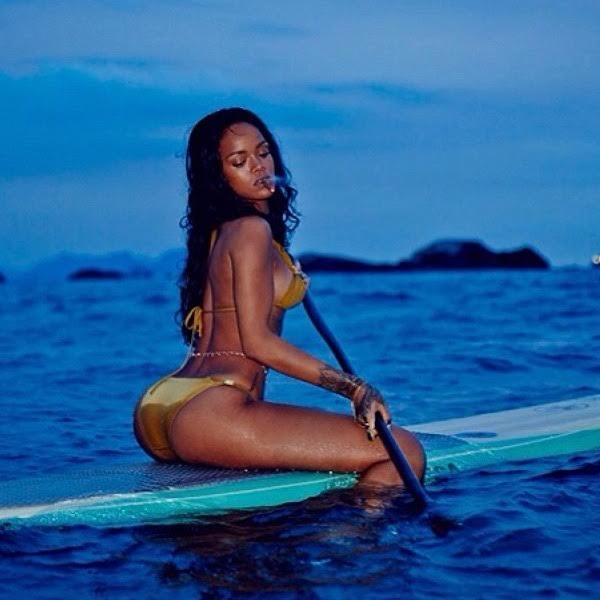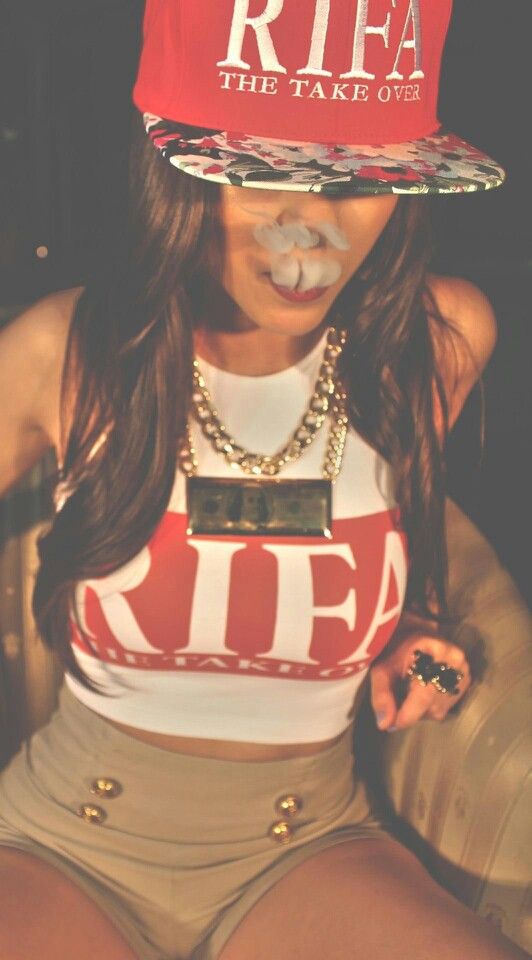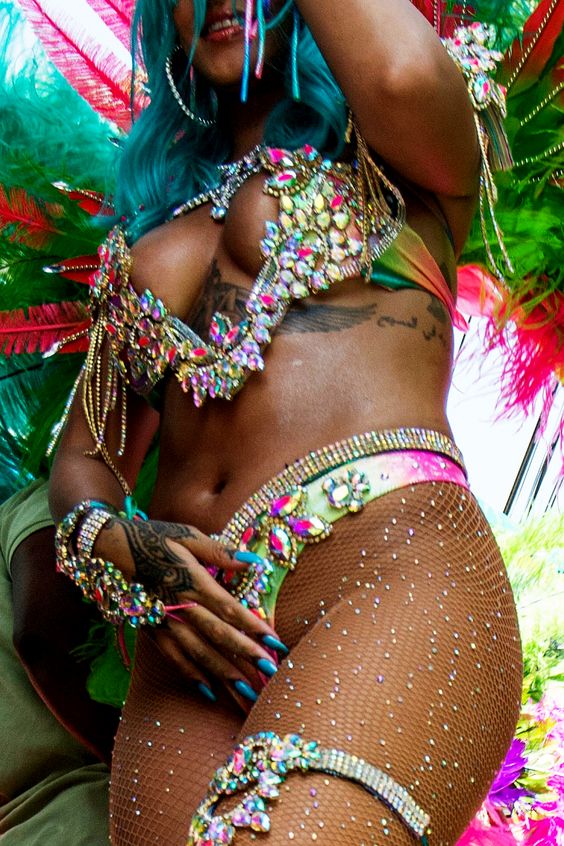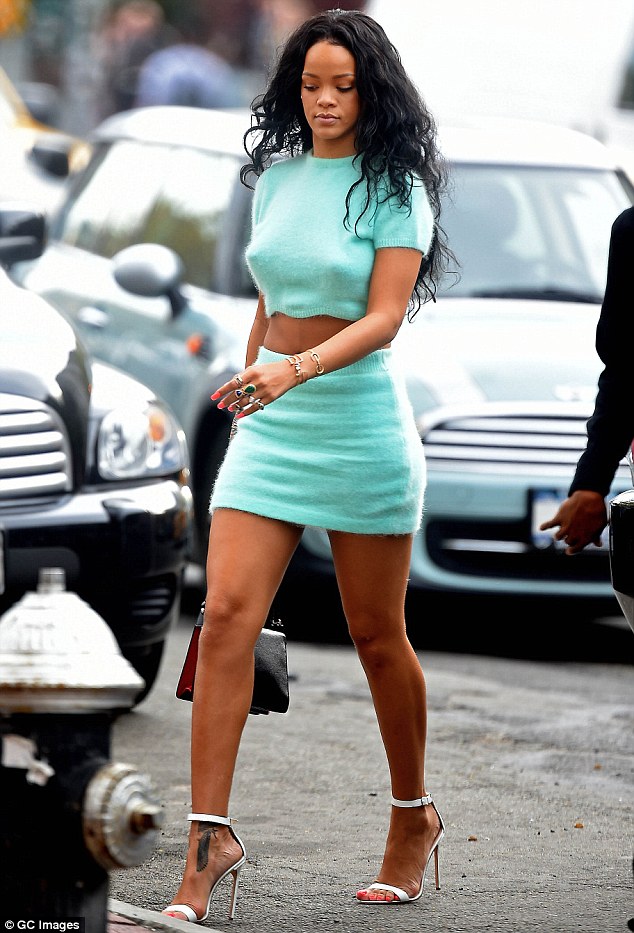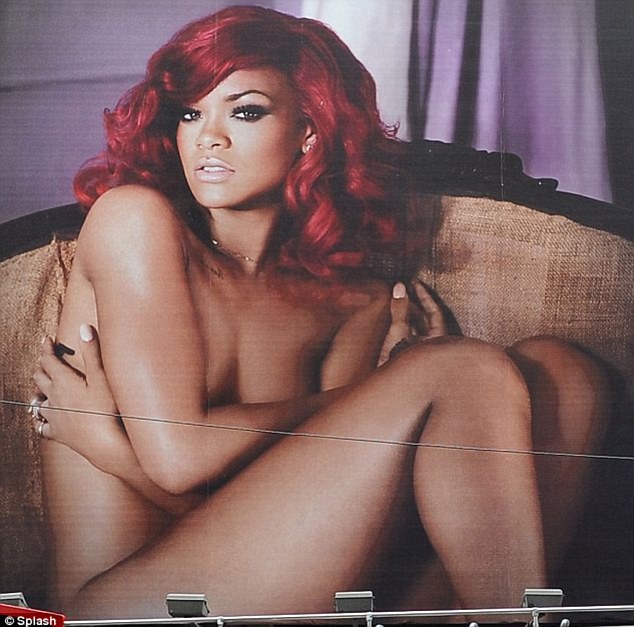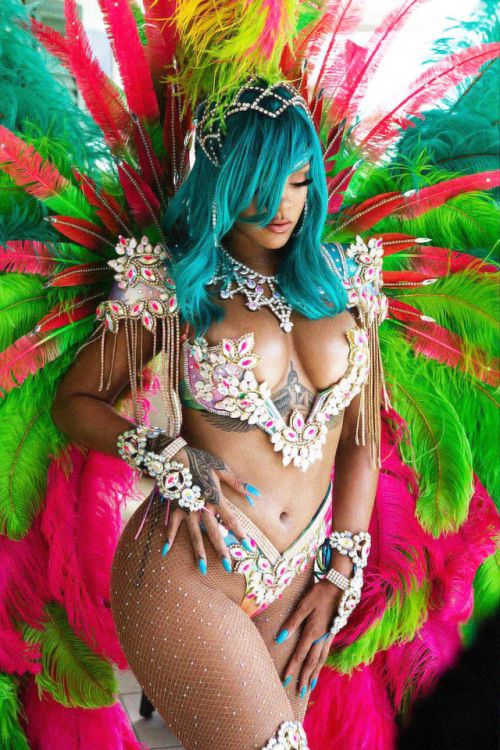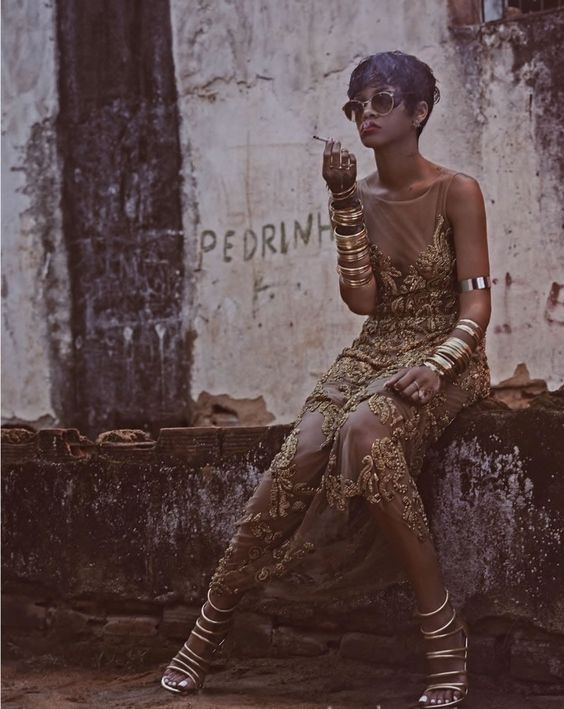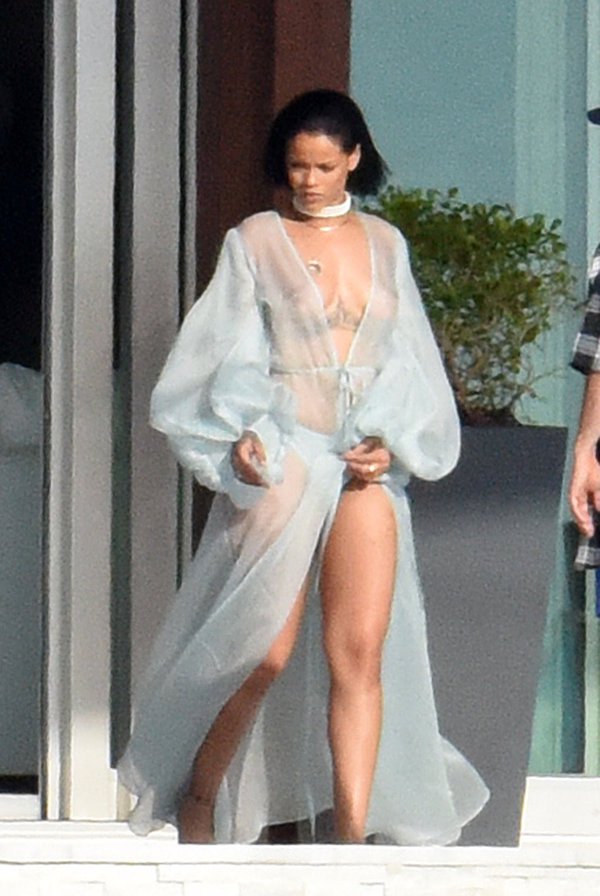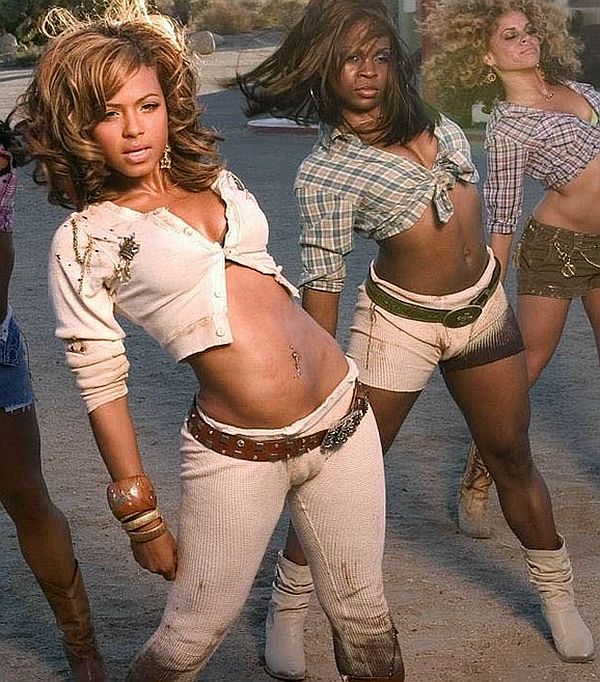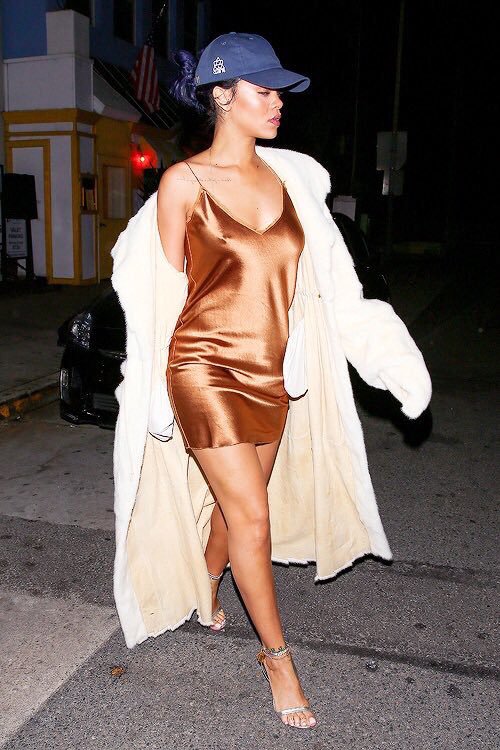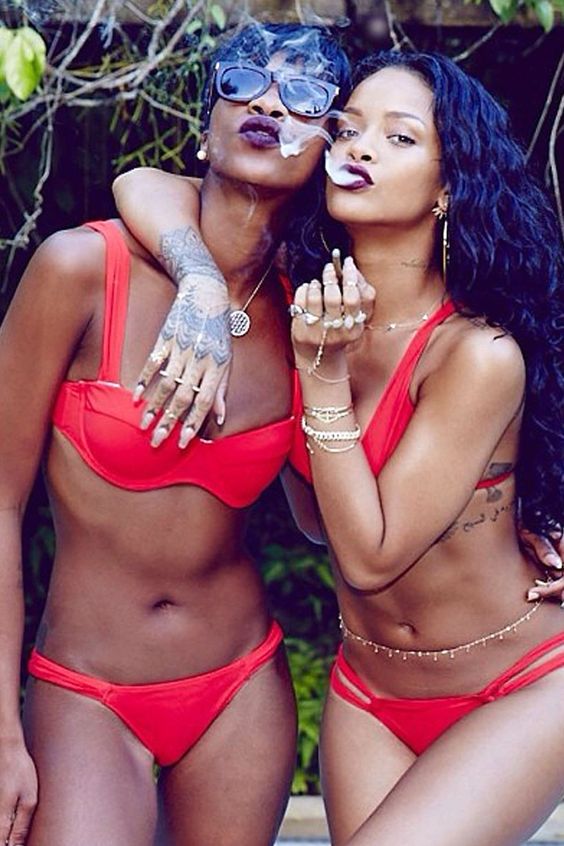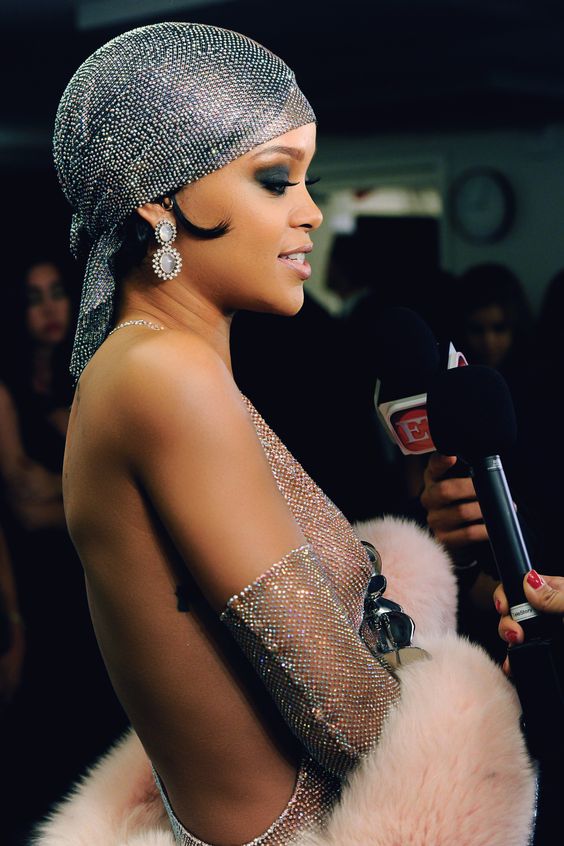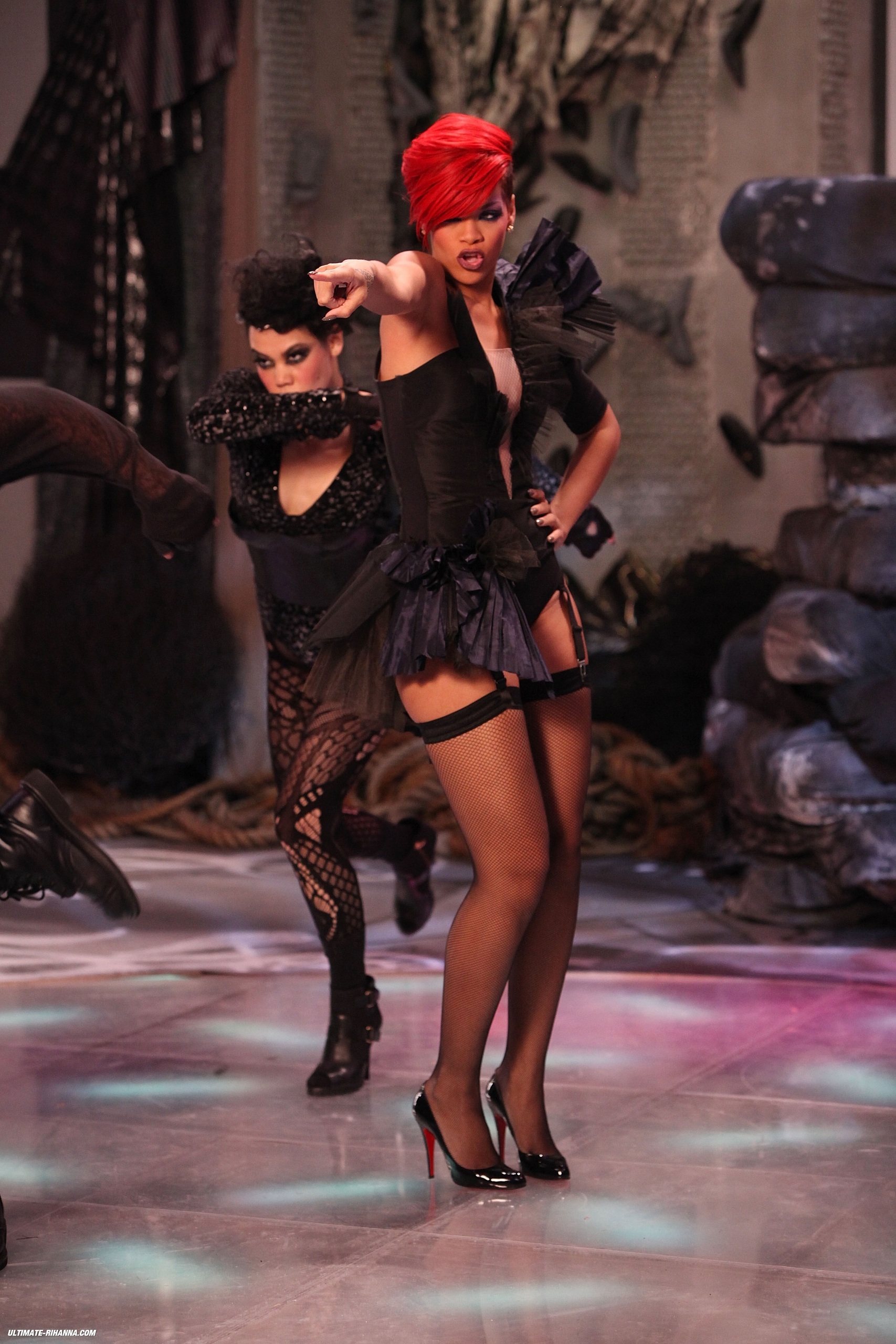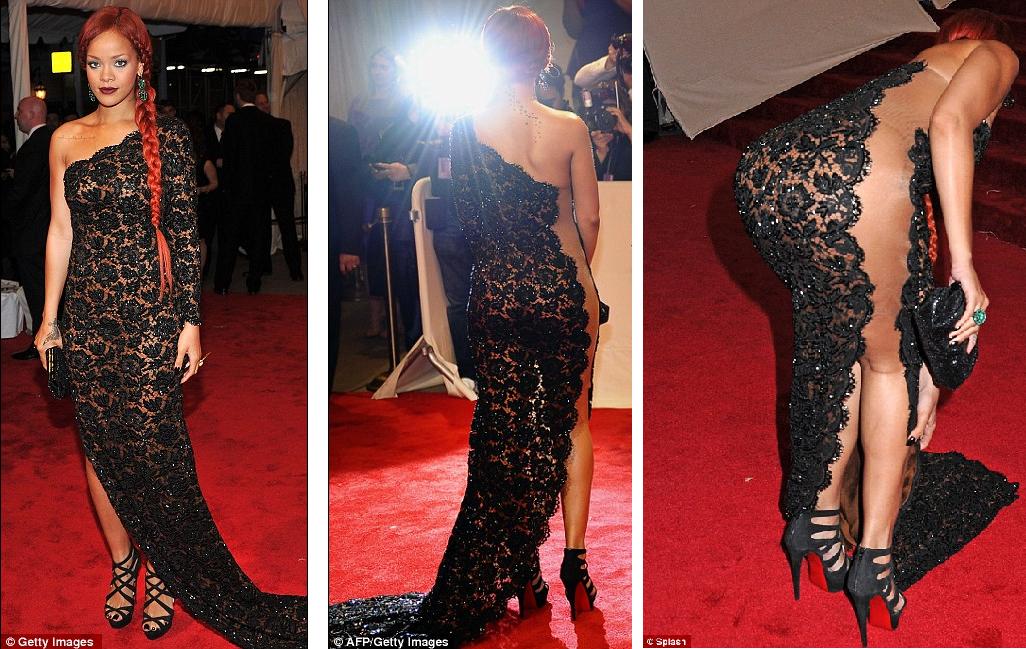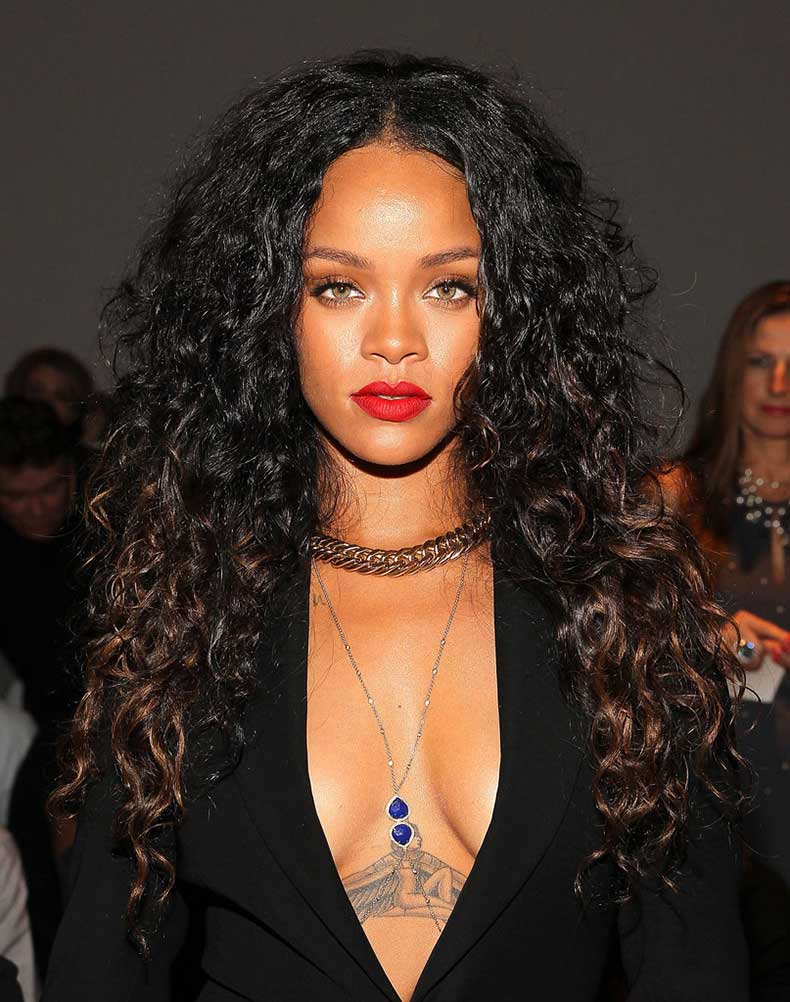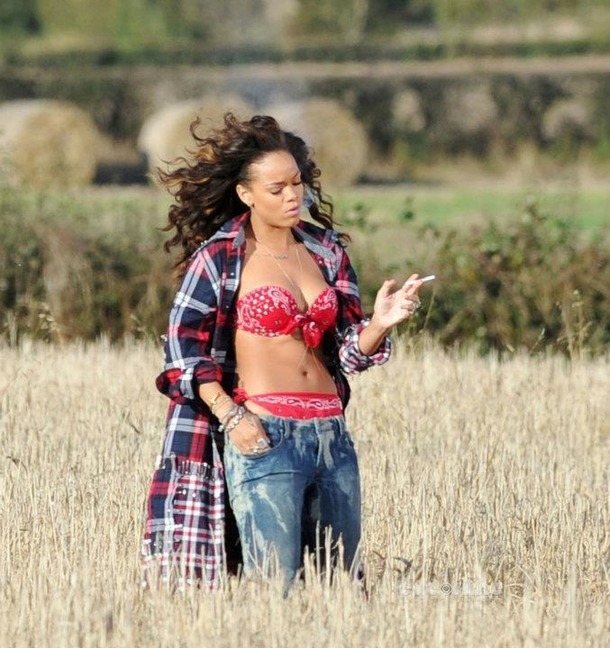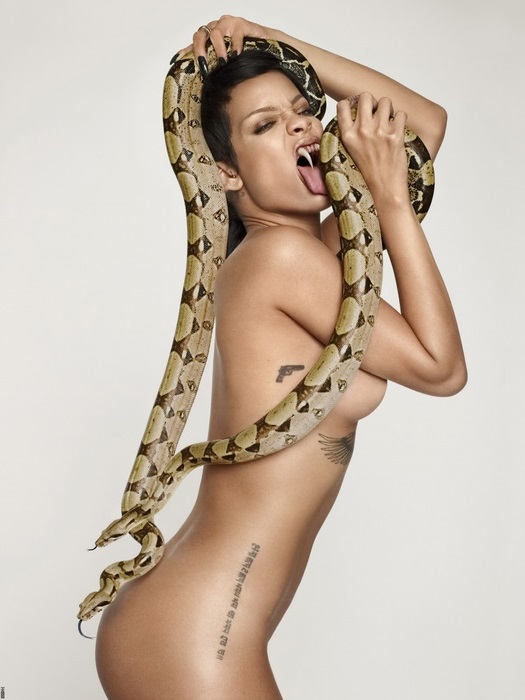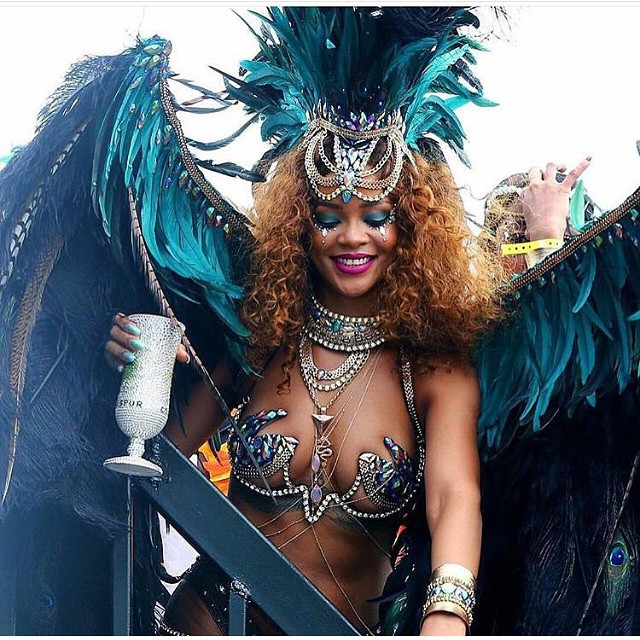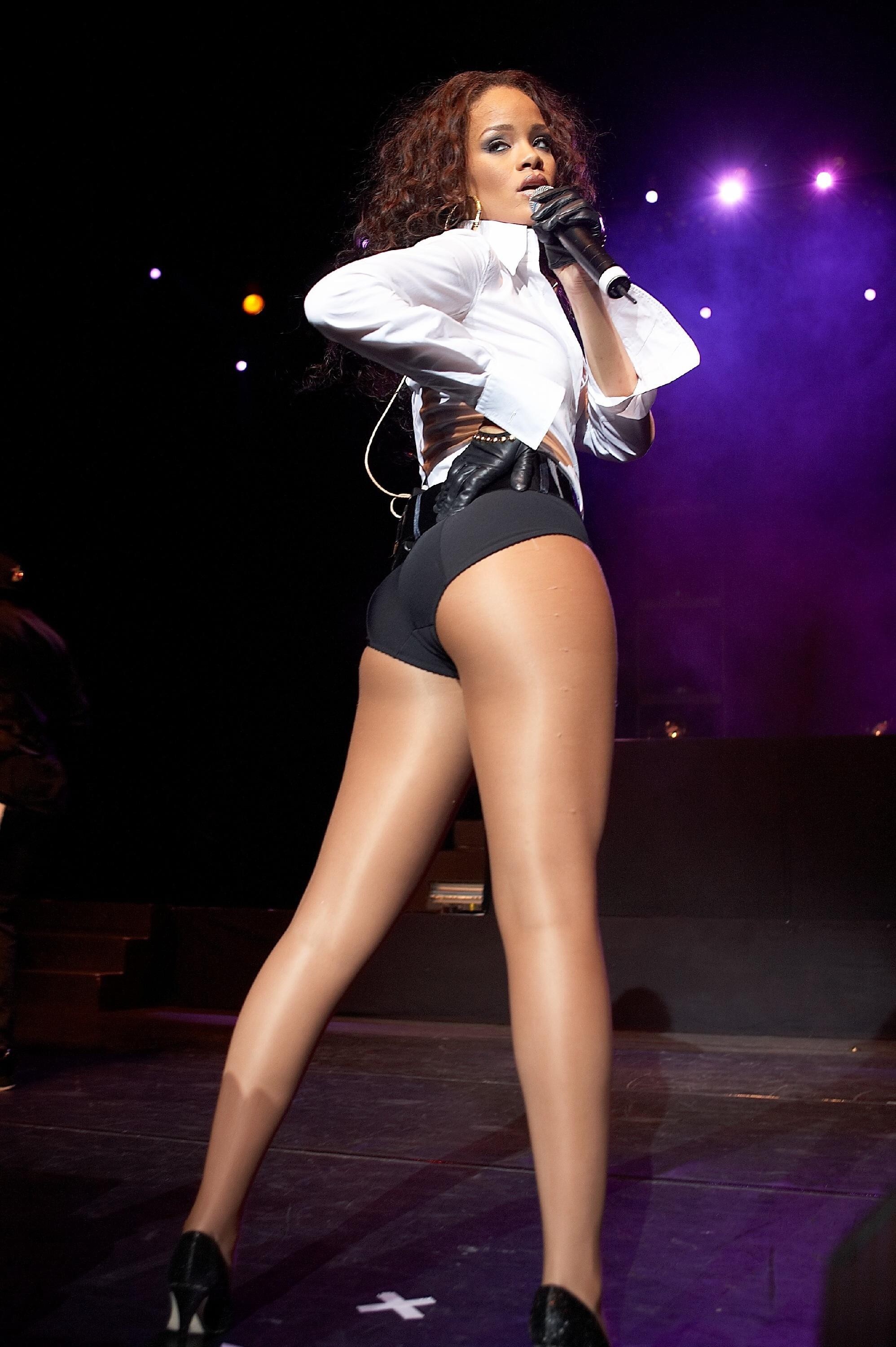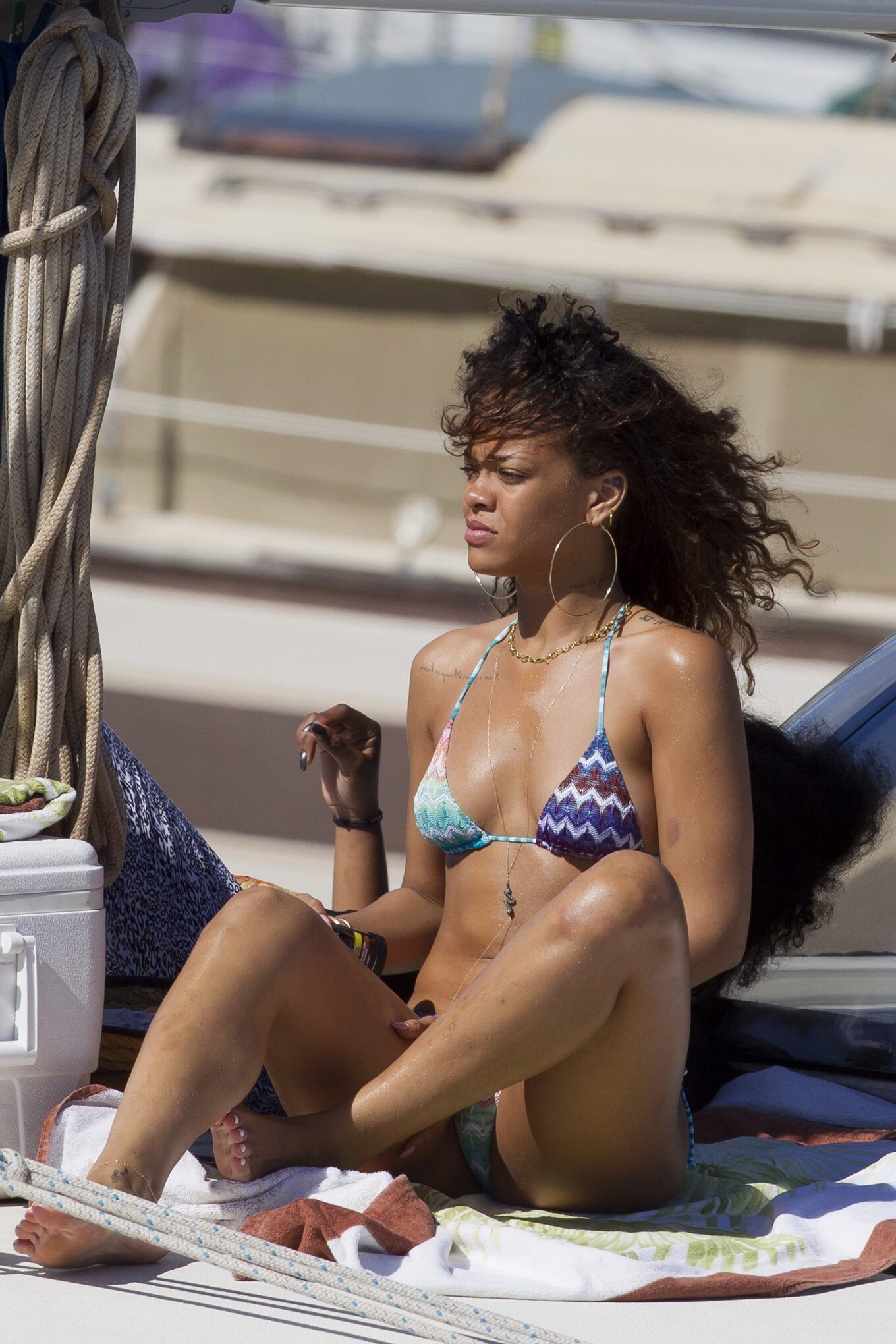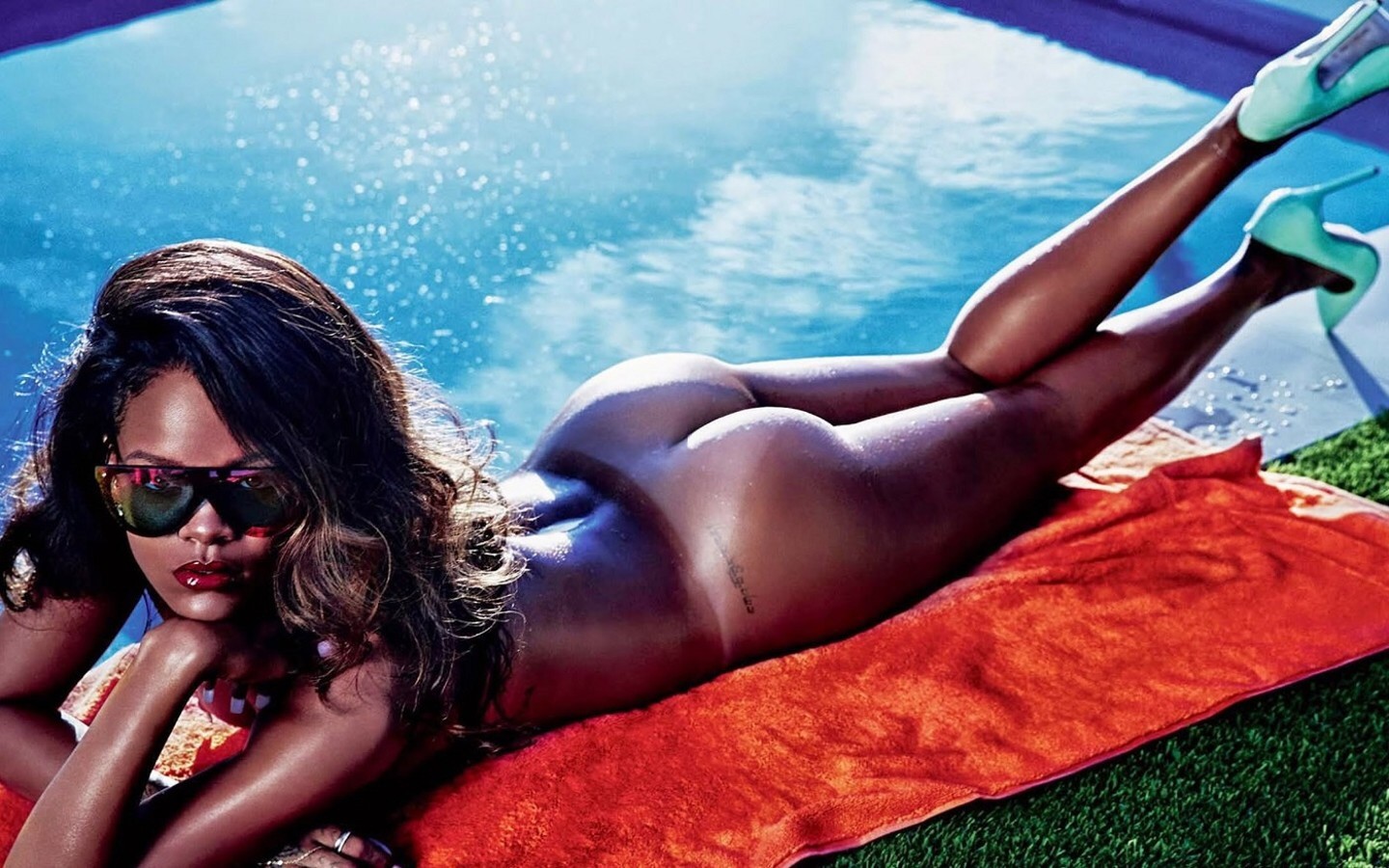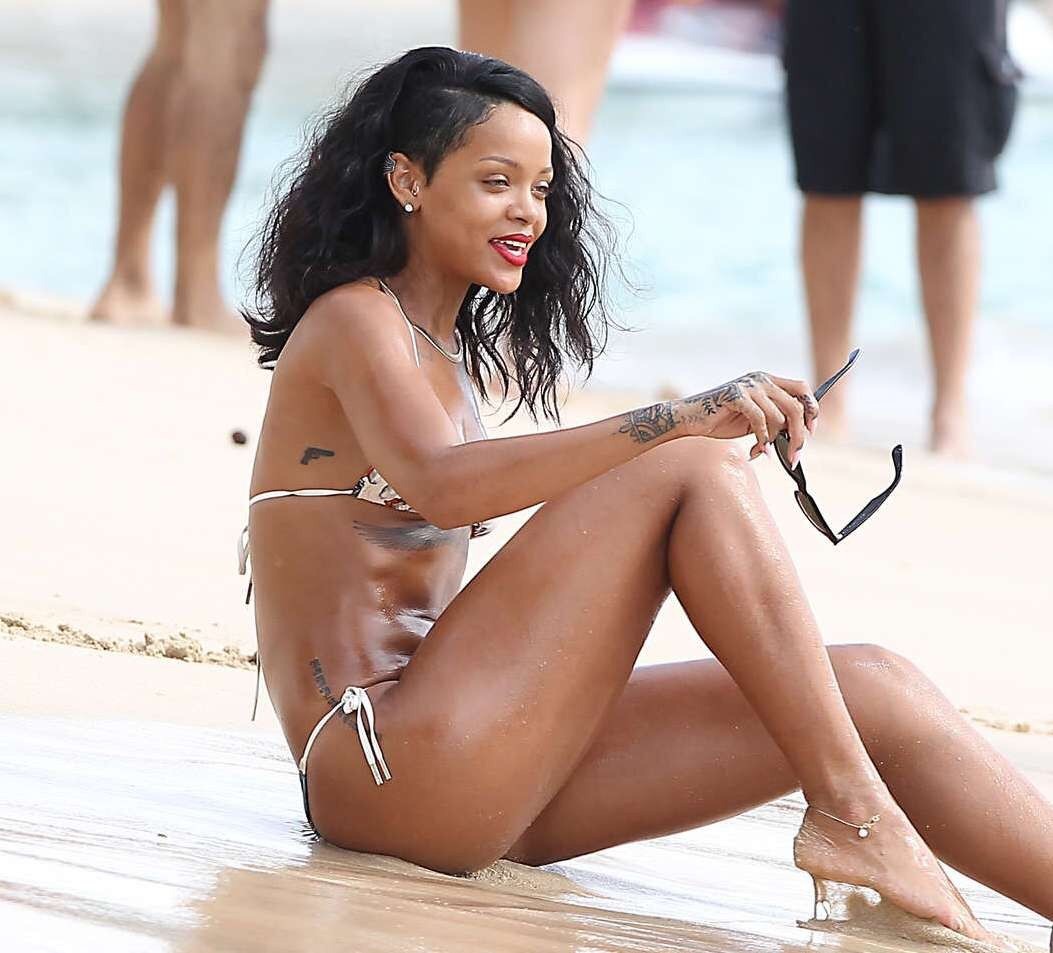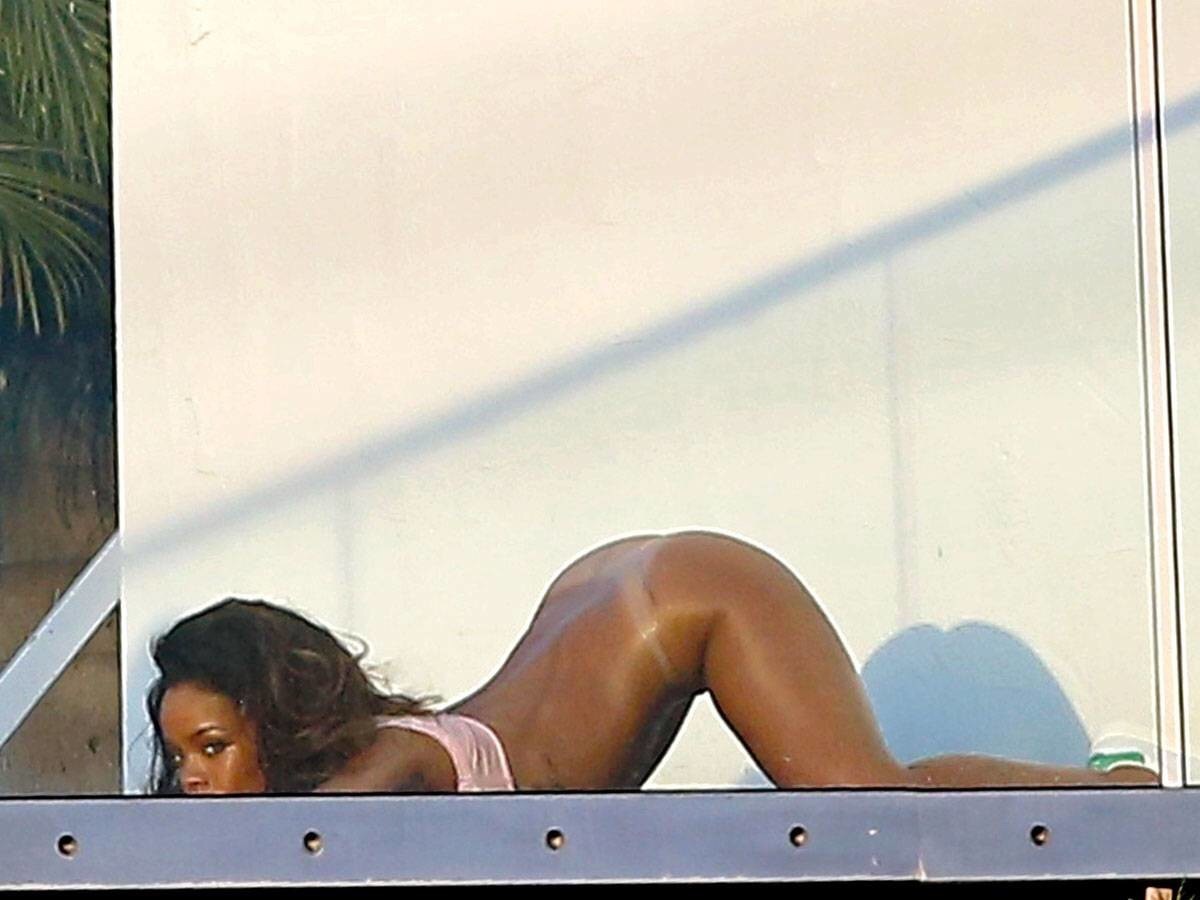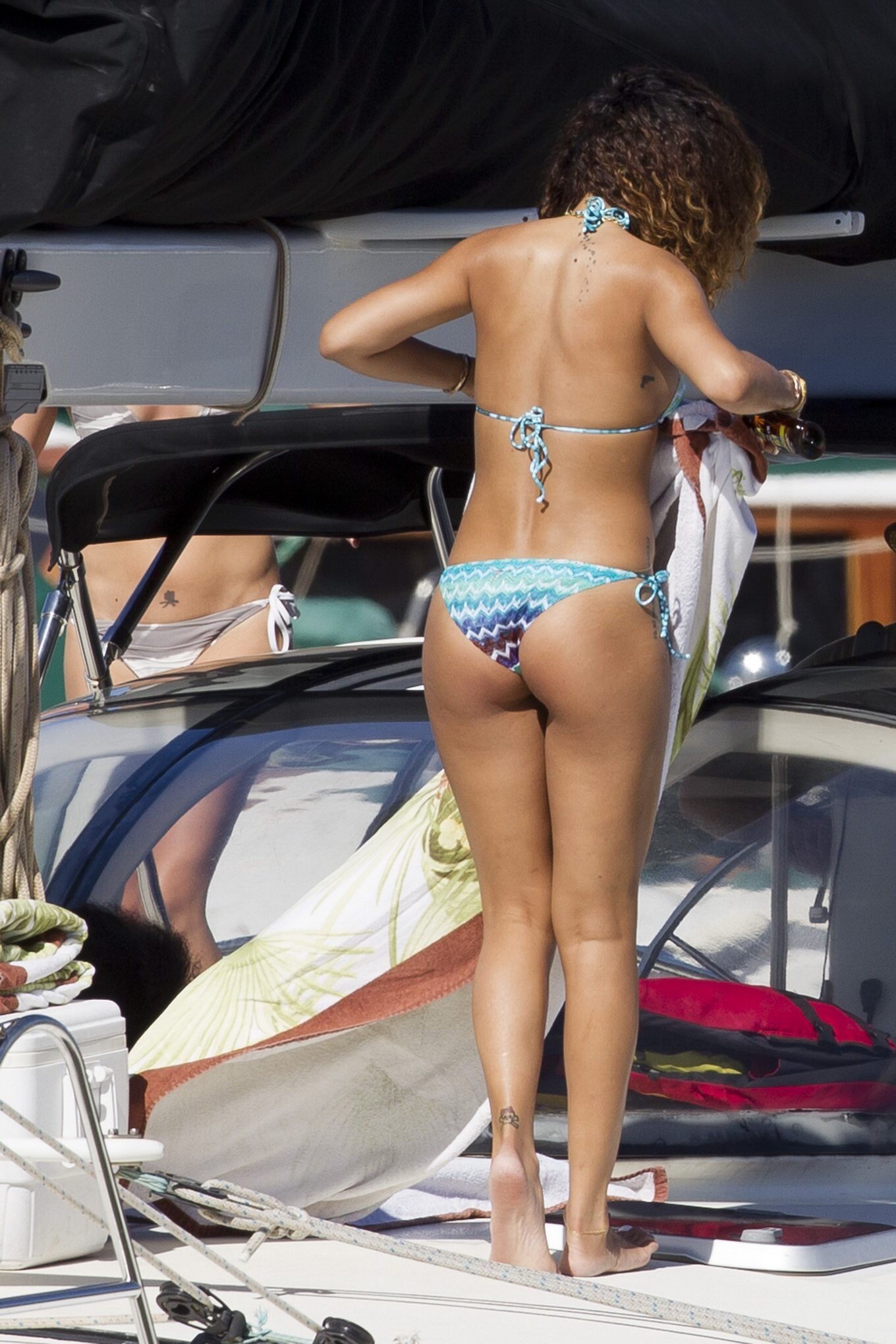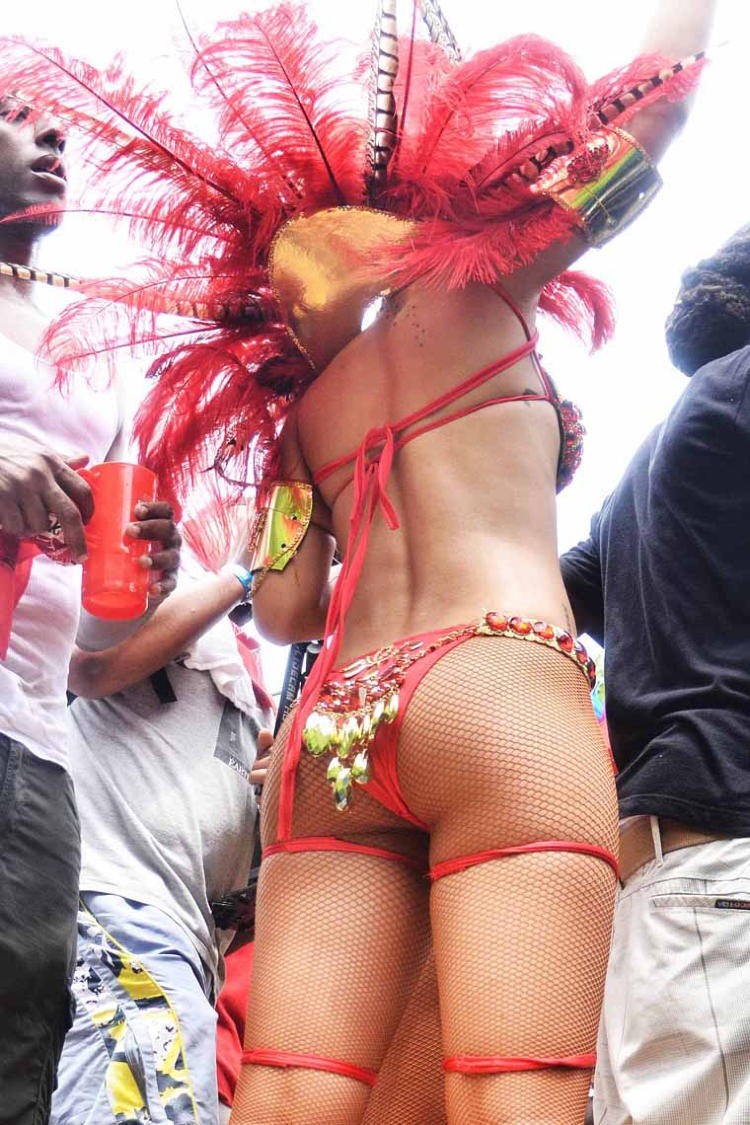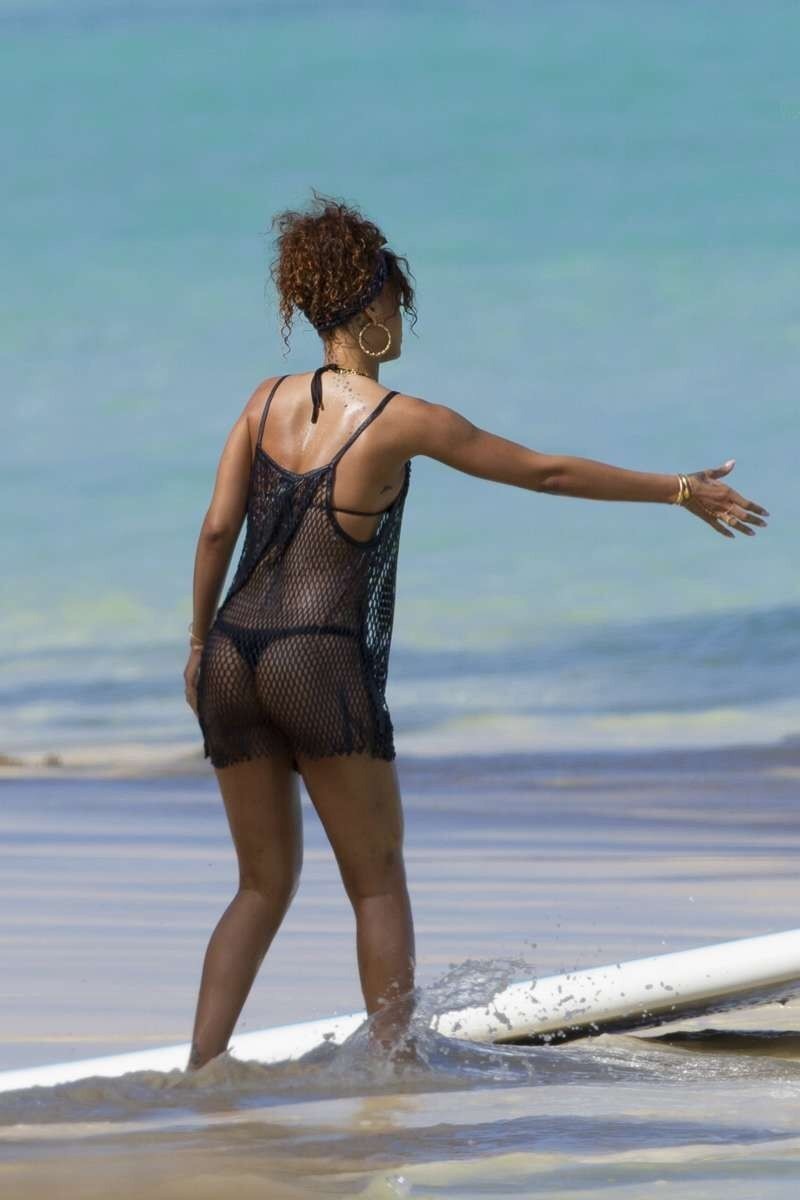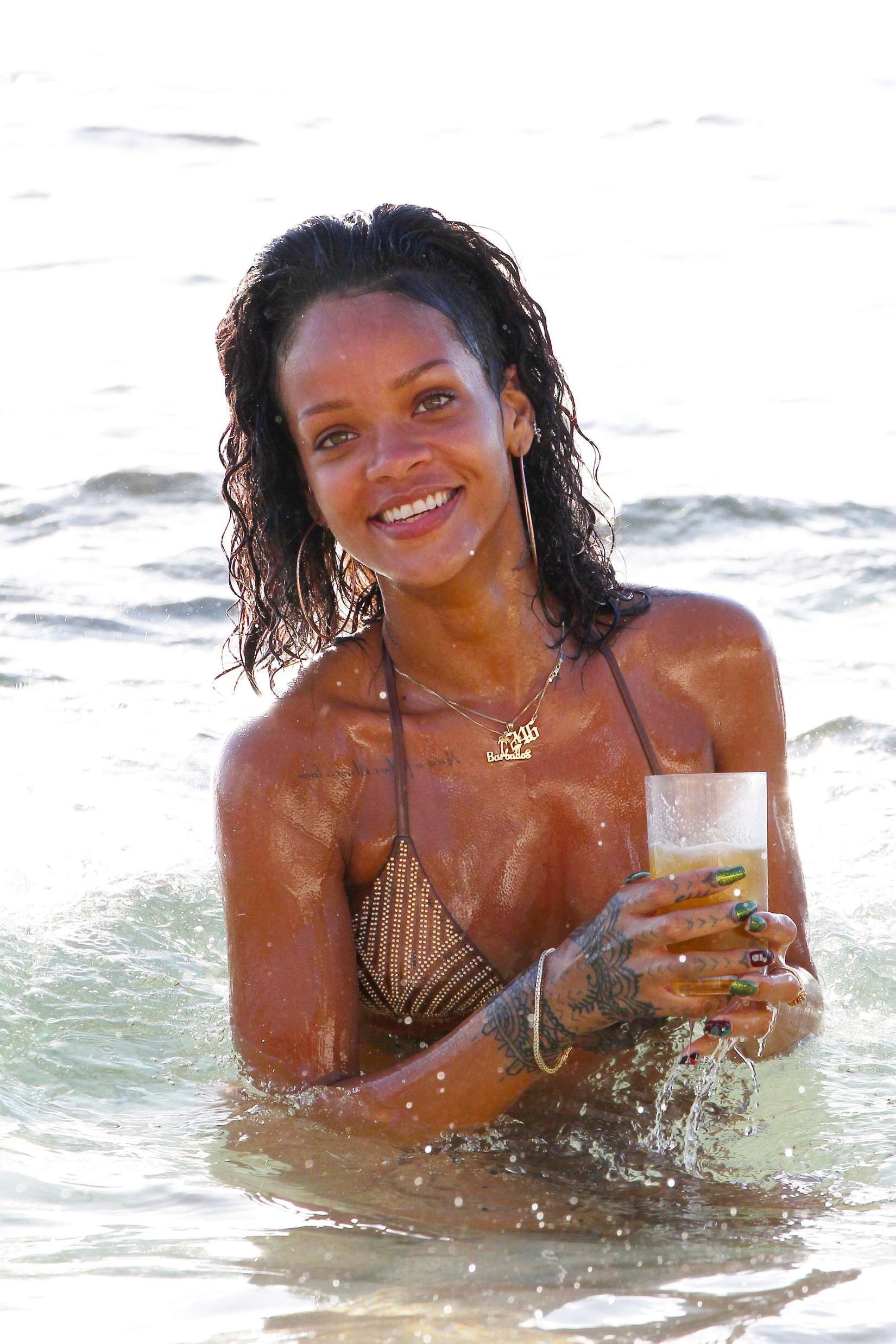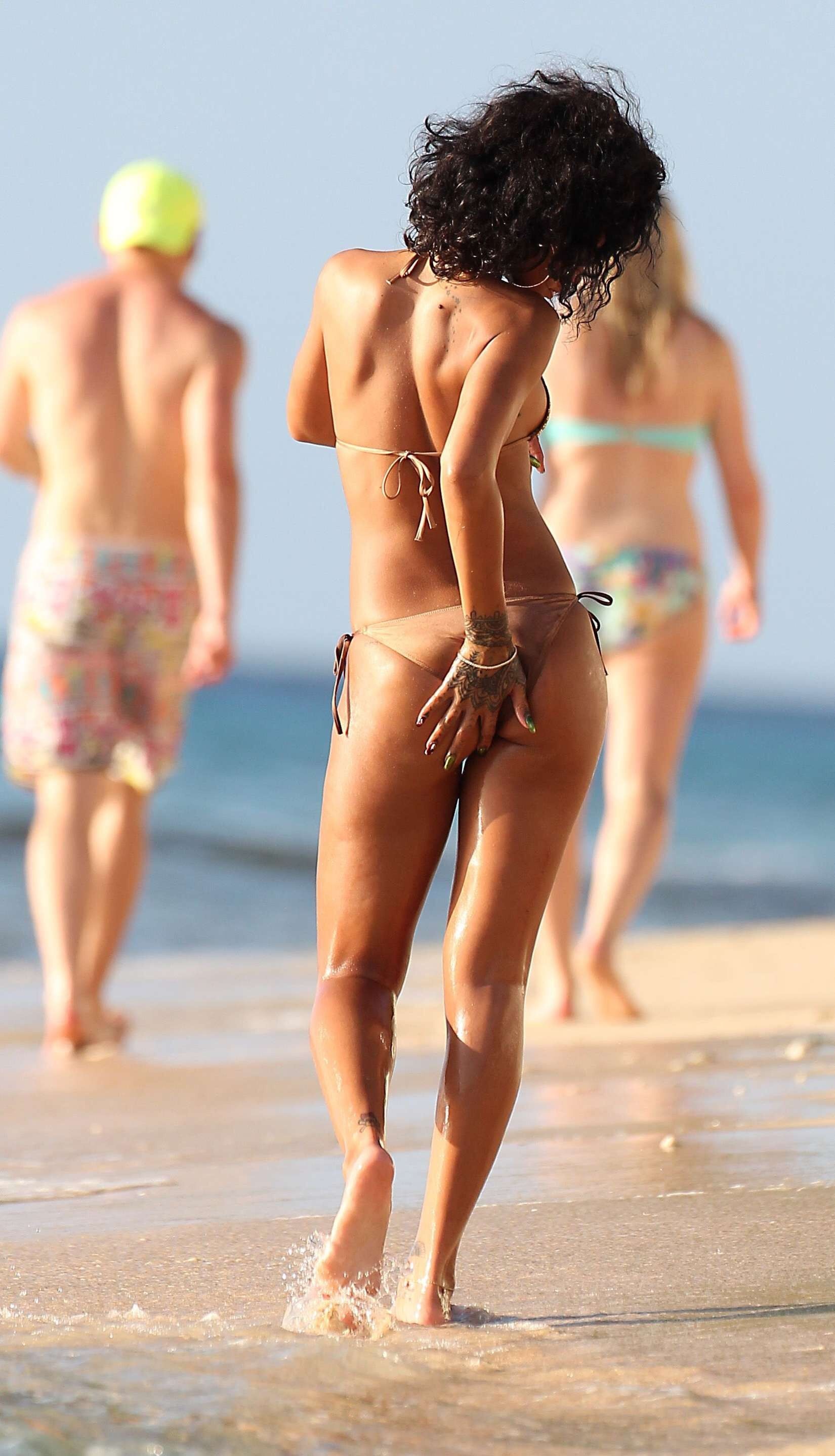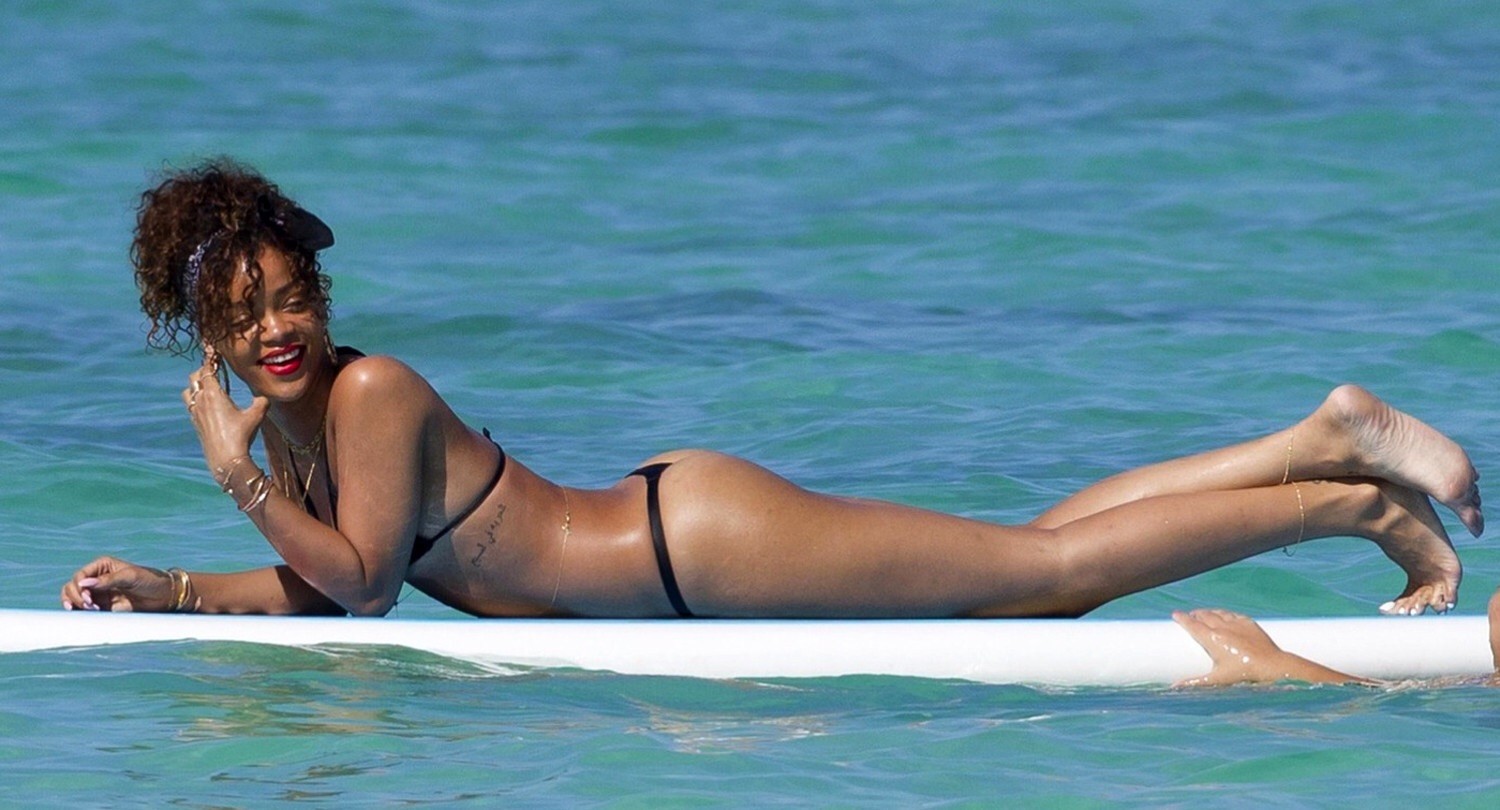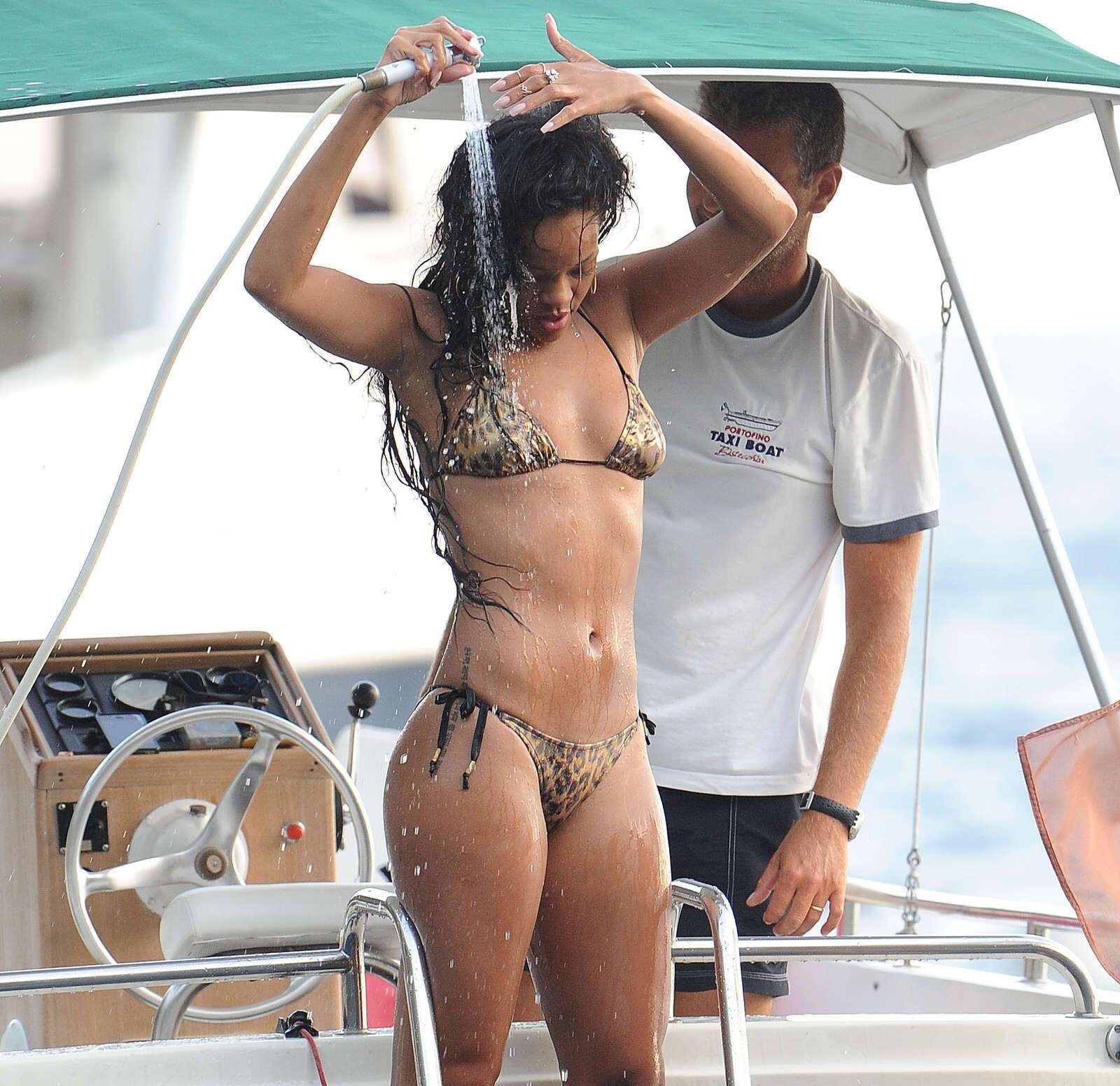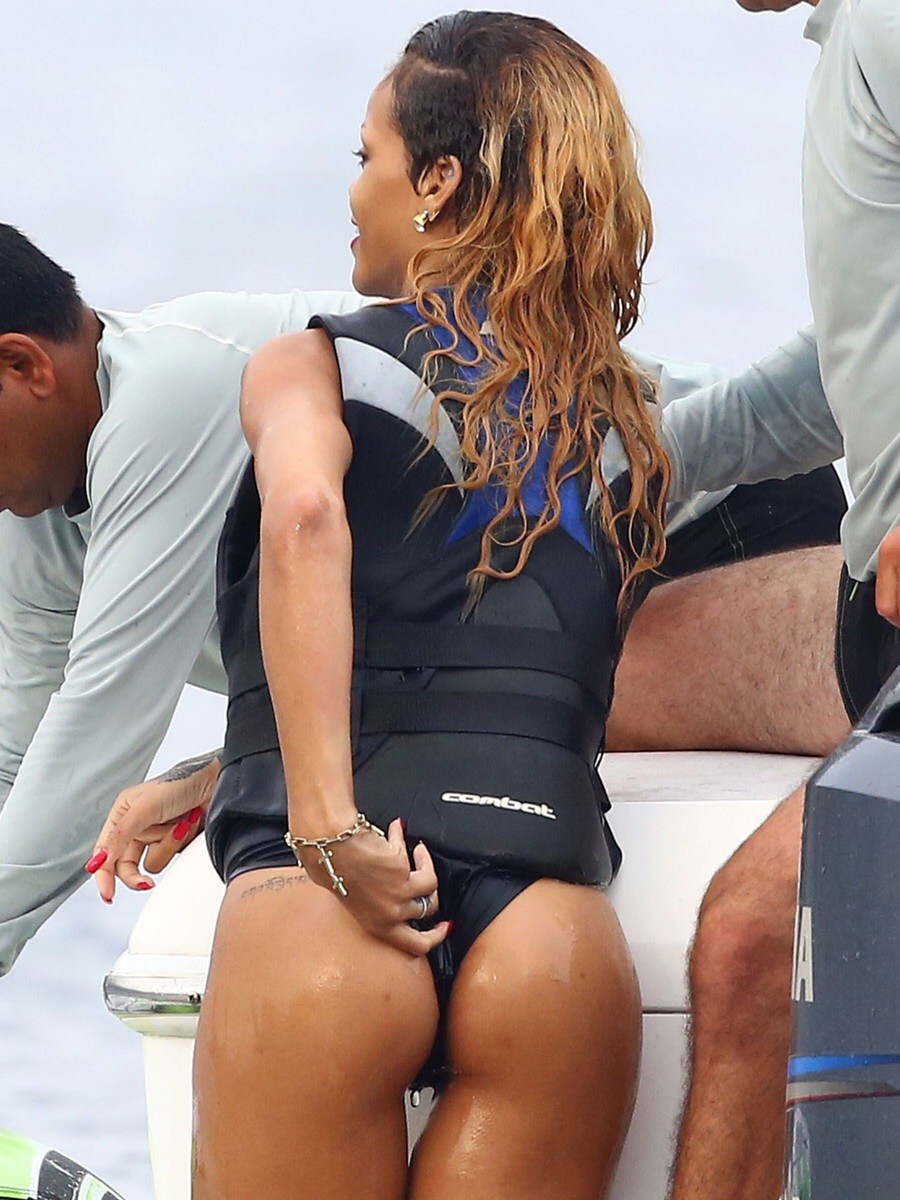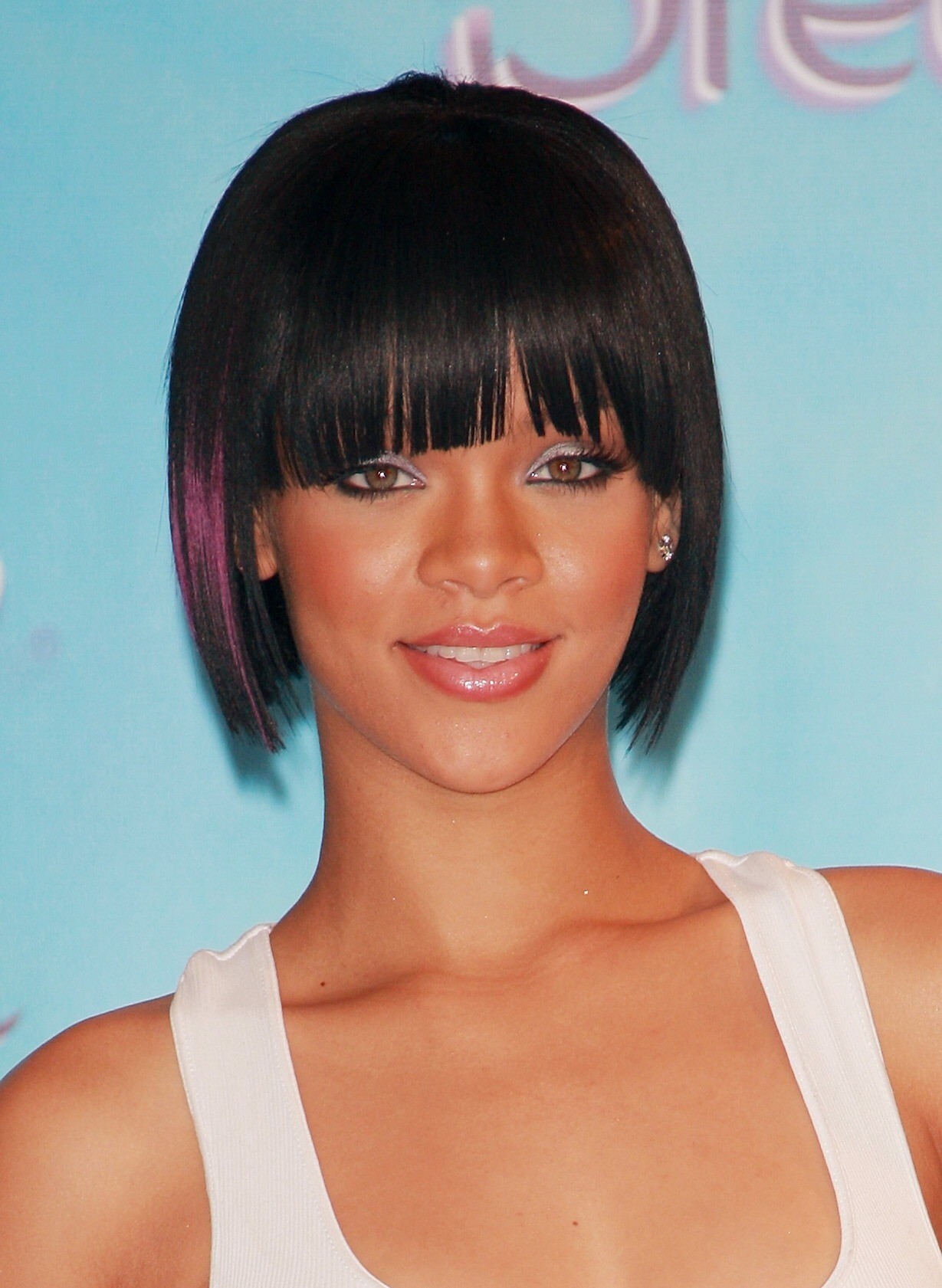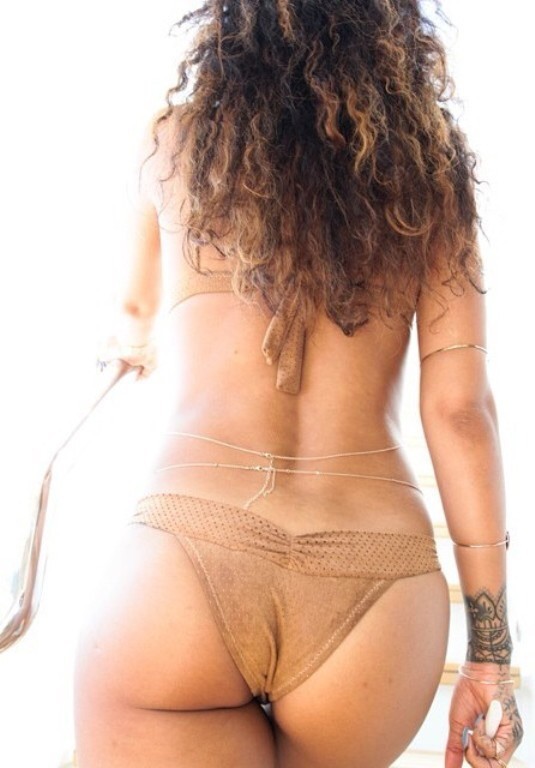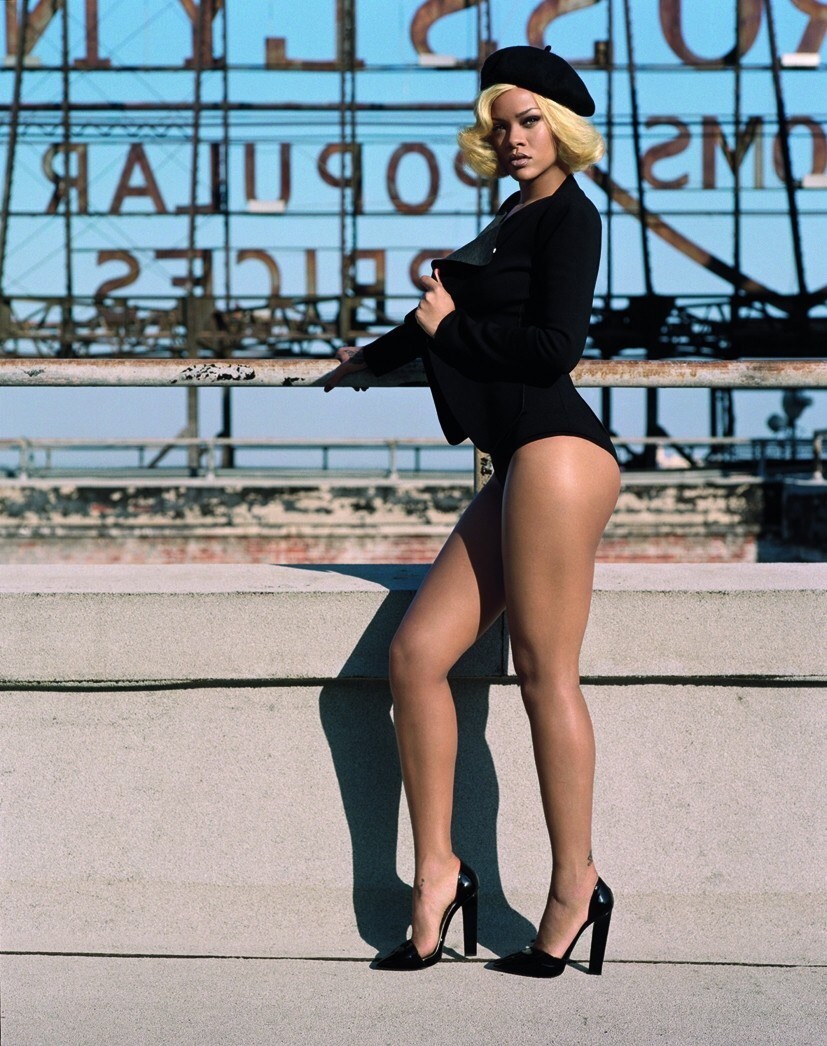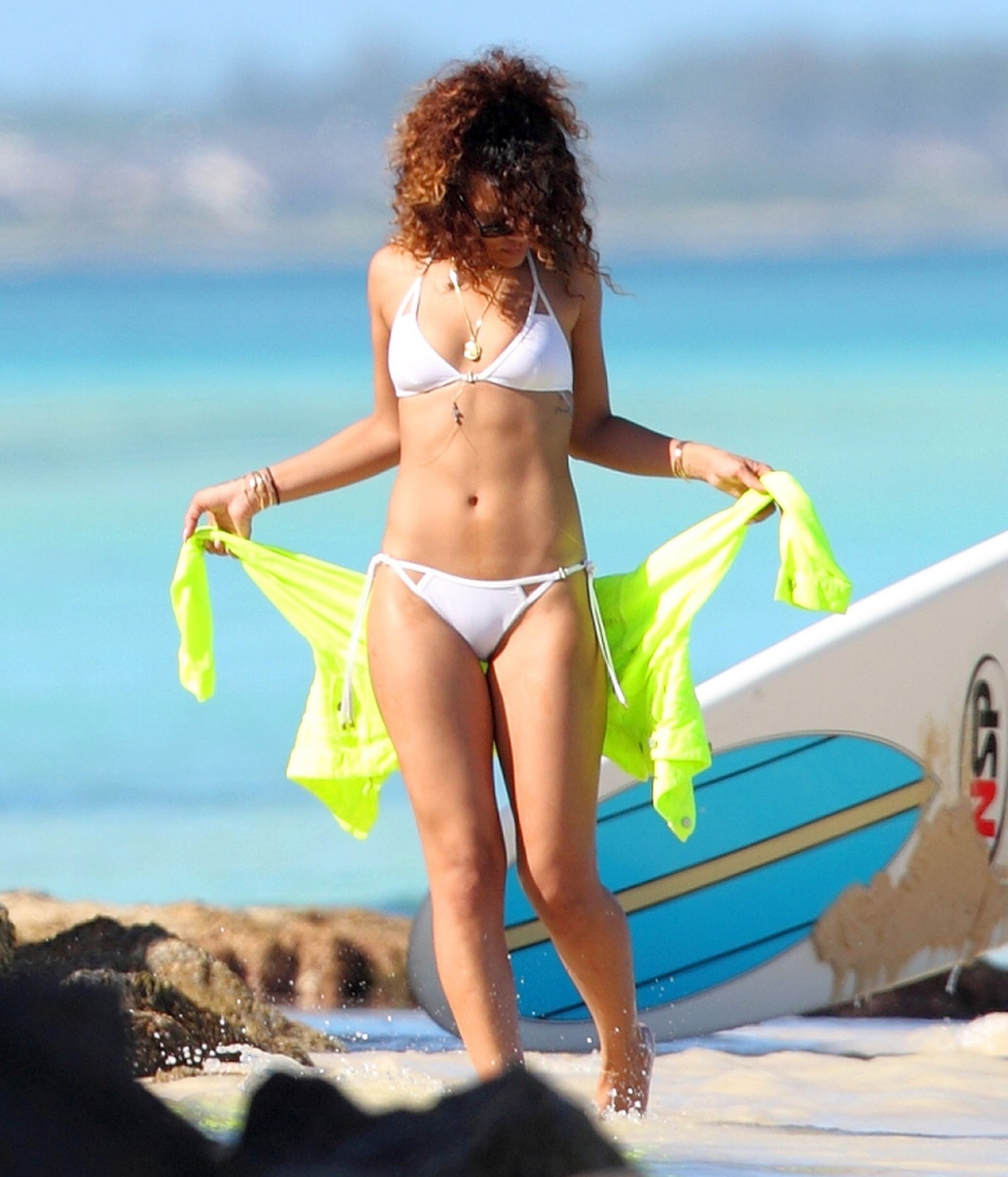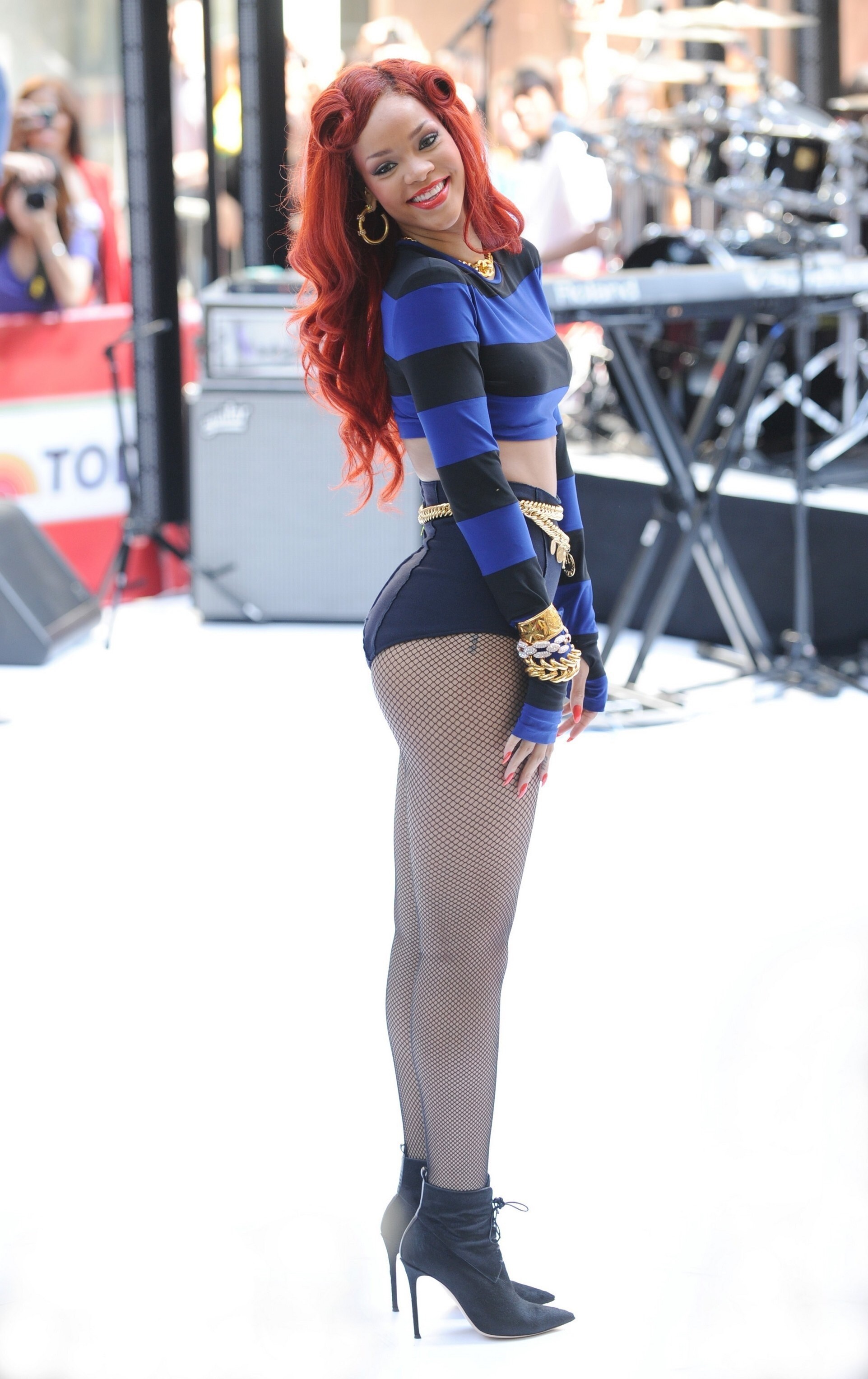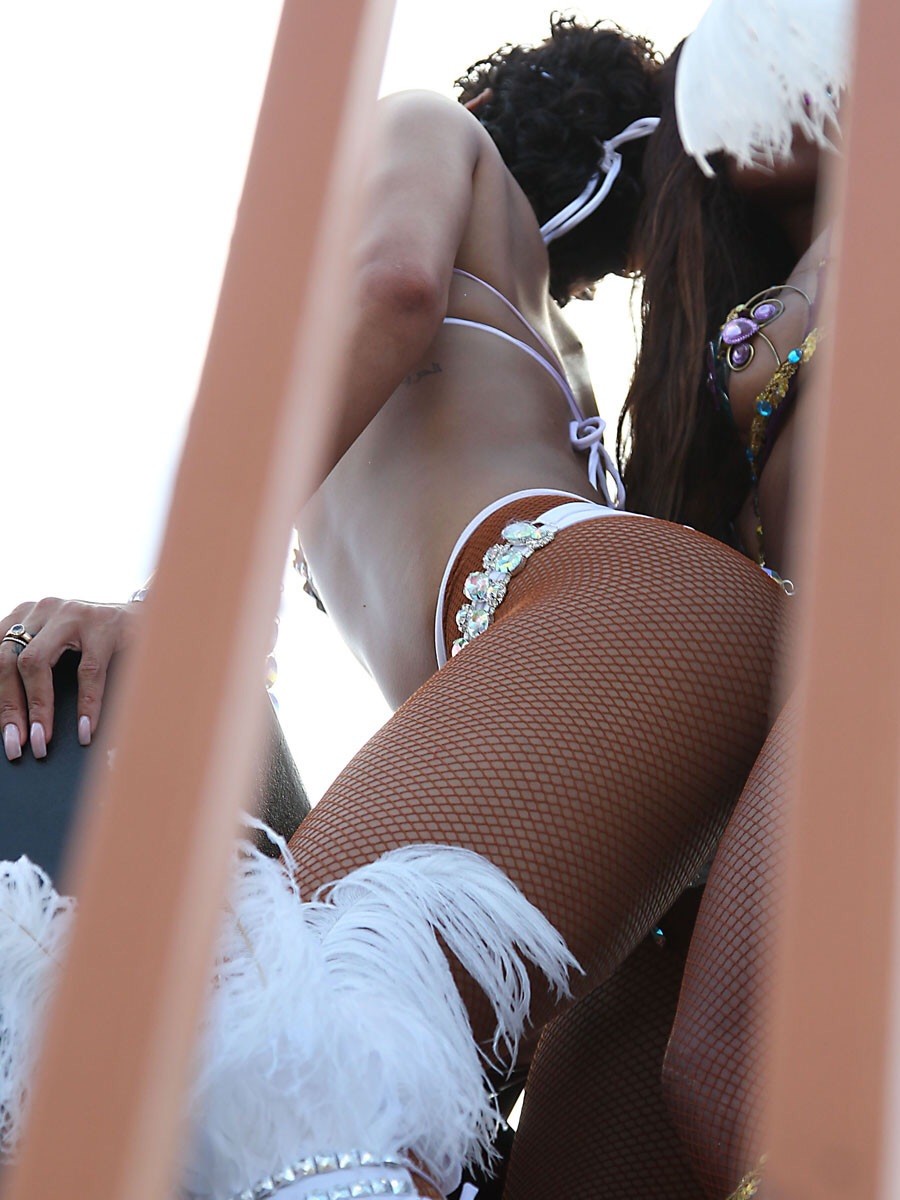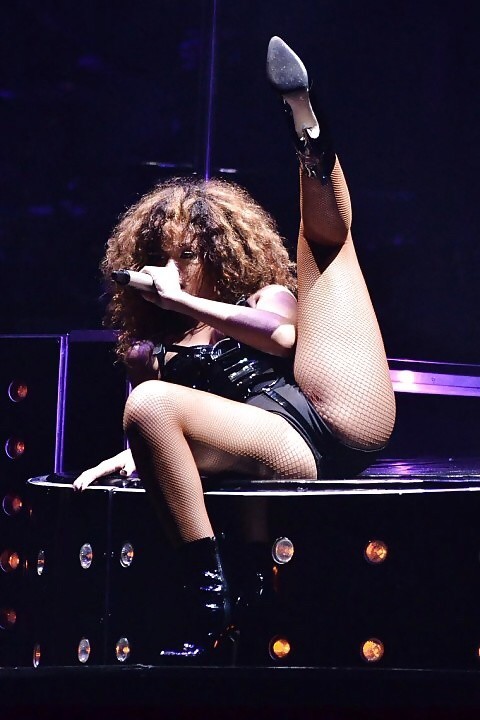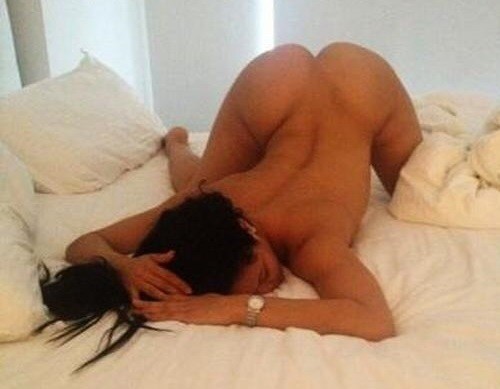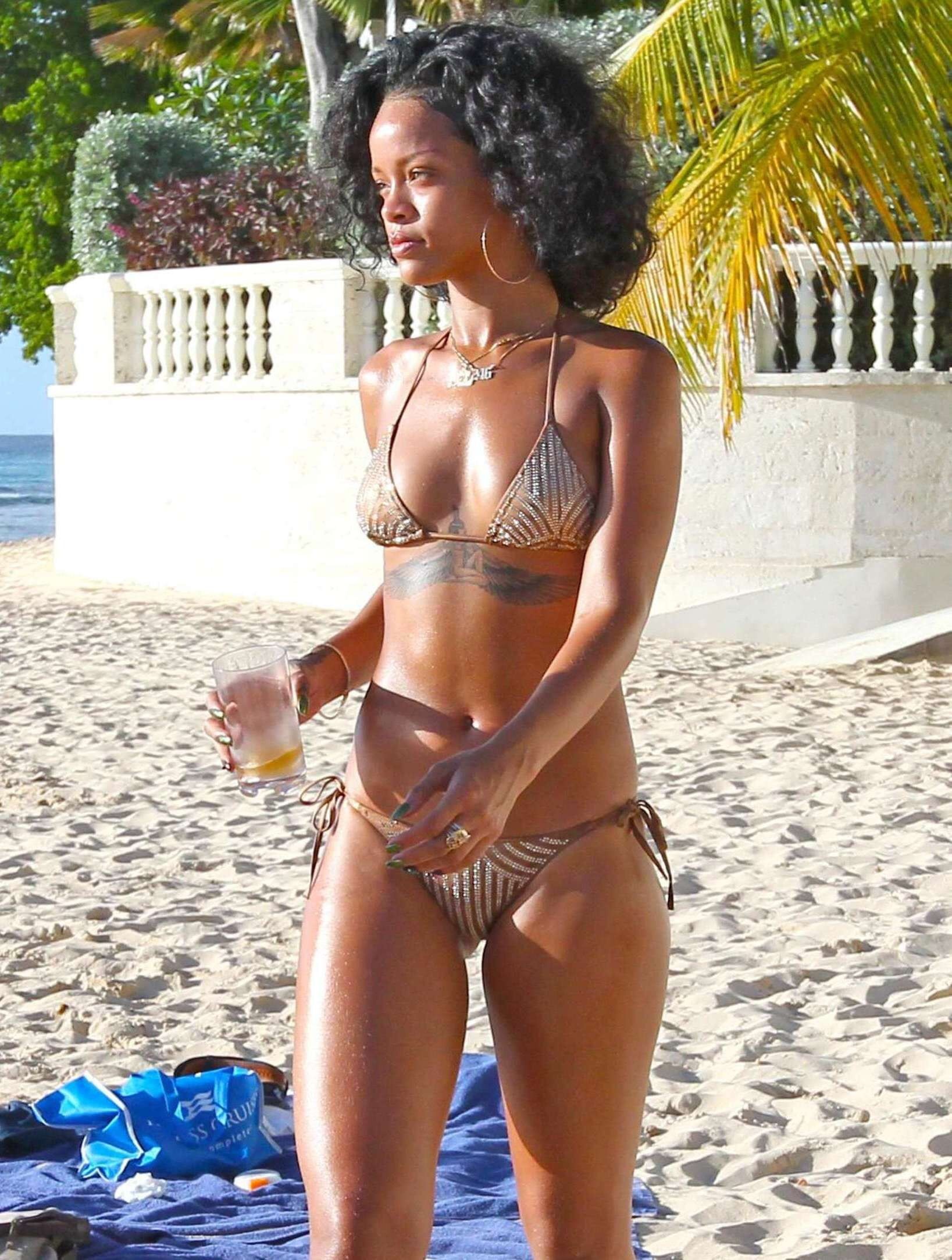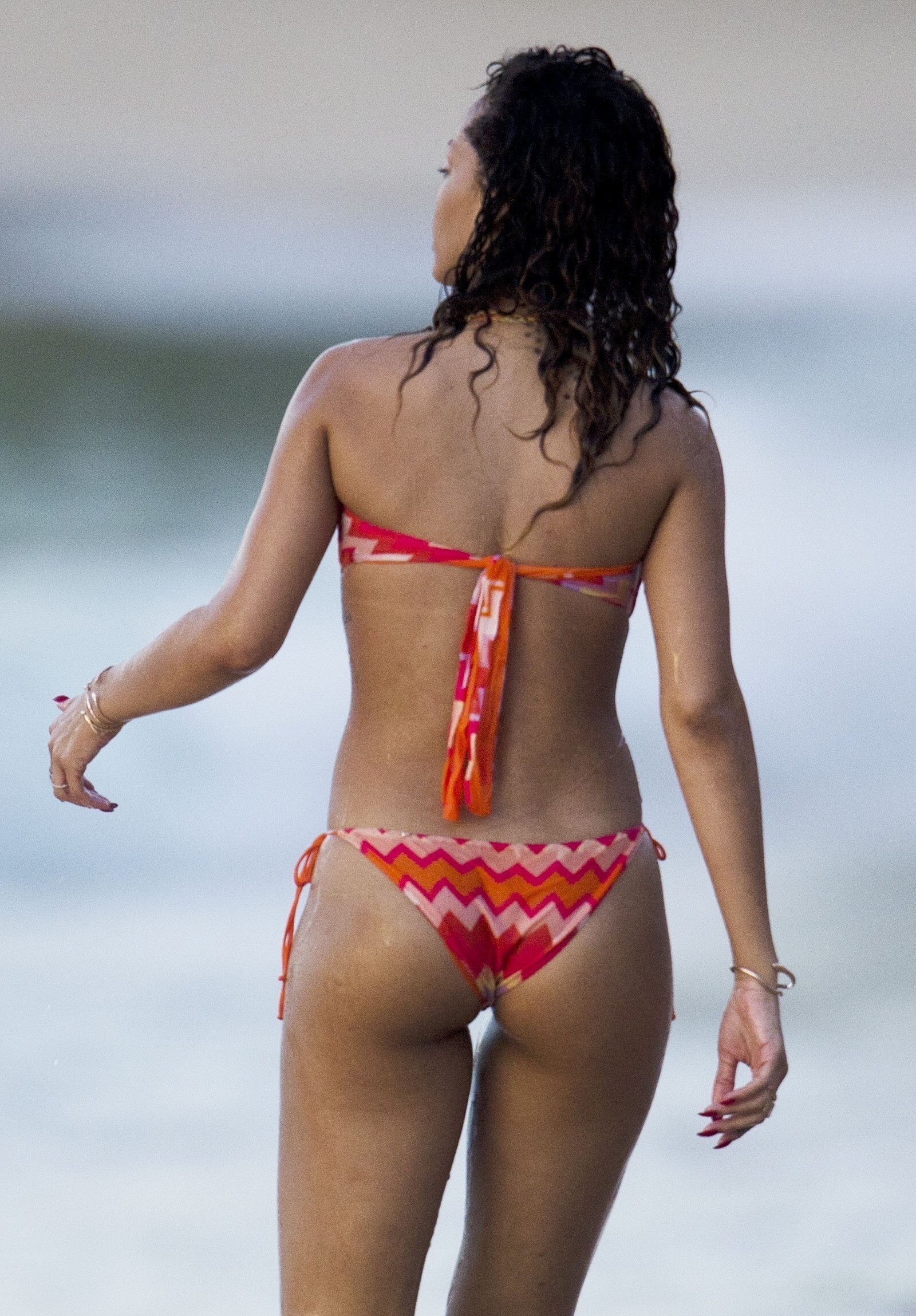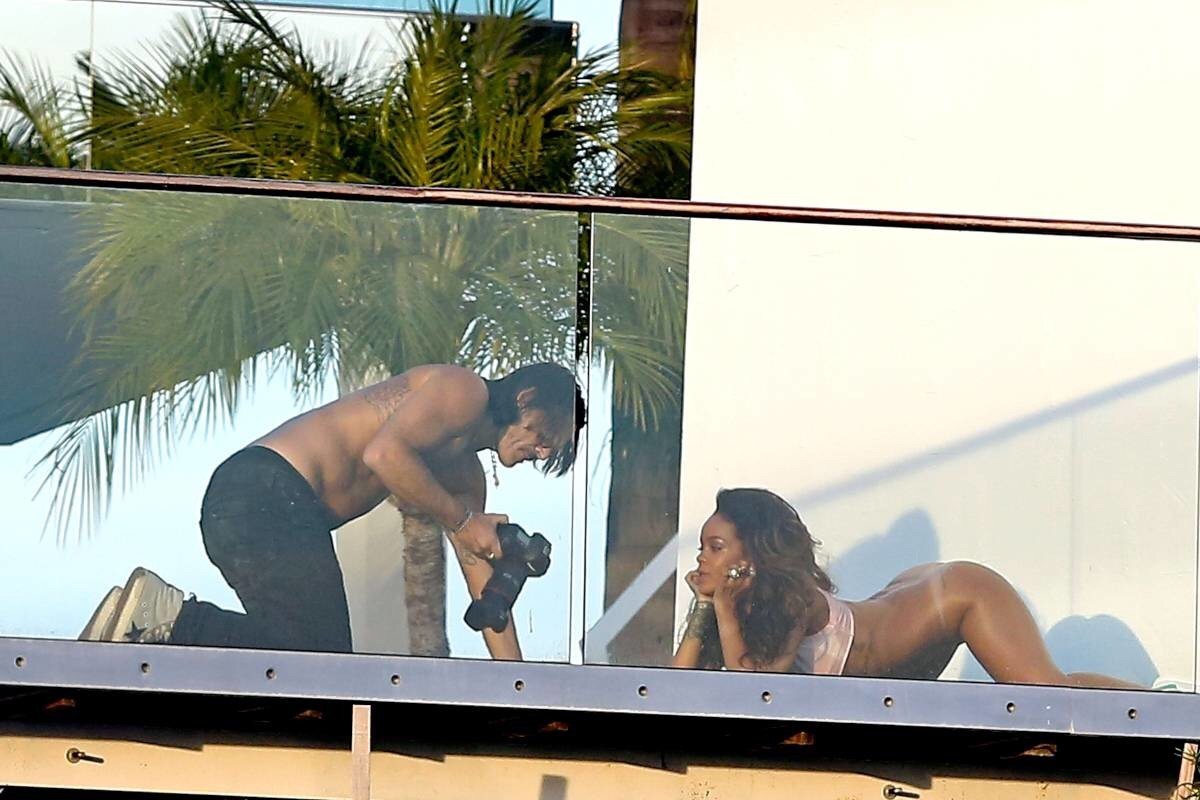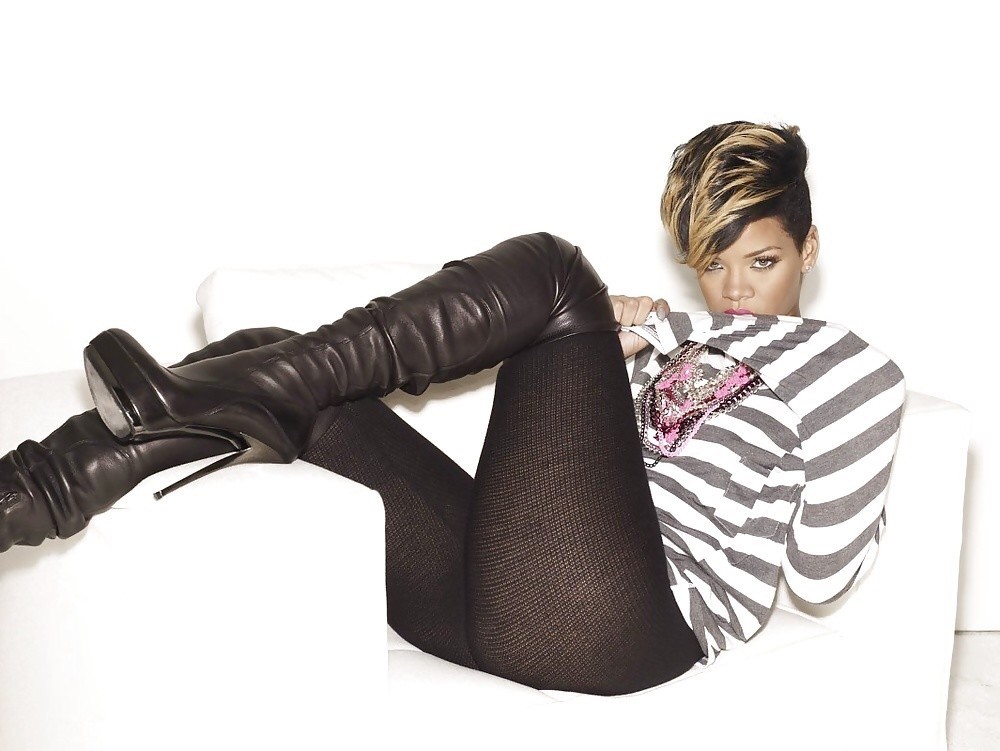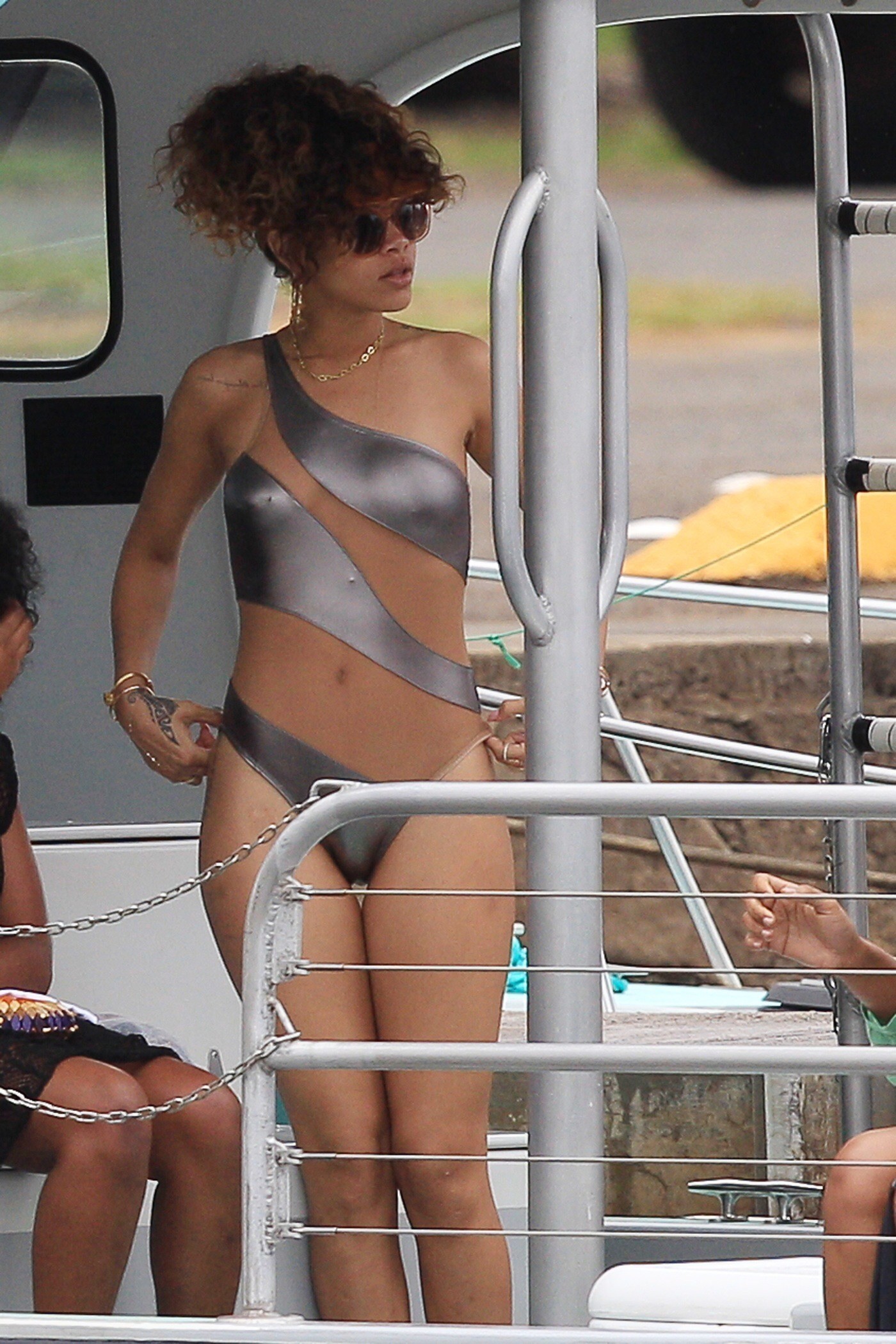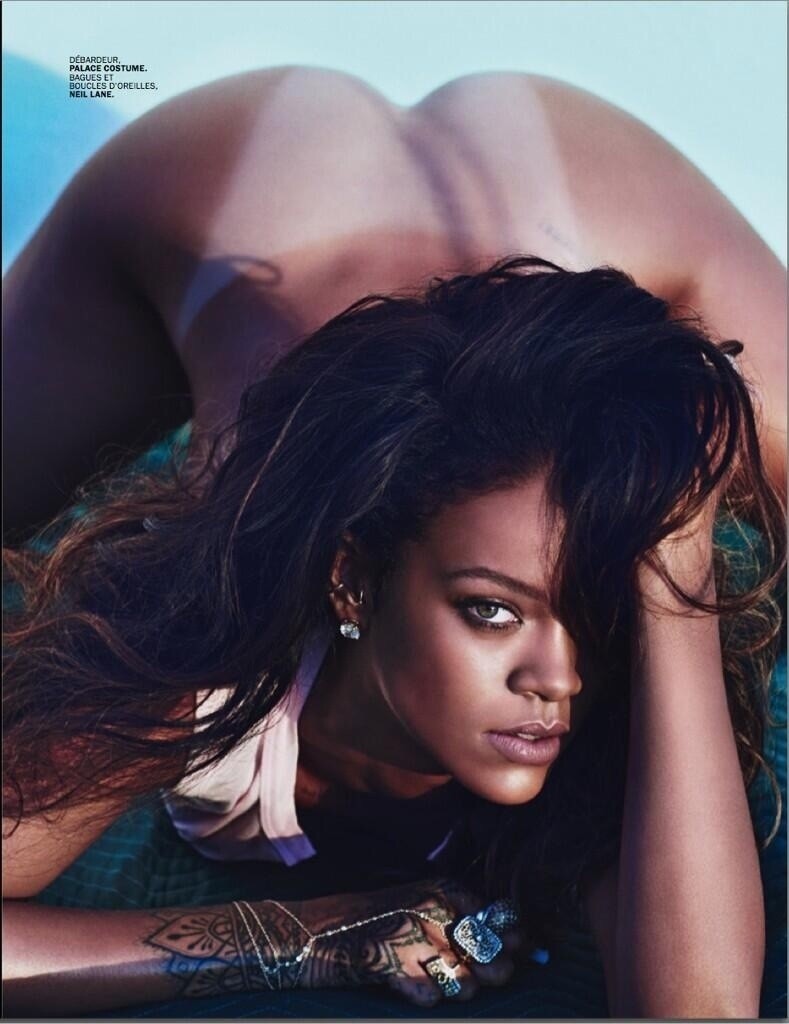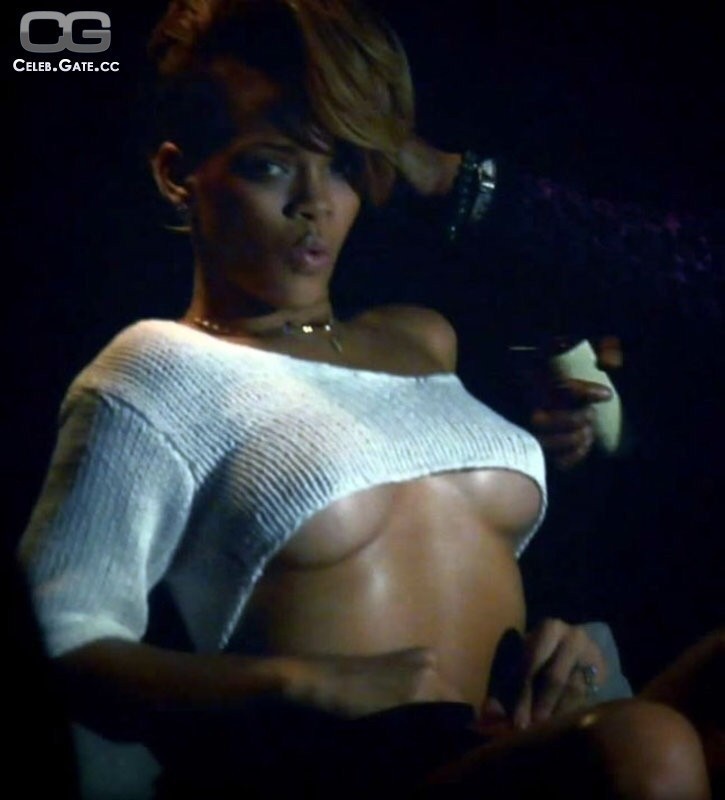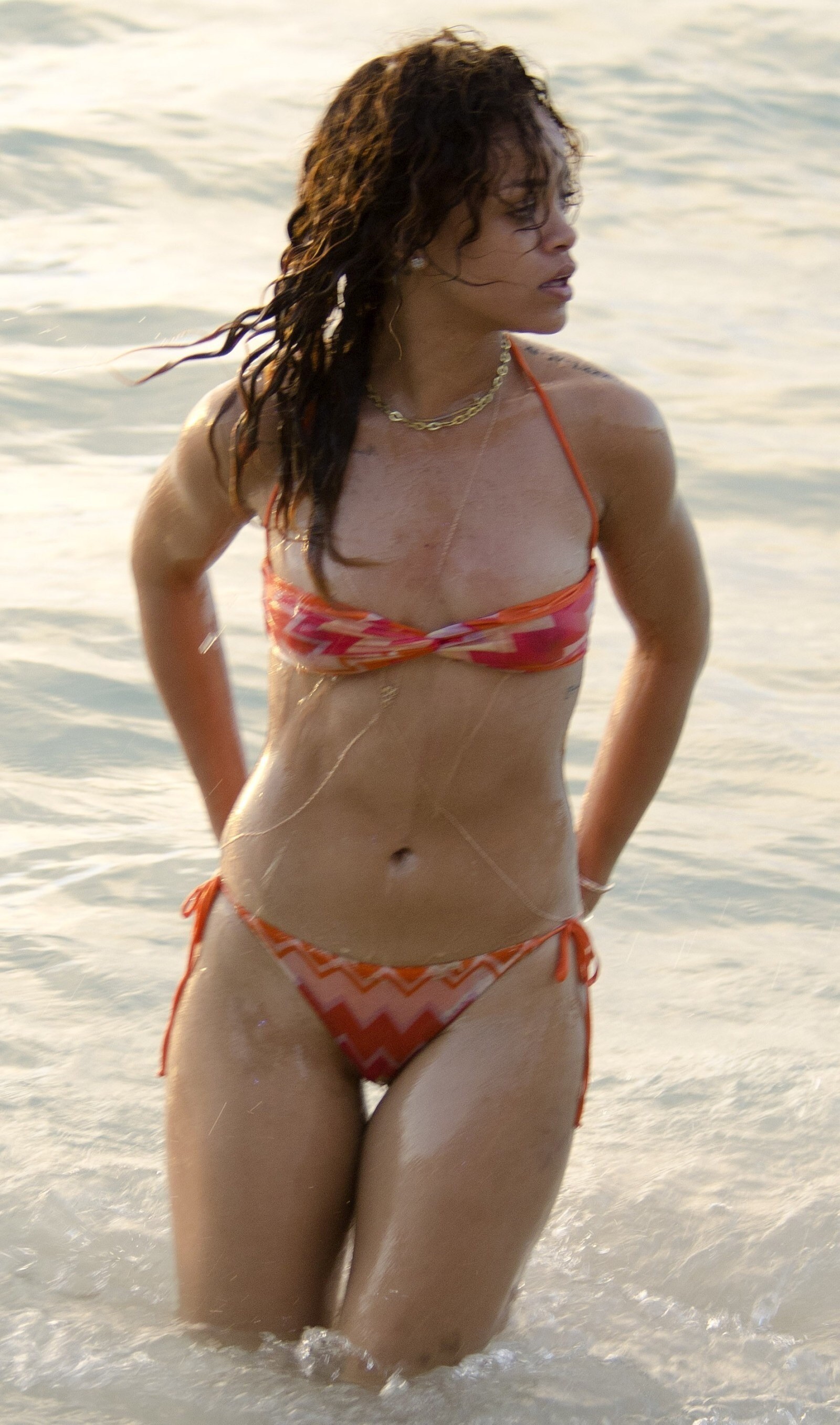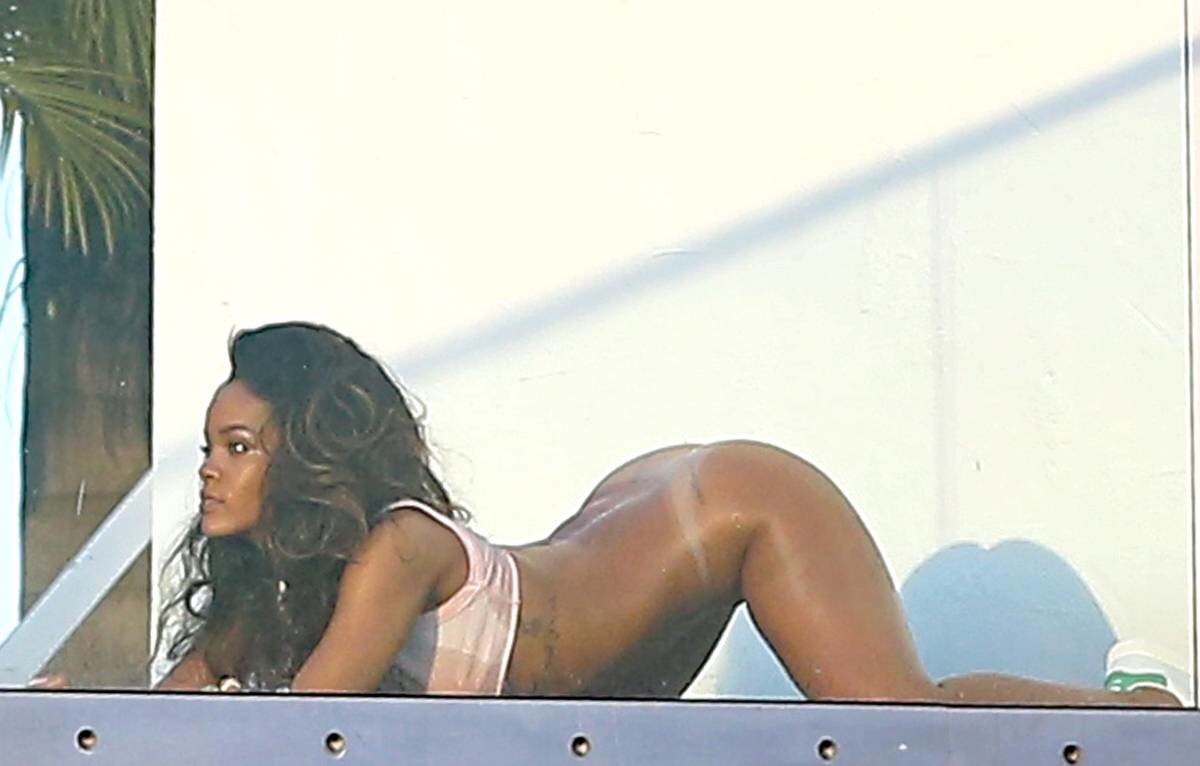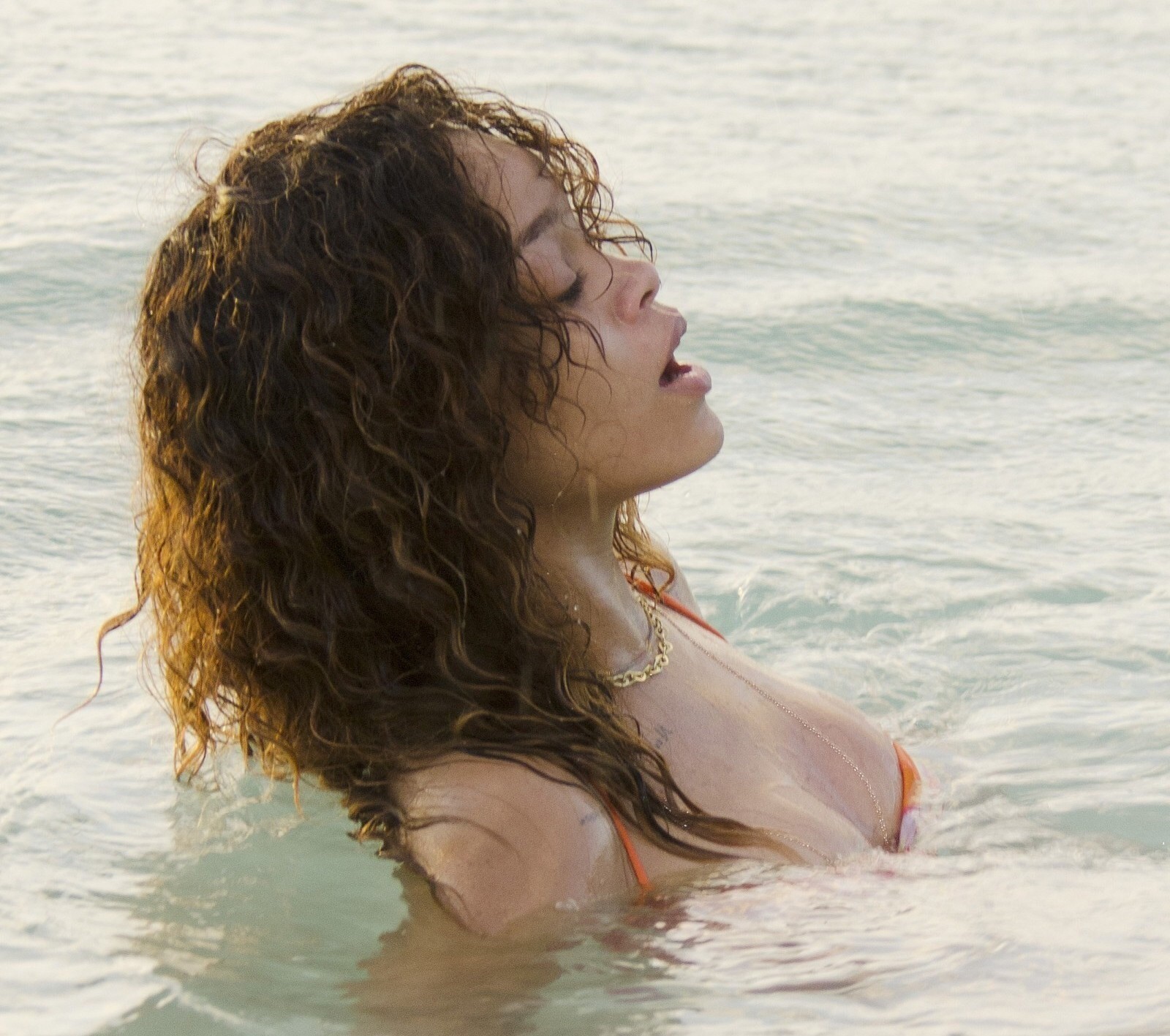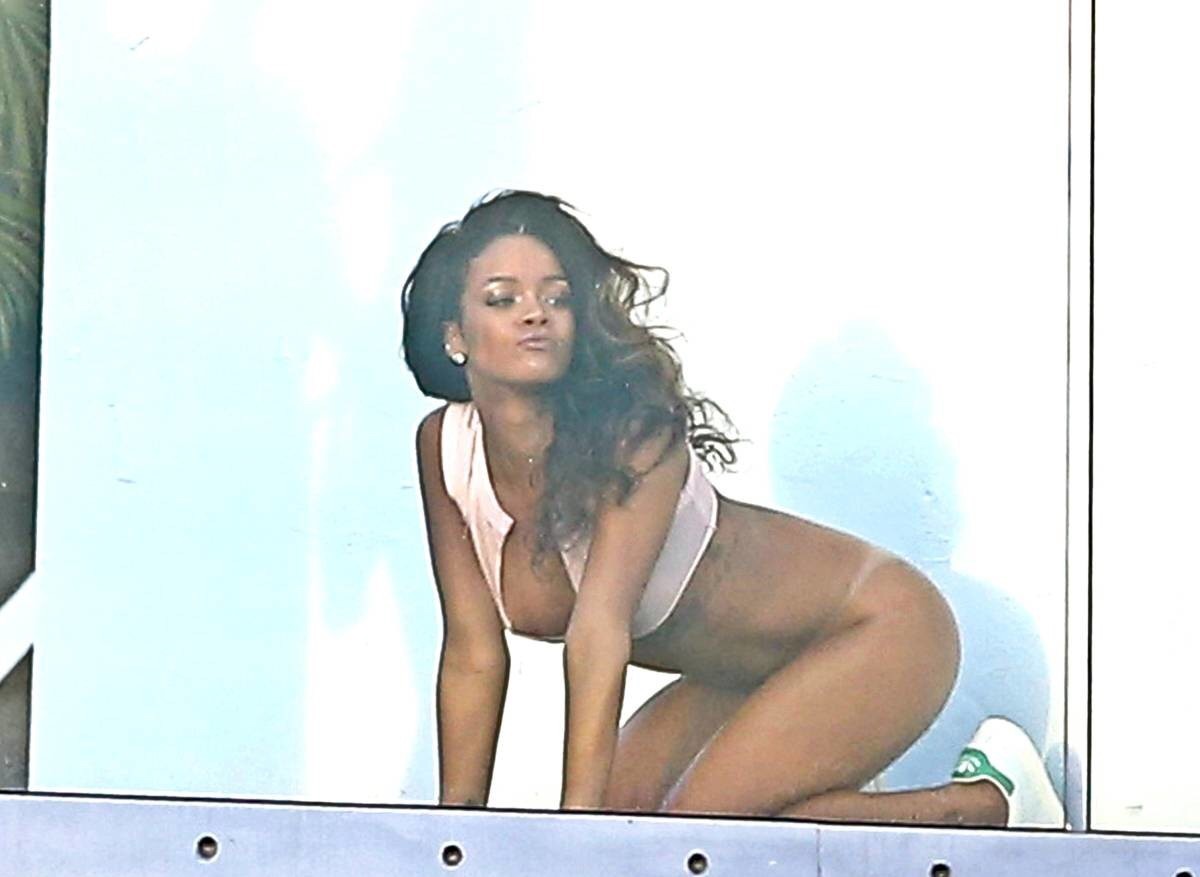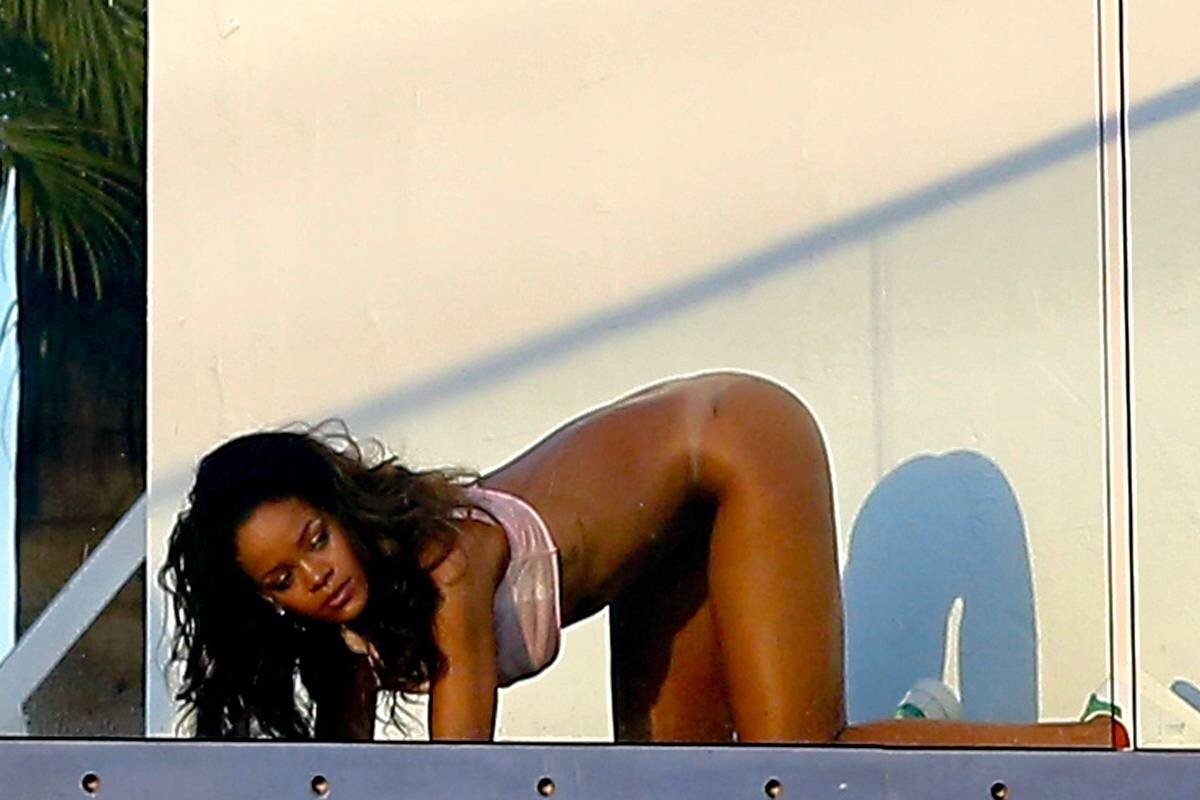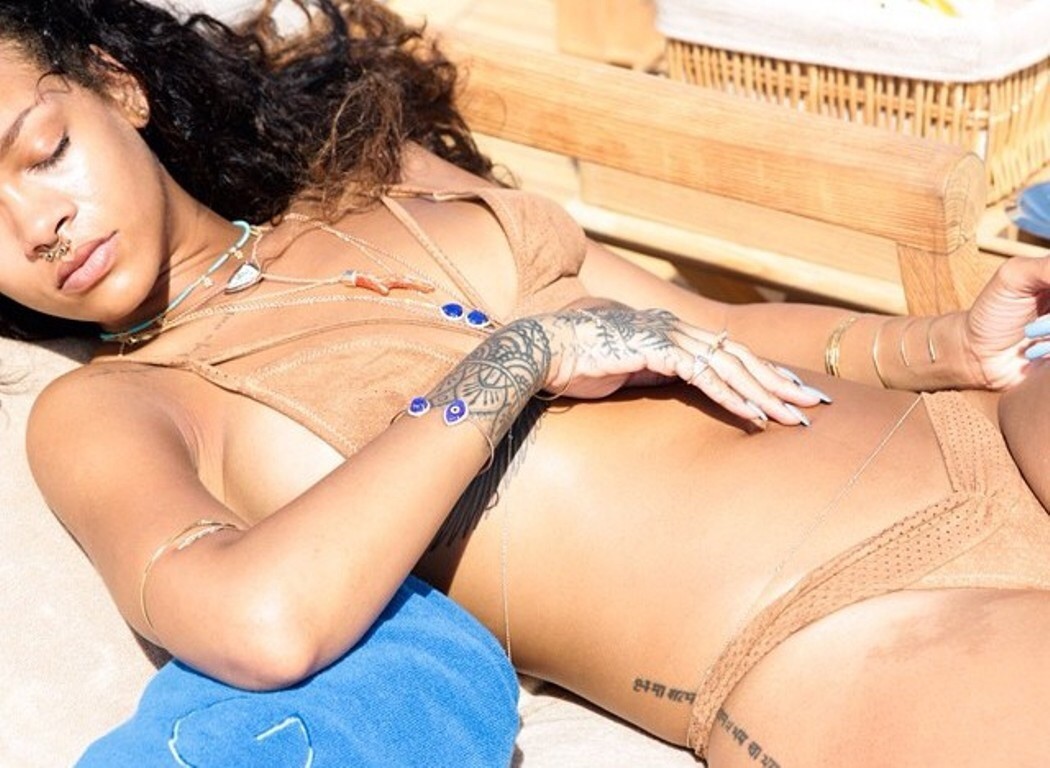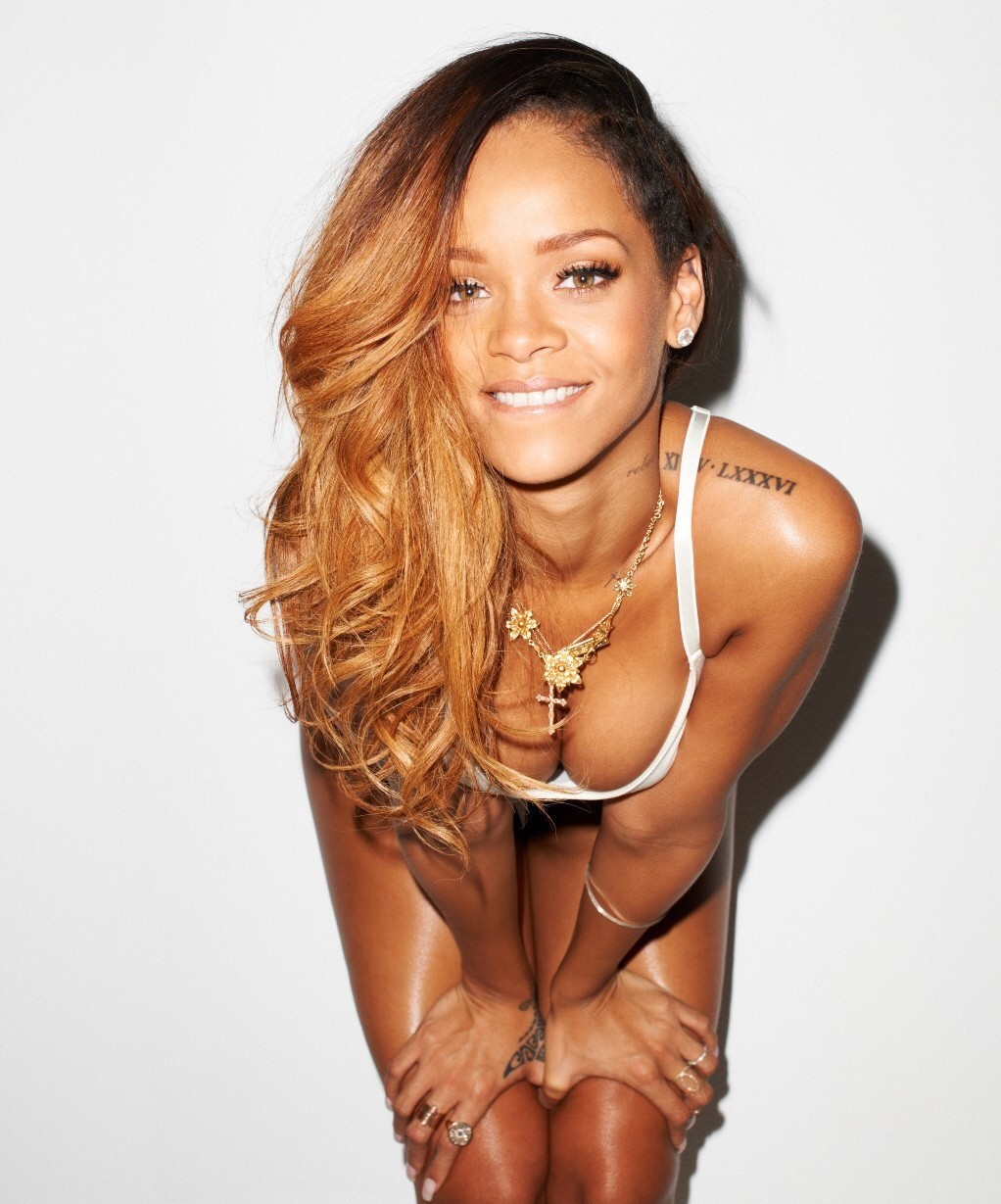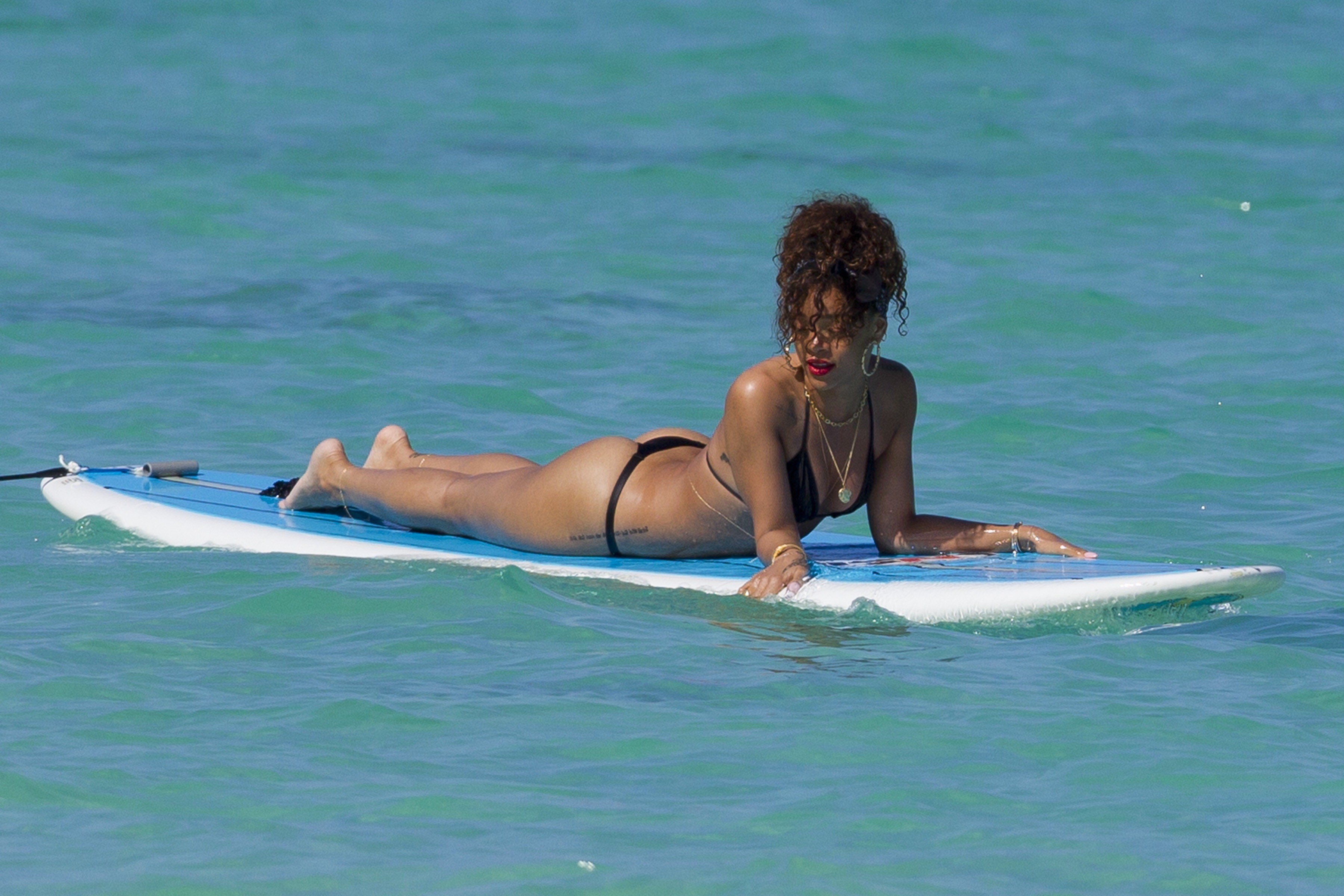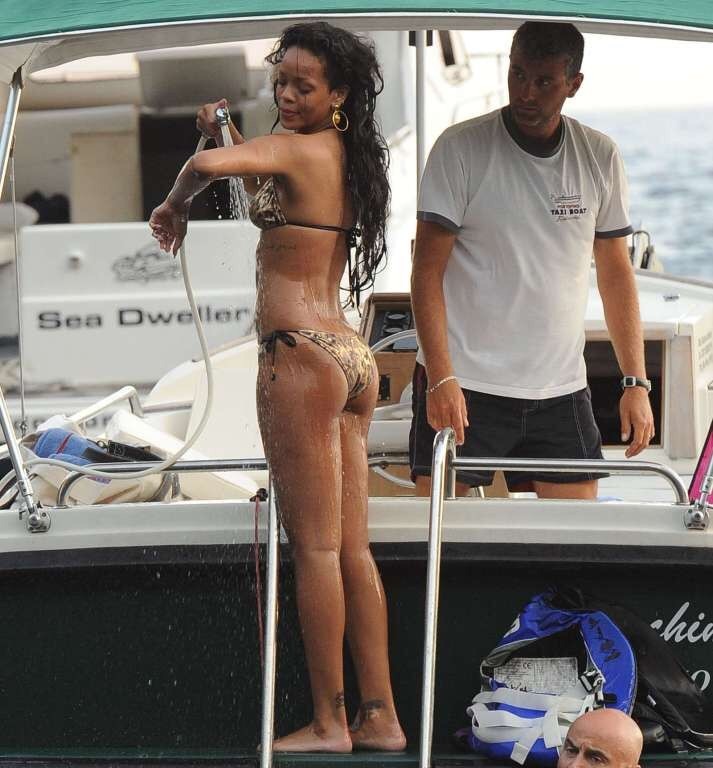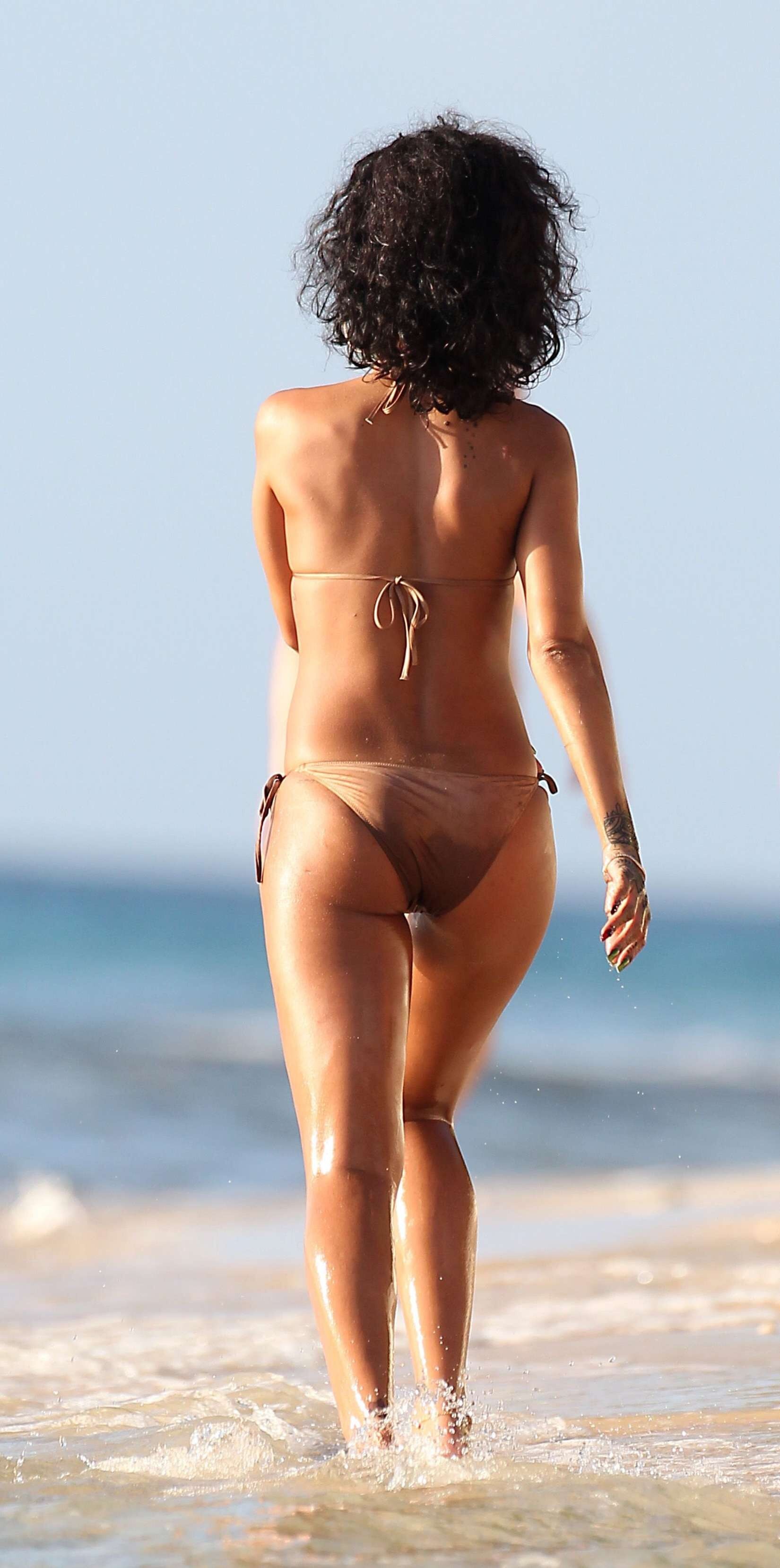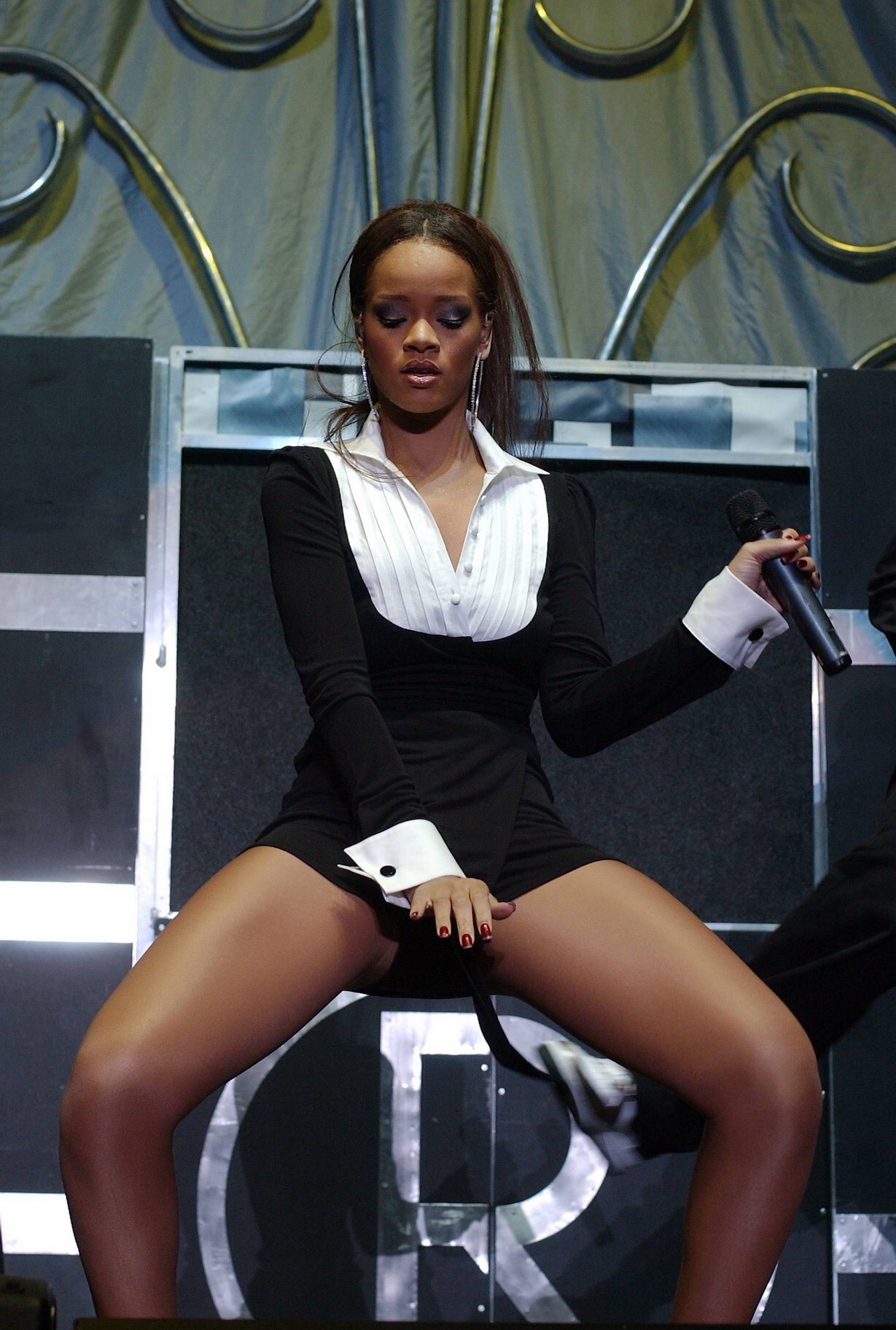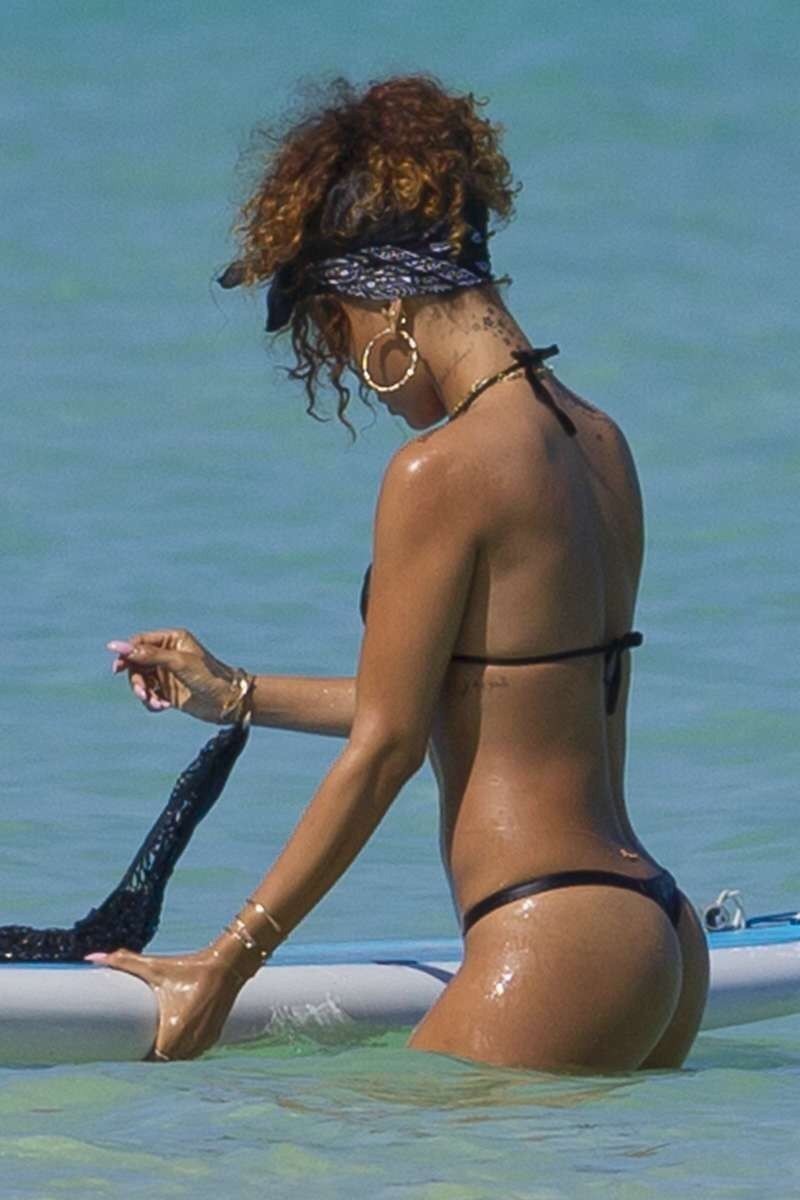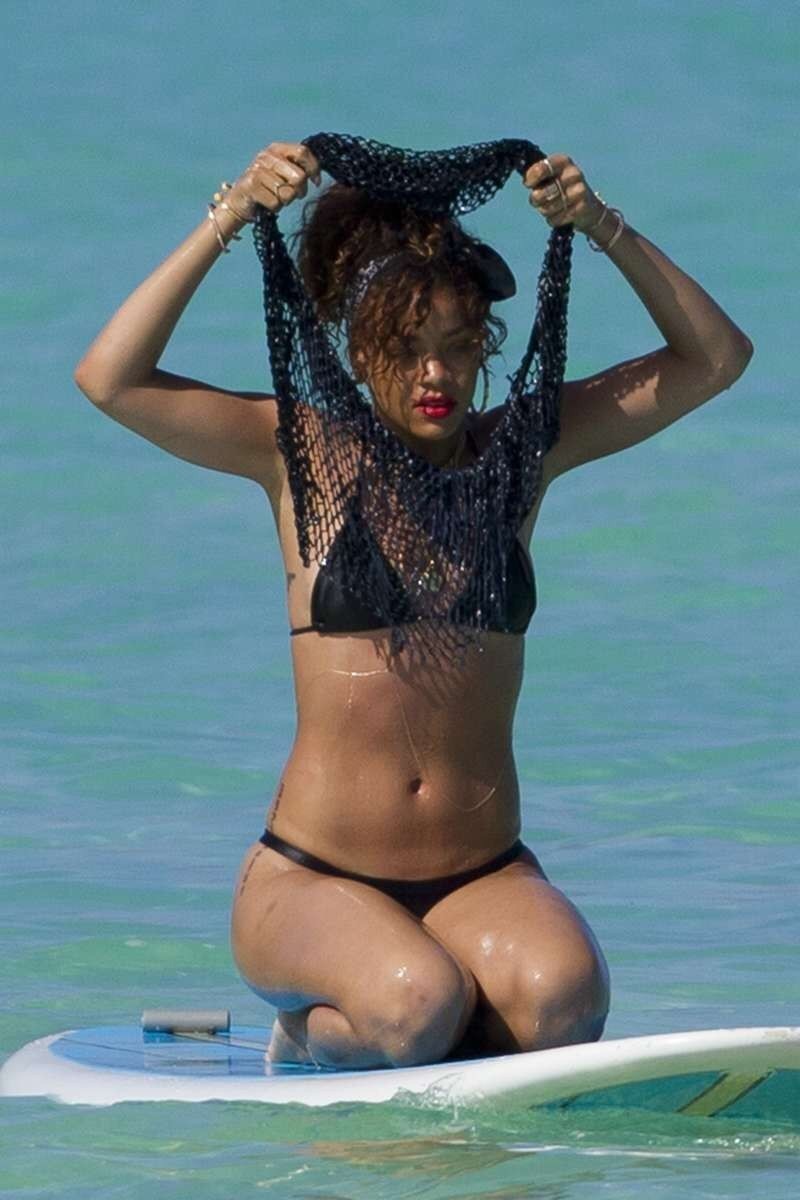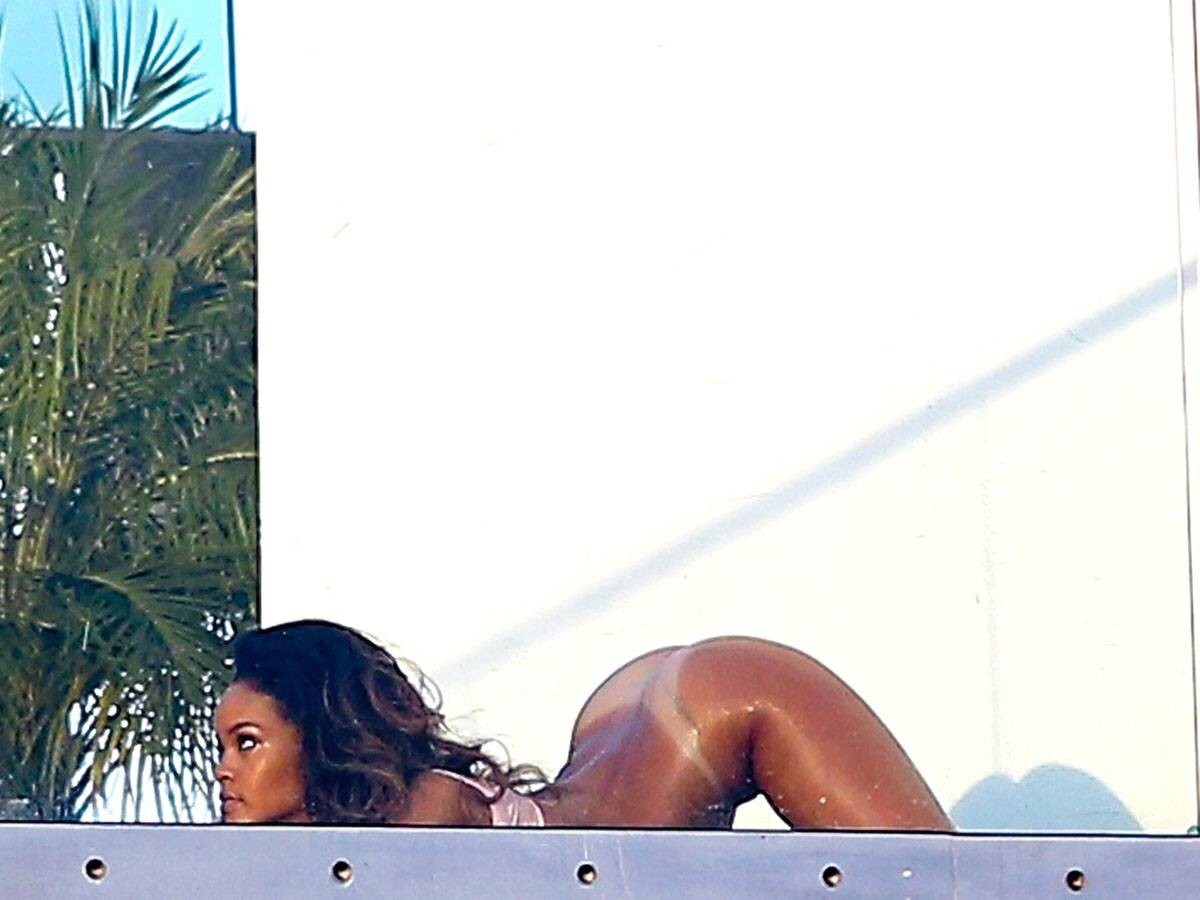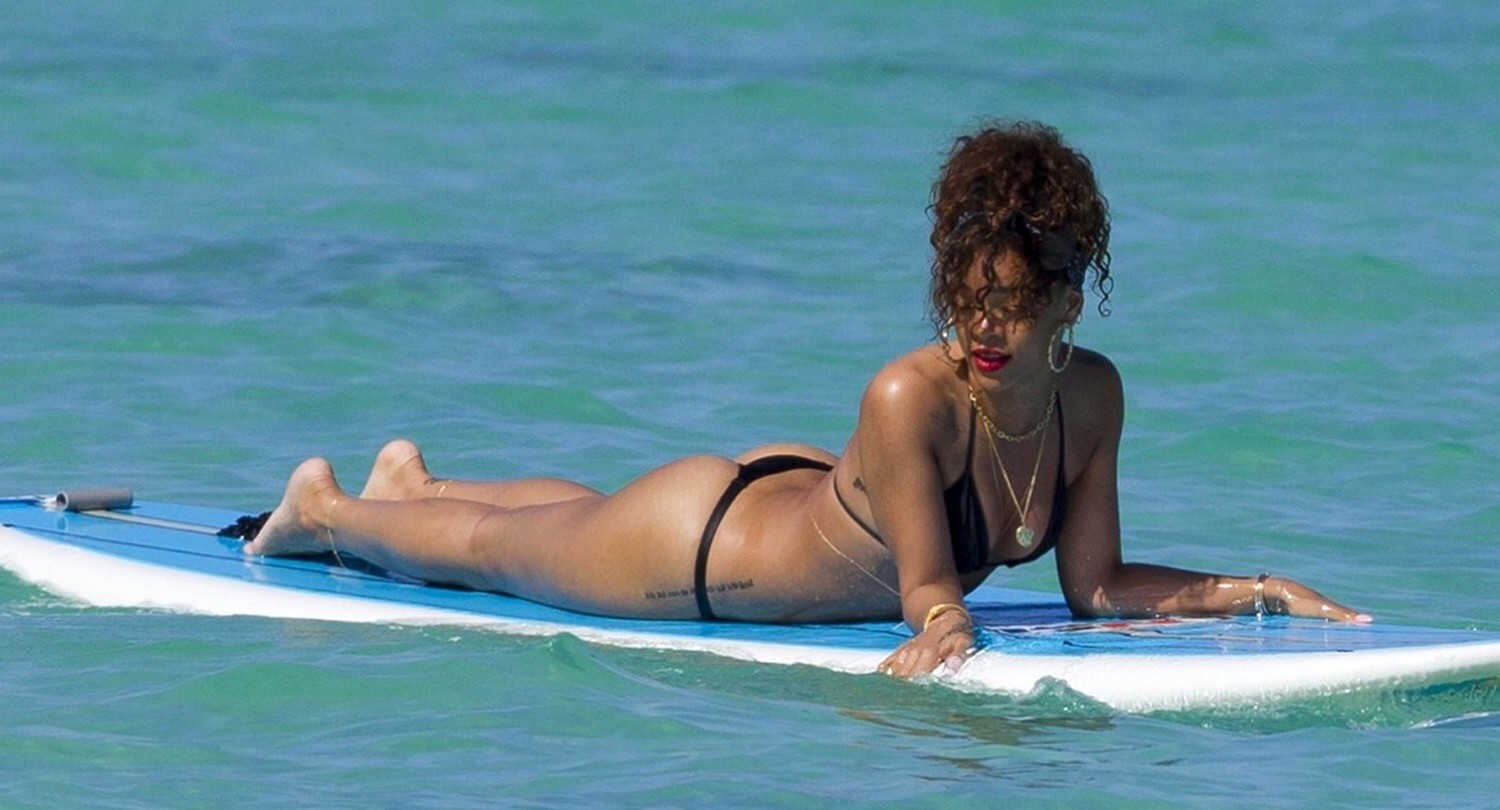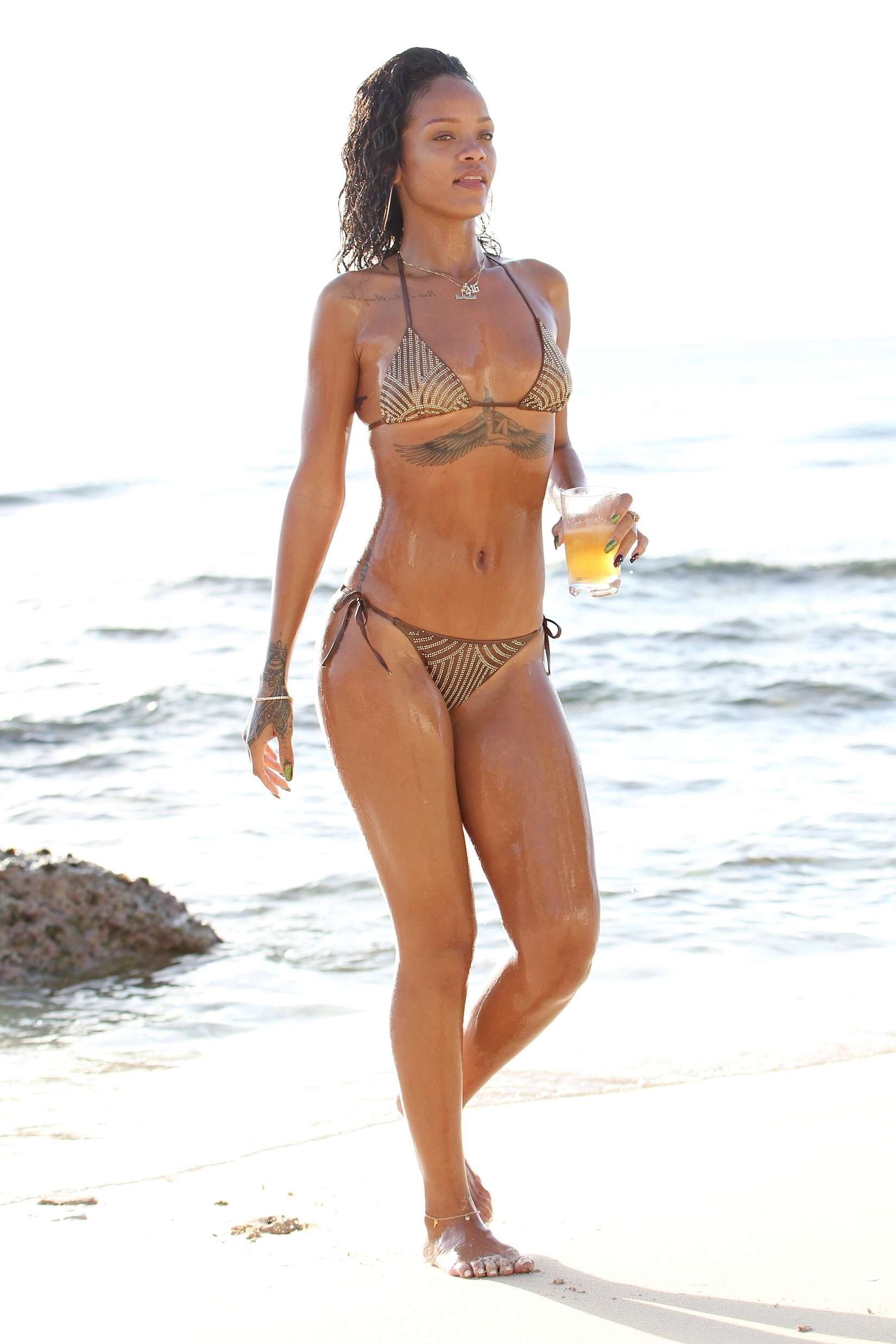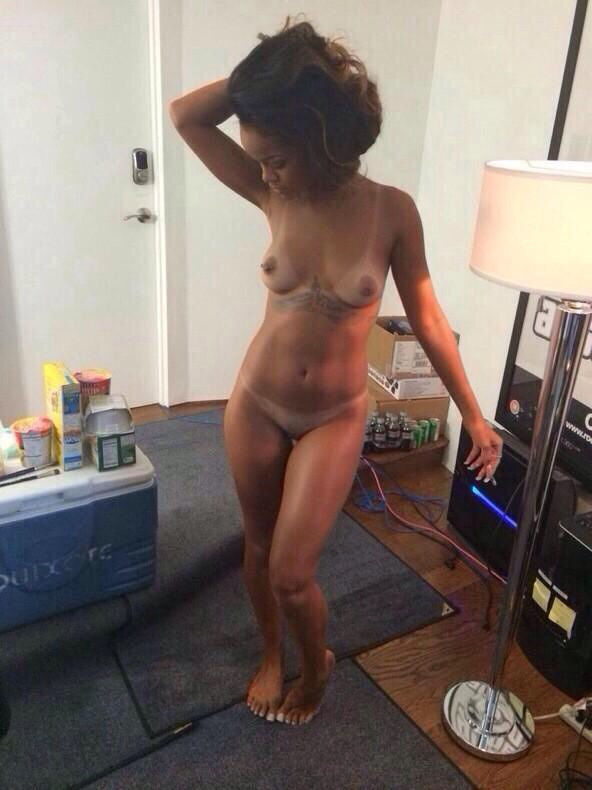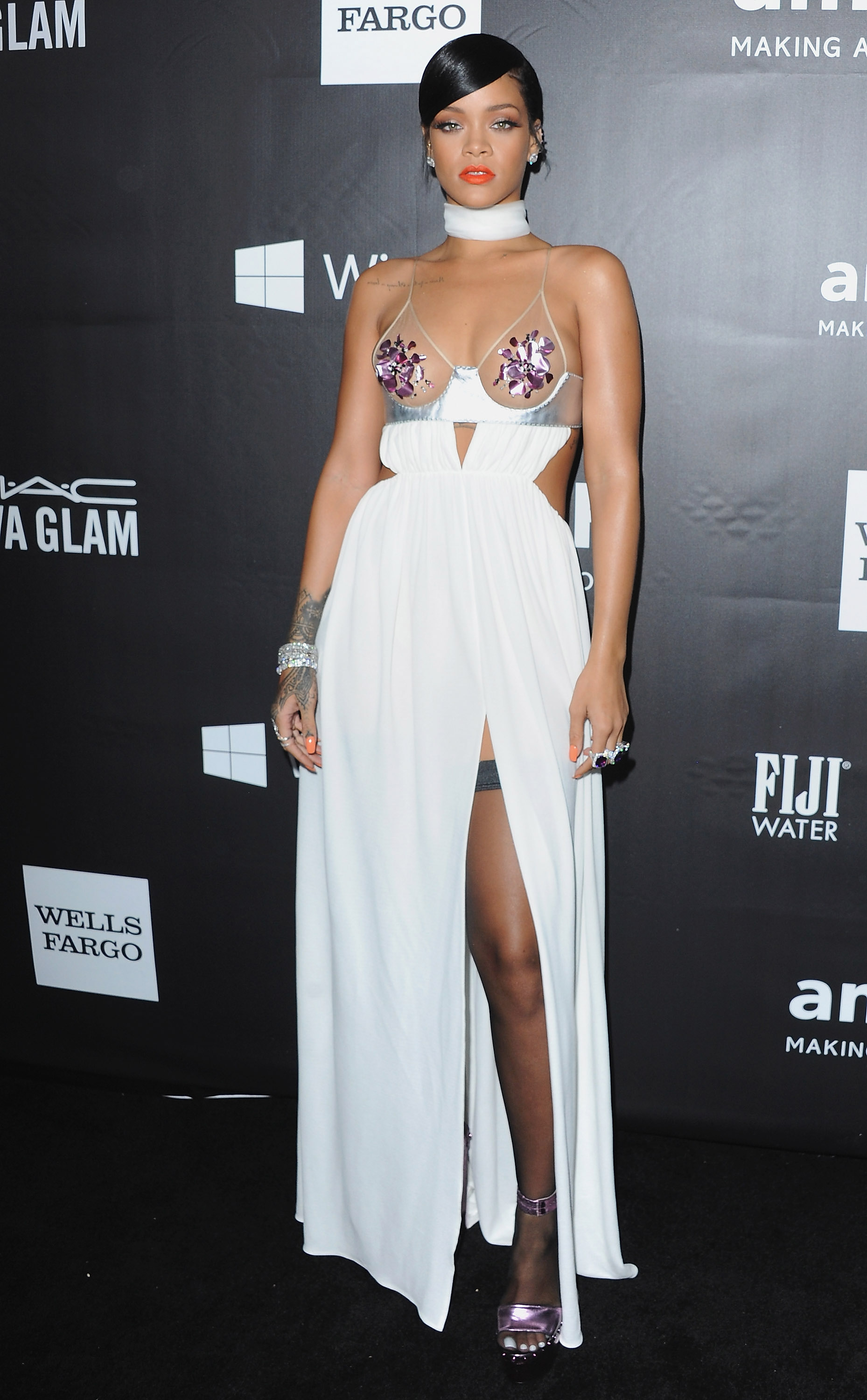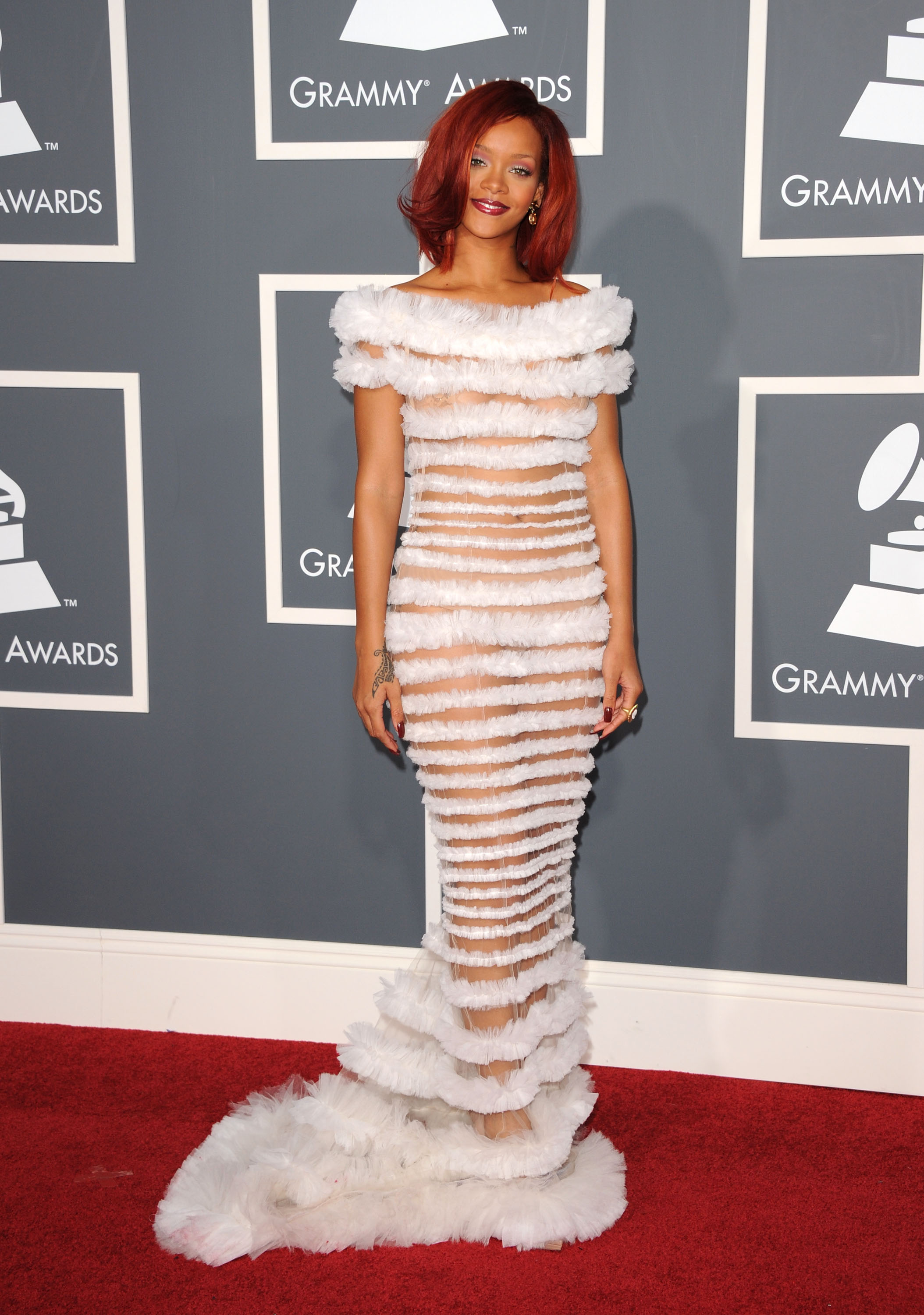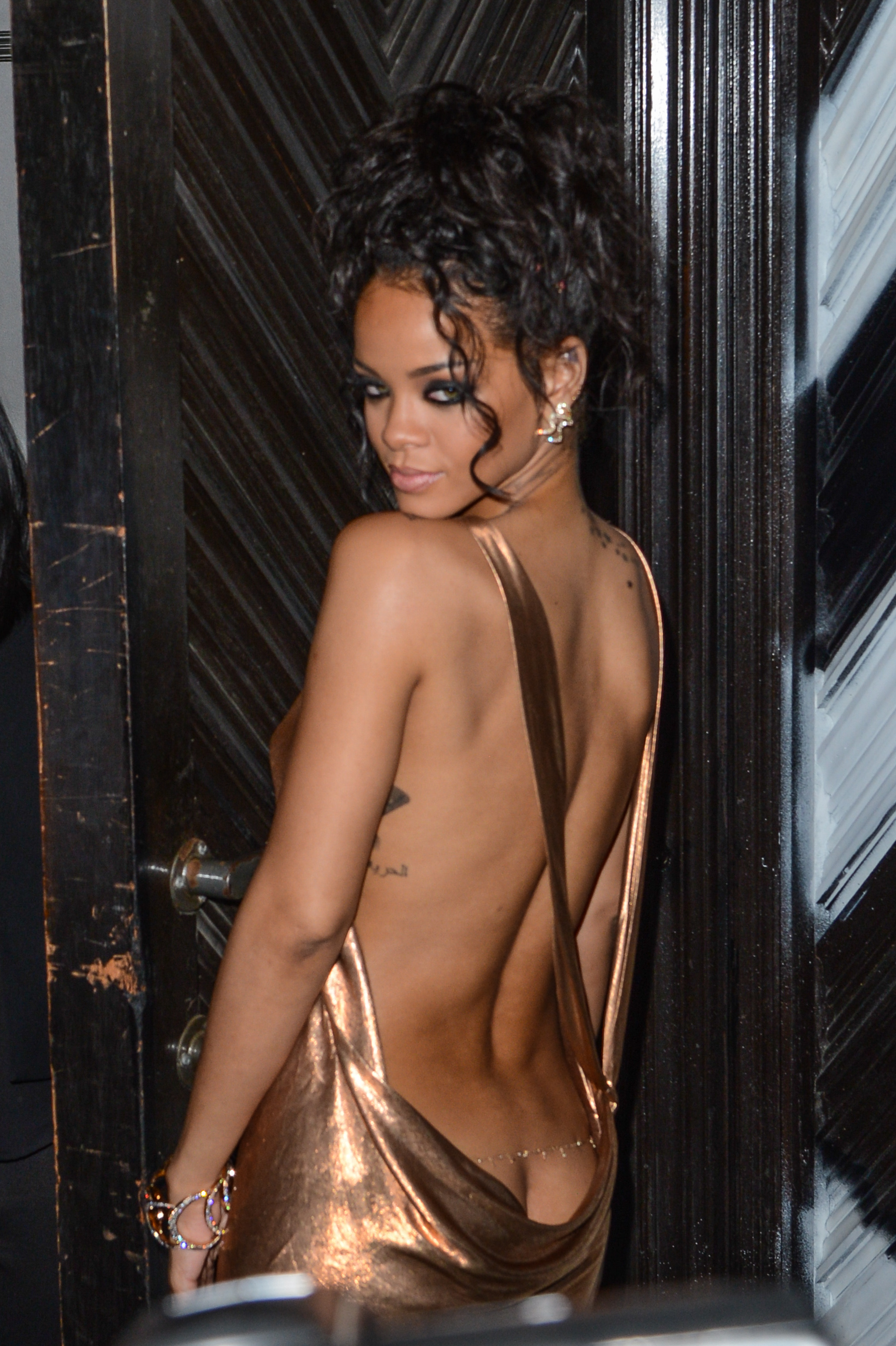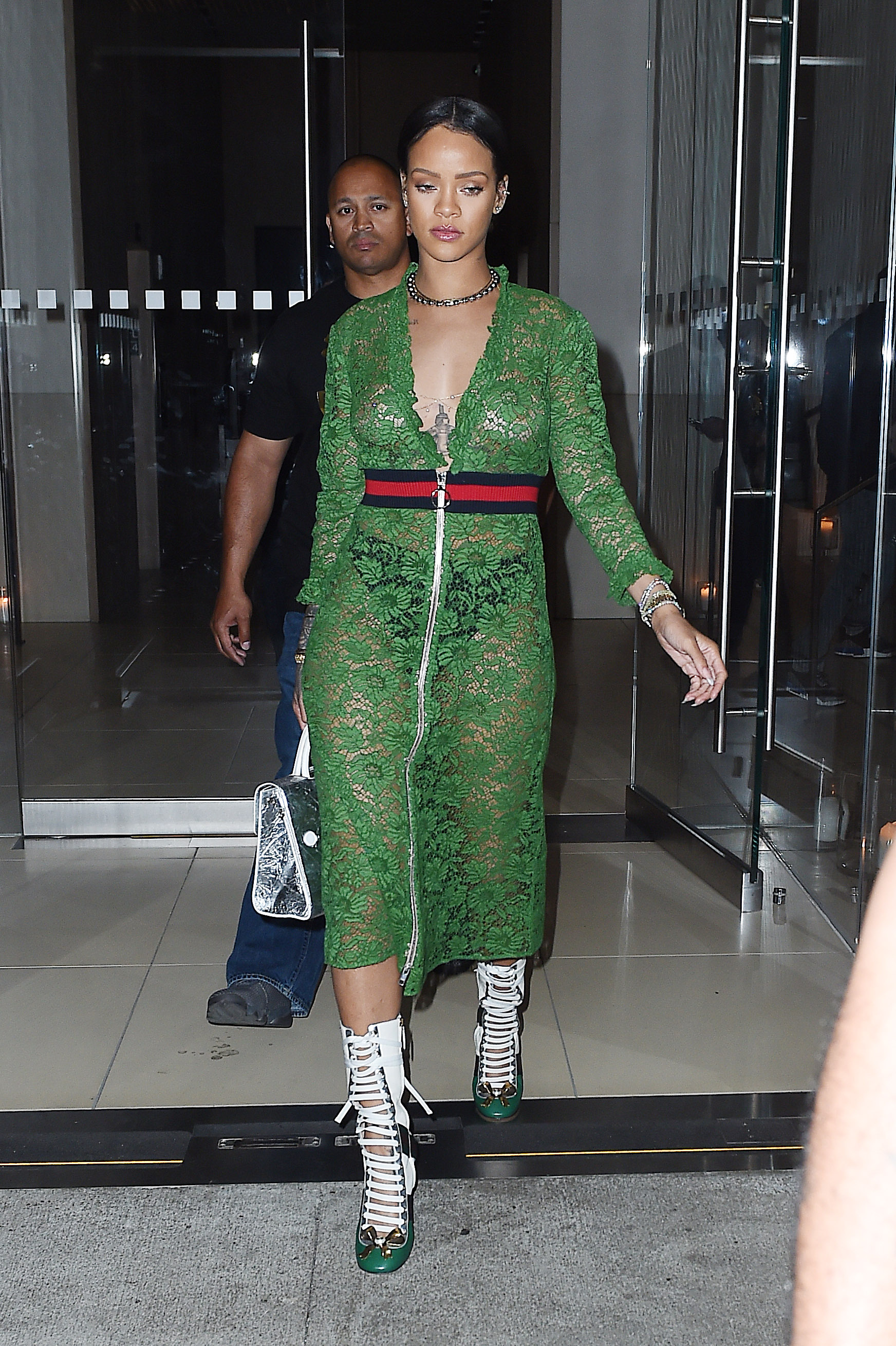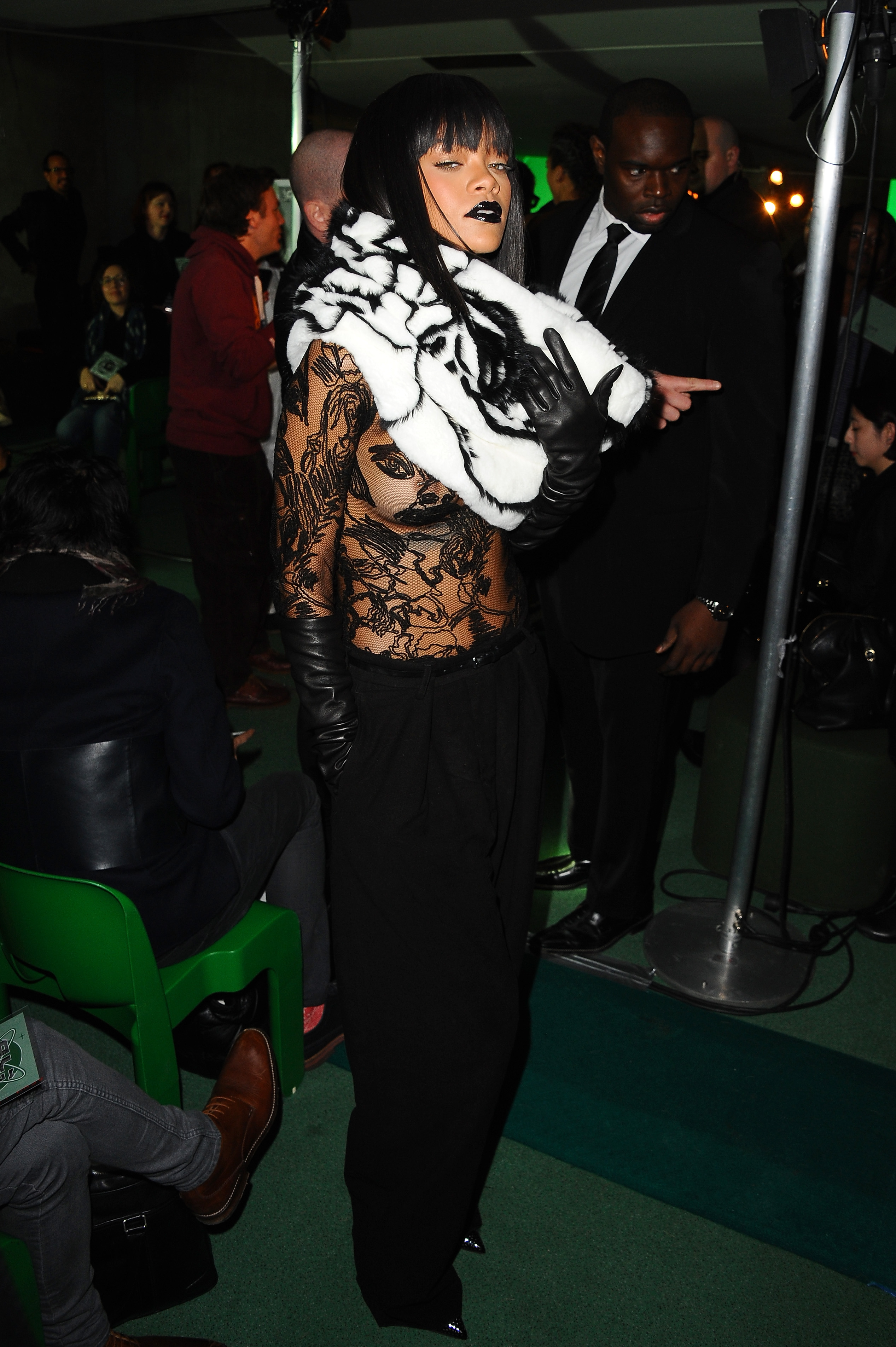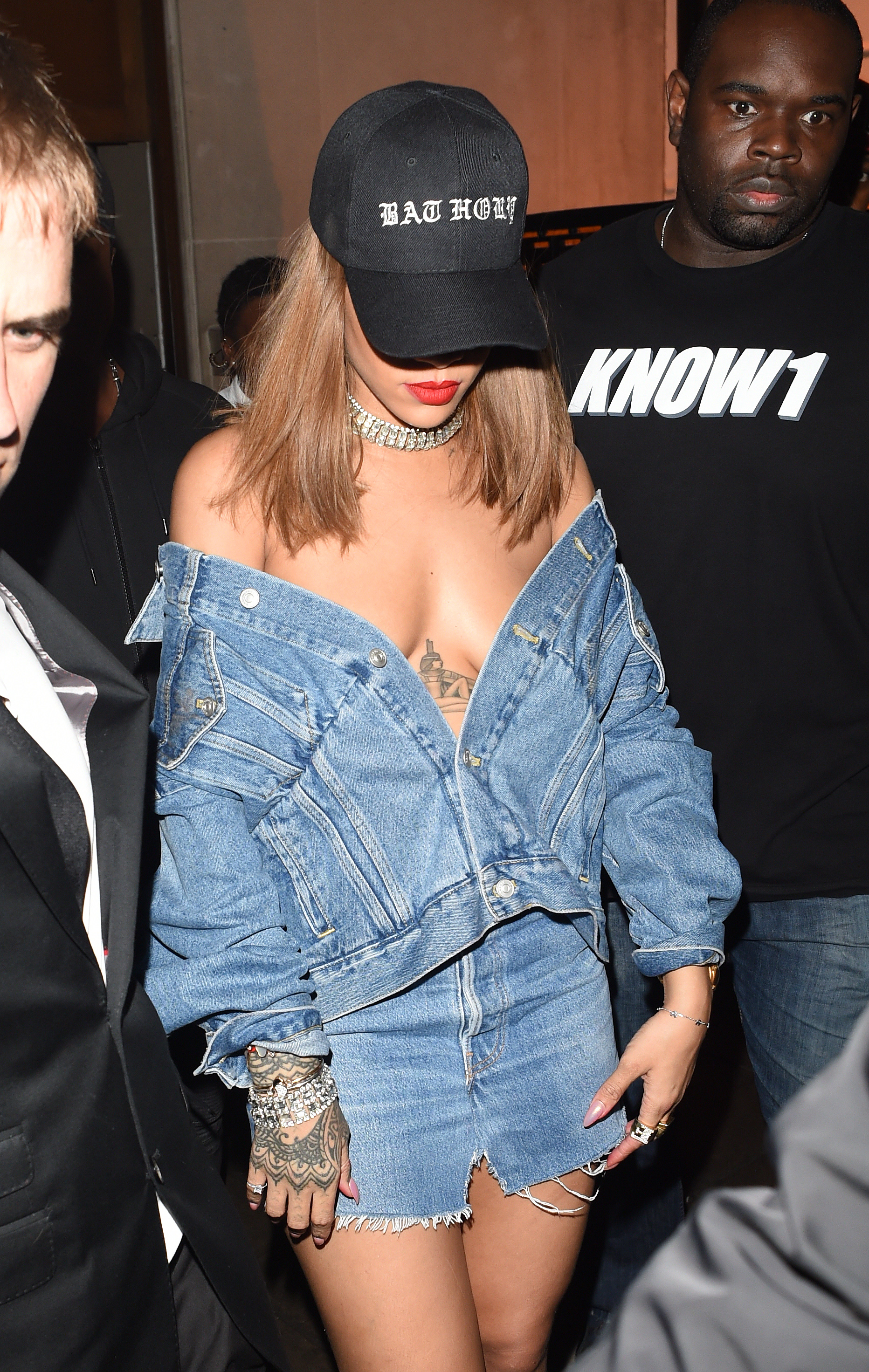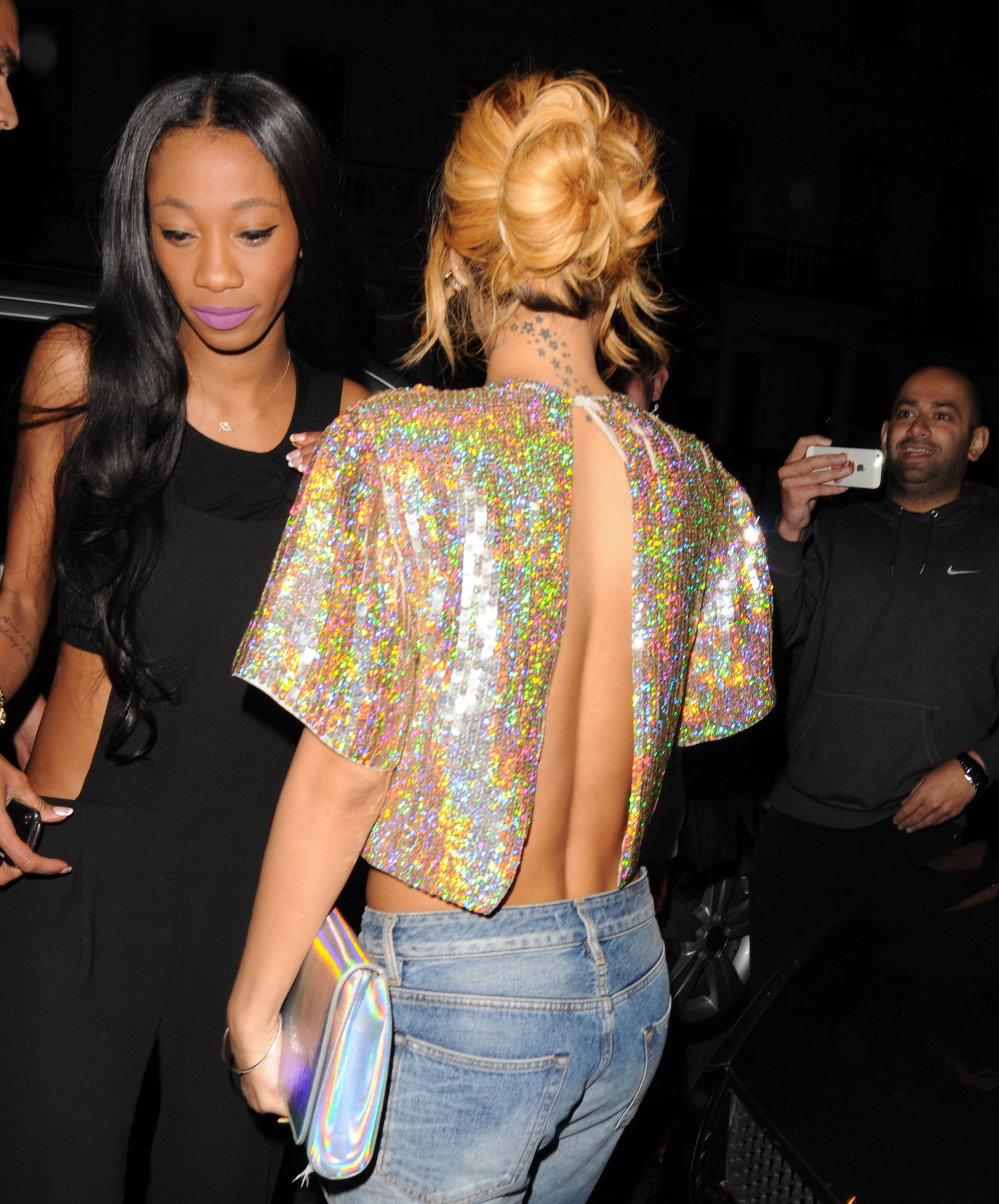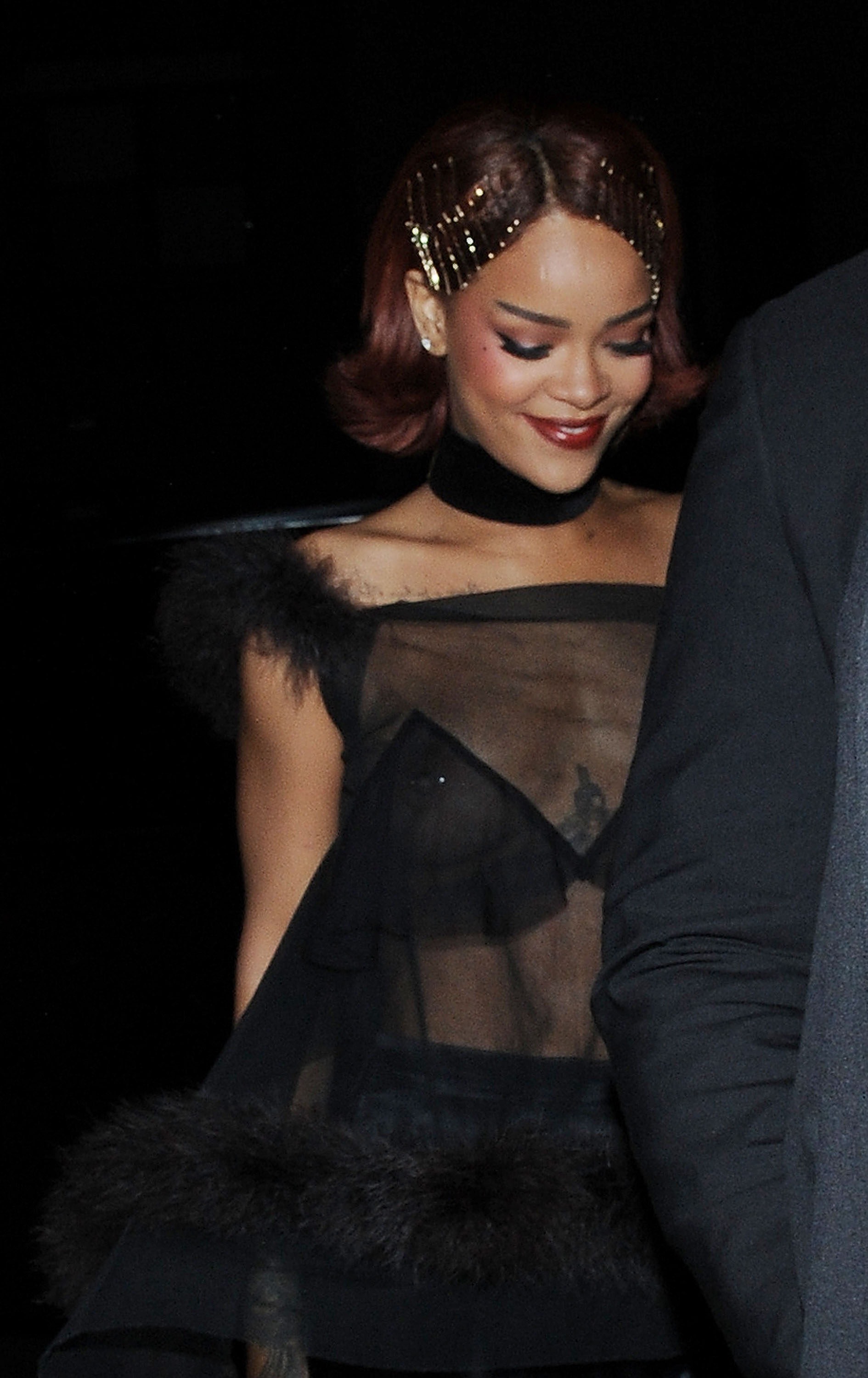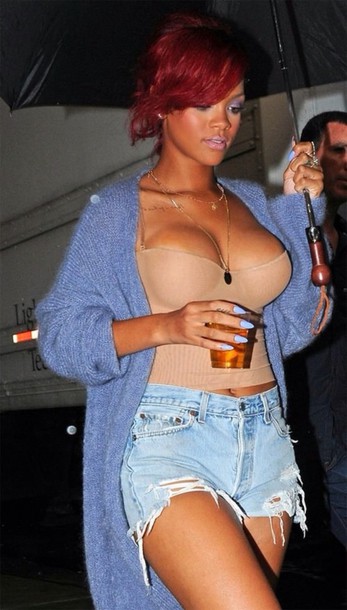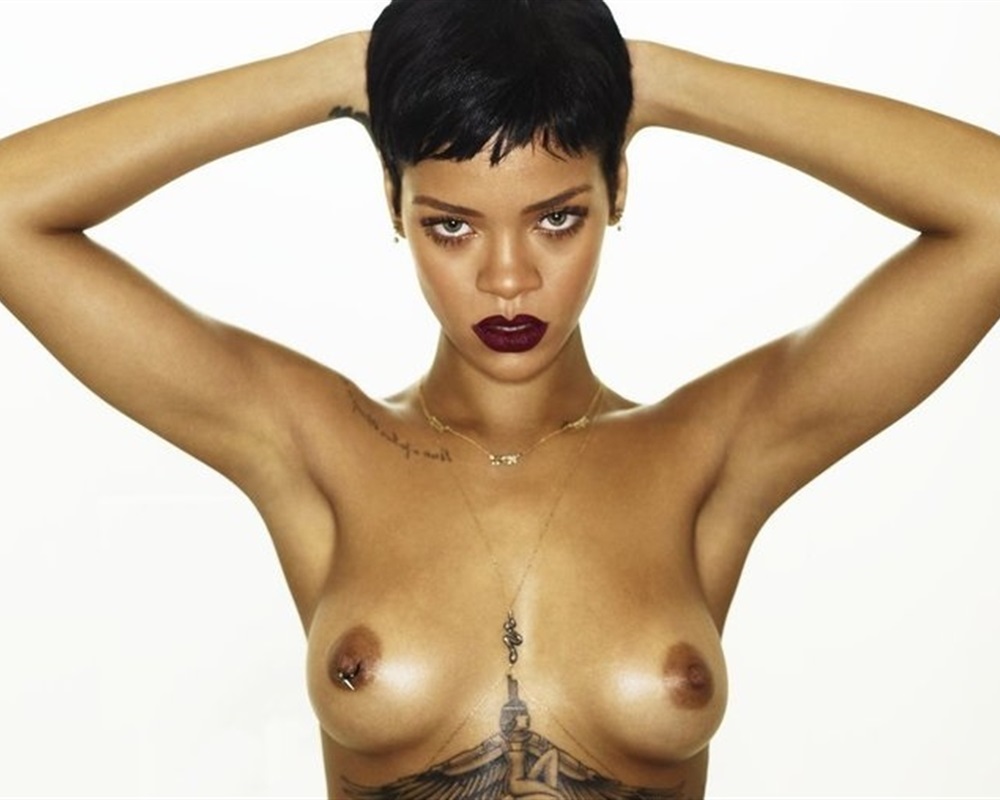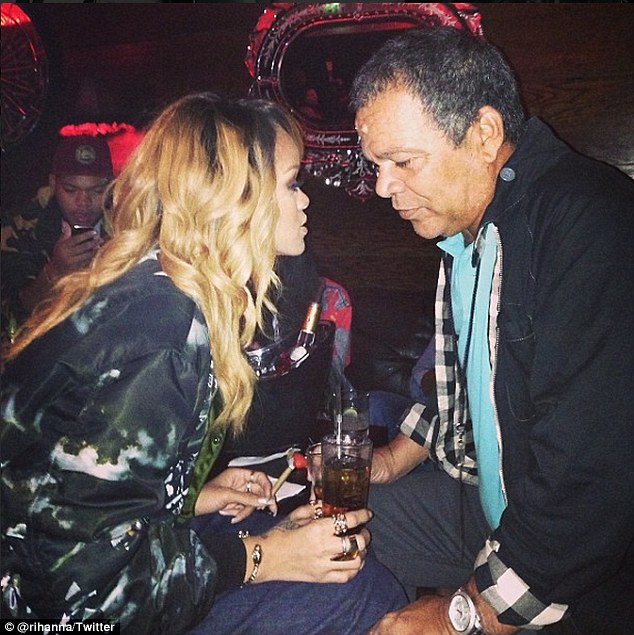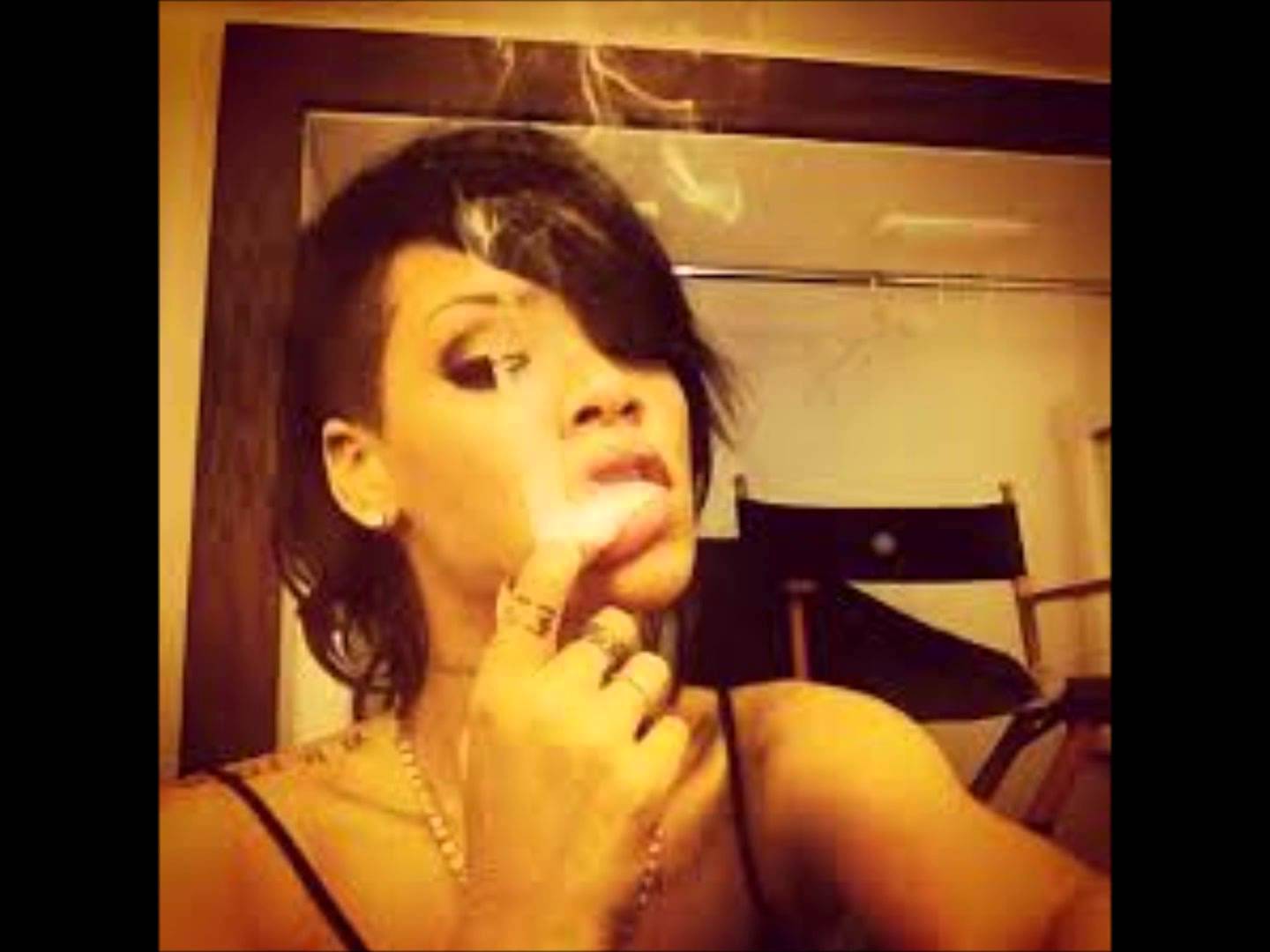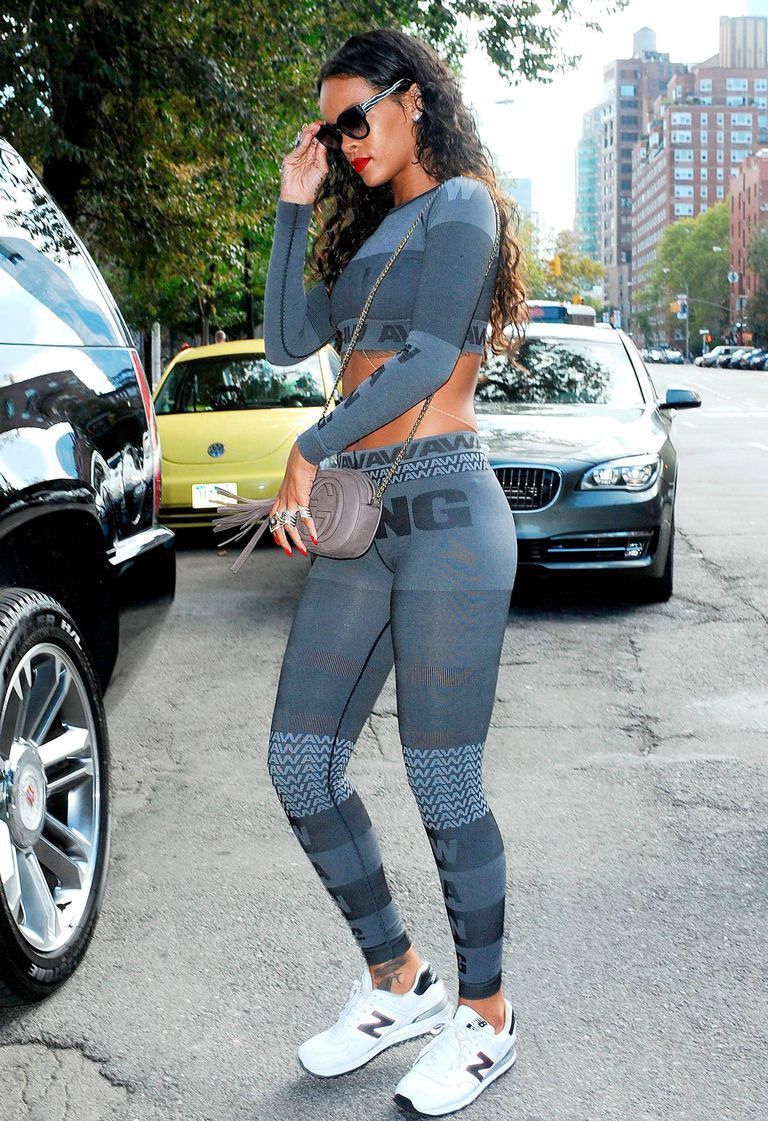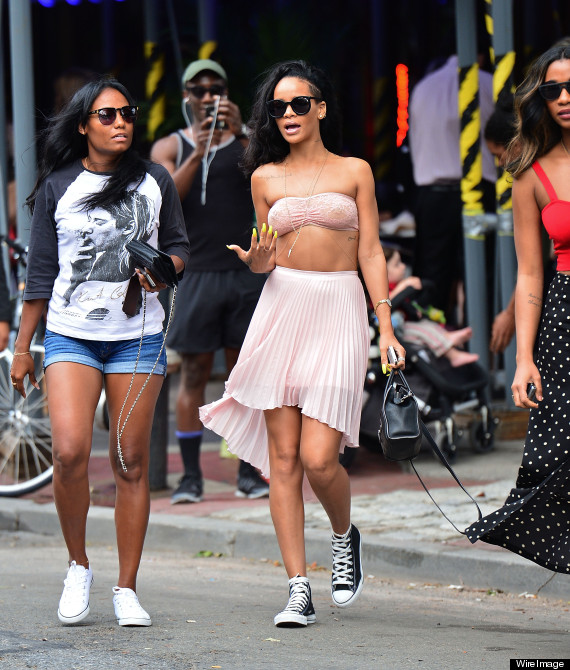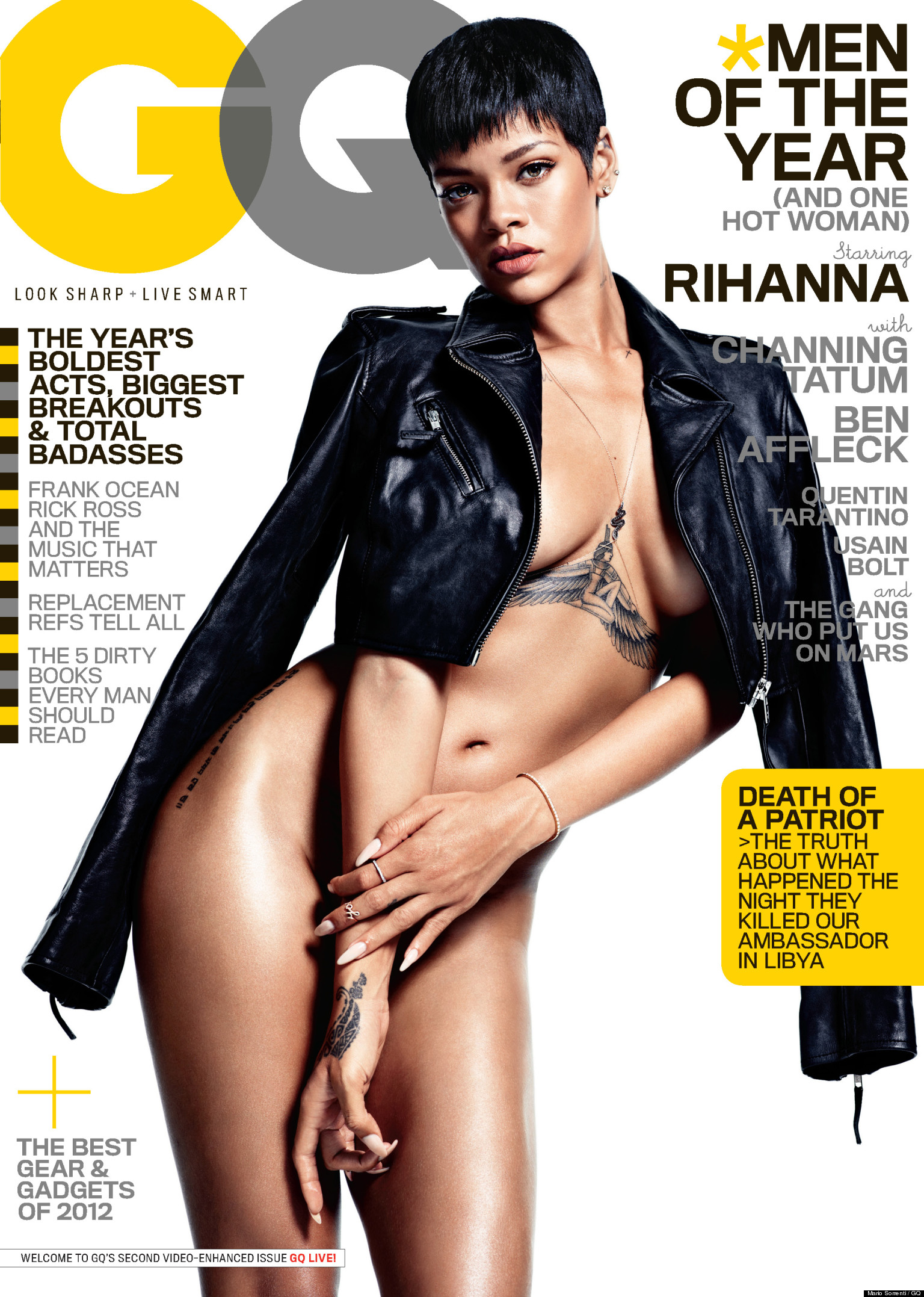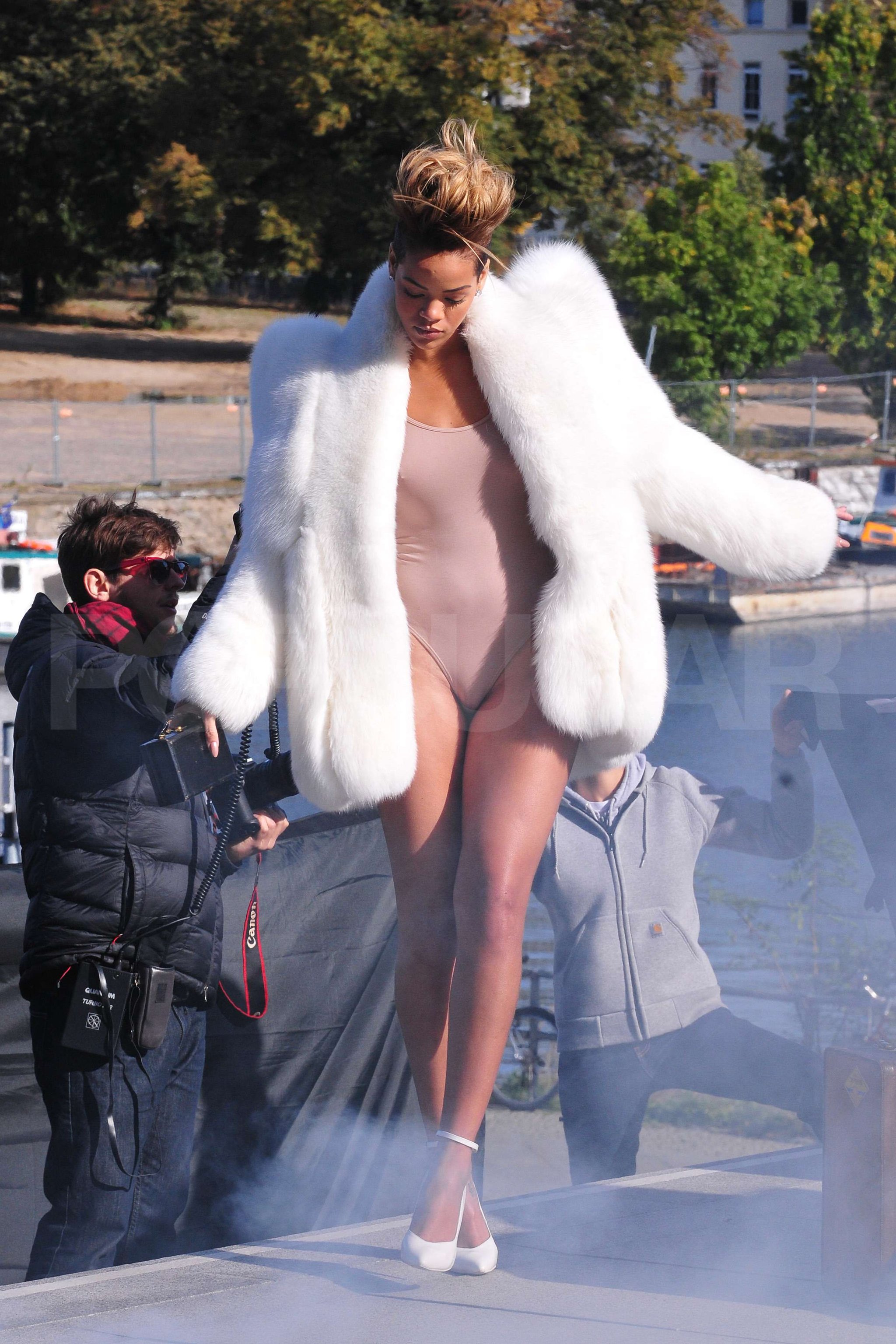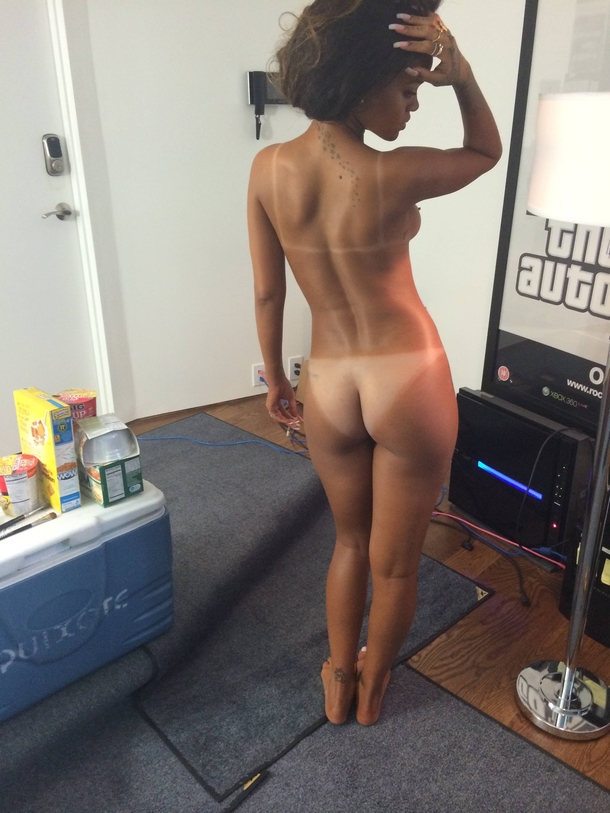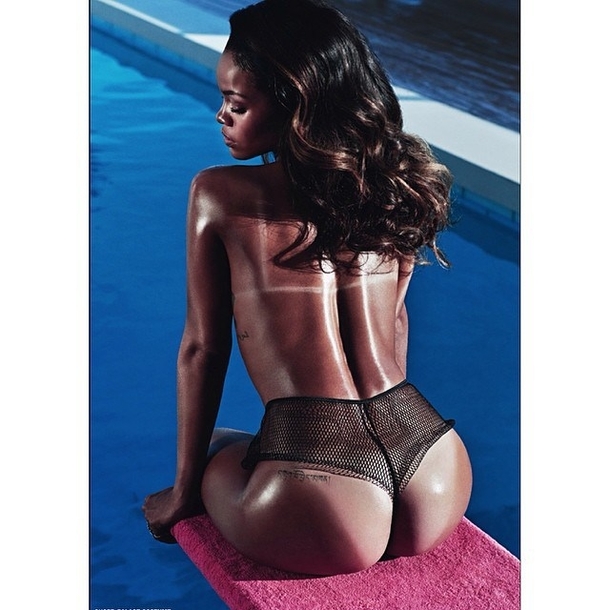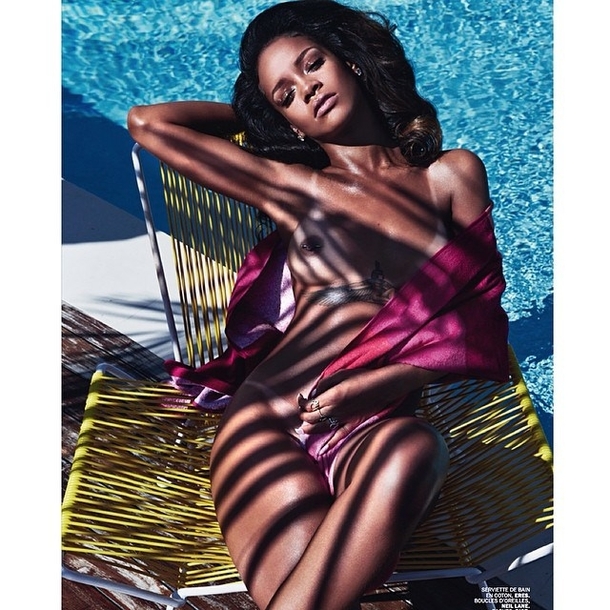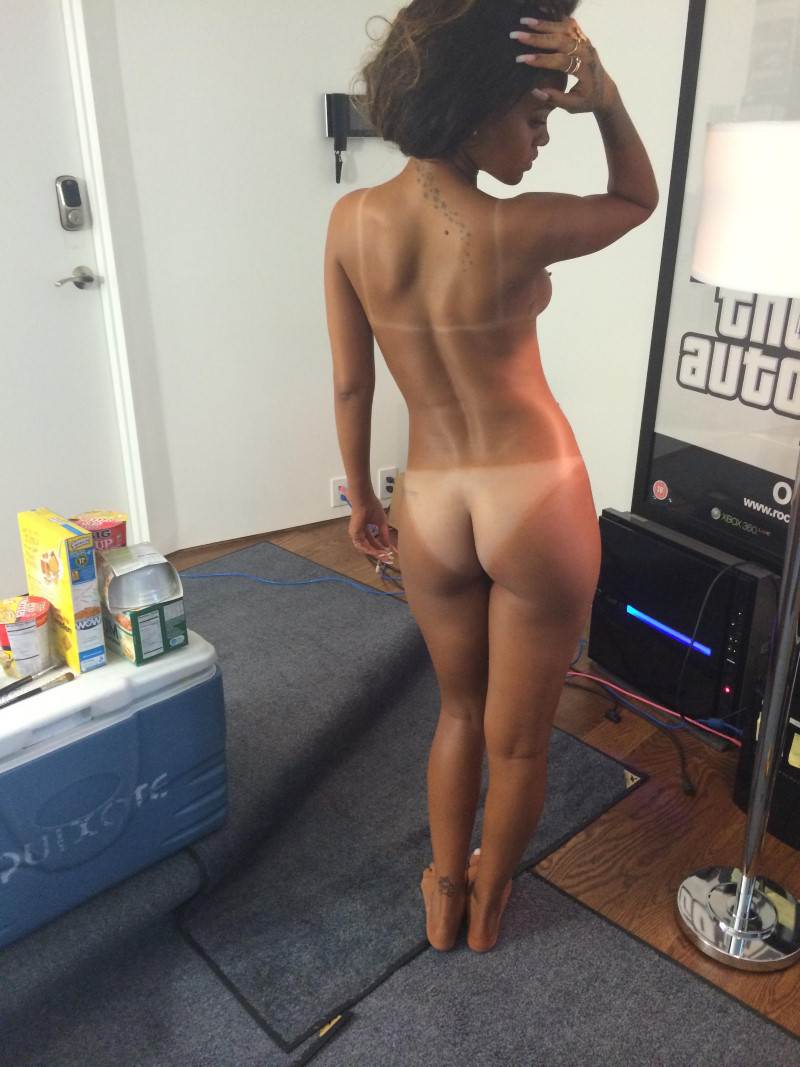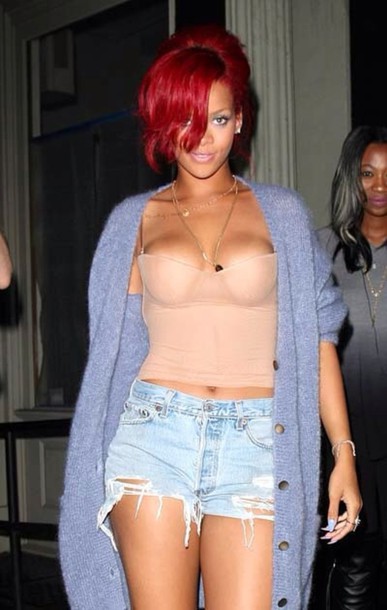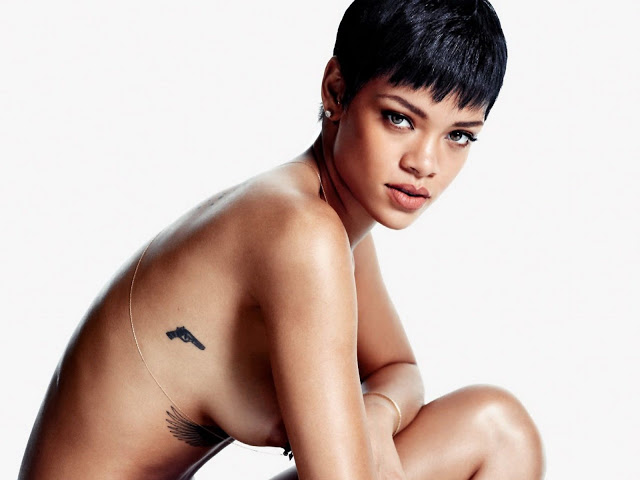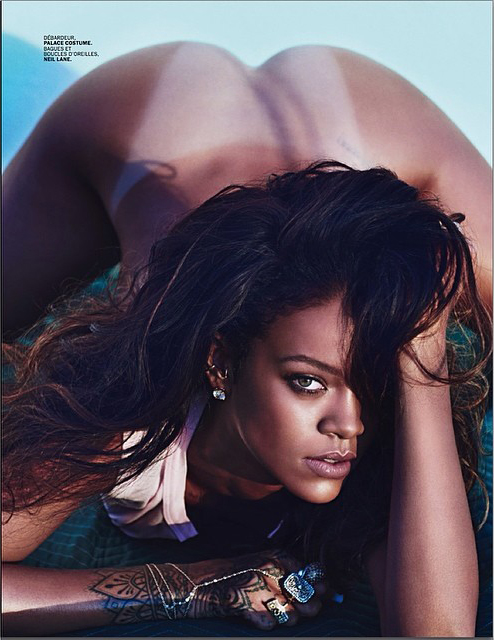 Music of the Sun was released in August 2005. It debuted at No. 10 on the Billboard 200 and received a gold certification from the Recording Industry Association of America (RIAA), denoting shipments of over 500,000 units. The album sold over 2 million copies worldwide. A second single, "If It's Lovin' that You Want", was not as successful as its predecessor, but reached the top 10 in Australia, Ireland and New Zealand. Aside from her work in music, Rihanna made her acting debut in a cameo role in the straight-to-DVD film Bring It On: All or Nothing, released in August 2006.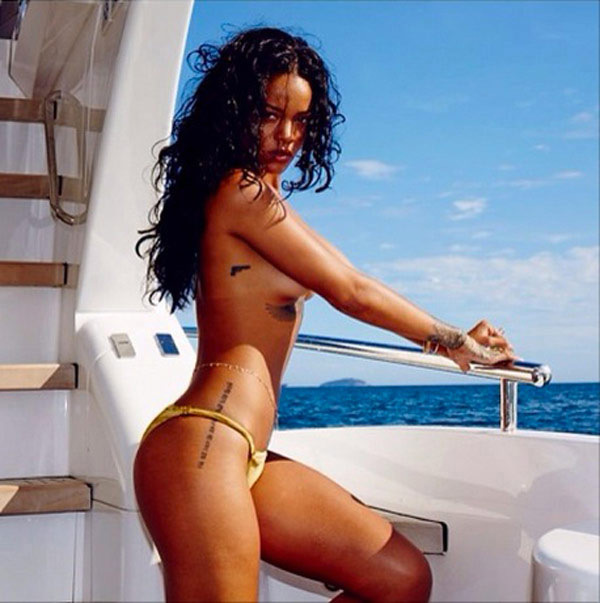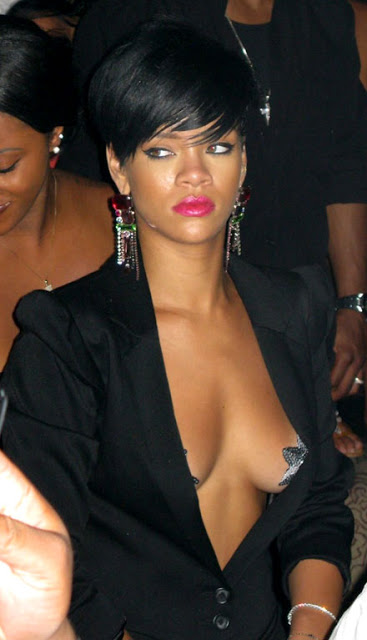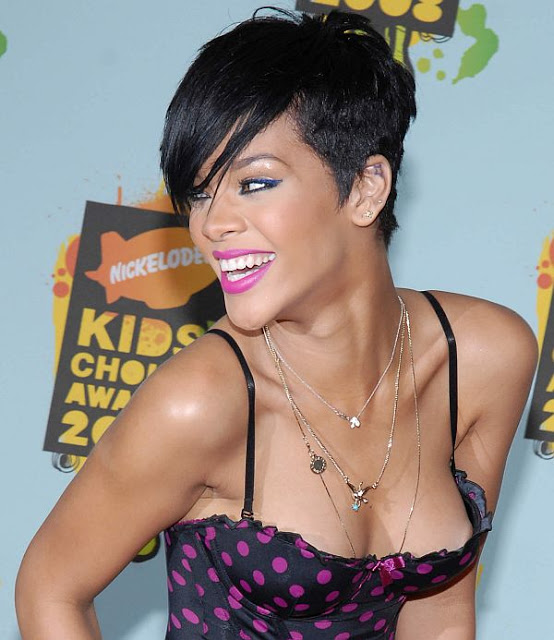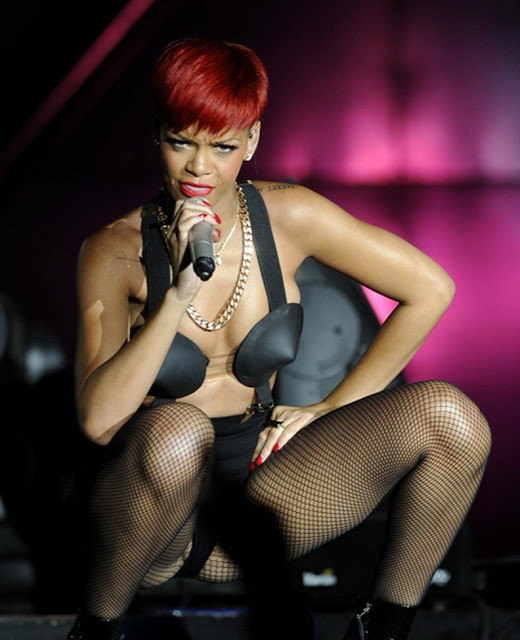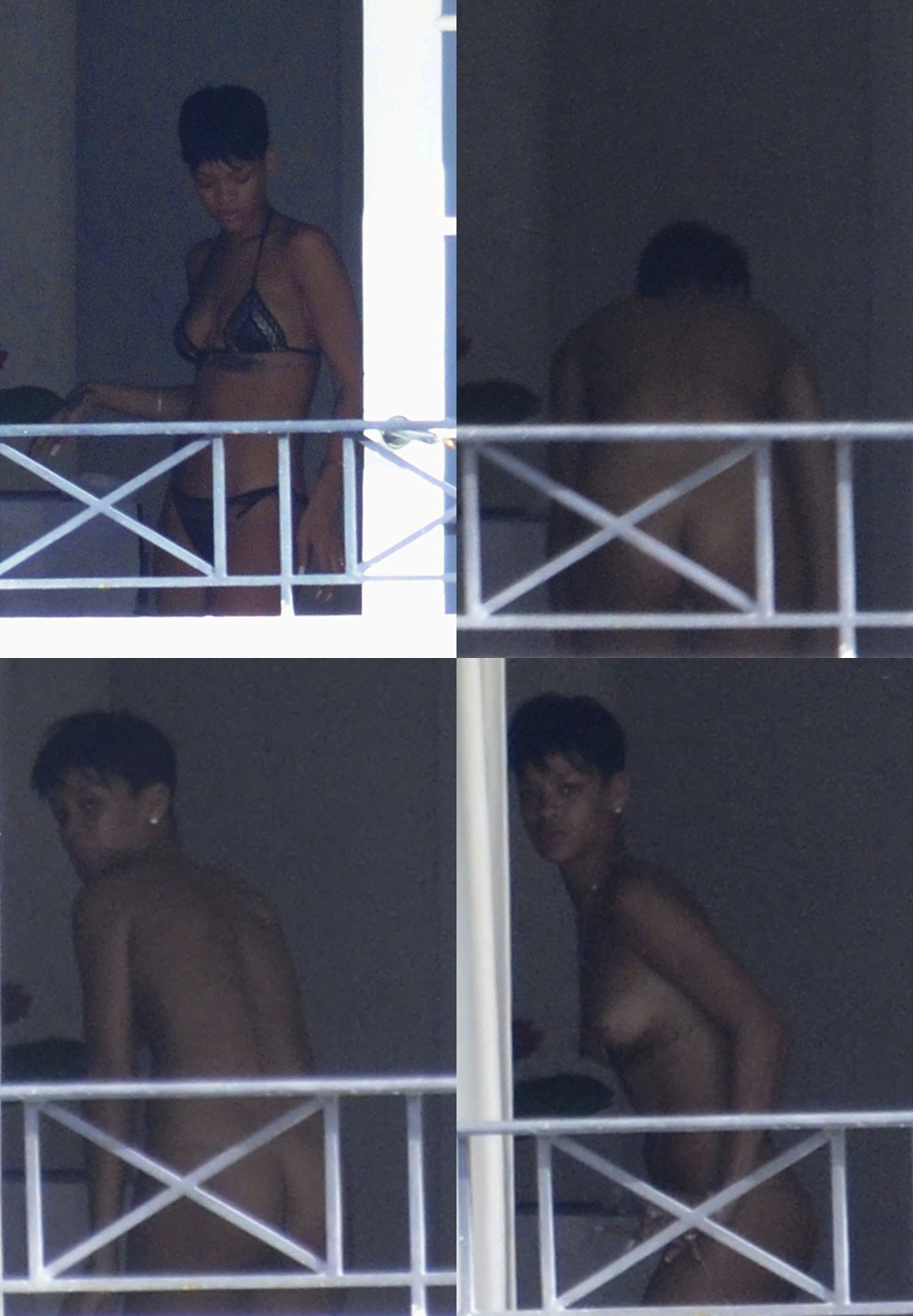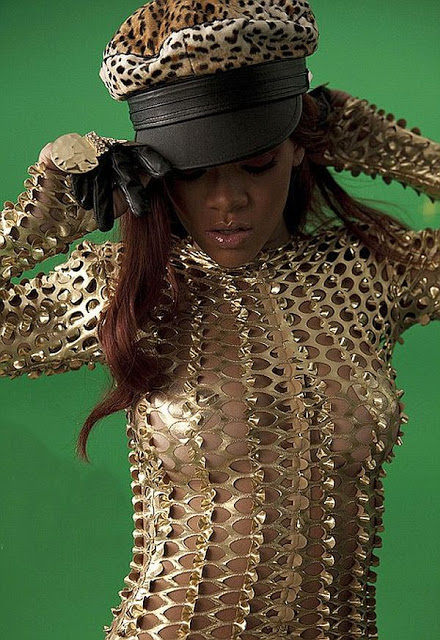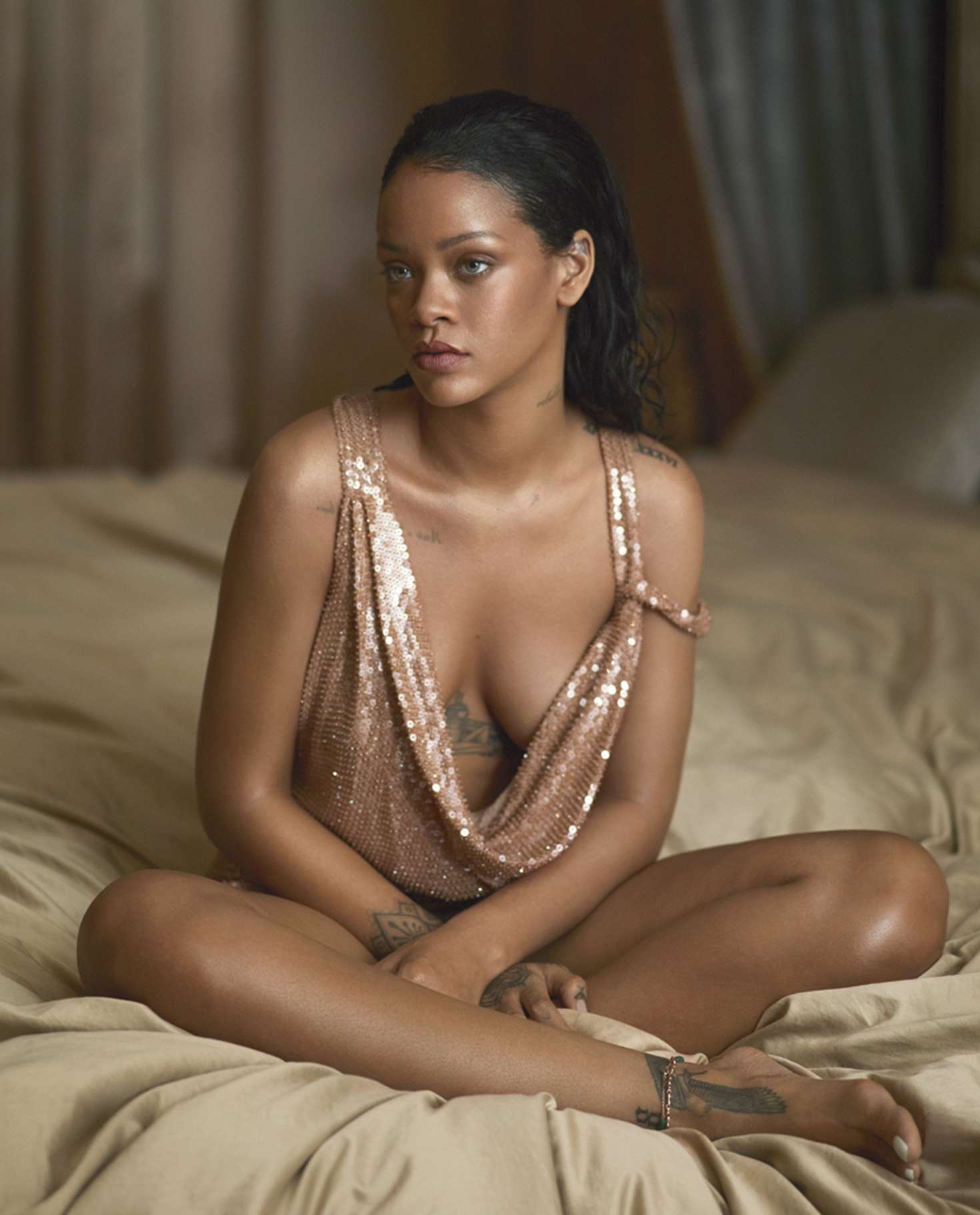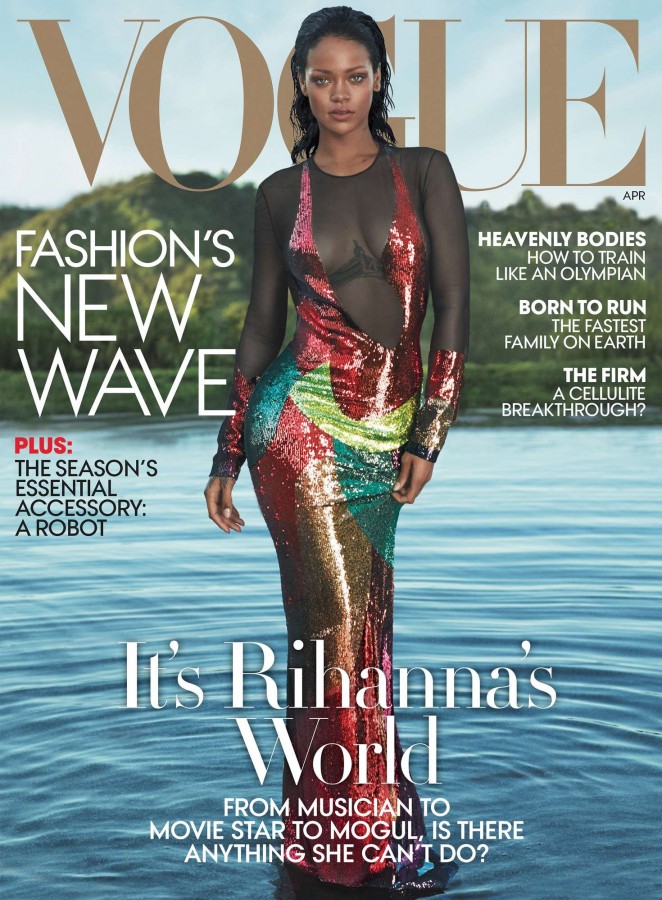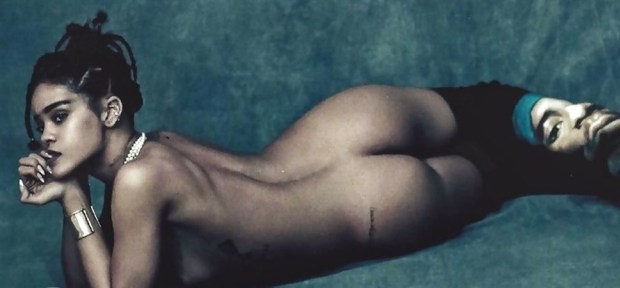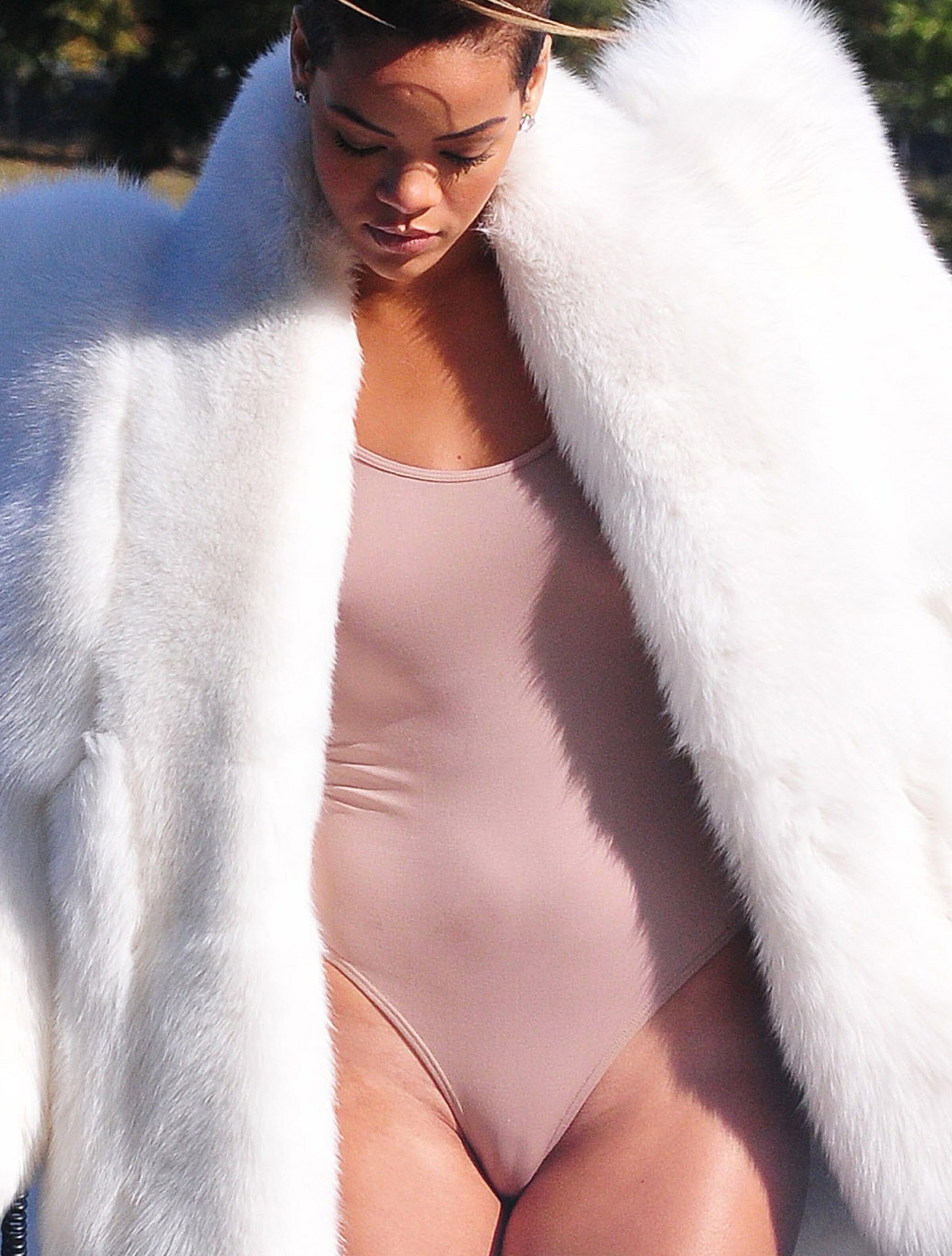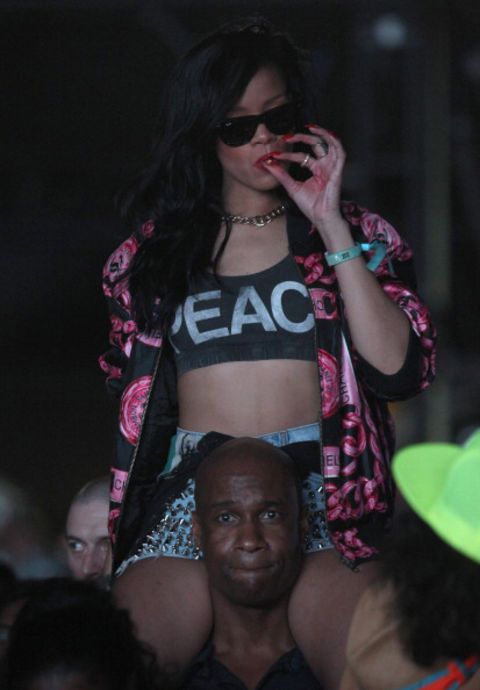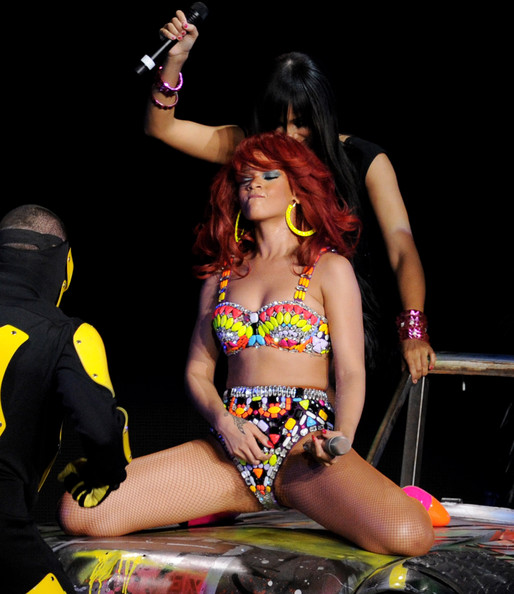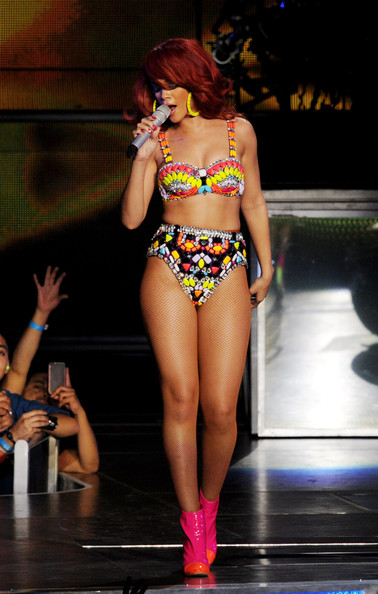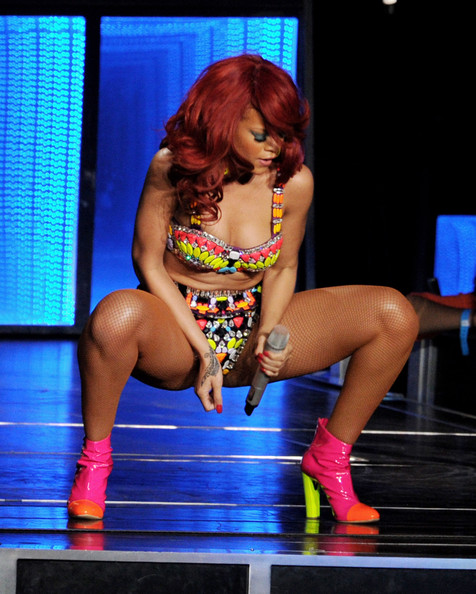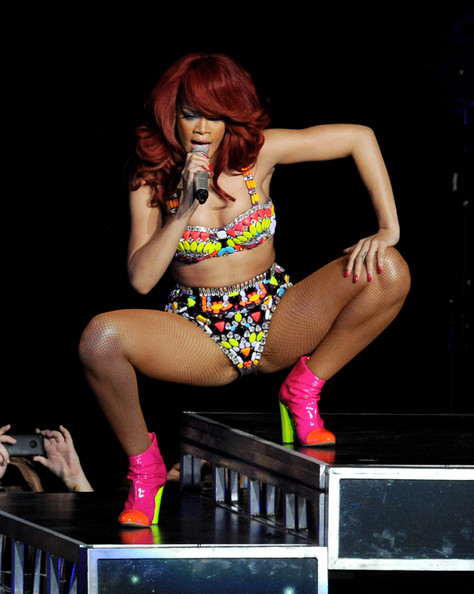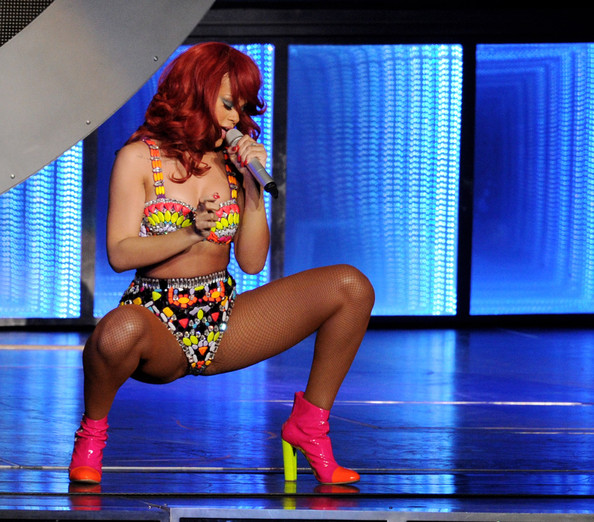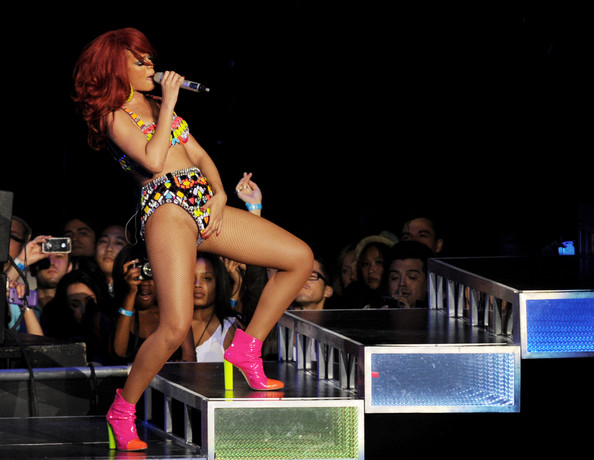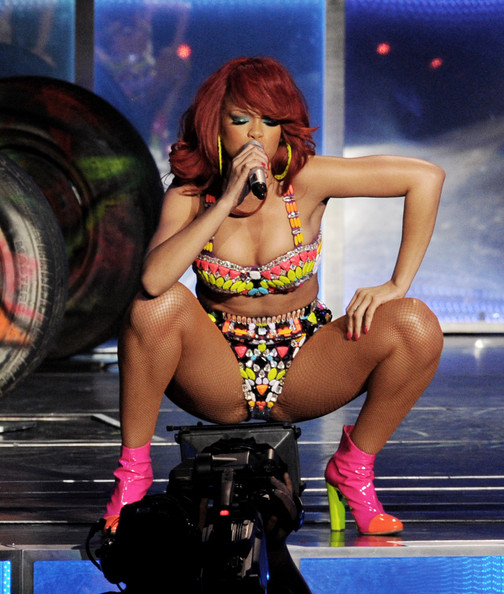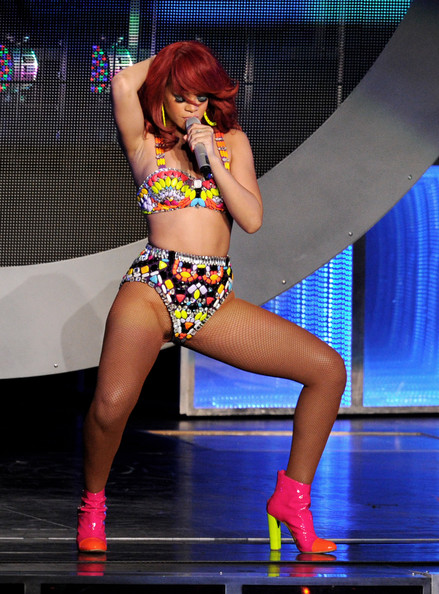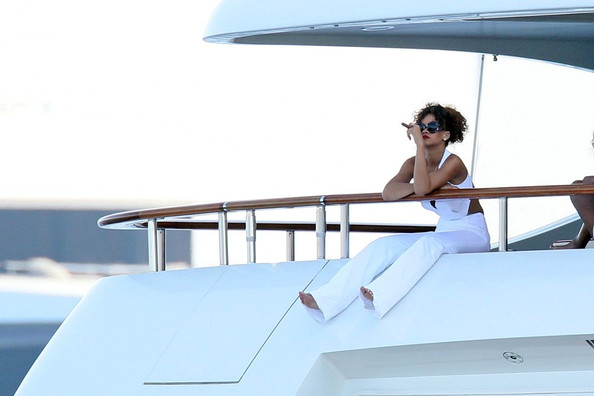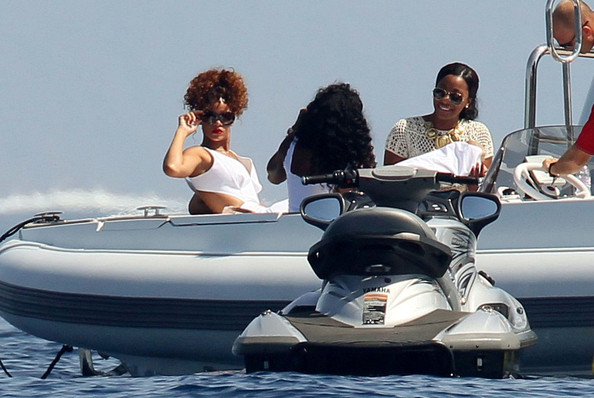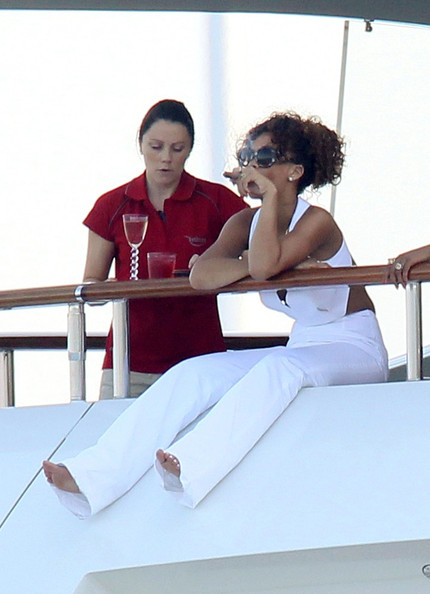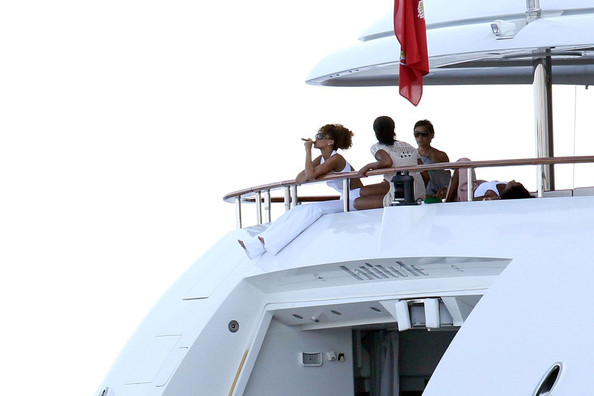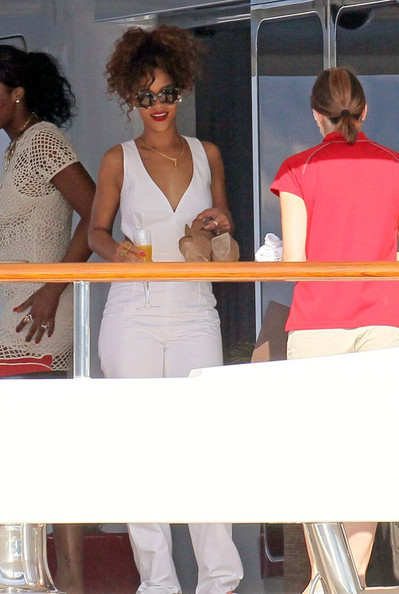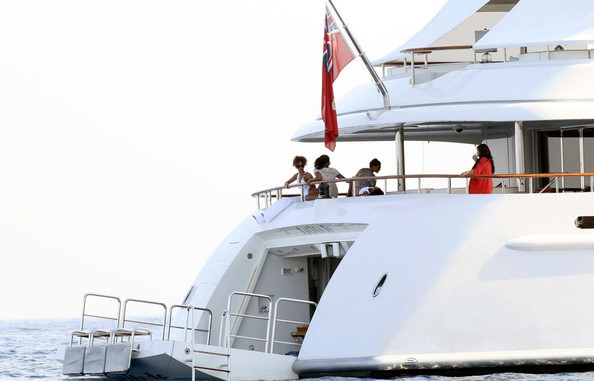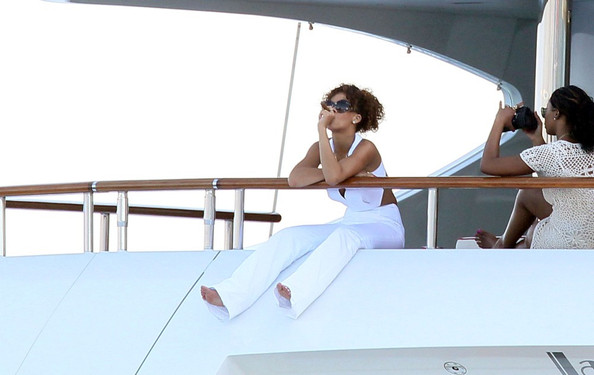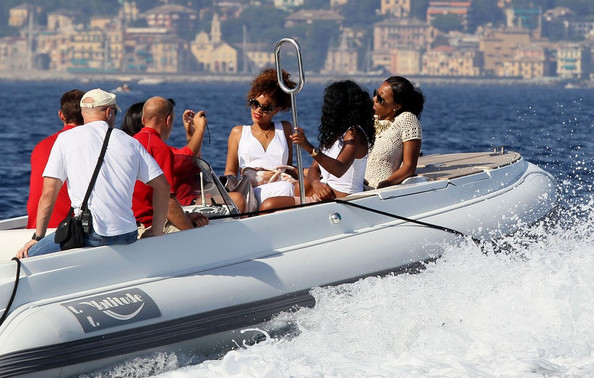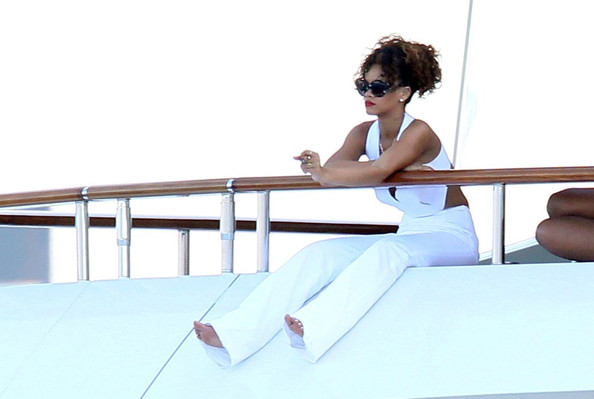 A month after the release of her debut album, Rihanna began working on her second studio album. A Girl like Me was released in April 2006.  Rolling Stone felt that "the burning rock guitar" and haunted strings of some of the album's tracks made "A Girl like Me […] likable." The album was a commercial success, charting in the top 10 in 13 countries. The album reached No. 1 in Canada and No. 5 in the United Kingdom and the United States, where it sold 115,000 copies in its first week.  The album became Rihanna's first to be certified Platinum by the RIAA, after selling over 1,000,000 units.  Its lead single, "SOS", was an international success, charting in the top five in 11 countries. The song reached No. 1 on the US Billboard Hot 100 and in Australia, her first to reach this chart position. "Unfaithful", the album's second single, reached the top 10 in 18 countries, including No. 1 in Canada and Switzerland. Two more singles were released from the album: "We Ride" and "Break It Off".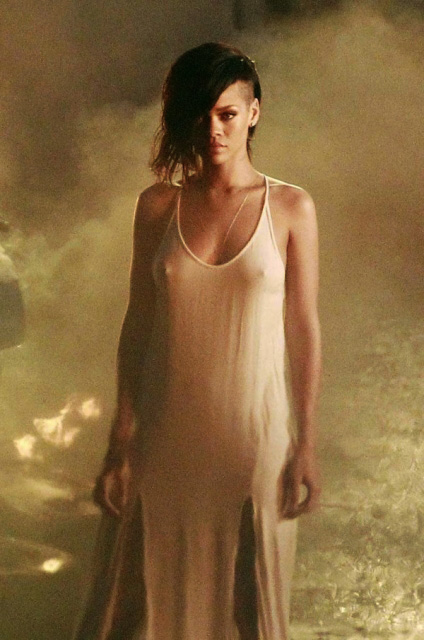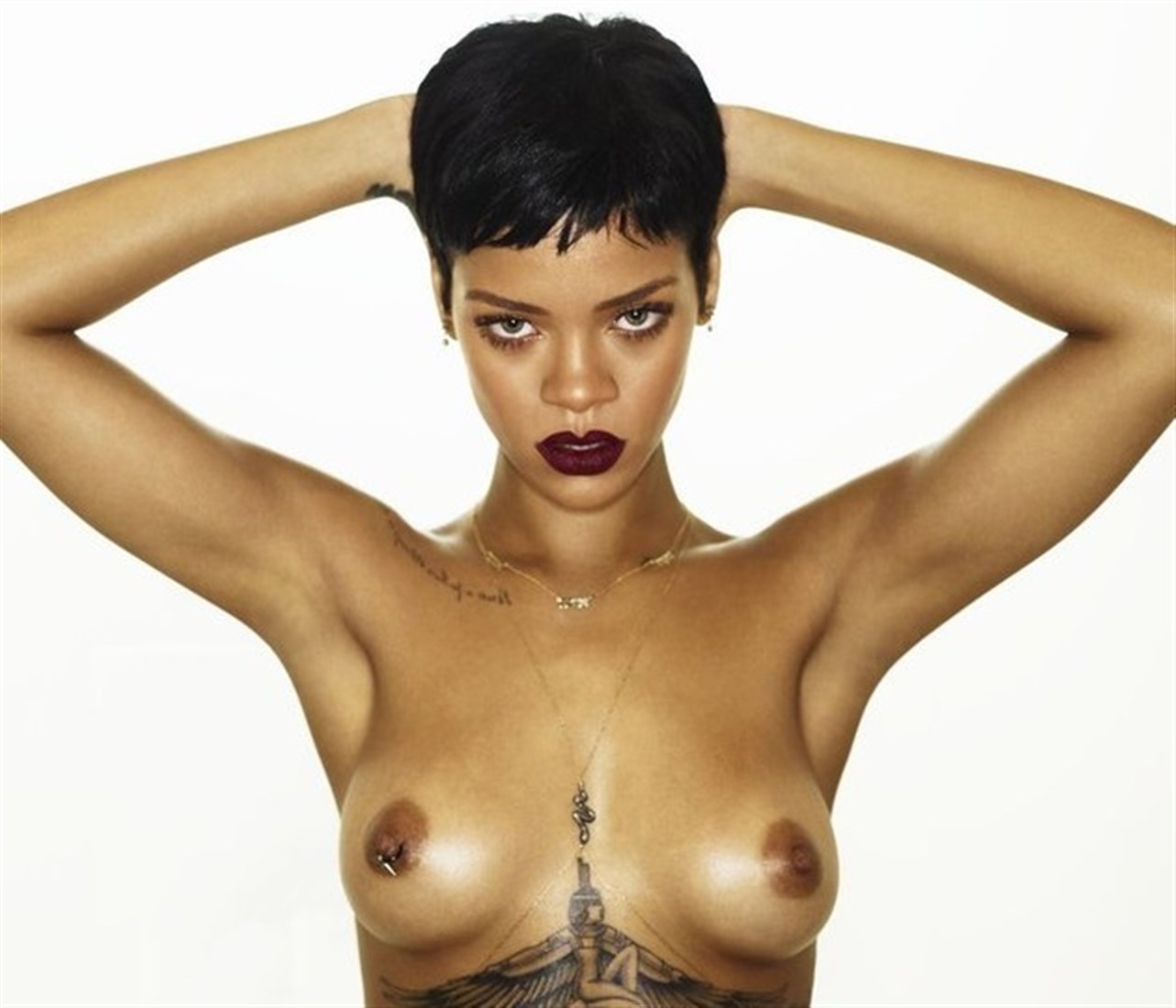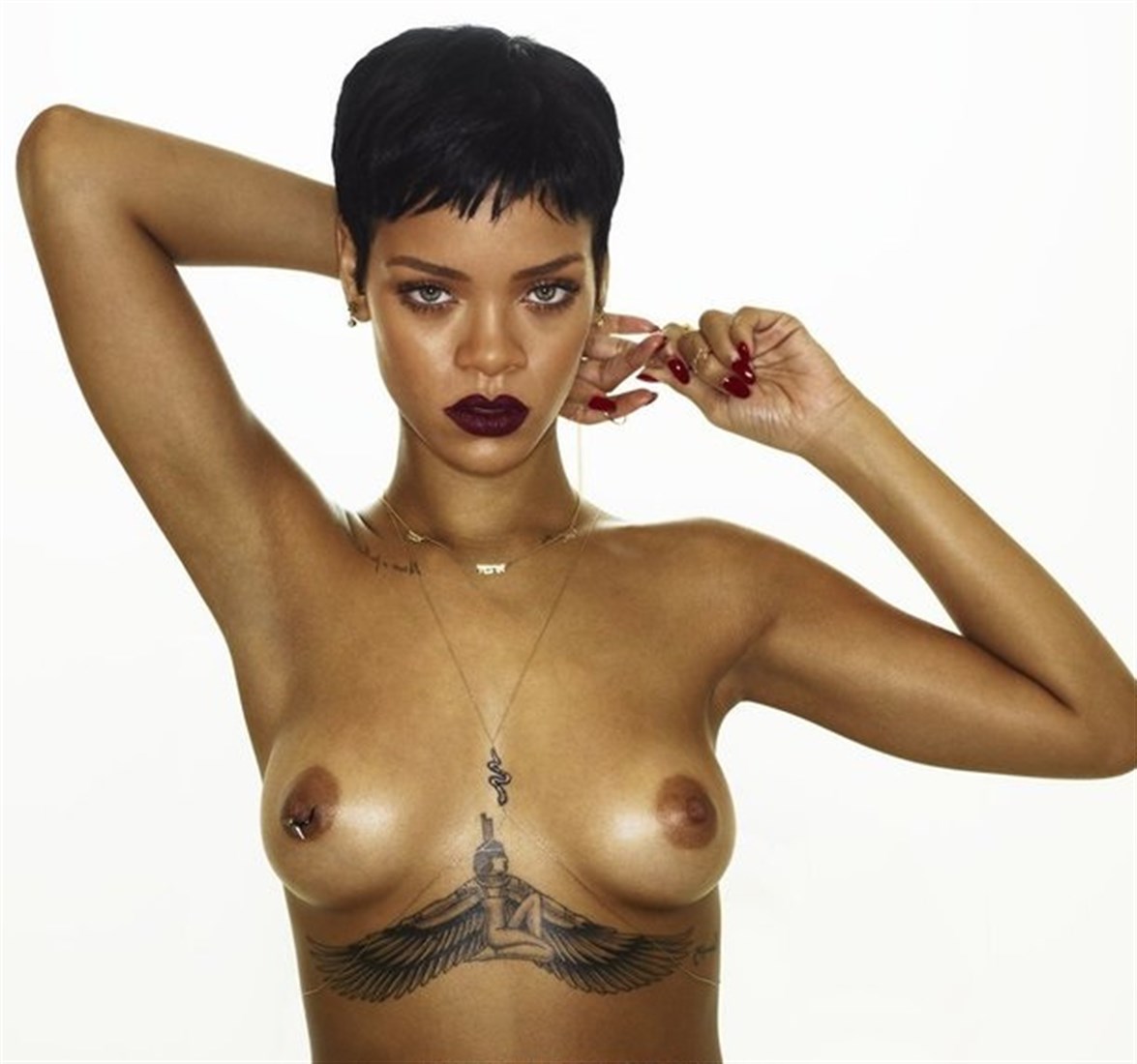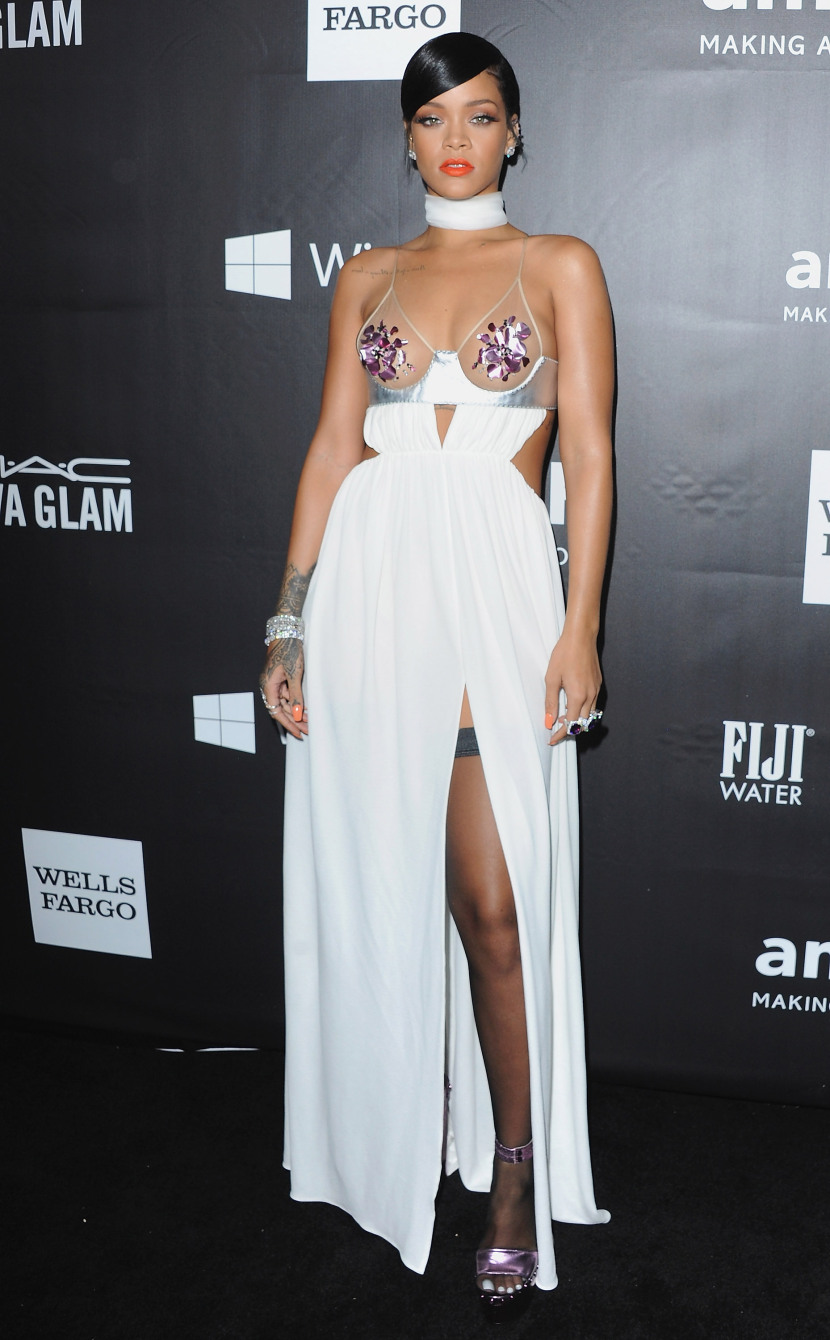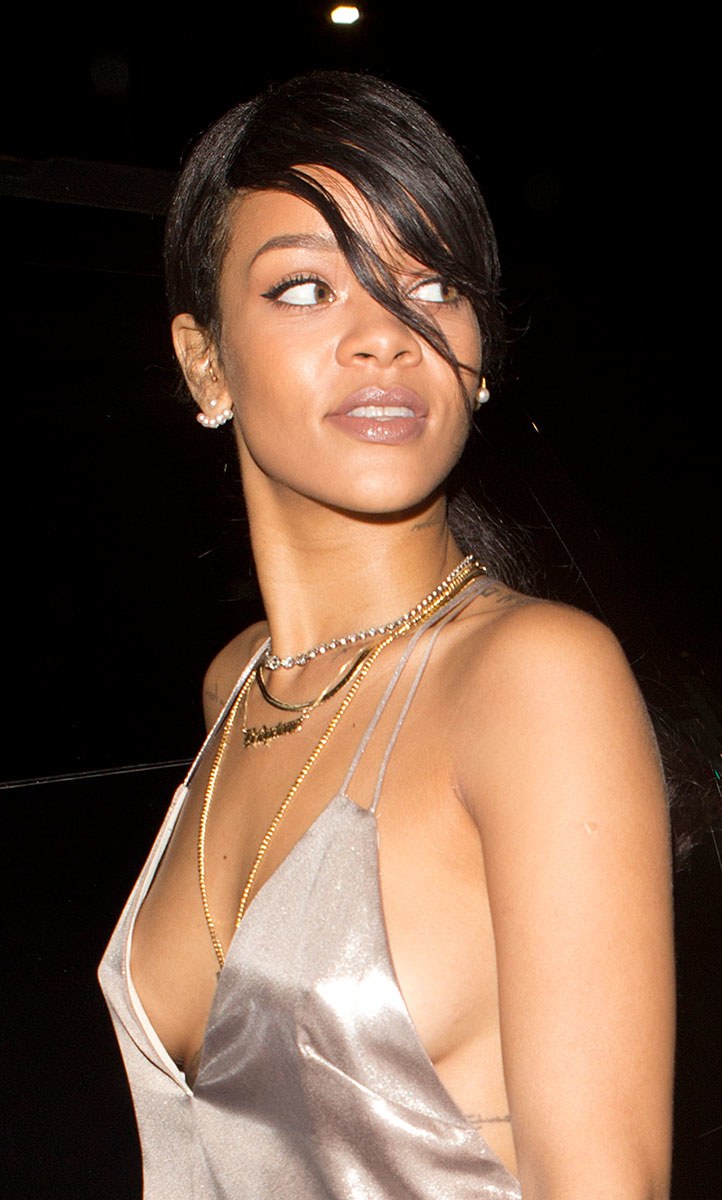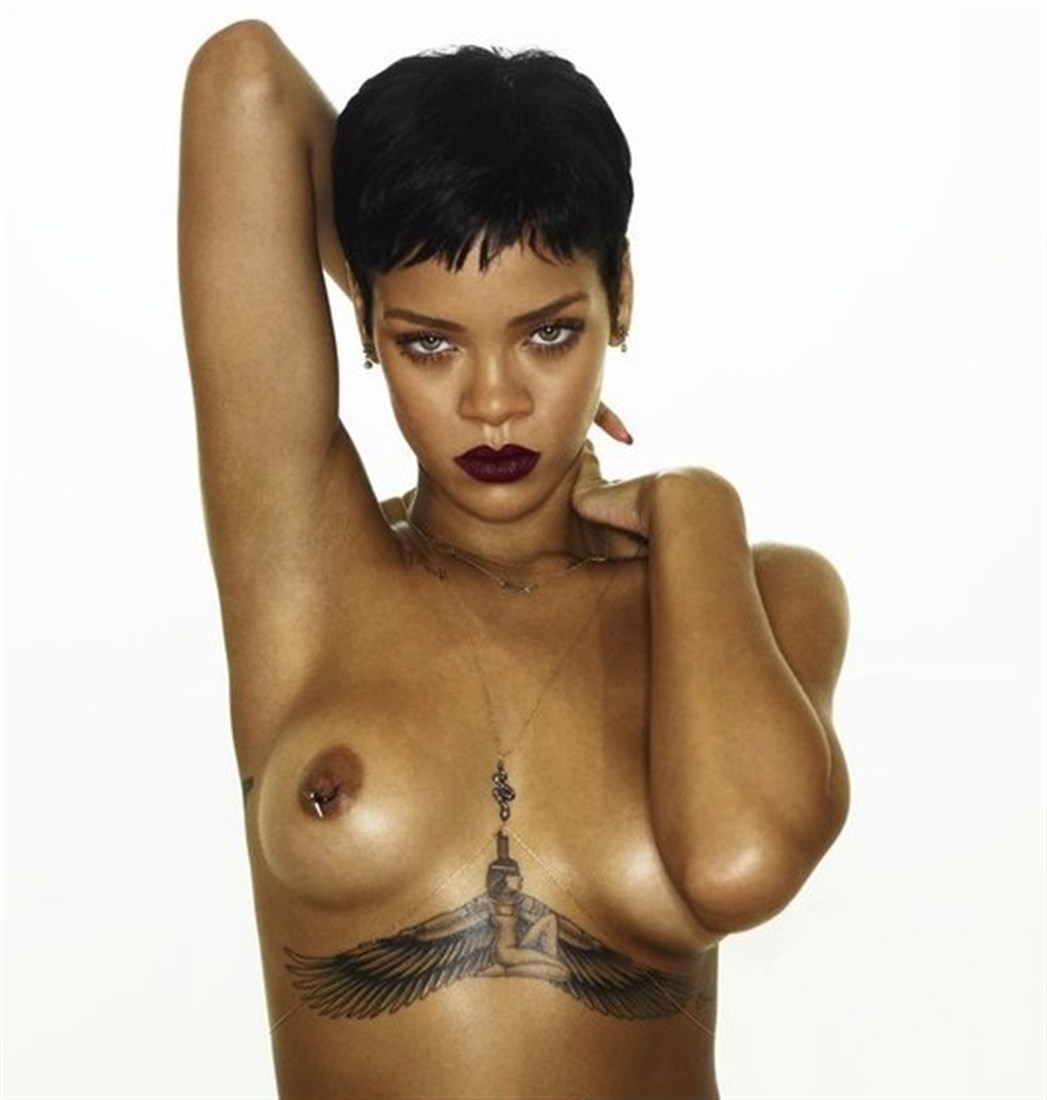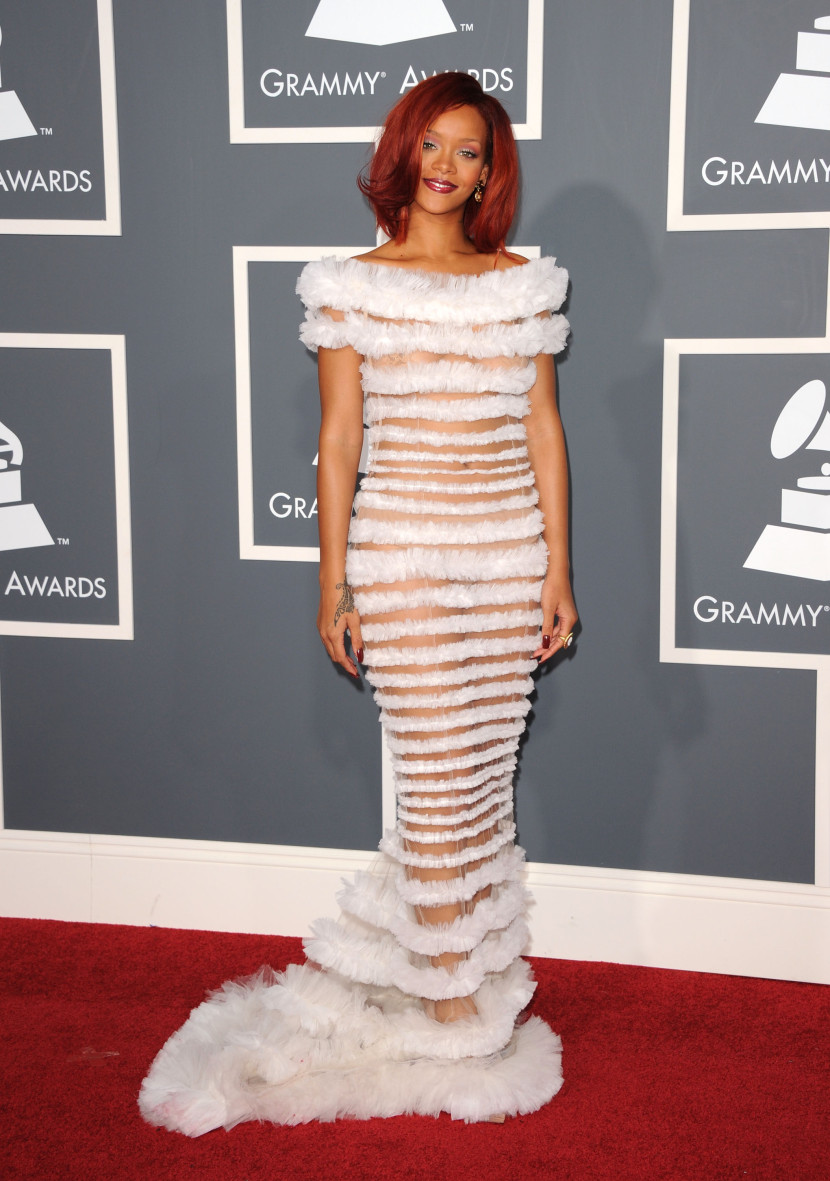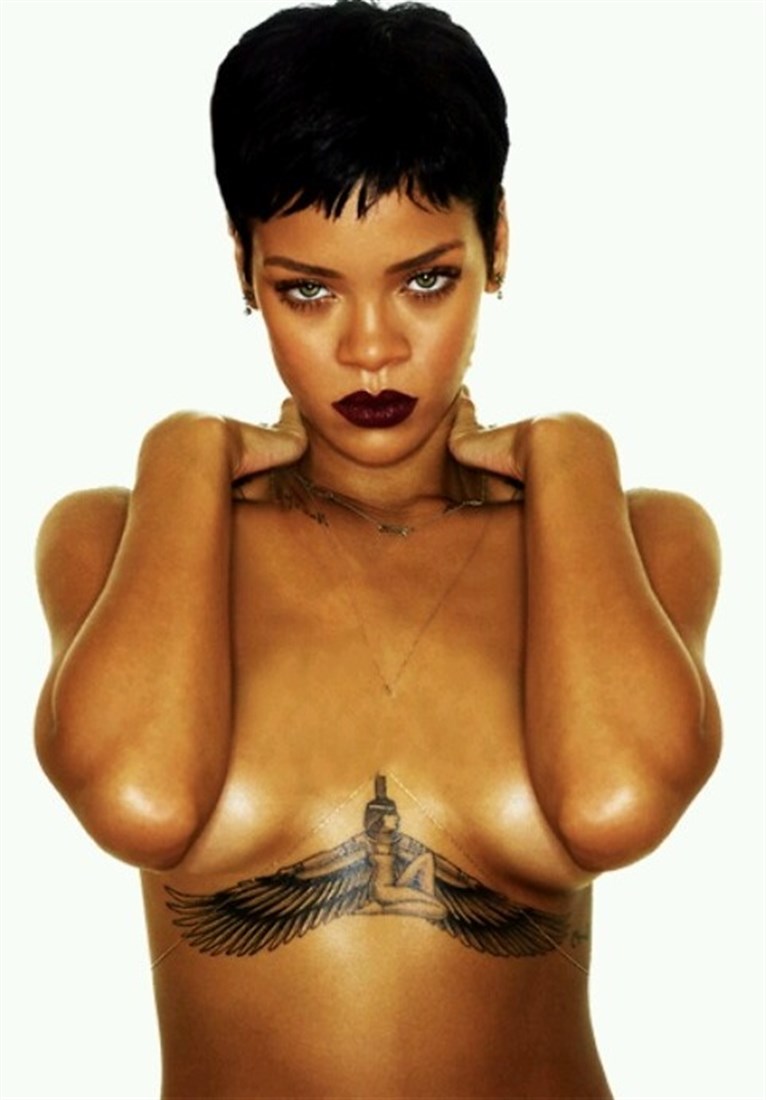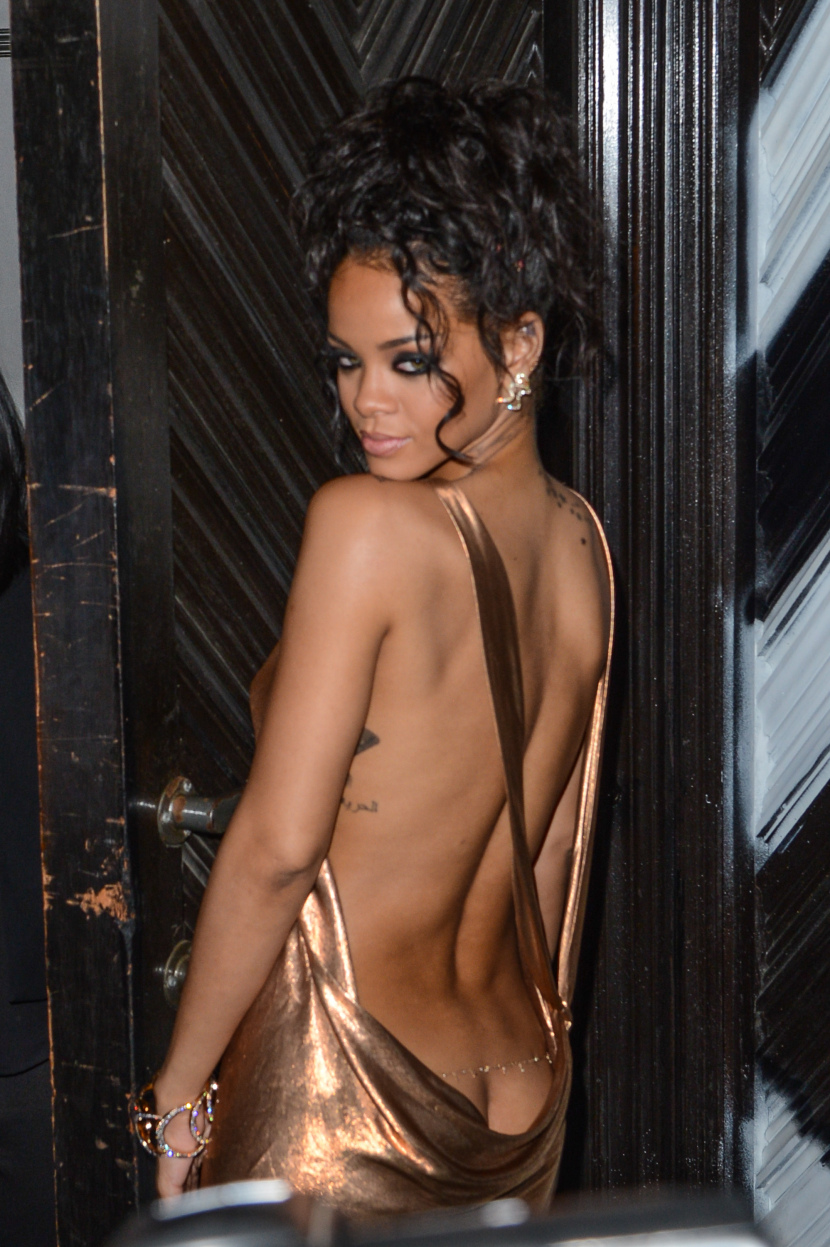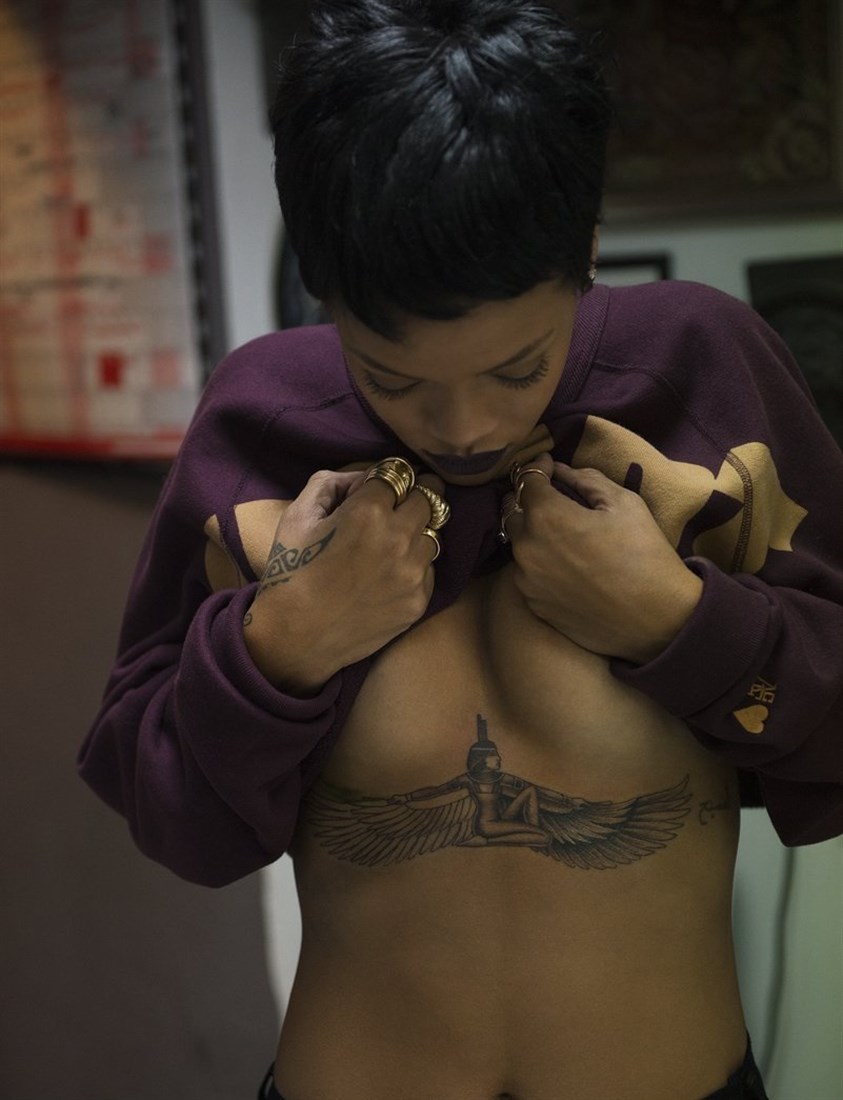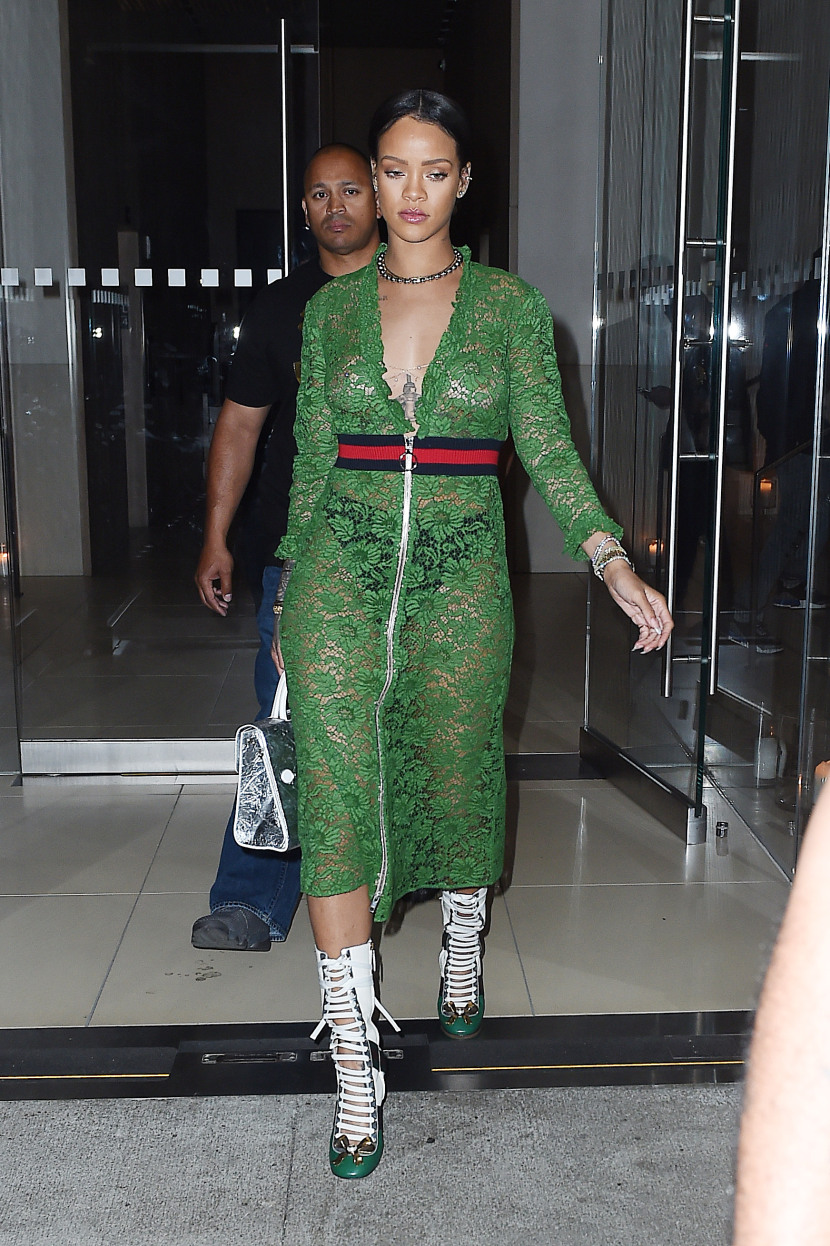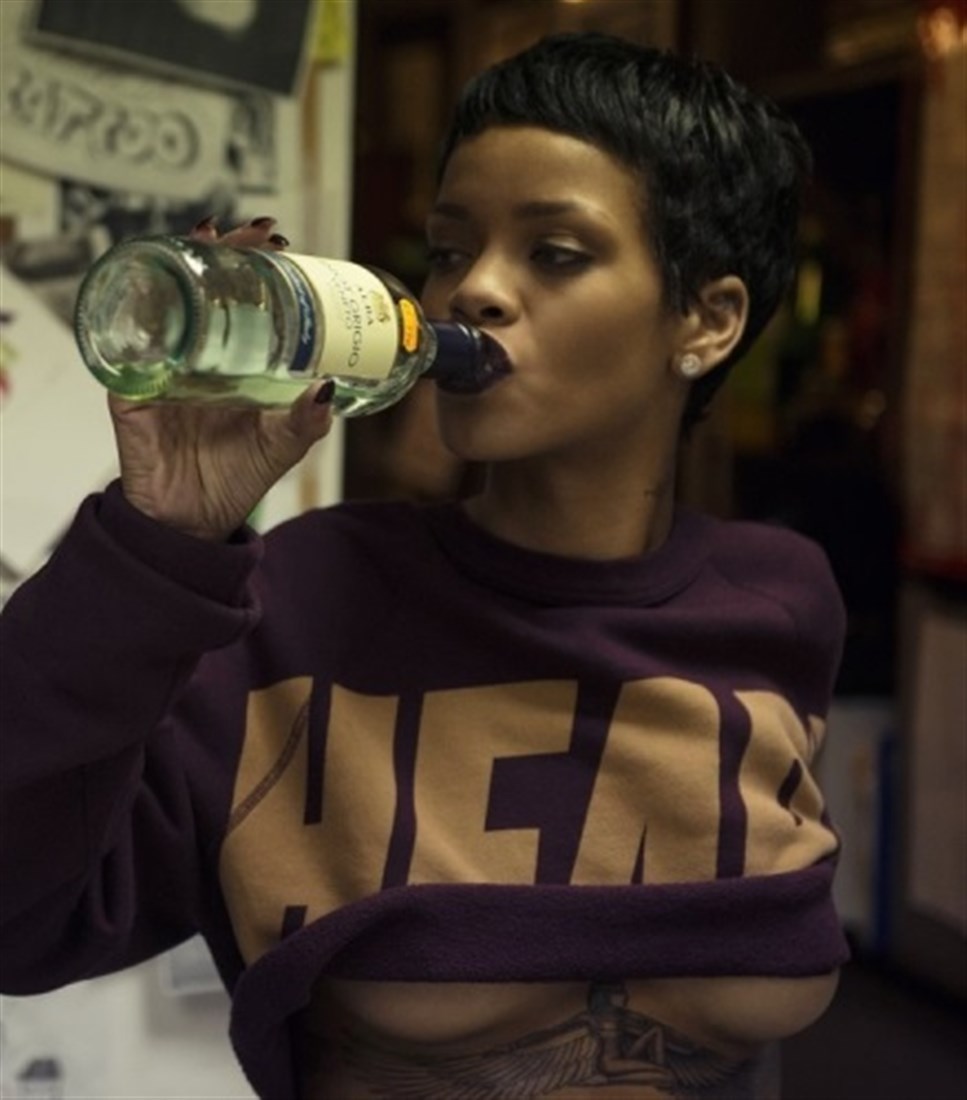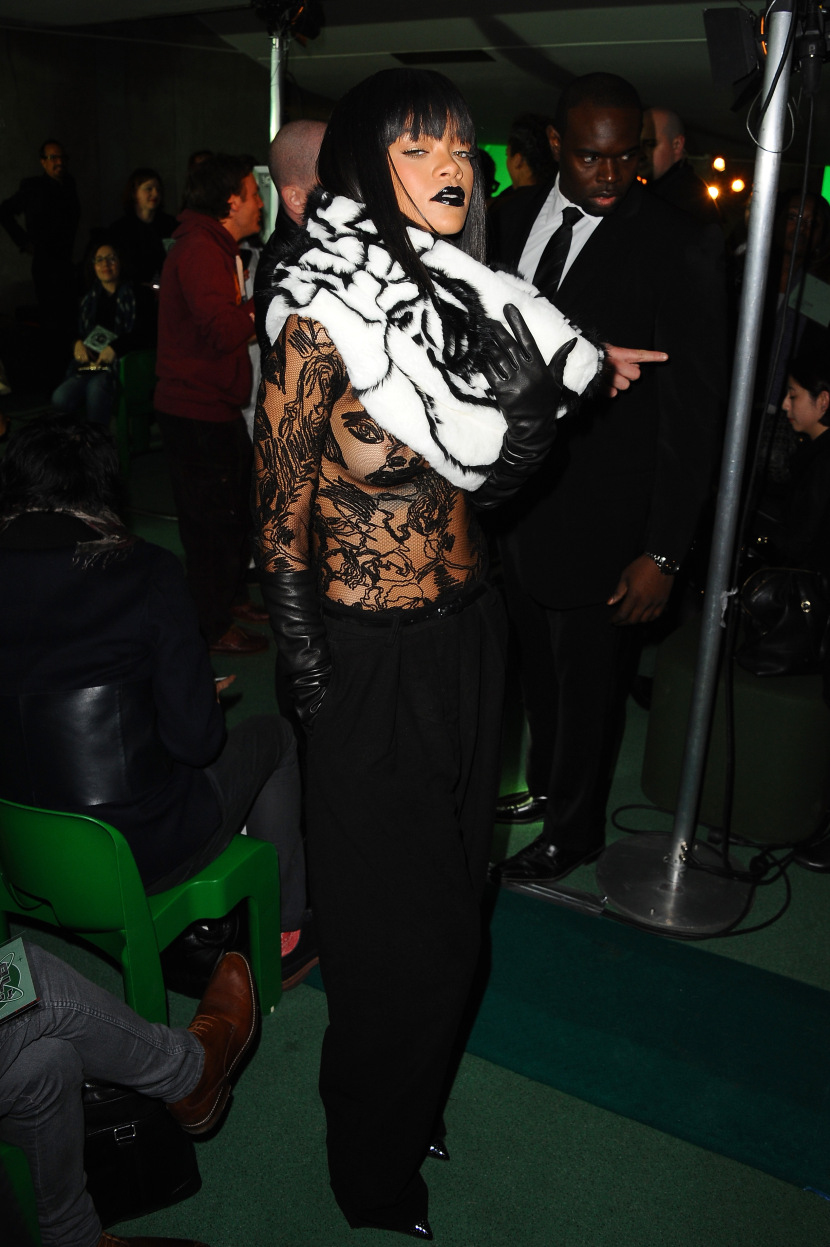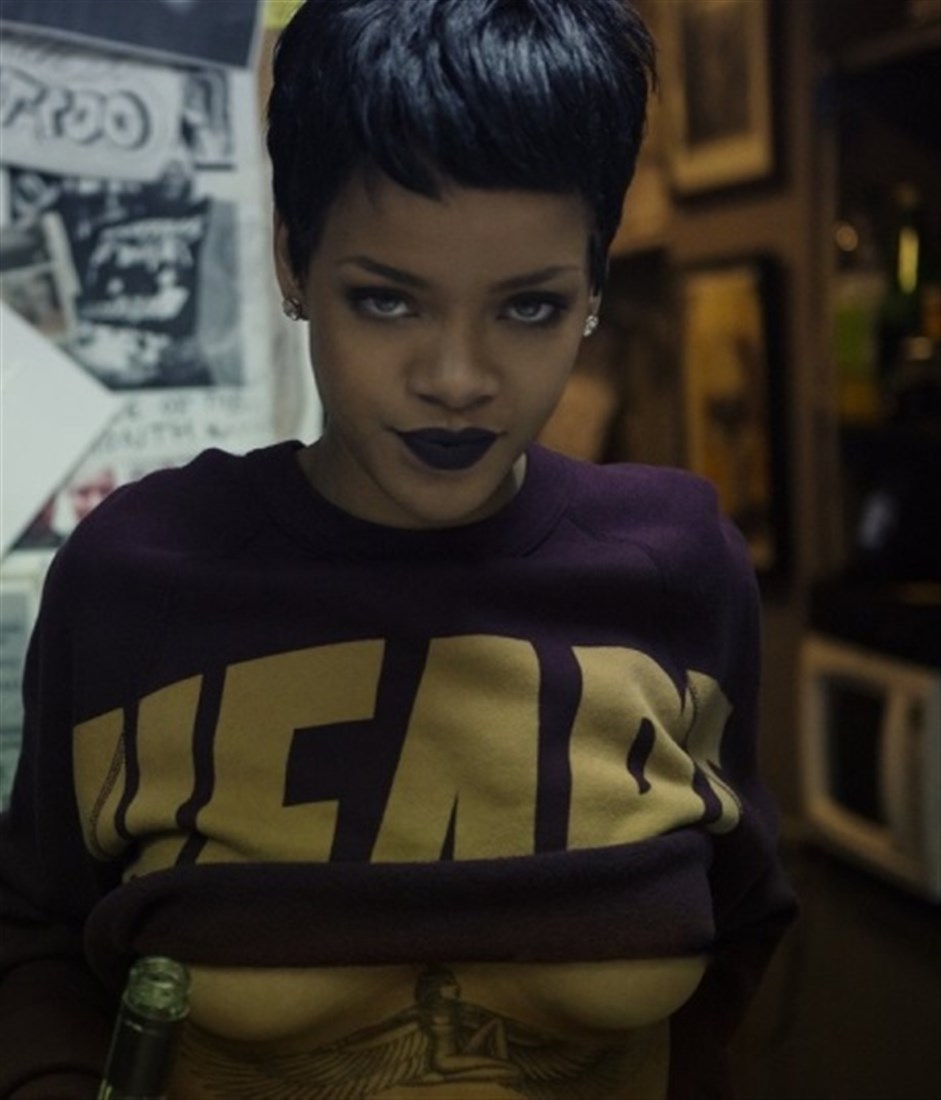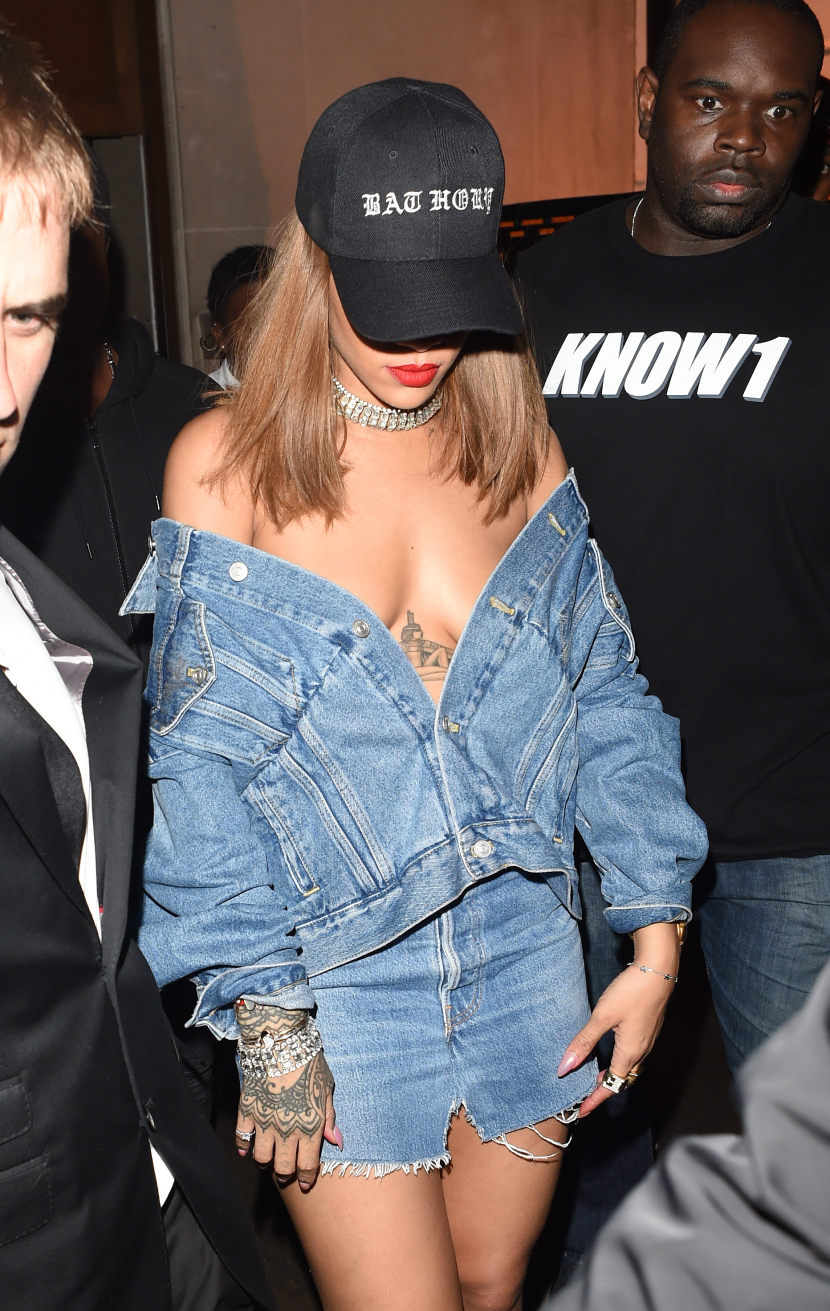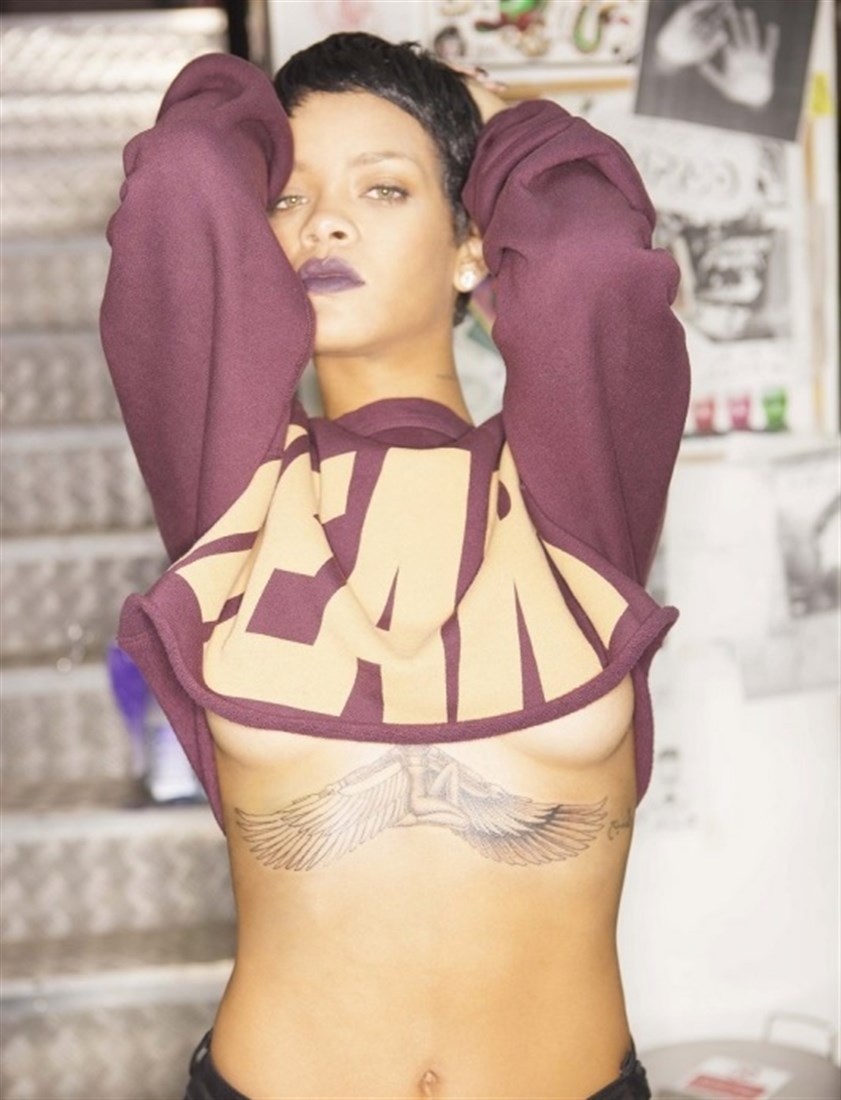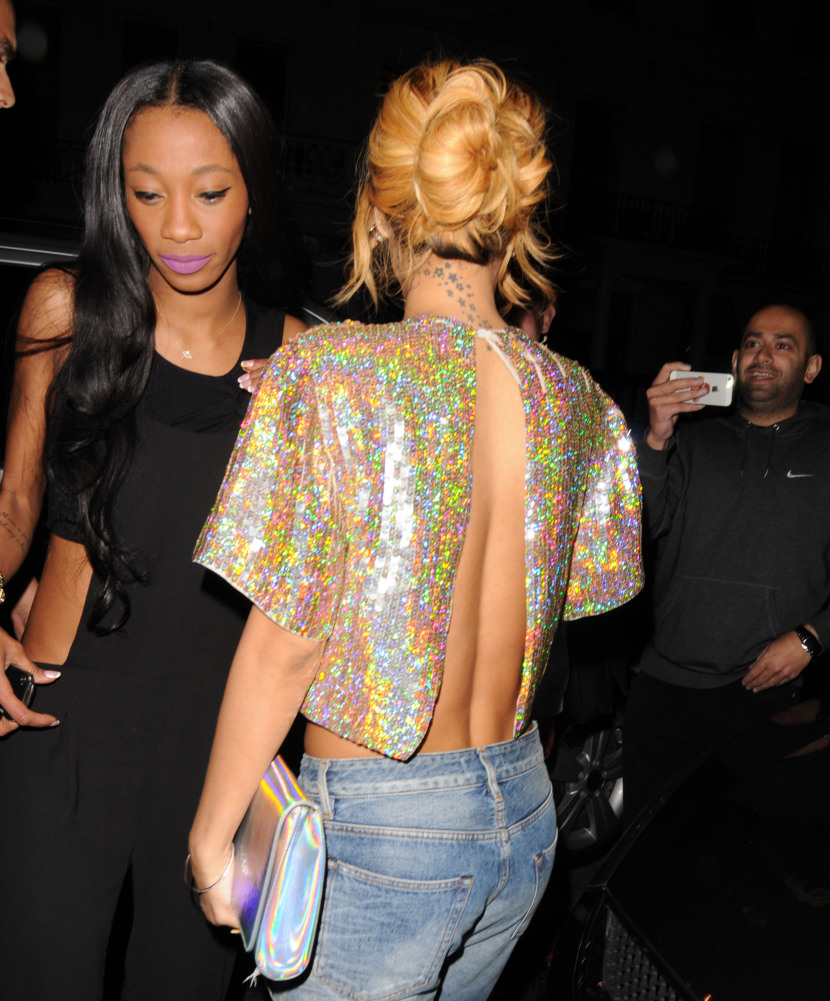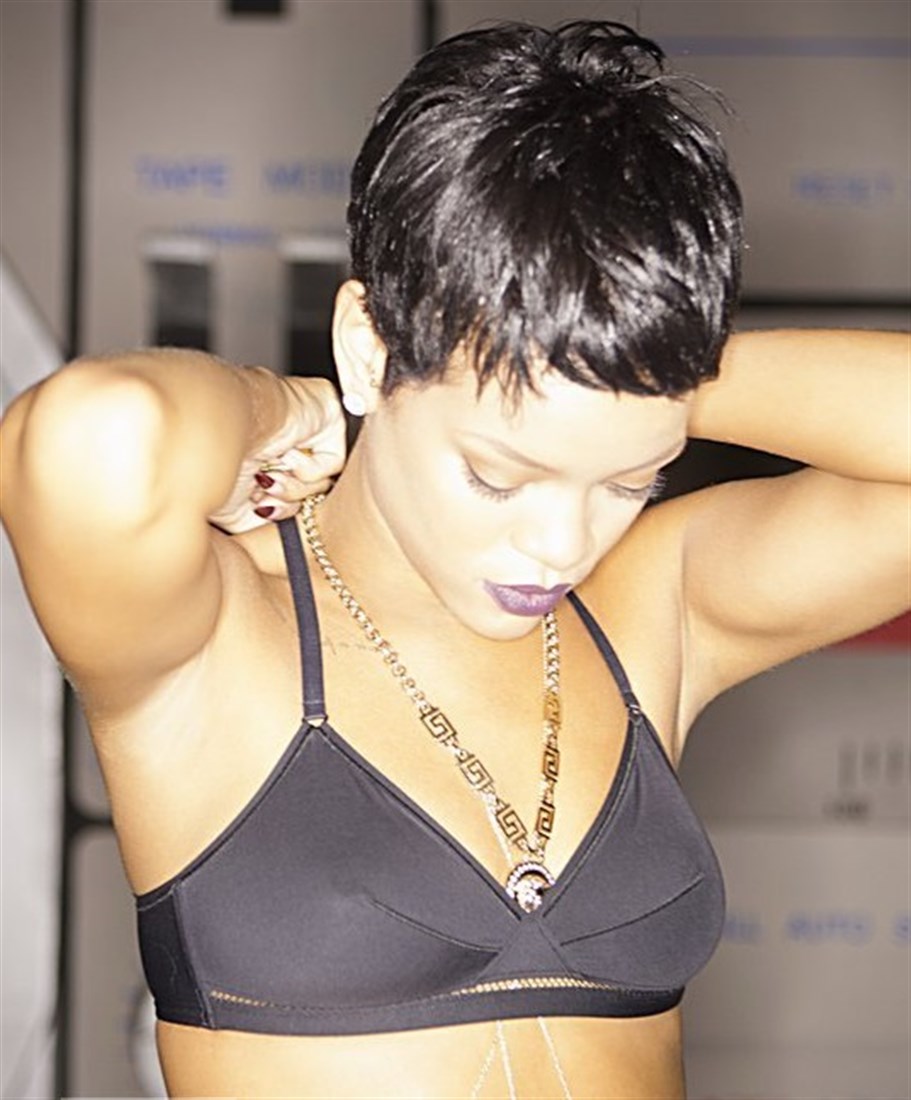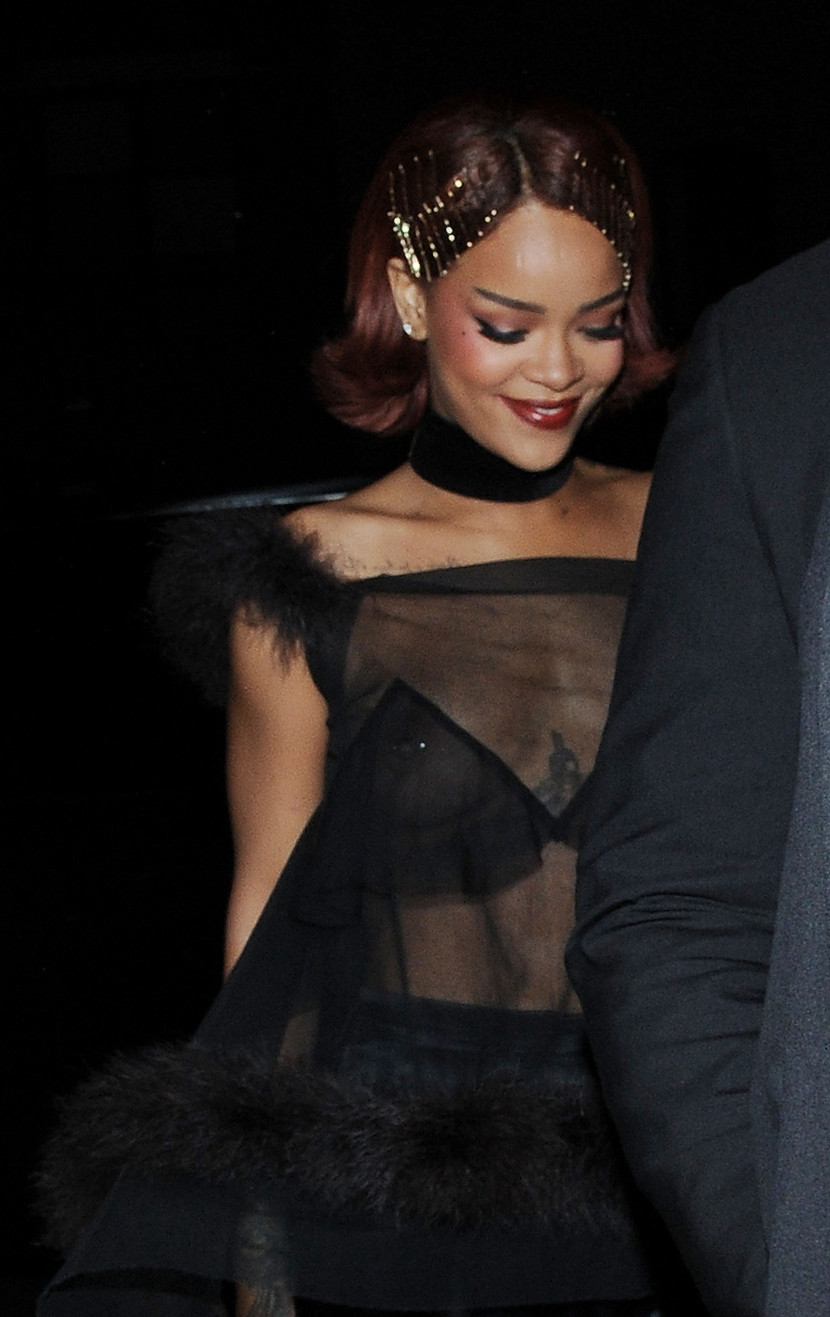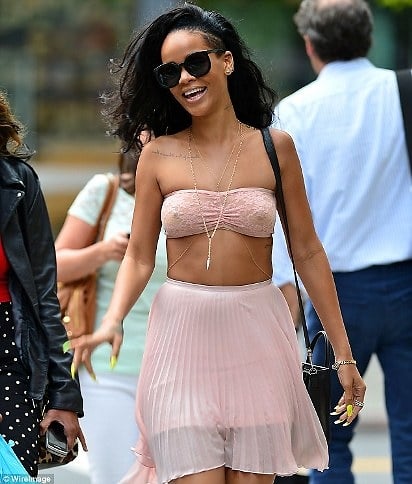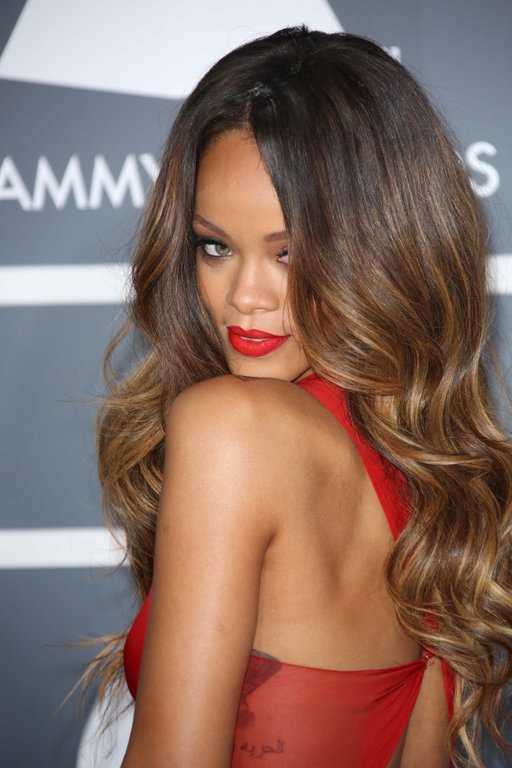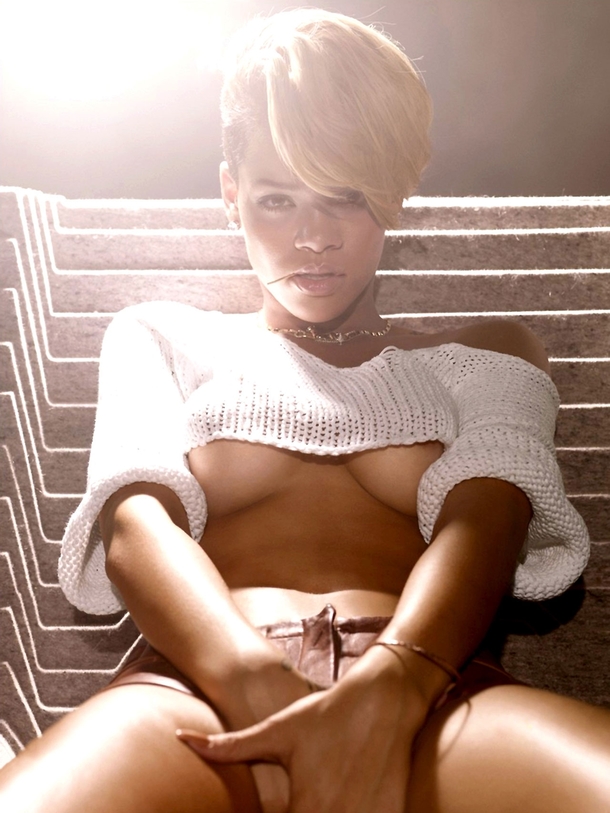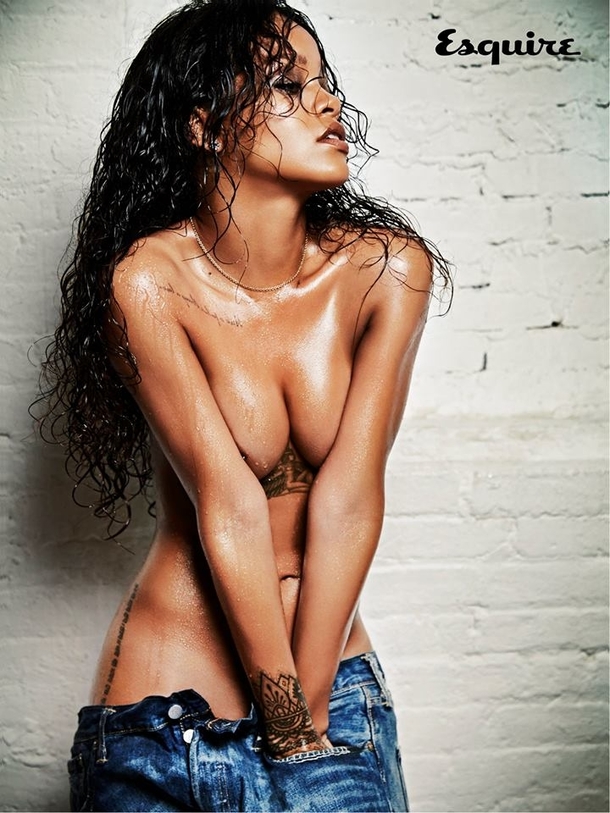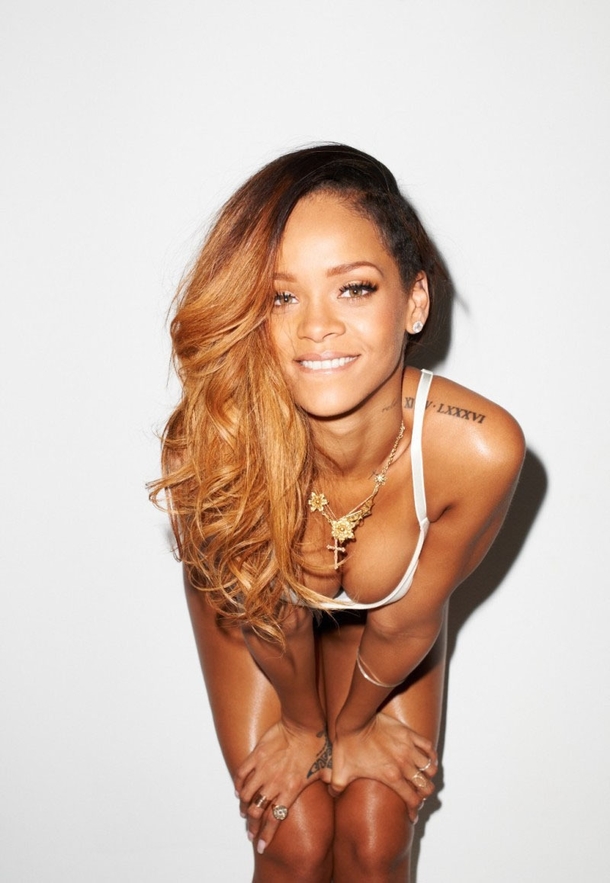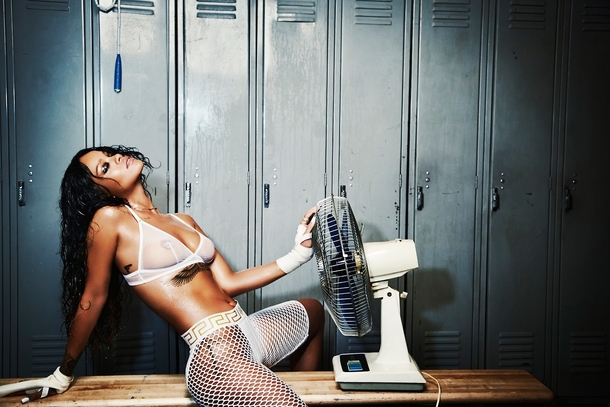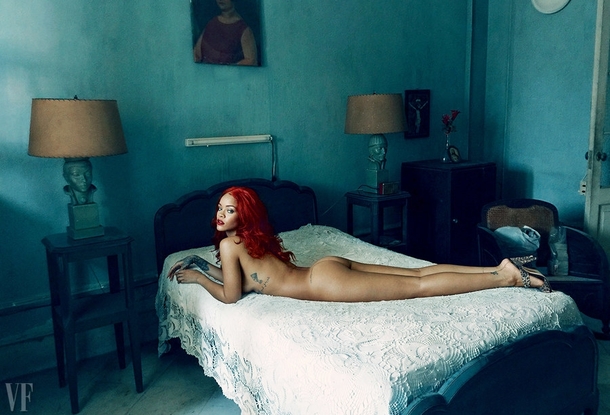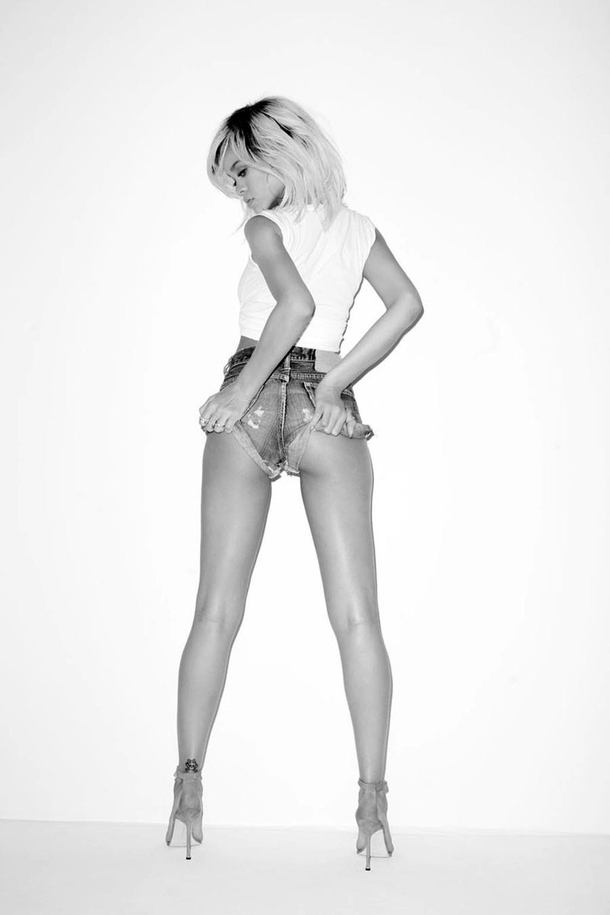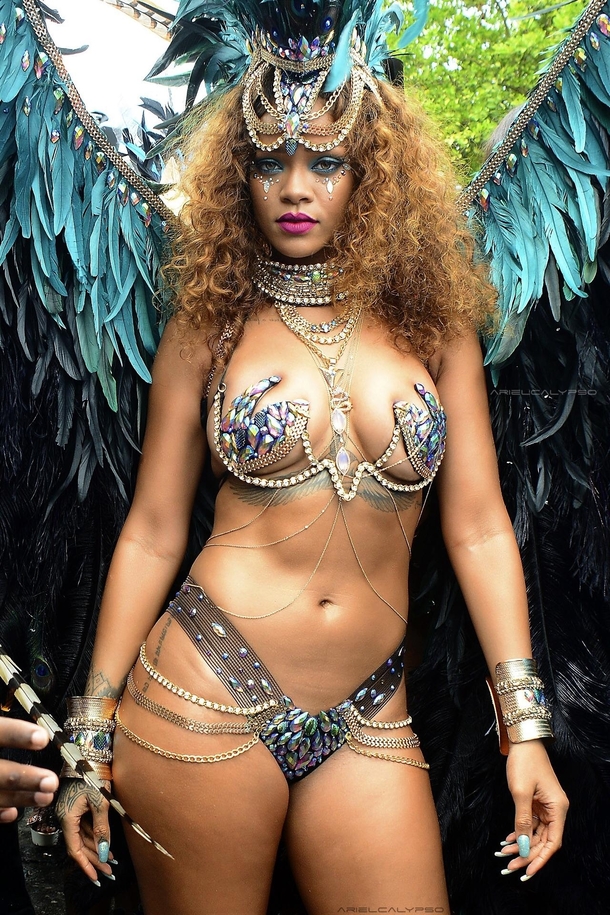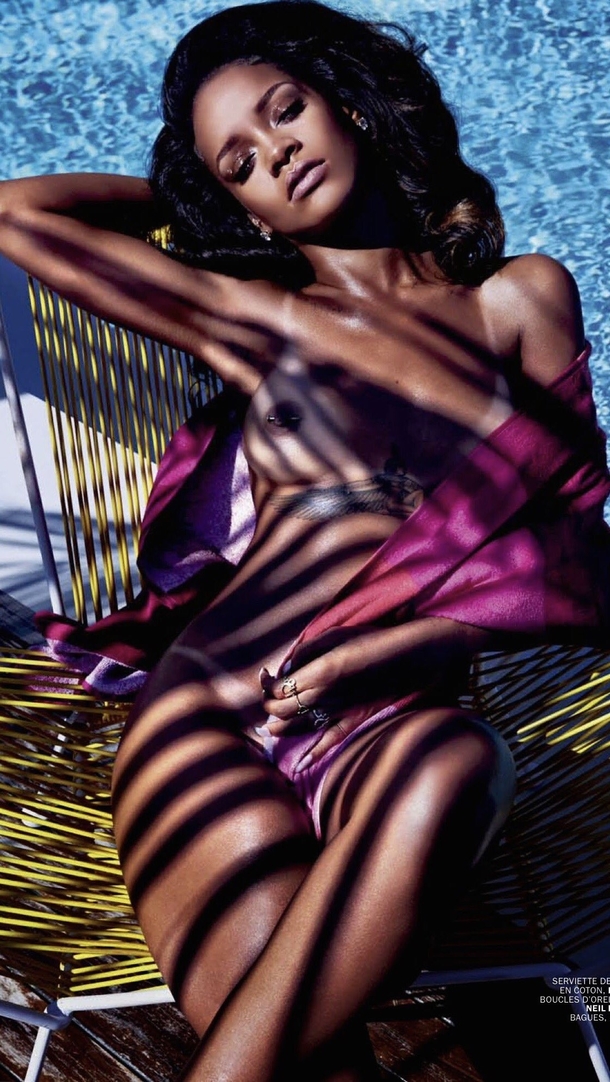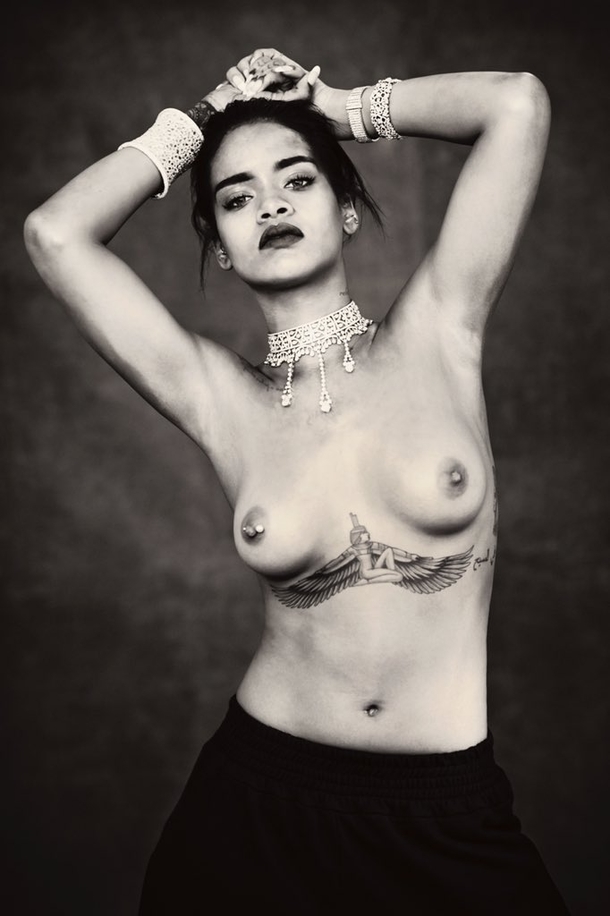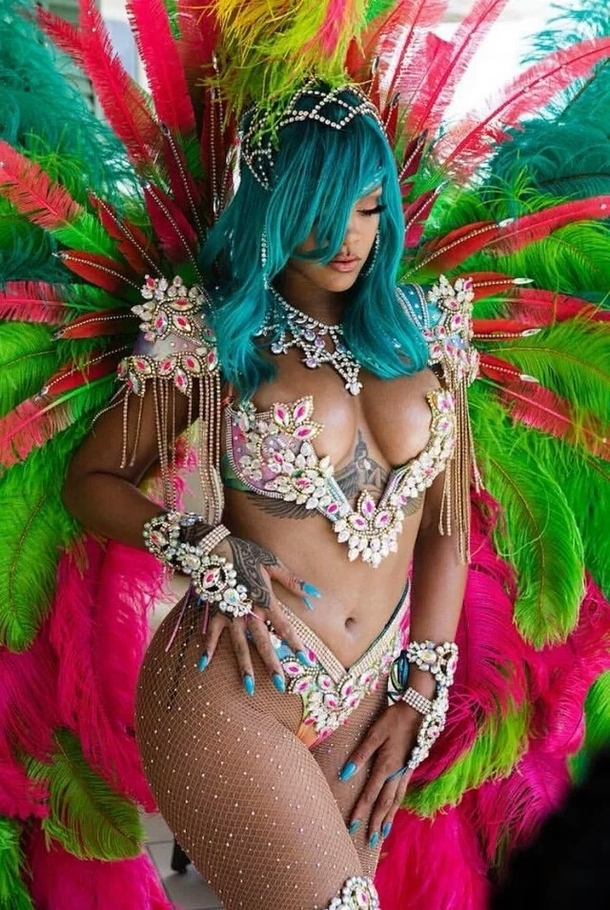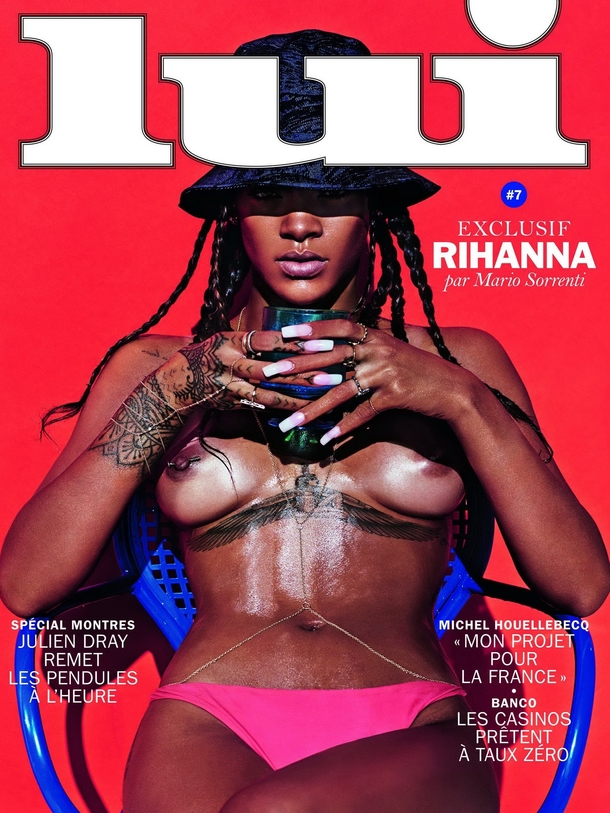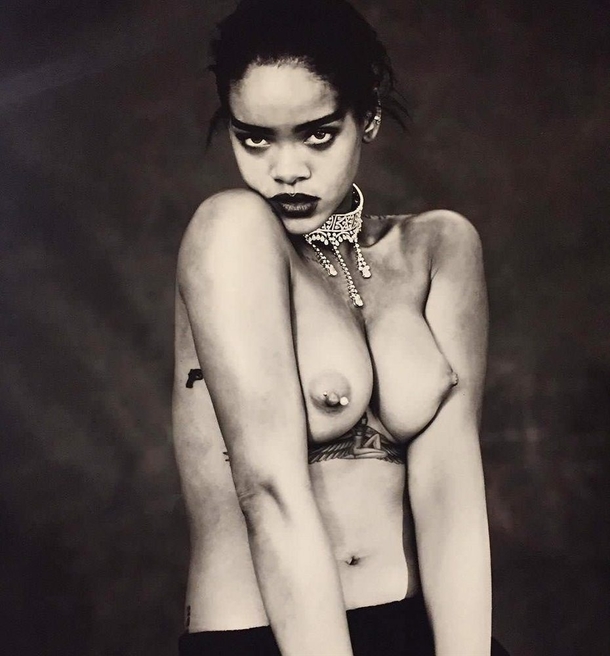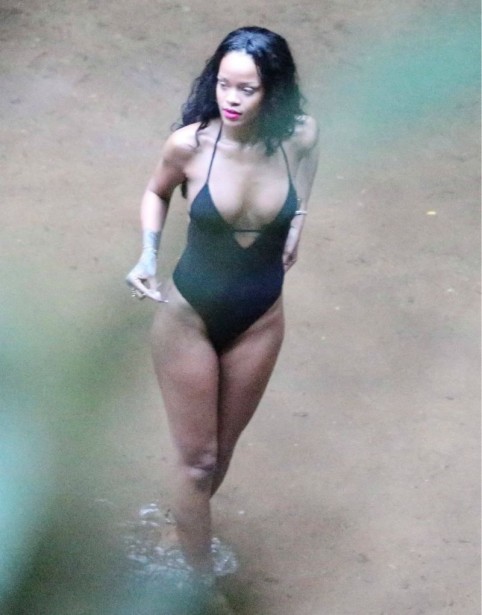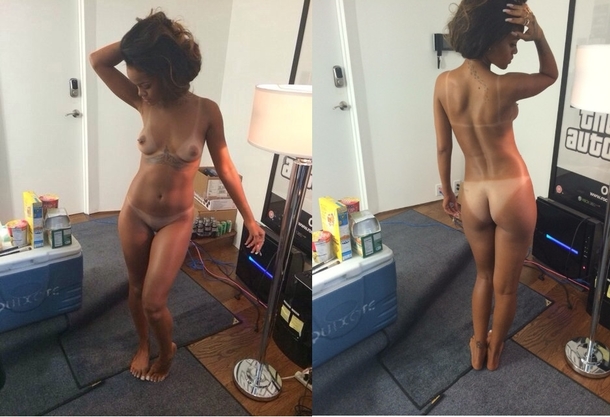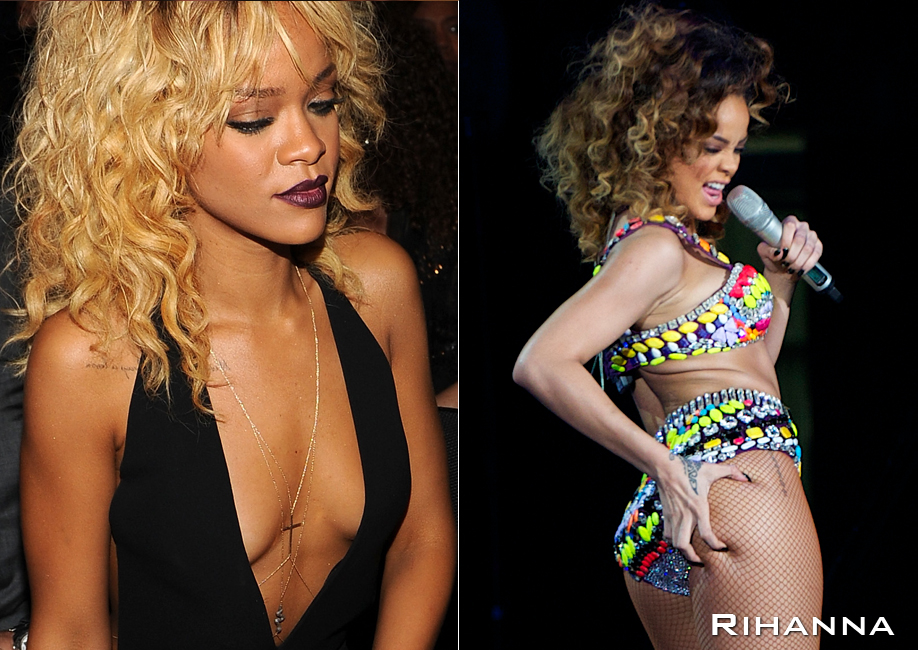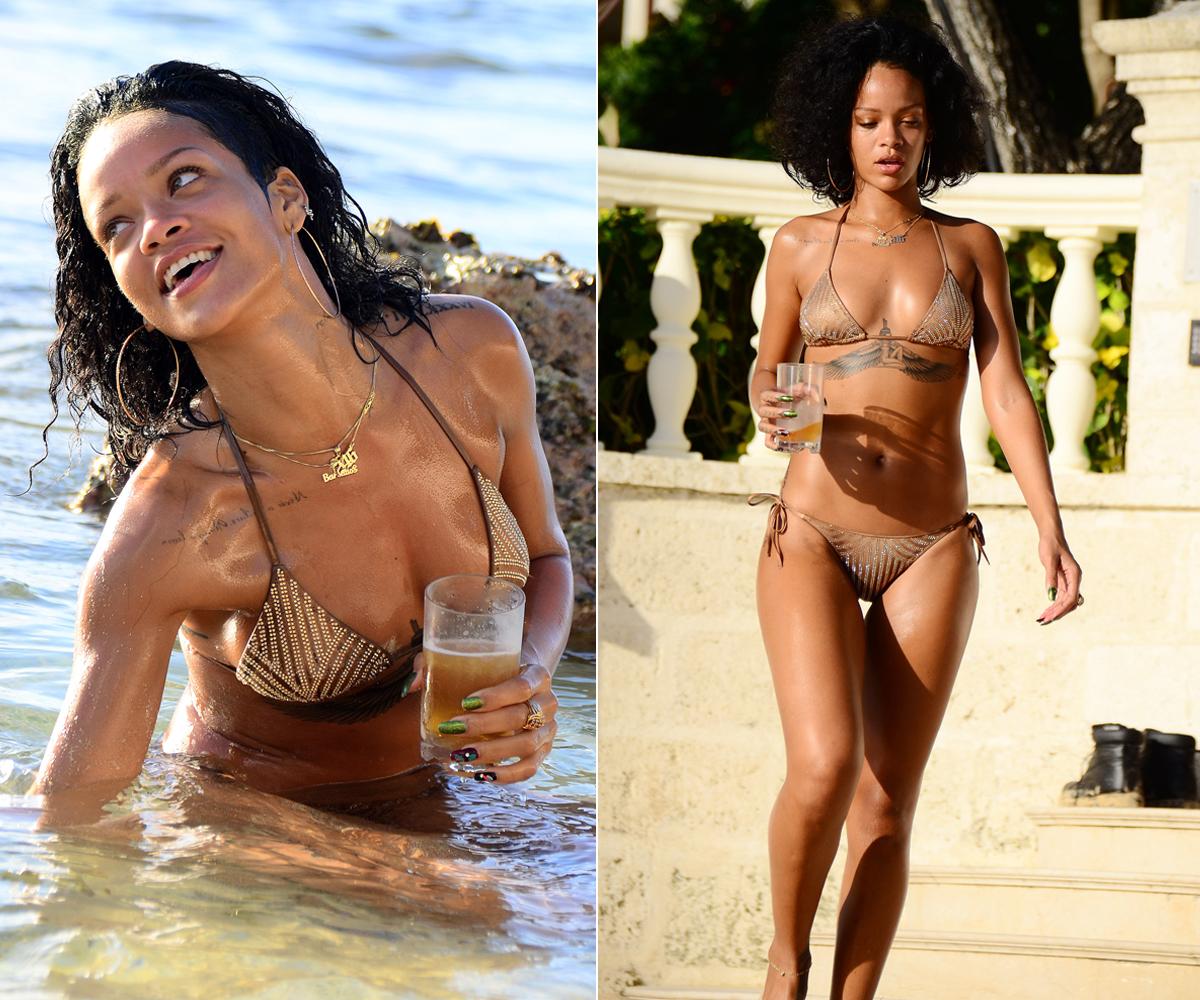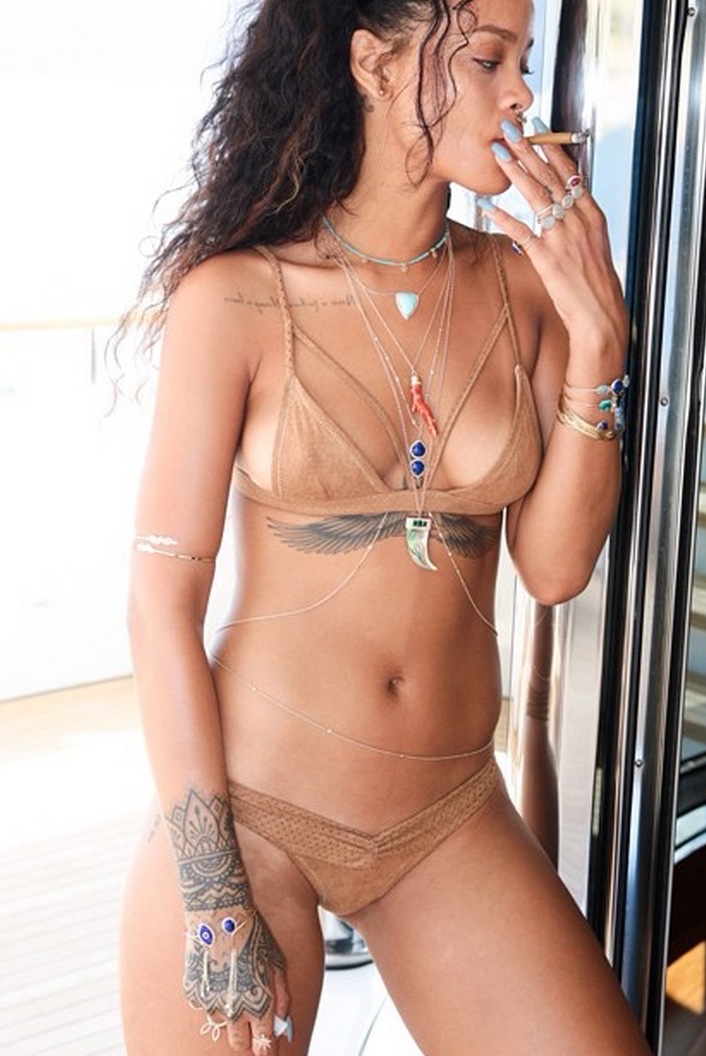 In early 2007, Rihanna appeared on the single "Roll It" with Jamaican band J-Status and fellow Barbadian singer-songwriter Shontelle. The song appeared on J-Status' debut album The Beginning, released in several European countries only. Around that time, Rihanna had already begun work on her third studio album, Good Girl Gone Bad. With the help of producers Timbaland, Tricky Stewart and Sean Garrett she embraced a new musical direction through uptempo dance tracks. Released in May 2007, the album charted at No. 2 in Australia and the US and topped the charts in multiple countries, including Brazil, Canada, Ireland and the UK. The album received the most positive critical reviews of her first three albums.
The lead single, "Umbrella", topped the charts in 13 countries and remained at No. 1 in the UK for 10 consecutive weeks, the longest-running No. 1 single there since Wet Wet Wet's single "Love Is All Around" spent 15 weeks at the top in 1994. It was Rihanna's first single to be named one of the best-selling singles worldwide, with sales of over 8 million copies. The songs "Shut Up and Drive", "Hate That I Love You" (featuring Ne-Yo) and "Don't Stop the Music" were also released as singles, with the latter becoming an international hit. In support of the album, Rihanna began the Good Girl Gone Bad Tour in September 2007, with 80 shows across the US, Canada and Europe. Rihanna was nominated for several 2008 Grammy Awards for Good Girl Gone Bad, winning Best Rap/Sung Collaboration for "Umbrella" alongside Jay-Z, her first Grammy Award.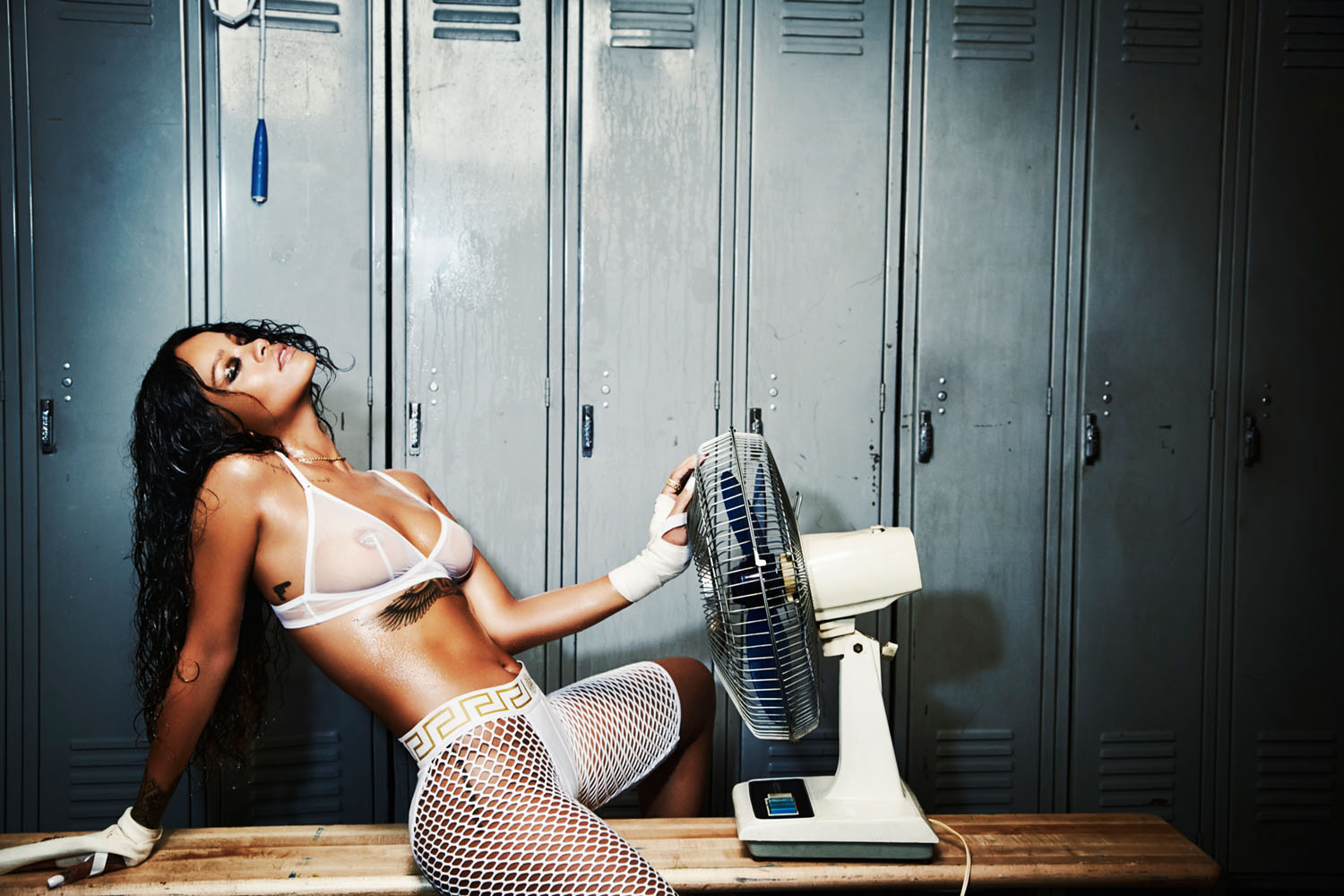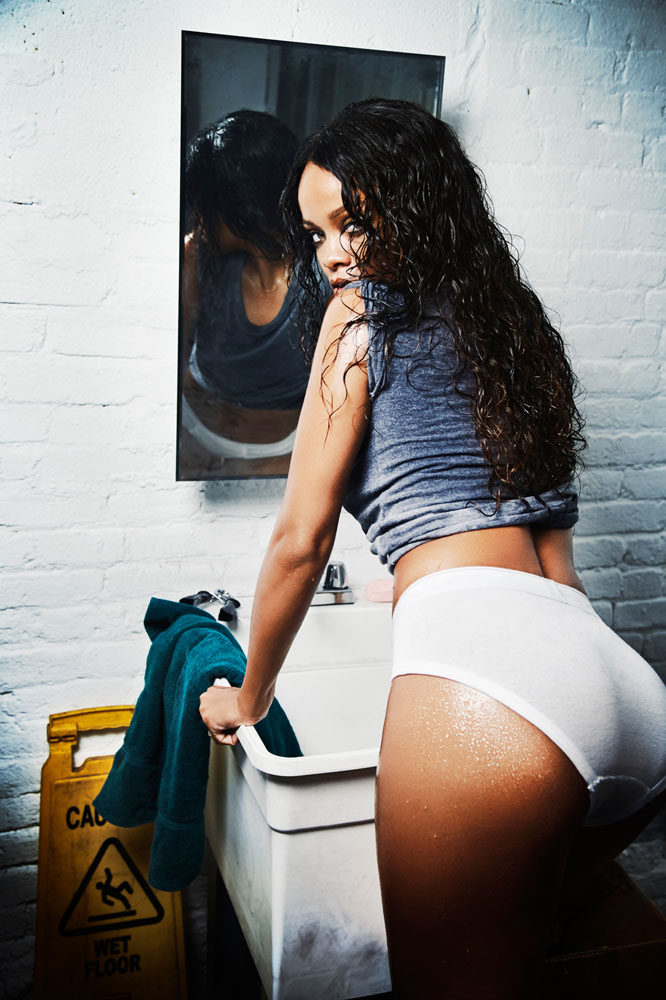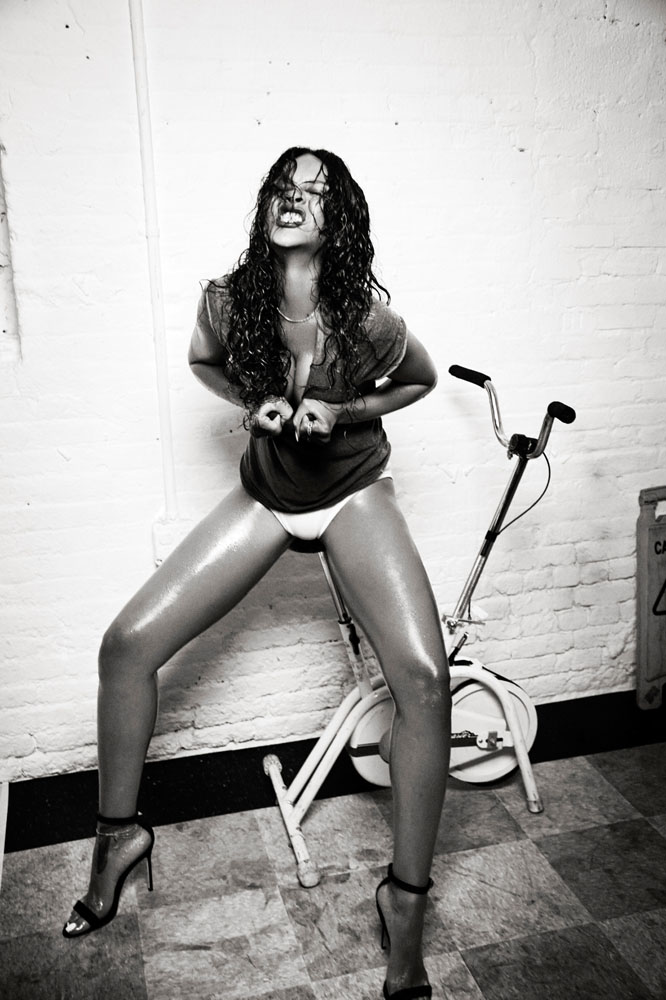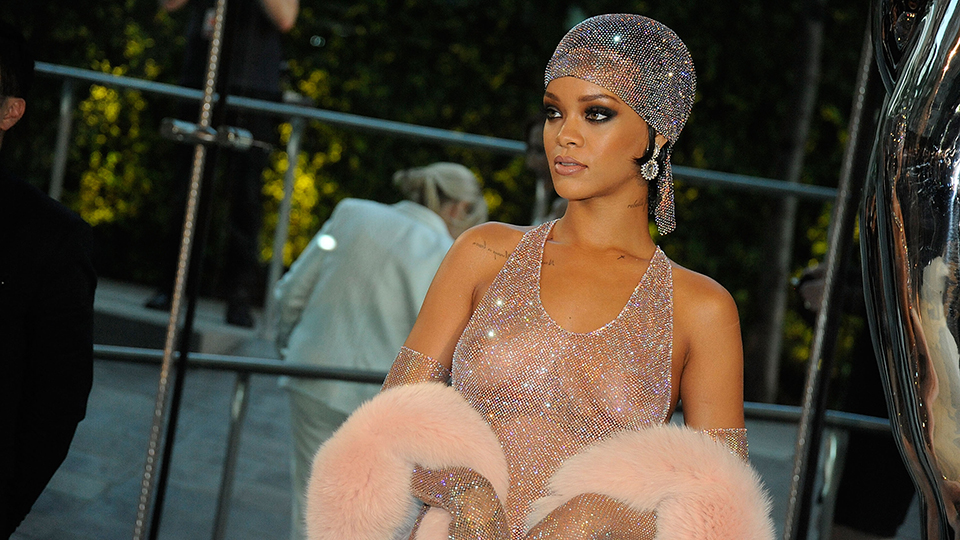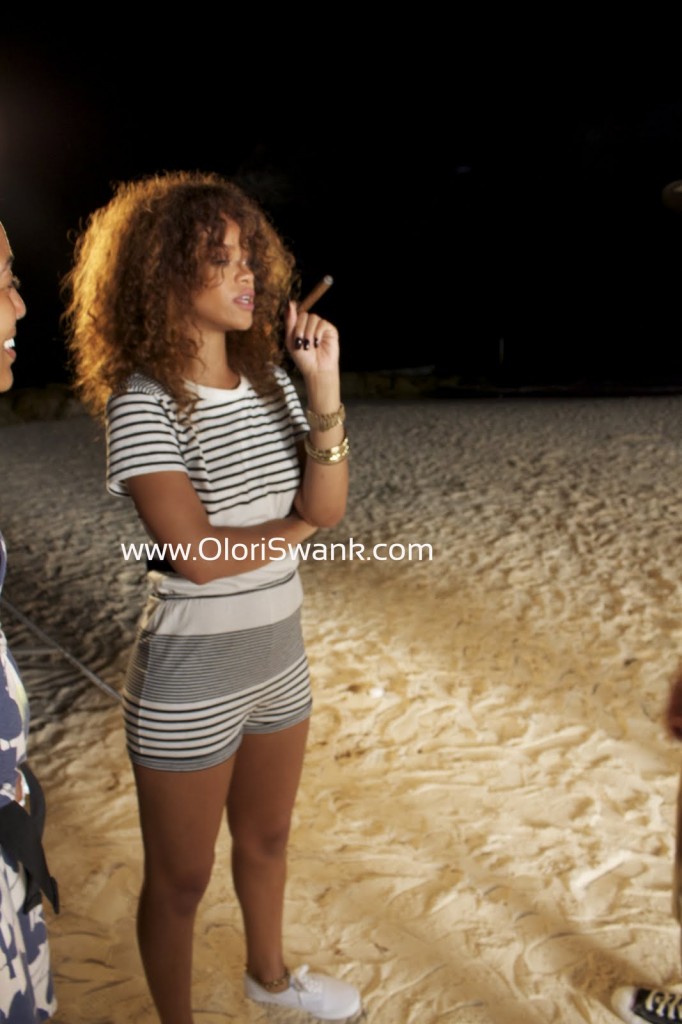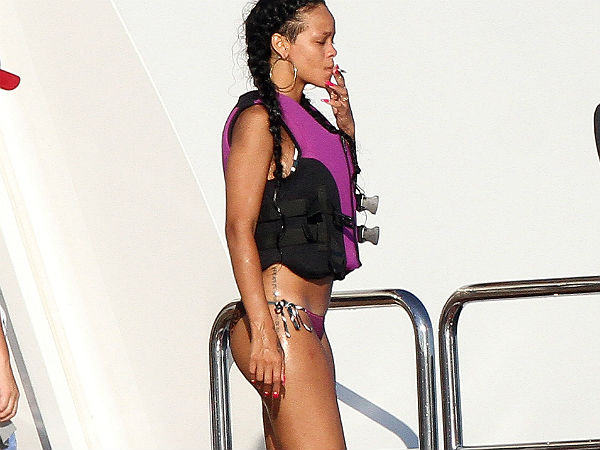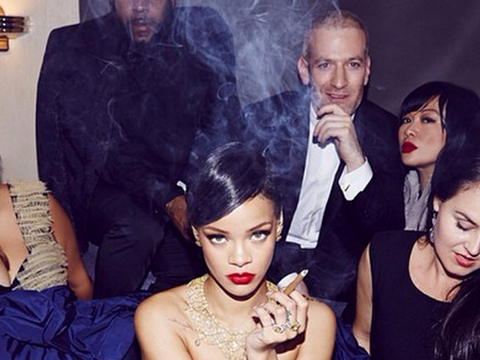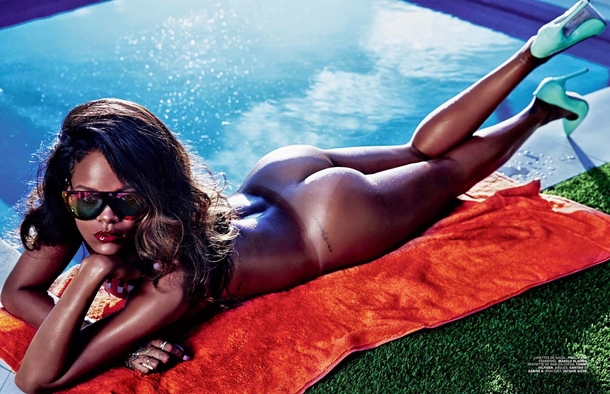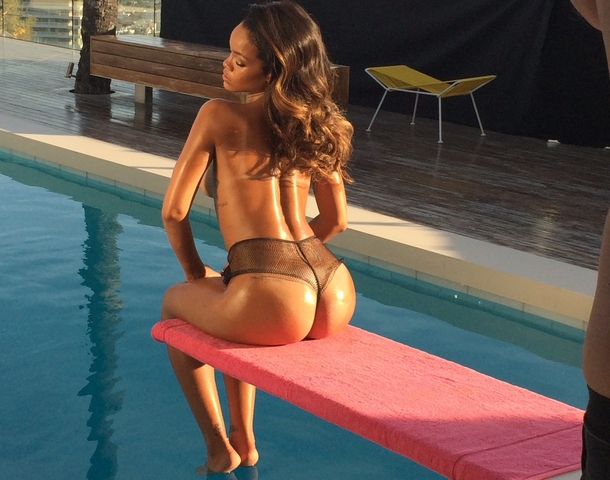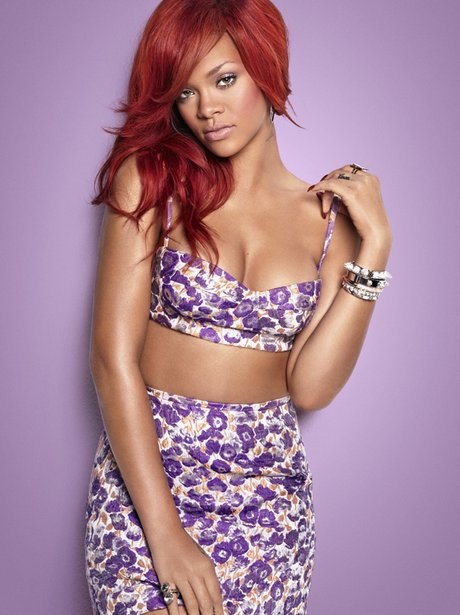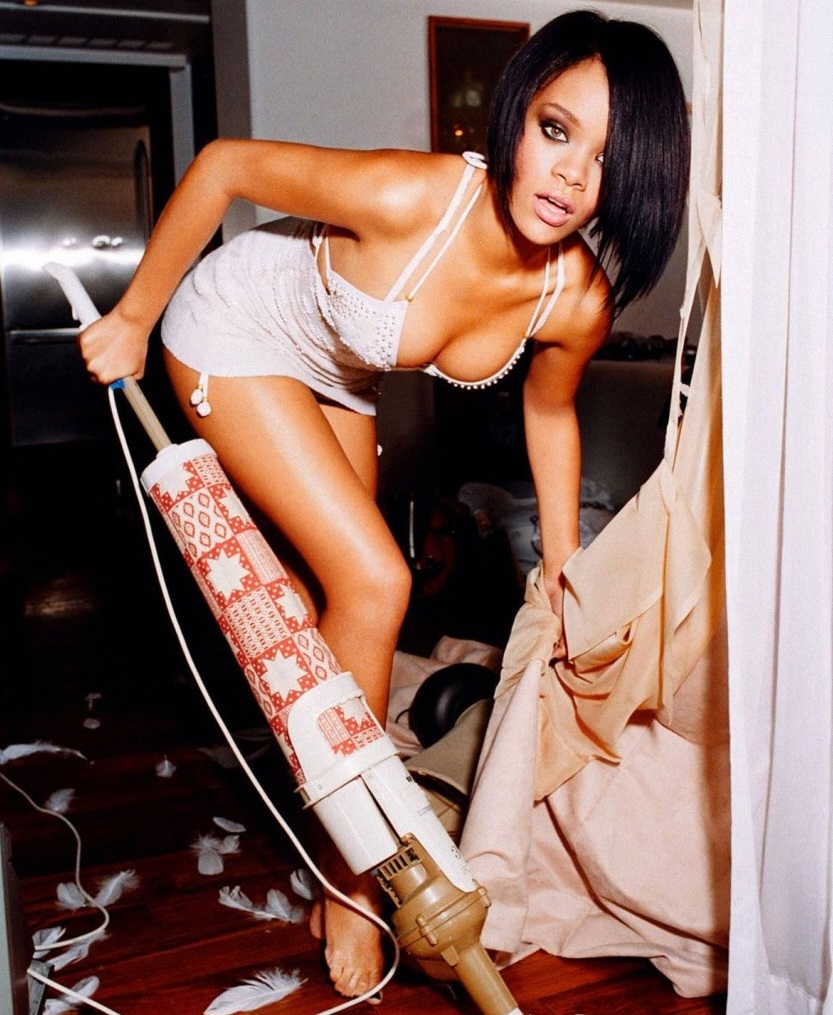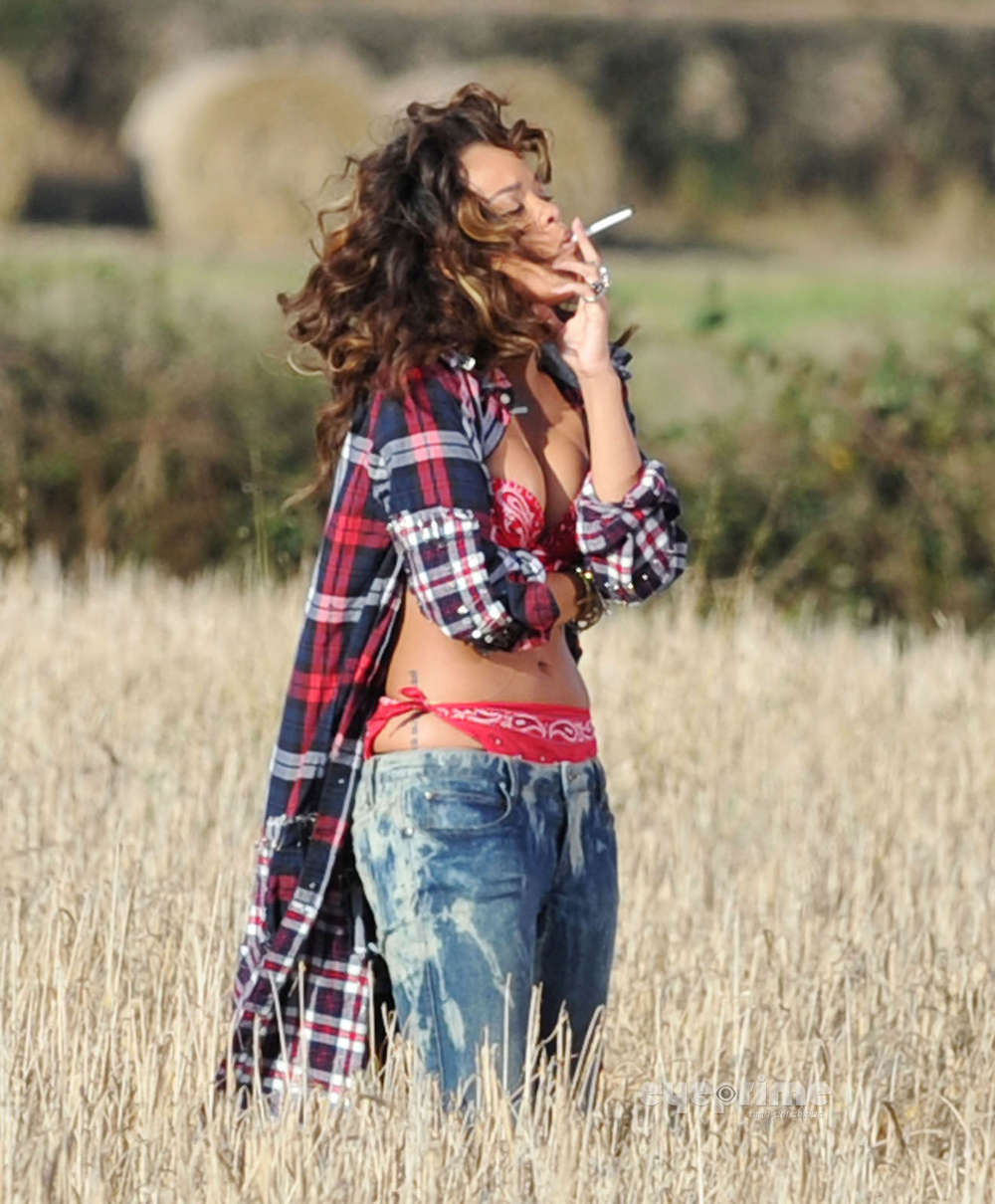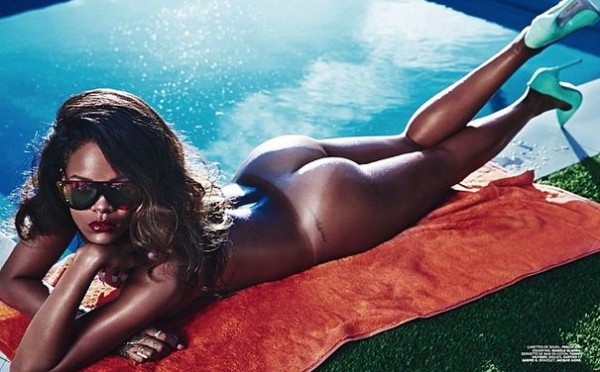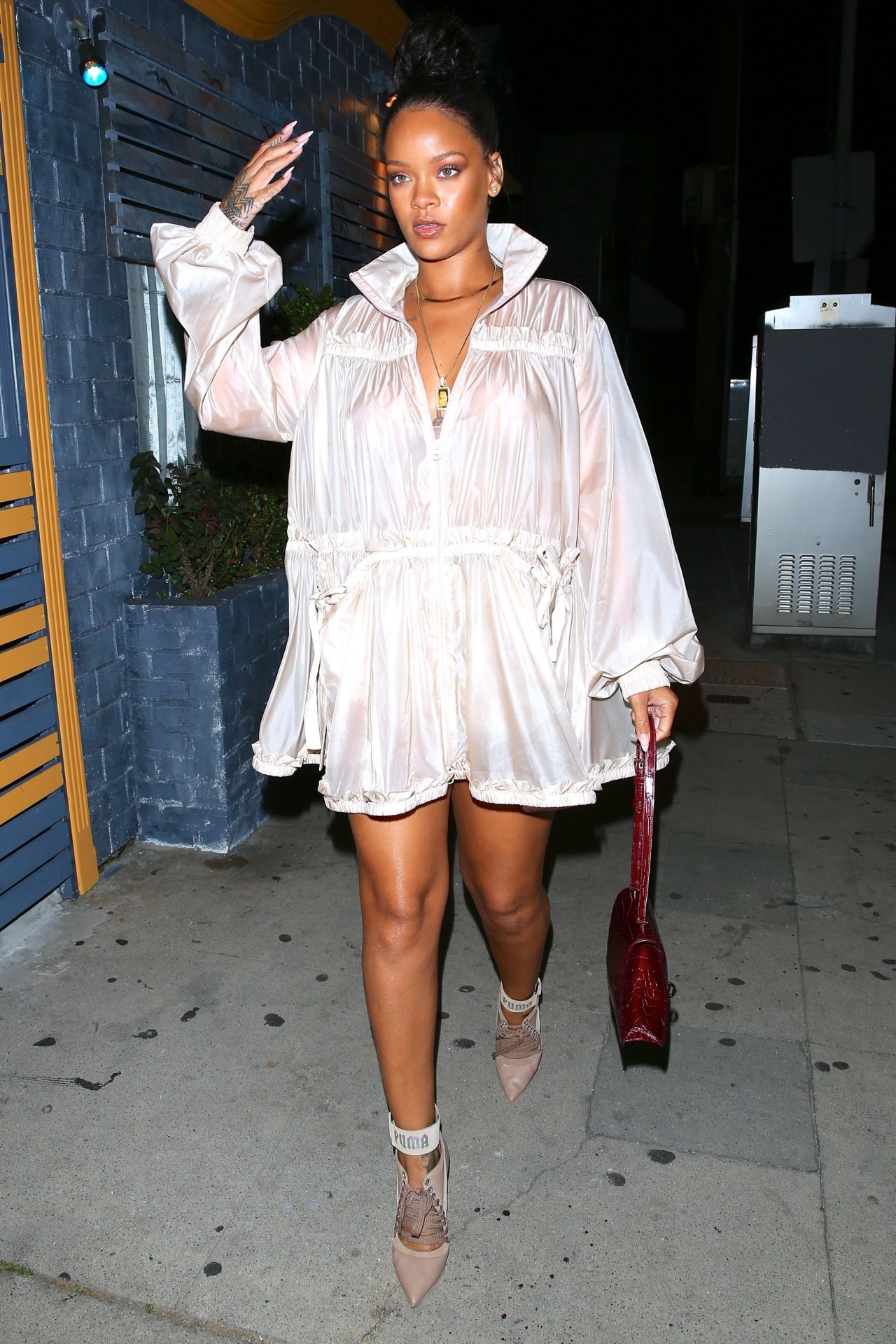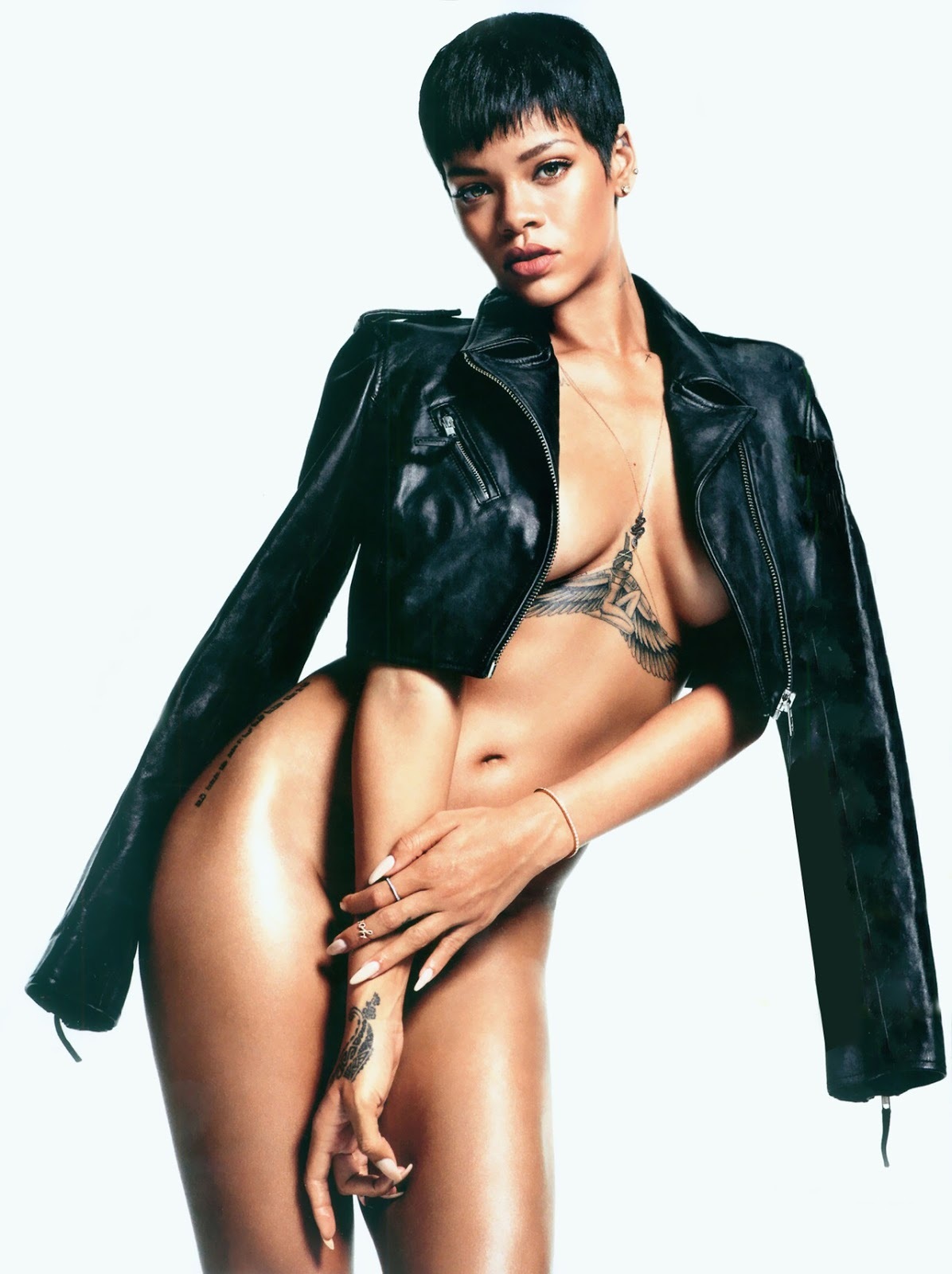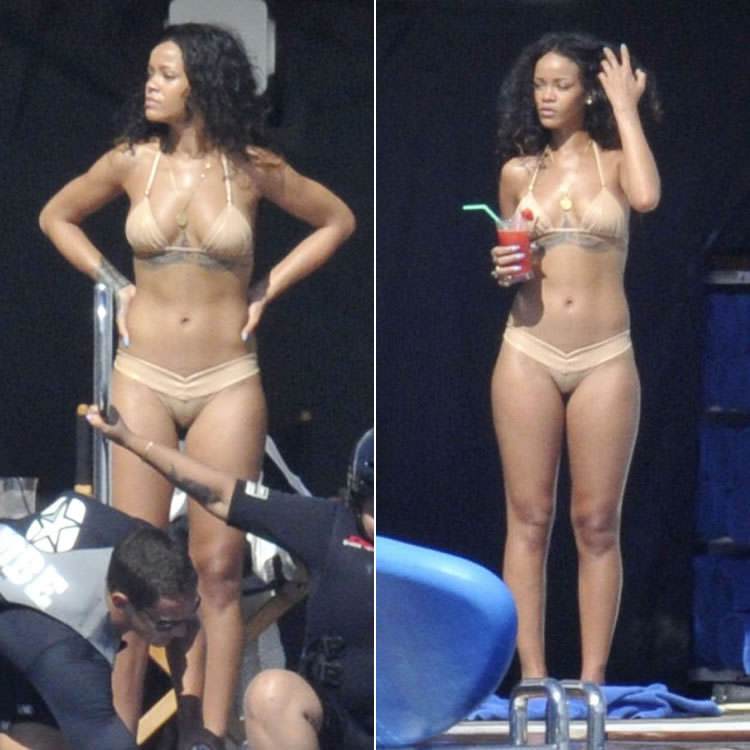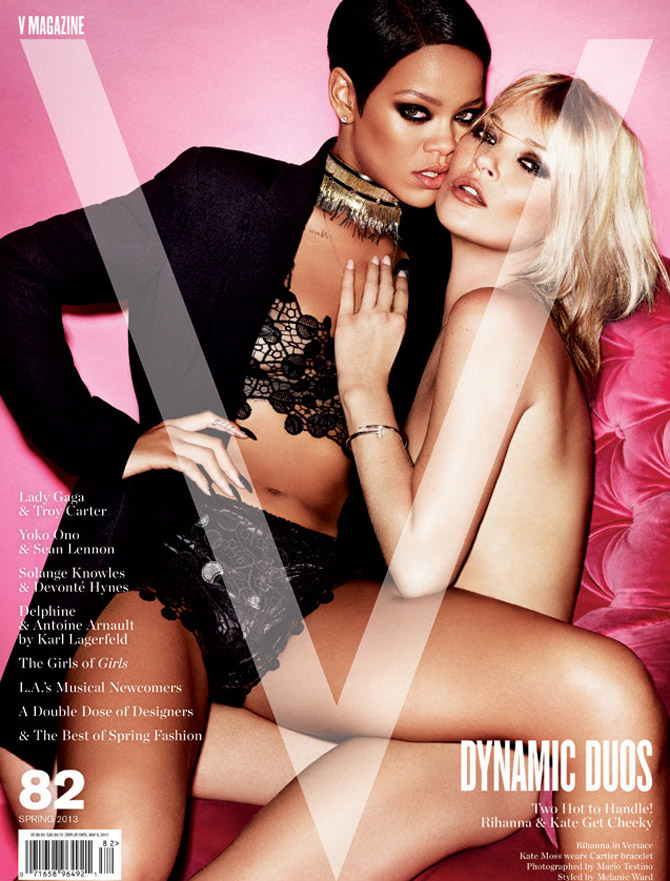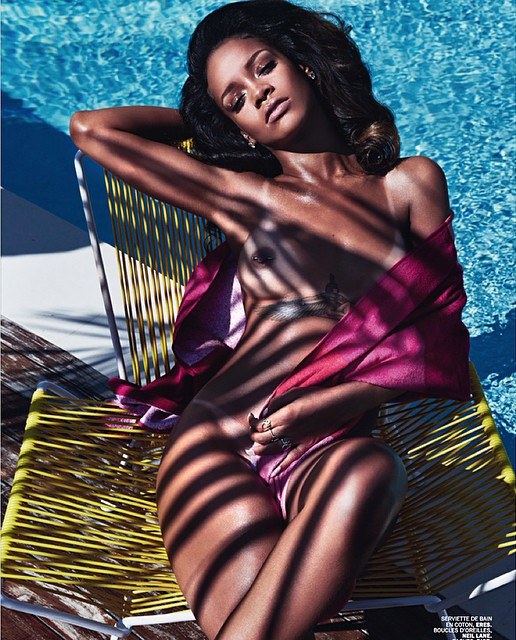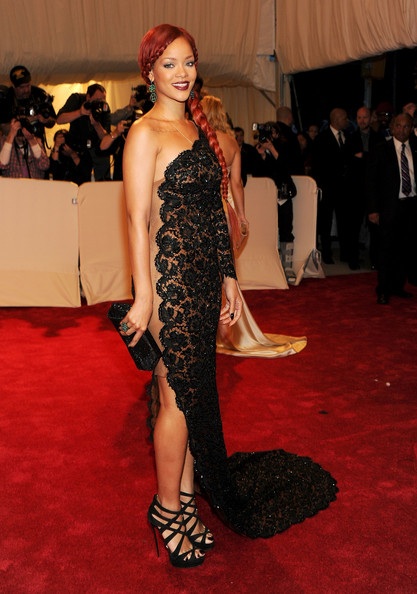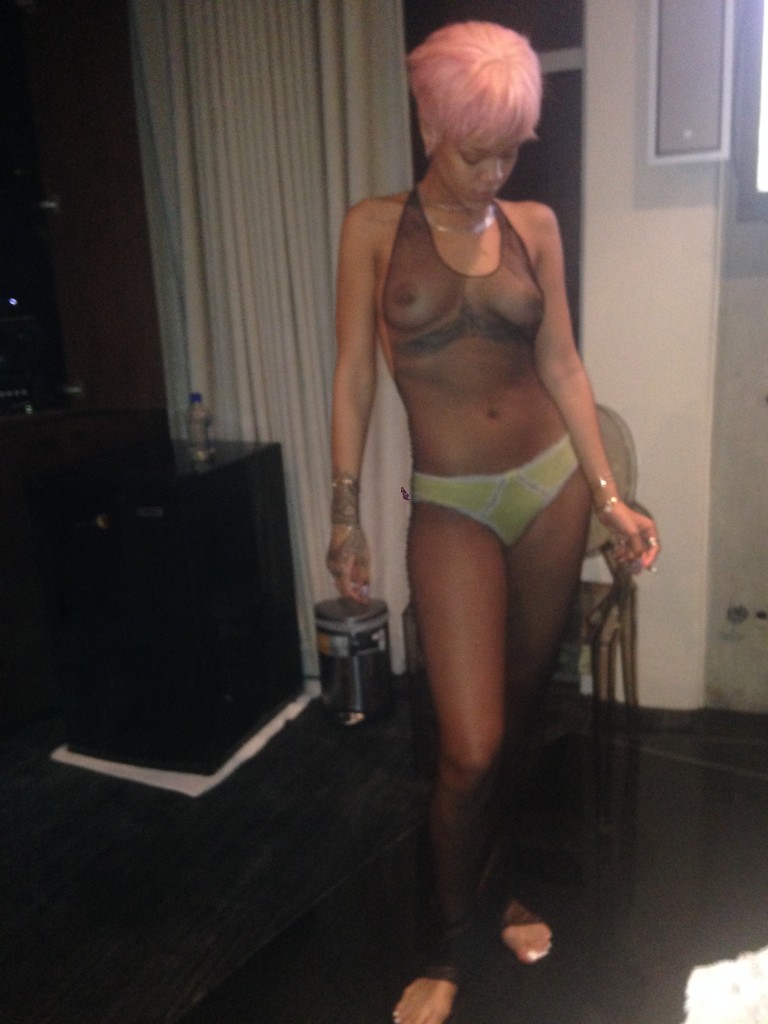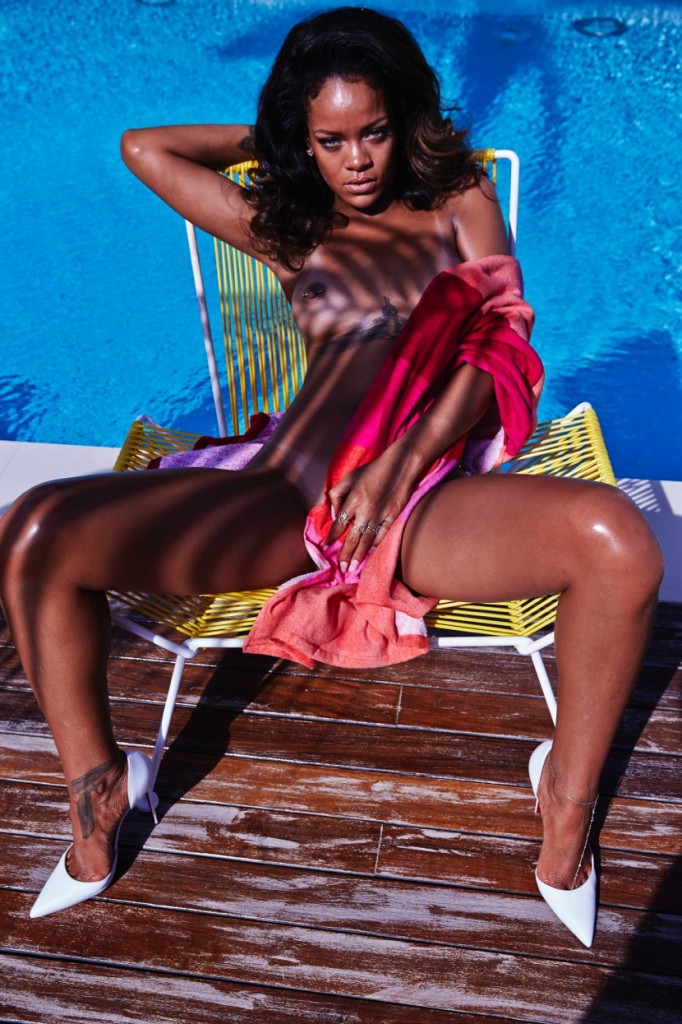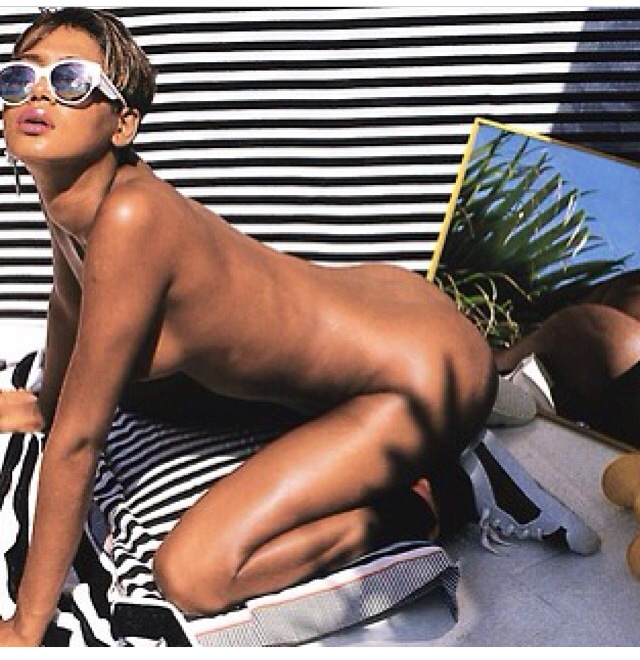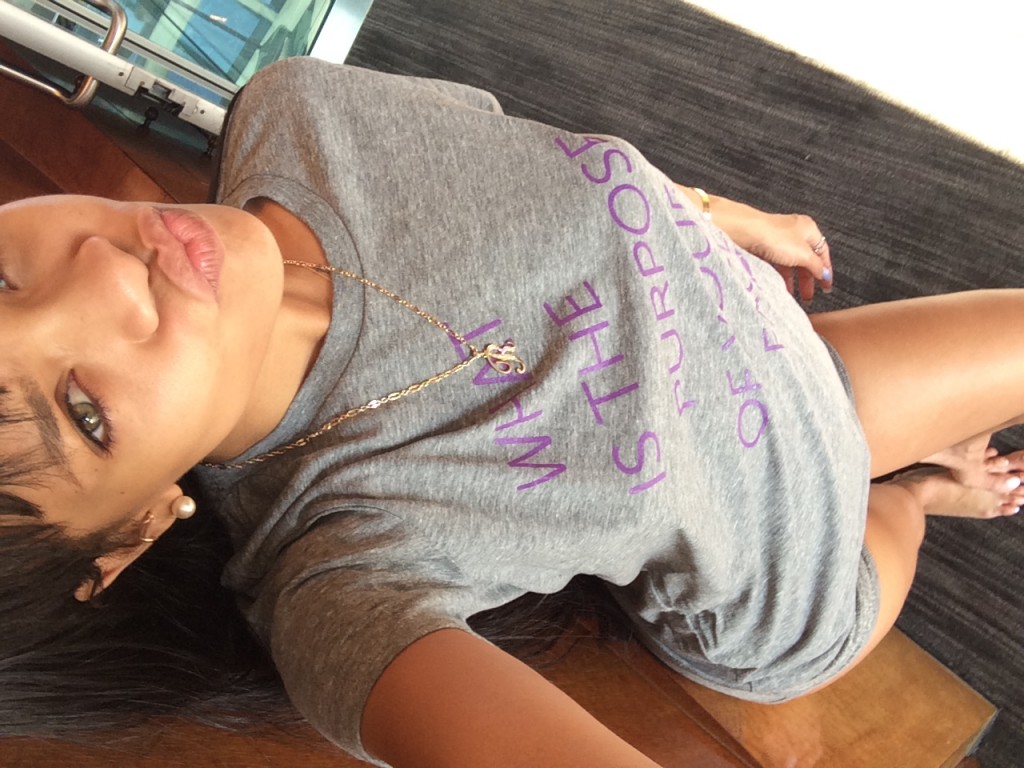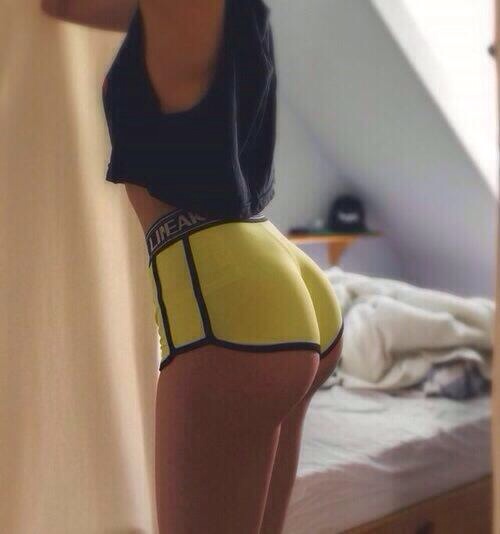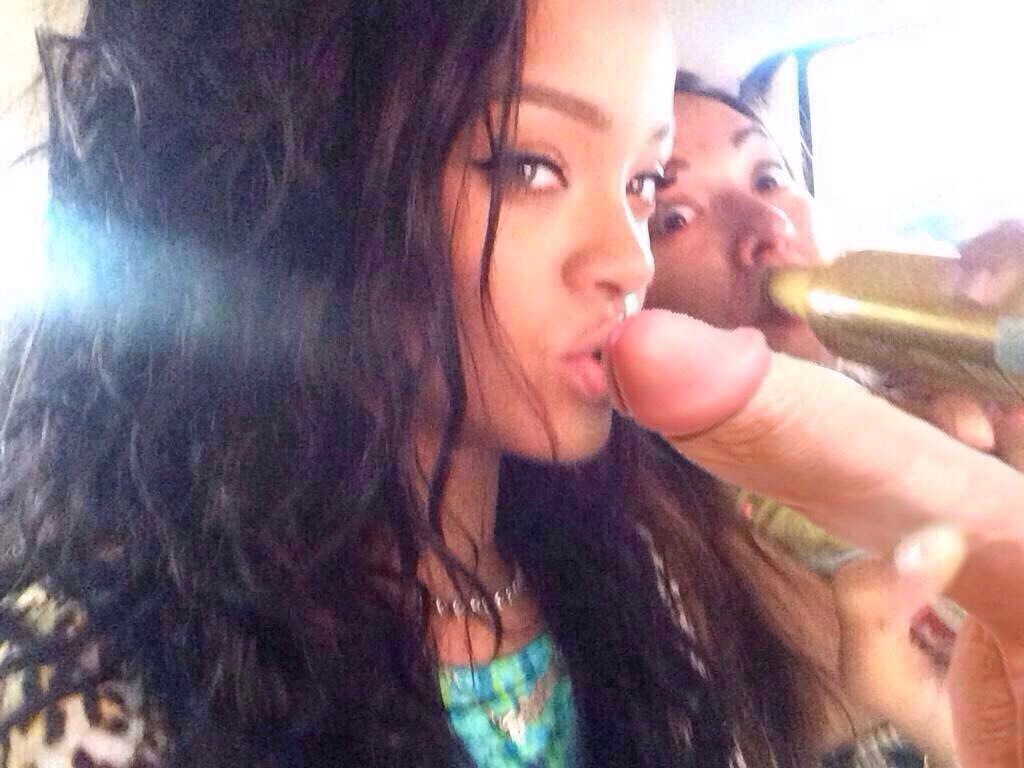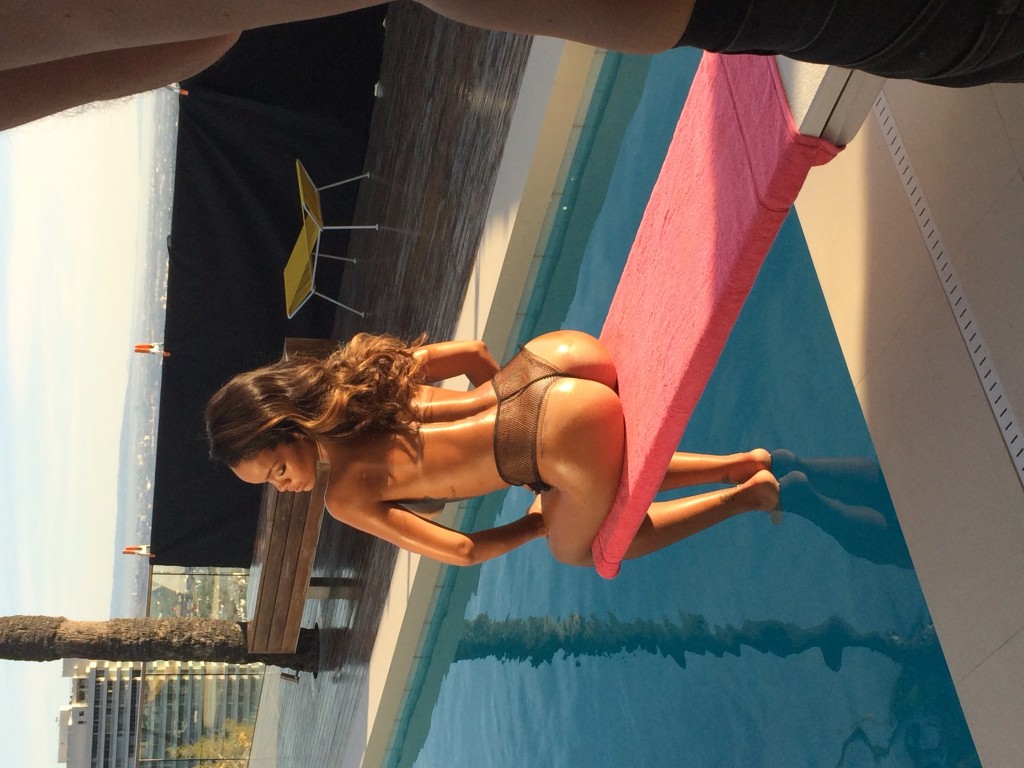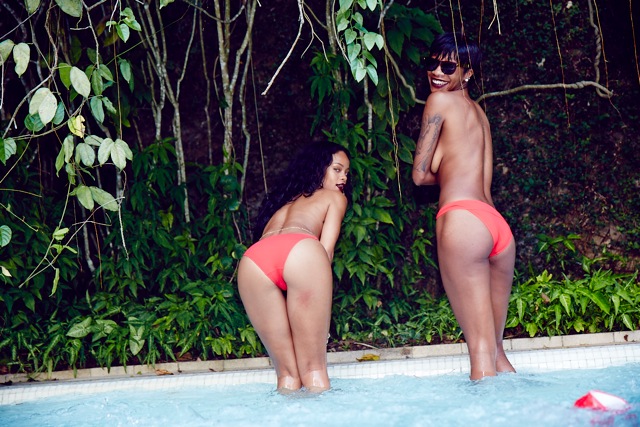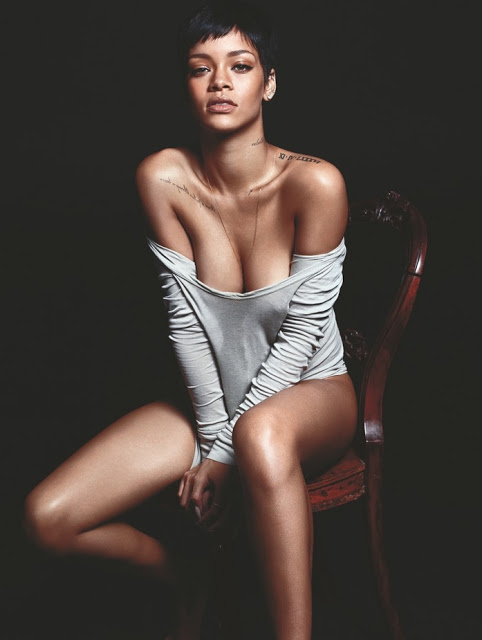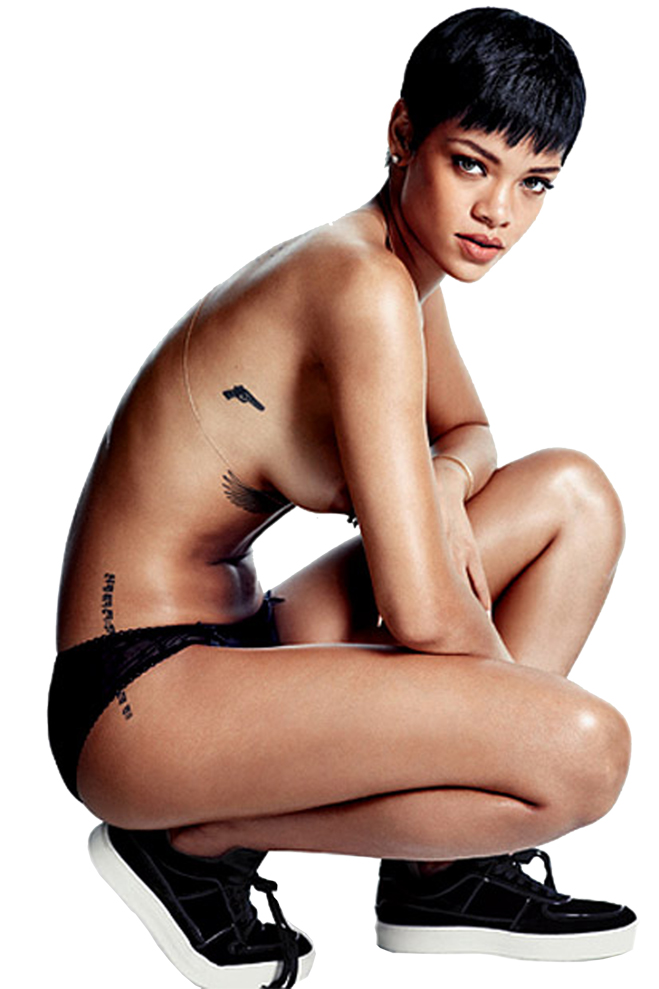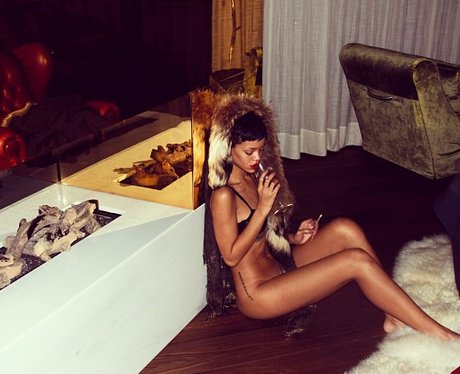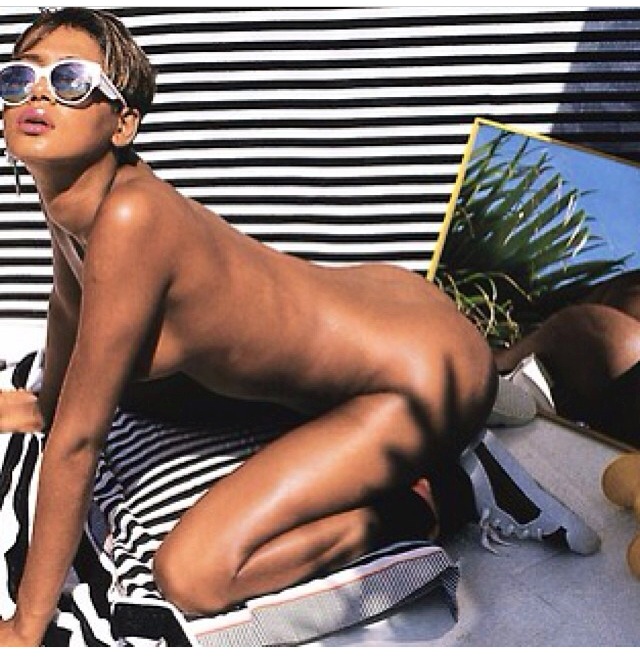 On June 9, 2008, Rihanna released Good Girl Gone Bad Live, her first live long-form video. The DVD and Blu-ray release featured Rihanna's concert at the Manchester Arena in Manchester, United Kingdom, held on December 6, 2007 as part of the Good Girl Gone Bad Tour. The release also contained a special documentary that presented Rihanna discussing her experiences during the tour. By late 2008, Rihanna still remained on the charts with the release of the fifth single from Good Girl Gone Bad, "Rehab", and was named "Diva of the Year" by Entertainment Weekly for her "newfound staying power".Good Girl Gone Bad has sold over 2.8 million units in the United States alone, receiving a two-times-Platinum certification from the RIAA. It is Rihanna's best-selling album in the country to date. The album has sold 9 million units worldwide.
During the late 2000s, Rihanna experimented further with pop, dubstep and rock music, officially shifting her musical style and image away from the Barbados island girl. Throughout 2008, Rihanna performed on the Glow in the Dark Tour alongside Kanye West, Lupe Fiasco and N.E.R.D. Her third studio album's reissue, Good Girl Gone Bad: Reloaded, was released in June 2008 with three new songs: "Disturbia", "Take a Bow" and the Maroon 5 duet "If I Never See Your Face Again", plus a Spanglish version of "Hate That I Love You" featuring Spanish pop singer David Bisbal. All four were released as singles and charted highly, reaching peak positions worldwide.  In August 2008, Rihanna and a host of other female singers recorded the charity single "Just Stand Up!", the theme song to the anti-cancer campaign Stand Up to Cancer. "Live Your Life", a duet between T.I. and Rihanna, was released that November and topped the Billboard Hot 100.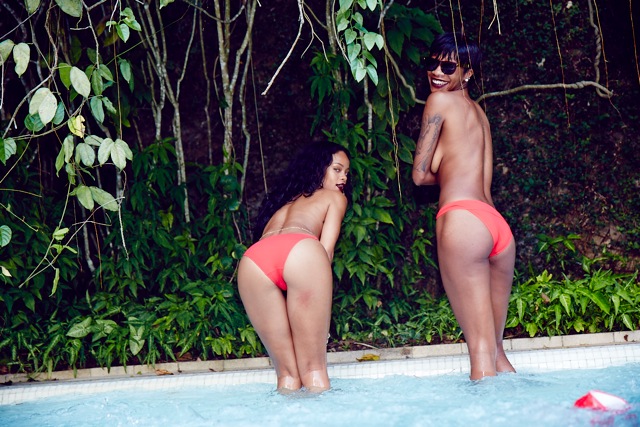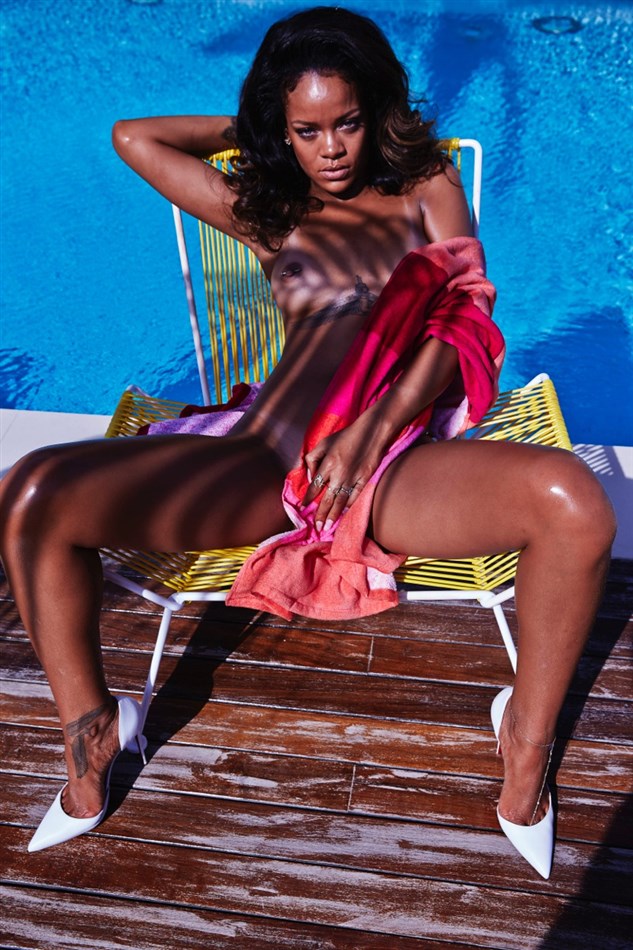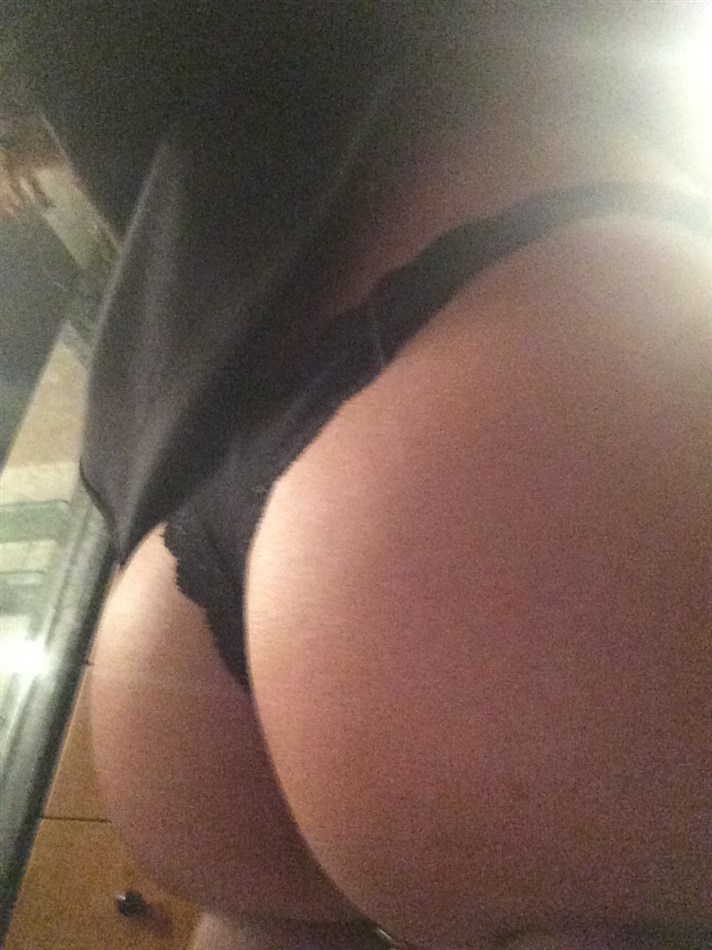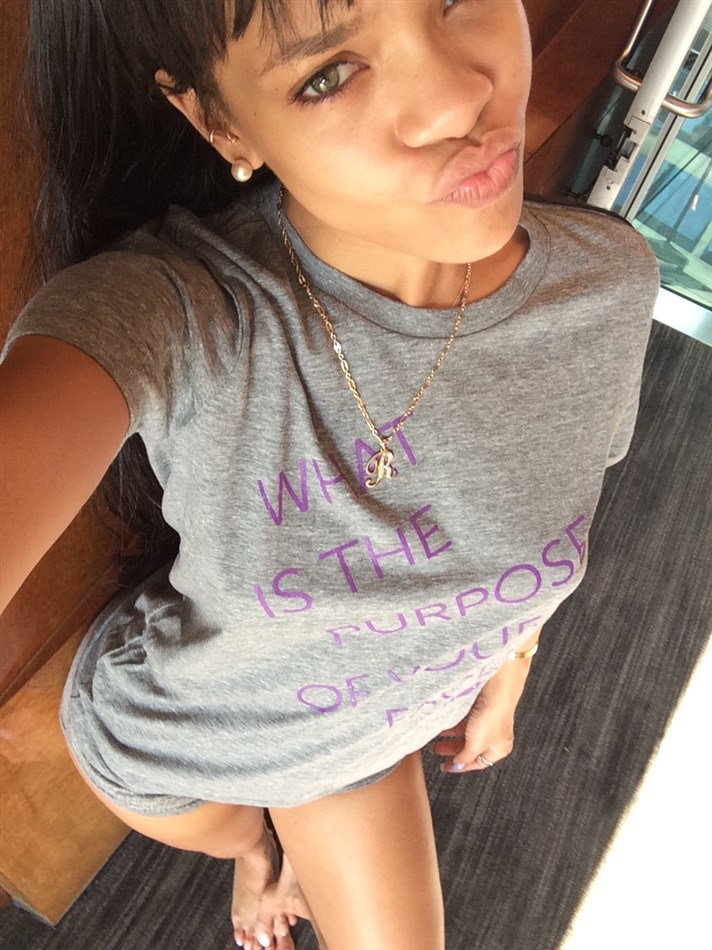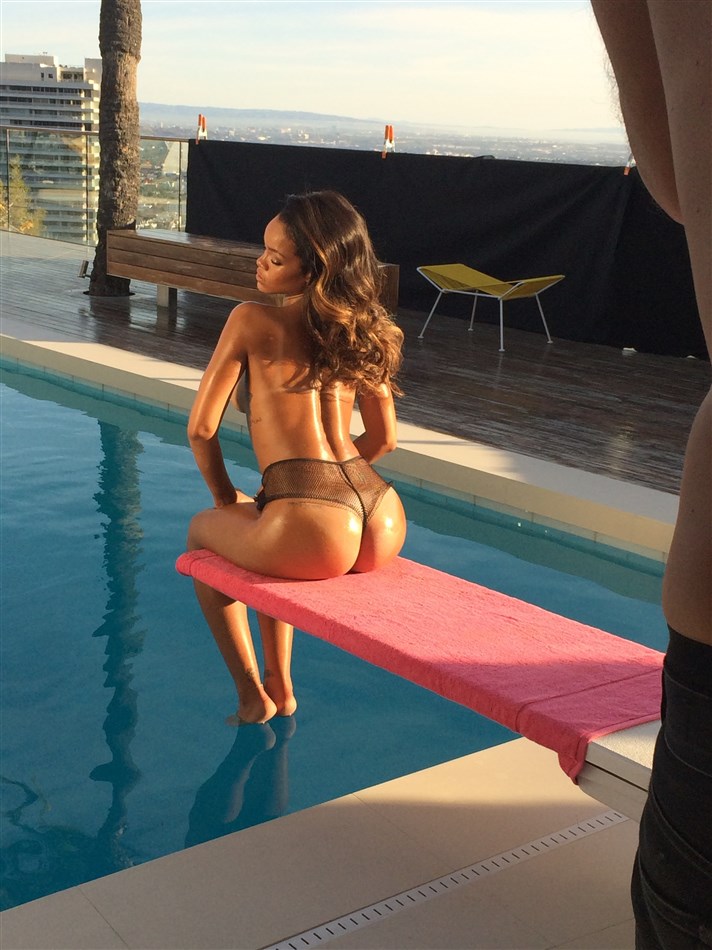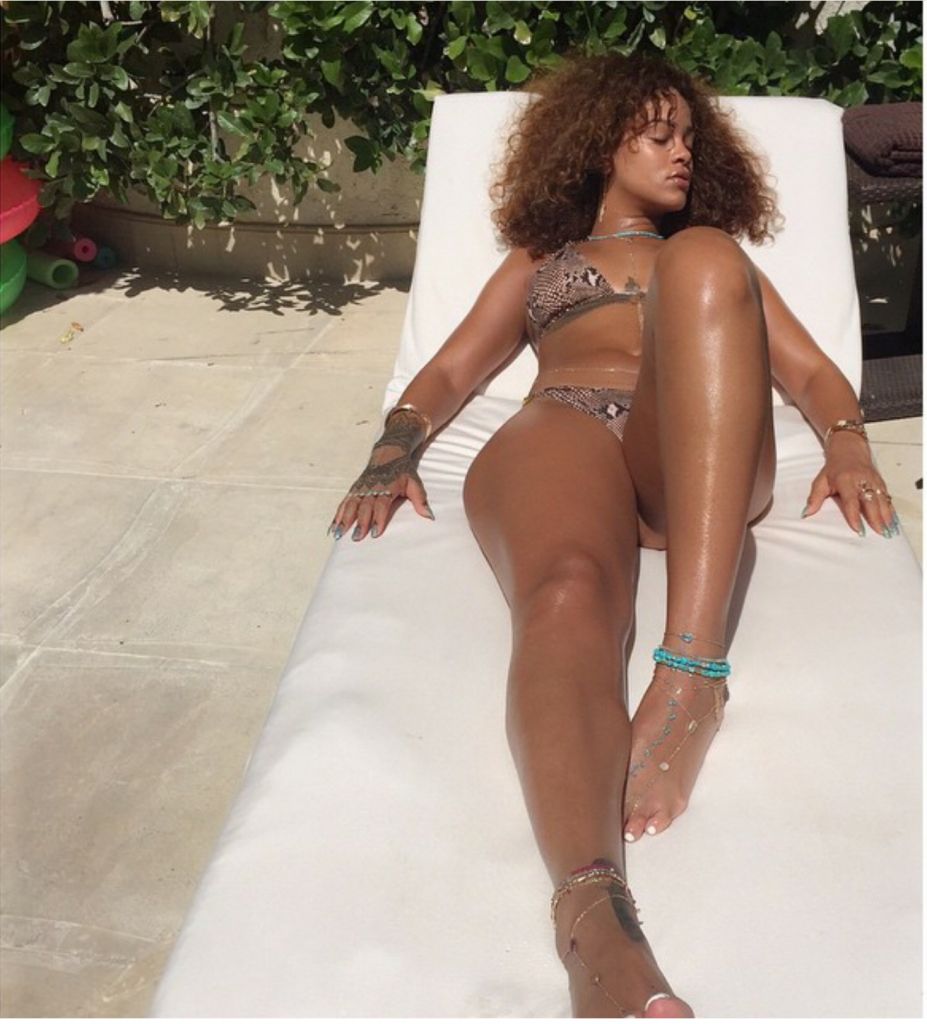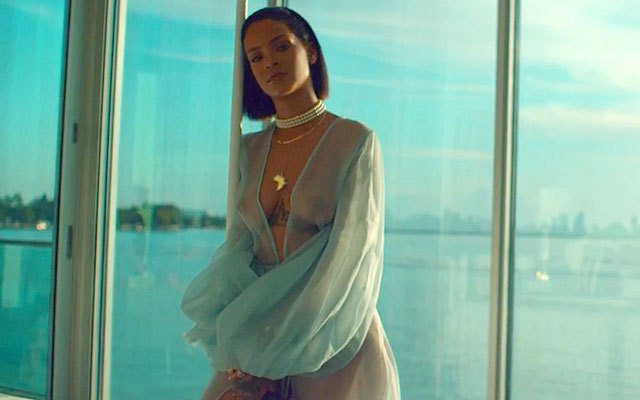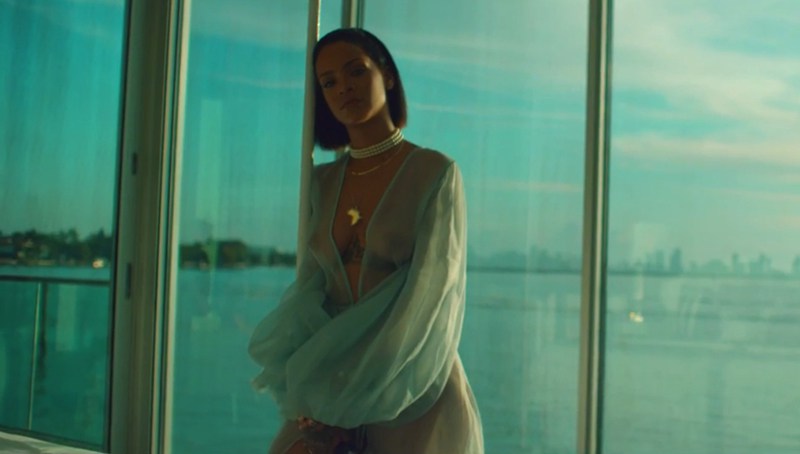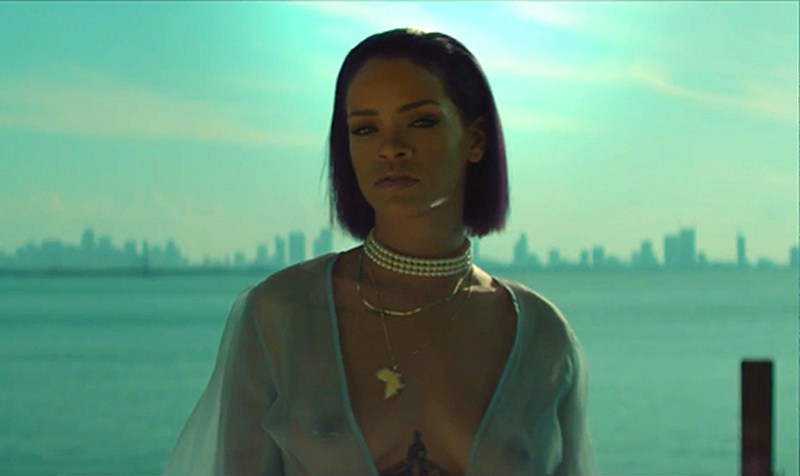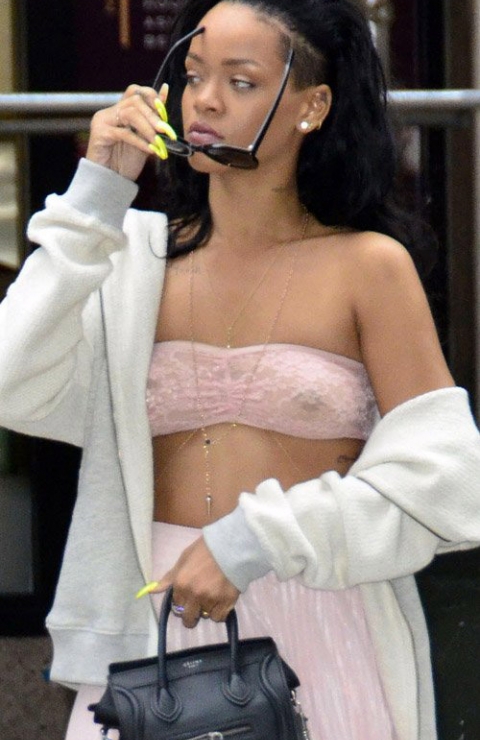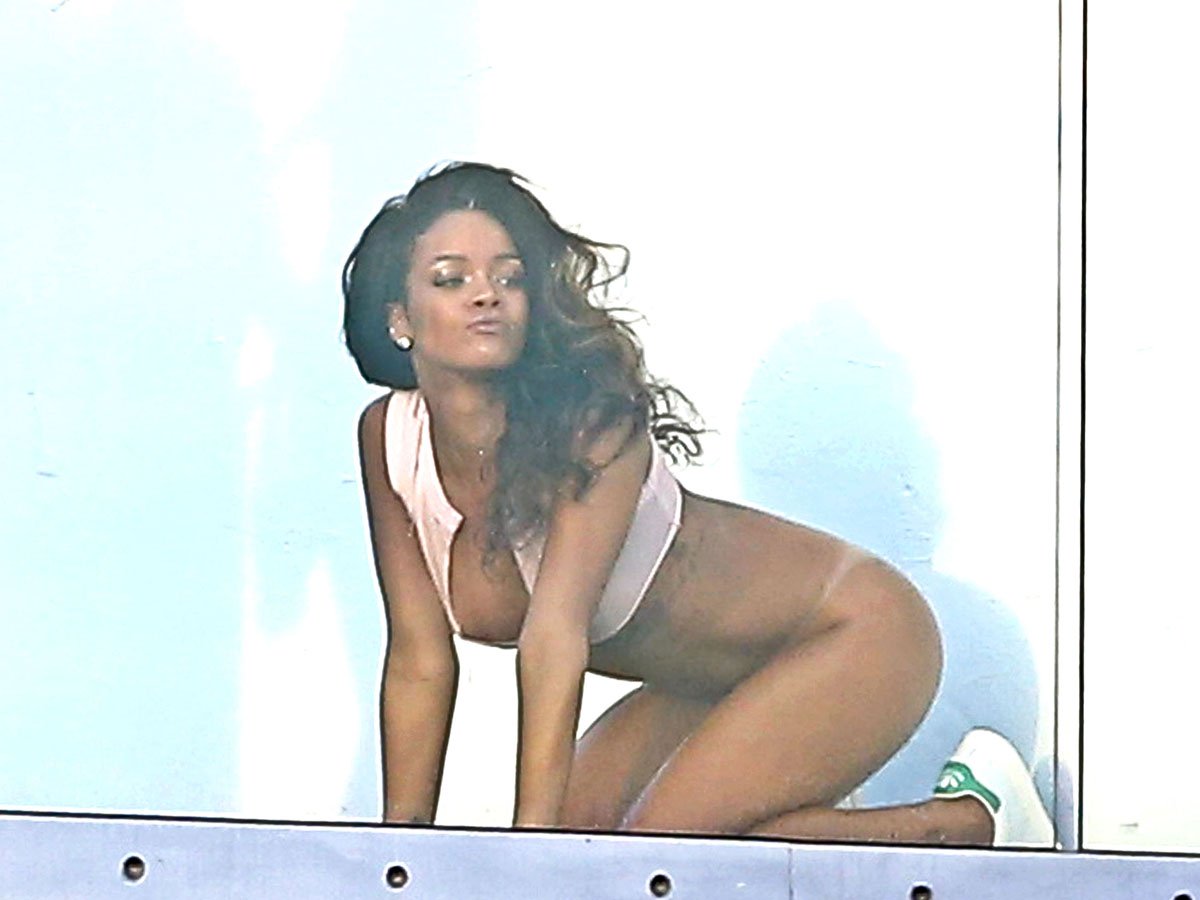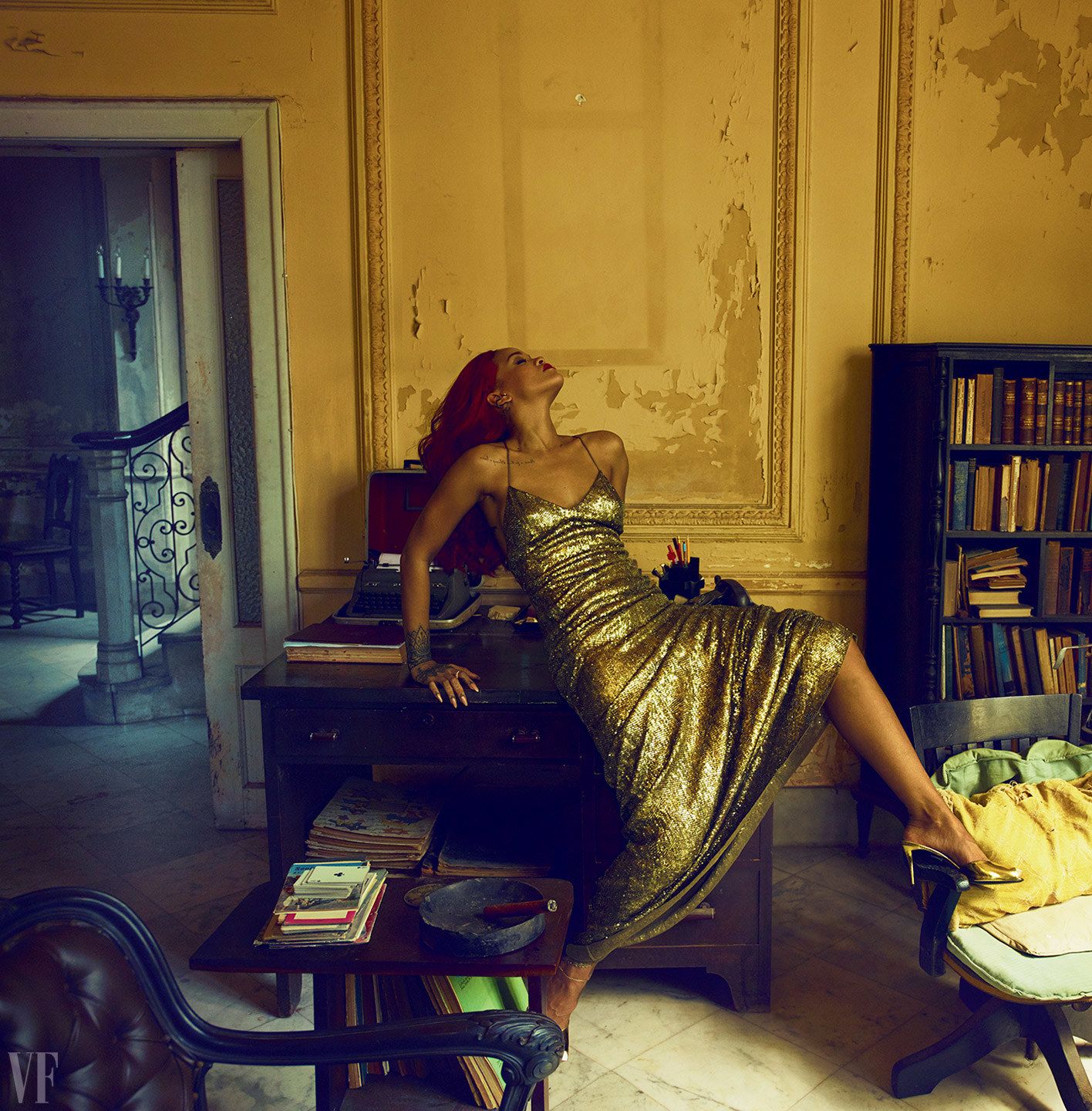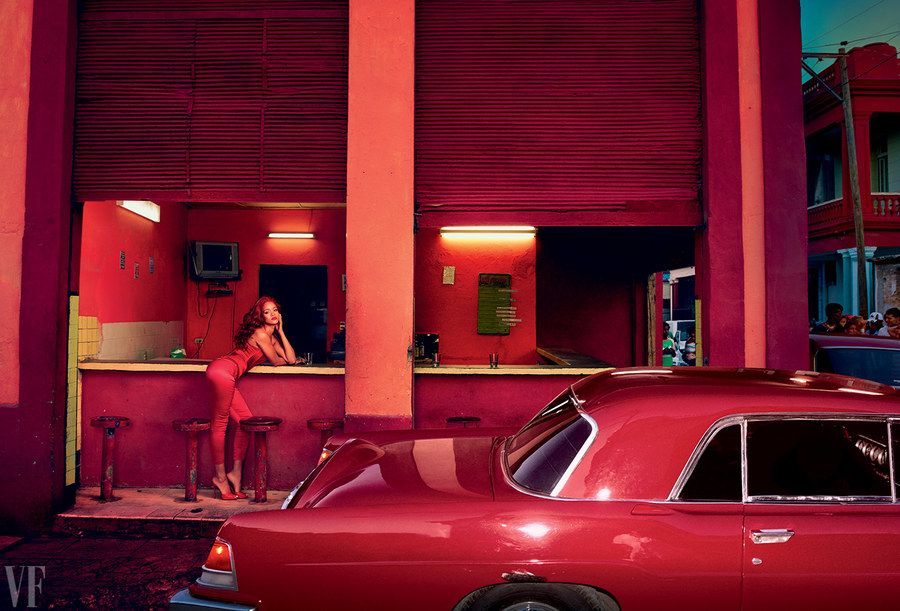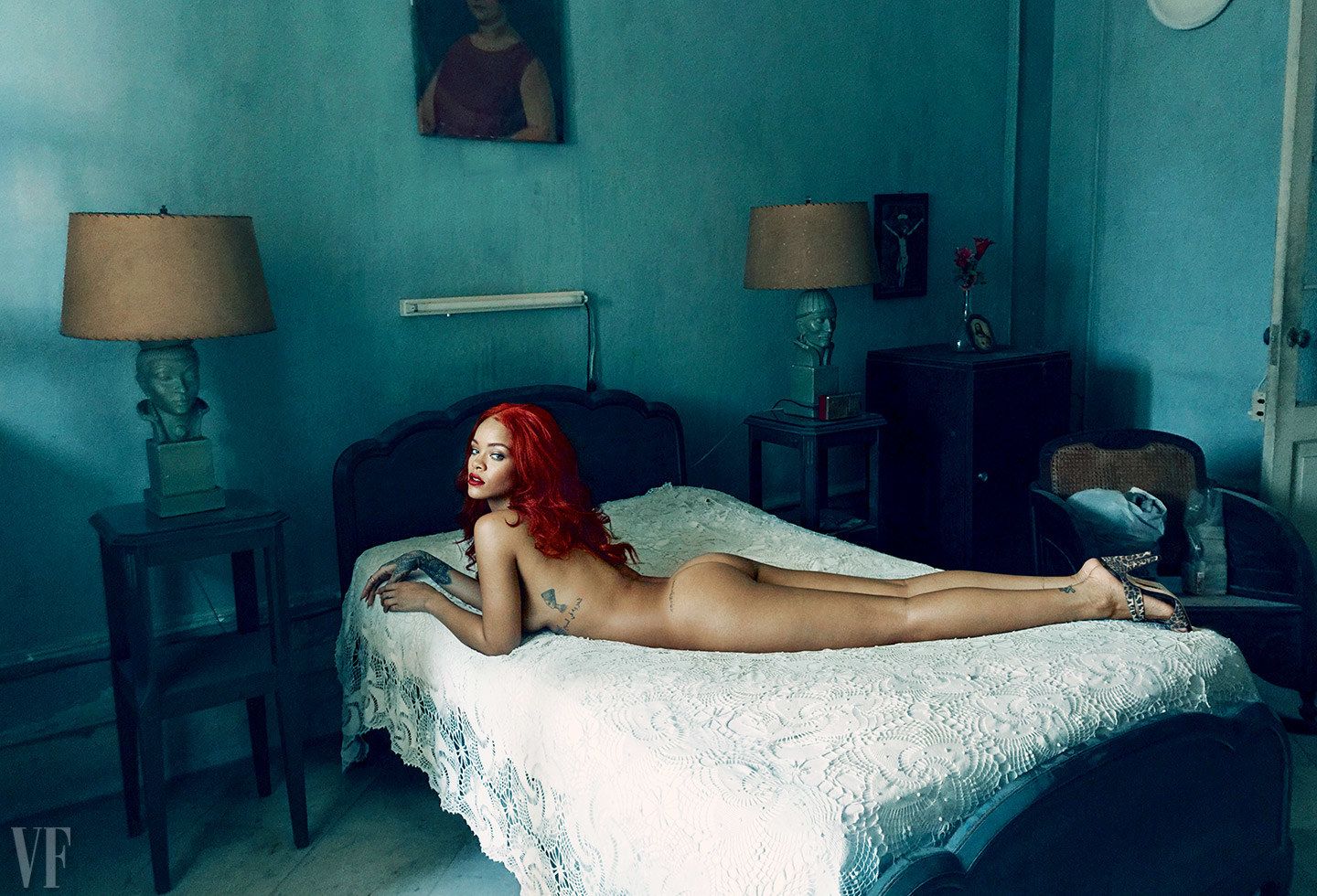 On February 8, 2009, Rihanna's scheduled performance at the 51st Annual Grammy Awards was cancelled. Reports surfaced that then-boyfriend, singer Chris Brown, had physically assaulted her. He was arrested on suspicion of making criminal threats. On March 5, 2009, Brown was charged with assault and for making criminal threats. A leaked photograph from the police department obtained by TMZ.com revealed that Rihanna had sustained visible injuries. A few months after the incident, Rihanna was featured on the single "Run This Town" by Jay-Z, which also featured Kanye West and was released as the second single from Jay-Z's 11th studio album The Blueprint 3.
In early 2009, Rihanna began working on her fourth studio album, Rated R.Rated R was released in November 2009. The album had Rolling Stone magazine stating that Rihanna "transformed her sound and made one of the best pop records of the year". Rated R featured a darker and more foreboding tone than Rihanna's previous albums. Rated R debuted at No. 4 on the US Billboard 200 chart. The album was supported by six singles, including "Rude Boy", which was the biggest worldwide success from the album, topping the US Billboard Hot 100 for six weeks and reaching top 10 positions in 22 other countries. In January 2010, Rihanna released her charity cover version of "Redemption Song" for the Hope for Haiti Now campaign. She also recorded the song "Stranded (Haiti Mon Amour)" together with Jay-Z, Bono and The Edge for the same campaign to alleviate the 2010 Haiti earthquake.
In summer 2010, Rihanna collaborated with rapper Eminem on "Love the Way You Lie", which was a major worldwide success, reaching No. 1 in over 20 countries. Reaching number 2, the song became the biggest-selling song of 2010 in the UK and the first of Rihanna's singles to sell over a million copies in the country.  In October 2010, Rihanna switched managers, joining Jay-Z's Roc Nation Management. In late 2010, she was featured on three singles: Kanye West's "All of the Lights", from the album My Beautiful Dark Twisted Fantasy (2010), Nicki Minaj's "Fly", from her debut studio album Pink Friday (2010) and David Guetta's "Who's That Chick?", from the album One More Love (2010).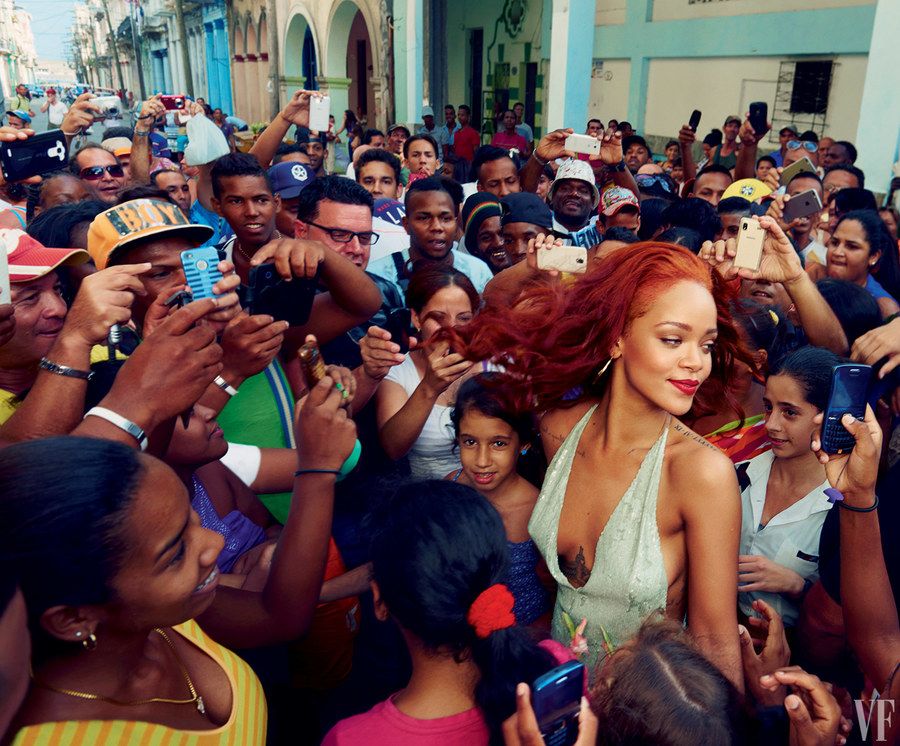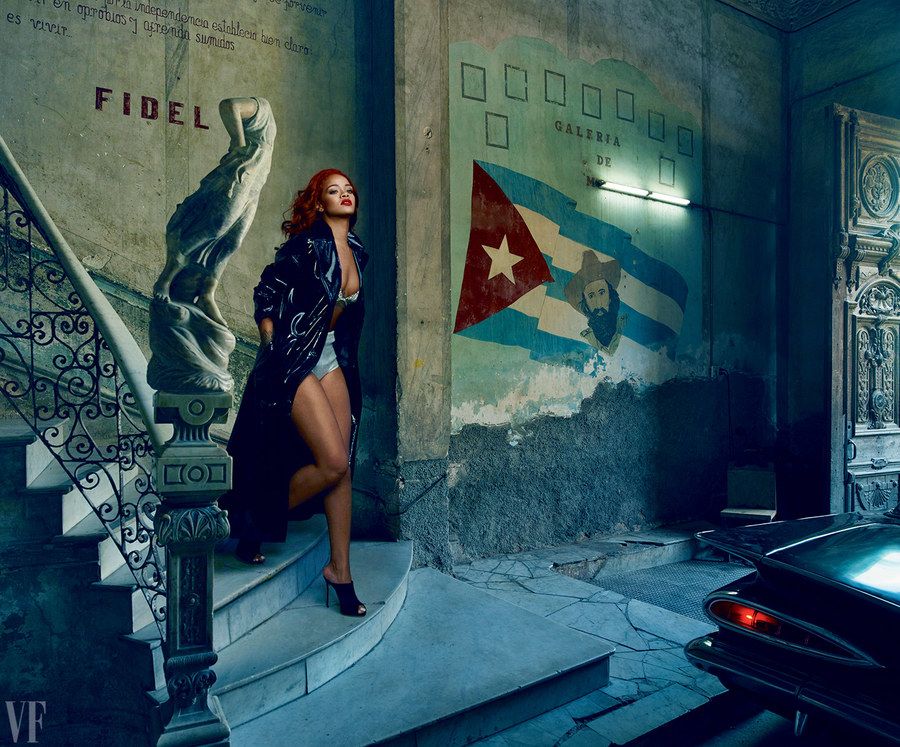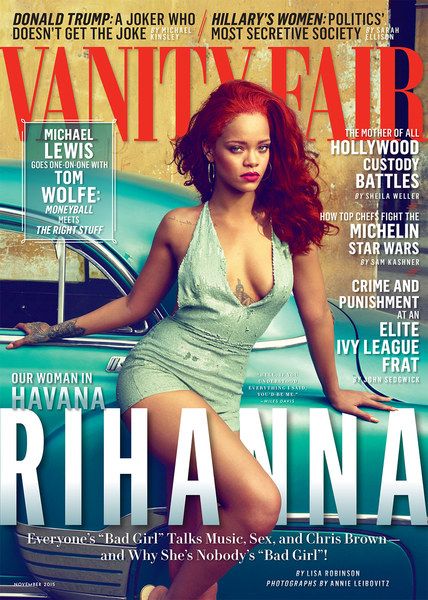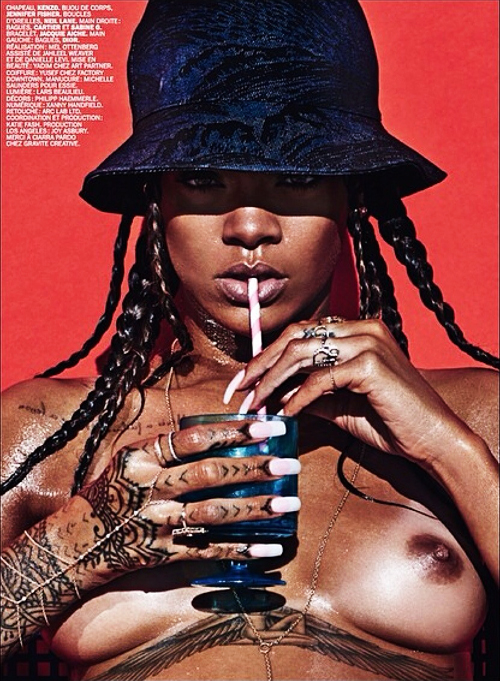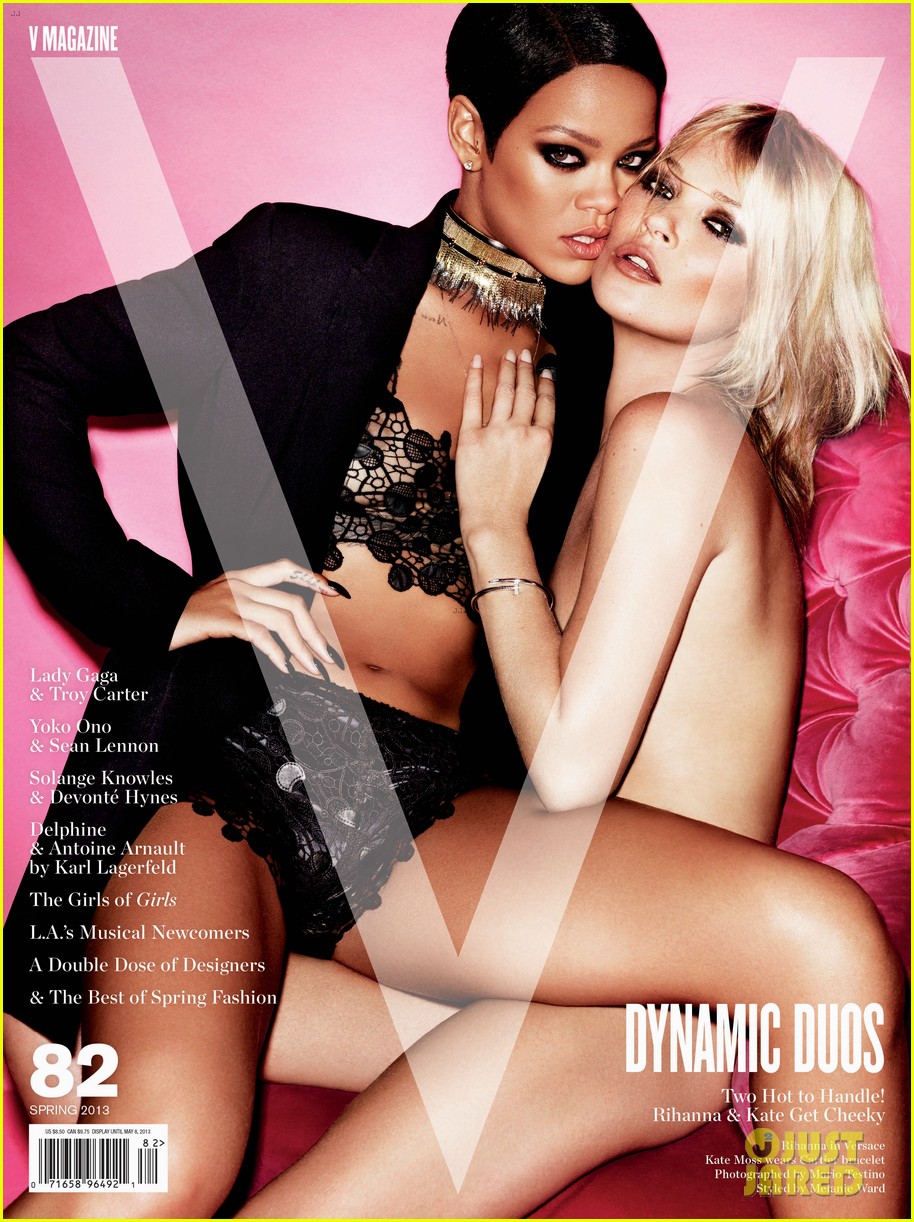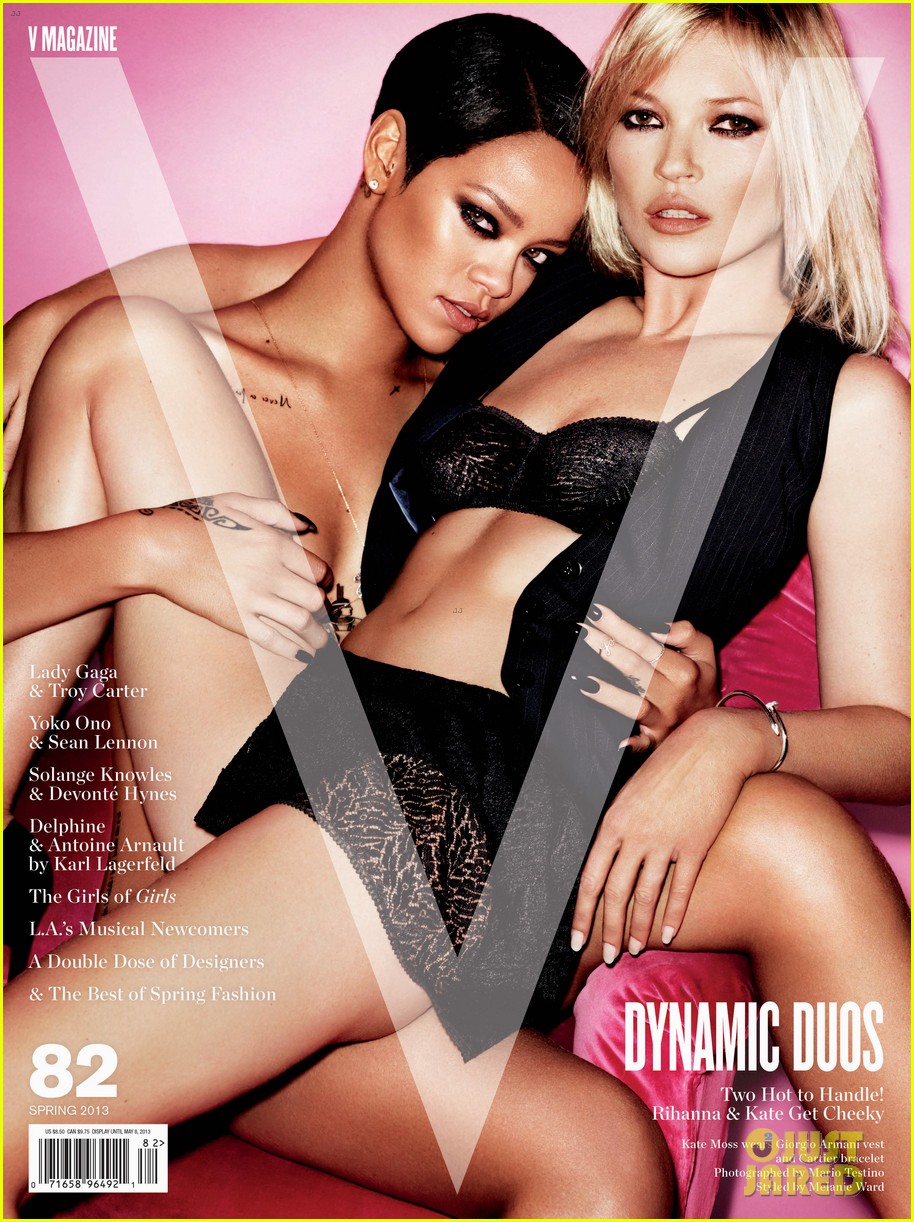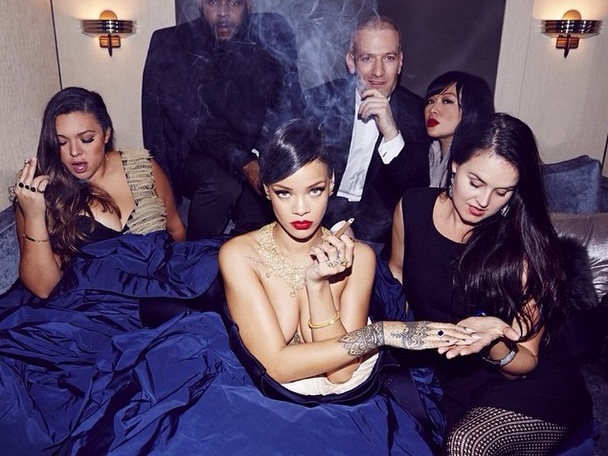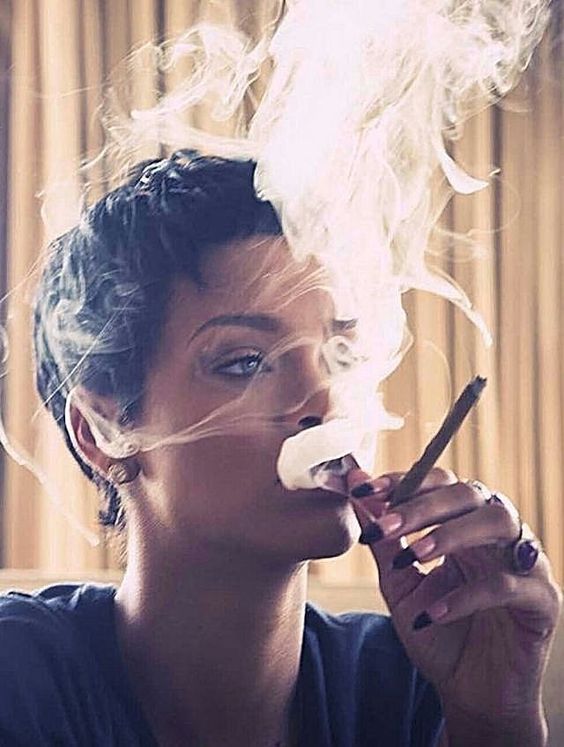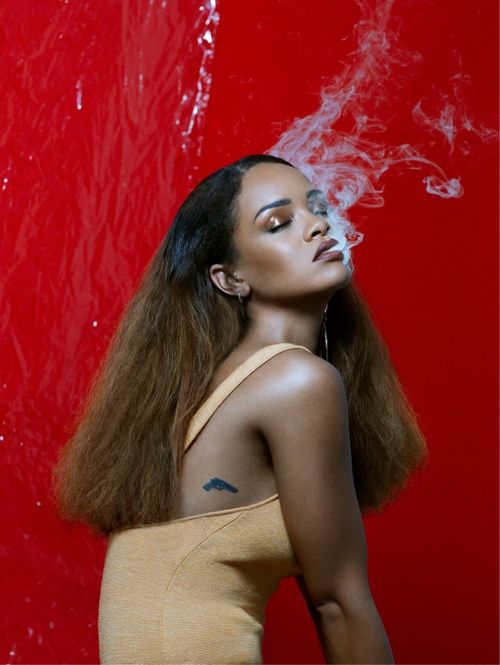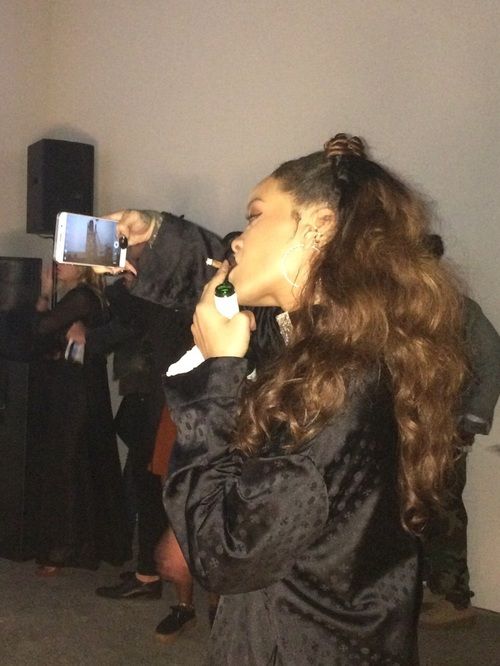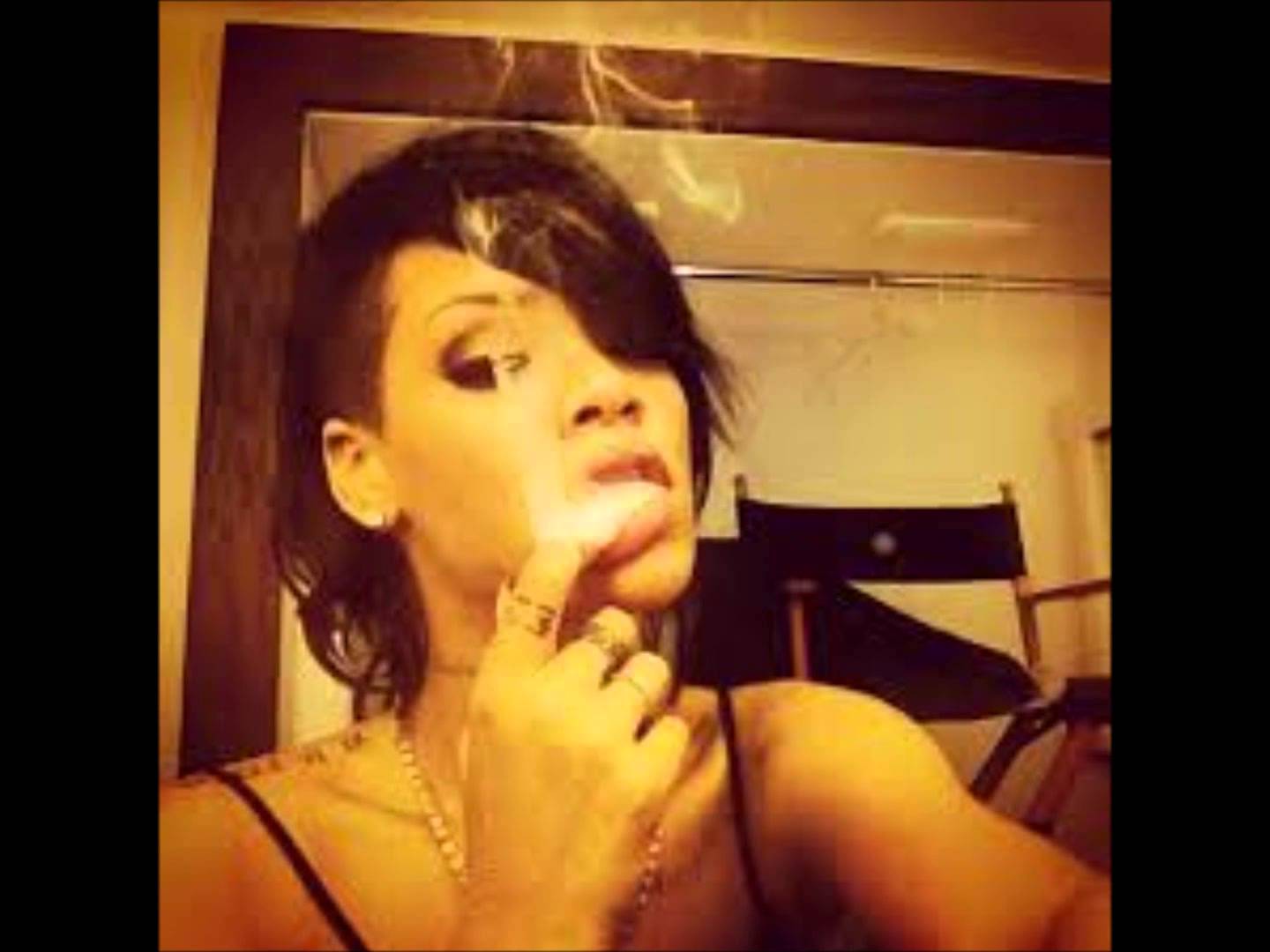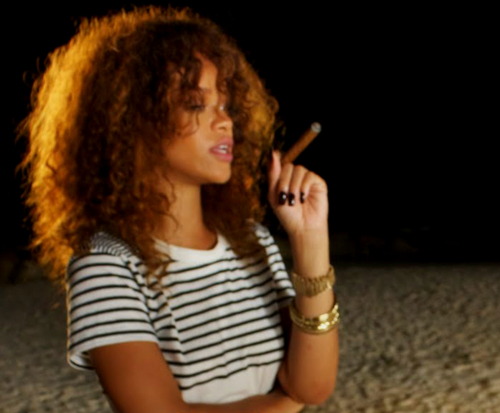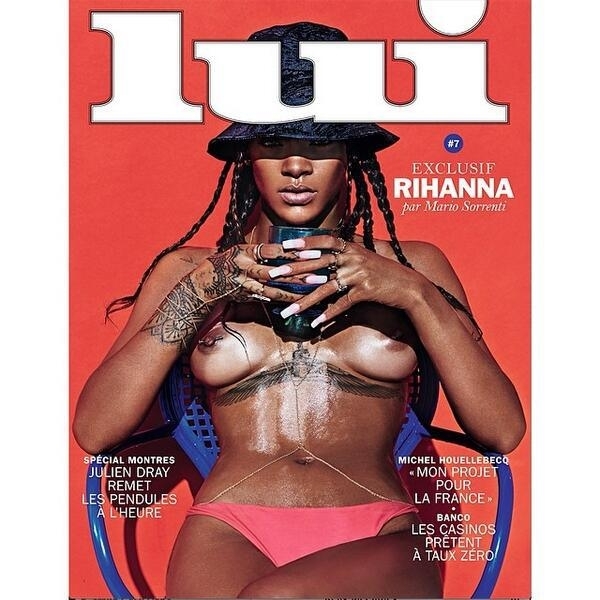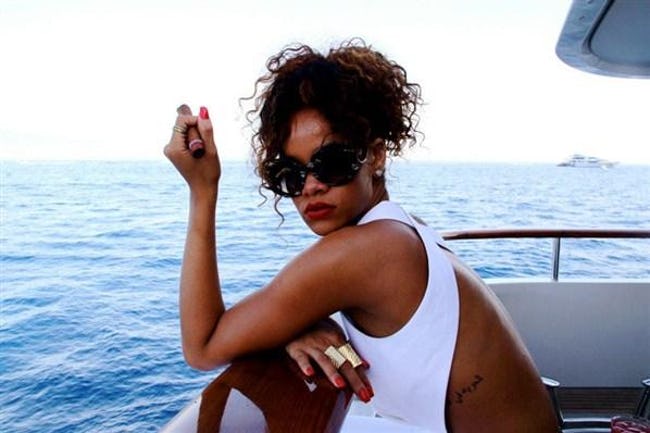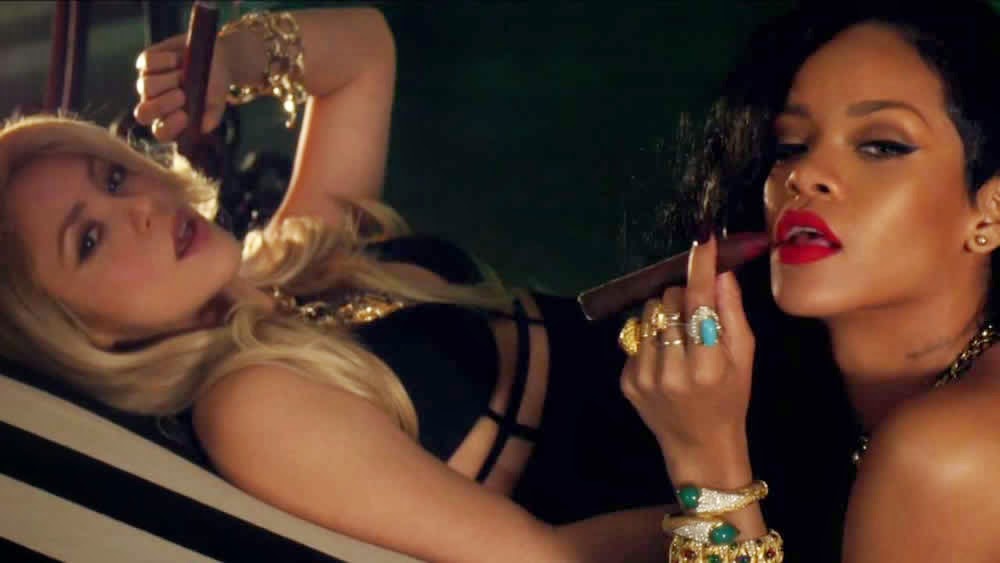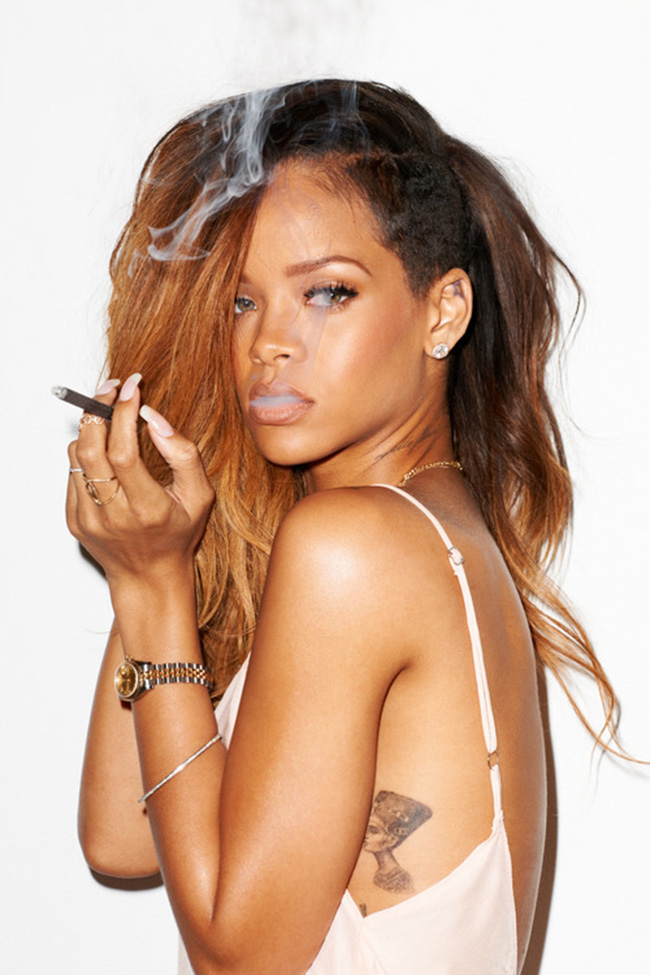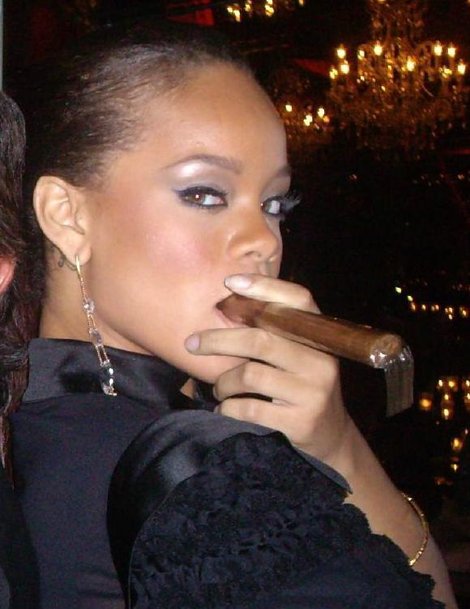 Loud, Rihanna's fifth studio album, was released in November 2010. The album produced three US Billboard Hot 100s. Its lead single, "Only Girl (In the World)", "What's My Name?", featuring rapper Drake and "S&M", following the release of its official remix featuring Britney Spears.  Rihanna set a record as the solo artist with the fastest accumulation of 10 chart toppers in the Hot 100s history.  At the 53rd Grammy Awards, "Only Girl (In the World)" won the award for Best Dance Recording.
"Man Down" and "California King Bed" were released as singles in May 2011 with moderate success. "Cheers (Drink to That)", which interpolates Avril Lavigne's 2002 single "I'm with You", was released as the seventh and final single from the album. To promote the album, Rihanna embarked on her Loud Tour in June 2011, which sold out 10 nights at The O2 Arena in London, the most sold-out shows for a female artist in the venue's history. The tour was the seventh highest-grossing tour worldwide of 2011.
Rihanna's sixth album, Talk That Talk, was released in November 2011. The album debuted at No. 3 in the U.S and number No. 1 in the UK The album's lead single, "We Found Love", topped charts in twenty-seven countries, peaked in the top 10 in 30 countries and broke many chart records worldwide. The single topped the Billboard Hot 100 for 10 non-consecutive weeks, becoming Rihanna's longest-running No. 1 single on the chart and the longest-running No. 1 single of 2011 in the US.  The song was later named the 24th biggest hit of all time on the Billboard Hot 100.  "You Da One" and the album's title track, featuring Jay-Z, were released as the second and third singles, to moderate success. "Where Have You Been", the fifth single, successfully charted worldwide, reaching No. 5 in the US and No. 6 in the UK.  "Cockiness (Love It)" was released as the album's sixth and final single in a remixed form featuring rapper ASAP Rocky.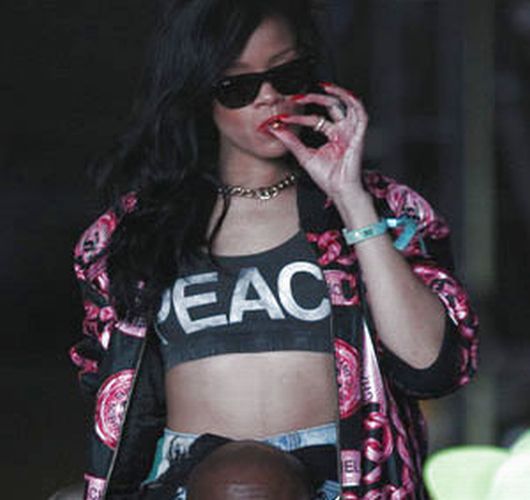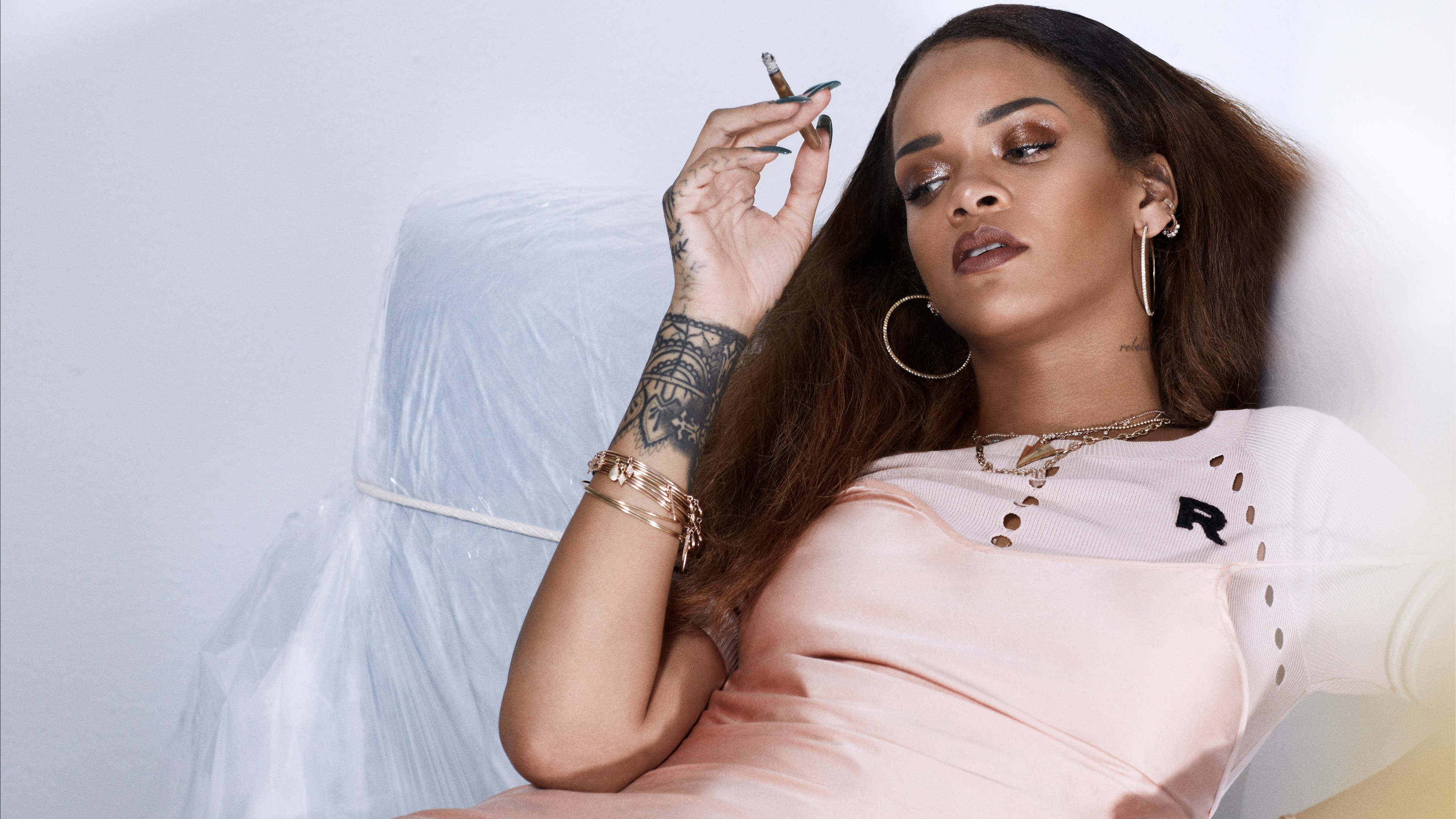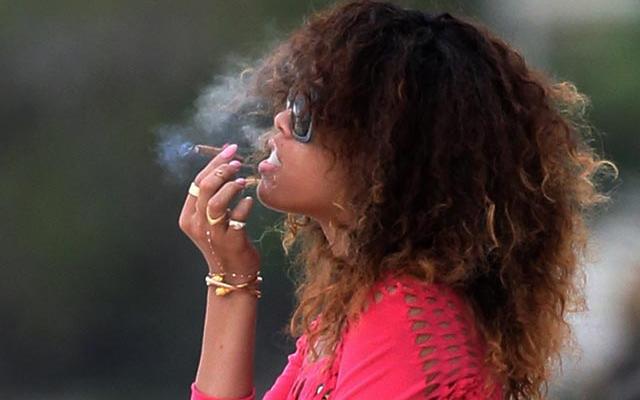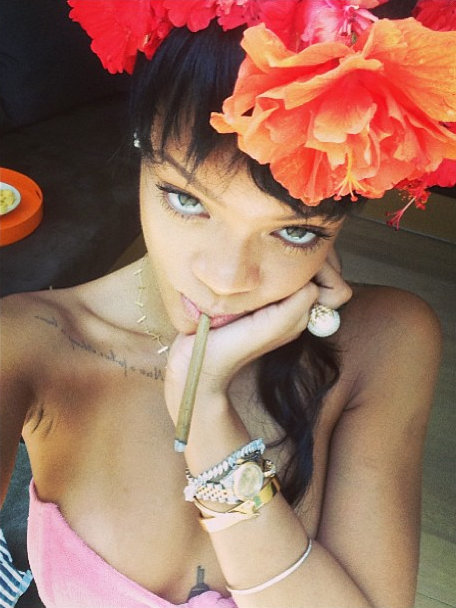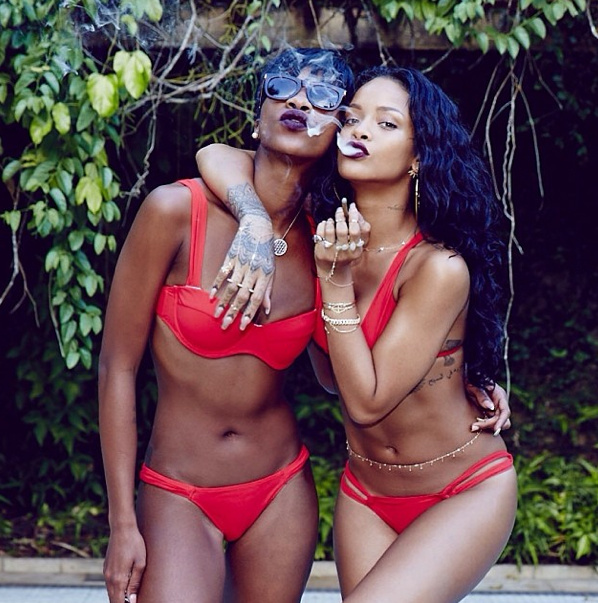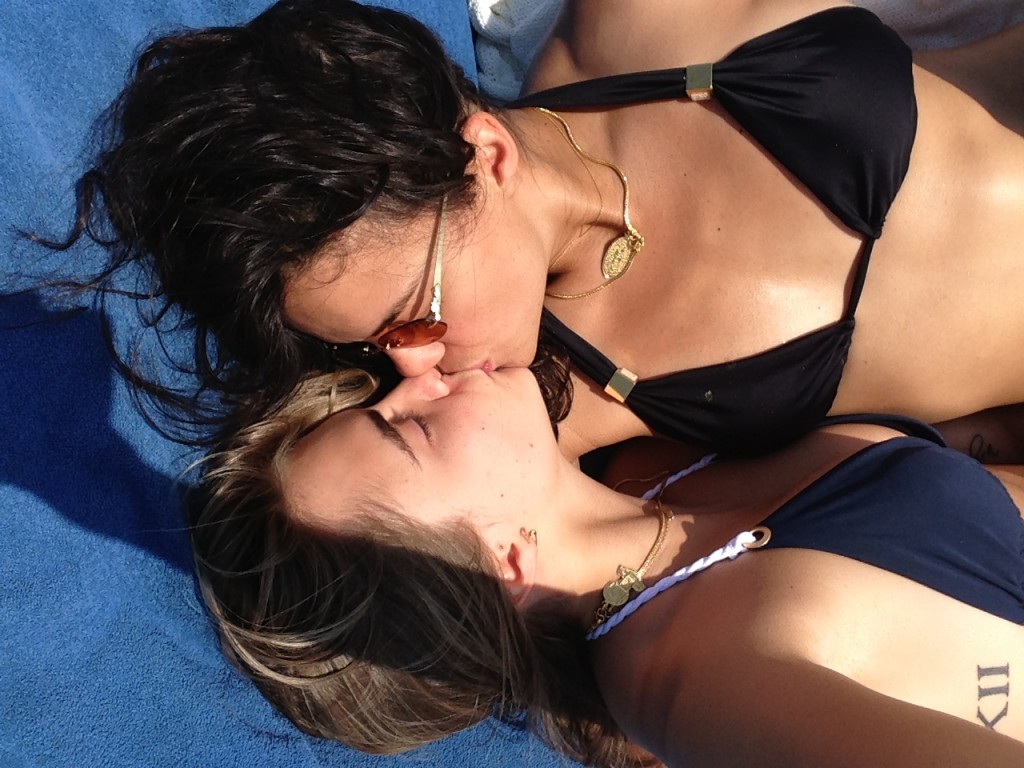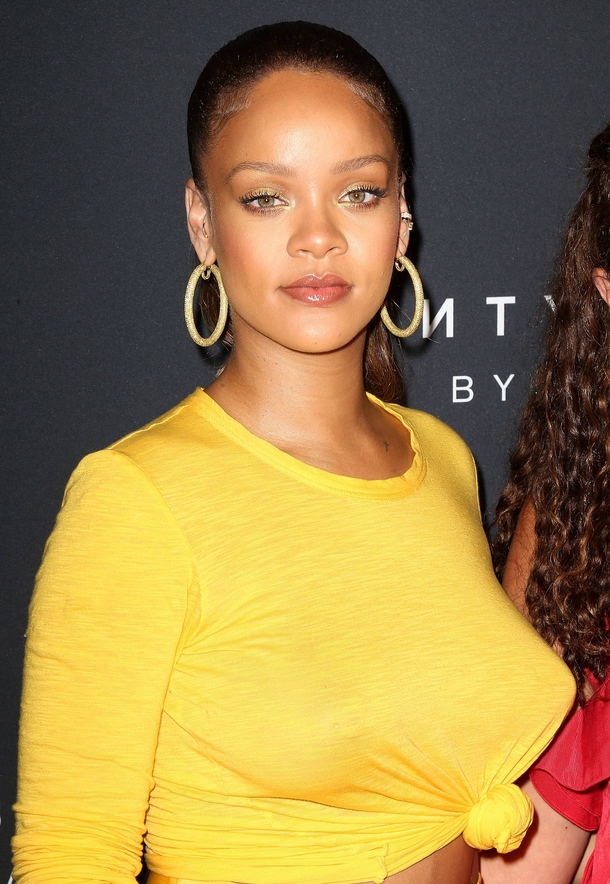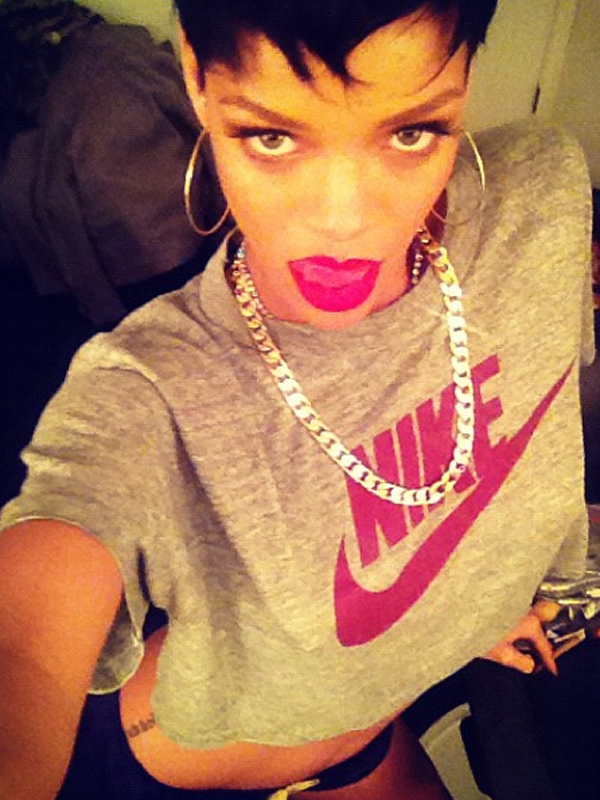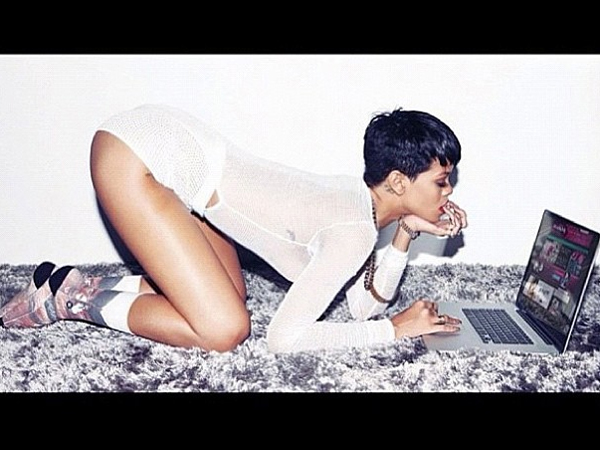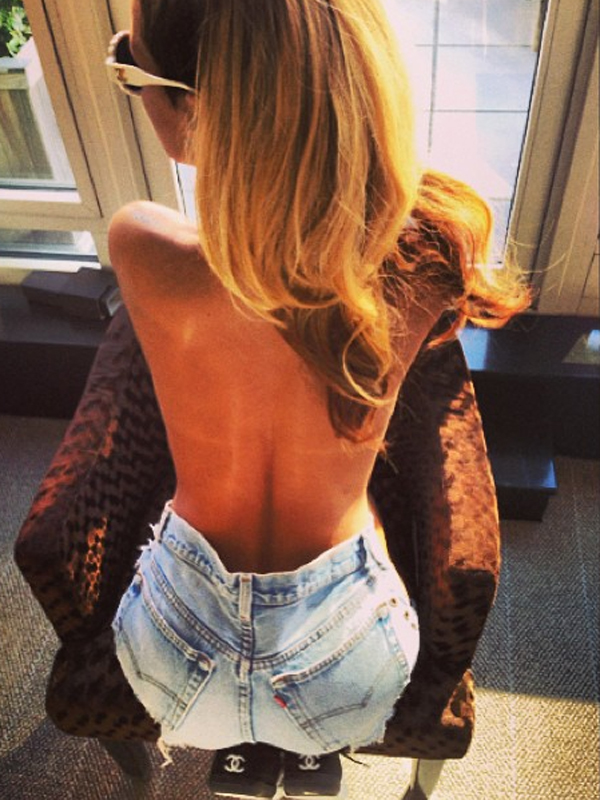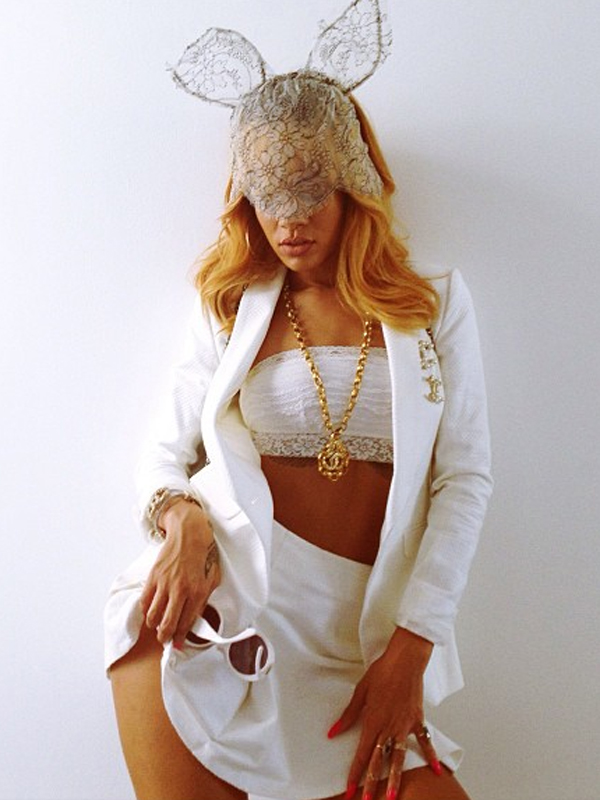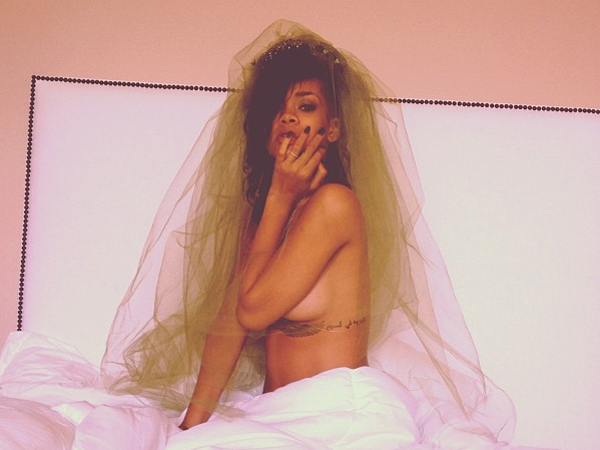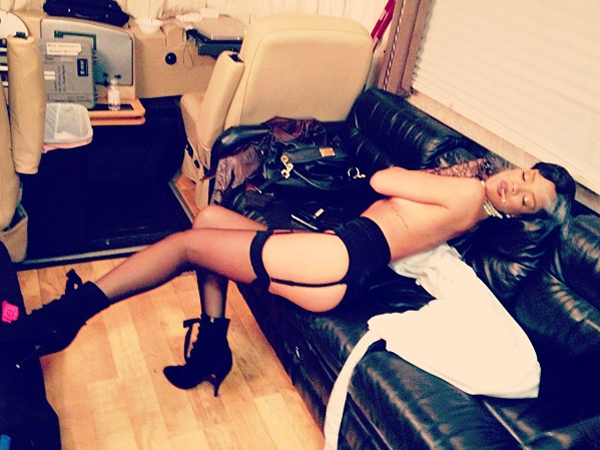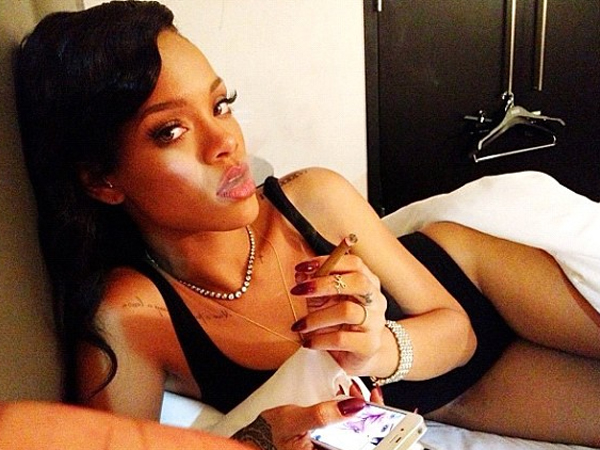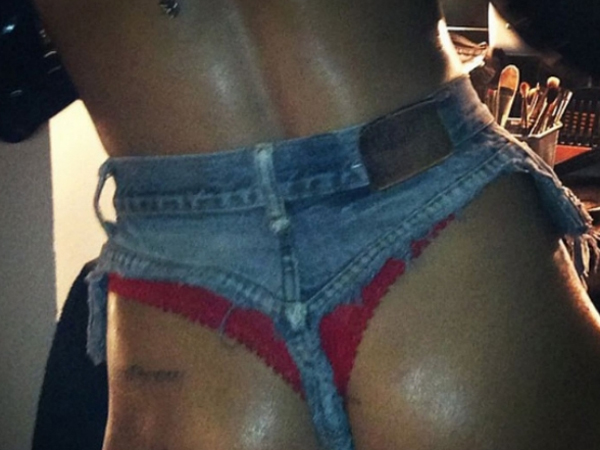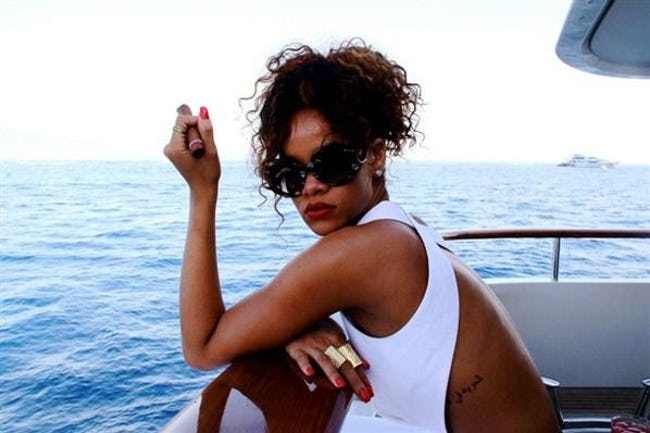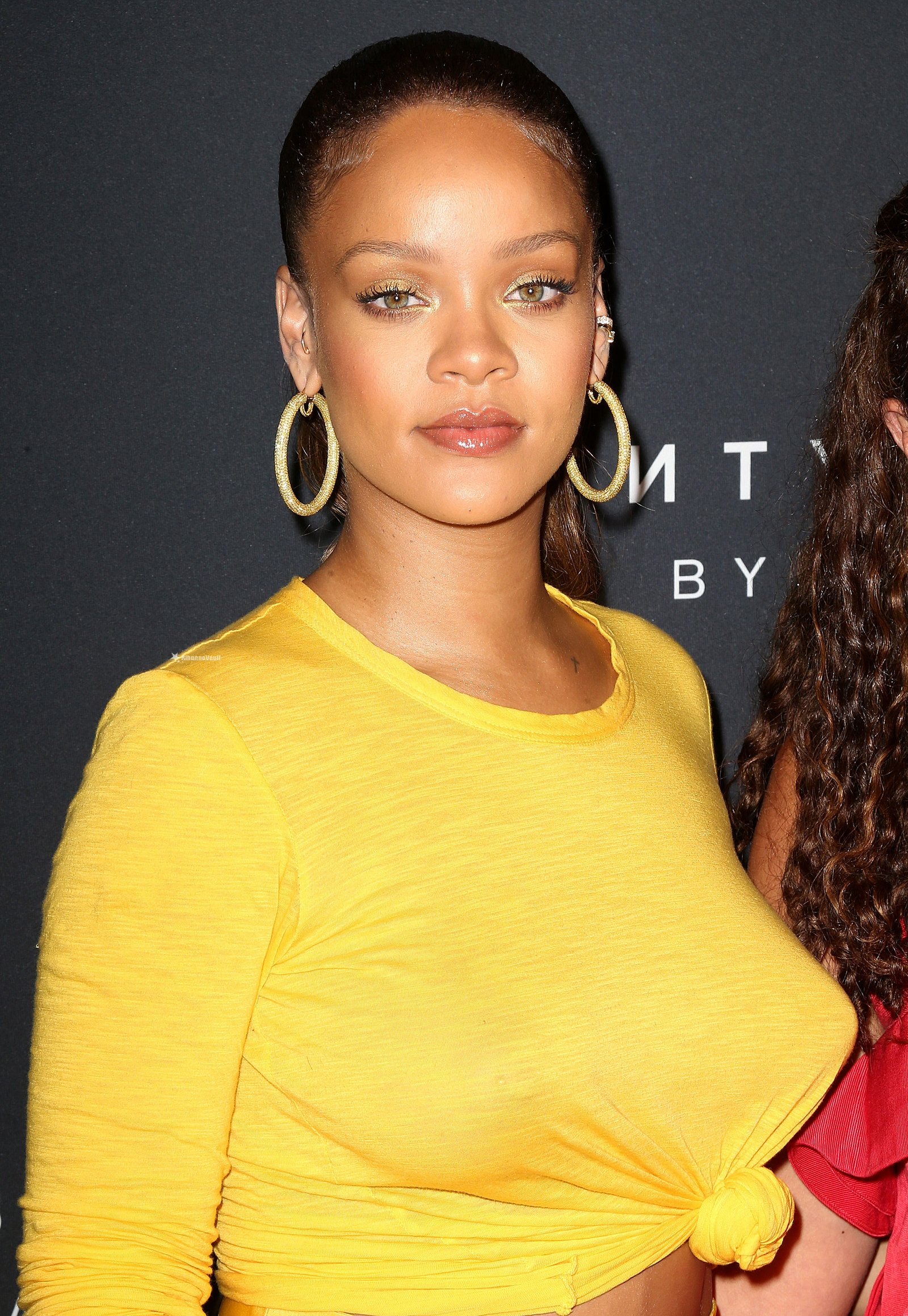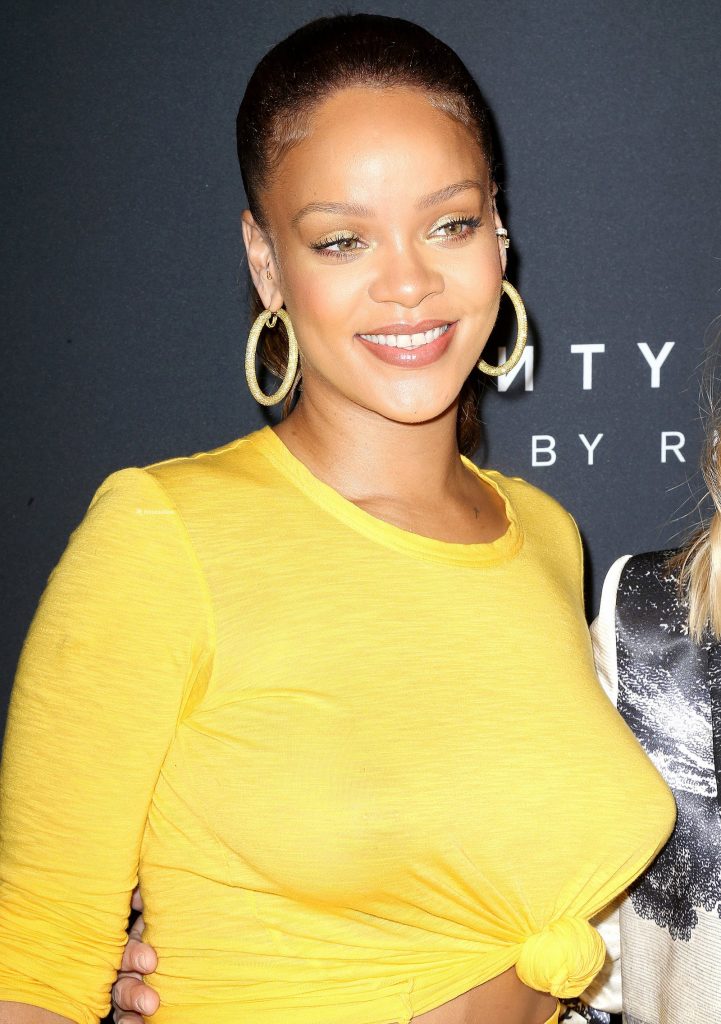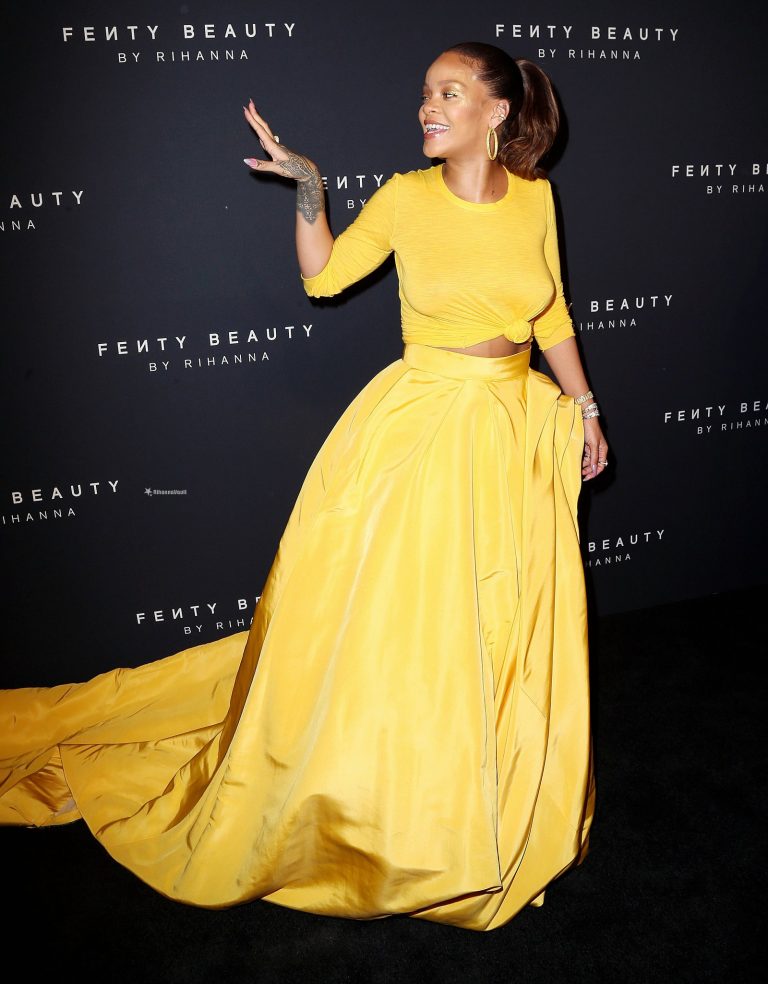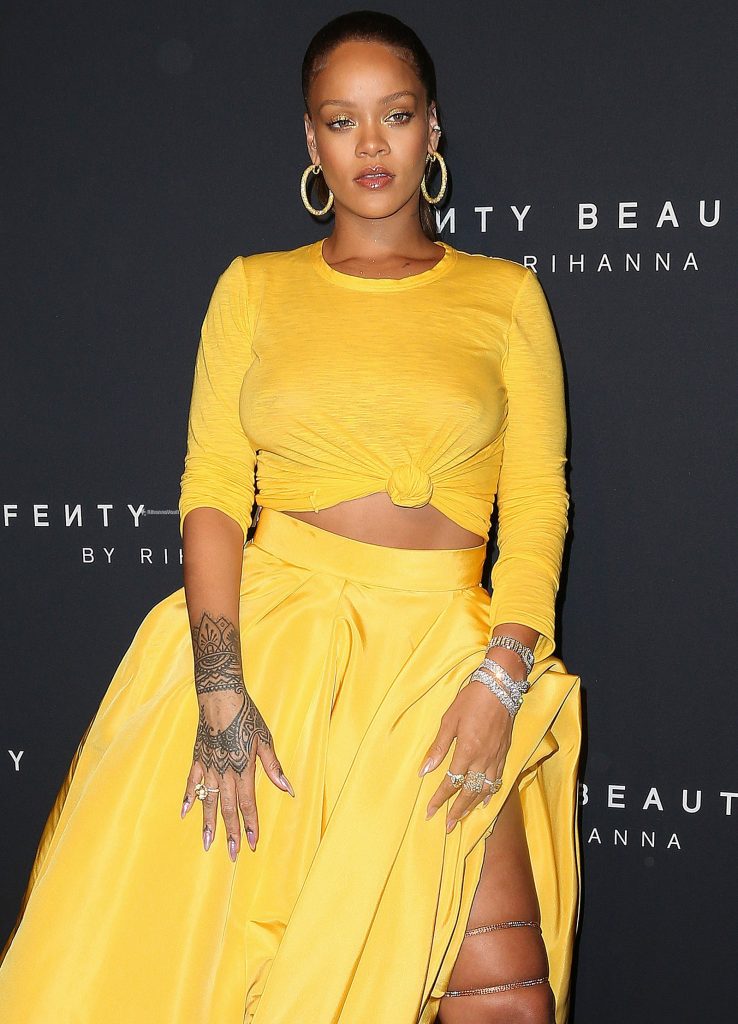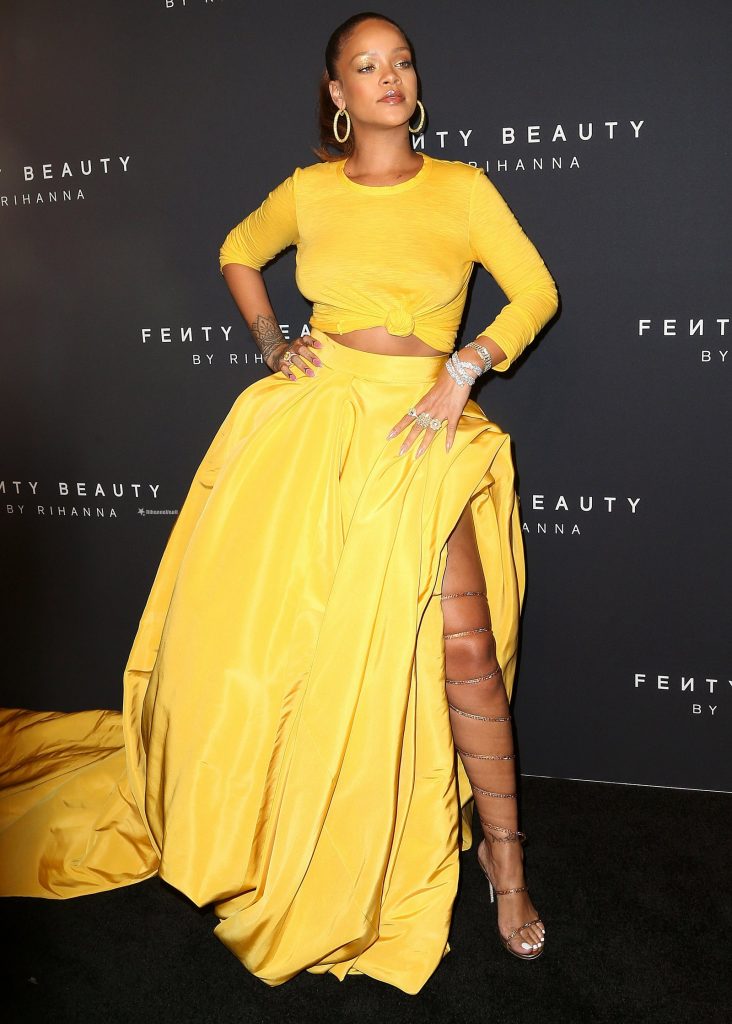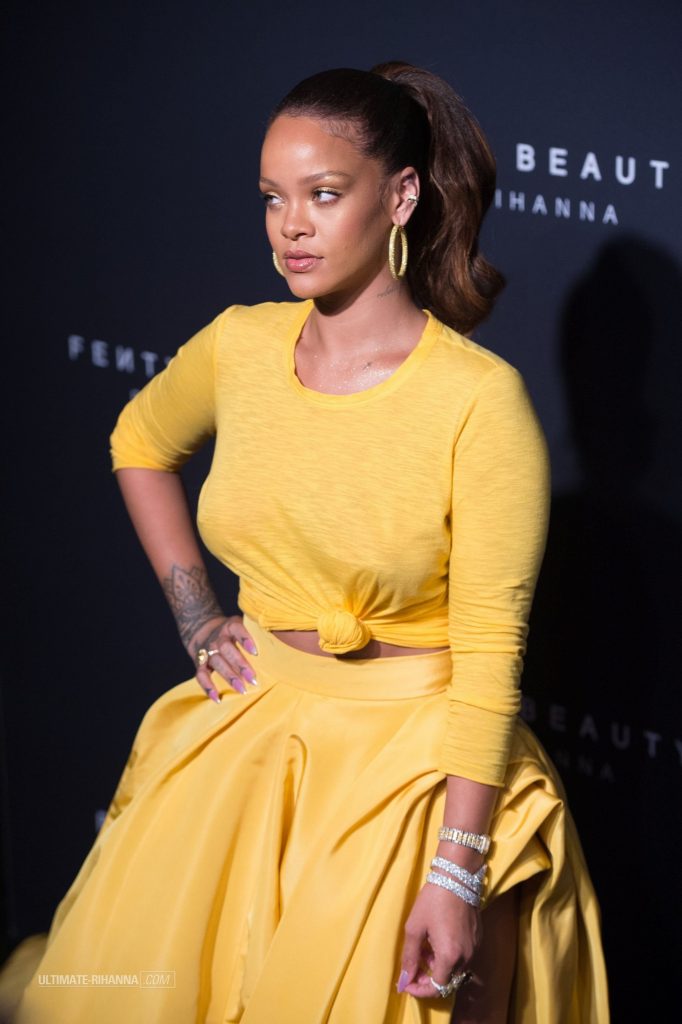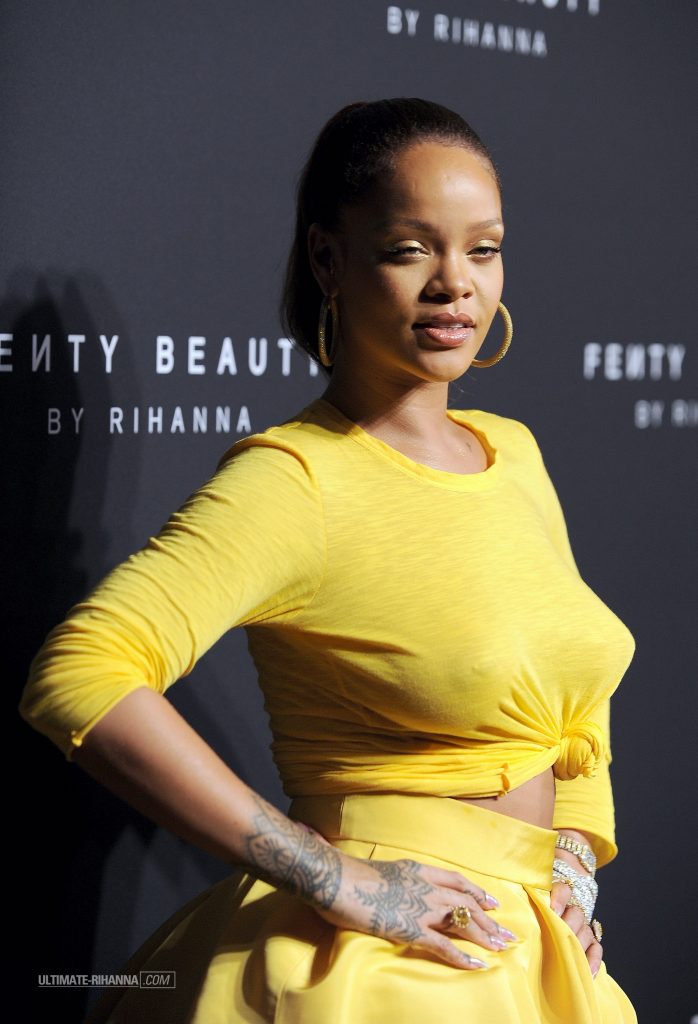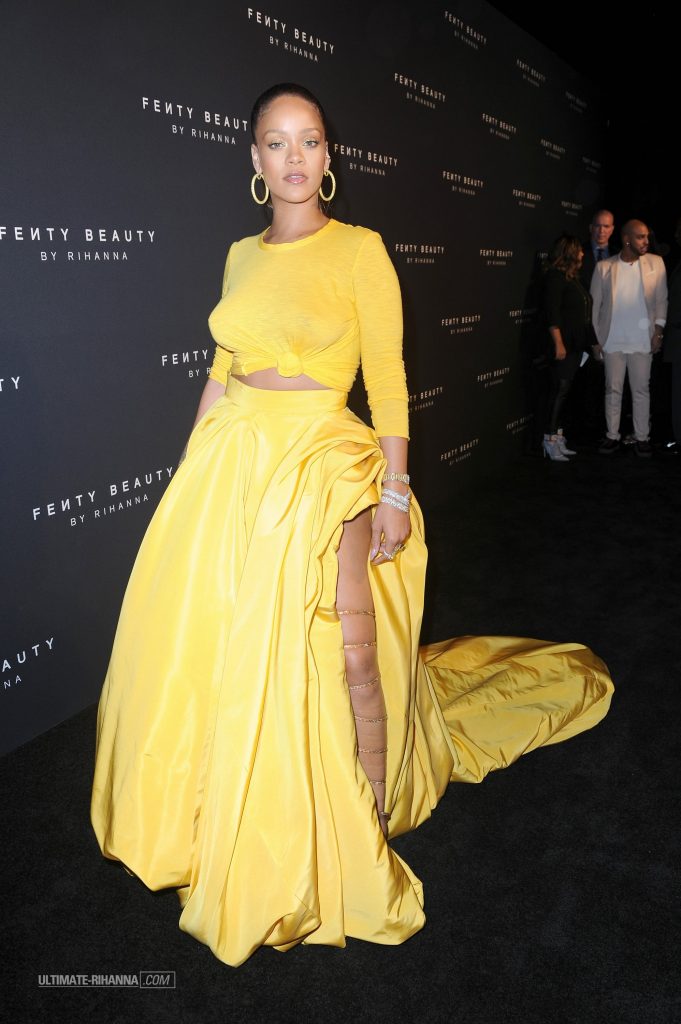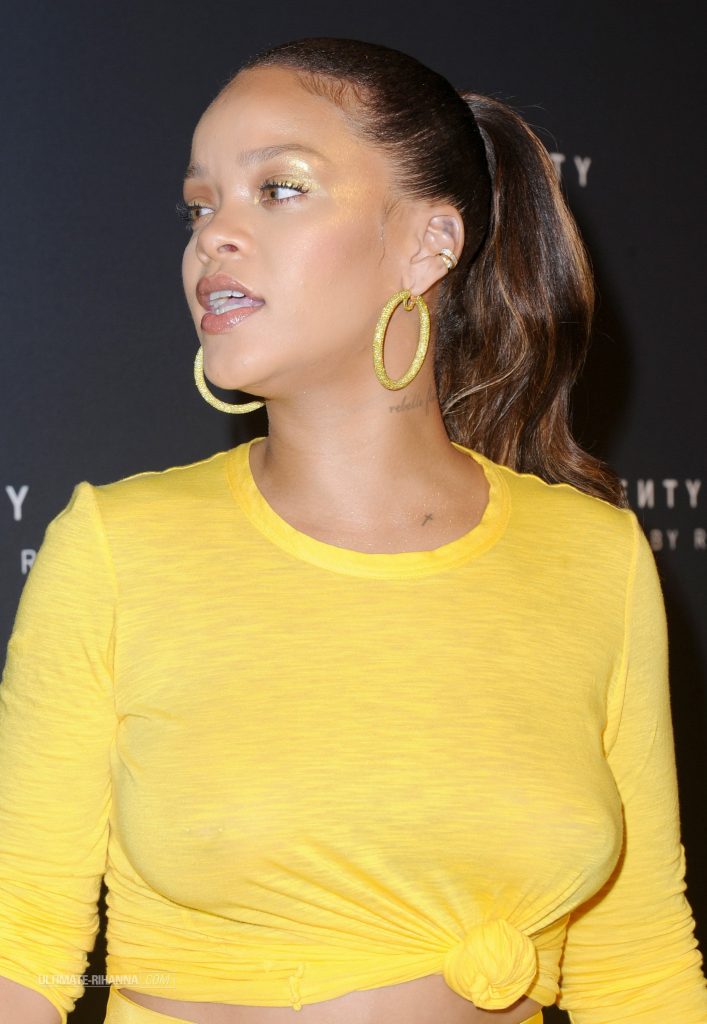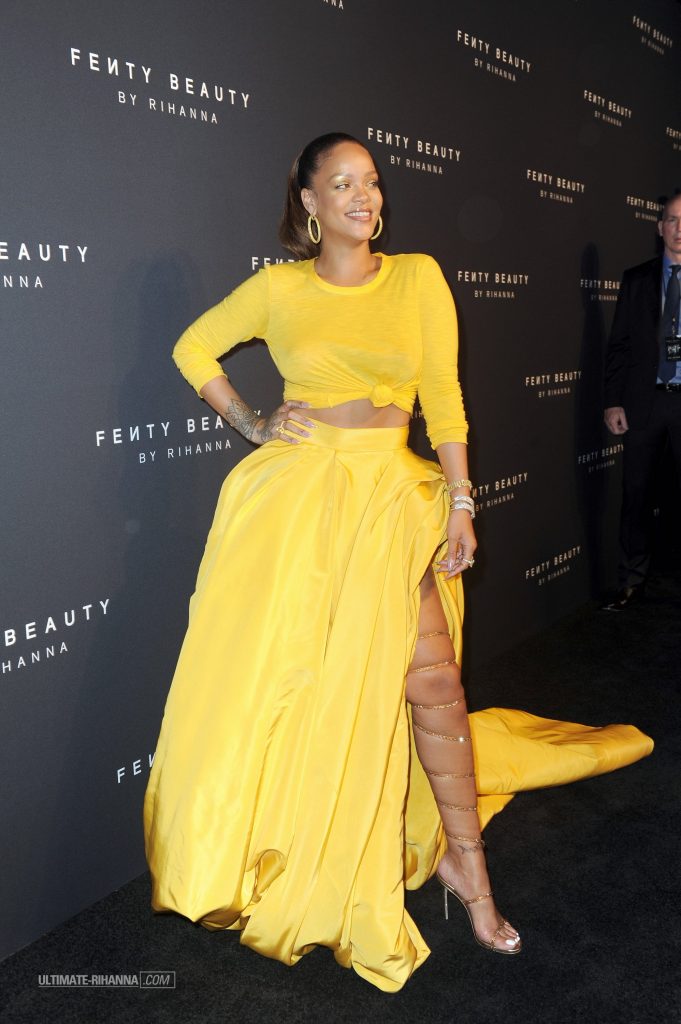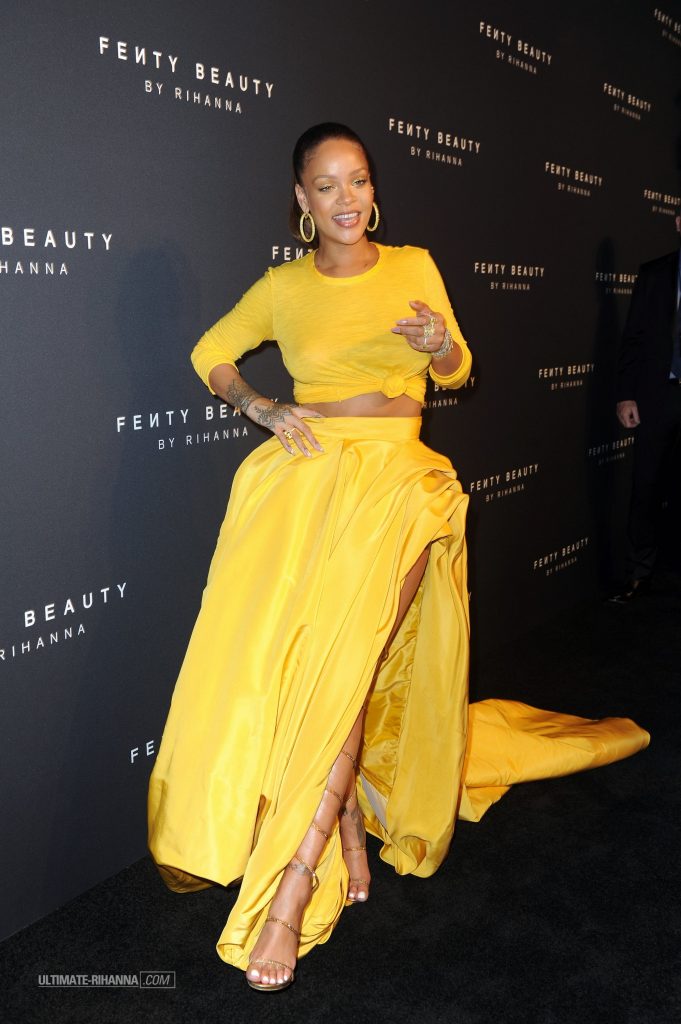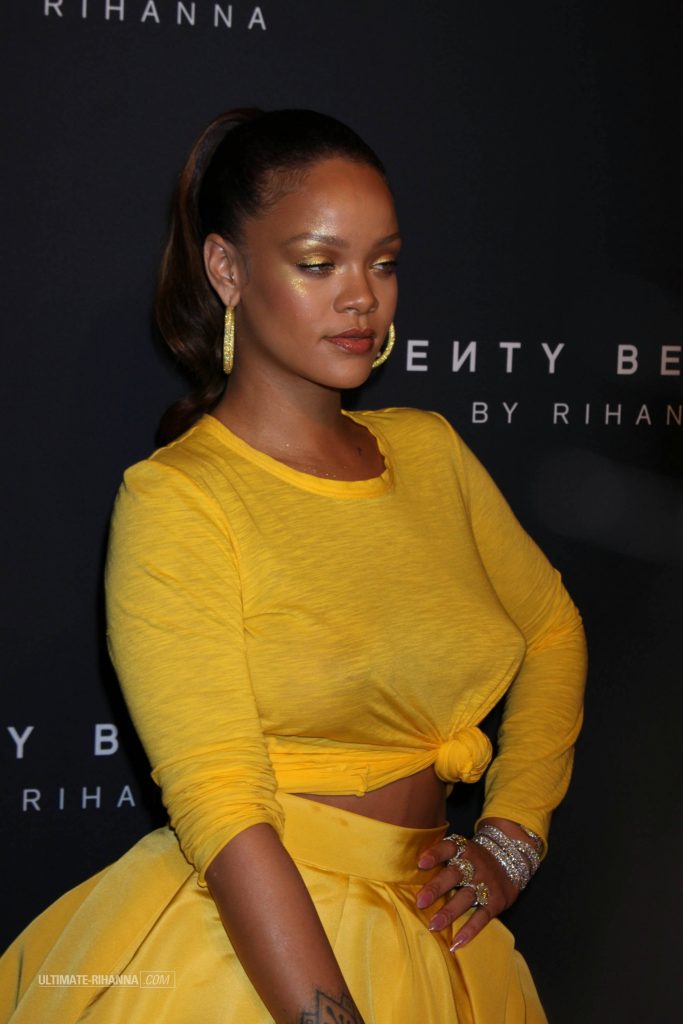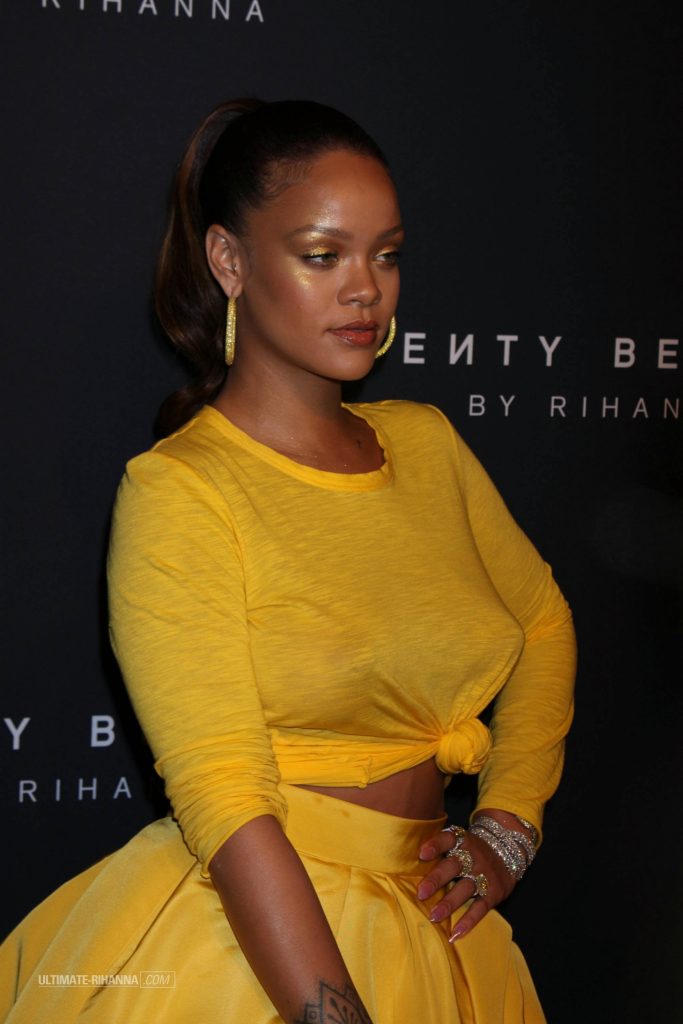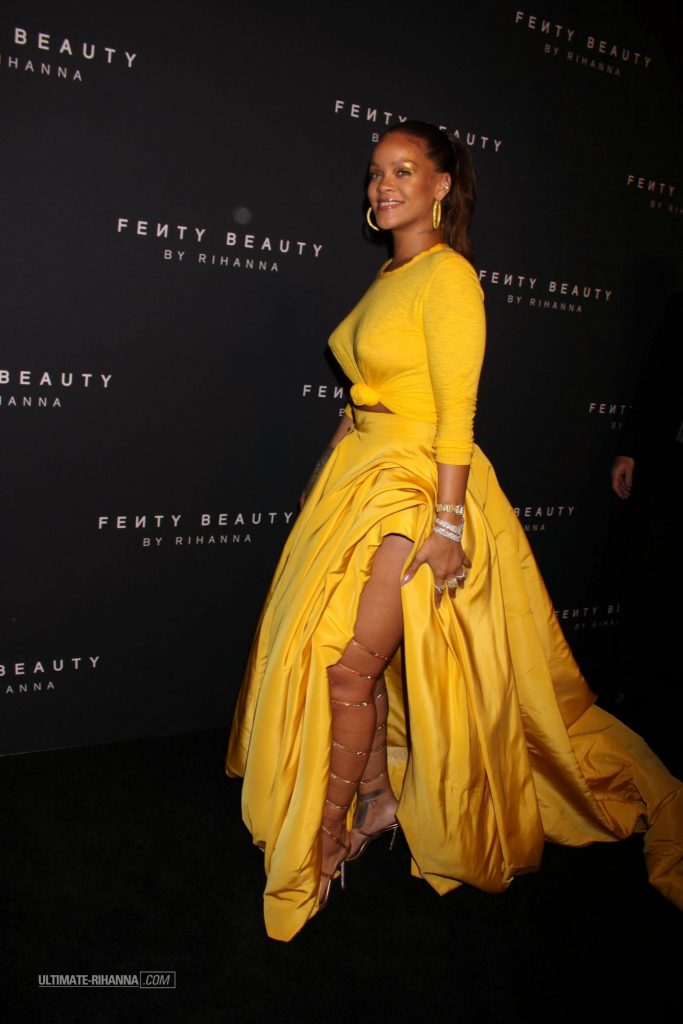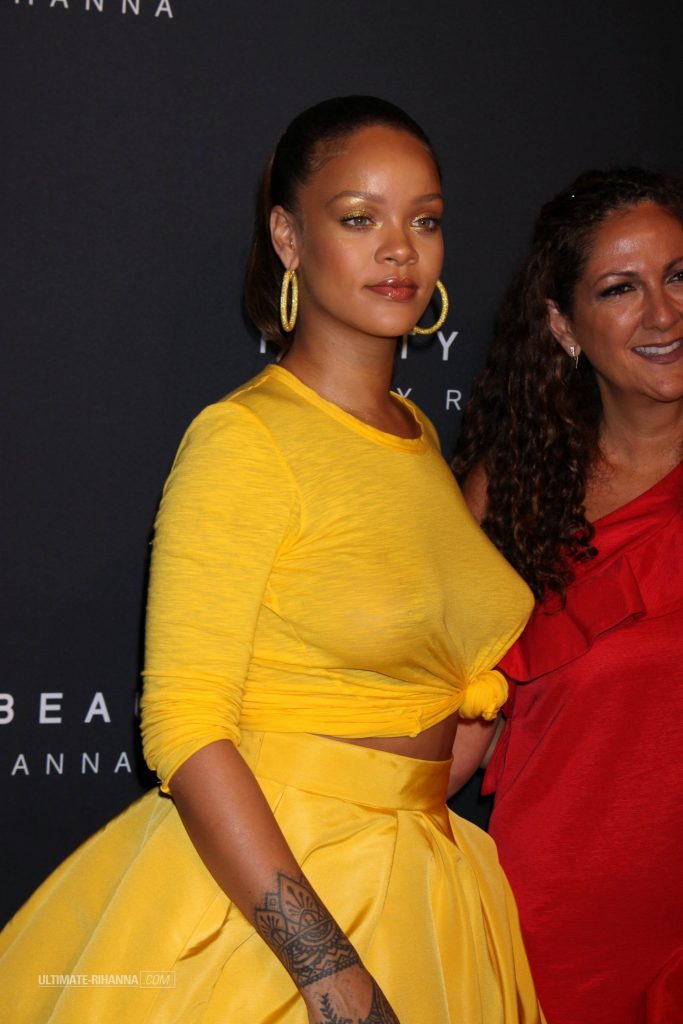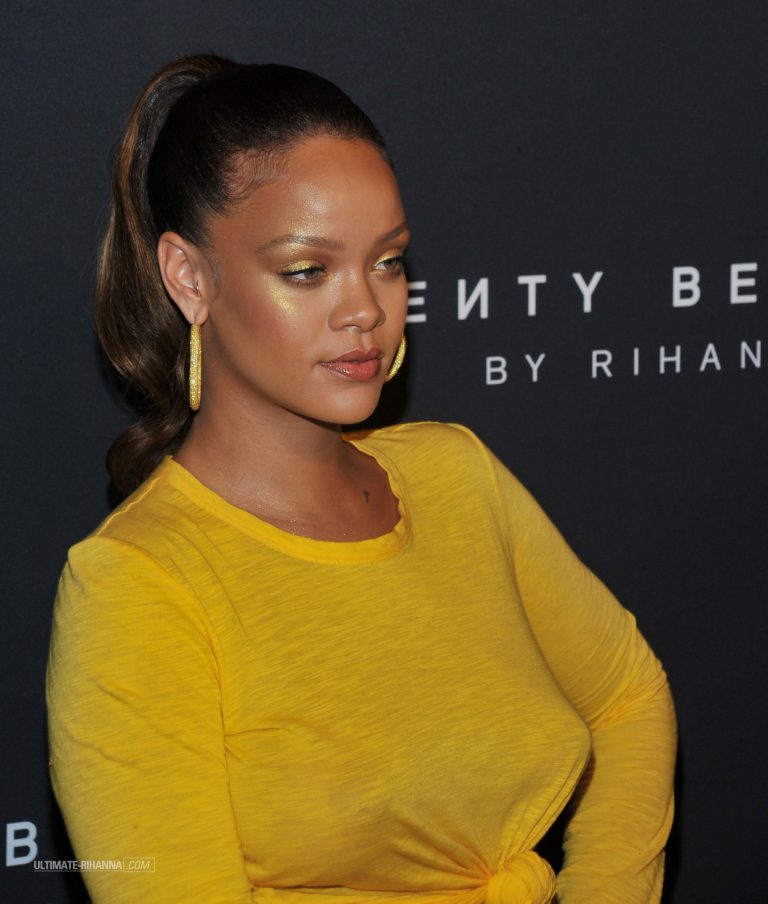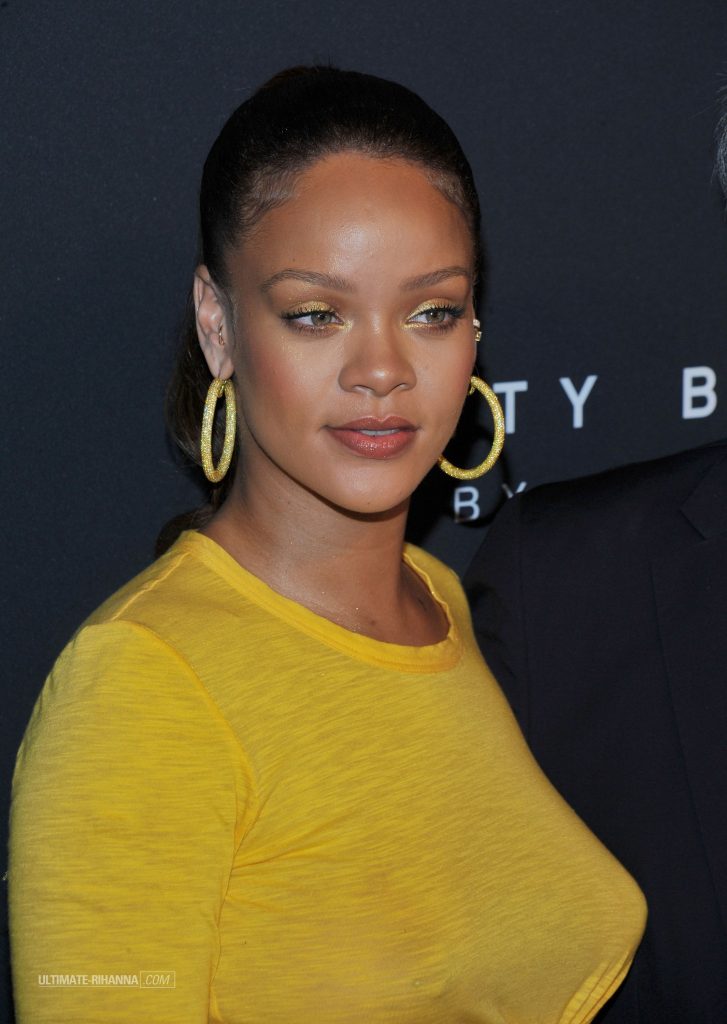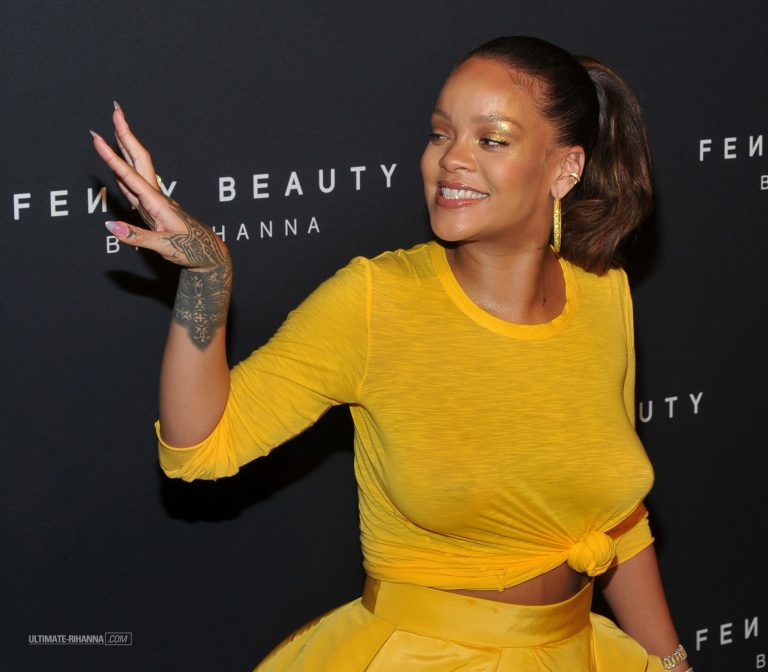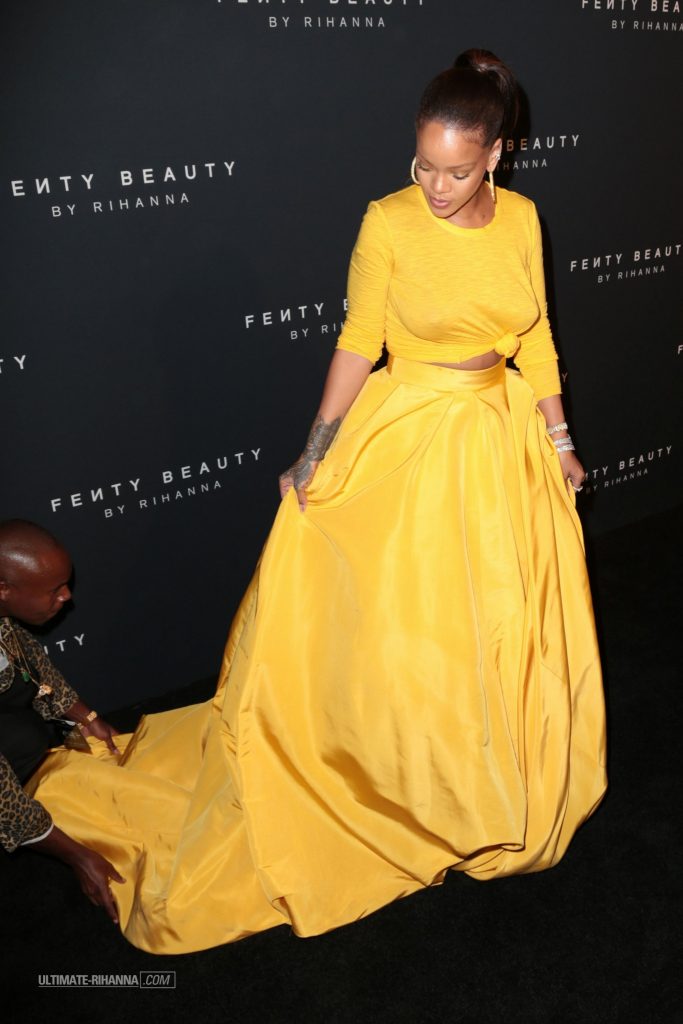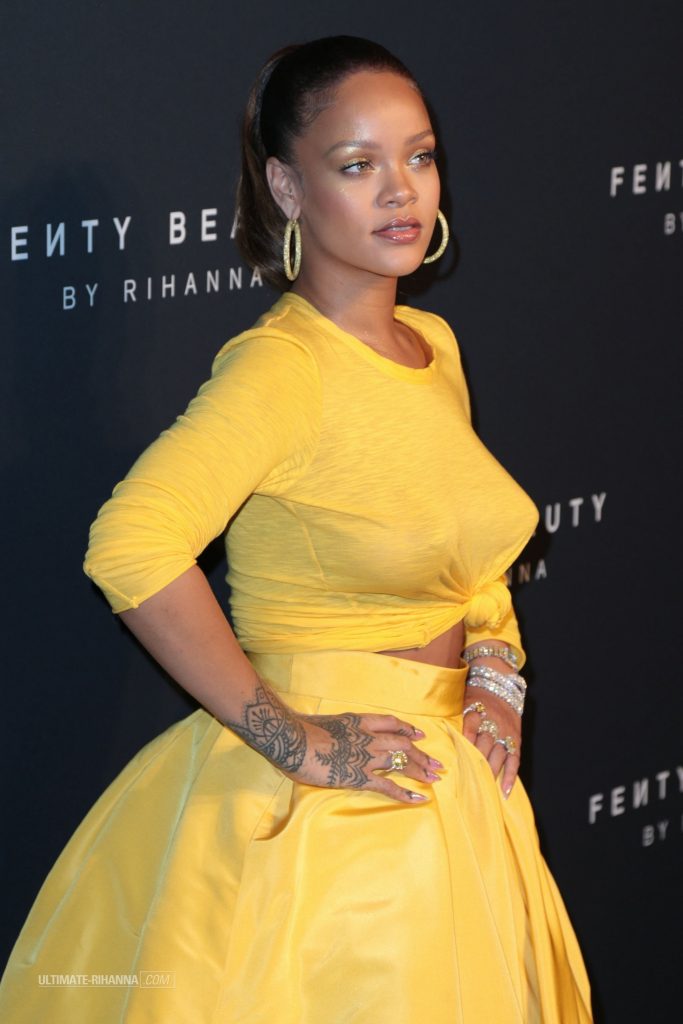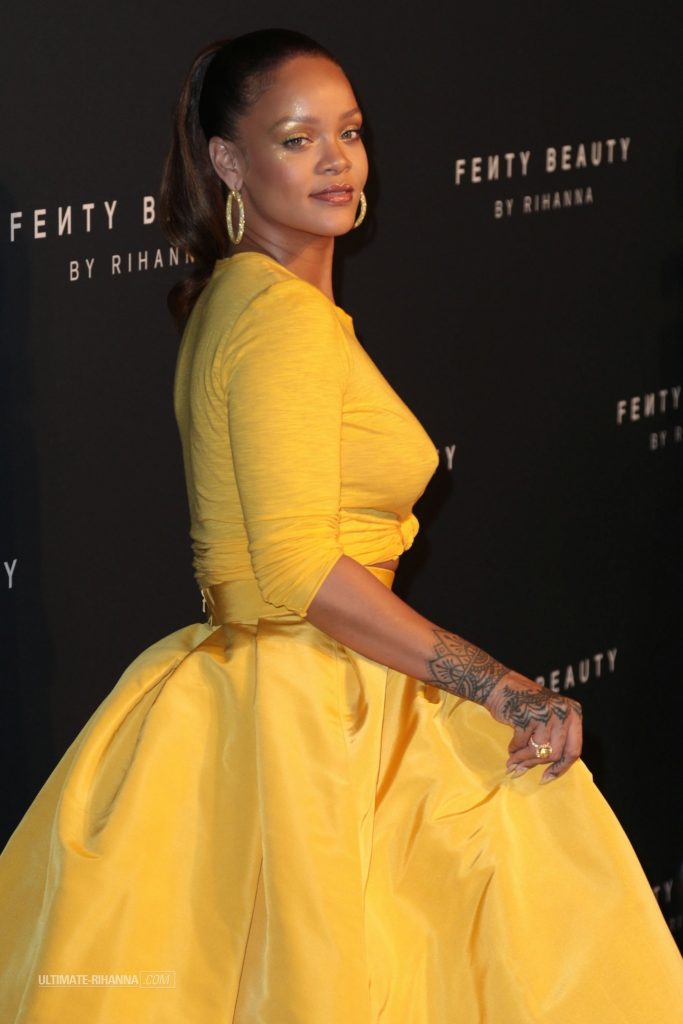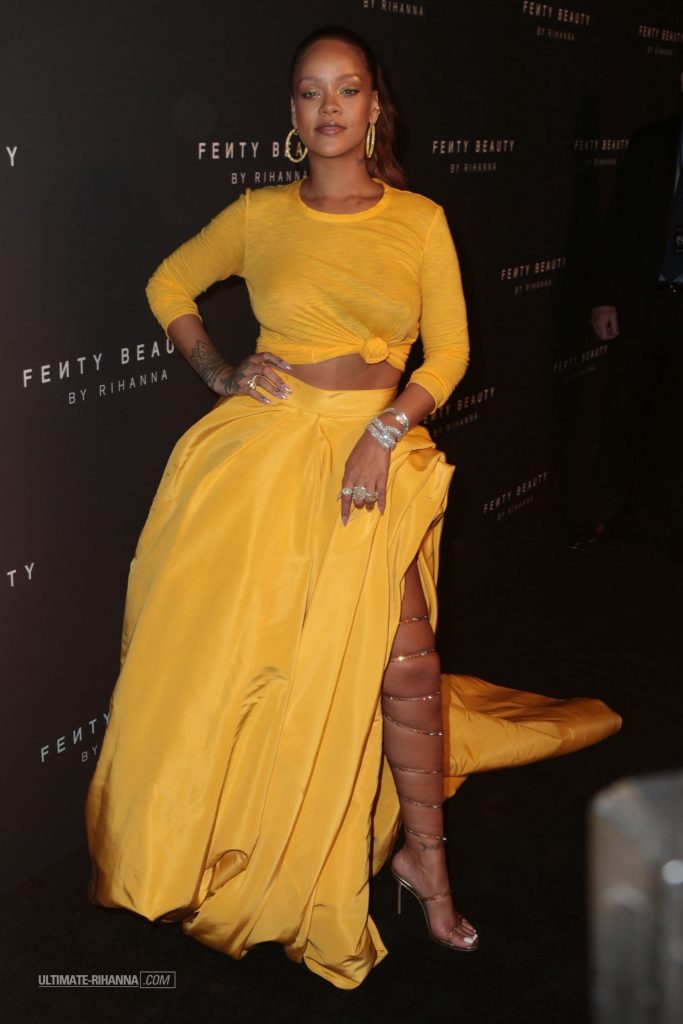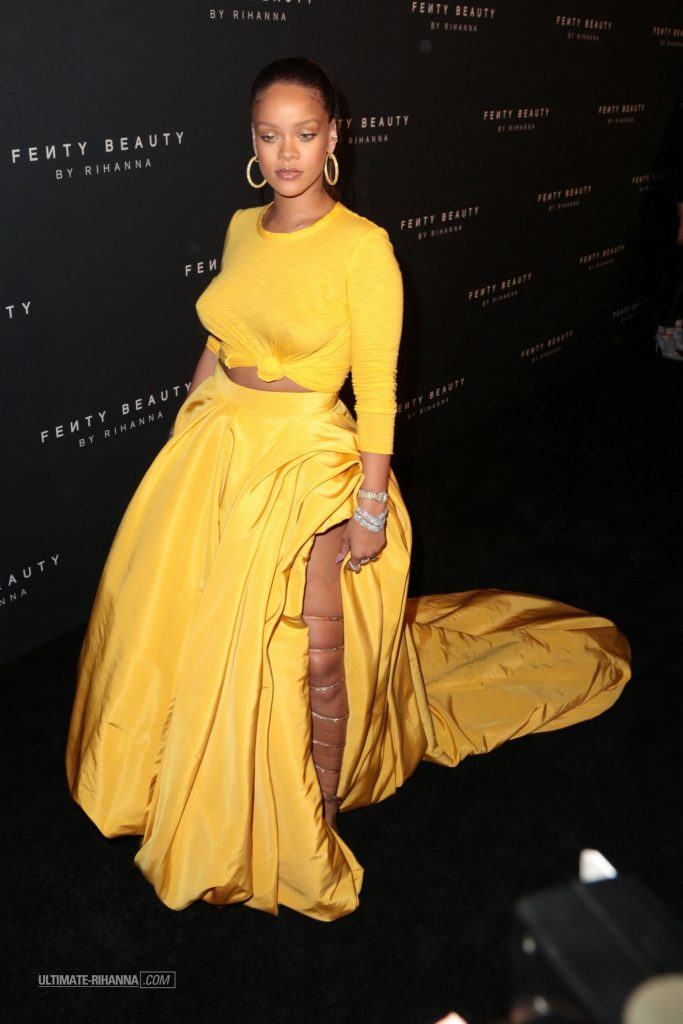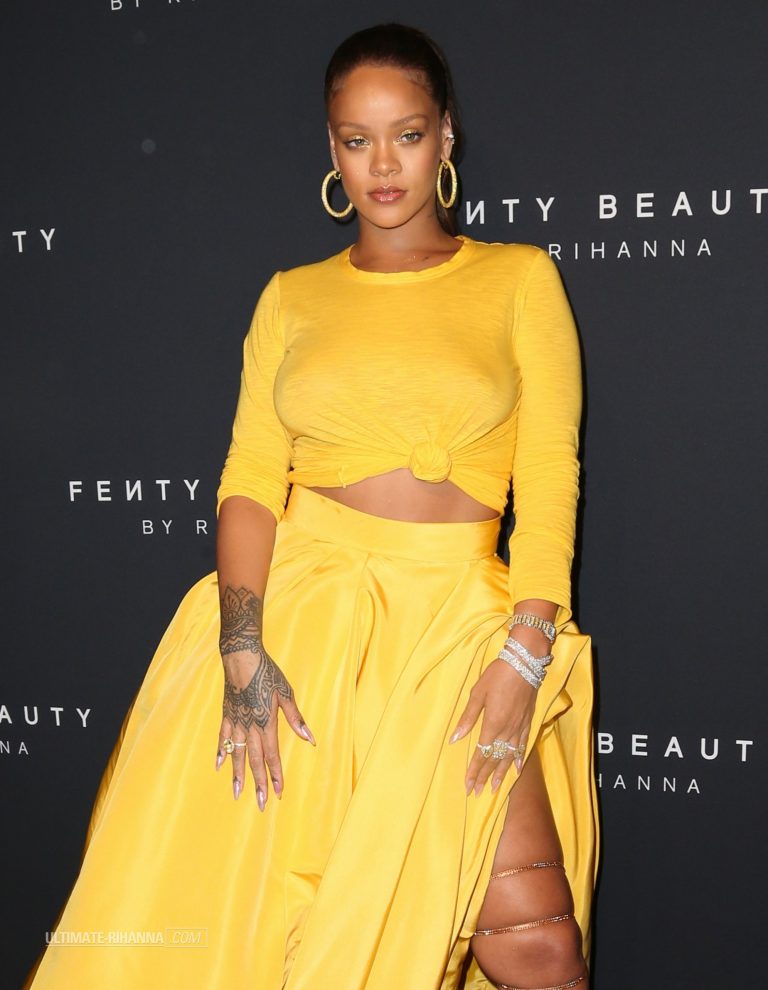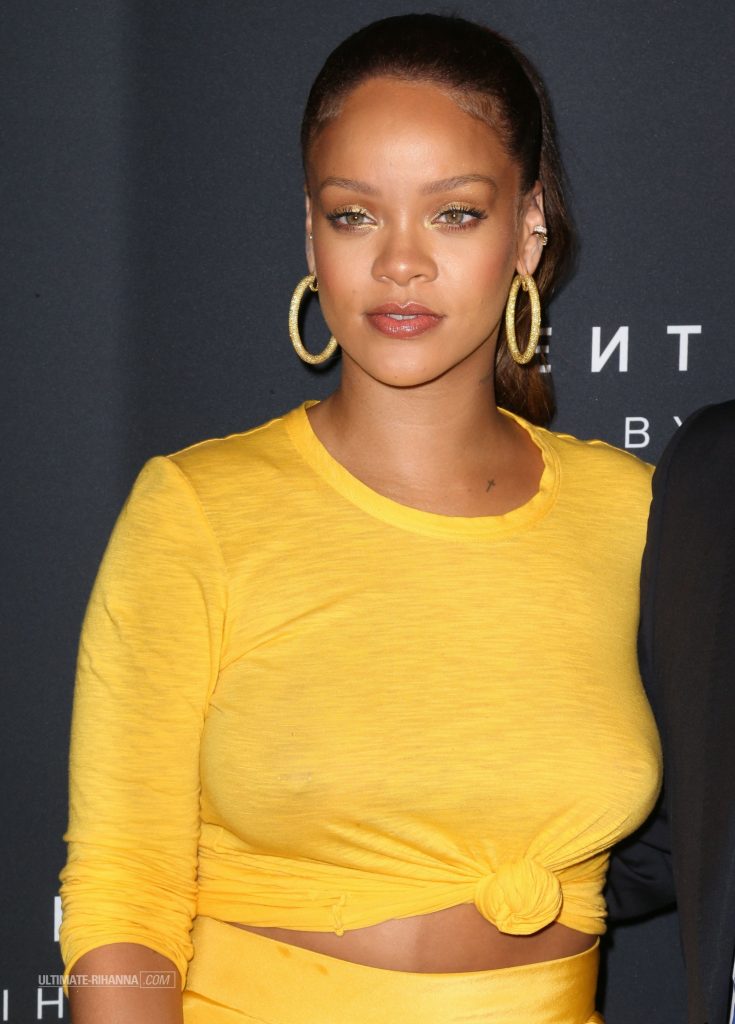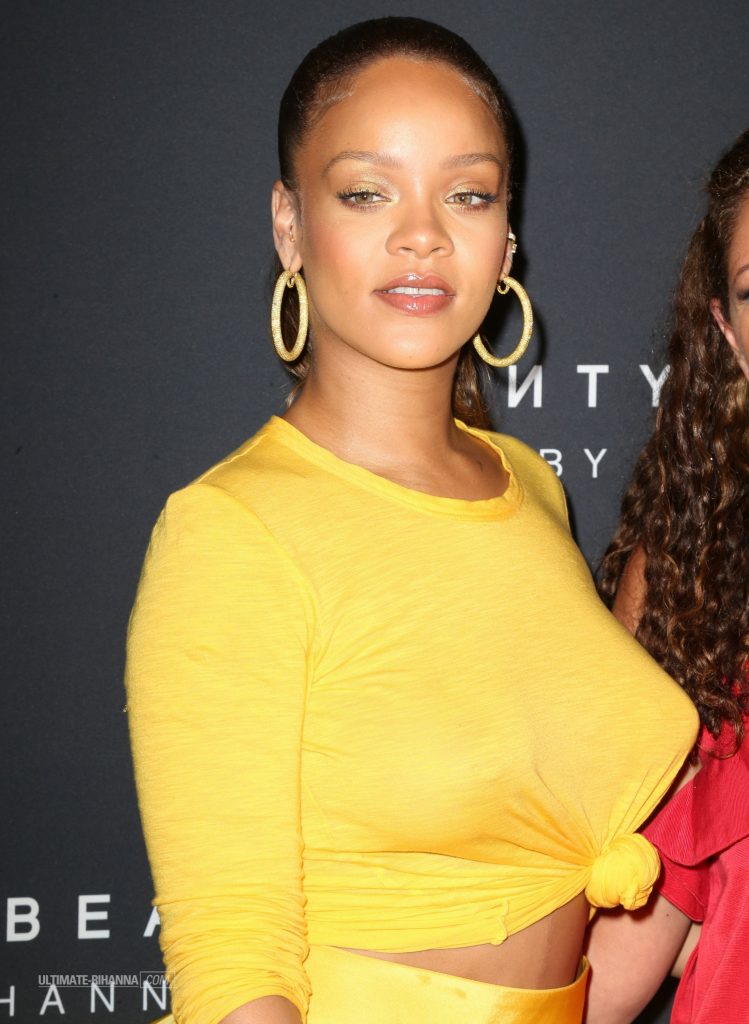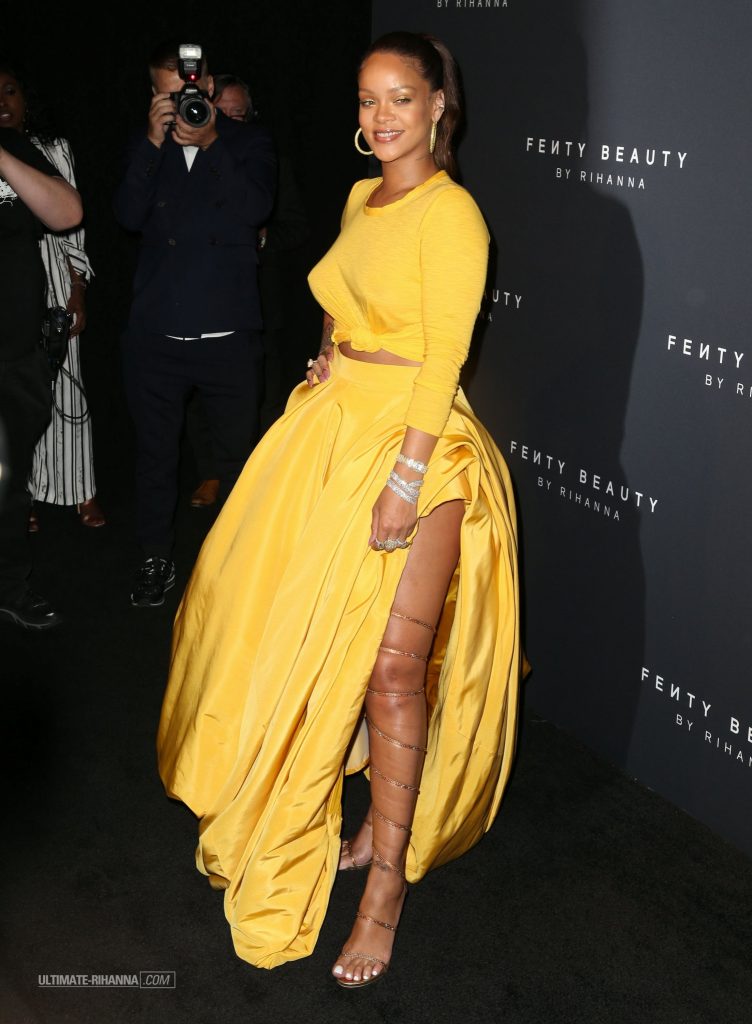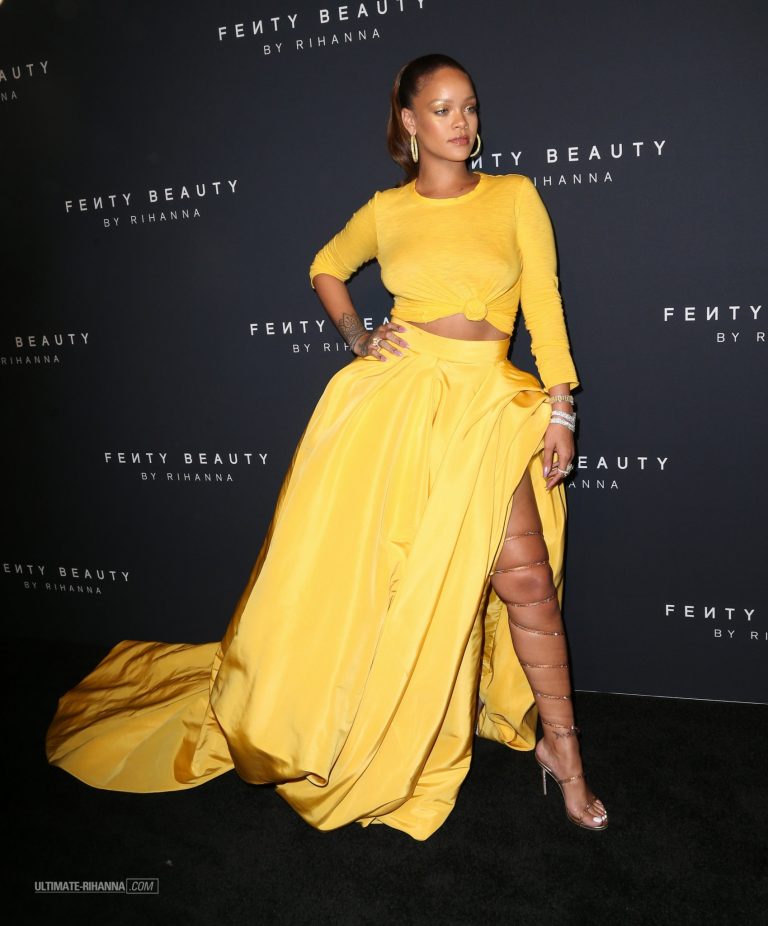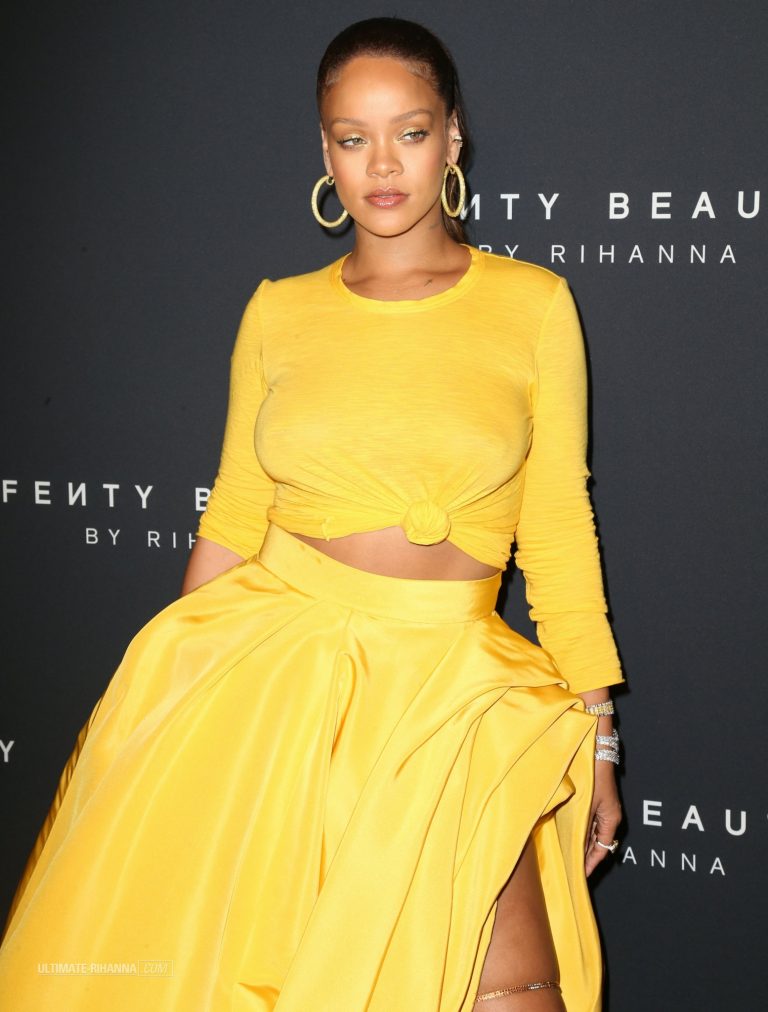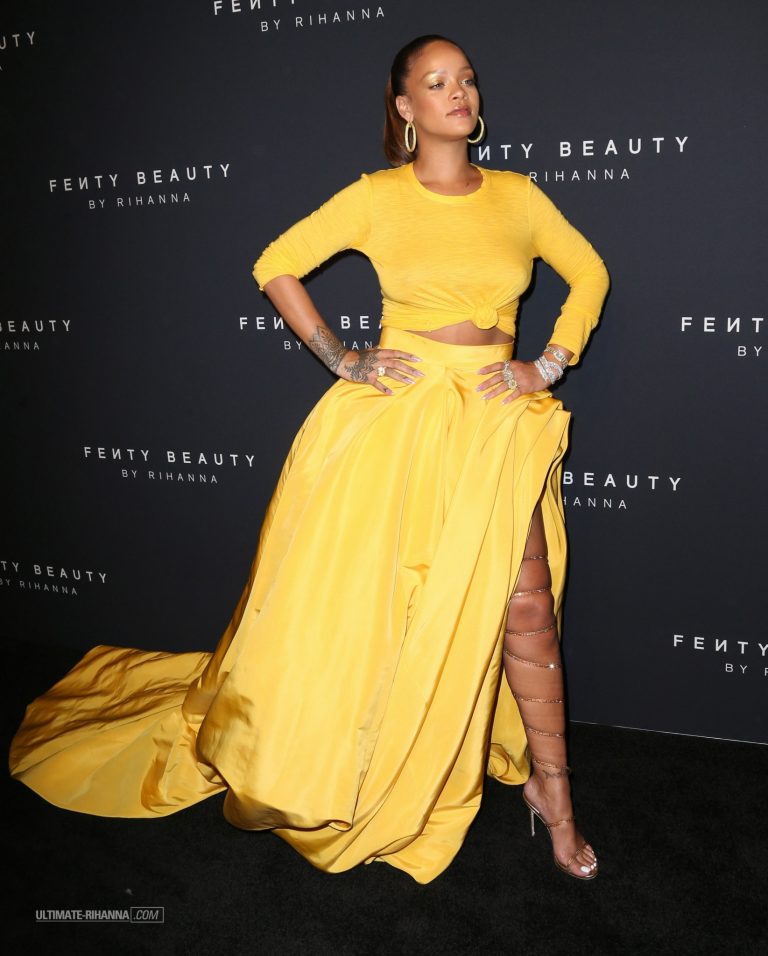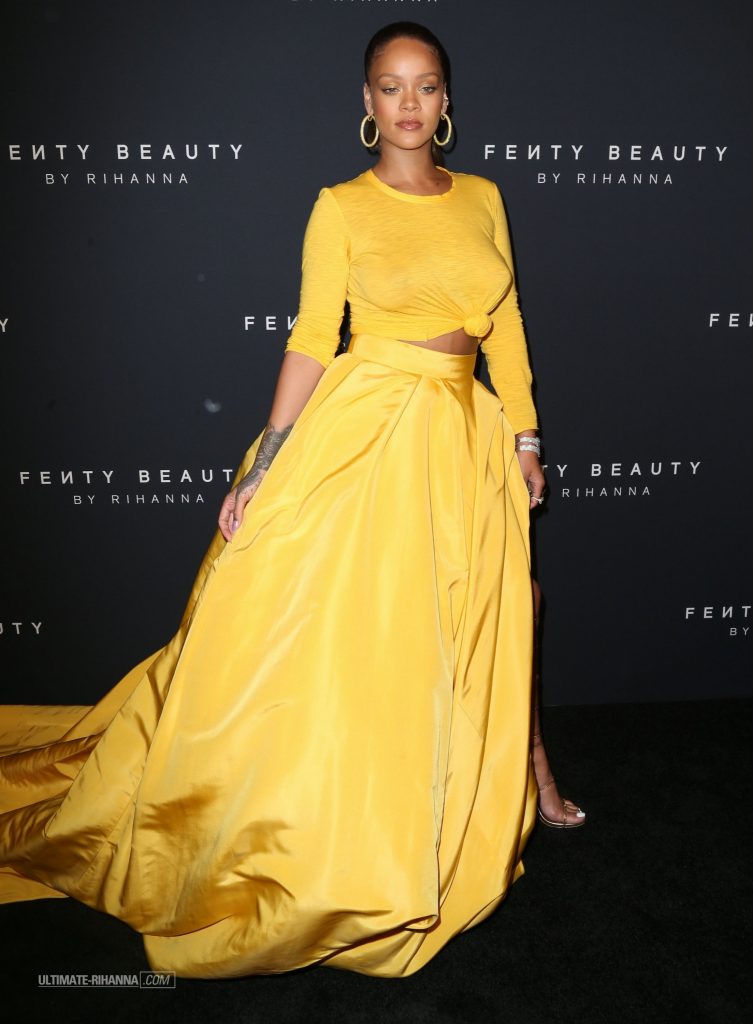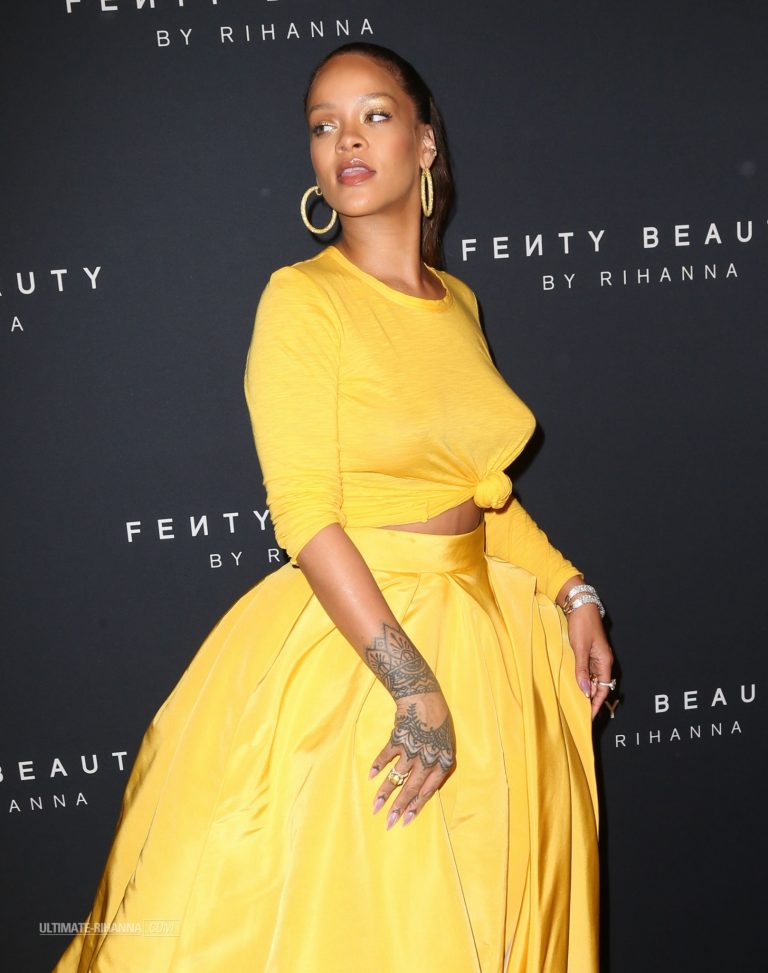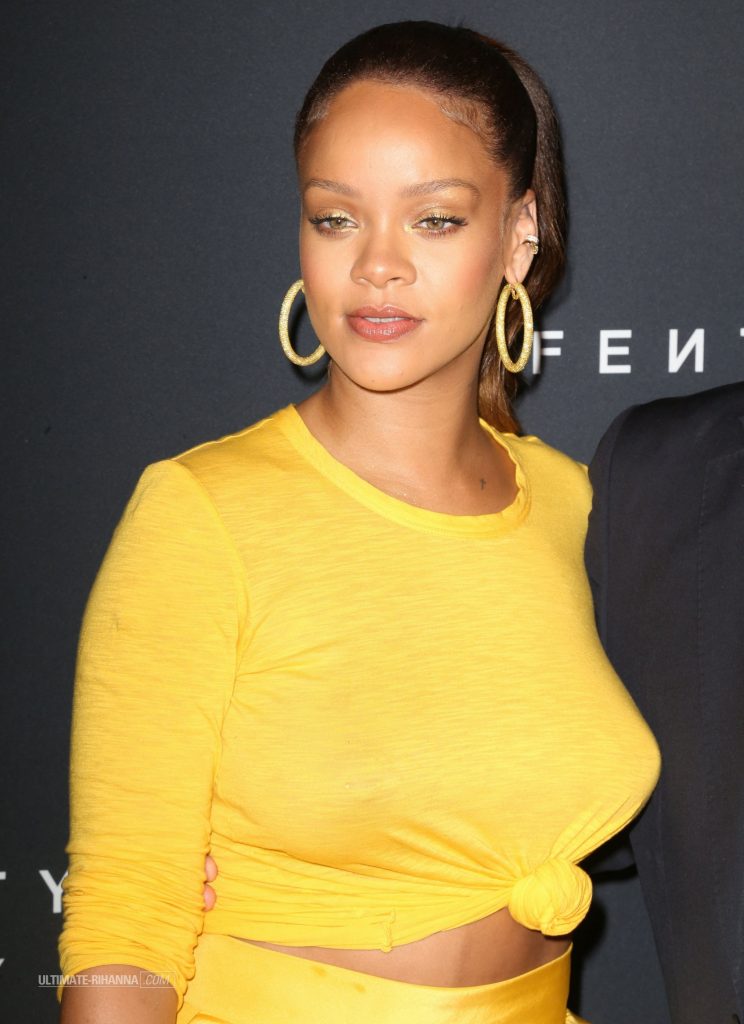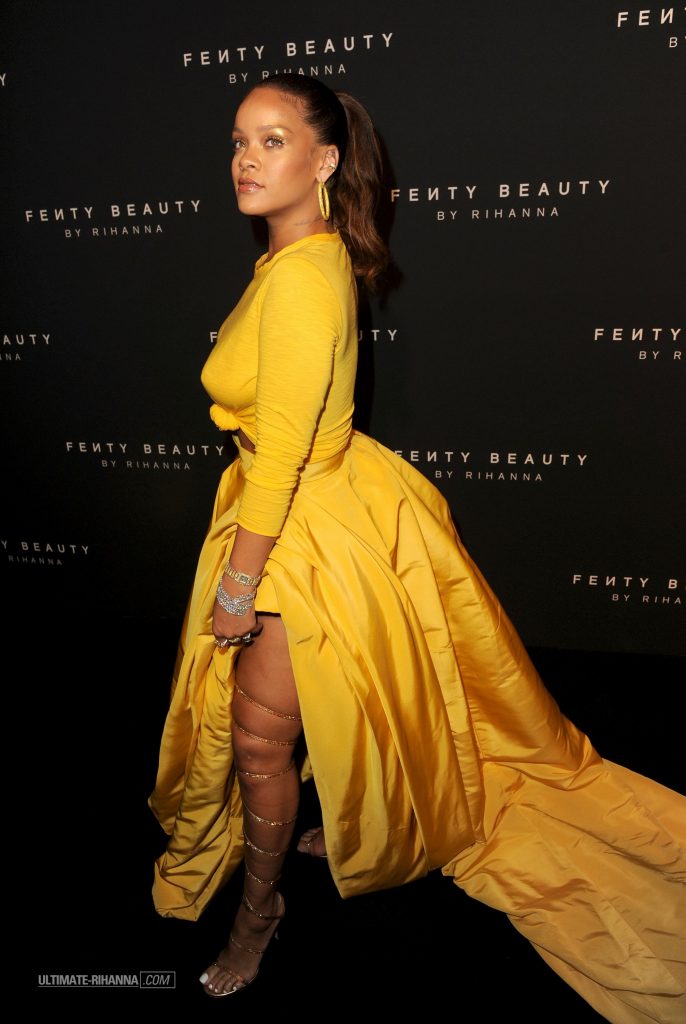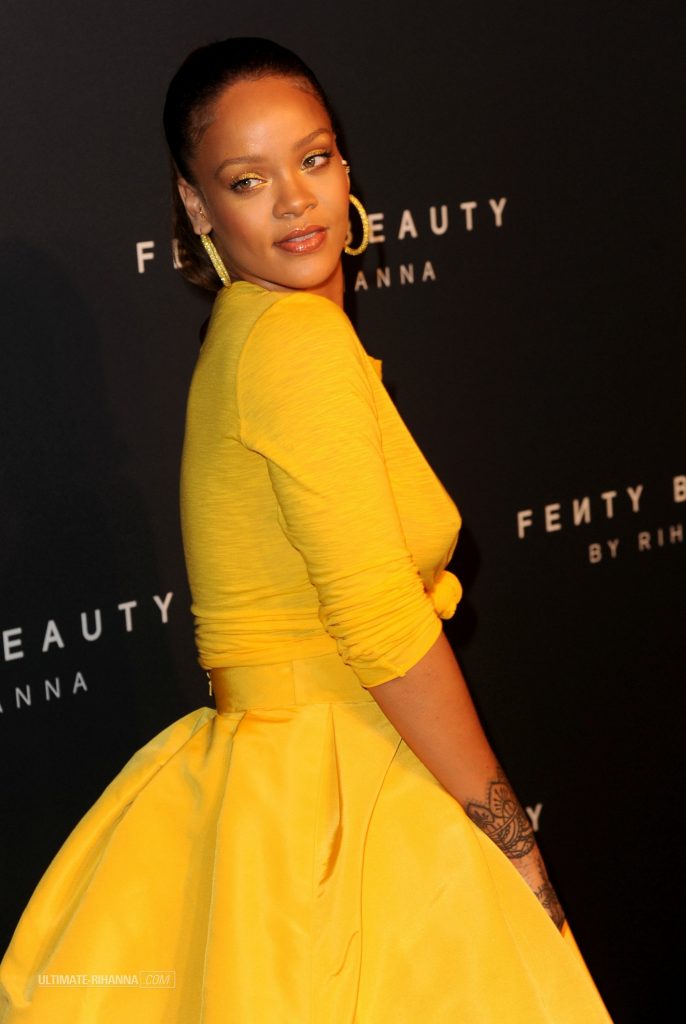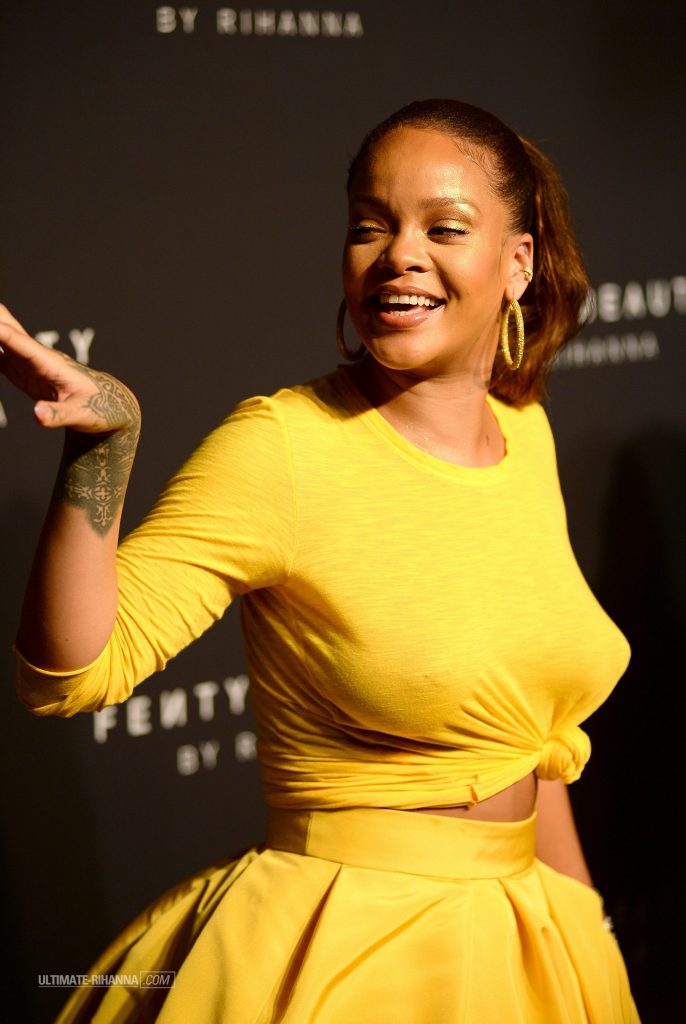 In early 2012, two collaborations featuring Rihanna were released: Coldplay's "Princess of China", from their album Mylo Xyloto, and Drake's "Take Care", from his album of the same name. In February 2012, Rihanna won her third Grammy Award for Best Rap/Sung Collaboration at the 2012 Grammy Awards for her Kanye West collaboration "All of the Lights" and was voted the Best International Female Solo Artist at the 2012 BRIT Awards for the second consecutive year. March 2012 saw the simultaneous releases of two collaborations between Rihanna and Chris Brown: remixes of her song "Birthday Cake" and his "Turn Up the Music". The recordings received mainly negative responses due to the pair's history of domestic violence. In September 2012, "We Found Love" won the MTV Video Music Award for Video of the Year, making Rihanna the first woman to receive the accolade more than once.
Rihanna's seventh studio album, Unapologetic, was released in November 2012. In the United States, the album debuted at No. 1 on the Billboard 200 albums chart, marking Rihanna's first No. 1 album in the country. The lead single from the album, "Diamonds", reached No. 1 in more than 20 countries worldwide, including on the US Billboard Hot 100, where it became Rihanna's 12 No. 1 on the chart. The album's second single, "Stay", featuring Mikky Ekko, reached the top five in over twenty countries, including No. 3 on the Billboard Hot 100. As promotion prior to the album's release, Rihanna embarked on the 777 Tour, a mini tour of seven shows in seven countries in seven days. On May 6, 2013, Fox aired a documentary about the tour, with a documentary DVD being released the following day as Rihanna's third live long-form video release.
In February 2013 at the 55th Grammy Awards, Rihanna won her sixth Grammy Award, in the category Best Short Form Music Video for "We Found Love" (2011).  Also that month, the Official Charts Company in the UK announced that Rihanna had sold 3,868,000 records in the past year in the country, ranking at No. 1 in the list of 2013 BRIT Awards artist nominees. Rihanna's fifth headlining concert tour, the Diamonds World Tour, began in March 2013 in support of Unapologetic. Rihanna then appeared in the Seth Rogen and Evan Goldberg comedy film This Is the End, which was released in June 2013.That same month, American hip hop artist Wale released a remixed version of his single "Bad" featuring Rihanna.
In October 2013, Eminem released his Rihanna-assisted single, "The Monster", as the fourth release from his eighth studio album The Marshall Mathers LP 2 (2013). Rihanna appeared on Shakira's single, "Can't Remember to Forget You", the following year. Following the release of Unapologetic and its accompanying tour, Rihanna aimed to take a hiatus from recording music, stating: "I wanted to have a year to just do whatever I want artistically, creatively." In May 2014, Rihanna left Def Jam Recordings to sign fully with Roc Nation, the record label that had managed her career since October 2010.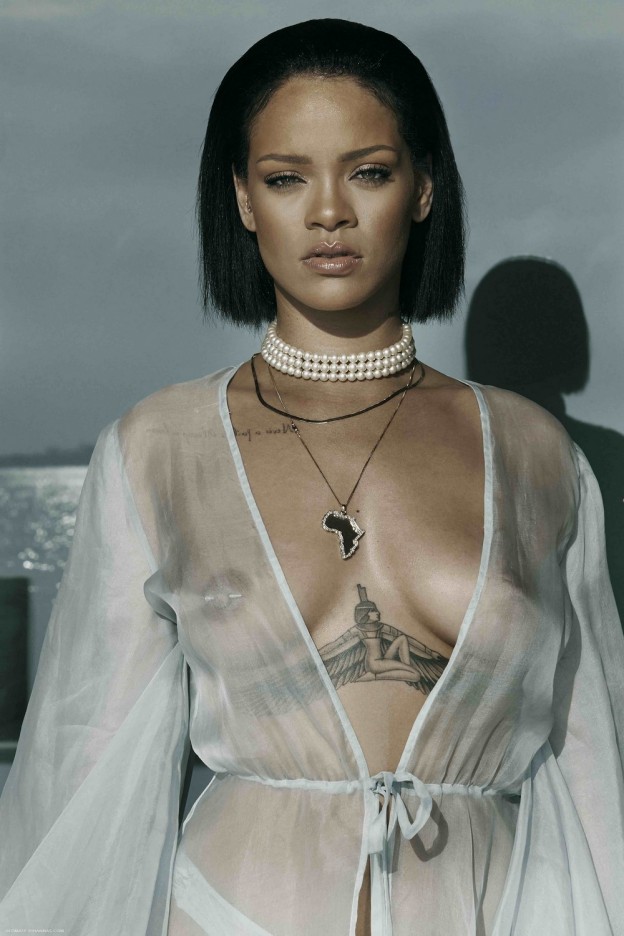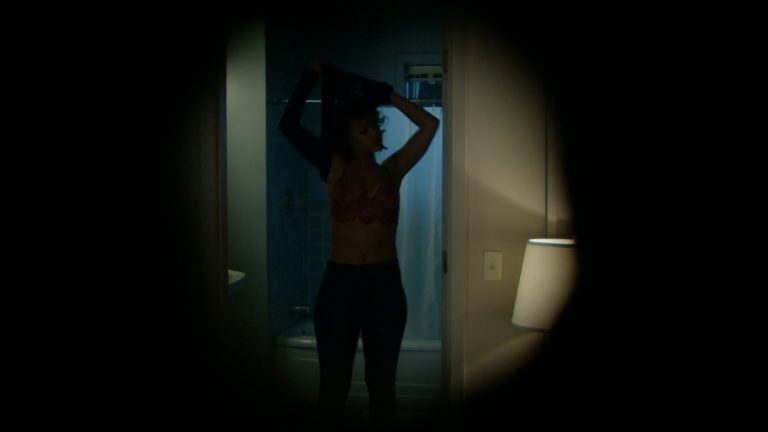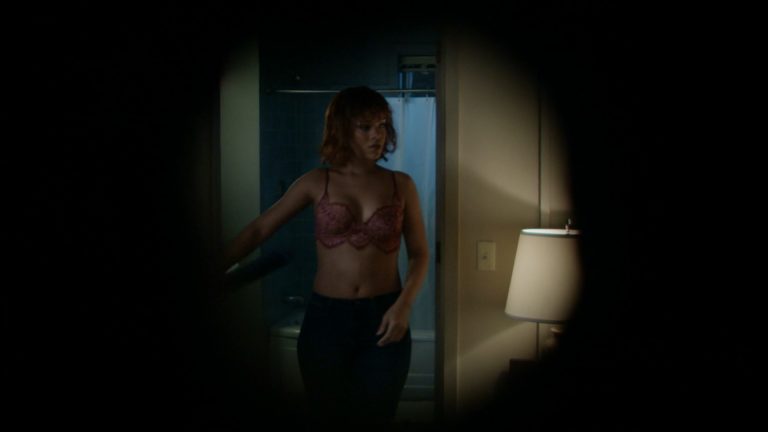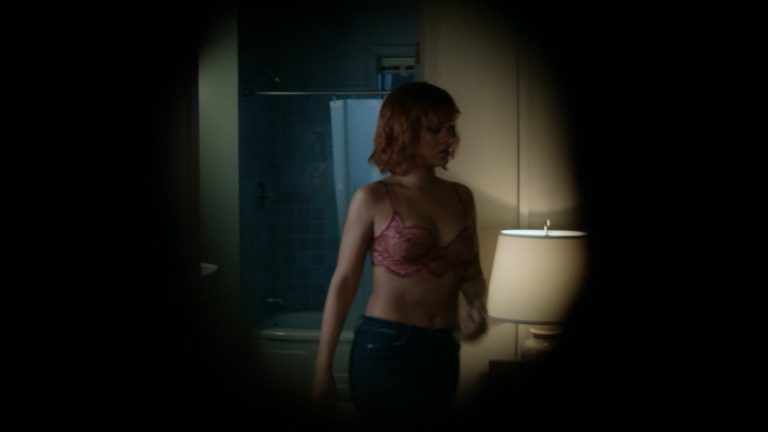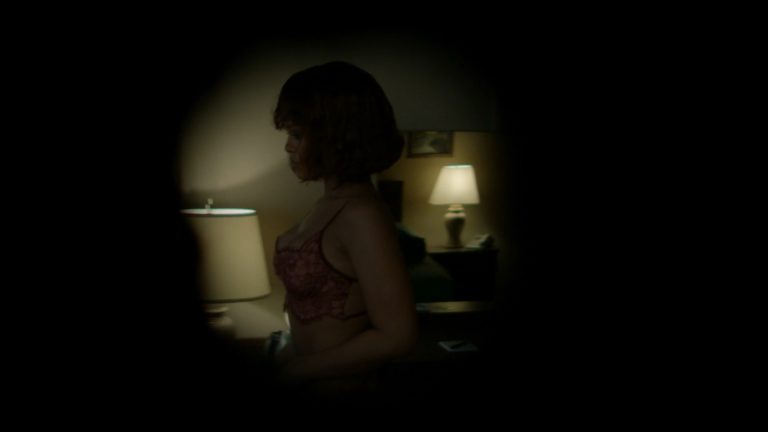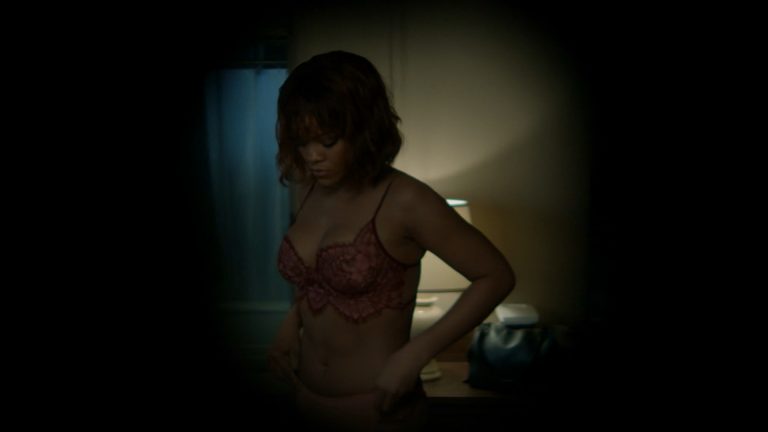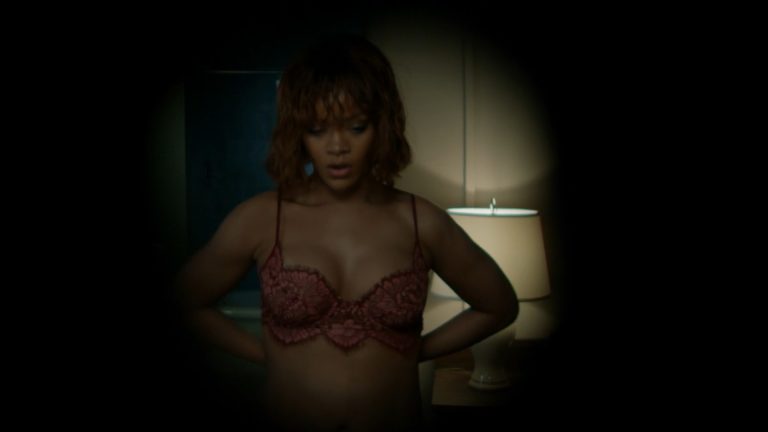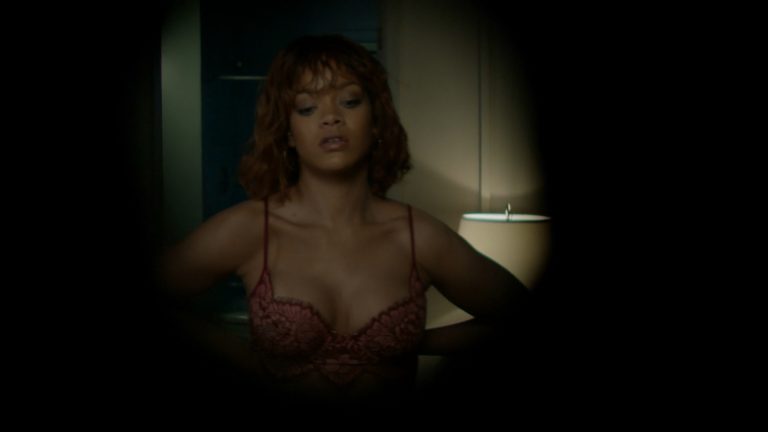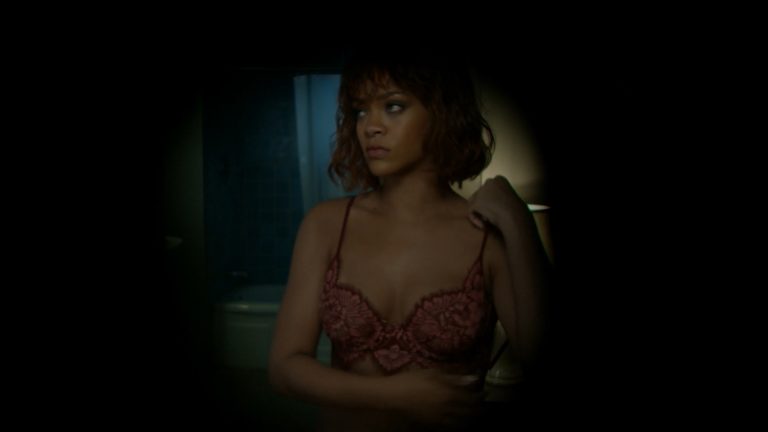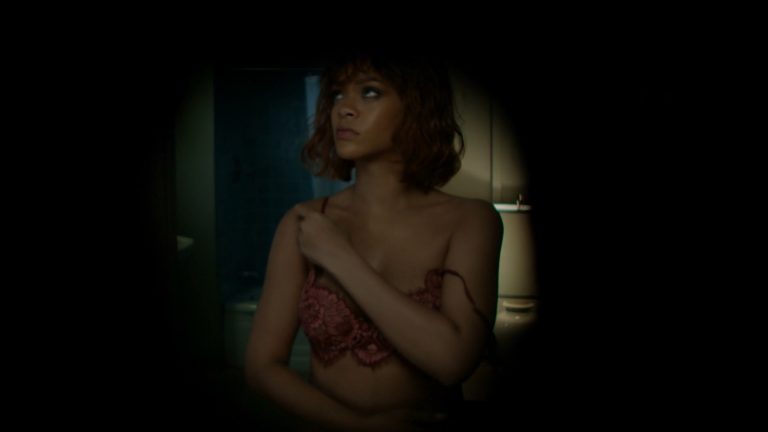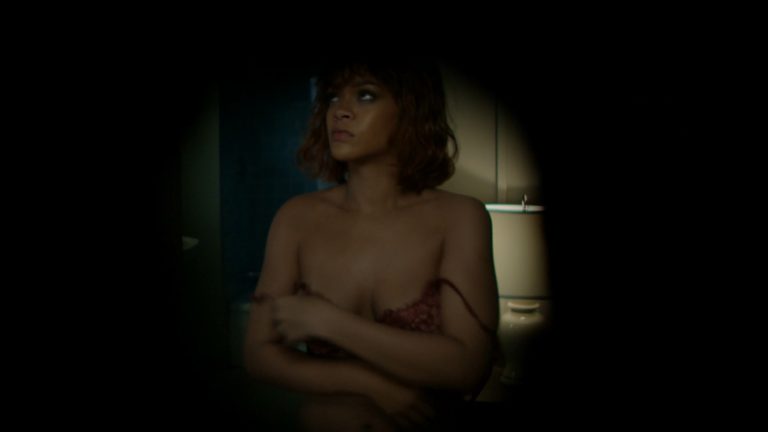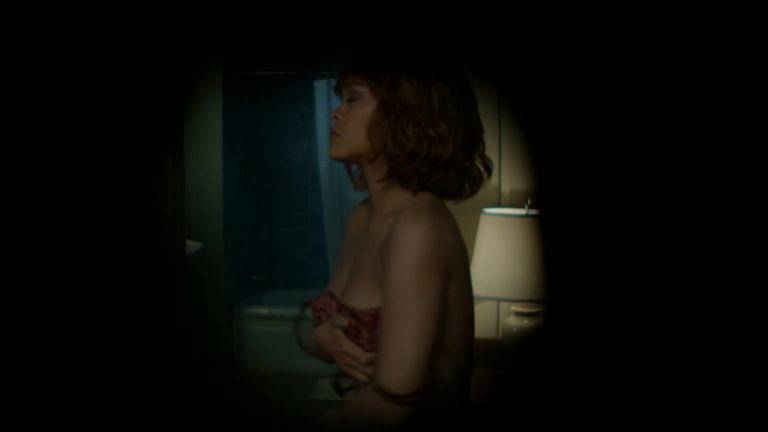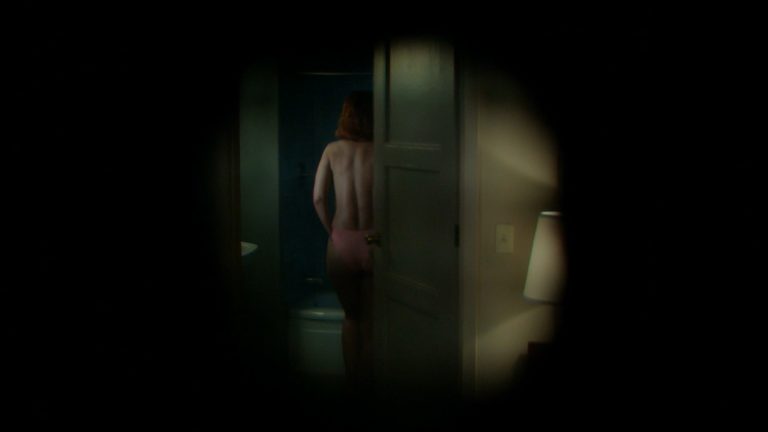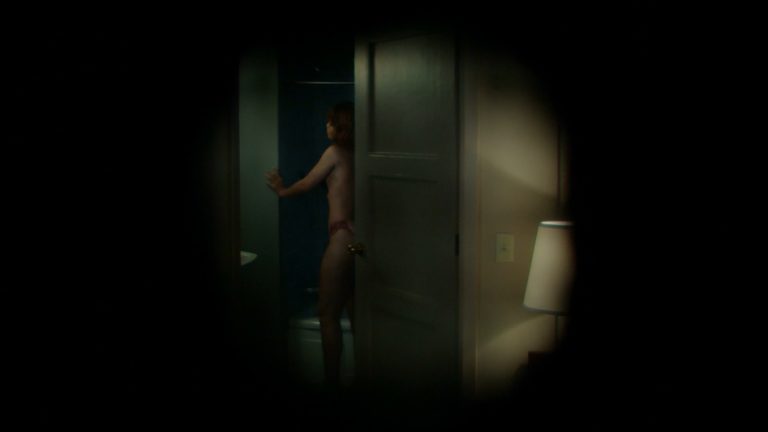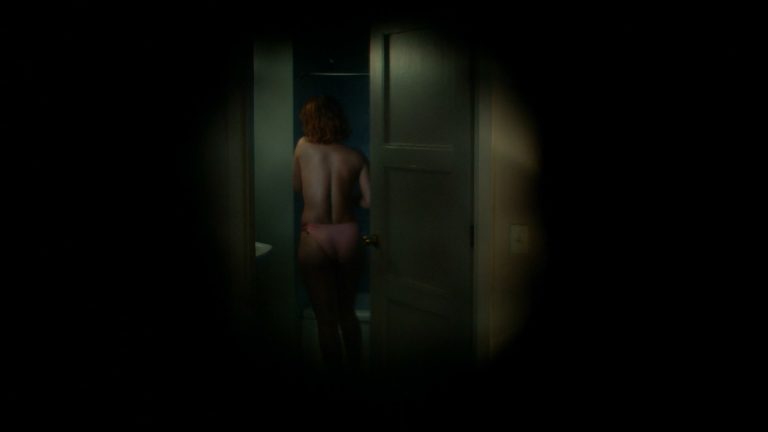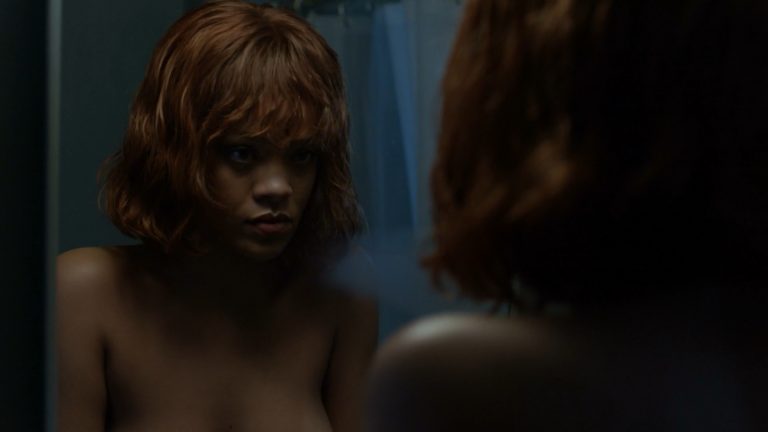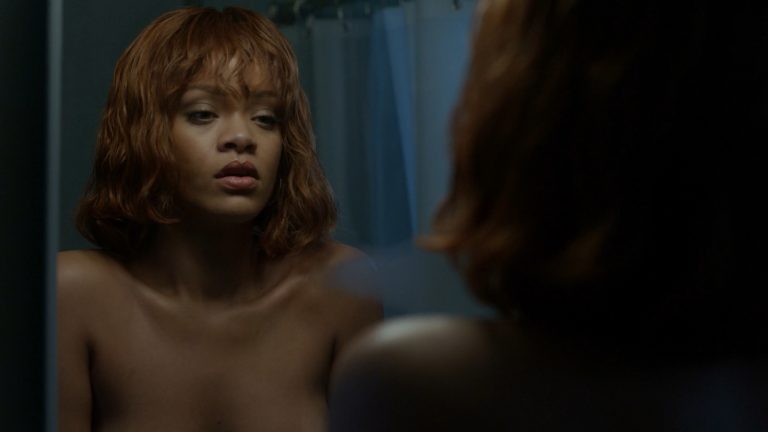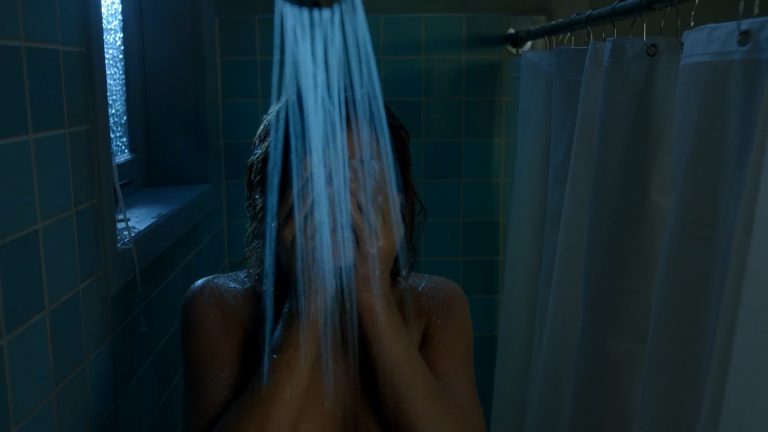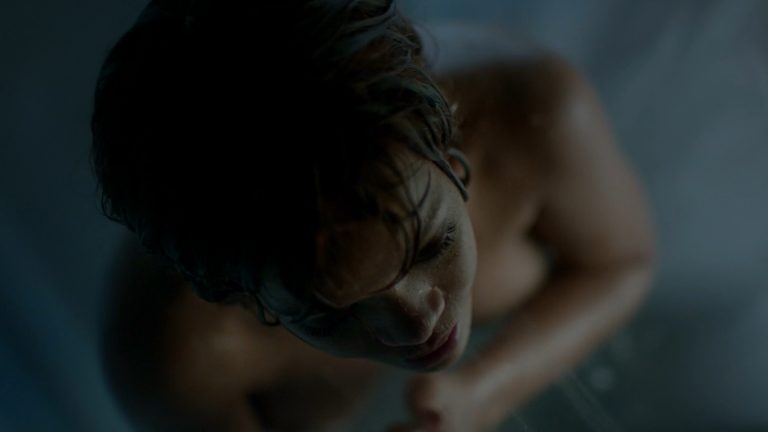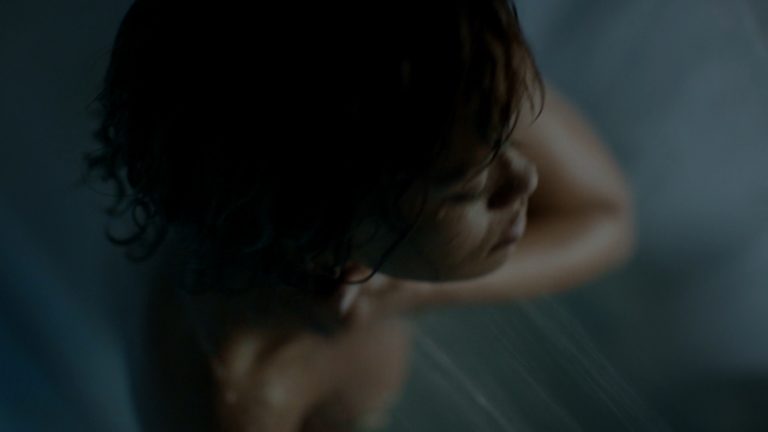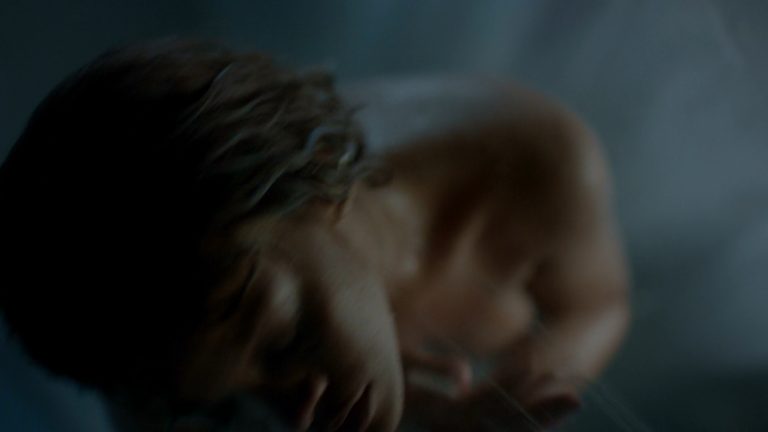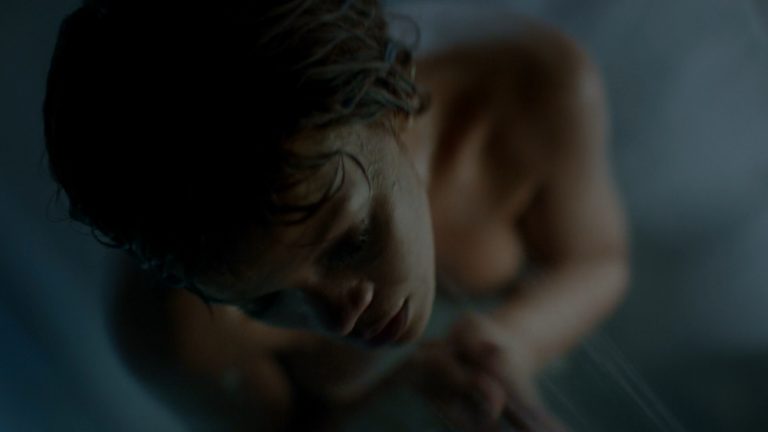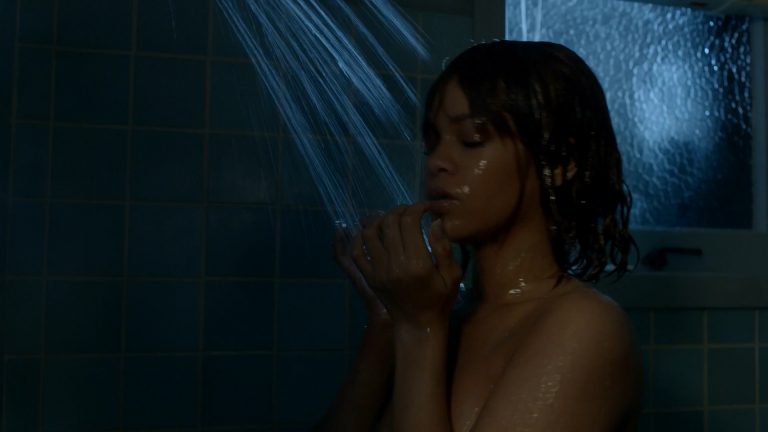 A year after Rihanna began working on her eighth studio album, the single "FourFiveSeconds" was released, which featured Rihanna paired up with Kanye West and Paul McCartney. Two further singles followed its release: "Bitch Better Have My Money" and "American Oxygen";  neither made the final track listing for Rihanna's eighth studio album. During the creation of the album, Rihanna ventured into other endeavours and appeared in the voice role of Tip in the animated feature film Home alongside Jim Parsons and Jennifer Lopez, the film was based on The True Meaning of Smekday by Adam Rex. Rihanna also released a concept album soundtrack for the film.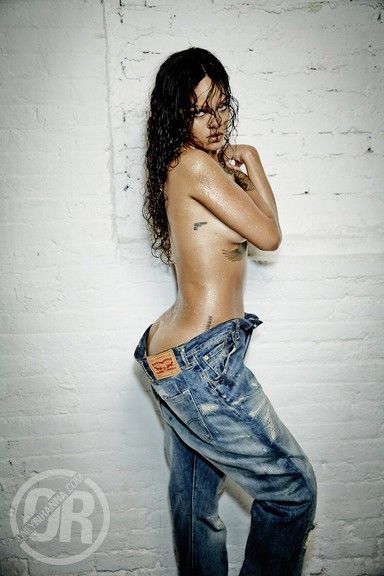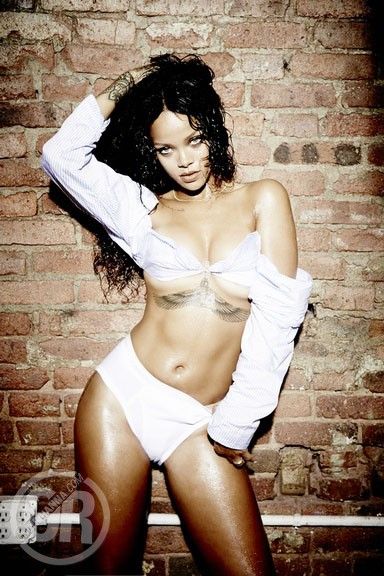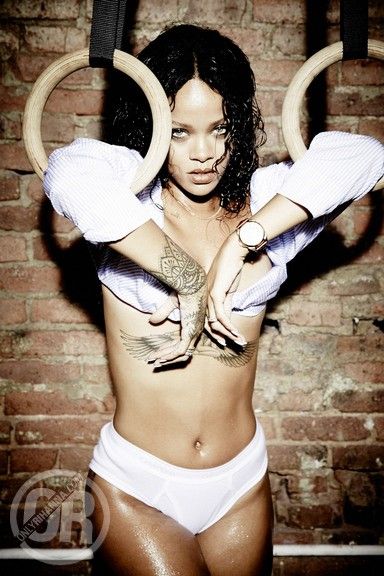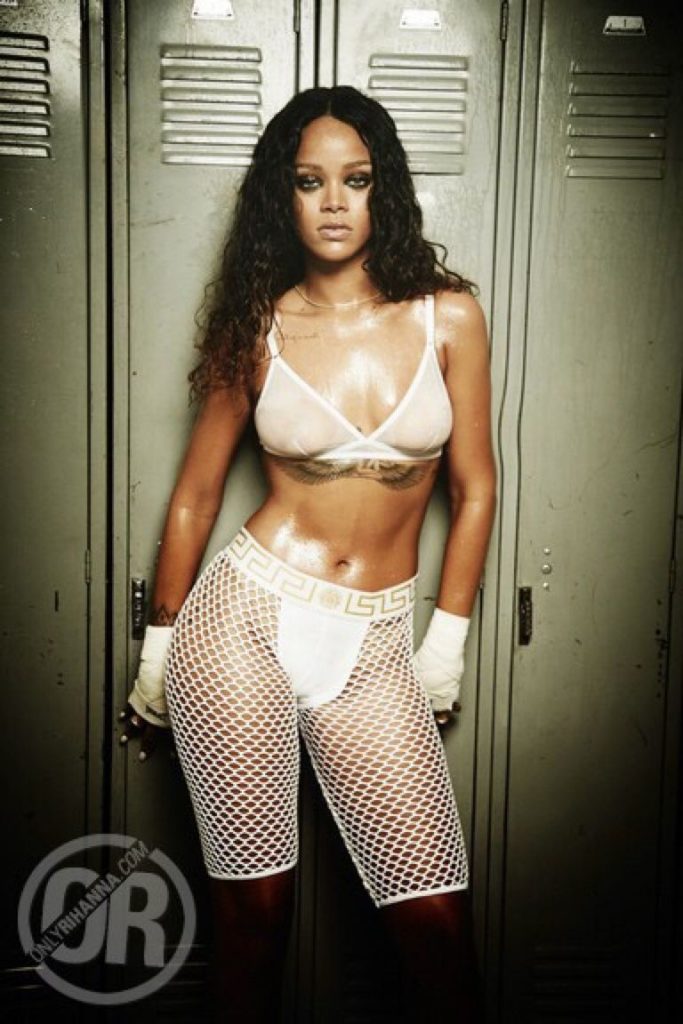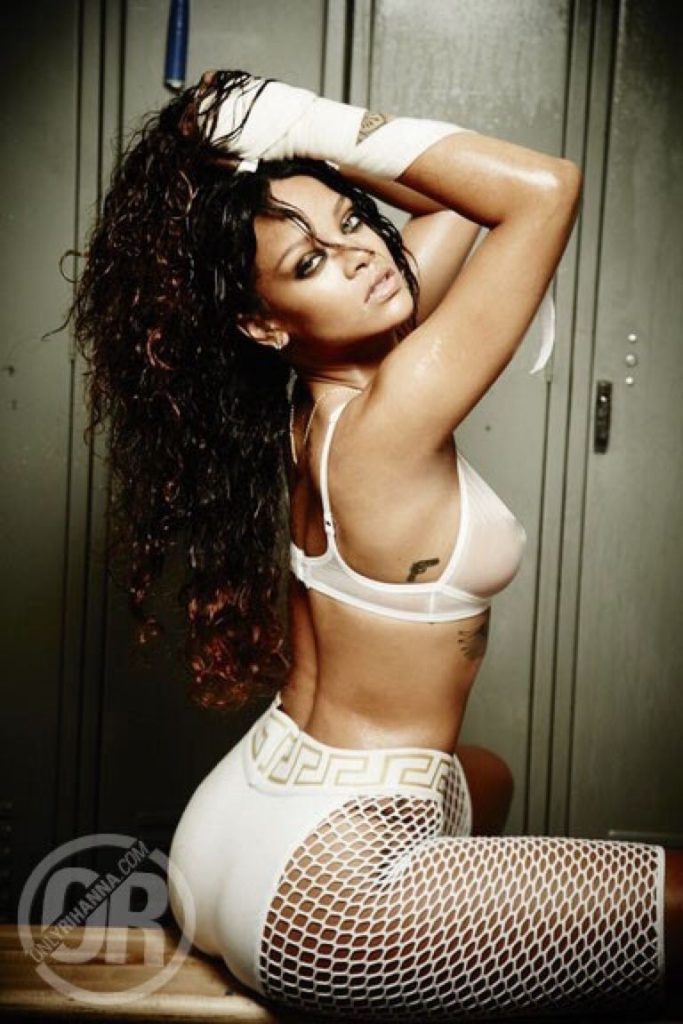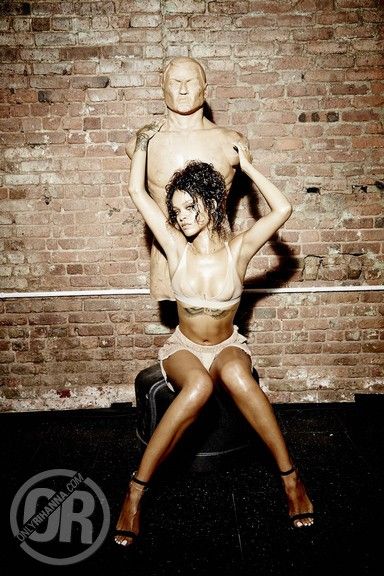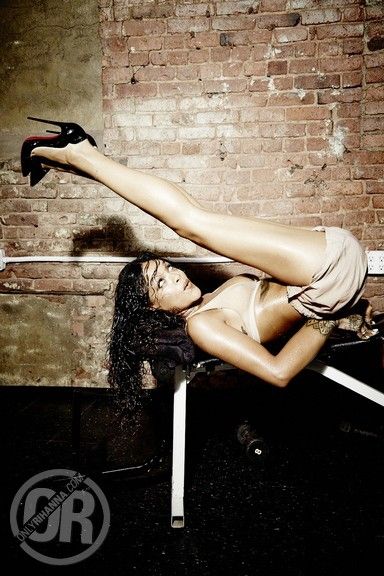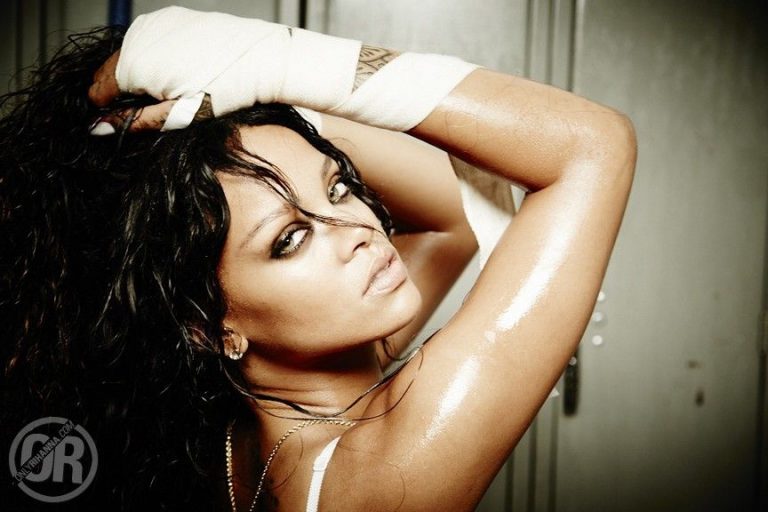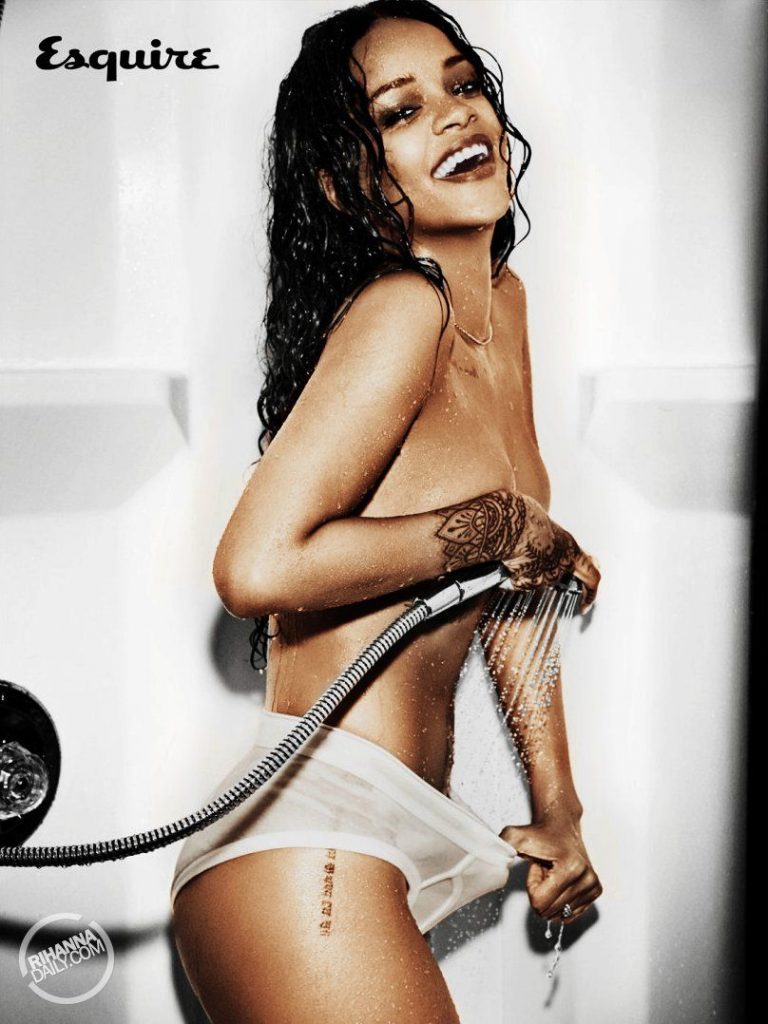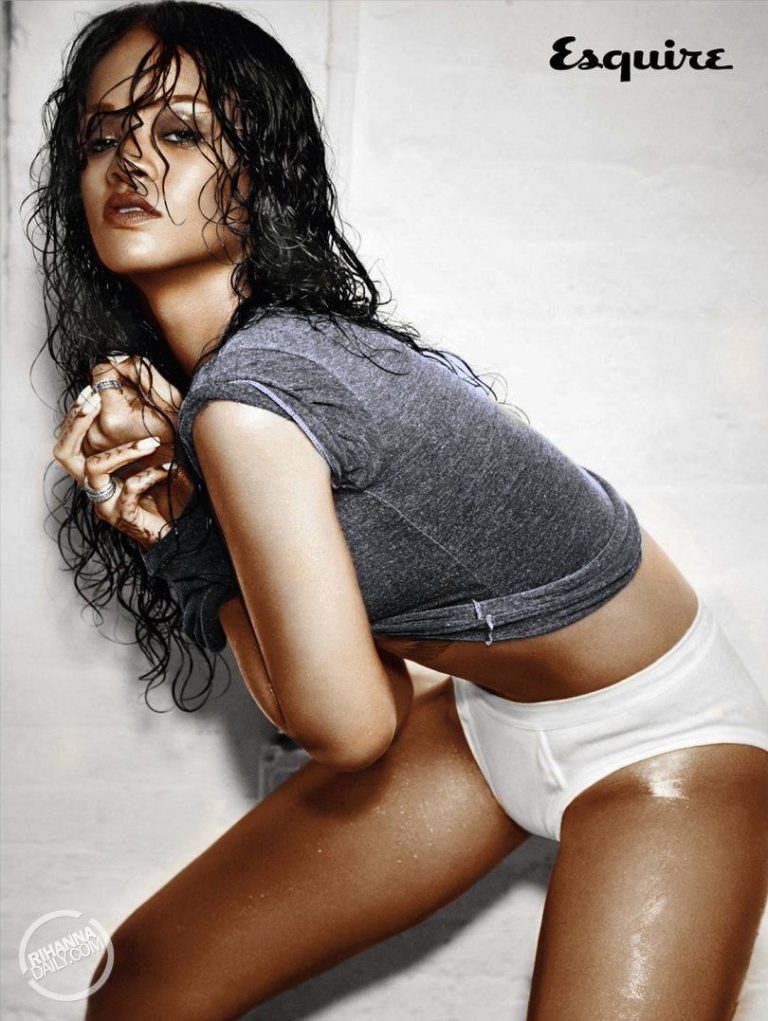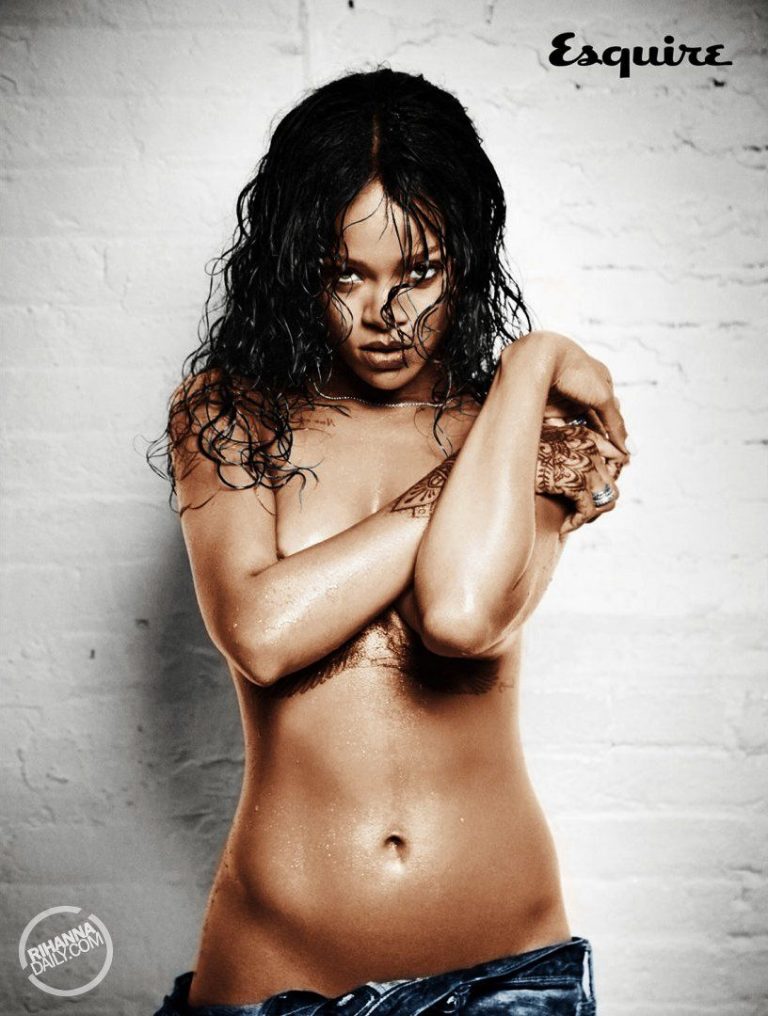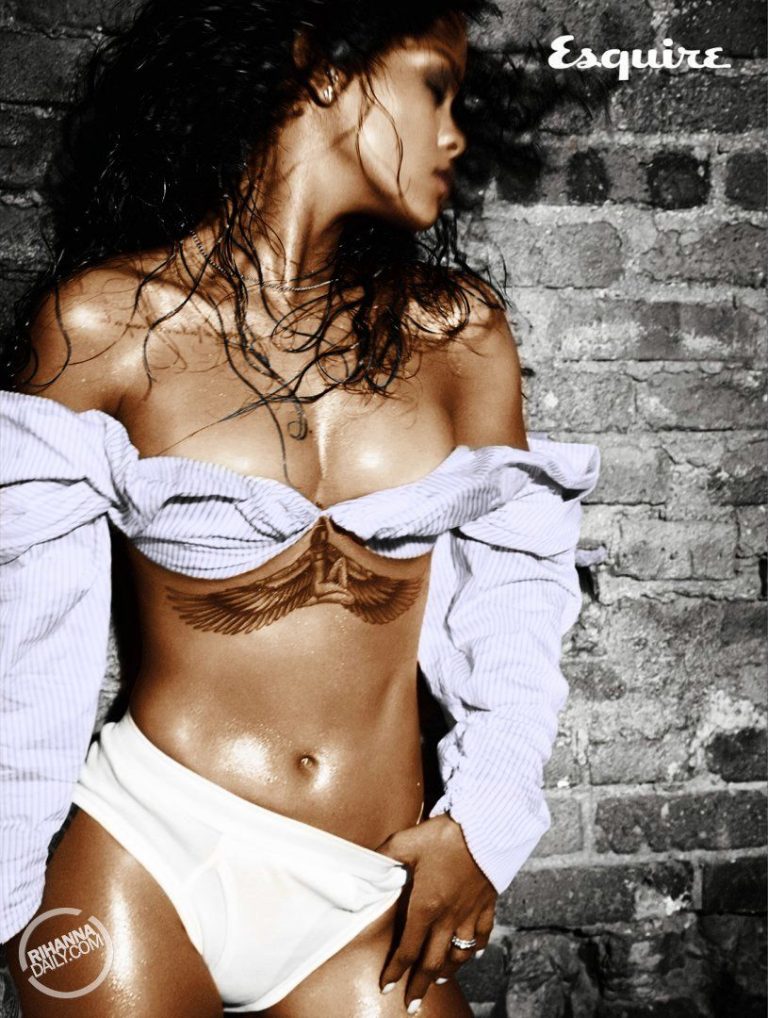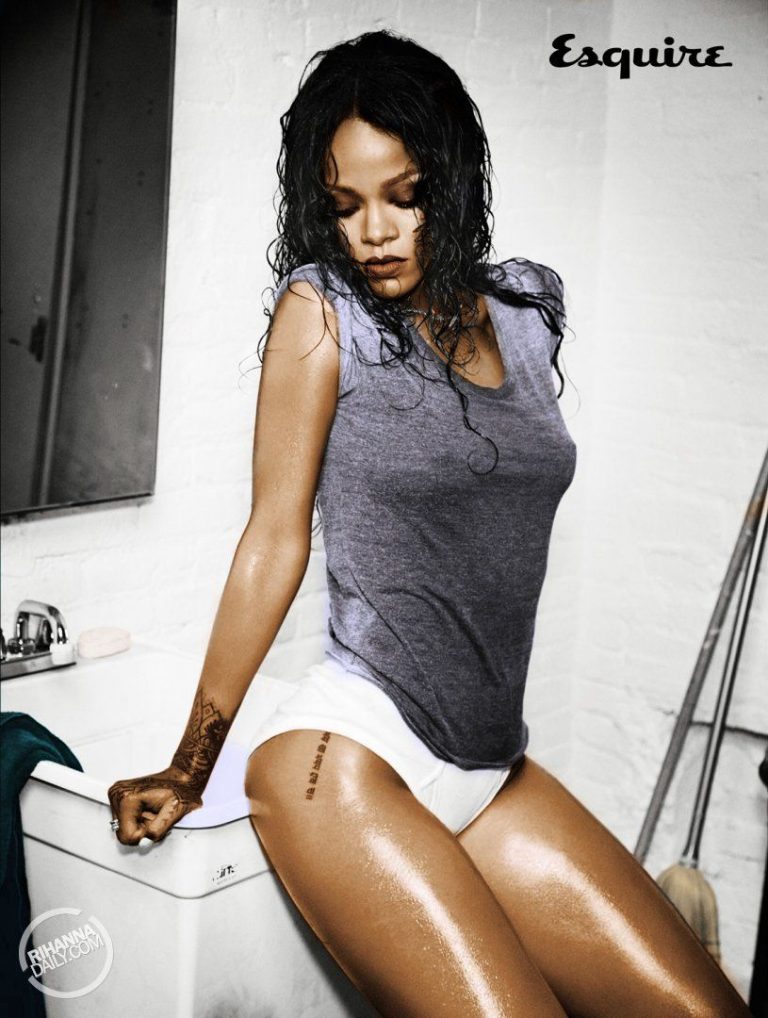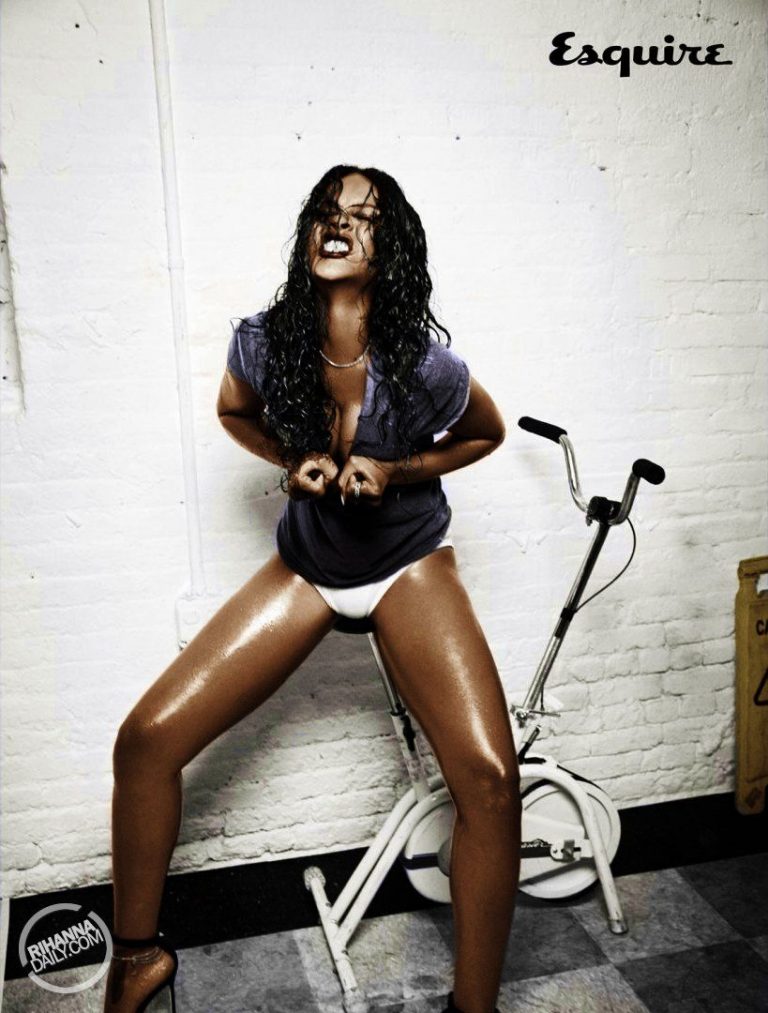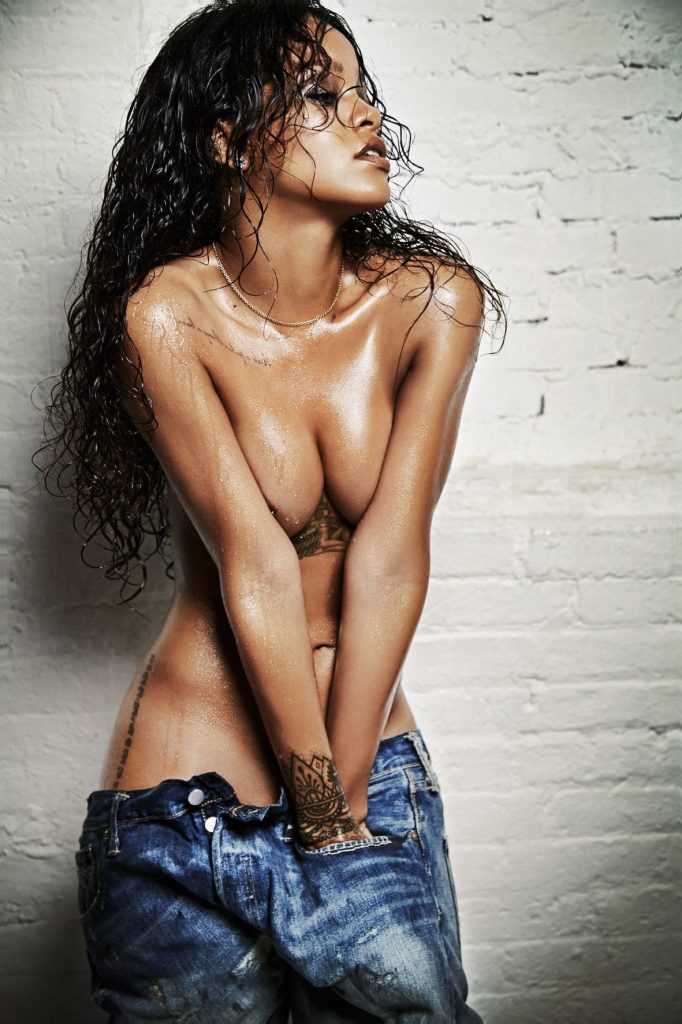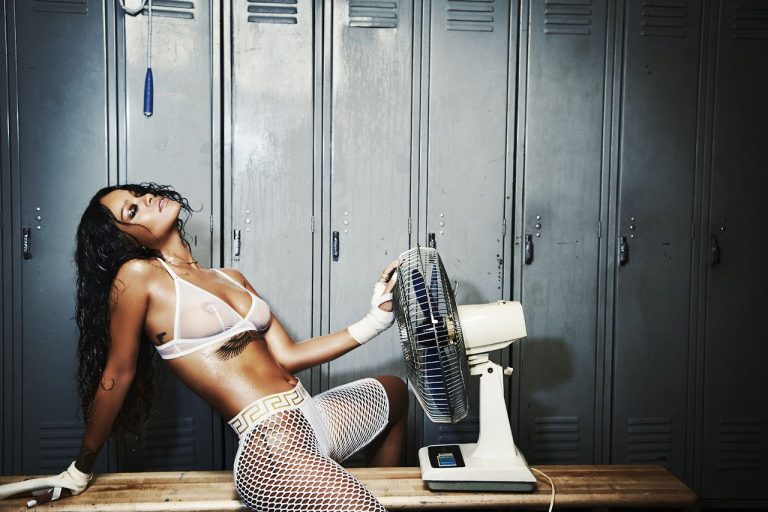 In late 2015, Rihanna inked a $25 million contract with Samsung that would see her promoting Samsung's Galaxy line of products whilst Samsung would sponsor the release of her eighth studio album and its supporting tour. The Anti World Tour was announced in November 2015 and began in March 2016, with Travis Scott supporting in North America and Big Sean supporting at selected European dates. The Weeknd had also initially planned to support at certain European sites, but he backed out citing "unforeseen changes in upcoming projects".  On January 28, 2016, Rihanna released her eighth studio album, Anti, exclusively through streaming service Tidal. The album peaked at No. 1 on the US Billboard 200, becoming Rihanna's second No. 1 and eighth top 10 album on the chart. The album was supported by the release of four singles, including the lead single "Work", featuring Drake, which topped the US Billboard Hot 100 chart. Further Platinum-certified singles "Needed Me" and "Love on the Brain" both peaked inside the top 10 of the US Hot 100.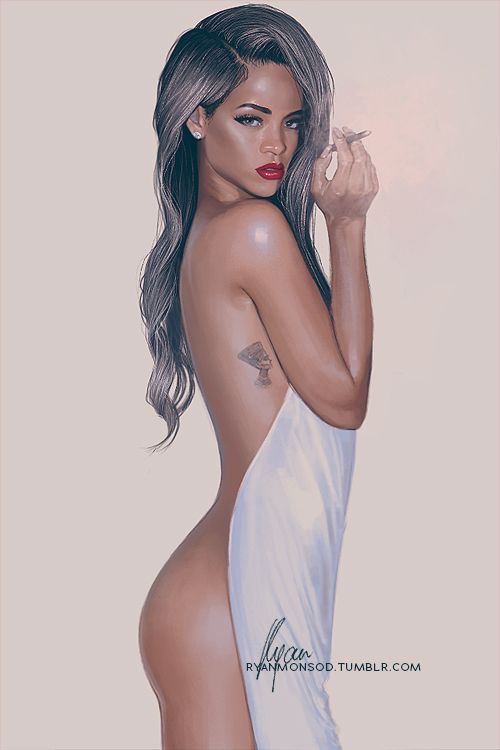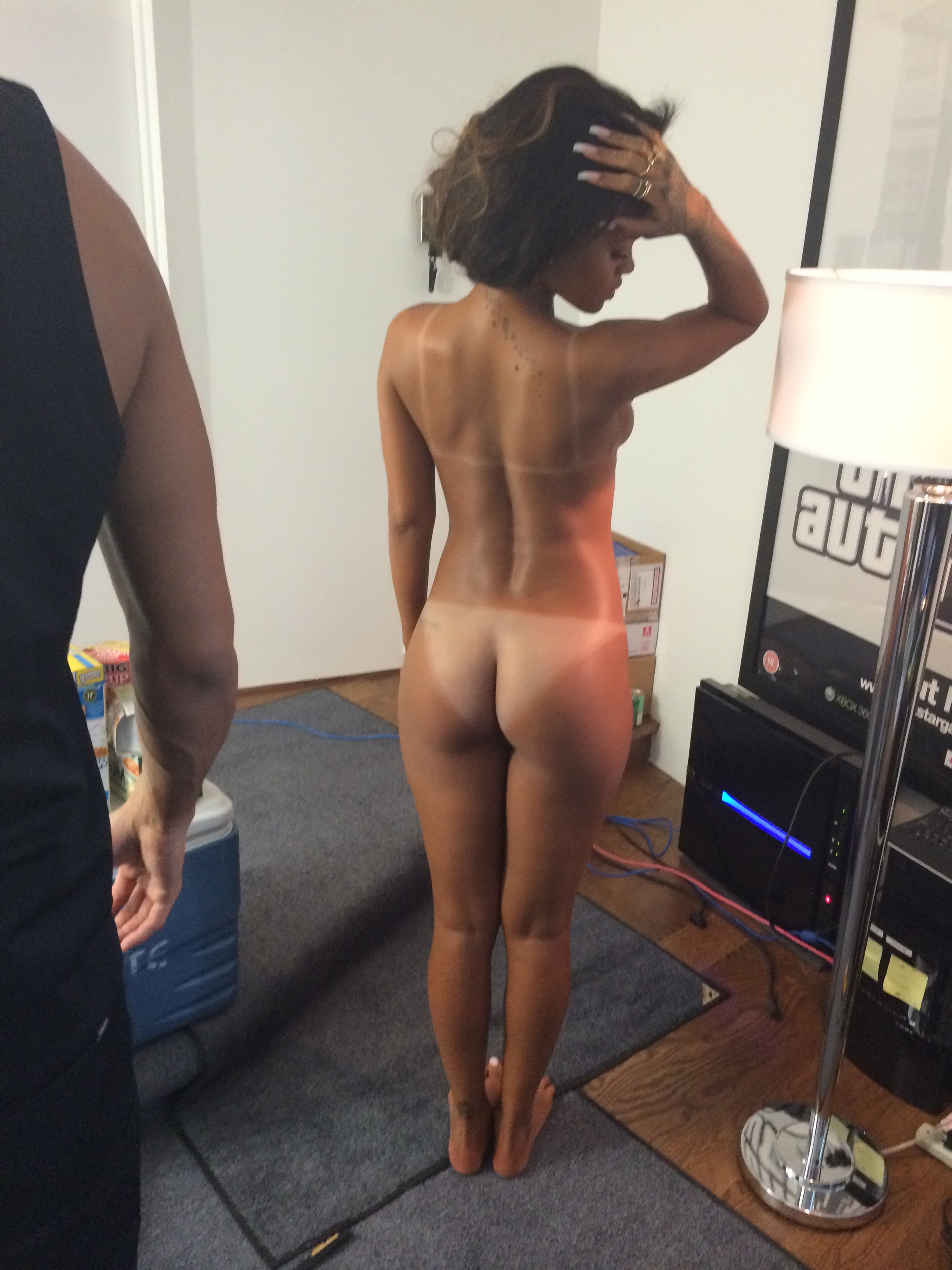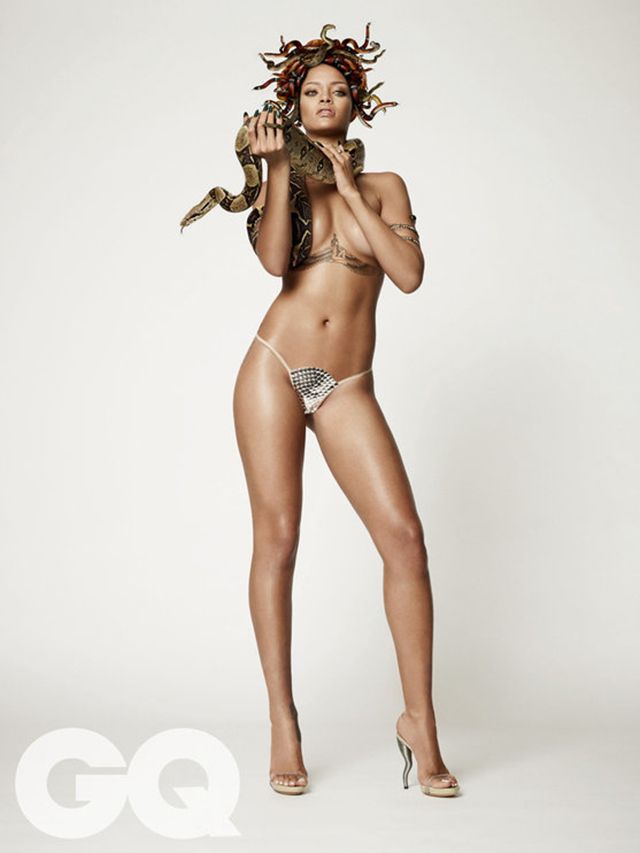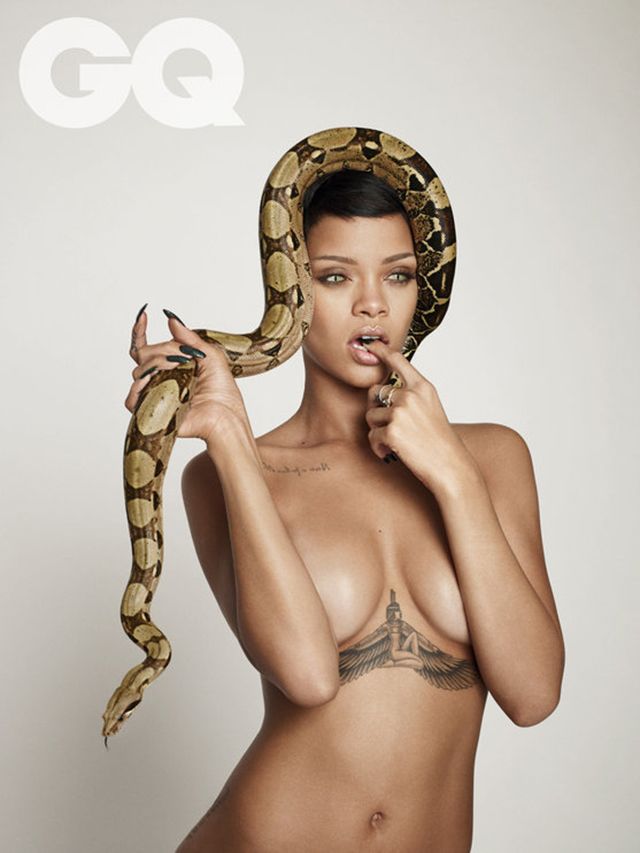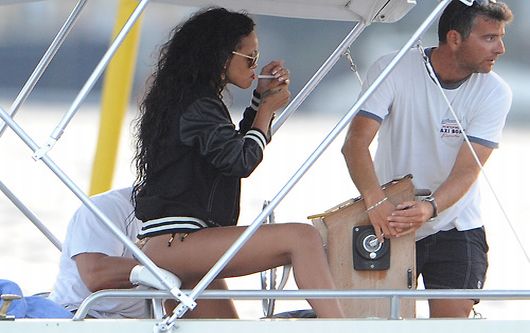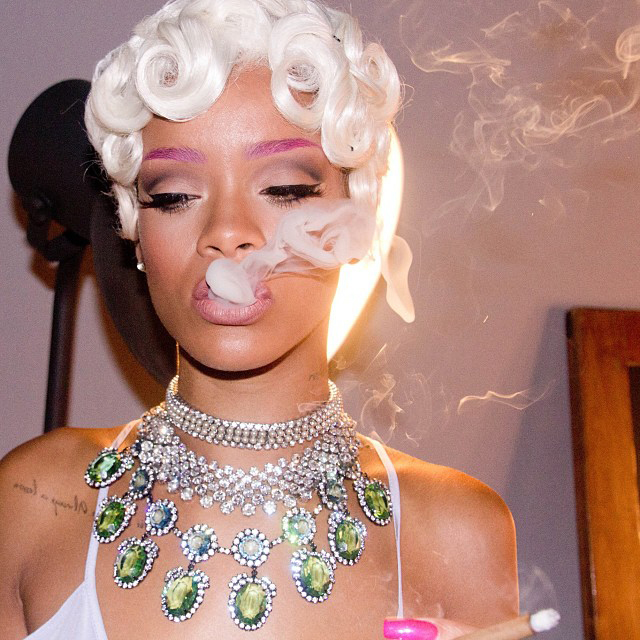 In 2016, Rihanna was featured on several singles. The first collaboration single was Kanye West's "Famous", where Rihanna provided uncredited guest vocals. She was then officially featured on Calvin Harris' "This Is What You Came For", which was a success. Rihanna was also featured on Drake's "Too Good" and on Mike Will Made It's "Nothing Is Promised". In June 2016, Rihanna released "Sledgehammer", a single from the Star Trek Beyond movie soundtrack.  On August 28, 2016, Rihanna was honored with the Michael Jackson Video Vanguard Award at the 2016 MTV Video Music Awards after performing various medleys of her hit songs.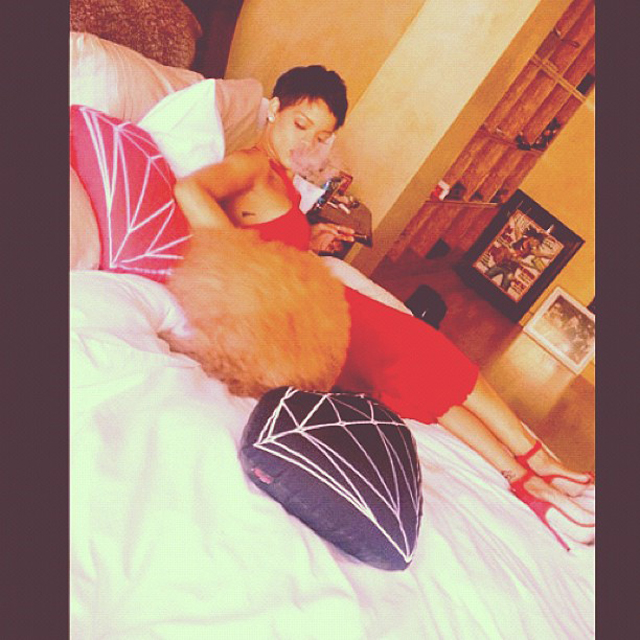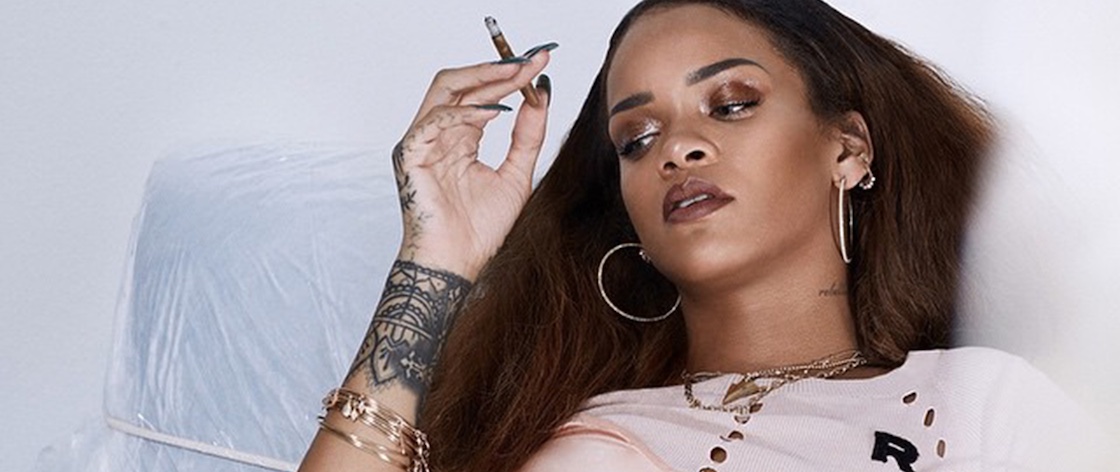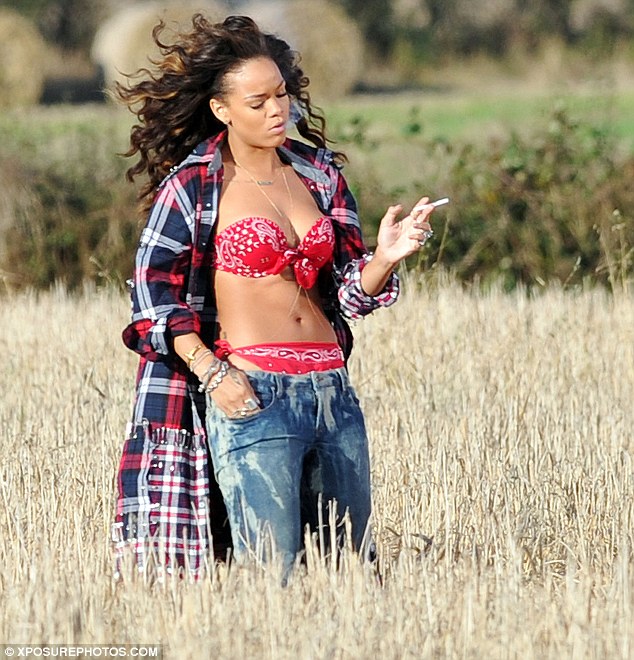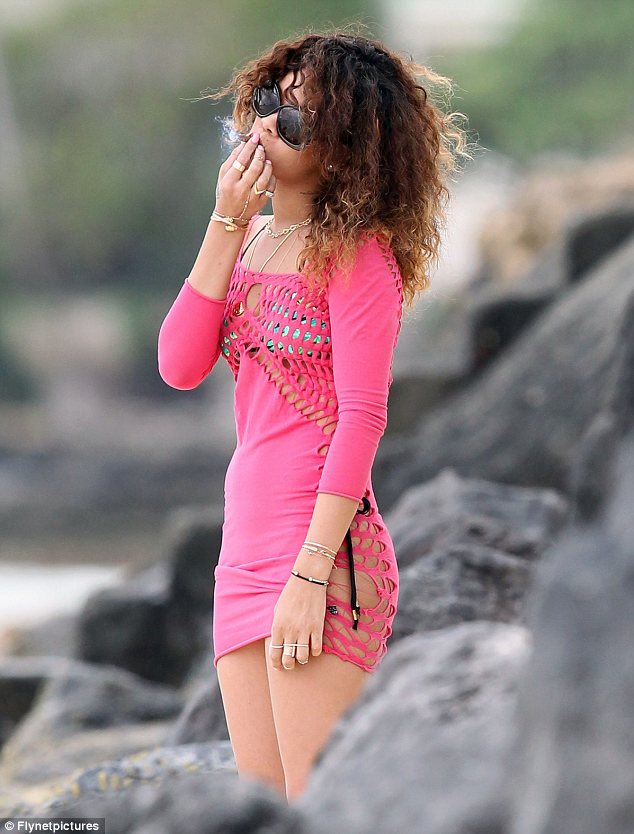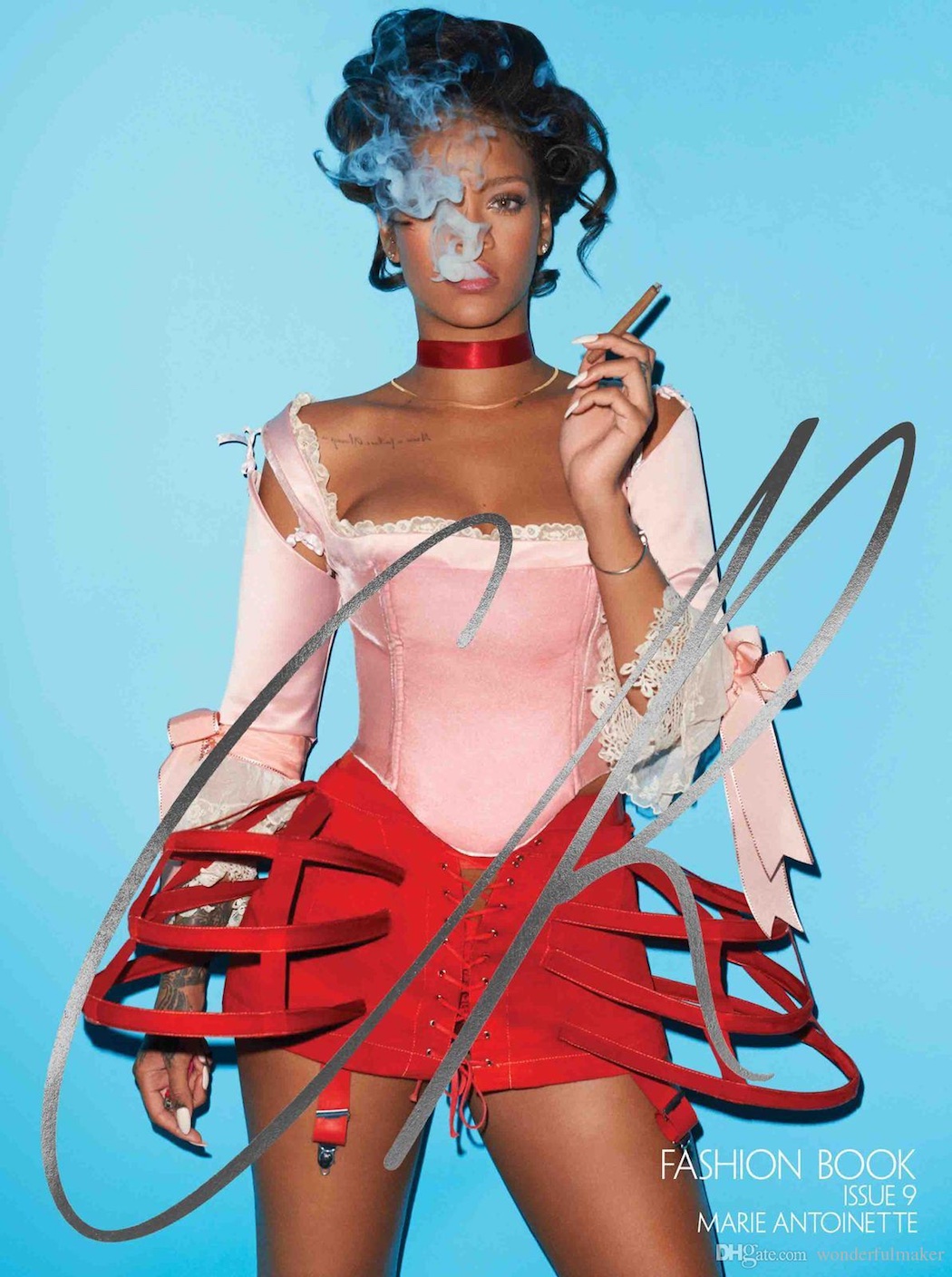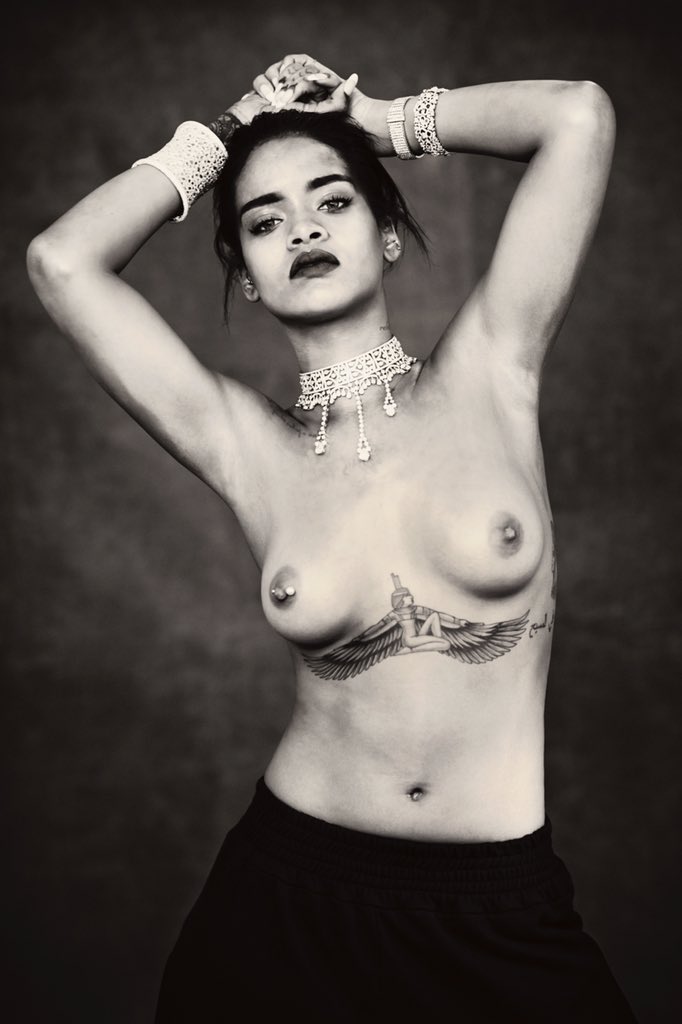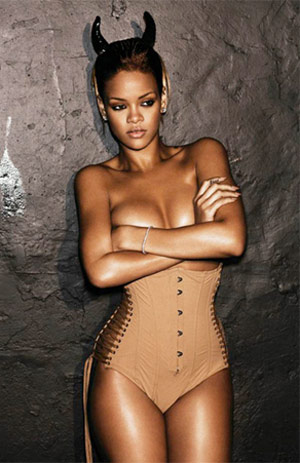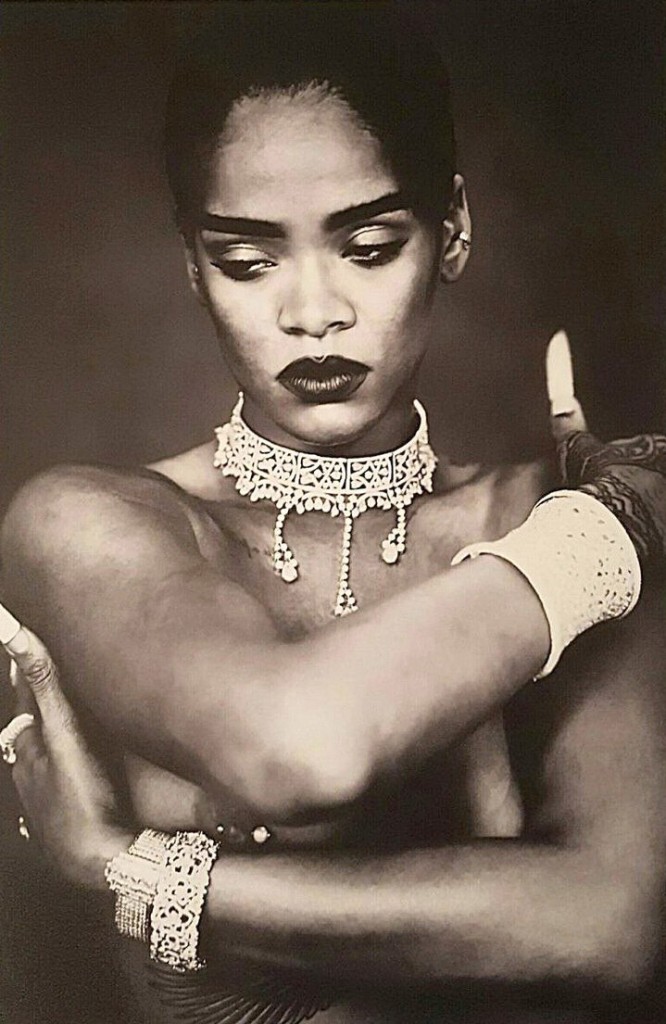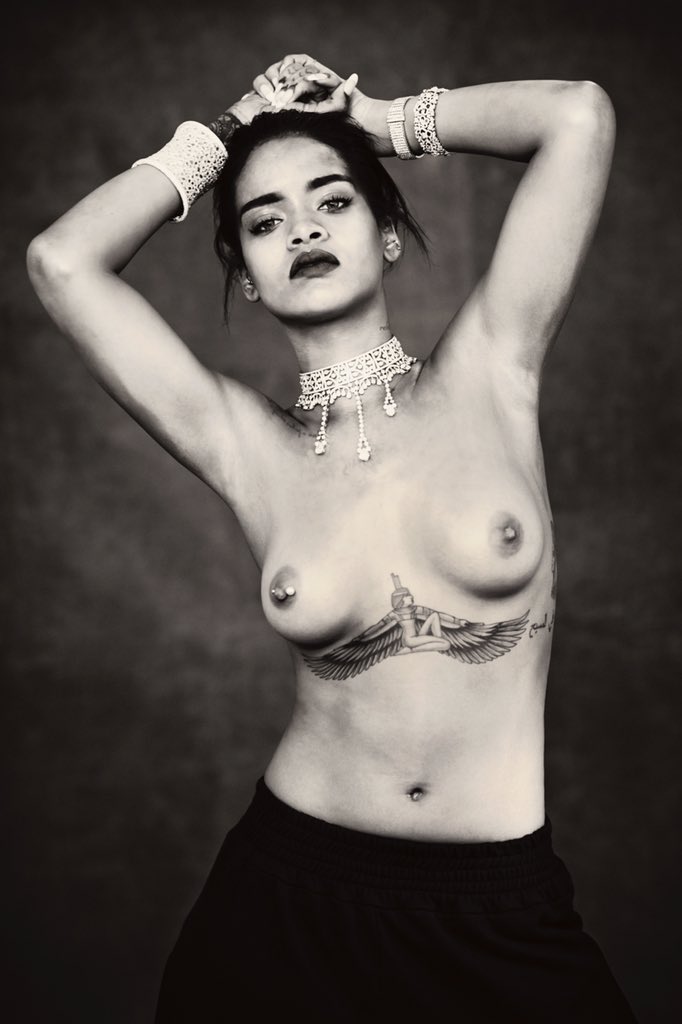 Rihanna released several collaborations in 2017. First she was the featured part in Future's "Selfish", the lead single from the rapper's sixth studio album, Hndrxx. Summer 2017 saw the release of Rihanna's collaborations with record producer DJ Khaled, "Wild Thoughts", which also featured Bryson Tiller and was a worldwide success, and Kendrick Lamar's single, "Loyalty", which earned Rihanna her ninth Grammy Award at the 60th Annual Grammy Awards.  In November 2017, Rihanna was part of N.E.R.D's comeback single "Lemon" from the band's album No One Ever Really Dies.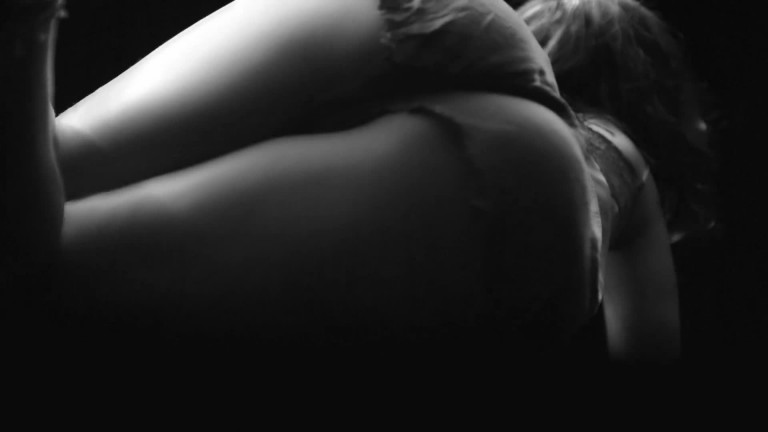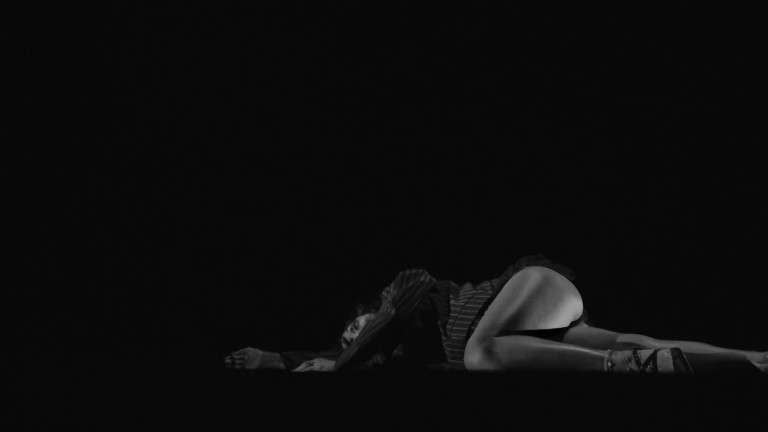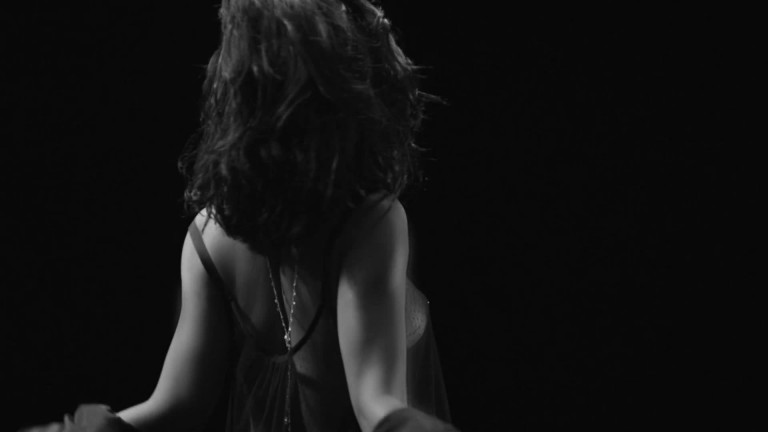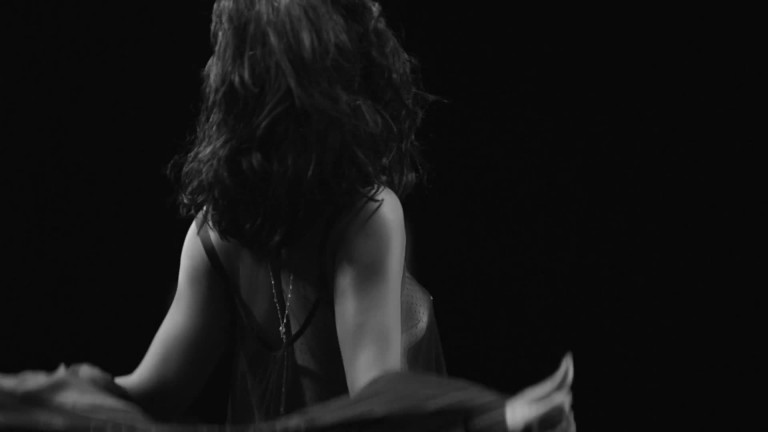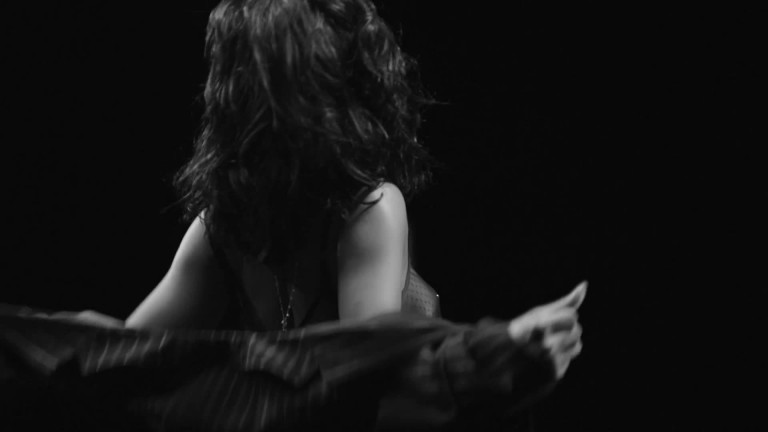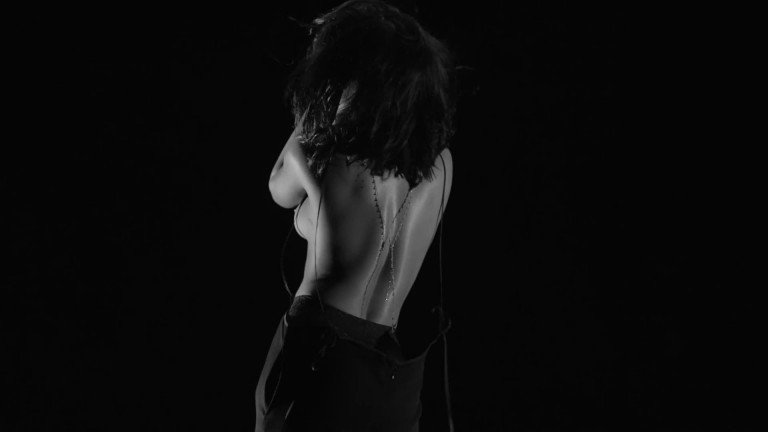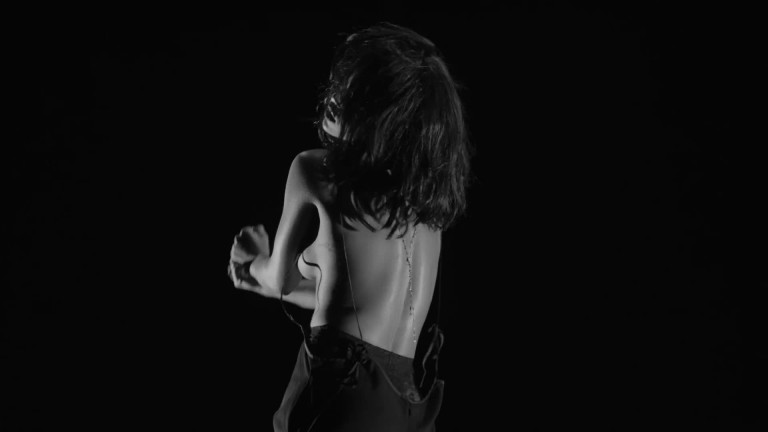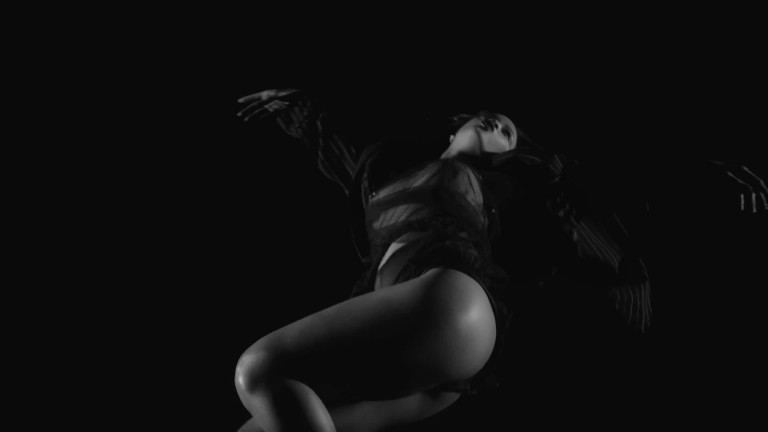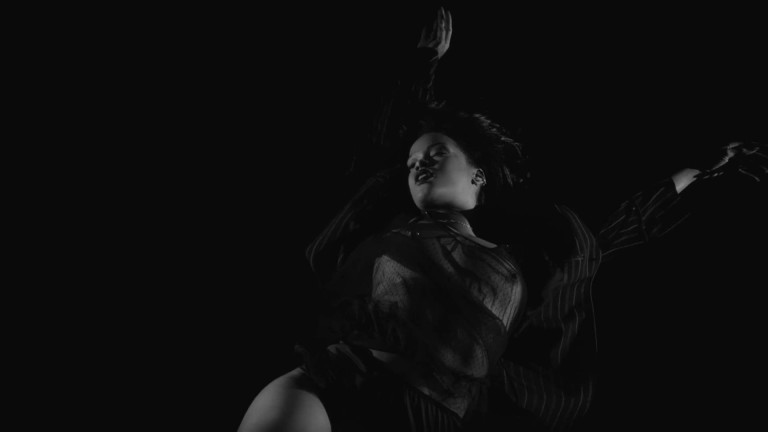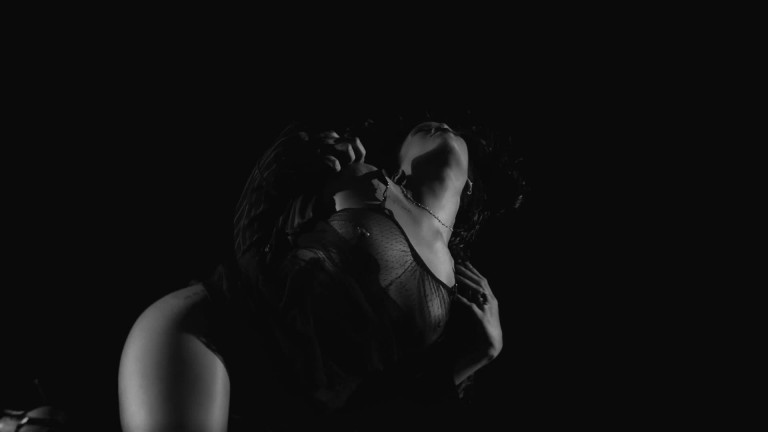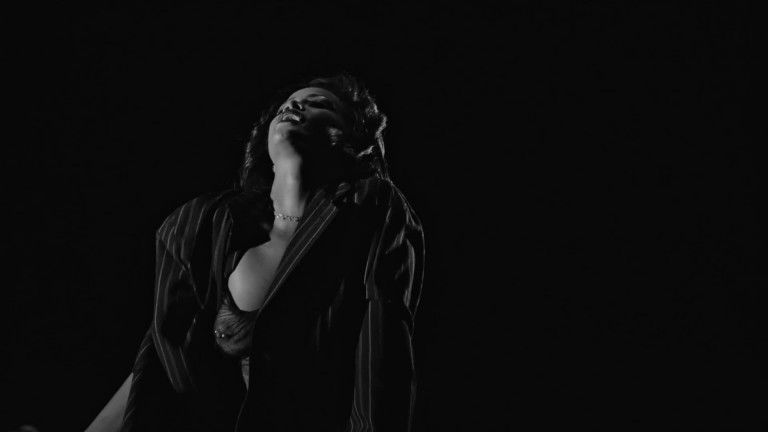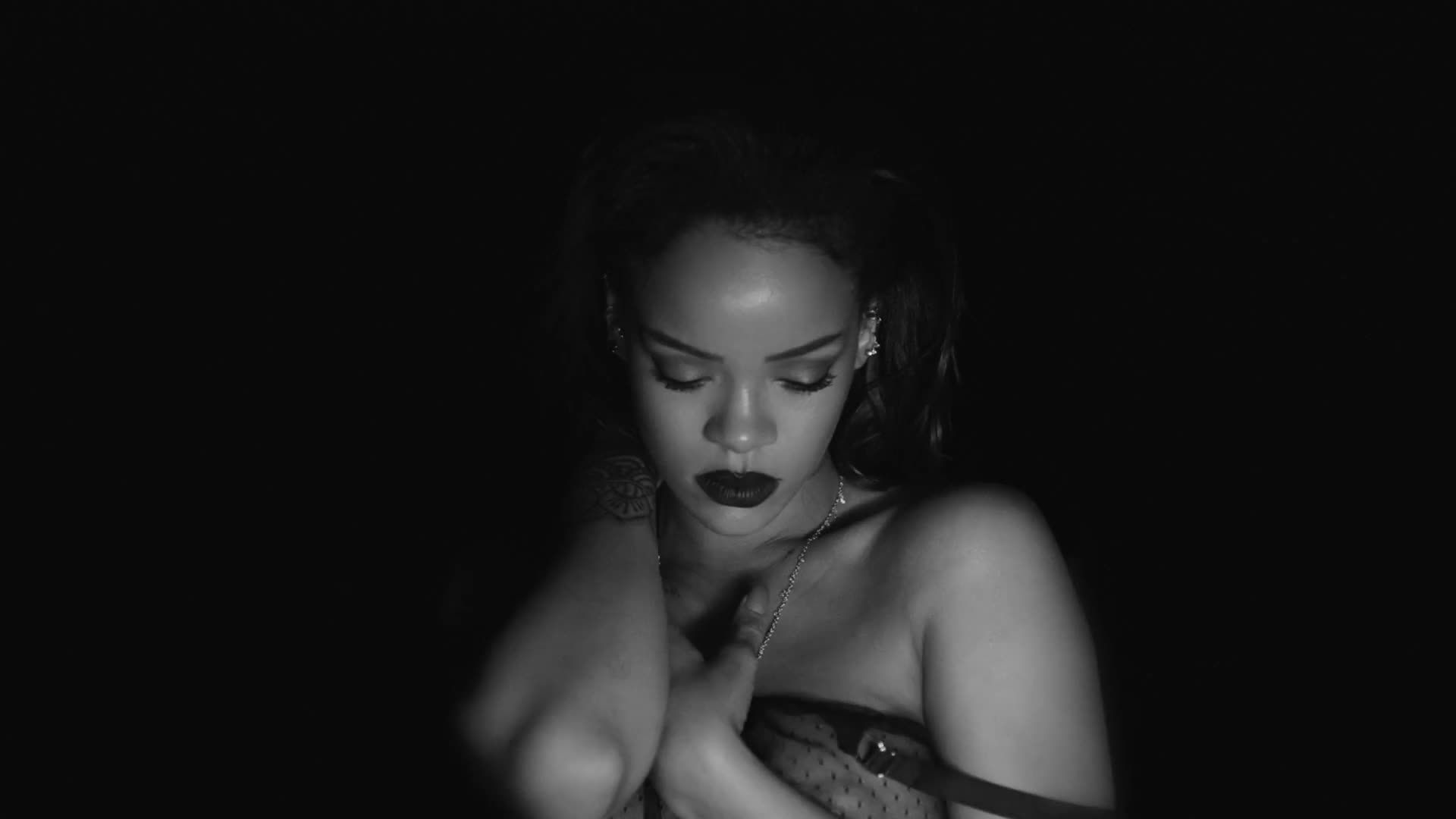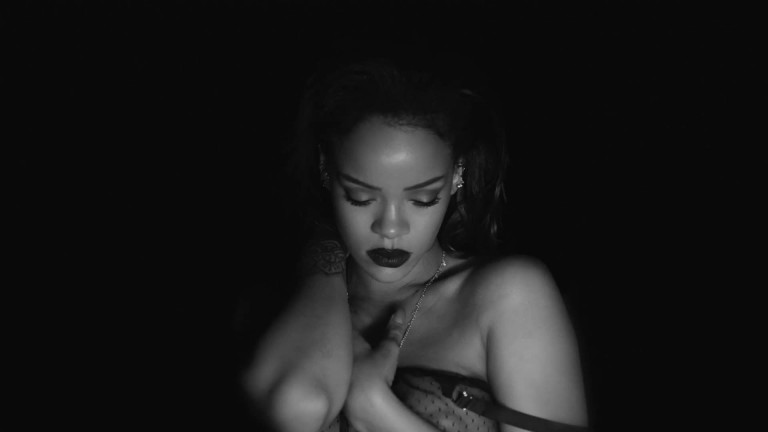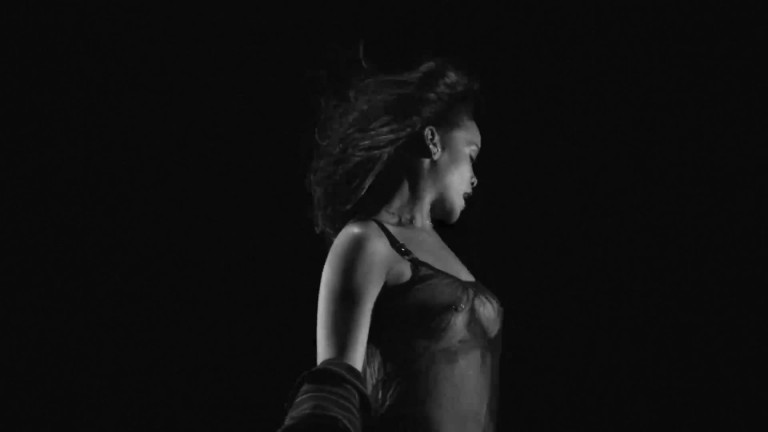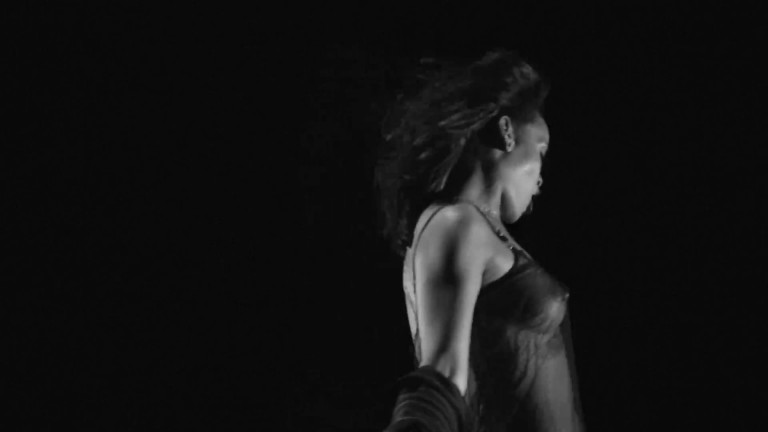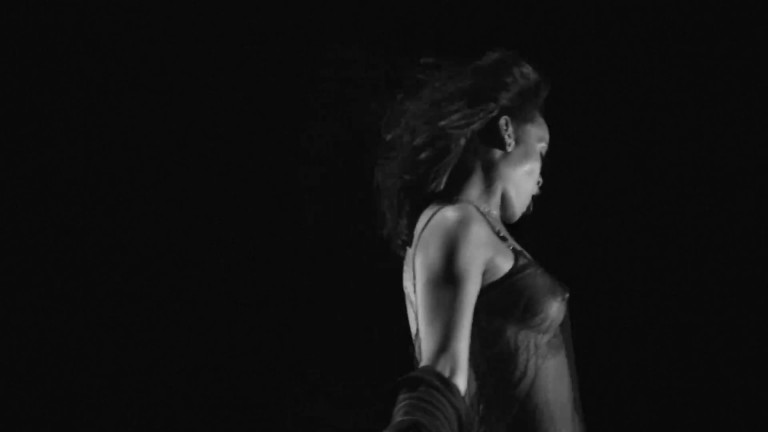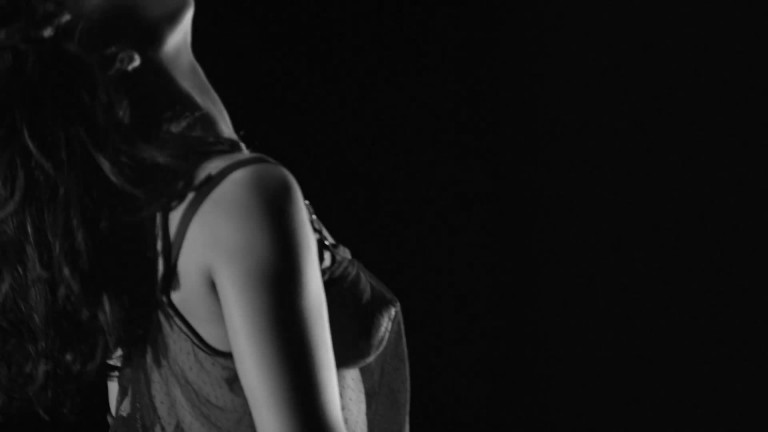 In October 2017, Shakka revealed that he was working with Rihanna on her "absolutely insane" album. In December 2018, Rihanna confirmed that the album would be released in 2019,  and later announced that it is a reggae project.  In August 2019, fans noticed that Rihanna and co-songwriters Collin Edwards, Monique Lawrence, and Alexander Ogunmokun registered a song titled "Private Loving" with the music publishing organization BMI.  In September 2019, it was announced she had signed with Sony/ATV Music Publishing.  In December 2019, Rihanna alluded to her album being complete and indefinitely withholding the release date in an Instagram post.