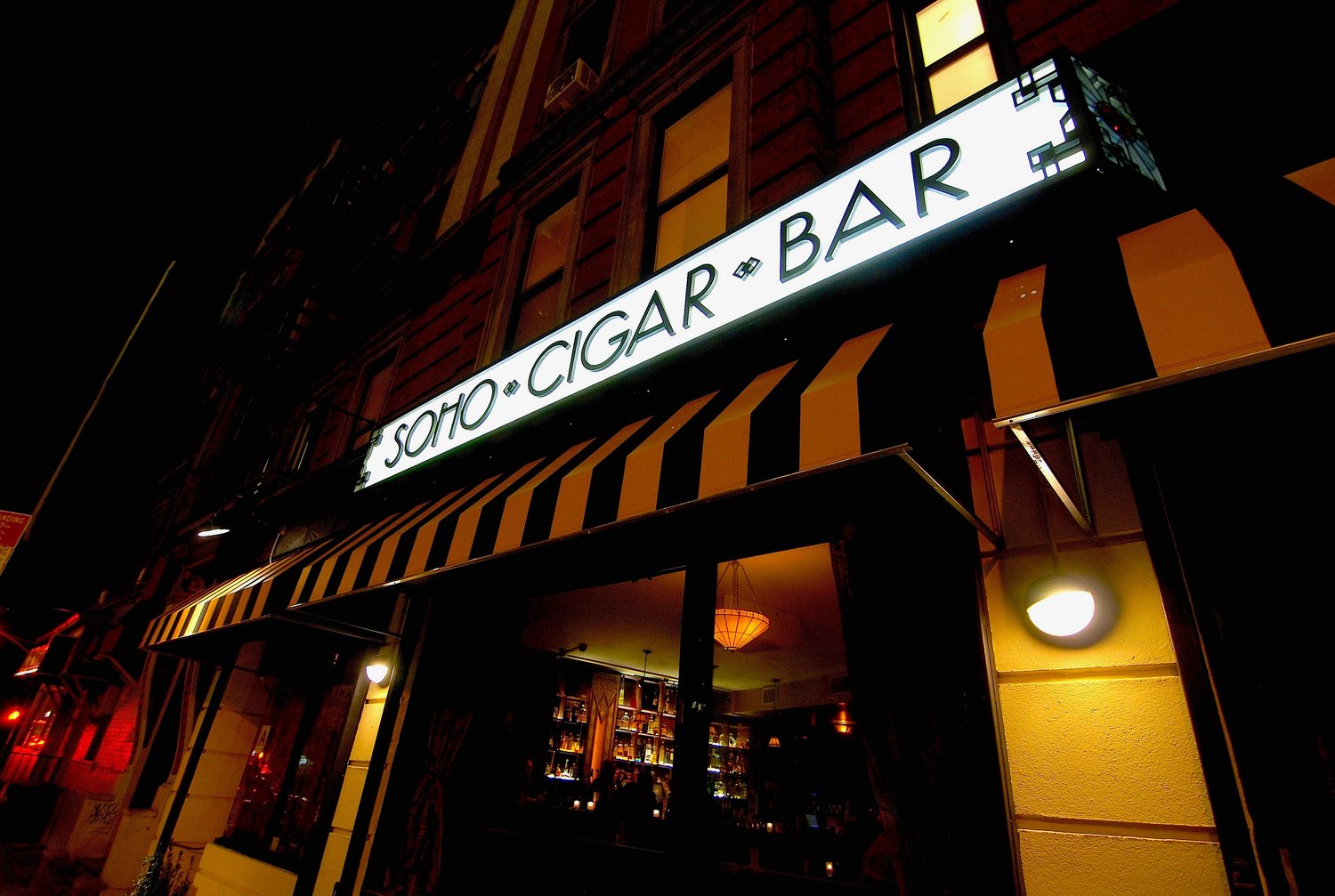 Cigar smoking is an activity that is enjoyed by not only men as was traditionally the case, but by both men and women.  If you are in New York City and looking for the best Cigar bars, then you should consider going through this list.
Cigar Inn
Cigar Inn is located just about six blocks down from the Queensboro Bridge. Cigar Inn is considered one of the most popular Cigar Spots in New York City. It is a great relaxation place for both the older patrons and the younger crowd. It is quite affordable for everyone and offers a great cigar-smoking experience.
Nat Sherman Townhouse
The Nat Sherman Townhouse is located between two giant skyscrapers. This Cigar bar the embodiment of the ideals of high cigar culture and has hospitable employees. This bar has limited space and has mostly male clients even though a few women do visit. There is also an amazing selection of Cigars available at this bar.
Soho Cigar Bar
The Soho Cigar Bar replaces Circa Tabac which formerly was New York's oldest operating cigar lounge. This bar mostly features patrons under 30.  It features beautiful Art Deco, hospitable staff, and a menu that provides variety. The music choice at Soho is modern-classic acts.
Papa Juan Cigar Room
Papa Juan Cigar Room Way is located in a primarily Dominican section of West Harlem lies
This lounge is comfortable and cozy and the atmosphere is always friendly and welcoming. It is also consistently exciting as there's always a game happening.
Hudson Bar & Books
Hudson Bar and books is known for its youthful and relaxed atmosphere. It has a library inspired theme and welcomes both male and female Clients. The bar has great cigar and booze selection. It is strategically located between the Madison and Park Avenue.
The Carnegie Club
The Carnegie Club is located behind the Carnegie hall which is a great location for any event. This club has weekly Sinatra Saturdays that feature an amazing band and singer. There is a wonderful selection of cigars, cocktails, and appetizers available at the club. You can also book for your private event to be held with the Club.
Club Macanudo
Club Macanudo was founded in 1996 just before there was a cigar boom. Club Macanudo offers a great environment for patrons to dine, drink, socialize, do business, relax, and smoke. The interior is attractive, the staff is welcoming and the food and drinks are amazing. It is a great choice for both smokers and non-smokers. It is a great environment for both business meeting dinner dates.
Davidoff of Geneva, 6th Avenue
This lounge which before was known as De La Concha was acquired by Davidoff of Geneva in 2014. This modern lounge has all the necessary amenities to enable you have a great time. With hospitable and staff, a mecca of cigars, a high-quality humidor, and a spacious smoking area, this bar is a perfect choice for many. The Davidoff's 6th Avenue location also offers street views of a lively section of Midtown Manhattan.