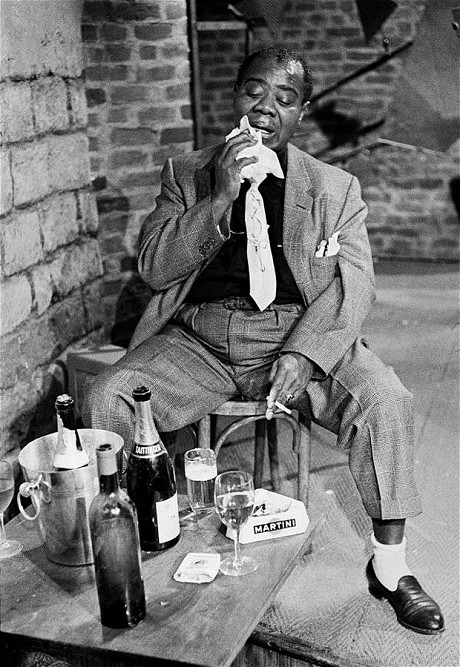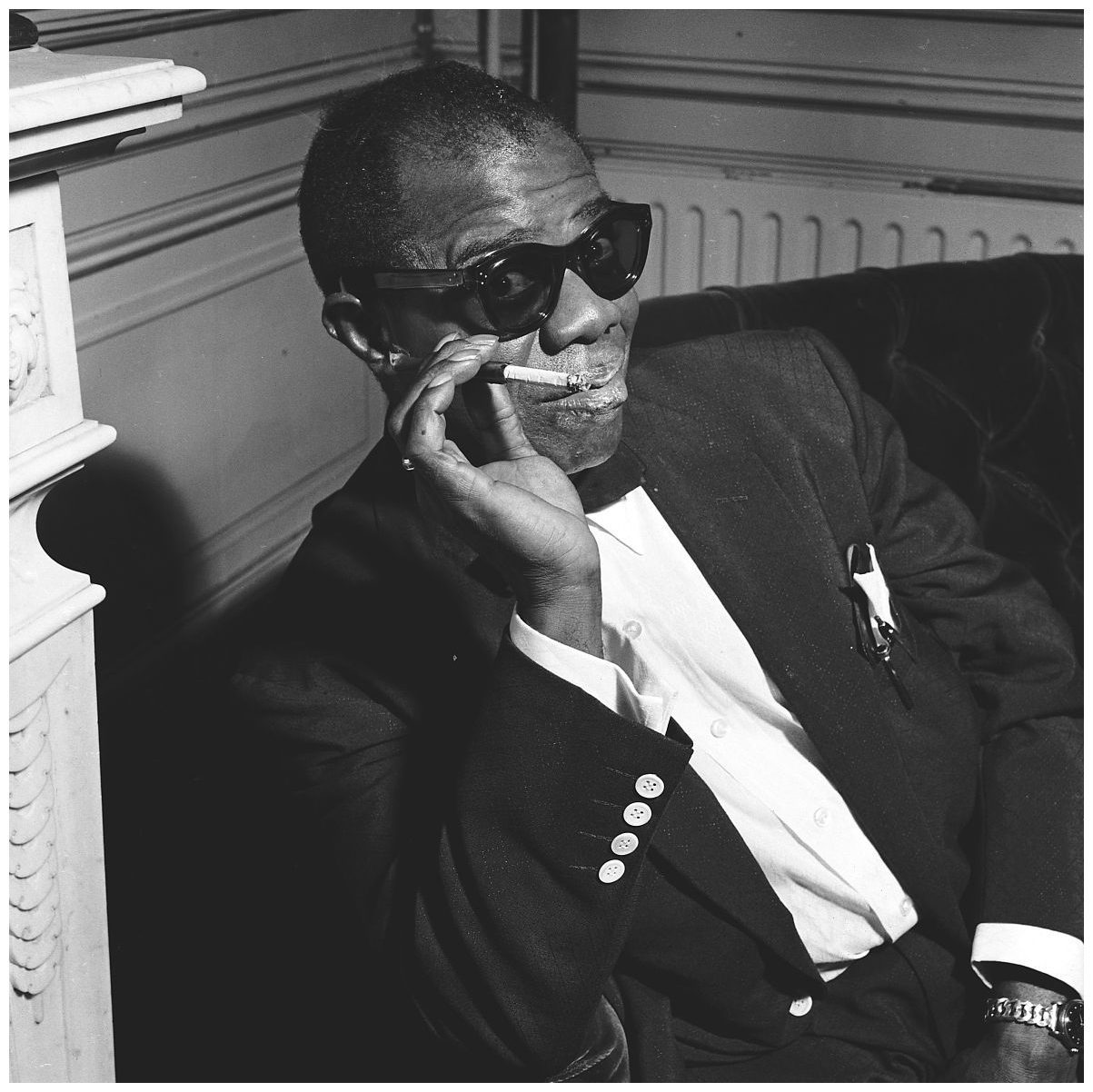 Louis Daniel Armstrong (August 4, 1901 – July 6, 1971), nicknamed Satchmo,Satch, and Pops, was an American trumpeter, composer, vocalist, and actor who was among the most influential figures in jazz. His career spanned five decades, from the 1920s to the 1960s, and different eras in the history of jazz.  In 2017, he was inducted into the Rhythm & Blues Hall of Fame.
Armstrong was born and raised in New Orleans. Coming to prominence in the 1920s as an inventive trumpet and cornet player, Armstrong was a foundational influence in jazz, shifting the focus of the music from collective improvisation to solo performance. Around 1922, he followed his mentor, Joe "King" Oliver, to Chicago to play in the Creole Jazz Band. In Chicago, he spent time with other popular jazz musicians, reconnecting with his friend Bix Beiderbecke and spending time with Hoagy Carmichael and Lil Hardin. He earned a reputation at "cutting contests", and relocated to New York in order to join Fletcher Henderson's band.
With his instantly recognizable rich, gravelly voice, Armstrong was also an influential singer and skillful improviser, bending the lyrics and melody of a song. He was also skilled at scat singing. Armstrong is renowned for his charismatic stage presence and voice as well as his trumpet playing. By the end of Armstrong's career in the 1960s, his influence had spread to popular music in general. Armstrong was one of the first popular African-American entertainers to "cross over", meaning his music transcended his skin color in a racially divided America. He rarely publicly politicized his race, to the dismay of fellow African Americans, but took a well-publicized stand for desegregation in the Little Rock crisis. He was able to access the upper echelons of American society at a time when this was difficult for black men.