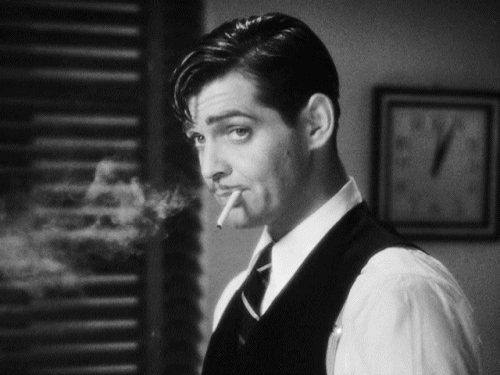 William Clark Gable (February 1, 1901 – November 16, 1960) was an American film actor, often referred to as "The King of Hollywood". He had roles in more than 60 motion pictures in a wide variety of genres in a career that lasted 37 years, three decades of which was as a leading man. Gable died of a heart attack; his final on screen appearance was of an aging cowboy in The Misfits, released posthumously in 1961.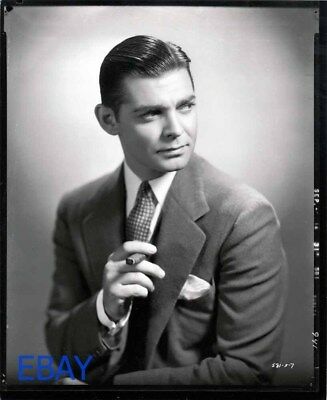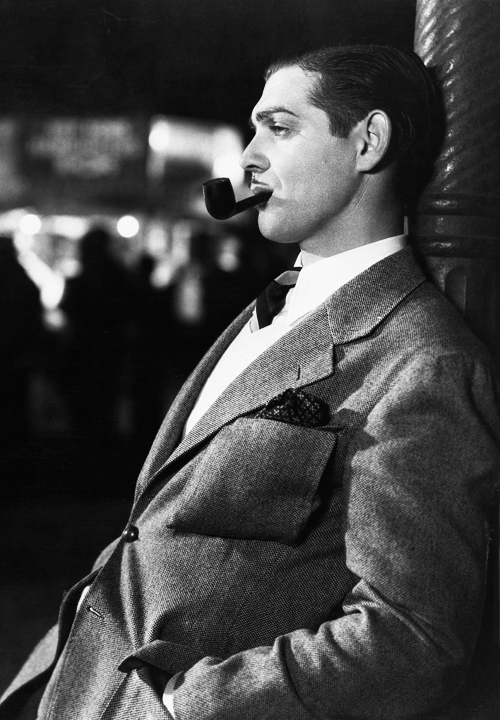 Born and raised in Ohio, Gable traveled to Hollywood where he began his film career as an extra in Hollywood silent films between 1924 and 1926. He progressed to supporting roles for Metro-Goldwyn-Mayer and his first leading role in 1931's Dance, Fools, Dance was alongside Joan Crawford, who requested him for the part. His next role, in the romantic drama Red Dust (1932) with reigning sex symbol Jean Harlow, made him MGM's biggest male star. Gable won the Academy Award for Best Actor for Frank Capra's It Happened One Night (1934), co-starring Claudette Colbert. He was nominated for the same award for his roles in Mutiny on the Bounty (1935), and Gone with the Wind (1939), as Rhett Butler opposite Vivien Leigh as Scarlett O'Hara. He found continued commercial and critical success with Manhattan Melodrama (1934), San Francisco (1936), Saratoga (1937), Test Pilot (1938), and Boom Town (1940), three of which co-starred Spencer Tracy.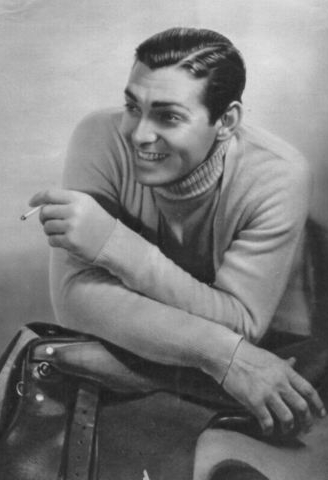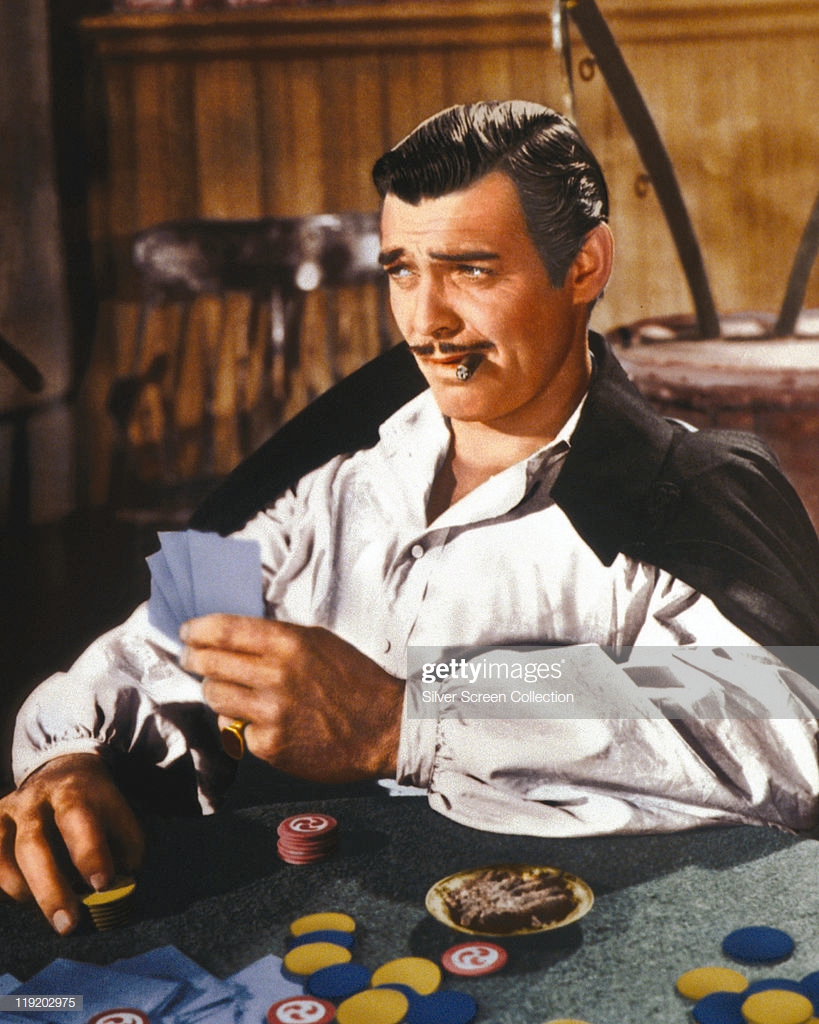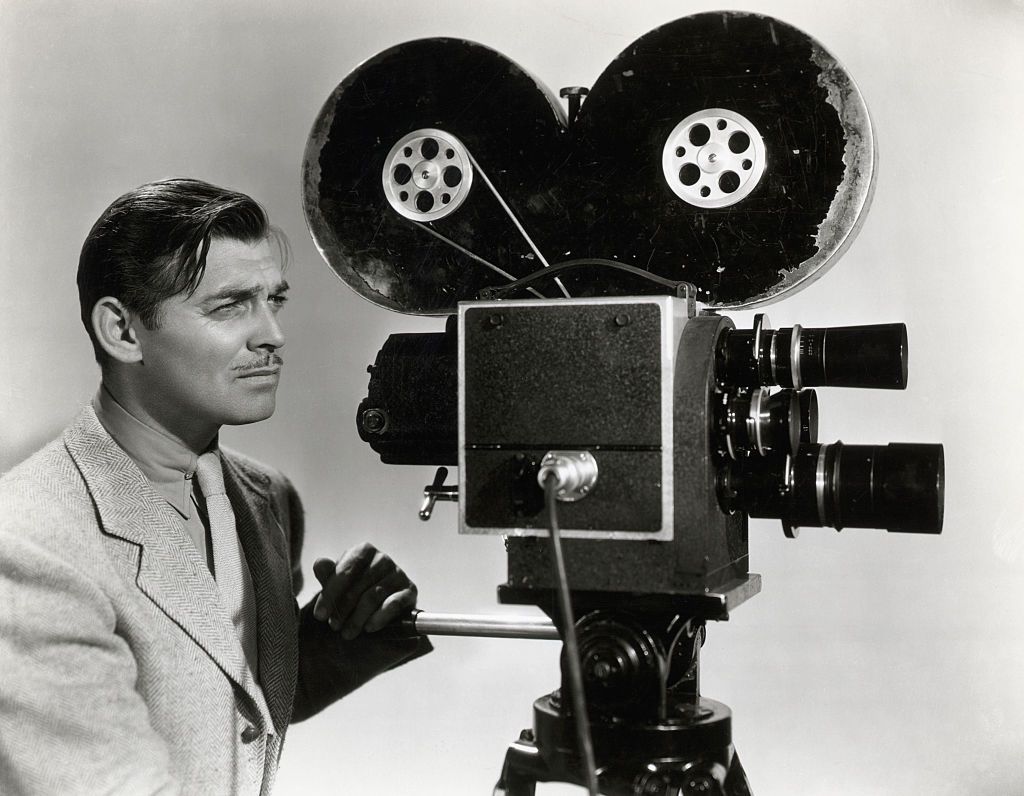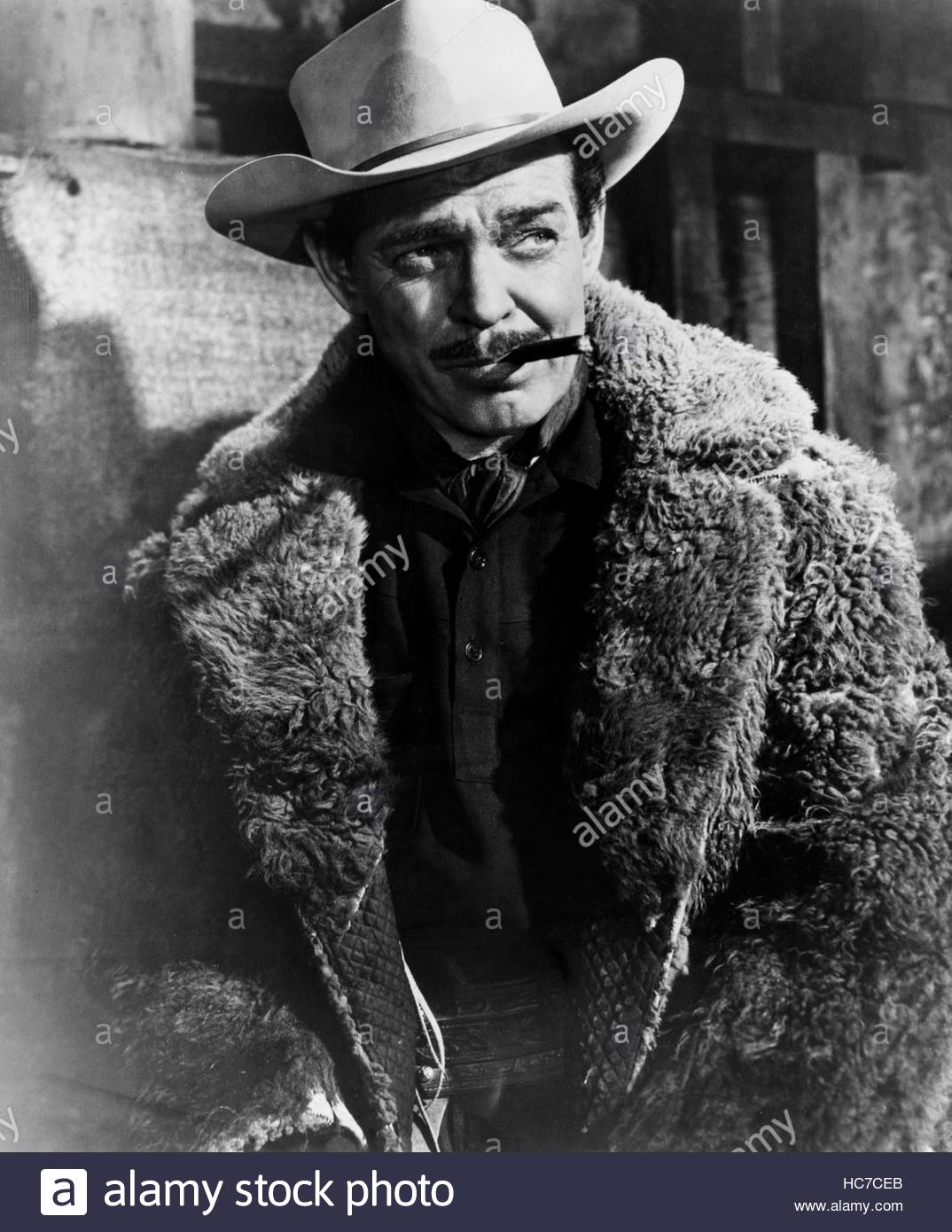 Gable appeared opposite some of the most popular actresses of their time. Joan Crawford was a favorite actress of his to work with, and he partnered with her in eight films. Myrna Loy worked with him seven times, and he was paired with Jean Harlow in six productions. He also starred with Lana Turner in four features and in three each with Norma Shearer and Ava Gardner.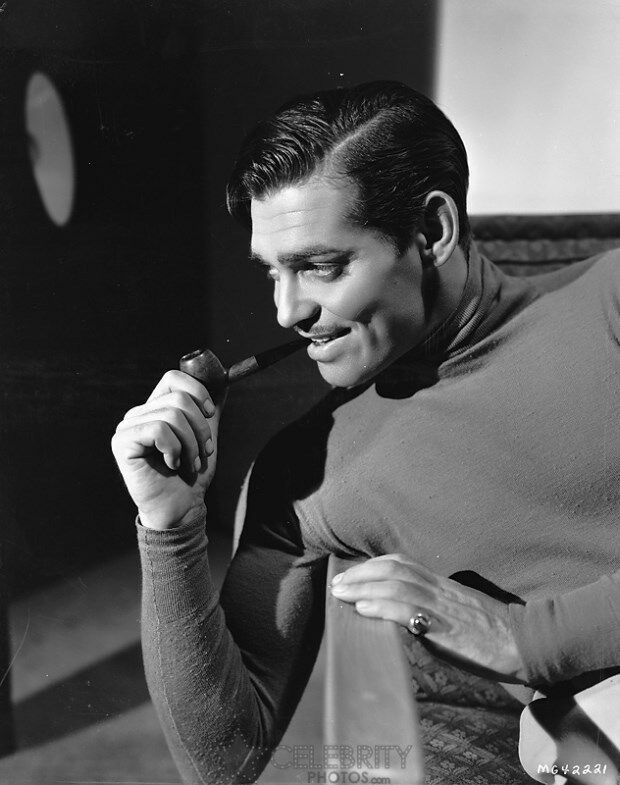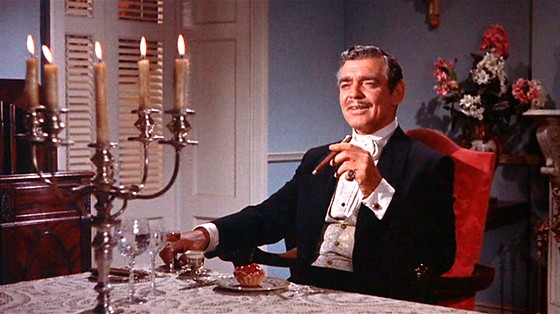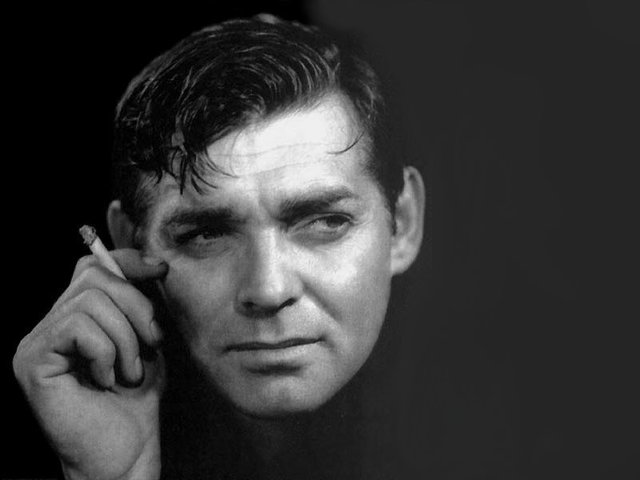 Gable spent two years as an aerial cameraman and bomber gunner in Europe during World War II. Although his movies following his return were not critically lauded, they did well at the box office. He experienced a critical revival with The Hucksters (1947), Homecoming (1948) and Mogambo (1953), which also featured newcomer Grace Kelly. Later he starred in westerns and war movies, such as Run Silent, Run Deep (1958) with Burt Lancaster, and in comedies that paired him with a new generation of leading ladies such as Doris Day in Teacher's Pet (1958) and Sophia Loren in It Started in Naples (1960) and Marilyn Monroe in The Misfits (1961).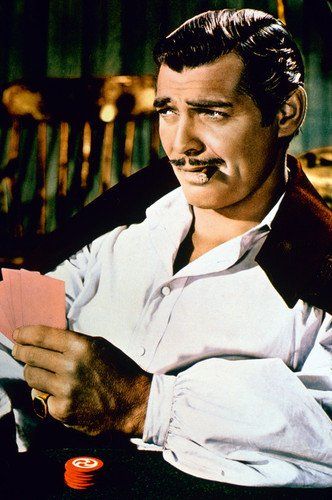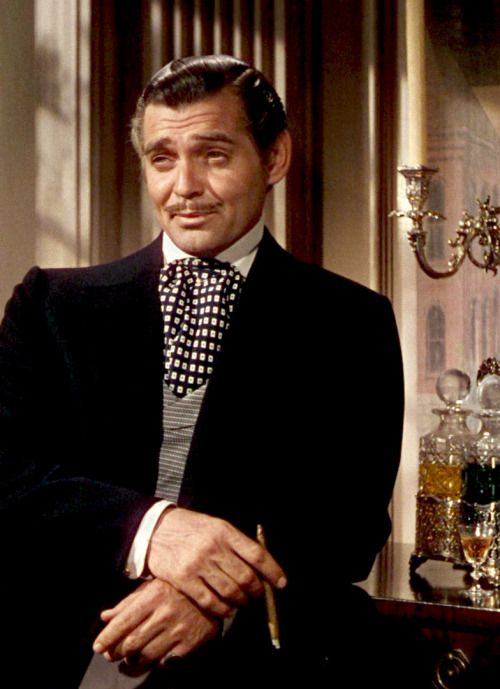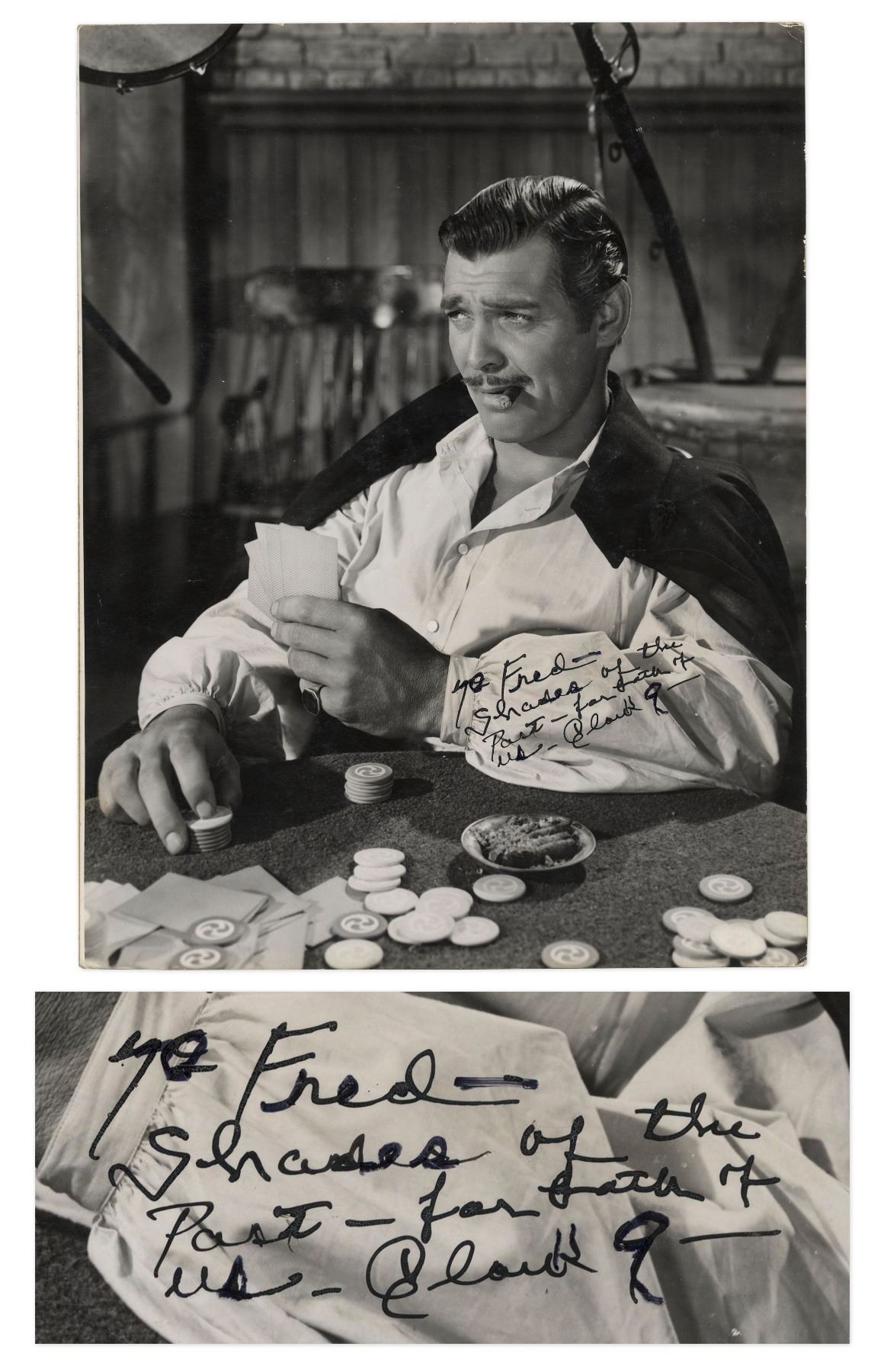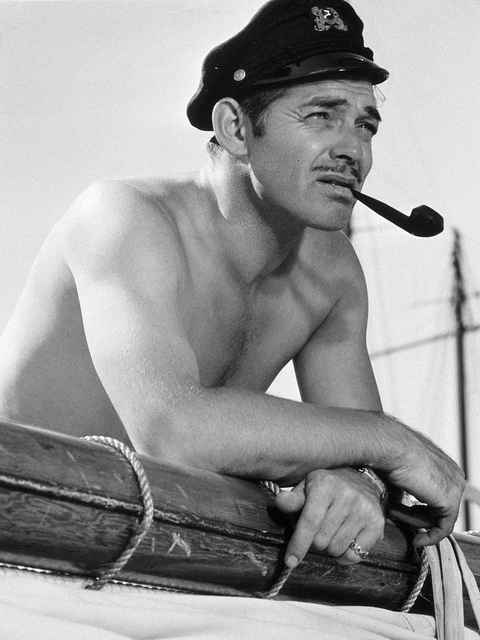 Warner Bros. cartoons sometimes caricatured Gable. Examples include: Have You Got Any Castles? (in which his face appears seven times inside the novel "The House of the Seven Gables"), The Coo-Coo Nut Grove (in which his ears flap on their own), Hollywood Steps Out (in which he follows an enigmatic woman), and Cats Don't Dance (in which he appears on a billboard promotion for Gone With The Wind and on the backlot of MGM).
The 2003 music album Give Up by The Postal Service has a song titled "Clark Gable". The singer wants to "find a love that looks and sounds like a movie", and includes the lyric, "I kissed you in a style Clark Gable would have admired, I thought it classic".
In the film Broadway Melody of 1938, Judy Garland (aged 15) sings "You Made Me Love You" while looking at a composite picture of Gable. The opening lines are: "Dear Mr Gable, I am writing this to you, and I hope that you will read it so you'll know, my heart beats like a hammer, and I stutter and I stammer, every time I see you at the picture show, I guess I'm just another fan of yours, and I thought I'd write and tell you so. You made me love you, I didn't want to do it, I didn't want to do it …"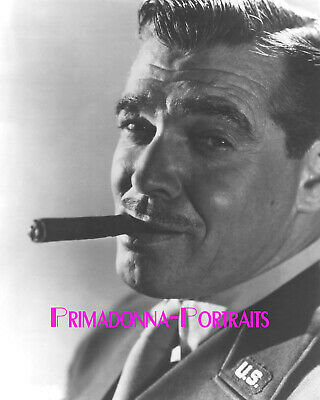 Bugs Bunny's nonchalant carrot-chewing standing position, as explained by Chuck Jones, Friz Freleng, and Bob Clampett, originated in a scene in the film It Happened One Night, in which Clark Gable's character leans against a fence, eating carrots rapidly and talking with his mouth full to Claudette Colbert's character. This scene was well known while the film was popular, and viewers at the time likely recognized Bugs Bunny's behaviour as satire.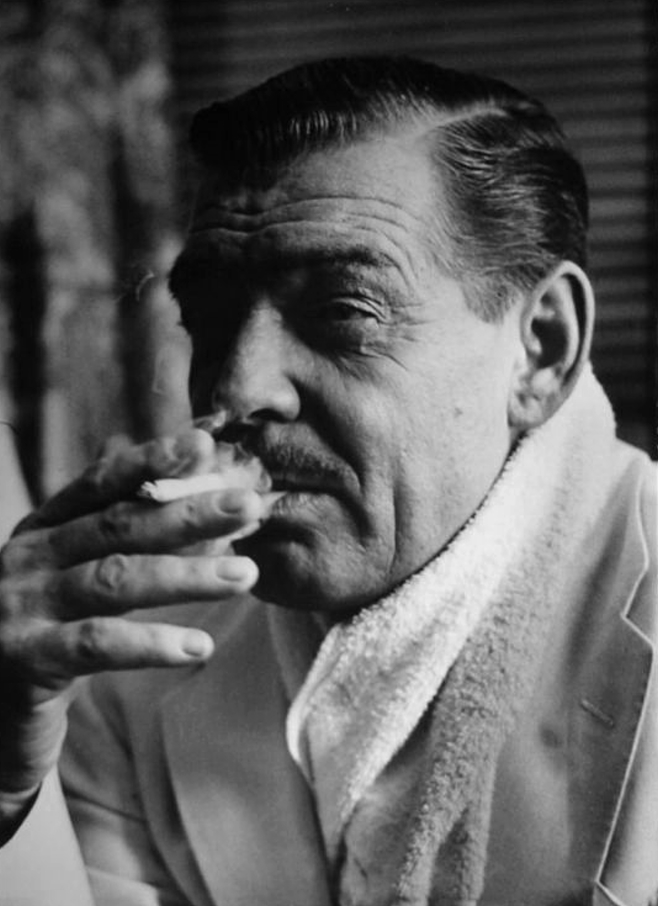 Gable has been portrayed in a number of films. Actors who have played the role include: Phillip Waldron in It Happened in Hollywood (1937), James Brolin in Gable and Lombard (1976), Larry Pennell in Marilyn: The Untold Story (1980), Edward Winter in Moviola: The Scarlett O'Hara War (1980), Boyd Holister in Grace Kelly (1983), Gary Wayne in Malice in Wonderland (1985), Gene Daily in The Rocketeer (1991), Bobby Valentino in RKO 281 (1999), Bruce Hughes and Shayne Greenman in Blonde (2001), and Charles Unwin in Lucy (2003).
In Turkish language, there is a slang phrase klark çekmek which means to look at someone ostentatiously or to give somebody the cold shoulder after Clark Gable's name