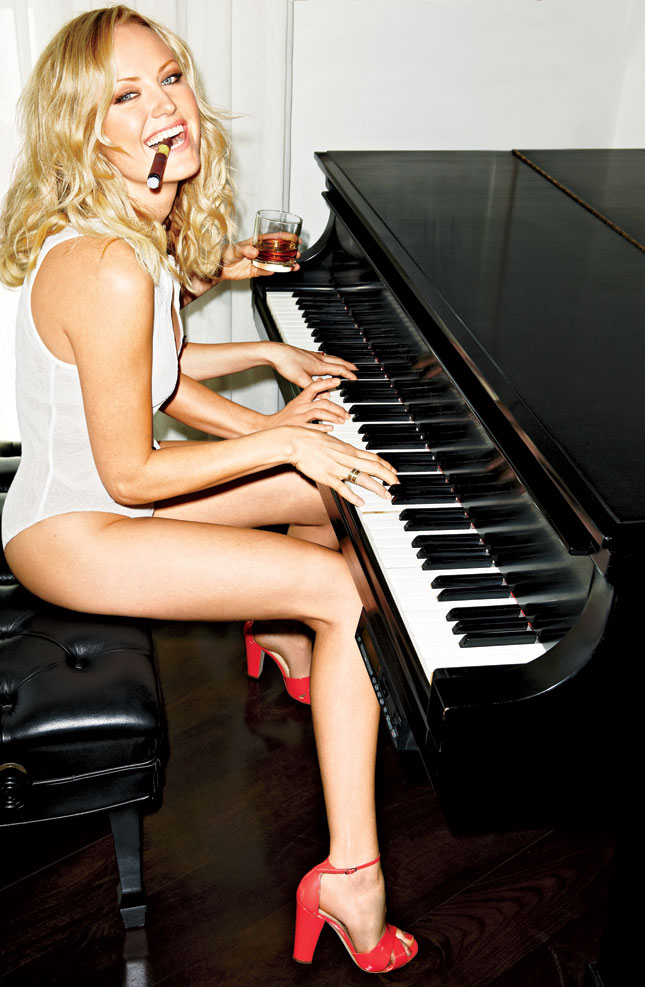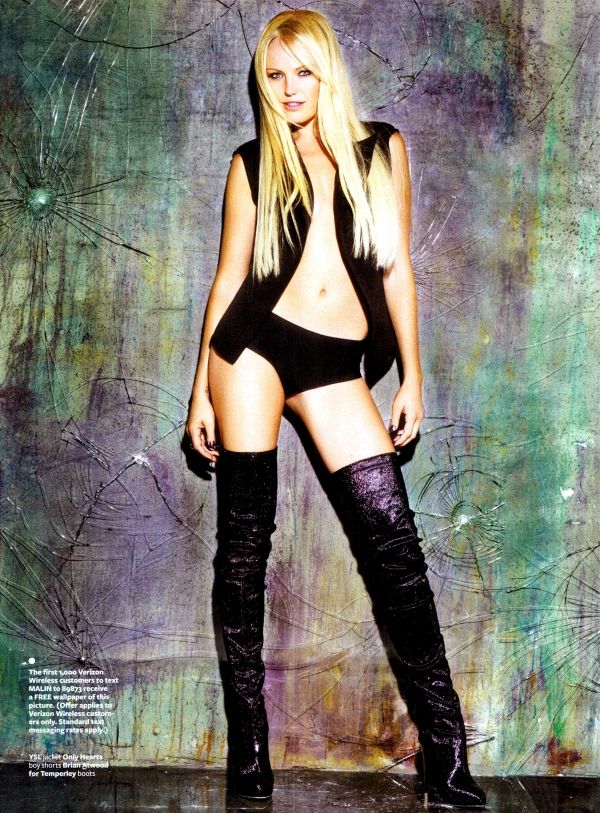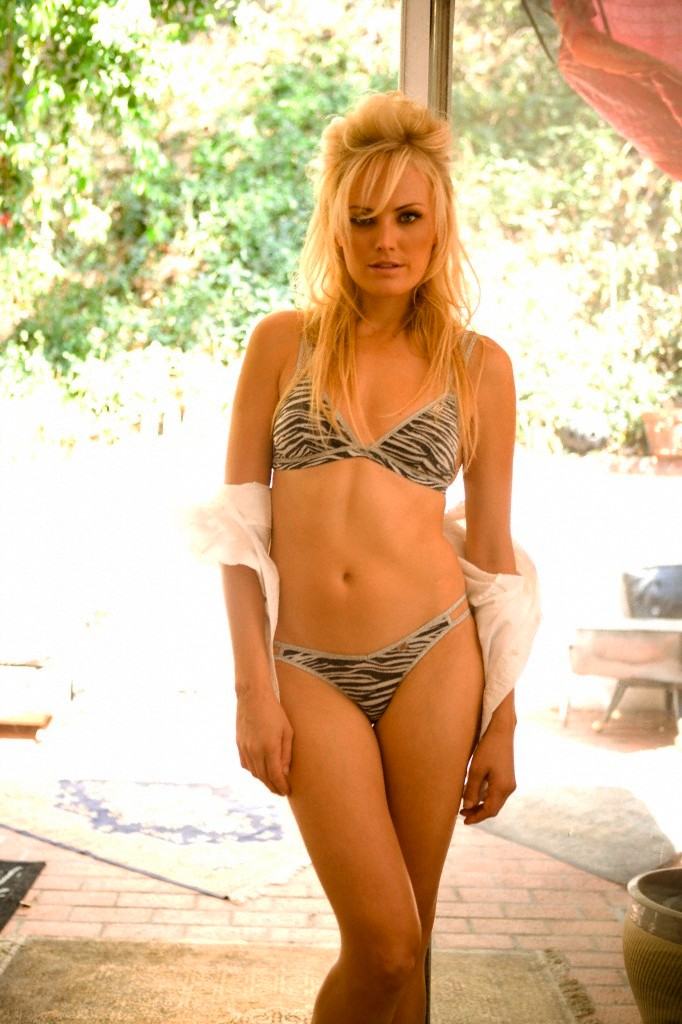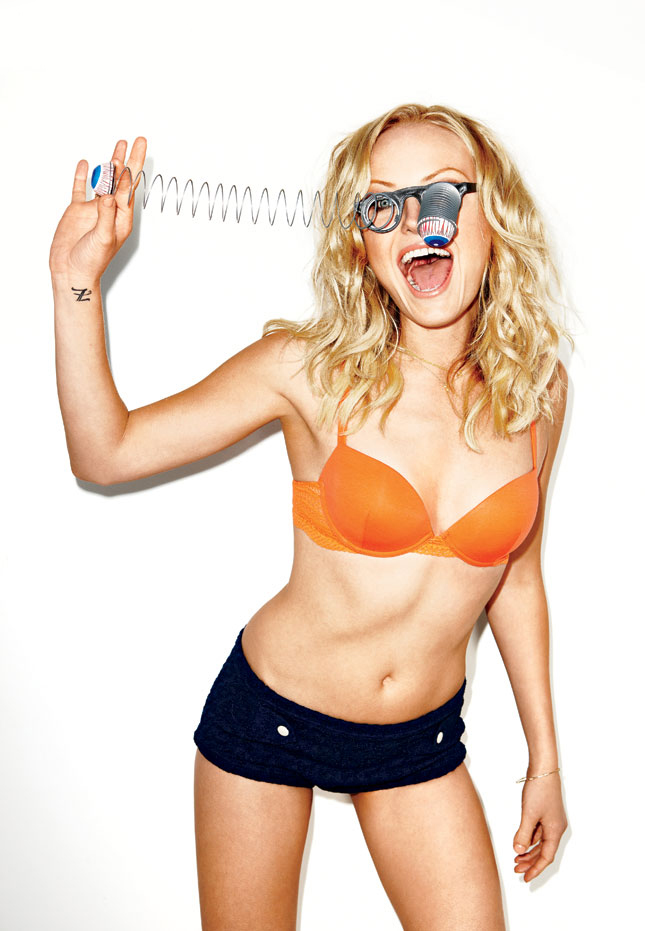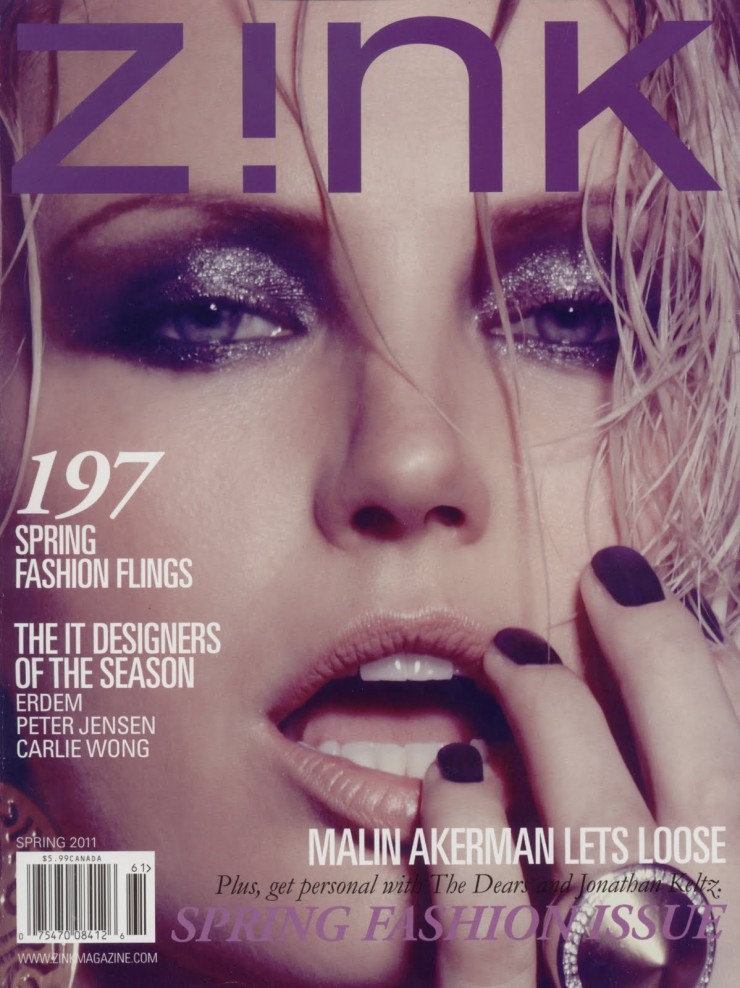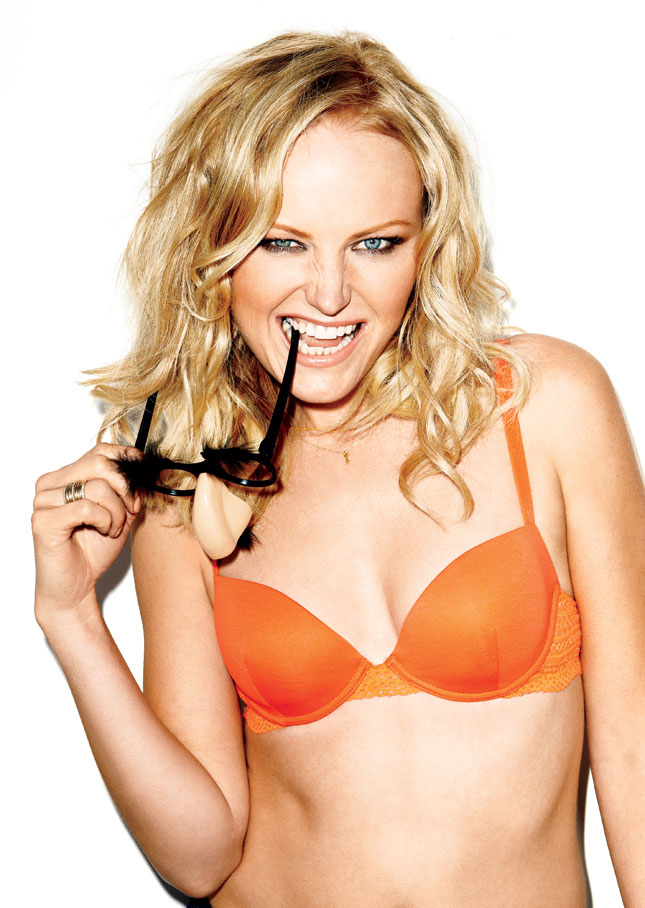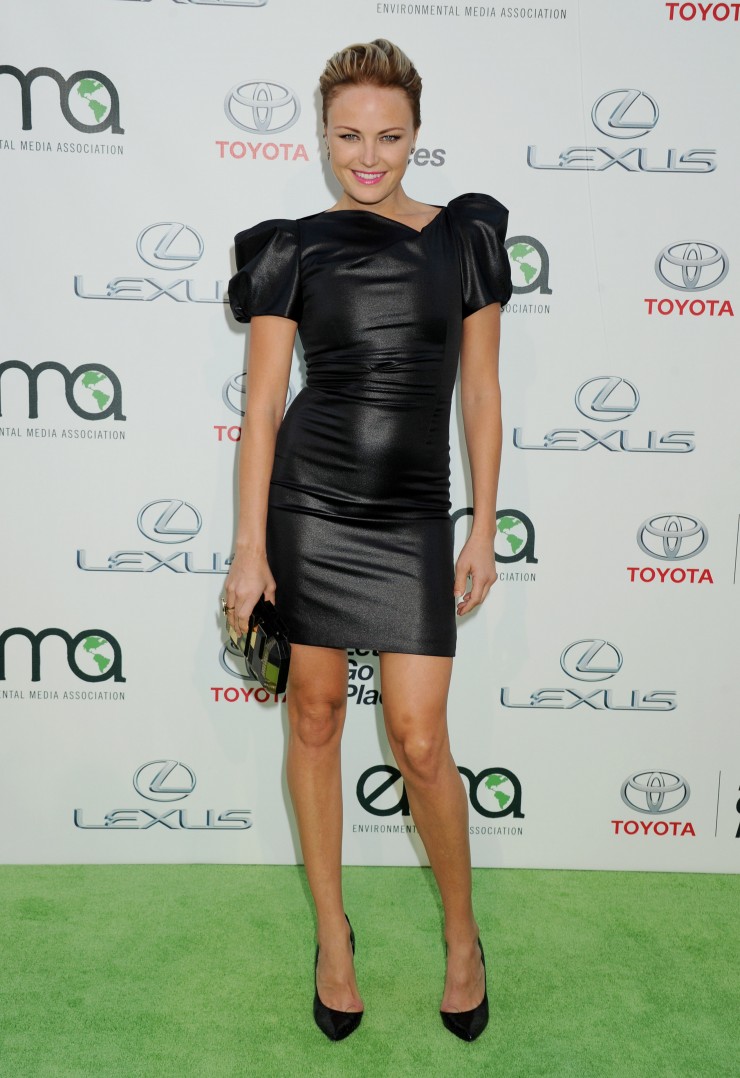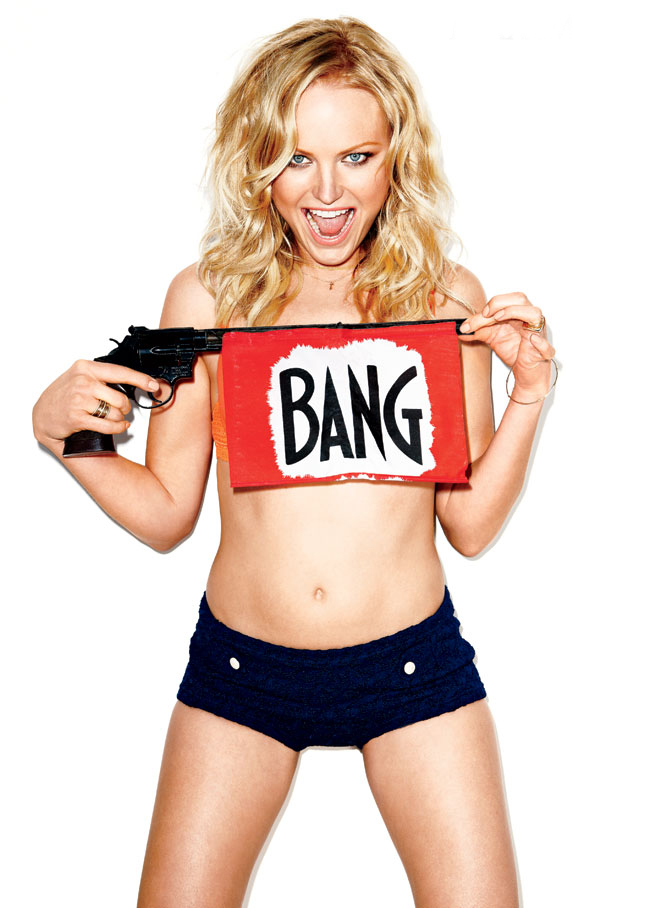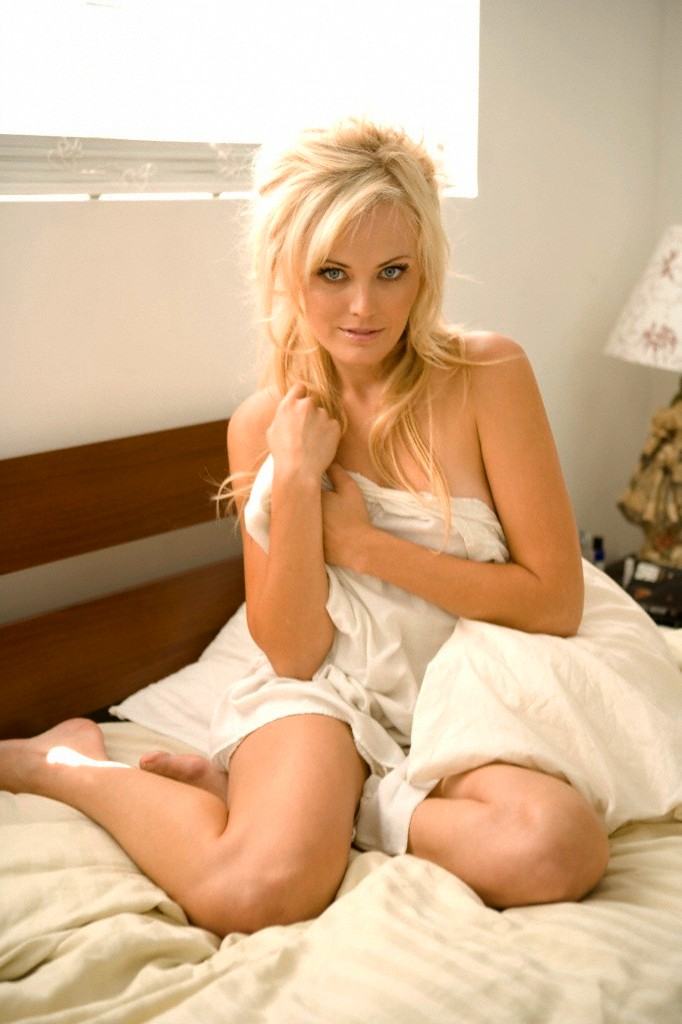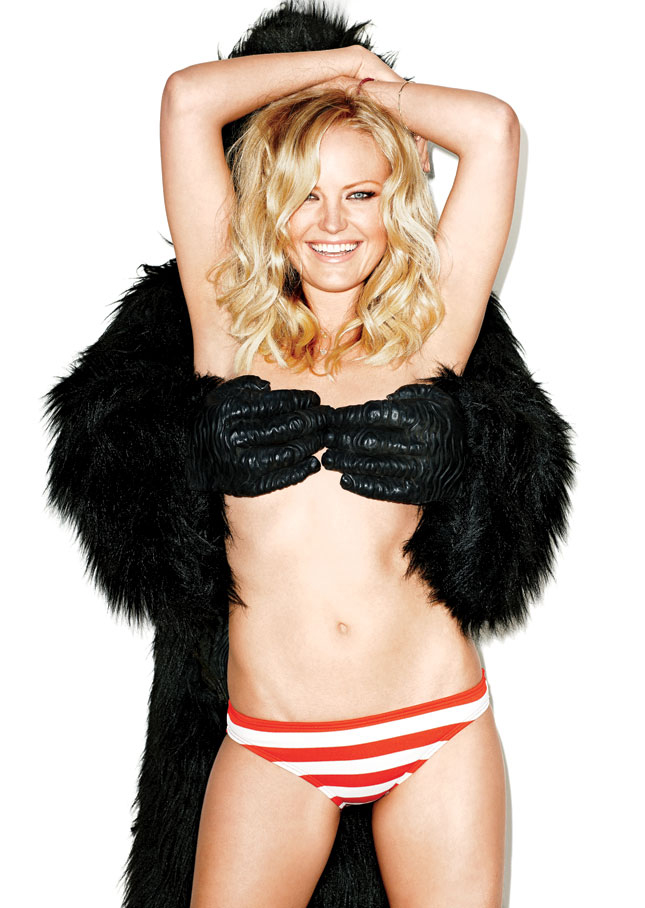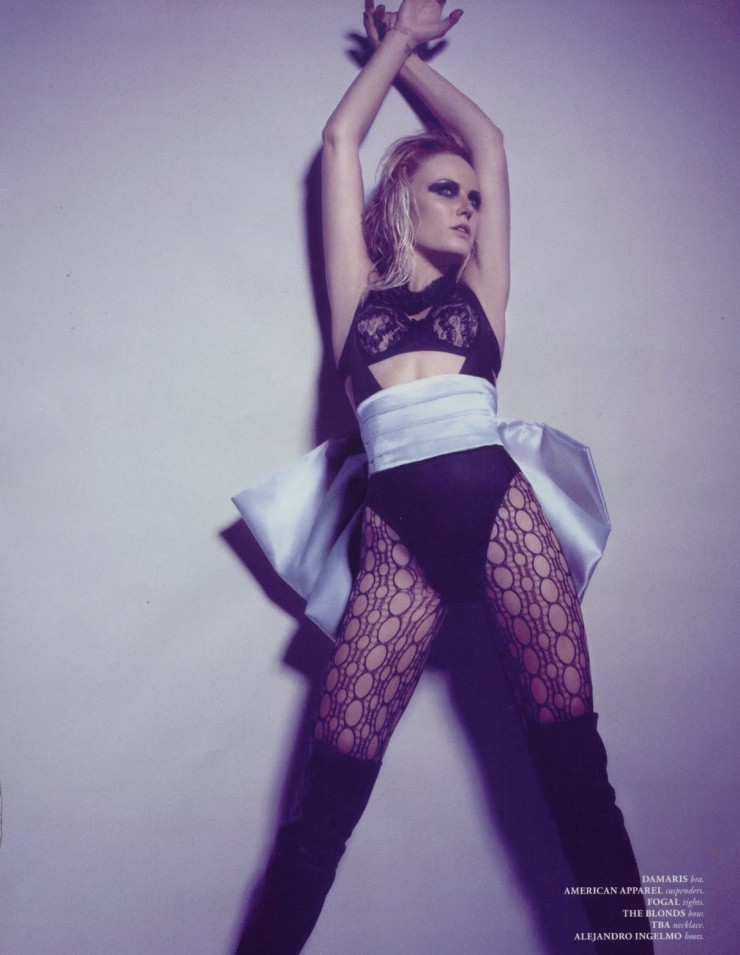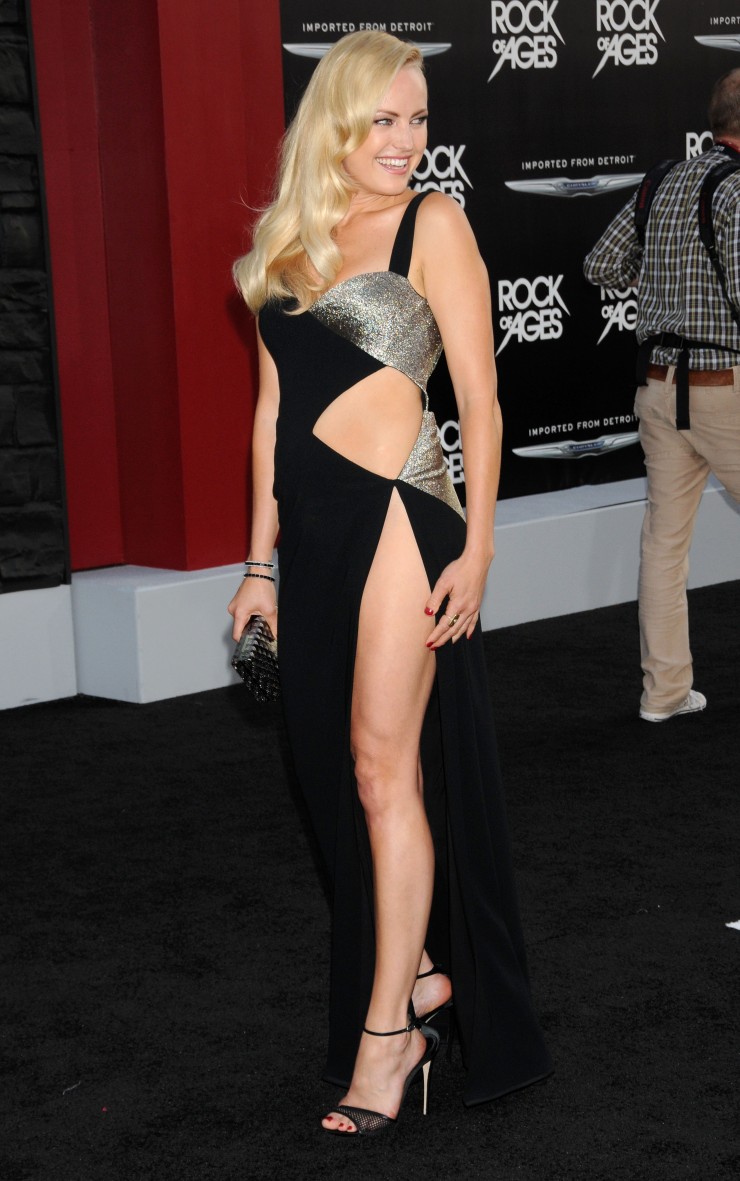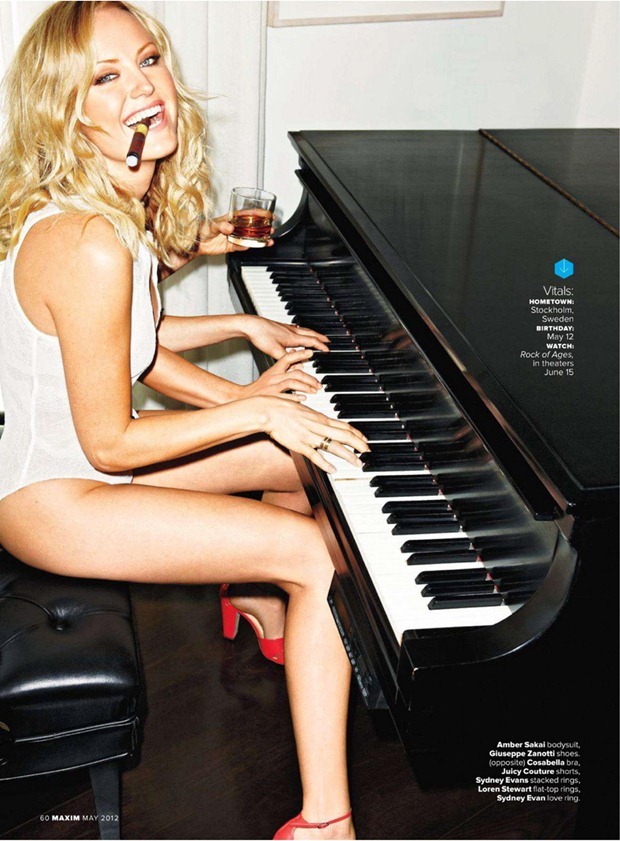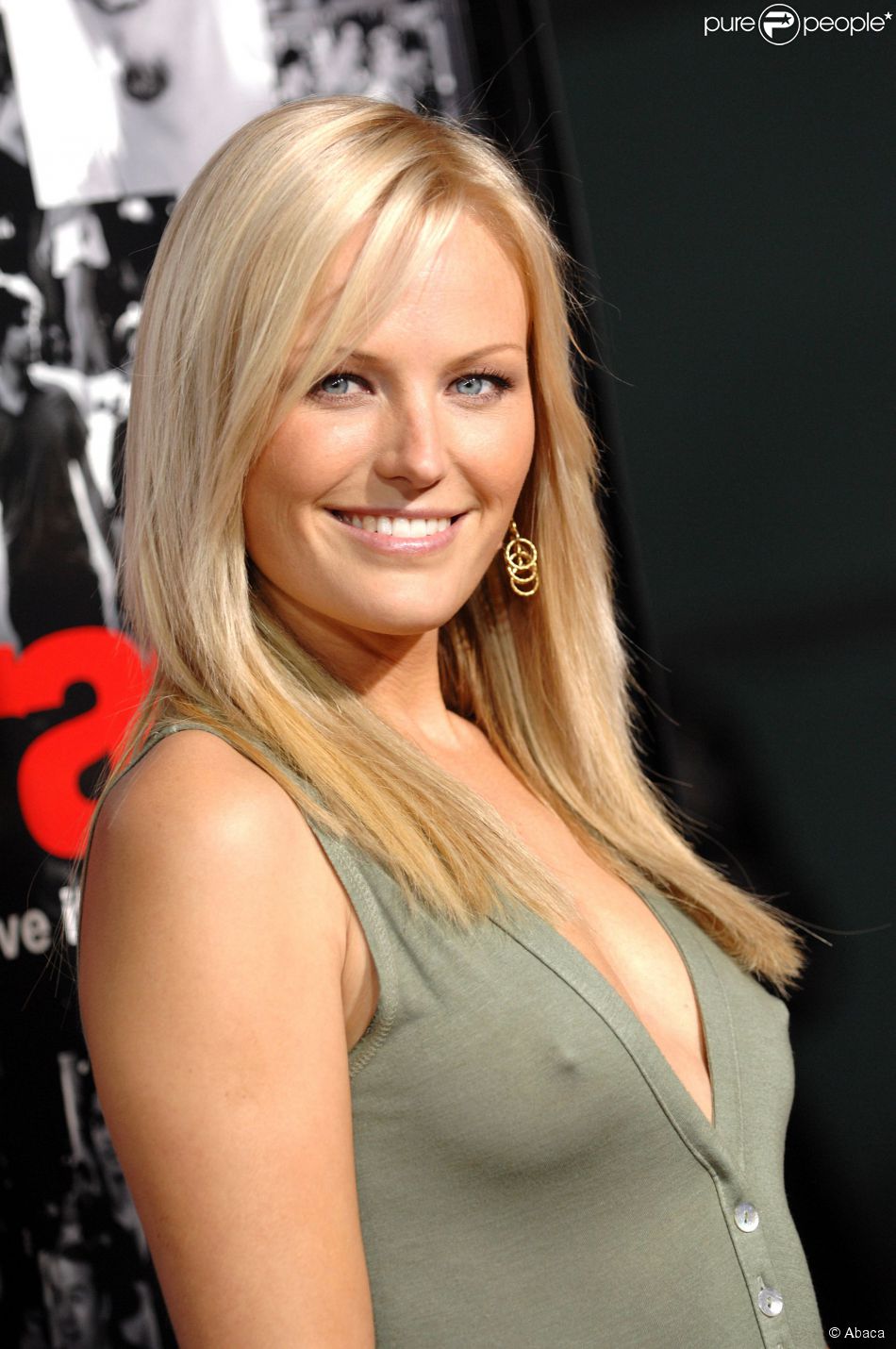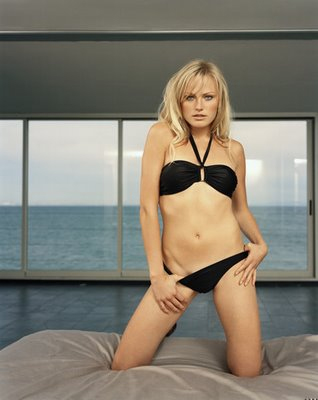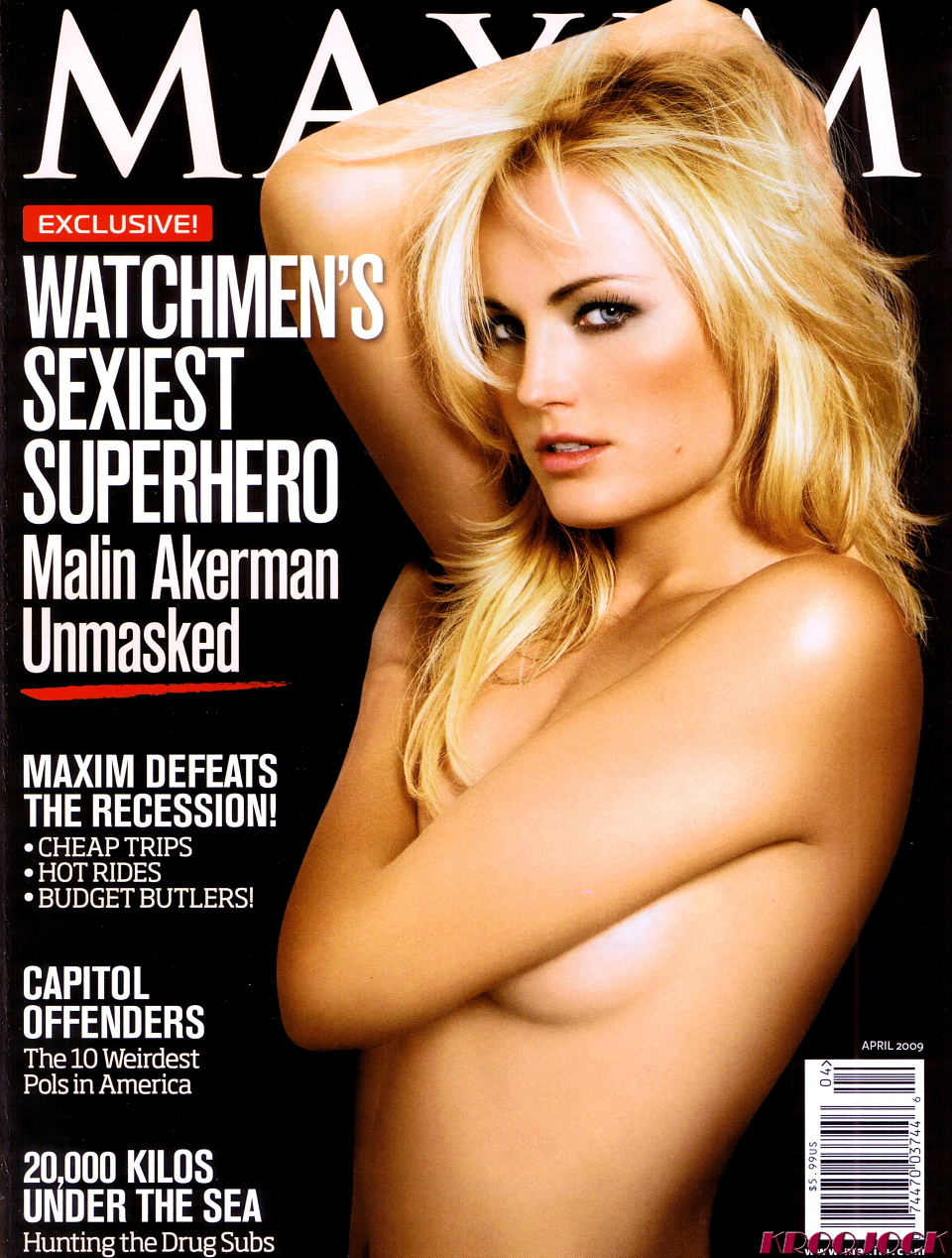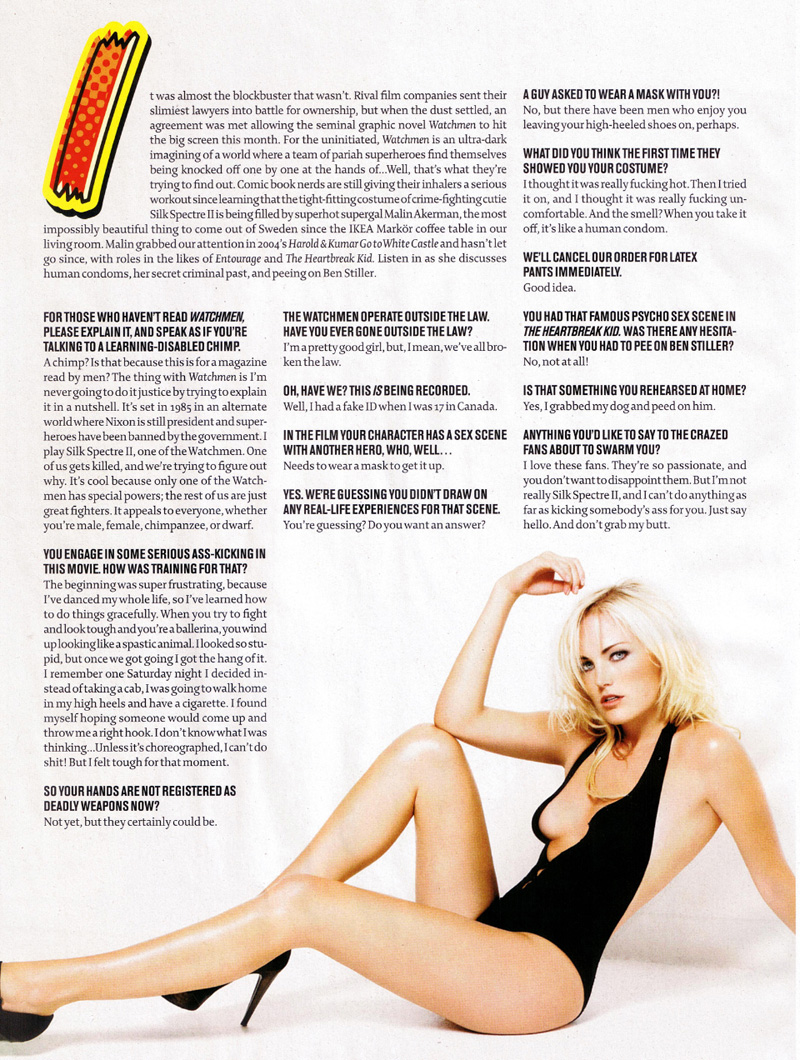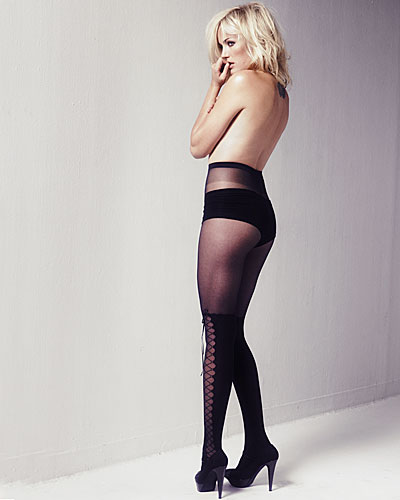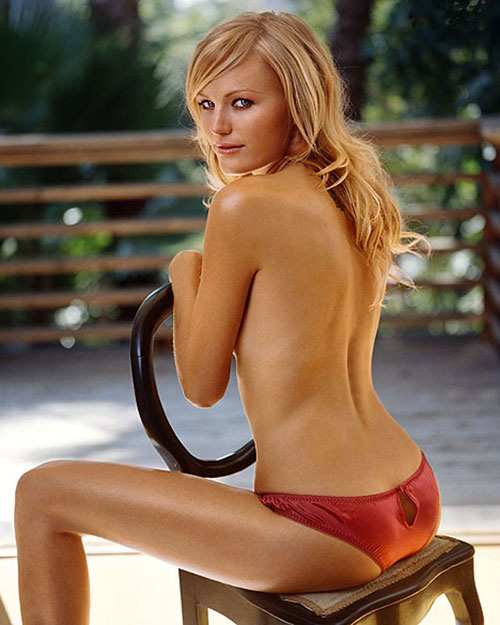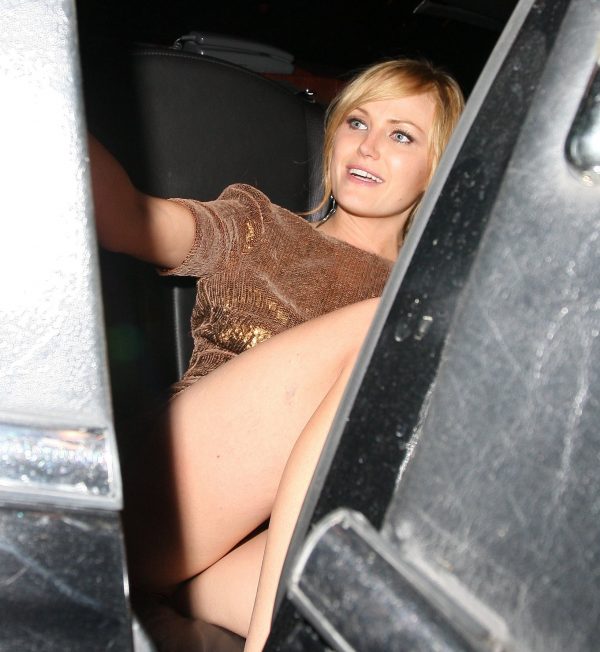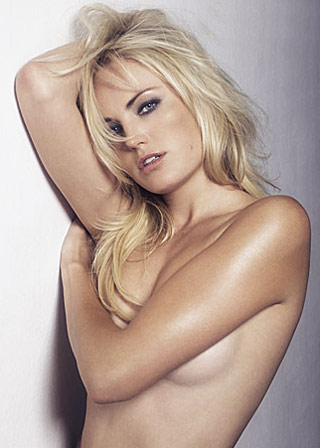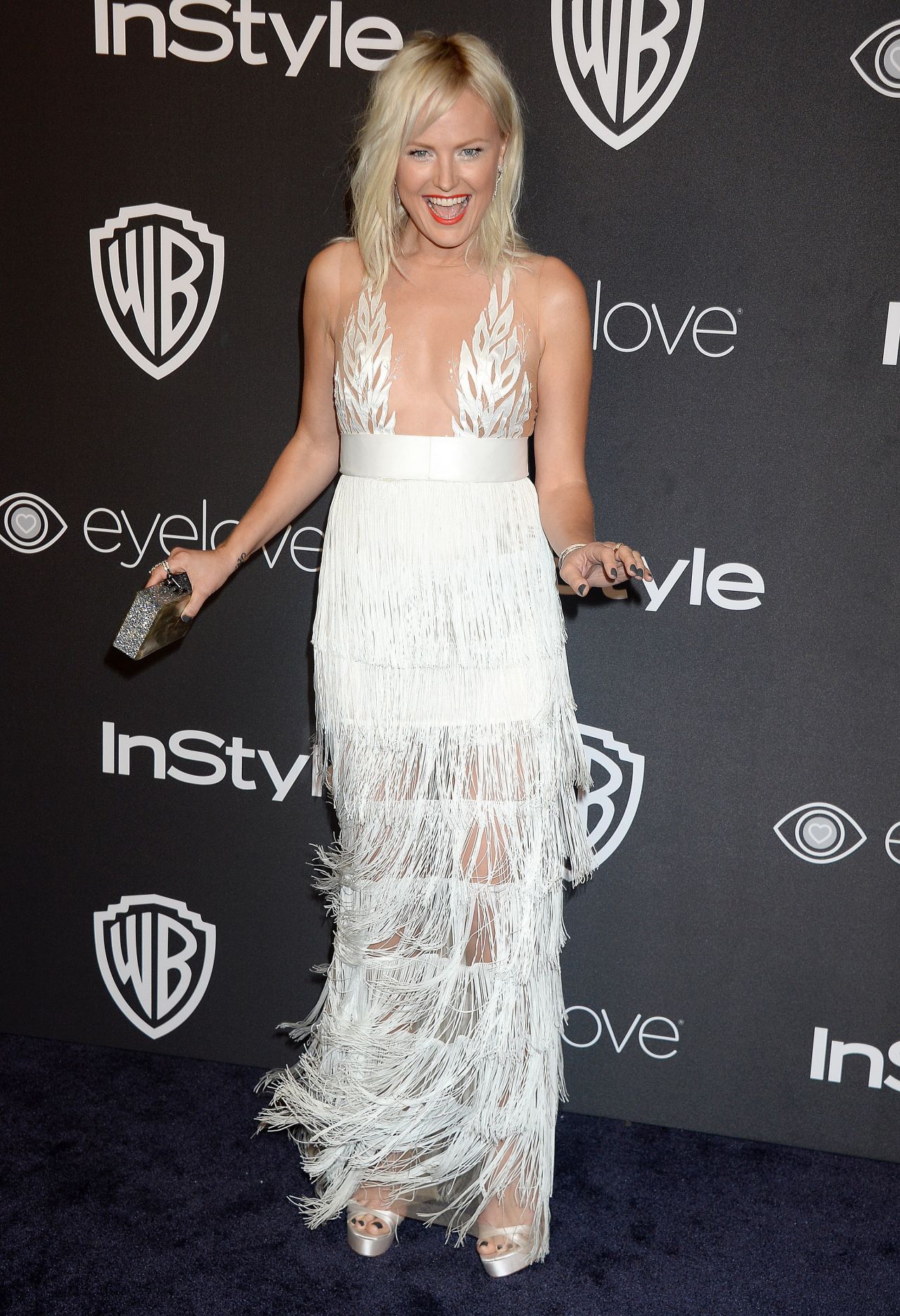 2009–2011
In 2009, Åkerman starred as Silk Spectre II in the superhero film Watchmen, an adaptation of Alan Moore's graphic novel of the same name. Directed by Zack Snyder, the feature film is set in an alternate reality in 1985 where a group of retired vigilantes investigate an apparent conspiracy against them. Snyder favoured Åkerman over other more well-known actresses as he felt that they could not play such a serious part. Åkerman rehearsed with "months of hardcore training" and went on a very strict diet. She wore a brunette wig, high heels and an uncomfortable latex costume, which provided little protection when performing stunts, and she often bruised herself during filming. Åkerman stated that her character carries the emotion of the film as she is the only woman among several men. Premiering in February 2009, the film received generally favourable reviews, and was a commercial success, grossing $185 million worldwide. Although Åkerman was nominated for a Saturn Award for Best Supporting Actress and a Teen Choice Award for her performance in the film, critics were generally negative towards her acting.
Åkerman appeared in the 2009 romantic comedy film The Proposal, starring Sandra Bullock and Ryan Reynolds in the lead roles. Åkerman played a supporting role as Gertrude, the ex-girlfriend of Reynolds' character. Although the film received mixed reviews, it went on to gross $317 million worldwide. Also in 2009, Åkerman starred in the comedy film Couples Retreat, opposite Jon Favreau and Vince Vaughn. The film follows four couples as they travel to a tropical island resort for couples therapy. Åkerman played Ronnie, the wife of Vaughn's character. She enjoyed playing a mother for the first time and tried to make her character as truthful as possible, which included dyeing her hair brown to not look like a "blonde bombshell". The film premiered in theatres in October 2009 and grossed $34 million in its opening weekend in the United States, entering number one at the box office, and totalled $171 million worldwide. Reception for the film was mainly negative, although Åkerman's performance was met with more positive reactions.
In 2010, Åkerman co-starred as Annie in the Josh Radnor-directed comedy-drama film happythankyoumoreplease. As her character has alopecia, Åkerman shaved off her eyebrows and wore a bald cap to cover her hair. She was originally offered a different part, but felt that she wanted to play Annie as it was different from her previous roles. The film premiered at the Sundance Film Festival in January 2010 and received an audience award for Favorite U.S. Drama. Reviews from critics were polarized, but Åkerman received praise. Later in 2010, she guest starred on the How I Met Your Mother episode "The Wedding Bride", and joined the cast of the currently ongoing Adult Swim comedy series Childrens Hospital. Playing the part of the promiscuous Dr. Valerie Flame (which is itself a part portrayed by Swedish-only speaking "actress" Ingrid Hagerstown as a show-within-a-show), Åkerman joined during the series' second season along with Henry Winkler. The series was originally a web series and Åkerman accepted the role after viewing several webisodes. "It was totally up my alley, my kind of humor", she said of the series. The same year, she played a supporting role in the romantic comedy film The Romantics with Katie Holmes, Josh Duhamel and Anna Paquin. The film premiered in September 2010 on limited release to generally negative reviews.
In 2010, she starred in Sebastian Gutierrez's comedy film Elektra Luxx opposite Carla Gugino and Joseph Gordon-Levitt. The film is a sequel to 2009's Women in Trouble. Åkerman played Trixie, an awkward drug store clerk who falls for Gordon-Levitt's role, who in turn is obsessed with Gugino's character, a retired porn star. Åkerman was offered the role during a screening of Women in Trouble. The film premiered in March 2011 on limited release and received generally unfavourable reviews; critics dismissed its many subplots and called it a "bizarre sex comedy". Next, Åkerman starred in the lead female role in the film The Bang Bang Club, which follows a group of young photojournalists in South Africa during the final stages of the apartheid. Åkerman played Robin Comley, a newspaper photo editor. The film premiered during the 2010 Toronto International Film Festival to mixed reviews from the press. In 2010, Åkerman signed up for a part in newcomer Aaron Harvey's Catch .44, a drama-thriller film with Forest Whitaker and Bruce Willis in the male lead roles. The film was generally ignored by critics and movie goers alike.