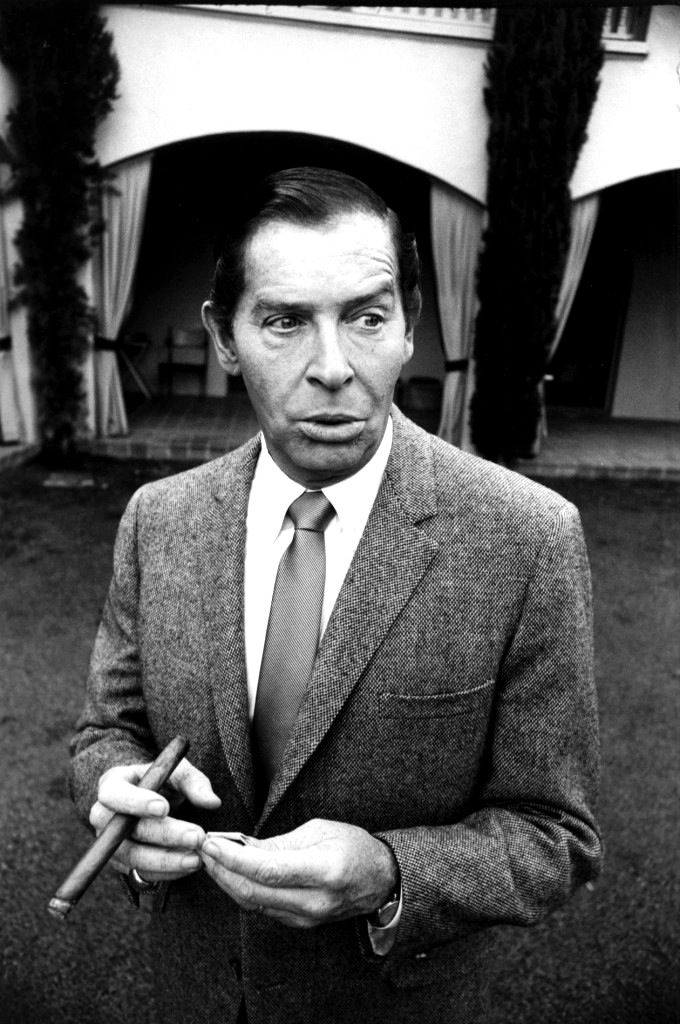 At one million dollars a year, NBC signed him to an exclusive, unprecedented 30-year television contract in 1951.
Texaco pulled out of sponsorship of the show in 1953. Buick picked it up, prompting a renaming to The Buick-Berle Show, and the program's format was changed to show the backstage preparations to put on a variety show. Critics generally approved of the changes, but Berle's ratings continued to fall, and Buick pulled out after two seasons. In addition, "Berle's persona had shifted from the impetuous and aggressive style of the Texaco Star Theater days to a more cultivated, but less distinctive personality, leaving many fans somehow unsatisfied."
By the time the again-renamed Milton Berle Show finished its only full season (1955–56), Berle was already becoming history—though his final season was host to two of Elvis Presley's earliest television appearances, April 3 and June 5, 1956. The final straw during that last season may have come from CBS scheduling The Phil Silvers Show opposite Berle. Silvers was one of Berle's best friends in show business and had come to CBS's attention in an appearance on Berle's program. Bilko's creator-producer, Nat Hiken, had been one of Berle's radio writers.
Berle knew that NBC had already decided to cancel his show before Presley appeared. Berle later appeared in the Kraft Music Hall series from 1958 to 1959, but NBC was finding increasingly fewer showcases for its one-time superstar. By 1960, he was reduced to hosting a bowling program, Jackpot Bowling, delivering his quips and interviewing celebrities between the efforts of that week's bowling contestants.