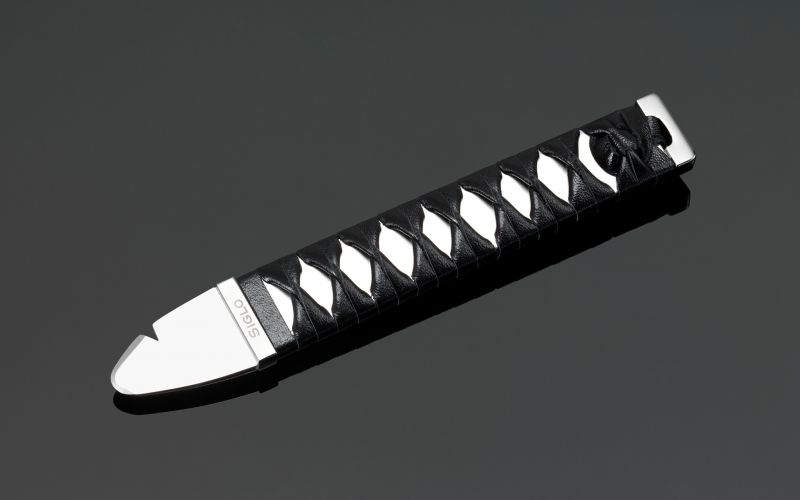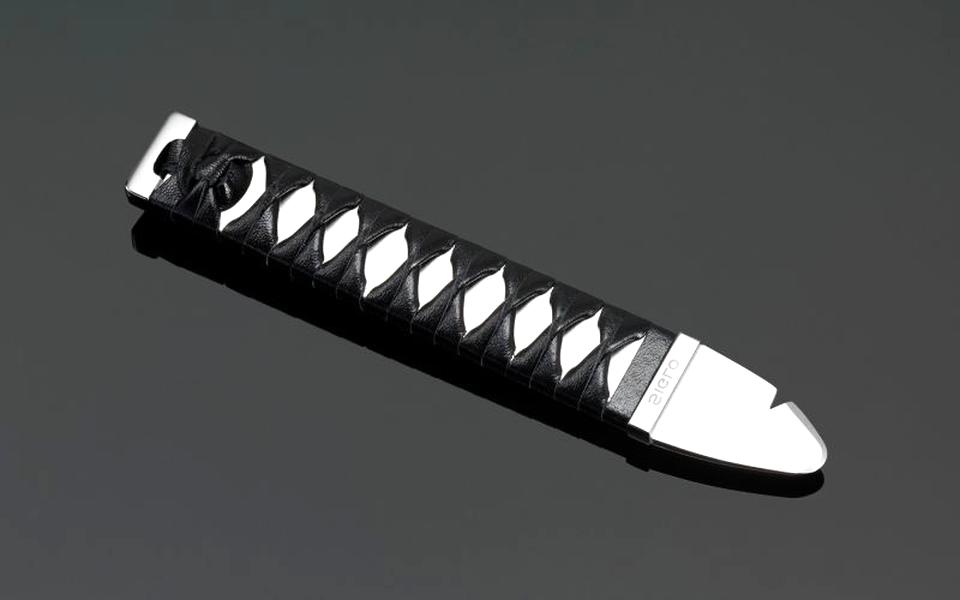 Inspired by the handle of a Katana, or Japanese Samurai Sword, this SIGLO cigar box opener is a must-have tool to open and close a cigar box in style while maintaining the integrity of the box.
This SIGLO cigar box opener has a tapered end to slit the labels on a cigar box, a small notch to catch the lid nail and a solid end to hit the lid shut like a hammer. With this tool, you can open a cigar box quickly and neatly, without doing much damage to the box. Instead of using a knife, a cutter or even a screwdriver, this cigar box opener is essential for all cigar aficionados.
Made in stainless steel and nicely wrapped with genuine calf leather, this box opener is individually packaged in a beautiful gift box, perfect for personal use or as a gift.