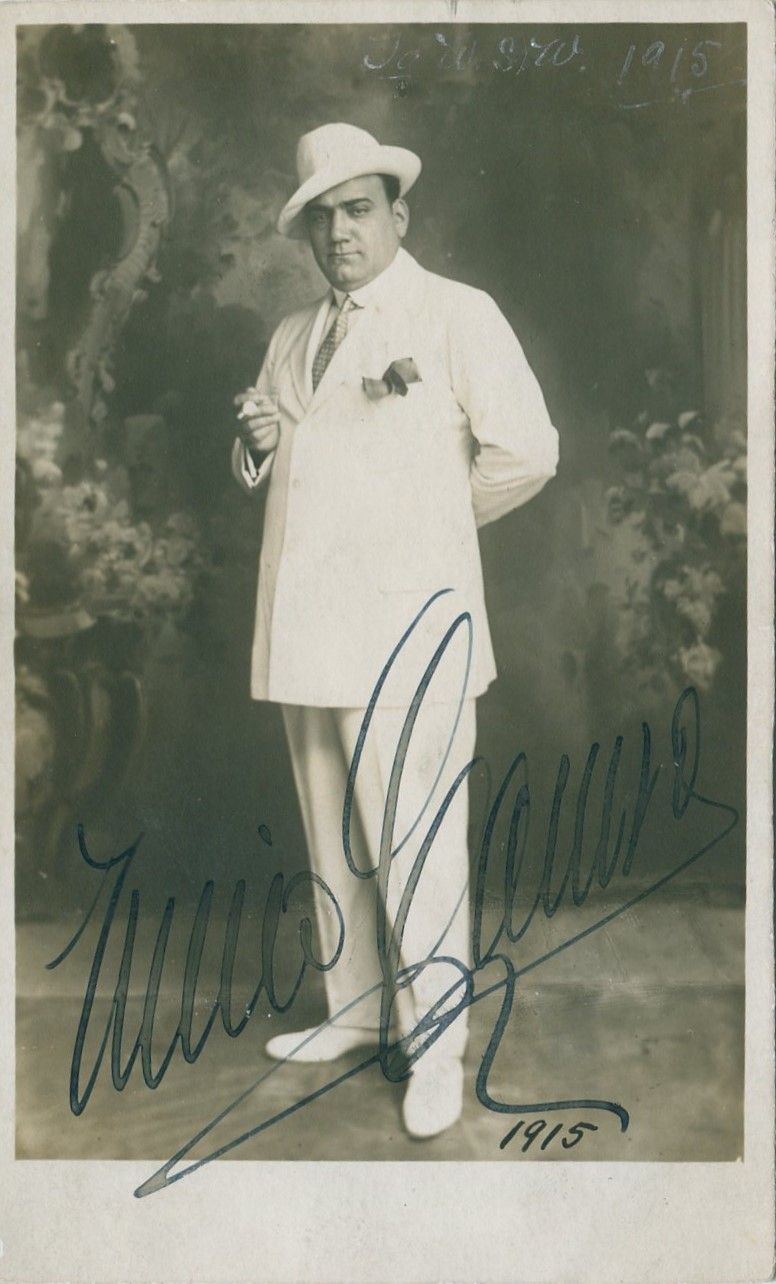 Enrico Caruso, original name Errico Caruso, (born February 25, 1873, Naples, Italy—died August 2, 1921, Naples), the most admired Italian operatic tenor of the early 20th century and one of the first musicians to document his voice on recordings.
Caruso was born into a poor family. Although he was a musical child who sang Neapolitan folk songs everywhere and joined his parish choir at the age of nine, he received no formal music training until his study with Guglielmo Vergine at age 18. Within three years, in 1894, he made his operatic debut, in Mario Morelli's L'amico Francesco in Naples at the Teatro Nuovo. Four years later, after adding a number of impressive roles to his repertoire, he was asked to create the role of Loris in the premiere of Umberto Giordano's Fedora in Milan. He was a sensation and soon had engagements in Moscow, St. Petersburg, and Buenos Aires. He made his La Scala debut with La Bohème (1900). In 1901, after being unfavourably received in his performance in L'elisir d'amore in Naples, he vowed never again to sing in Naples, and he kept his word.
Caruso then created the chief tenor parts in Adriana Lecouvreur, Germania, and La fanciulla del West, and for the La Scala company the tenor roles in Le maschere and L'elisir d'amore. World recognition came in the spring of 1902 after he sang in La Bohème at Monte Carlo and in Rigoletto at London's Covent Garden. He made his American debut in Rigoletto at the opening night of the Metropolitan Opera in New York City on November 23, 1903, and continued to open each season there for the next 17 years, presenting 36 roles in all. His last public appearance—his 607th performance with the Metropolitan Opera—was as Eléazar in La Juive (December 24, 1920).